Warning: Story contains coarse language
John Tortorella has repeatedly called the Pittsburgh Penguins "whiners" in the past and has unleashed his fury on both Sidney Crosby and Evgeni Malkin, but his latest criticism is zeroed in on Penguins general manager Jim Rutherford.
Following Pittsburgh's signing of former Columbus Blue Jackets defenseman Jack Johnson, who inked a five-year deal in free agency, Rutherford spoke about Johnson's varying usage in Columbus, particularly the postseason when he was scratched for all six games.
"I don't think he had a bad year," Rutherford told Aaron Portzline of The Athletic. "He was a healthy scratch at the end of the season. I know the reason why. It wasn't because of how he was playing."
Johnson's remarks at an introductory press conference didn't help matters, either, as the veteran defenseman said, "I've been looking to be in a winning culture."
Clearly, those comments didn't sit well with the Blue Jackets fiery bench boss.
"All I know is, this organization, from the lawyers, the front office, (president of hockey operations John Davidson), the managers, the coaches, players ... has done nothing but try to help Jack," Tortorella said. "And for him to backhand slap us like this is utter bullshit, and he should know better.
"No one wishes anything bad to happen to him and his family. We wish him the best. But for him to put it the way he put it today is bullshit. And to have a general manager question our decision-making from three hours away, he must be a fucking magician."
Tortorella's response comes after the Blue Jackets worked alongside Johnson to help him through an extensive personal bankruptcy case which saw him forfeit nearly all of his salary over the past two seasons.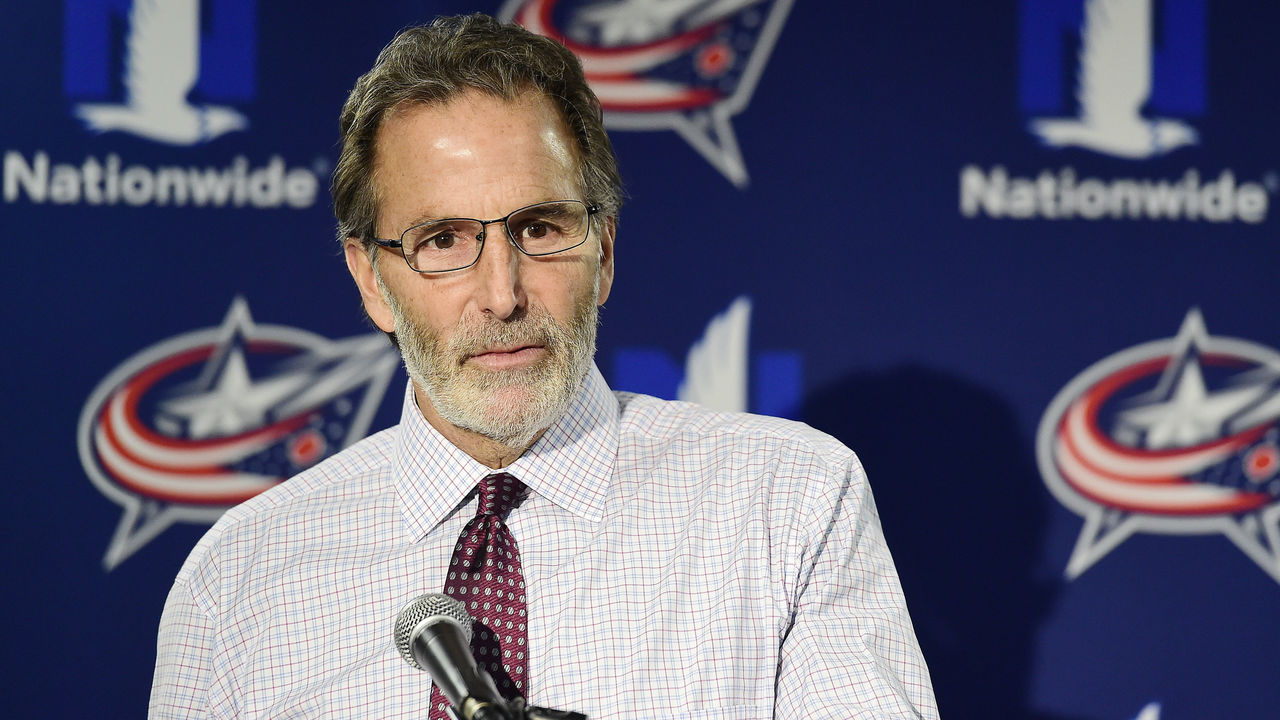 (Photo courtesy: Getty Images)
"(Johnson) doesn't have enough balls to call me back, because I've tried to get in touch with him," Tortorella added. "You don't shit on an organization that's done nothing but try to help you. We all know Jack has had some problems along the way here. It's very well-chronicled. All we've done is try to fucking help him."
Tortorella then turned his aim to Rutherford.
"The thing that pisses me off the most is a general manager in this league questioning and talking about our decision-making," Tortorella said. "Shut the fuck up!
"I don't want to go to name-calling, because I know Jimmy. He's a good man. They're both good people. But what the fuck are they doing? Get on with your business! I hope (Johnson) plays his ass off for them, but stay the fuck out of our business when you don't know what's going on."
Mark your calendars now. The first meeting between the Blue Jackets and Penguins this coming season is set for Nov. 24.