Johnny T sweepstakes: Ranking contenders to sign Tavares away from Isles
Andy Marlin / USA TODAY Sports
Every few summers a pending superstar free agent gets the NHL buzzing over a highly anticipated move to a new market. This summer, that player is longtime New York Islanders forward and franchise cornerstone John Tavares.
Related: Report: Tavares to meet with Sharks, Leafs, Bruins, Lightning, Stars
Prior to Saturday, the situation surrounding Johnny T and his pending decision on where his future will be spent was relatively murky. However, after numerous conflicting reports and even more unsubstantiated rumors, Tavares will officially entertain presentations from the Dallas Stars, San Jose Sharks, Toronto Maple Leafs, Tampa Bay Lightning, and Boston Bruins.
Other than the half-season of donning the red, black, and yellow for SC Bern of Switzerland's National League (he played 28 games for the team during the 2012-13 NHL lockout), Tavares has only ever rocked Islanders colors, so the situation he would be moving to has to be just the right fit. Also, it should be noted that the Islanders are still the likely front-runners to retain his services.
Regardless, we take a look at, and rank, the five teams Tavares will speak to over the next few days based on which club would be the best fit for the perennial All-Star center.
5. Dallas Stars
Projected 2018-19 available salary-cap space: $19.8M.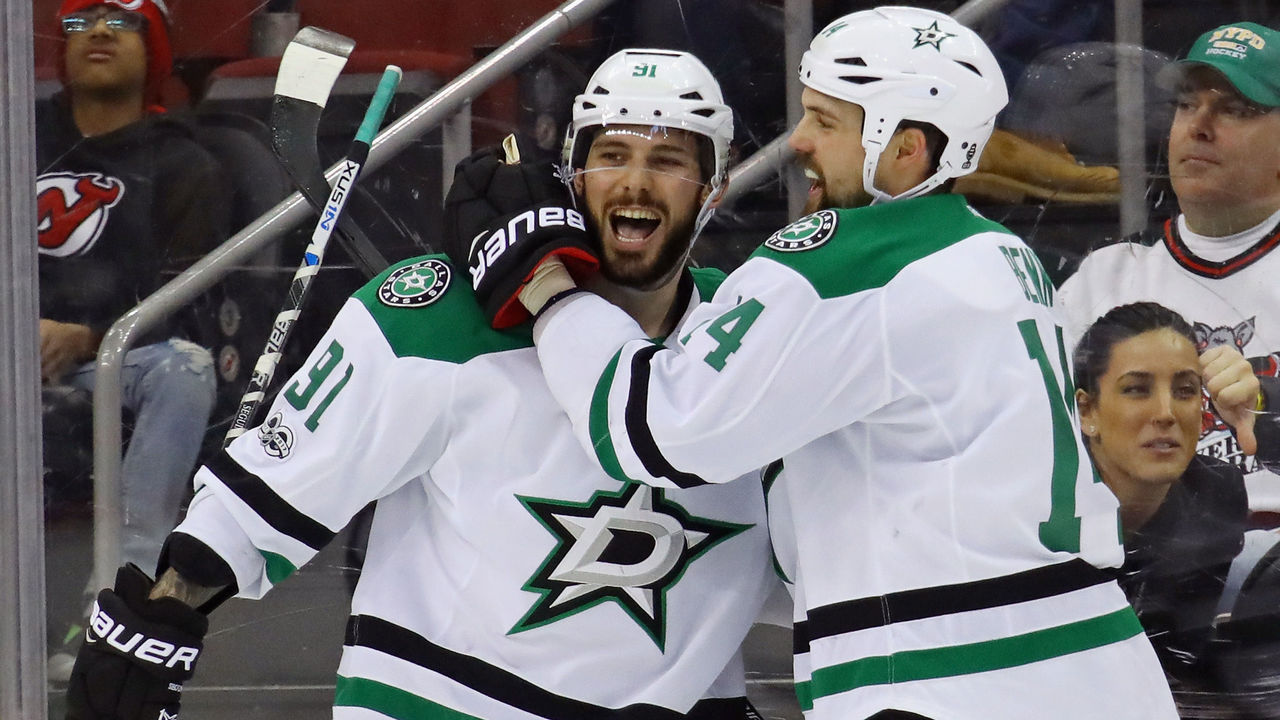 Market: While everything might be bigger in Texas, Big D doesn't exactly boast a storied hockey culture. However, the ninth-largest city in the United States (1.38-million people) has all of the big-market appeals.
Aside from the night life and stellar barbecue, Tavares could more seriously be enticed by the lack of income tax on his paychecks he would receive should he be employed in the state of Texas.
Dallas might not top the list, but don't count out the impact that star players like Jamie Benn, Tyler Seguin, and Alexander Radulov could have on Tavares' decision-making process.
Potential line combo:
| Left Wing | Center | Right Wing |
| --- | --- | --- |
| Remi Elie | Tavares | Alexander Radulov |
Best-fit rating: 4/10.
4. Tampa Bay Lightning
Projected 2018-19 available salary-cap space: $10.5M.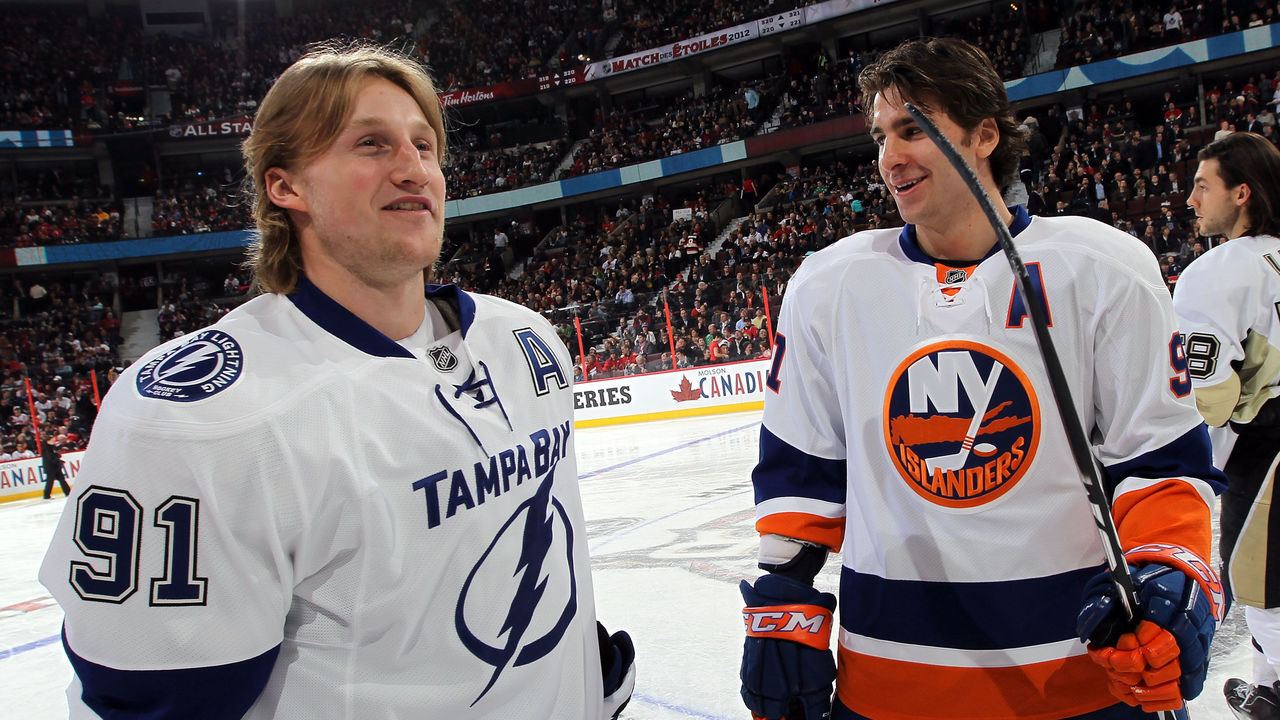 Market: Speaking of states with no income tax, Florida's white beaches and clear-blue shorelines aren't the only bonuses that come along with playing in the Sunshine State. In addition to the extra coin he would pocket by playing in Tampa Bay, South Florida would also provide the perfect kind of calm hockey setting Tavares is rumored to be interested in.
However, the Lightning are up against the cap next season and will have both Nikita Kucherov and Brayden Point commanding serious loot in 2019. Steve Yzerman's hands look to be tied.
However, if Stevie Y can work some magic with his roster, the extra cash, decreased media scrutiny, and potential to play with a close friend and elite sharpshooter in Steven Stamkos might just be enough to have Tavares heading to Tampa.
Potential line combo:
| Left Wing | Center | Right Wing |
| --- | --- | --- |
| Ondrej Palat | Tavares | J.T. Miller |
Best-fit rating: 6/10.
3. Boston Bruins
Projected 2018-19 available salary-cap space: $11.9M.
Market: If it's a storied history of winning that Tavares craves, he need look no further than the Bruins, a team which has qualified for the playoffs nine of the last 11 seasons.
Boston isn't as flashy as other cities on the list, but in terms of its hockey culture, Bean Town is one of the very best. It's long been rumored that Tavares, a quiet and composed individual both on and off the ice, has always had eyes for a subdued market - something the hockey-crazed New England area is not.
It should also be noted that the Bruins already own a handful of forwards on long-term contracts north of the $6-million mark, so Boston general manager Don Sweeney would have to do some roster shuffling to make room for Tavares.
However, if Tavares were to jump ship and join the Bs, he would be joining a team already boasting one of the best top lines in the business with Patrice Bergeron, Brad Marchand, and David Pastrnak. He could relish an opportunity to play more of a supporting role rather than having to shoulder the burden of being the lone face of the franchise in New York.
Potential line combo:
| Left Wing | Center | Right Wing  |
| --- | --- | --- |
| Jake DeBrusk | Tavares | Danton Heinen |
Best-fit rating: 6.5/10.
2. Toronto Maple Leafs
Projected 2018-19 available salary-cap space: $24.6M.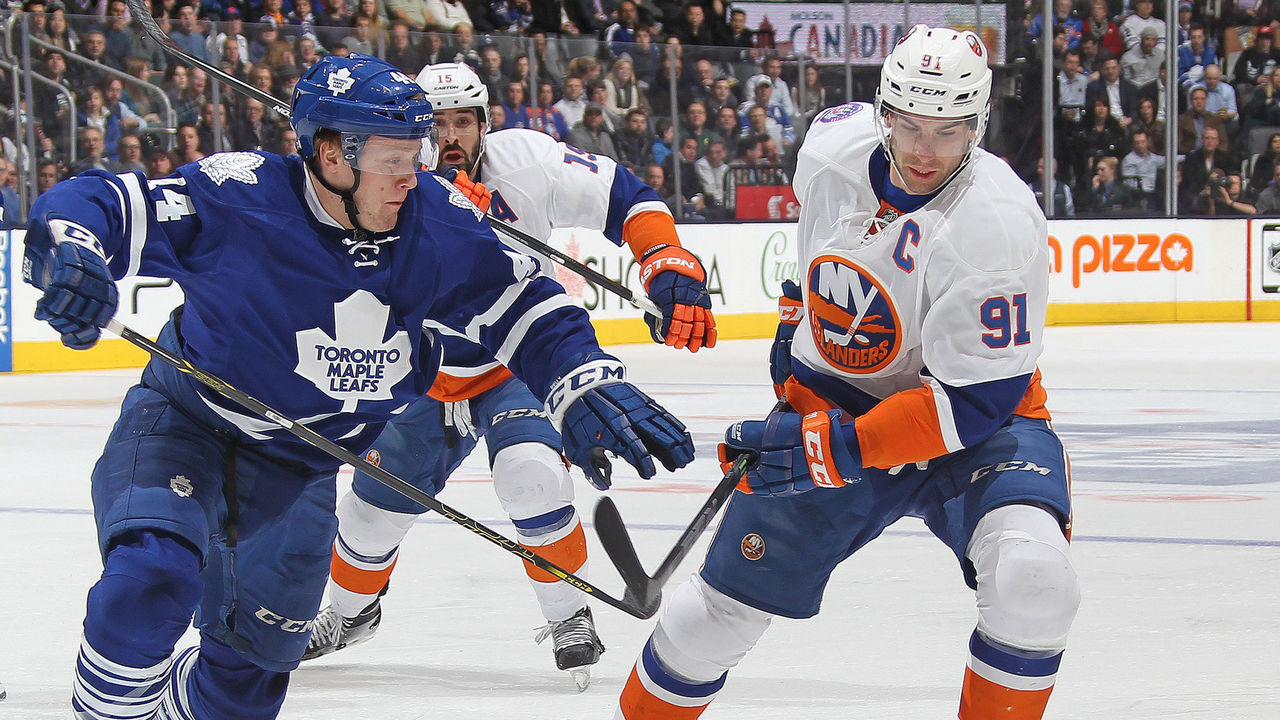 Market: Take a deep breath, Toronto. Just because he sits second on this list doesn't mean that an order for a Tavares jersey in every colorway needs to be placed ... just yet.
Aside from the obvious draw of playing in his hometown, the Maple Leafs can offer Tavares the legitimate chance of winning right now. And while the same can be said for the other clubs on our list, Toronto employs one of the best young lineups in the NHL, making sustained success a real possibility.
Toronto's crazed hockey market and rabid media have proven to affect even the most grizzled of hockey vets, and the city is truly gasping for a winner. Needless to say, the pressures of playing in Canada's biggest city are intense. The Leafs will also have to come up with the cash to lock down William Nylander, Auston Matthews, and Mitch Marner over the next 12 months, which could potentially be the biggest hurdle to clear in getting Johnny T in blue and white.
There really is no telling if Tavares wants to subject himself to the media meat-grinder in Toronto, but the chance to bring the Cup back to where he grew up might be a deciding factor.
Potential line combo:
| Left Wing | Center | Right Wing |
| --- | --- | --- |
| Patrick Marleau | Tavares | Mitch Marner |
Best-fit rating: 8/10
1. San Jose Sharks
Projected 2018-19 available salary-cap space: $18.8M.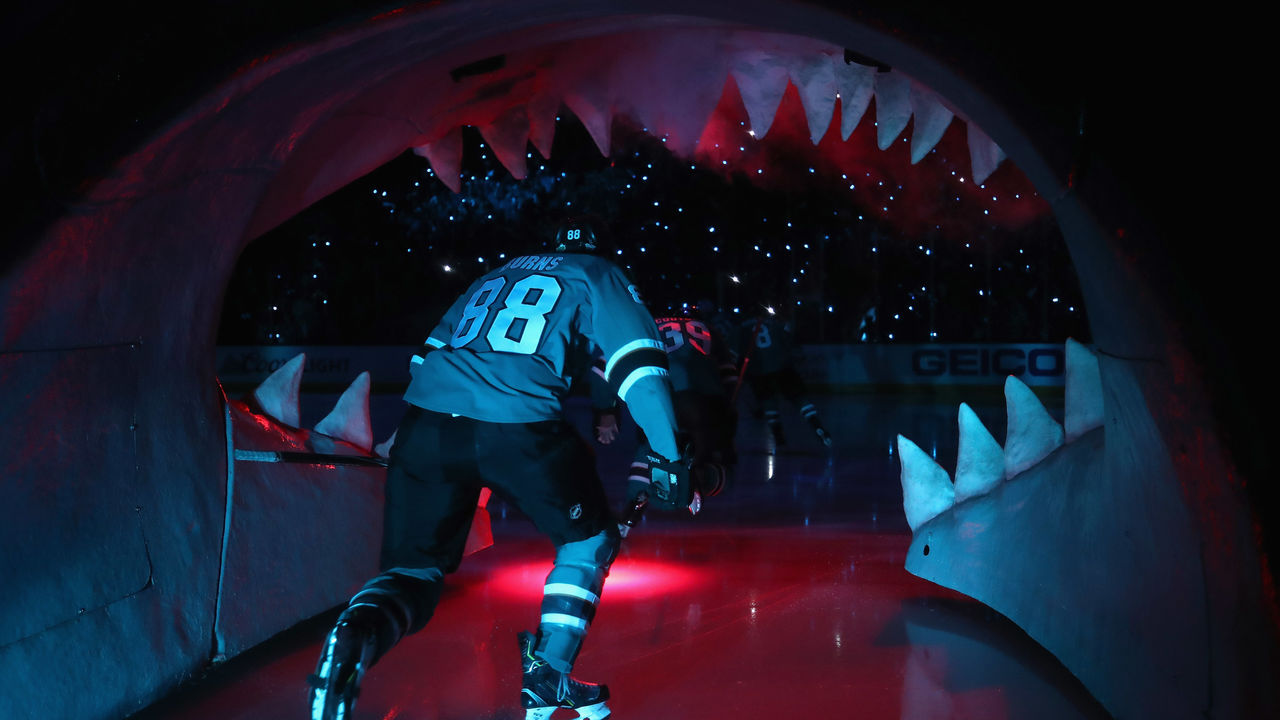 Market: Everything about San Jose seems to fit the mold as Tavares' town. Aside from the Nor Cal appeal of living in the Bay Area with the Pacific Ocean as his everyday backdrop, Tavares could be lured to the Sharks with the promise of living in relative obscurity.
He may be a big-name star in NHL circles, but playing in San Jose could afford Tavares the type of anonymity that he's looking for, regardless of how the team performs.
The Sharks also have a proven track record of recent success, failing to qualify for the playoffs only twice in the past 20 seasons. The team also employs the services of some of the best players in the league, with Brent Burns on the blue line and Joe Pavelski up front.
San Jose's beautiful setting, hockey culture, cap flexibility, and on-ice product has it in prime position to land the biggest free agent in recent memory.
Potential line combo:
| Left Wing | Center | Right Wing |
| --- | --- | --- |
| Timo Meier | Tavares | Tomas Hertl |
Best-fit rating: 8.5/10
Comments
✕
Johnny T sweepstakes: Ranking contenders to sign Tavares away from Isles
  Got something to say? Leave a comment below!