Running an NHL team can be an extremely thankless gig.
Sure, a multimillion-dollar paycheck should help soothe the stress of having your job security threatened and your competency questioned every day, but that doesn't change the fact that building a winning hockey club can be a grueling long-term project.
Few general managers know what that's like better than the much-maligned Kevin Cheveldayoff, who's watched his reputation get dragged through the mud over the course of his seven seasons in the Winnipeg Jets' front office.
Now, however, it's being rinsed clean, and the redemption of both Cheveldayoff and the team comes down to patience: his patience in waiting for the Jets' young guns to start performing, and the patience of ownership in allowing its GM to see out his plan.
Ask any NHL executive: Stanley Cup-winning teams are - ideally - built from within. Take, for example, the Chicago Blackhawks, Pittsburgh Penguins, and Los Angeles Kings - three teams that won their recent championships on the backs of talents they developed in-house.
Cheveldayoff is doing his best to put Winnipeg in the same position, and the team's lineup is stacked with players he had a direct hand in drafting.
Here's a list of the homegrown talent powering the Jets' assault on the top of the standings:
| Player (position) | Draft year | Draft position |
| --- | --- | --- |
| Mark Scheifele (C) | 2011 | 1st round/7th overall |
| Adam Lowry (C) | 2011 | 3rd round/67th overall |
| Jacob Trouba (D) | 2012 | 1st round/9th overall |
| Connor Hellebuyck (G) | 2012 | 5th round/130th overall |
| Josh Morrissey (D) | 2013 | 1st round/13th overall |
| Andrew Copp (C) | 2013 | 4th round/104th overall |
| Nikolaj Ehlers (LW) | 2014 | 1st round/9th overall |
| Kyle Connor (LW) | 2015 | 1st round/17th overall |
| Patrik Laine (RW) | 2016 | 1st round/2nd overall |
After looking over this list, it's not so much of a surprise that Winnipeg's currently just one point adrift from a tie with the St. Louis Blues for first place in the Western Conference.
Of course, Cheveldayoff had the privilege of drafting six of those players in the first round, but that's no guarantee of overnight success, and Hellebuyck, Trouba, and Morrissey are just starting to hit their strides.
Since Cheveldayoff took the helm in 2011 - when True North Sports and Entertainment bought the team and moved it from Atlanta to Winnipeg - the Jets have qualified for the playoffs only once. It's understandable that fans in the Peg have taken turns calling for the firing of both the GM and head coach Paul Maurice.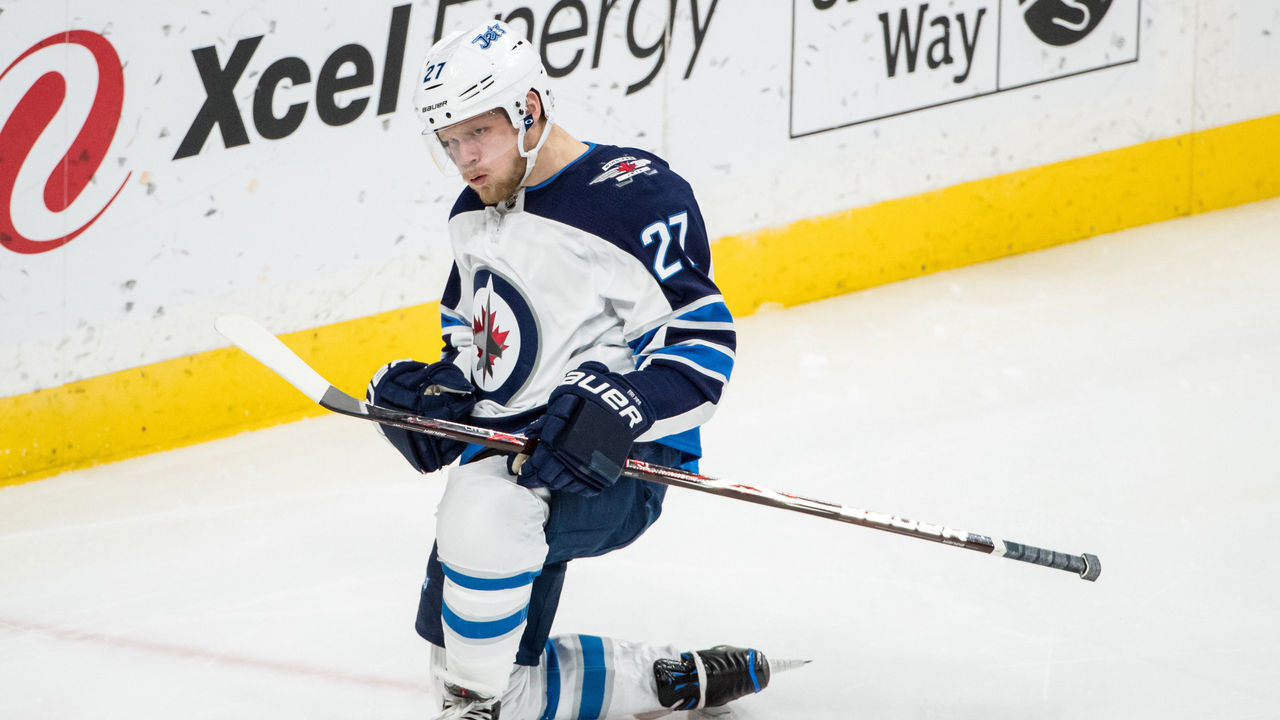 (Photo courtesy: Action Images)
Repeat losing seasons usually lead a team to clean house or at least fire a coach. Ownership went in the opposite direction, though, awarding Maurice and Cheveldayoff multi-year contract extensions in September.
While many observers scratched their heads, that move is looking better with each Jets victory.
Cheveldayoff's patience is paying off with a young core that now includes the likes of Laine, Scheifele, and Ehlers - three players whose ability suggests they can carry the team deep into the postseason.
A stacked lineup of homegrown players is garnering Winnipeg serious Stanley Cup buzz for the first time in years, and Cheveldayoff deserves credit for his work in putting that star-studded group on the ice.