Look: Kyle Okposo plays with typo on jersey
Buffalo Sabres winger Kyle Okposo took to the ice for Monday's game against New Jersey with a typo on the back of his jersey.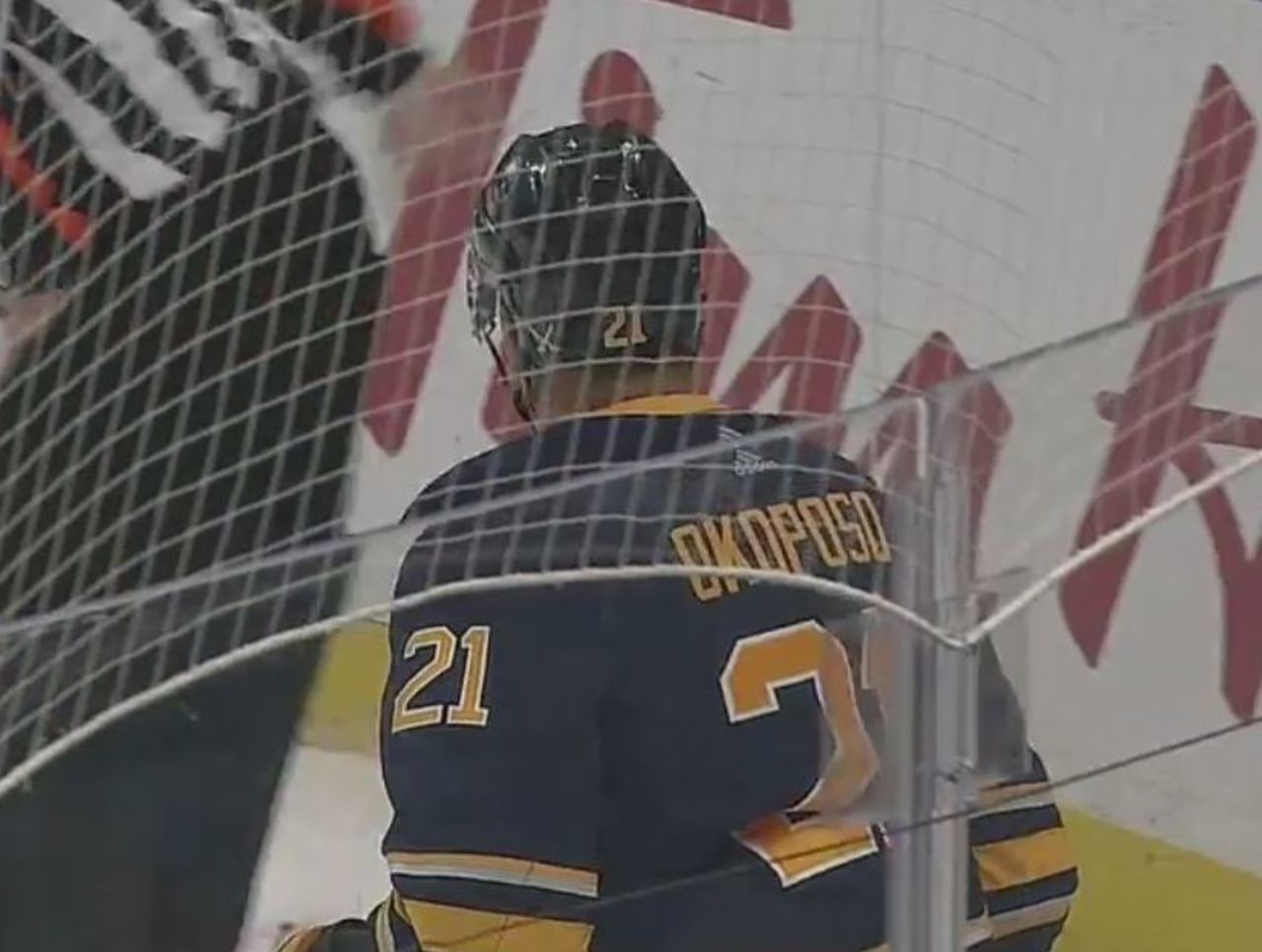 (Image courtesy: NHL.tv)
As you can see, there's an extra "o" after the opening two letters, and that's not OK.
The error was eventually spotted and rectified.