Remembering Jagr's transformation from public enemy to league darling
Robert Mayer / USA TODAY Sports
A lot has changed since 1990. Fads have come and gone, fashion trends have alternated, and opinions have shifted.
Such is the case with the ageless wonder that is Jaromir Jagr.
Through the years, the long-haired sniper has transformed from a seemingly selfish villain to an admired elder statesman of the league. People - especially younger fans - tend to forget that Jagr was once known as much for his arrogant attitude and trade demands as he was for scoring goals.
Perhaps Jagr was just another misunderstood professional athlete, but more likely, he created the negative perception with his words and actions. He made no secret of viewing hockey as a cash cow - rather than as the game he grew up loving - and that built his reputation as a money-first, me-first player.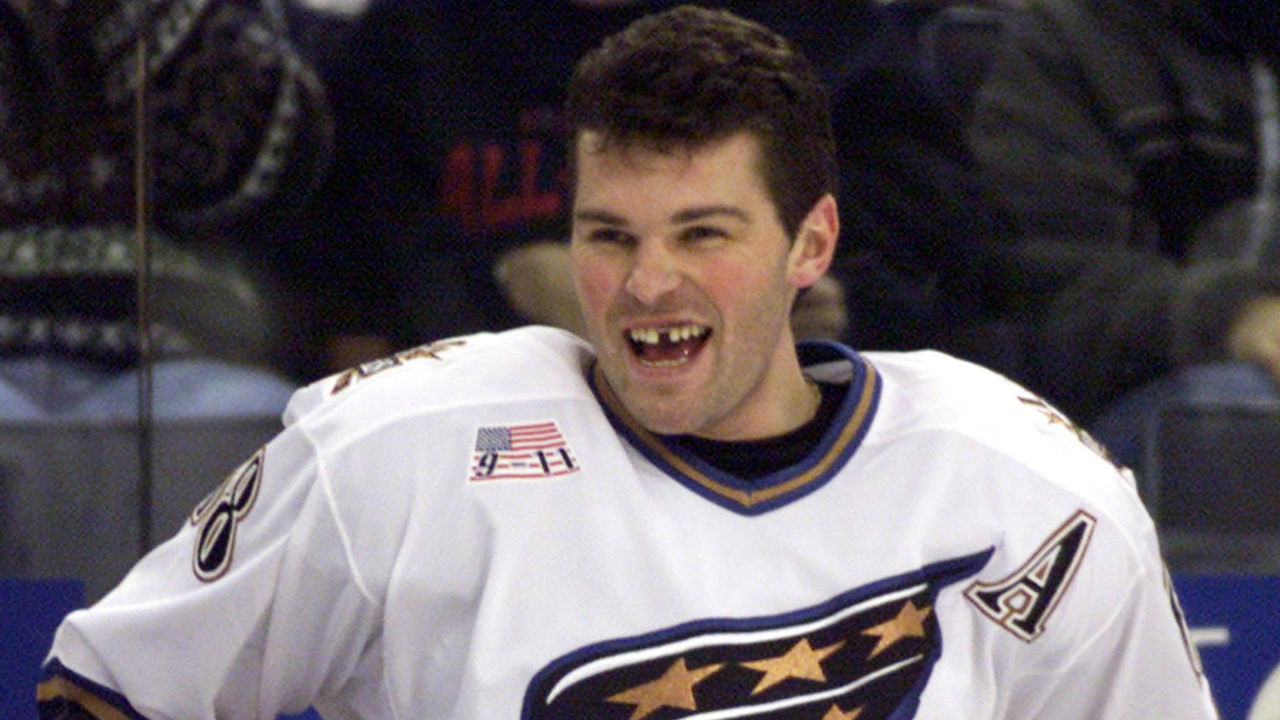 Don't forget that Jagr called for a trade away from the Pittsburgh Penguins - and was subsequently dealt to the Washington Capitals in 2001 - before inking the richest contract, at the time, in NHL history.
Jagr was immediately deemed a selfish player who turned his back on the Penguins' organization and fans. He insisted the deal was done to help Pittsburgh lock down future stars, but the damage to his public profile was done.
And it wasn't just Jagr's trade demand; his salute, his greasy flow, and his swagger made the hockey world want to hate him.
His perceived bad attitude saw his stock plummet, and so despite remaining productive through two-and-a-half seasons with Washington (190 regular-season games and 201 points), and another four years with the New York Rangers (277 games, 319 points), Jagr received few legitimate NHL offers when his contract expired in 2008.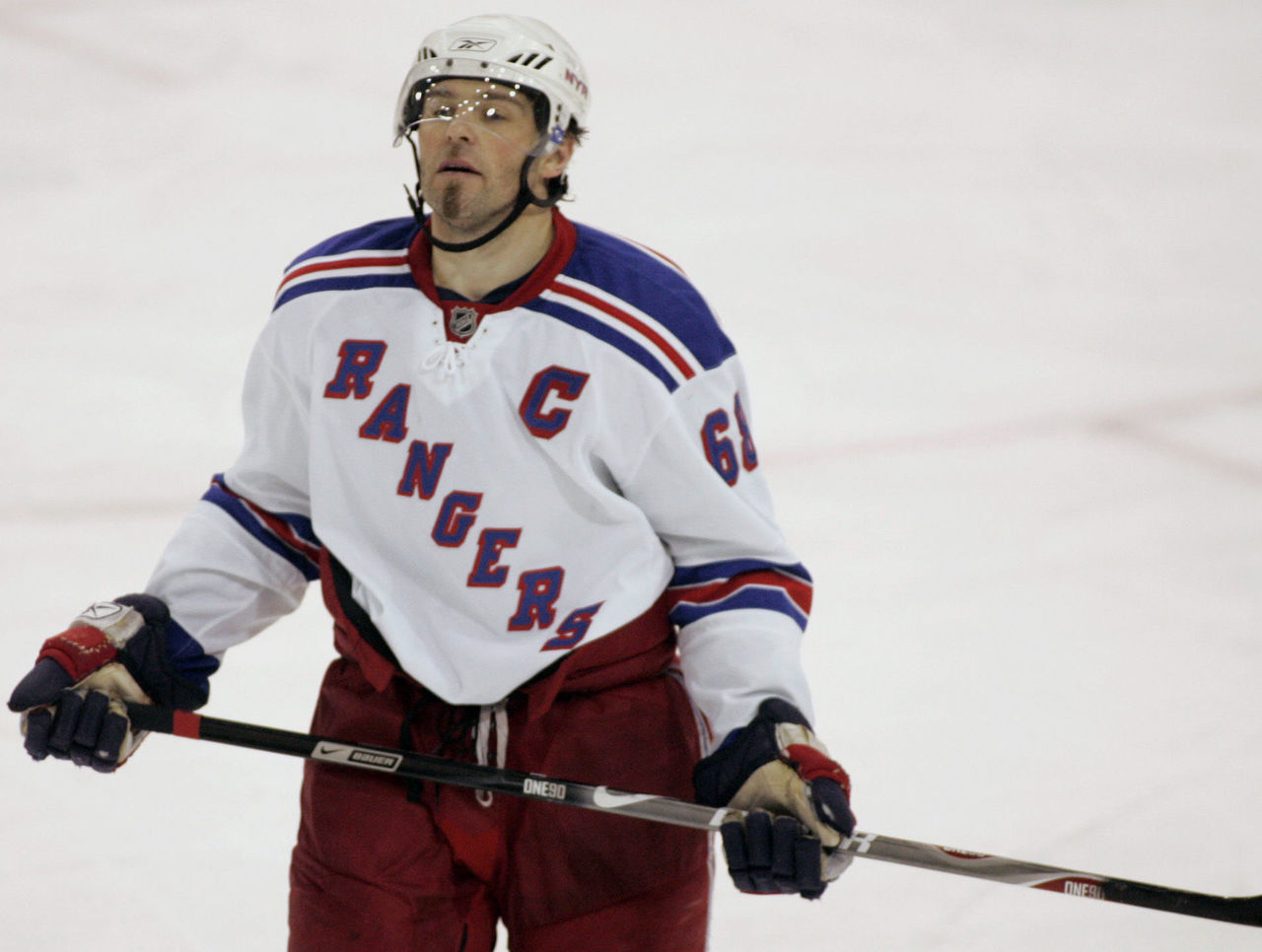 In response, he shocked the hockey world by bolting for a lucrative deal with Avangard Omsk of the KHL.
But that wasn't the end of Jagr's NHL story.
He left the league as a disgruntled veteran looking for a fresh start, and came back as a rejuvenated 39-year-old with a point to prove. Sure, the days of 100-point seasons and Hart Trophies were gone, but Jagr had altered his game - both on and off the ice.
He returned for the 2011-12 campaign with the Philadelphia Flyers, recording a respectable 54 points across 73 games by utilizing his playmaking abilities and silky mitts to make up for his decreasing speed. And, while his soft hands were the same, Jagr had morphed into the fun-loving personality we've come to embrace over the past few years.
Instead of the cocky demeanor and selfish approach from his youth, Jagr began displaying his quirky humor, his hilarious social media presence, and his newfound light-hearted style.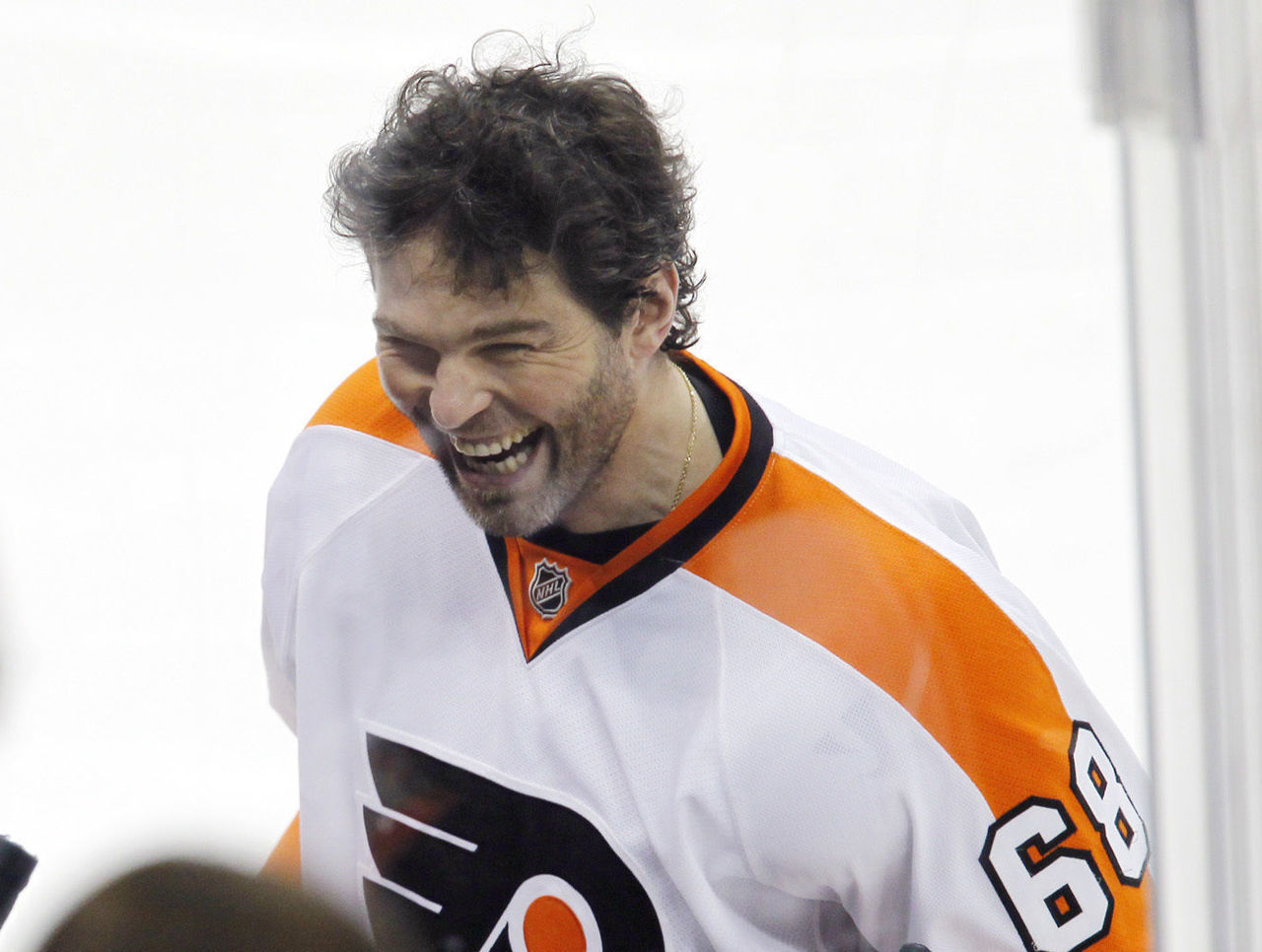 With that in mind, fans have seemingly overlooked his declining skills to shower No. 68 with love and praise at every turn in the years since. He's gone from a player no general manger or coach wanted, to being one of the best locker room guys in the league - something that doesn't happen very often in pro sports.
Jagr's professional turnaround was solidified with the 2015-16 Bill Masterton Trophy, awarded to the player who best exemplifies the qualities of perseverance, sportsmanship, and dedication to the sport - an award he would never have been considered for during his prime.
And whether you agree with the Calgary Flames signing him or not, the 45-year-old can still contribute to the team, while continuing to grace the league with his valuable - and extremely positive - presence.
He may not have done it overnight, but Jagr has truly evolved from villain into NHL sweetheart, and the league as a whole is better for it.
(Photos courtesy: Action Images)
Comments
✕
Remembering Jagr's transformation from public enemy to league darling
  Got something to say? Leave a comment below!