What kind of fantasy impact can Dadonov, Shipachyov have?
MAXIM SHEMETOV / Action Images / Reuters
Evgeny Dadonov of the Florida Panthers and Vadim Shipachyov of the Vegas Golden Knights were the two prized free-agent acquisitions to come over from the KHL this offseason.
Dadonov, 28, and Shipachyov, 30, skated with league champion St. Petersburg SKA last year - here's how they stacked up:
| Stat | Dadonov | Shipachyov |
| --- | --- | --- |
| GP | 53 | 50 |
| G | 30 | 26 |
| A | 36 | 50 |
| P | 66 | 76 |
| SOG | 136 | 96 |
As you can see, Shipachyov, a 6-foot center, is more of a playmaker, while Dadonov, a 5-foot-9 right winger, has more of a shoot-first mentality.
For comparison's sake, Columbus Blue Jackets forward Artemi Panarin had 26 goals and 62 points in 54 games during his final year in the KHL (also for St. Petersburg SKA) before signing with the Chicago Blackhawks before the 2015-16 season.
Worth the risk, but not the reach
As two of the KHL's most dynamic offensive players a year ago, it goes without saying that both Dadonov and Shipachyov have the potential to make a significant fantasy impact in 2017-18.
Luckily, neither will require a high draft pick to obtain their services. If you can nab them beyond Round 13 or 14, it's well worth the risk. On the other hand, it would be a major reach to select either before Round 12.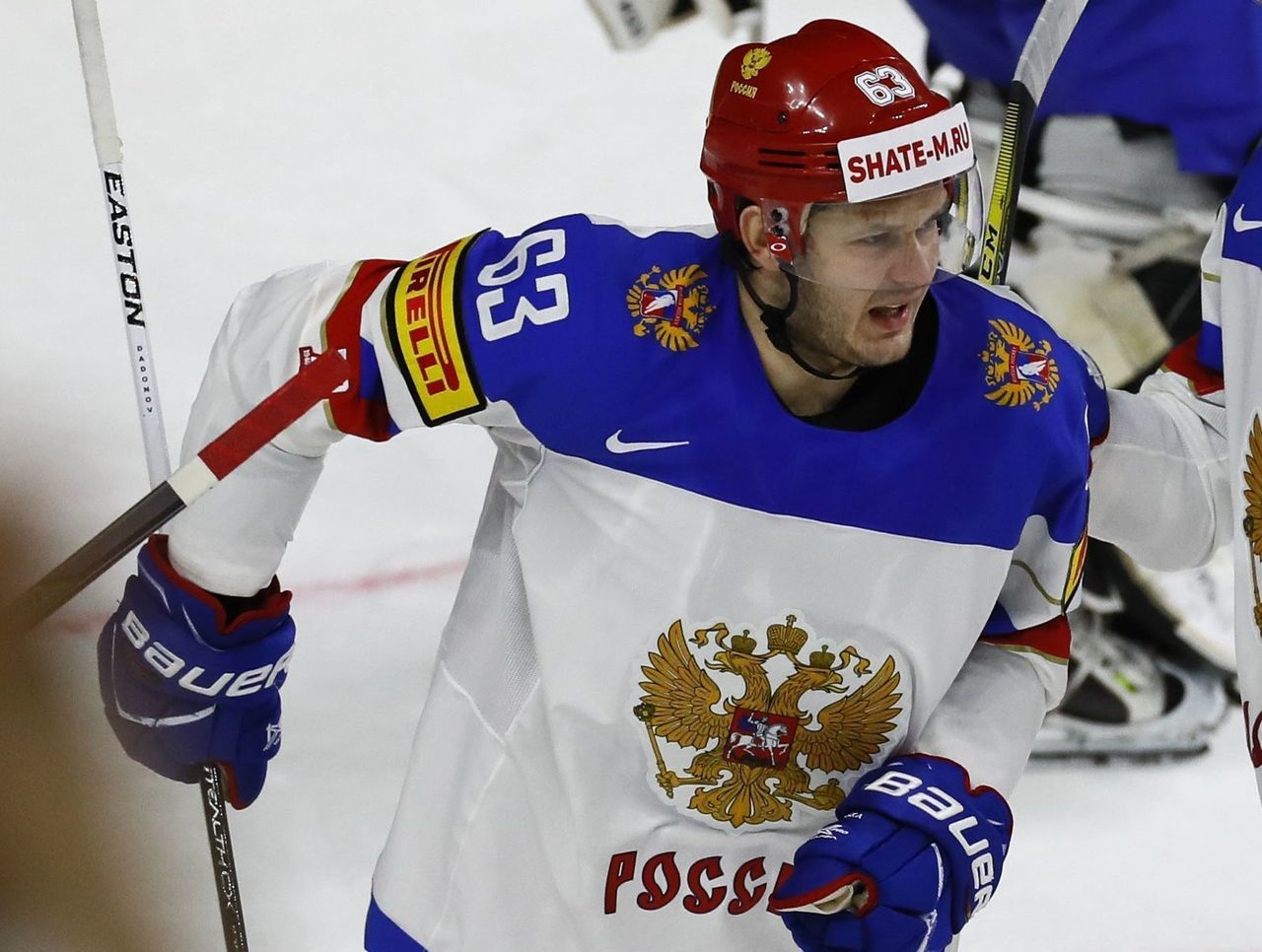 (Photo courtesy: Action Images)
Dadonov > Shipyachov
If both Dadonov and Shipachyov are sitting atop your board in the later rounds, take the former first - there's a much higher probability of him excelling.
Dadonov returns to North America with 55 games of NHL experience already under his belt after suiting up with the Panthers from 2009-12. He also has 155 games of AHL experience, making him better equipped for the transition compared to Shipachyov, who's spent his entire career in Russia.
Dadonov also has a huge advantage based on his position, as it is generally easier to transition to the NHL as a winger than a center, where there is more defensive responsibility.
Furthermore, Dadonov could very well find himself on a line with Aleksander Barkov and Jonathan Huberdeau, while Shipachyov will have less talent around him on the expansion Golden Knights.
Prediction
Dadonov: 27 goals, 30 assists, 57 points, 208 shots
Shipachyov: 14 goals, 39 assists, 53 points, 146 shots
Comments
✕
What kind of fantasy impact can Dadonov, Shipachyov have?
  Got something to say? Leave a comment below!