Senators won Brassard trade despite Zibanejad's new deal with Rangers
Jana Chytilova/Freestyle Photo / Getty Images Sport / Getty
The Ottawa Senators were wrong to fear forward Mika Zibanejad's looming salary increase when trading him last summer; however, they still made the right call in swapping him for Derick Brassard.
Zibanejad and the Rangers agreed to a five-year extension on Tuesday worth an annual average value of $5.35 million, a reasonable figure the Sens would likely have been comfortable with had they kept their former first-rounder.
Brassard is under contract with Ottawa for only two more years, but has a cheaper cap hit at $5 million per season.
And production-wise, Brassard has been slightly more effective.
Zibanejad had an edge on Brassard in early career development, entering the the NHL on a full-time basis at age 19. Through 337 career games, the 24-year-old has recorded 188 points (0.56 PPG).
Brassard wasn't a regular member of the Columbus Blue Jackets until his third season, when he was 21, but he's put up 382 points in 644 games (0.59 PPG).
Zibanejad is set to take over the Rangers' first-line center duties from the departed Derek Stepan, so he could outpace Brassard in the points category going forward. However, Brassard is a superior defensive forward.
Brassard had a career-best Corsi For rating of 53.98 percent last season. The Senators averaged 52.58 percent of scoring chances and 55.56 percent of all goals scored when he was on the ice in 5-on-5 situations.
The Rangers averaged 54.69 percent of the 5-on-5 goals with Zibanejad on the ice, but he owned an individual Corsi For rating of just 49.3 percent.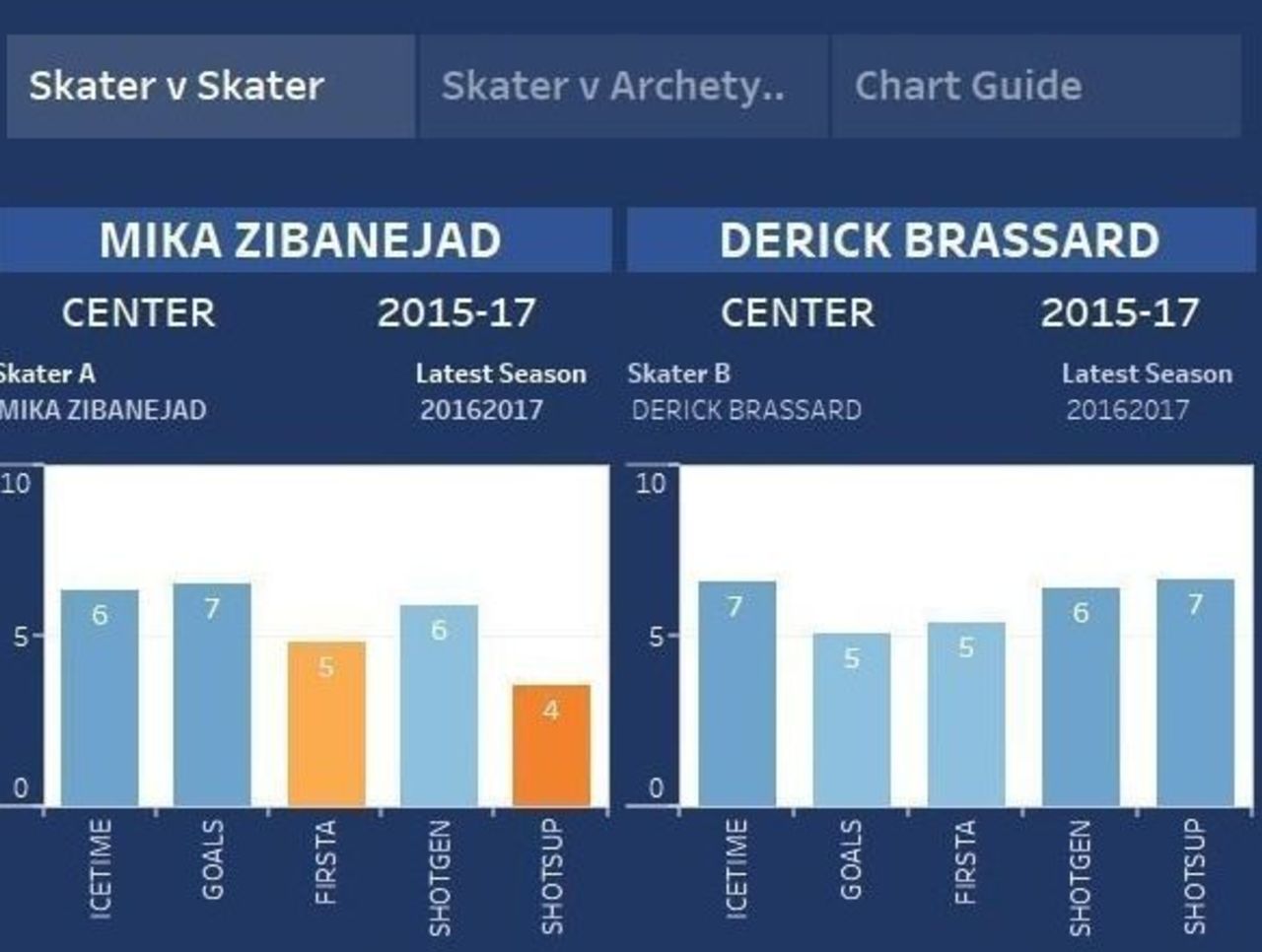 More ice time for Zibanejad could also exaggerate the flaws in his defensive game.
Zibanejad should have an easy enough time accounting for Stepan's point production, but when it comes to filling the role of a true No. 1 center, he may find it difficult facing tougher competition.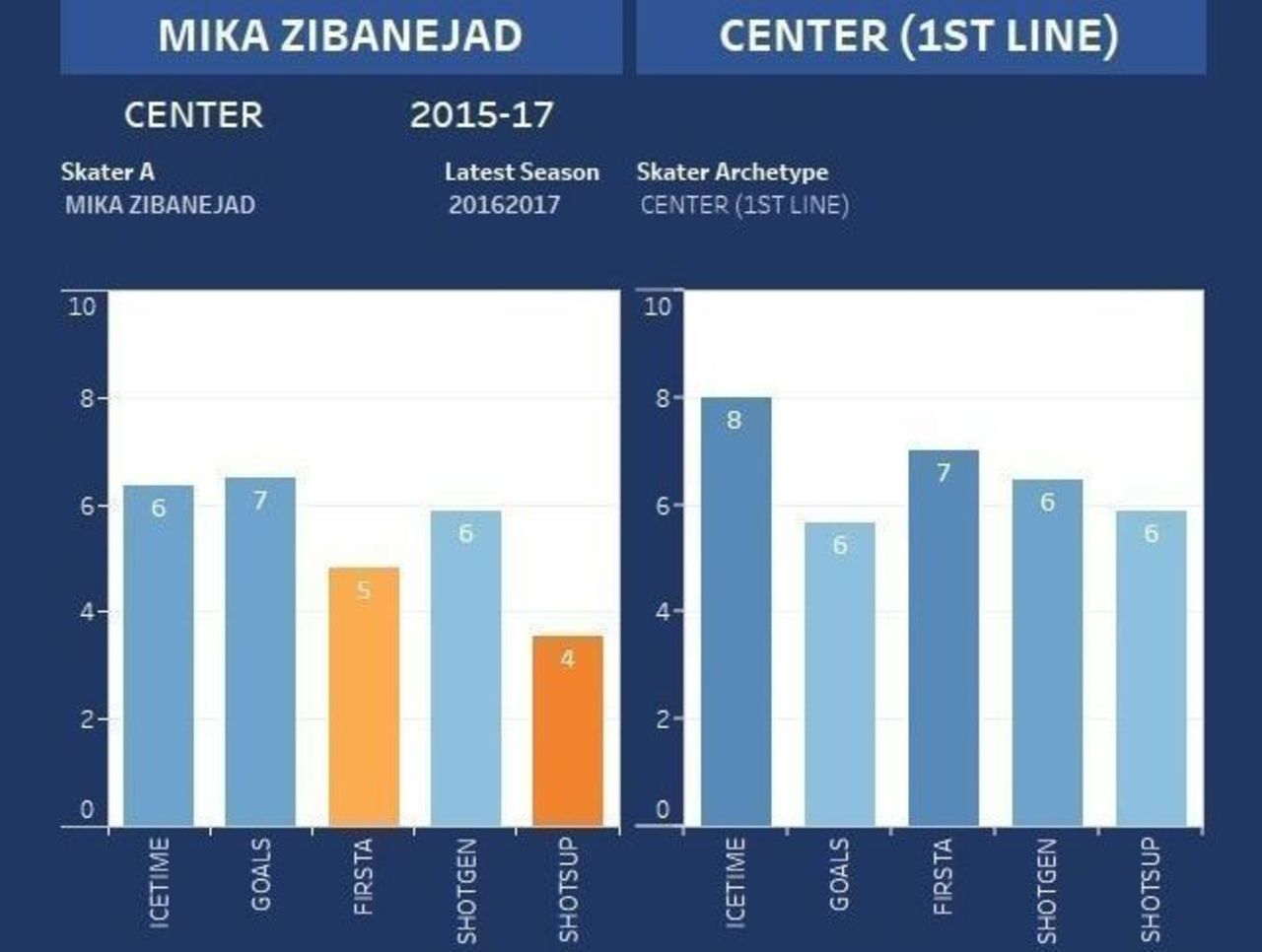 What's more, the seemingly small difference in salaries separating the two players shouldn't be overlooked.
When it comes to re-signing Brassard after the 2018-19 season, the Sens will need as much cap room - and budget space - as possible in order to sign fellow free-agent-to-be Erik Karlsson.
(Graphics courtesy: OwnThePuck)