Evgeni Malkin is the most underappreciated superstar of all time
Christopher Hanewinckel-USA TODAY Sports
Evgeni Malkin is one of the greatest players ever, yet still seemingly underrated and underappreciated by the hockey world.
Sidney Crosby was awarded this year's Conn Smythe Trophy as playoff MVP. There's no question he was deserving, but the award easily could have gone to Malkin. He had 10 goals and a playoff-leading 28 points in 25 games.
In fact, Malkin's career playoff numbers are downright absurd. His 157 playoff points are the 26th-most all time, and his 1.054 points per game in the postseason ranks 21st. Oh, and he's just 30 years old and is playing in one of the lowest-scoring eras in NHL history.
Malkin doesn't just wait until the playoffs to elevate his game, though.
Malkin also sits 14th all time in regular-season points per game, ahead of players such as Pat LaFontaine, Steve Yzerman, and Eric Lindros.
However, when it comes to era-adjusted points per game, which is arguably the best tool to compare players from different eras, Malkin is truly among the game's elite:
| Player | GP | Adj. Pts | Adj. PPG |
| --- | --- | --- | --- |
| 1. Mario Lemieux | 915 | 1540 | 1.68 |
| 2. Wayne Gretzky | 1487 | 2475 | 1.66 |
| 3. Sidney Crosby | 782 | 1143 | 1.46 |
| 4. Peter Forsberg | 708 | 977 | 1.38 |
| 5. Bobby Orr | 657 | 878 | 1.34 |
| 6. Evgeni Malkin | 706 | 928 | 1.31 |
| 7. Alex Ovechkin | 903 | 1159 | 1.28 |
| 8. Eric Lindros | 760 | 942 | 1.24 |
| 9. Gordie Howe | 1767 | 2190 | 1.24 |
| 10. Joe Sakic | 1378 | 1679 | 1.22 |
Statistically, Malkin is clearly one of the best ever, and he also has the hardware to back it up, having won a Calder Trophy, two Art Ross Trophies, a Conn Smythe Award, a Hart Trophy, a Lester B. Pearson Award, and now three Stanley Cups.
So, why doesn't he get more credit?
Though there are certainly many reasons, two stand out:
Sid's sidekick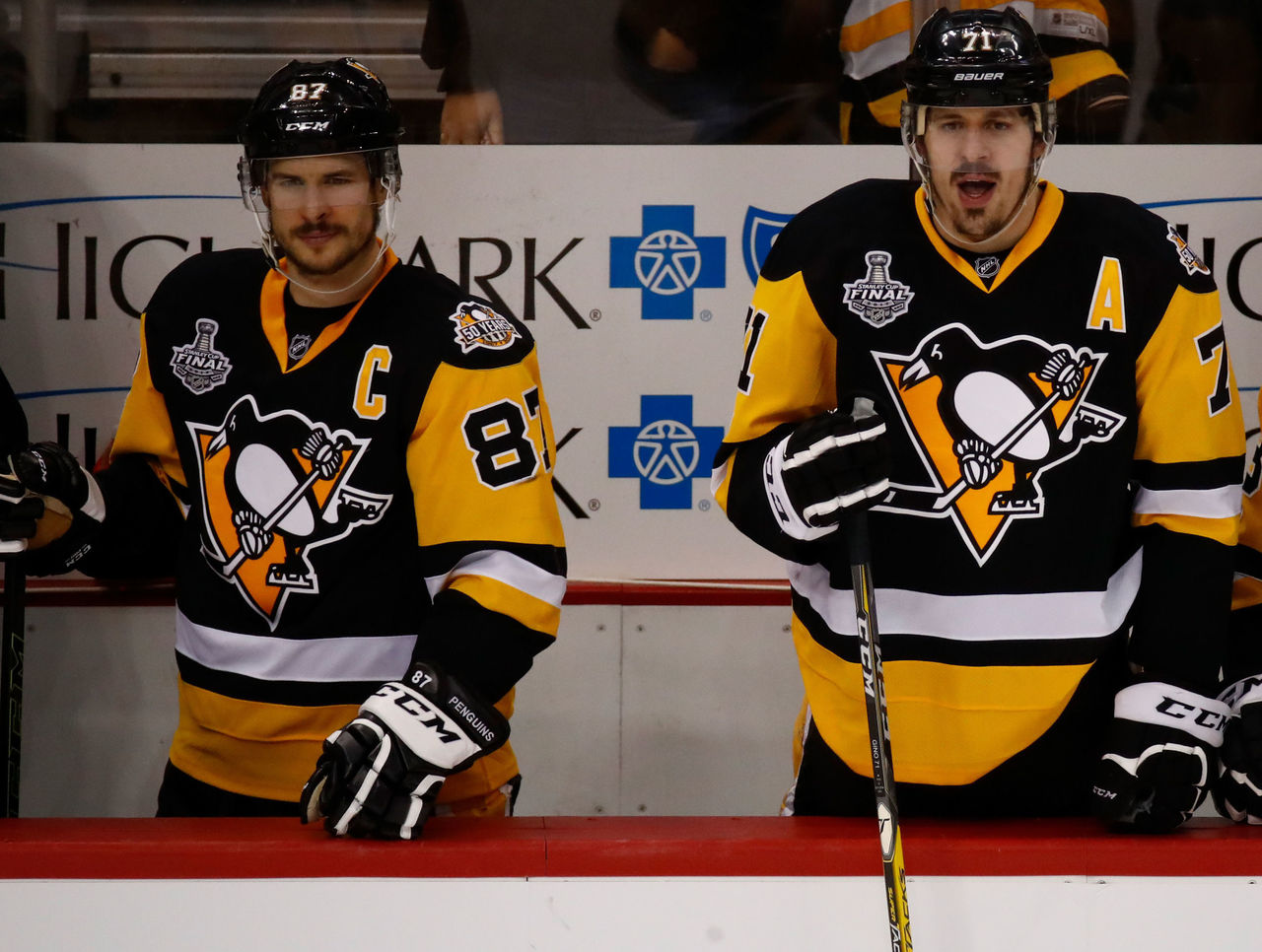 (Photo courtesy: Getty Images)
The duo of Crosby and Malkin is the biggest reason why the Penguins have three Stanley Cups in the past decade. How many Cups would Crosby have without Malkin? How many would Malkin have without Crosby? The answer to both: probably none.
Regardless of both of their contributions, Malkin has seemingly lived in Crosby's shadow his entire career. Crosby was a No. 1 overall pick, debuted in the NHL first, won a Hart Trophy first, and is the team's captain.
Crosby quickly became the face of the league after debuting, while Malkin had to overcome a language barrier early in his career, and was seen in interviews far less often than his All-World counterpart, which brings us to reason No. 2:
From Russia, but no love
(Photo courtesy: Action Images)
If Malkin was born in Canada and Crosby was born in Russia, how would their careers be different?
Would Malkin be the one with two Olympic golds and a World Cup? Would he have been the "face" of the league? Would he have ended up being Pittsburgh's captain? Would he have been taken ahead of Alex Ovechkin in the 2004 NHL Draft and never even became a Penguin at all? It's an alternate universe that we can only imagine.
Regardless, anyone who believes that being from Russia doesn't affect Malkin's position in the hierarchy of the game's stars is ignorant.
Legacy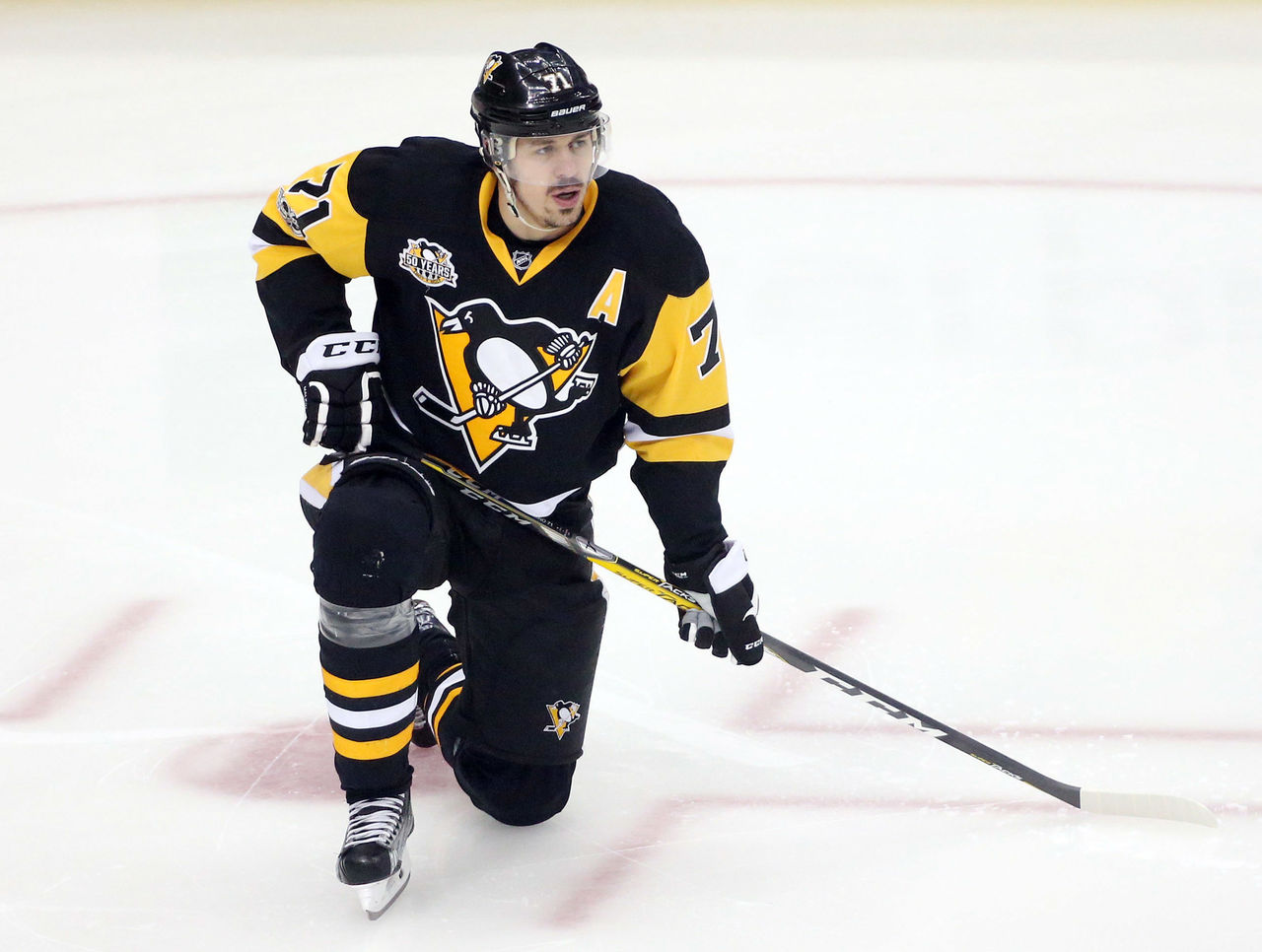 (Photo courtesy: Action Images)
Malkin's absence from the NHL100 list was a flat-out joke. He's arguably among the 20 greatest players of all time - maybe even cracking the top 10 when all is said and done. Remember, he is still just 30 years old.
Even at 6-foot-3, he still gets lost in Crosby's shadow, as well as amidst the slew of great North American players in the NHL today. Fans of the game sometimes need to be reminded how truly great Malkin is, and how we shouldn't take a generational player like him for granted.
Comments
✕
Evgeni Malkin is the most underappreciated superstar of all time
  Got something to say? Leave a comment below!