Corey Hirsch column: Combing through the 5 types of playoff beards
Jerome Miron-USA TODAY Sports
The NHL playoffs are well underway - and with them, the greatest tradition in sports begins. I'm talking about playoff beards. Other sports have tried to copy the phenomenon, but no one does it quite like the NHL.
That said, not all playoff beards are created equal. In this article, I narrow them all down to the five different kinds you'll see over the course of the Stanley Cup playoffs:
The Jumbo
Joe Thornton and Brent Burns, San Jose Sharks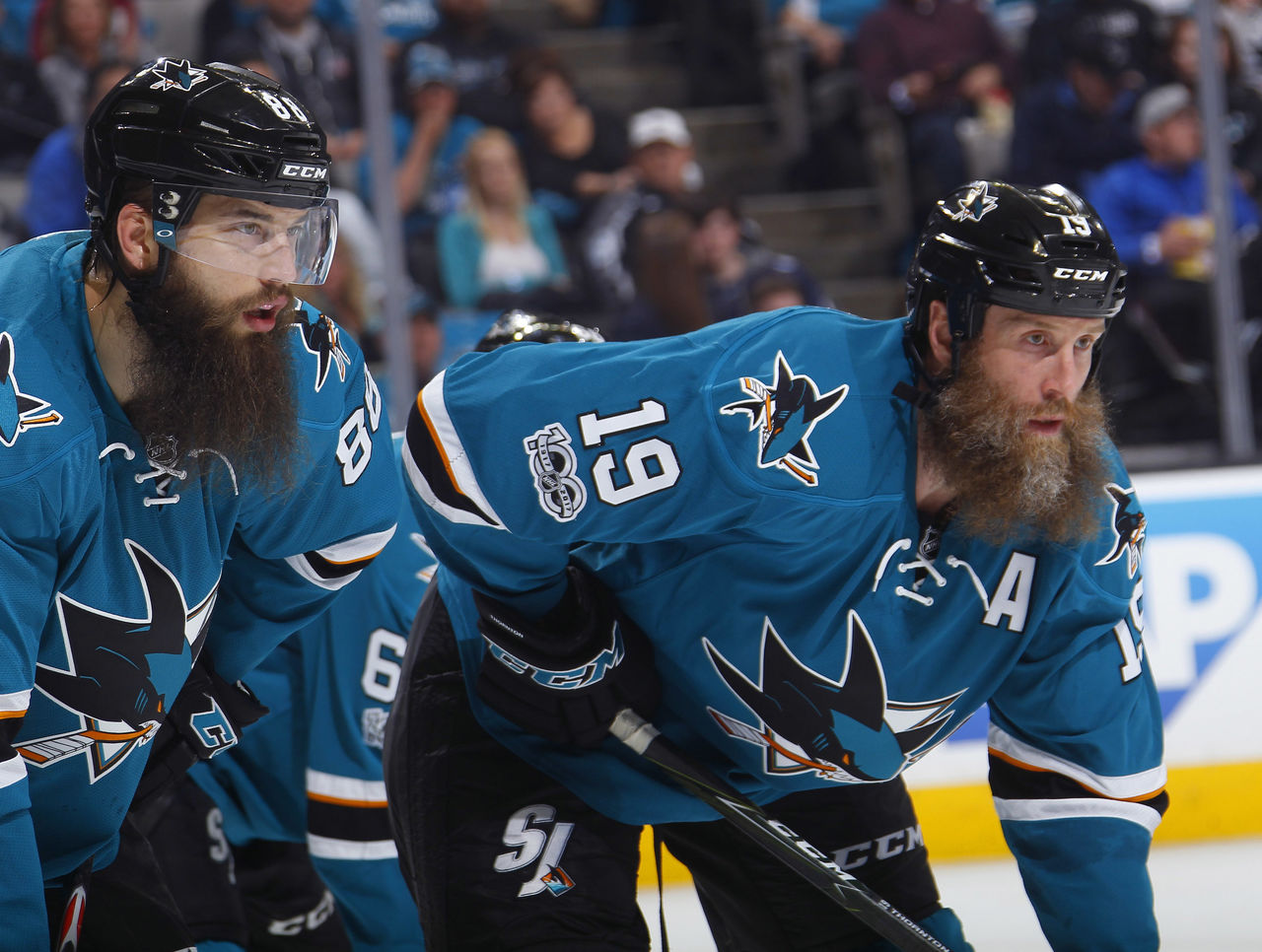 (Photo courtesy: Getty Images)
How can you not love the two shaggiest, longest, dirtiest beards in the National Hockey League? Growing beards like this takes serious commitment - years of it, in fact. If you want one of these, you have to be all-in, which doesn't surprise me with these two. They are two of the best players and characters in the league.
Unfortunately for the Sharks, these beards don't have fatigue-fighters. After a long playoff run in 2016, a World Cup, and 82 regular-season games, these two stars and their teammates ran out of gas en route to a first-round playoff knockout at the hands of the Edmonton Oilers.
The Kassian
Zack Kassian, Edmonton Oilers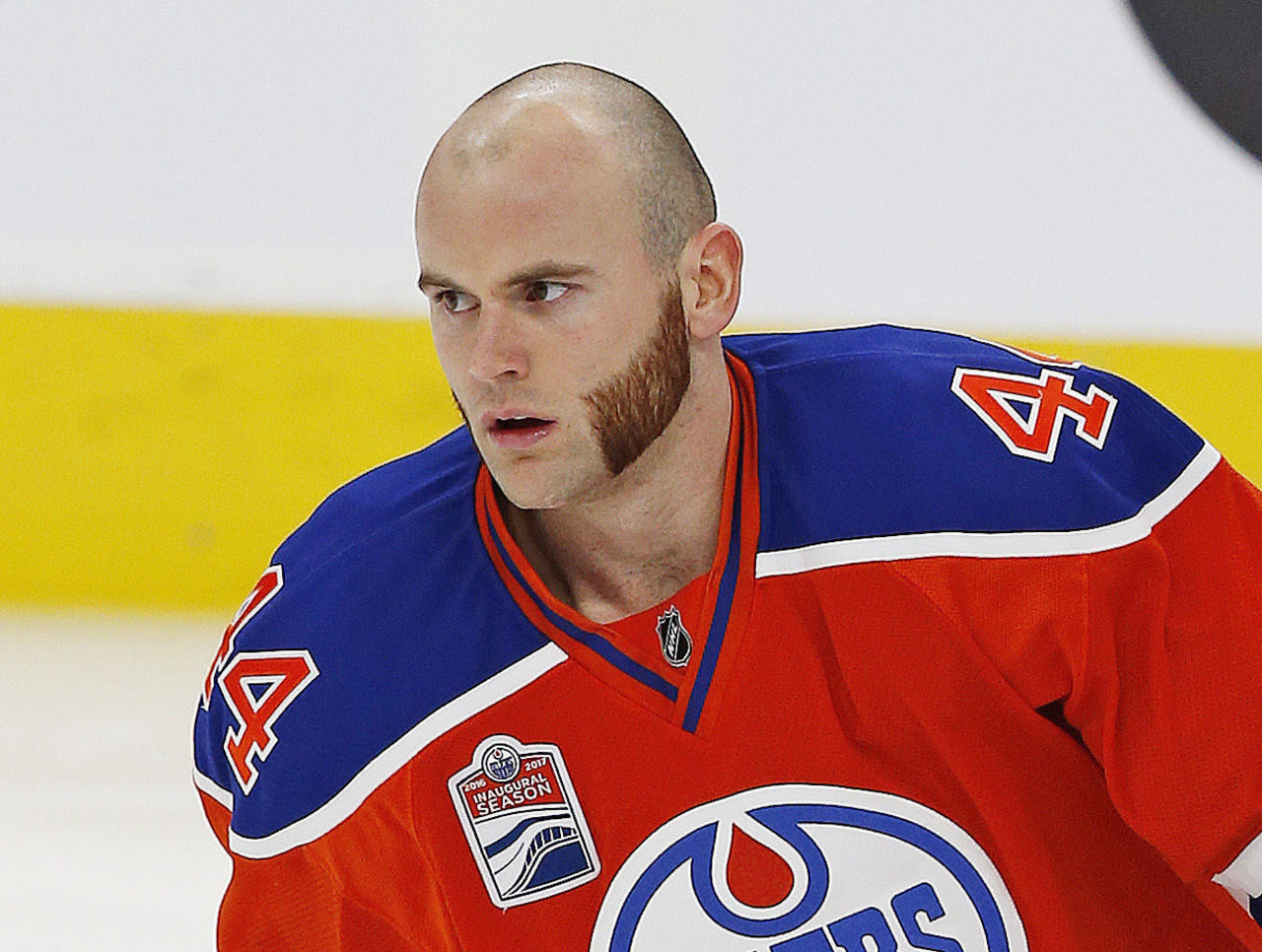 (Photo courtesy: Action Images)
Here you have the Elvis Presley style, where you grow the mutton chops on the sides with a clean shave down the middle. This beard will scare the life out of the other team, get you two game-winning goals, and throw some huge hits in the first round of the playoffs. It also captures the resurgence of a career, in which you reward the team that gave you a shot after others had given up on you.
The Crosby
Sidney Crosby, Pittsburgh Penguins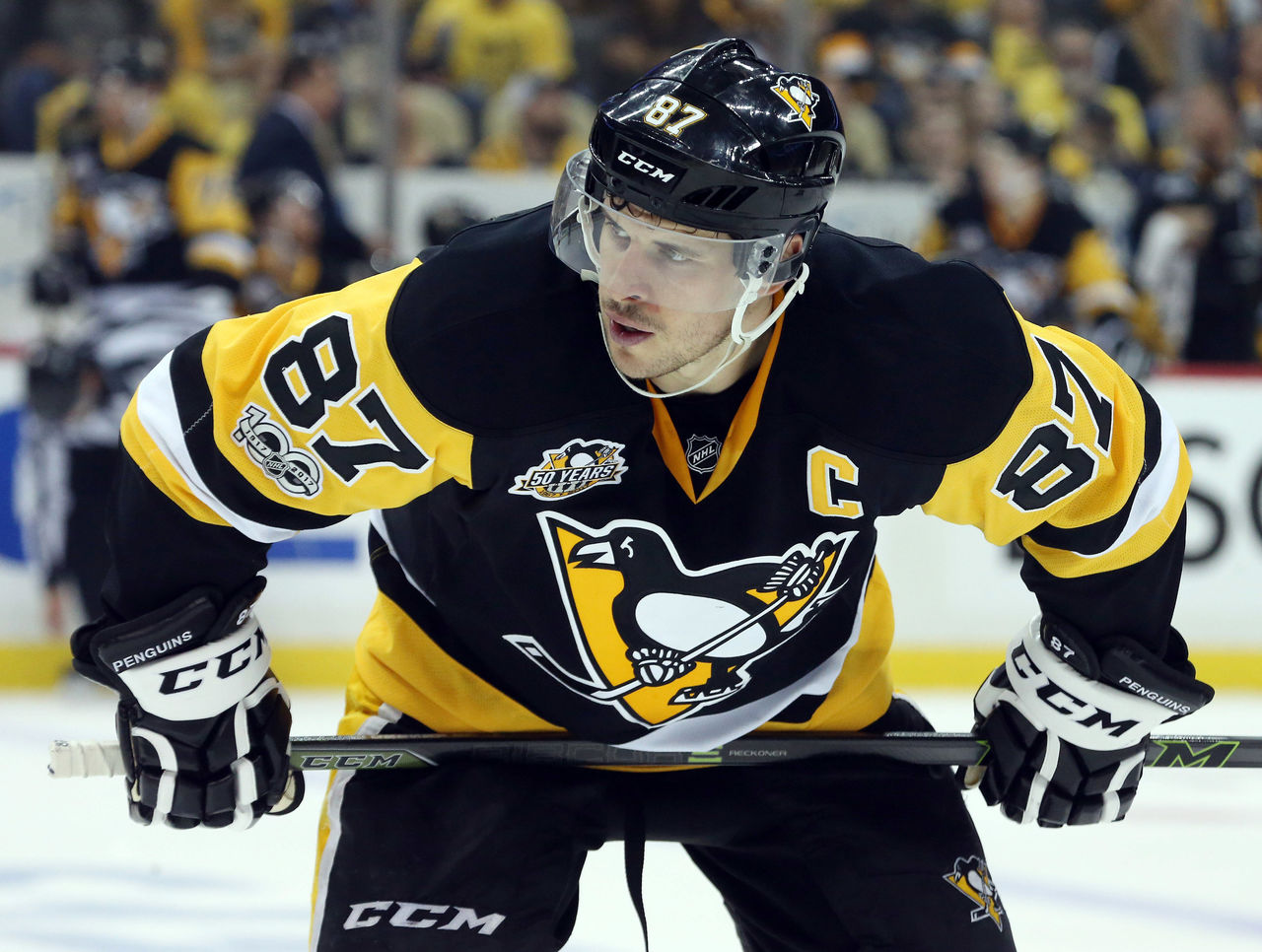 This is the beard you sport when you're still the best player in the NHL, but no matter how old you get, the damn thing just won't grow (I'm more of a Crosby beard guy, minus the skill). This configuration gets you two Stanley Cups and 144 points in 129 career playoff games - and that's not all.
It also has superhero powers, allowing you to score a playoff goal on Vezina nominee Sergei Bobrovsky with a one-timer from an impossible angle. It goes crossbar down and helps your team advance to the second round. Who needs a thick playoff beard when you can do that?
The McMatthews
Connor McDavid, Edmonton Oilers; Auston Matthews, Toronto Maple Leafs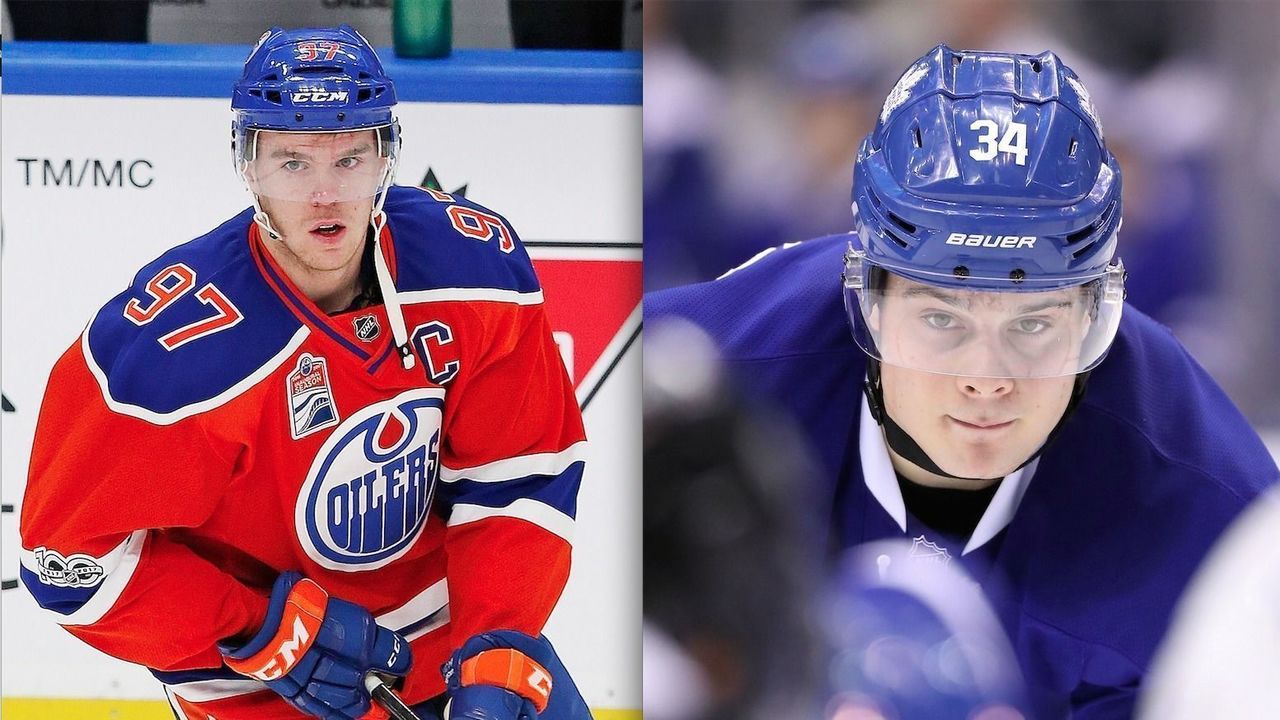 (Photo courtesy: Action Images)
This is what you get when you're not old enough to grow a full beard. In fact, you can't grow one at all, but you can still lead the NHL in scoring with 100 points or score 40 goals as a rookie.
The future of the NHL is in good hands. McDavid has led his team to the second round of the playoffs, while Matthews has given Leafs Nation a future to get excited about. With all the money these two teams save on razors, maybe both can sign a No. 1 defenseman, because that's all they're missing.
The Holtby
Braden Holtby, Washington Capitals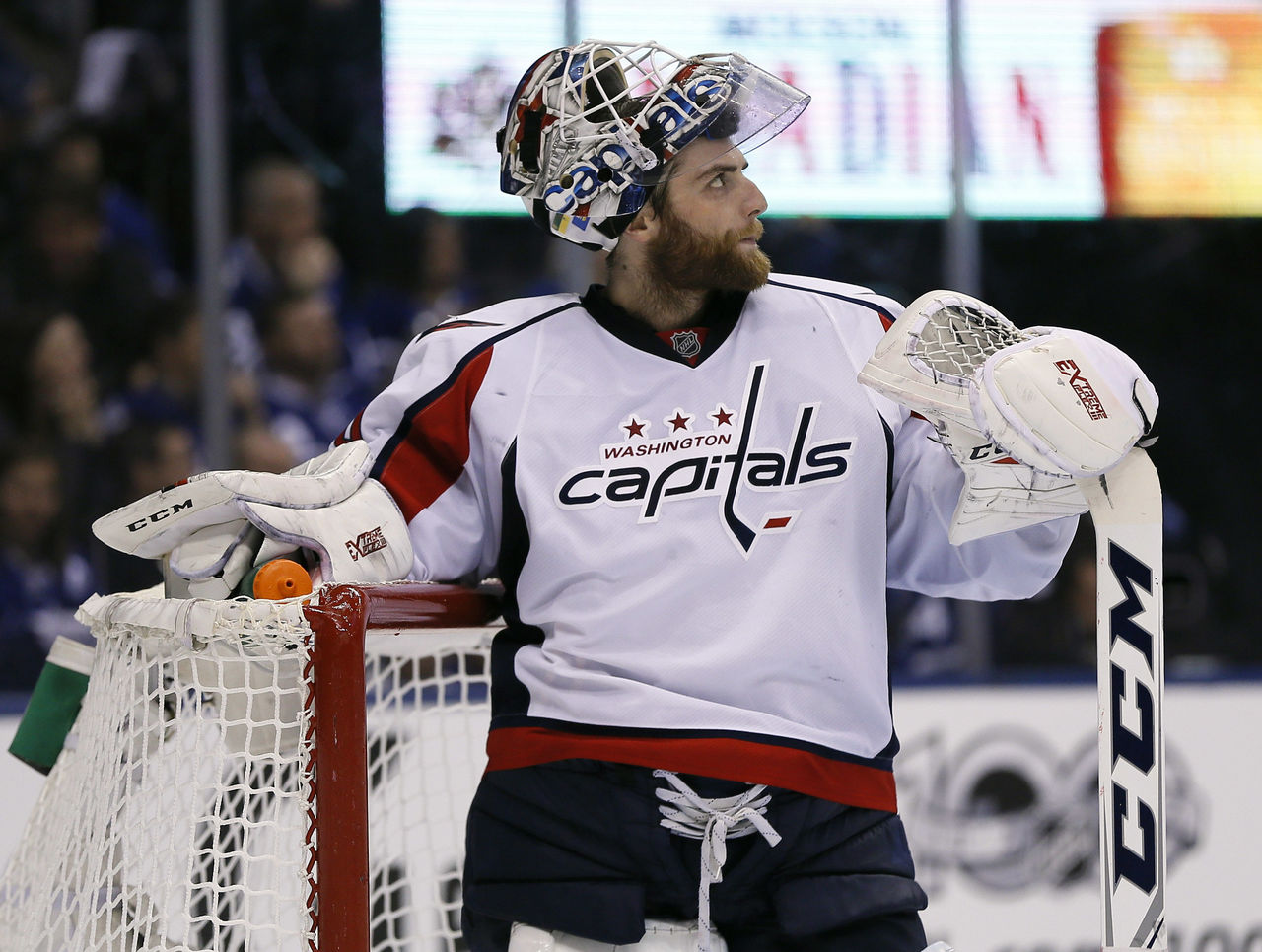 (Photo courtesy: Action Images)
This lumberjack-style beard is thick and bushy - and looks as though it's a full-body beard grown from the chest up. This beard will get you a Vezina trophy nod, and will carry you through the first round of the playoffs against a young Leafs team that had nothing to lose.
It has mental toughness as well, since being a huge favorite to an underdog team comes with all sorts of pressures as a goalie. Holtby handled Round 1 with a few bends, but he never broke, which is why, to me, the Capitals are still the odds-on favorite to win the Stanley Cup.
So which is my true favorite?
It's definitely the one on a player that has scars, missing teeth, and captures the pure exhaustion of pouring your soul into finally hoisting the Stanley Cup.
Comments
✕
Corey Hirsch column: Combing through the 5 types of playoff beards
  Got something to say? Leave a comment below!