3 thoughts on pre-deadline action as sellers begin selling
Bruce Fedyck-USA TODAY Sports
Here we go.
With less than a week to go until the March 1 NHL trade deadline, the action's finally begun. The Carolina Hurricanes and Pittsburgh Penguins got things started with a deal Thursday, and another two trades were completed Friday afternoon.
Here's what we know is guaranteed: The Anaheim Ducks got the best playoff beard ahead of the trade deadline. Patrick Eaves is ready for the postseason.
Here are three thoughts after a mini flurry of action since Thursday morning.
Adding Eaves a major win for Ducks
The Ducks own the league's sixth-stingiest defense and NHL's fifth most proficient penalty kill. John Gibson almost single-handedly has the Ducks tied for seventh in team save percentage (.914), despite Jonathan Bernier's best efforts to send the club into the middle of the pack. The club's weakness: offense.
Enter Eaves. The 32-year-old's having a career season ahead of unrestricted free agency, with 21 goals - including 11 on the power play - and 37 points. And all he's owed is what's left on his bargain $1-million contract, and at worst he'll cost Anaheim a first-round pick (conditional on the Ducks making the third round and Eaves playing in 50 percent or more of the club's playoff games in rounds one and two).
Among pending unrestricted free agents, only T.J. Oshie has more goals than Eaves' 21, with 24, while Patrick Marleau also has 21. And Oshie and Marleau obviously aren't going anywhere, with Washington and San Jose both harboring Stanley Cup dreams.
In other words, the Ducks got the best goal-scorer available at the deadline, and he joins a star-studded group of forwards up front: Ryan Getzlaf, Ryan Kesler, Corey Perry, Jakob Silfverberg, and Rickard Rakell.
Anaheim's shooting 7.3 percent at five-on-five. They're better than that. And if the goals come in the spring, they won't be complaining. And the Ducks will be more than happy to fork over a first-rounder in the end.
Excellent trade by Anaheim, top marks, and kudos to the Dallas Stars for accepting their playoff-less fate.
Market set for Shattenkirk as rental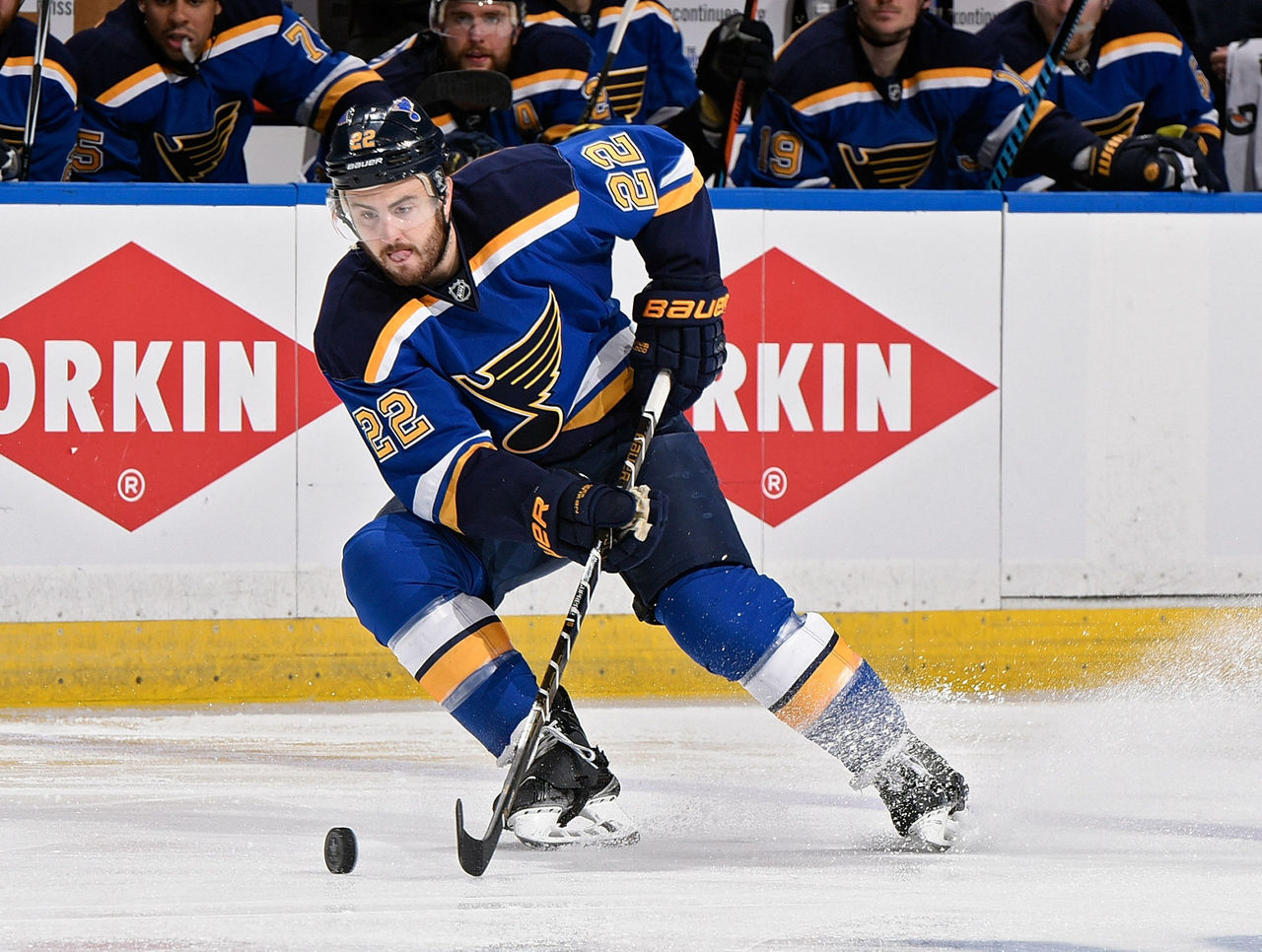 If Ron Hainsey - acquired by the Penguins for a second-round pick - and Eaves are worth seconds, you know the St. Louis Blues will accept nothing less than a first-round pick - and a lot more - for Kevin Shattenkirk, another pending UFA, as a rental.
The St. Louis Blues are one of the more interesting teams to watch right now. They desperately want to trade Shattenkirk, who is making life impossible for Blues management by refusing to sign an extension in St. Louis or with another team prior to the deadline. He wants to hit the market - and he has every right to make that decision.
But it's clear the Blues aren't going to let what happened last year happen again, when David Backes and Troy Brouwer walked as free agents. Both of those players were over 30 at last year's deadline, and it's clear the Blues are thinking both short and long term, as the club re-signed Patrik Berglund to a five-year extension Friday.
Berglund's 28, will be 29 in early June, but has been determined to be someone who can help in the coming years. He doesn't play as physical a style as Backes and Brouwer, and it always makes sense to let players 30 and older walk, as opposed to throwing big money at them in free agency.
It's clear the Blues would love to sign Shattenkirk, 28, to a long-term extension, but it's also clear that isn't happening. So he's got to go. It's only a matter of time, and only a matter of which team will accept the cost to acquire the defender for a single playoff run: a first-round pick, no conditions, and a top prospect.
Jurco should be 1st of more Detroit deals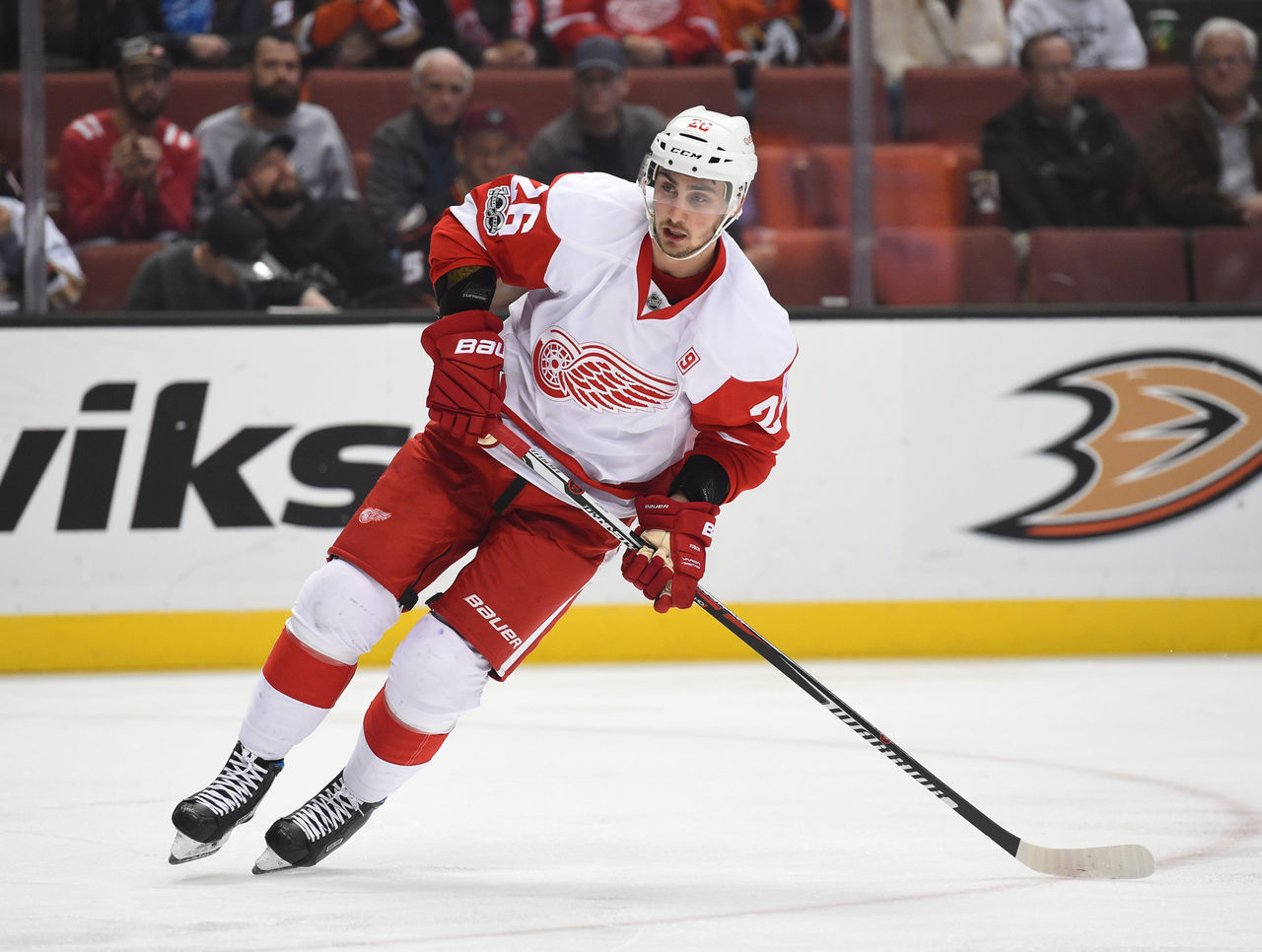 Sometimes, you have to let things go. Like a remarkable quarter-century run of making the playoffs.
While trading Tomas Jurco to the Chicago Blackhawks for a third-round pick hardly means Detroit Red Wings general manager Ken Holland will be parading outside Joe Louis Arena with an "Everything must go!" sign, it is, for the sake of Red Wings faithful, a sign of things to hopefully come.
Detroit's last in the Atlantic Division, second-last in the Eastern Conference, and it's time to accept reality: The club's not qualifying for the postseason. Even if Detroit did go on a run and somehow grab the second wild-card spot, ask yourself: Can the Red Wings beat the Washington Capitals?
Maybe on one of those seven new Earth-like planets NASA found, but certainly not on this one.
Thomas Vanek's 33 and has 38 points. He must be traded. If Eaves is fetching a conditional second that could turn into a first, Vanek should be able to bring in something similar.
Tomas Tatar will be a restricted free agent, is 26, and is a back-to-back 20-goal scorer, and will hit the mark again if he gets hot. He's taken steps back after a breakout 2014-15, so Holland must inquire into what teams are willing to pay for him.
Gustav Nyquist's contract is going to be difficult to move, but the teams that miss out on Shattenkirk should be hearing from Holland about their potential interest in Mike Green, who has another year left on his deal.
It's time to make the Red Wings great again, and Holland can get a head start over the next few days.
(Photos courtesy: Getty Images)
Comments
✕
3 thoughts on pre-deadline action as sellers begin selling
  Got something to say? Leave a comment below!