NFL betting roundtable: theScore's favorite wagers for the 2023 season
The start of the NFL season is only two days away. For sports bettors, this is truly the greatest time of the year.
Let's look at the favorite wagers made by theScore's betting writers for the 2023 season.
Super Bowl Winner
Ravens (+1800)
Just because Lamar Jackson didn't make it through the last two seasons doesn't mean he'll get hurt this season. I type that sentence with difficulty whilst crossing my fingers on both hands. Behind as sturdy an offensive line as he's had in years and the most dangerous receiving targets he's ever been provided, Jackson will have more tricks up his sleeve thanks to new offensive coordinator Todd Monken - the mastermind behind Georgia's offense during their last two championship seasons.
Defensively, even starting the season waiting for Tyus Bowser and Marlon Humphrey to get back from injury, the Ravens' depth chart is so good that new acquisition Jadeveon Clowney isn't considered a starter. With all three divisional road games coming in the first five weeks, there might be a chance to get a better price, but if they win two of those and start 4-1? Look out. - Russell
Eagles (+650)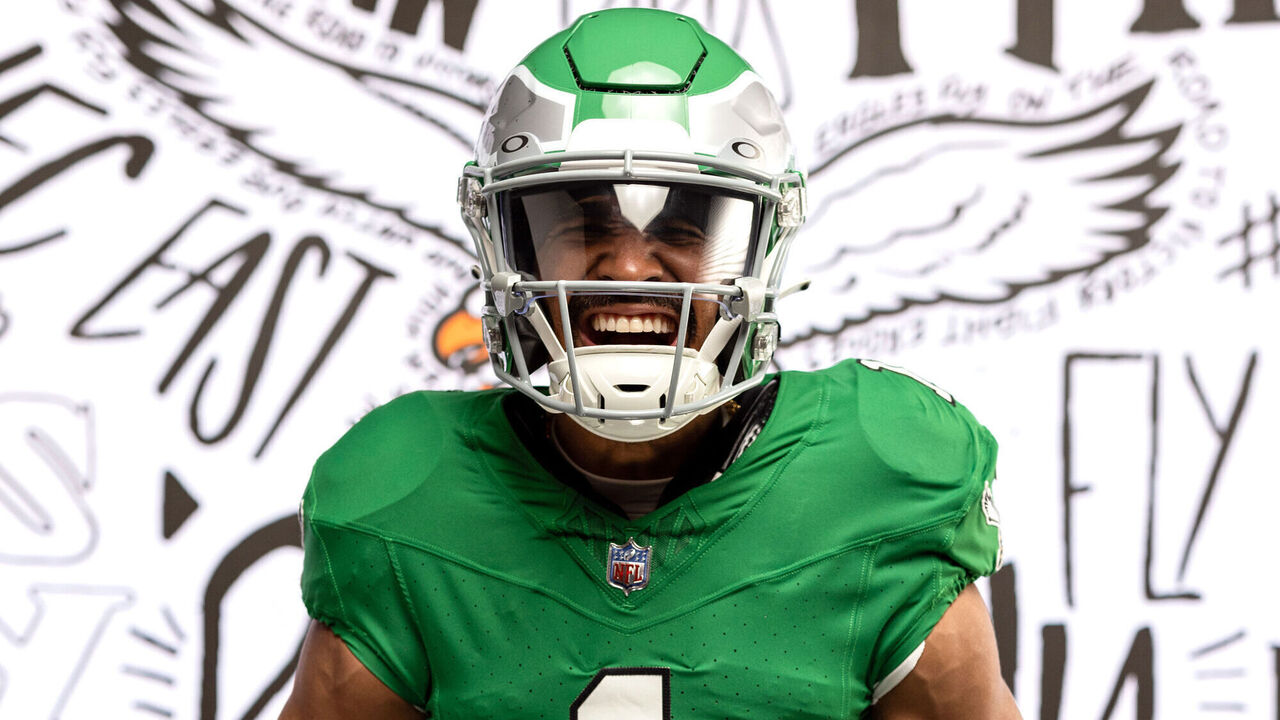 It's not some incredible value play, but I'm backing the best roster in a weak conference to return to the Super Bowl - but actually win it this time. The Eagles have a top-five quarterback, the best offensive line, and a top receiving core.
While the team's defense lost some valuable pieces, its strength is its defensive line. With a blend of veteran presence and youthful stars, the 2023 iteration is just as special as last season's Super Bowl-contending version. Losing both coordinators isn't as big of a deal as many perceive it to be.
The AFC is incredibly deep with six or seven potential Super Bowl contenders. The Eagles' path in the NFC won't completely be a walk in the park like it was last year, but there are still a ton of question marks in Dallas and San Francisco. I'm taking Philadelphia to win it. - Oshtry
Ravens (+1800)
Apologies for doubling down on the Ravens but they present the best value on the board for all the reasons listed above. Injuries are certainly a concern - especially for Jackson - but that risk is baked into the +1800 price. If you could guarantee Jackson plays every game this season, there's no chance the Ravens are priced above the Cowboys (+1400) and Jets (+1500) to win the Super Bowl. - Patterson
Favorite future bet
Matt LaFleur to win Coach of the Year (+1200)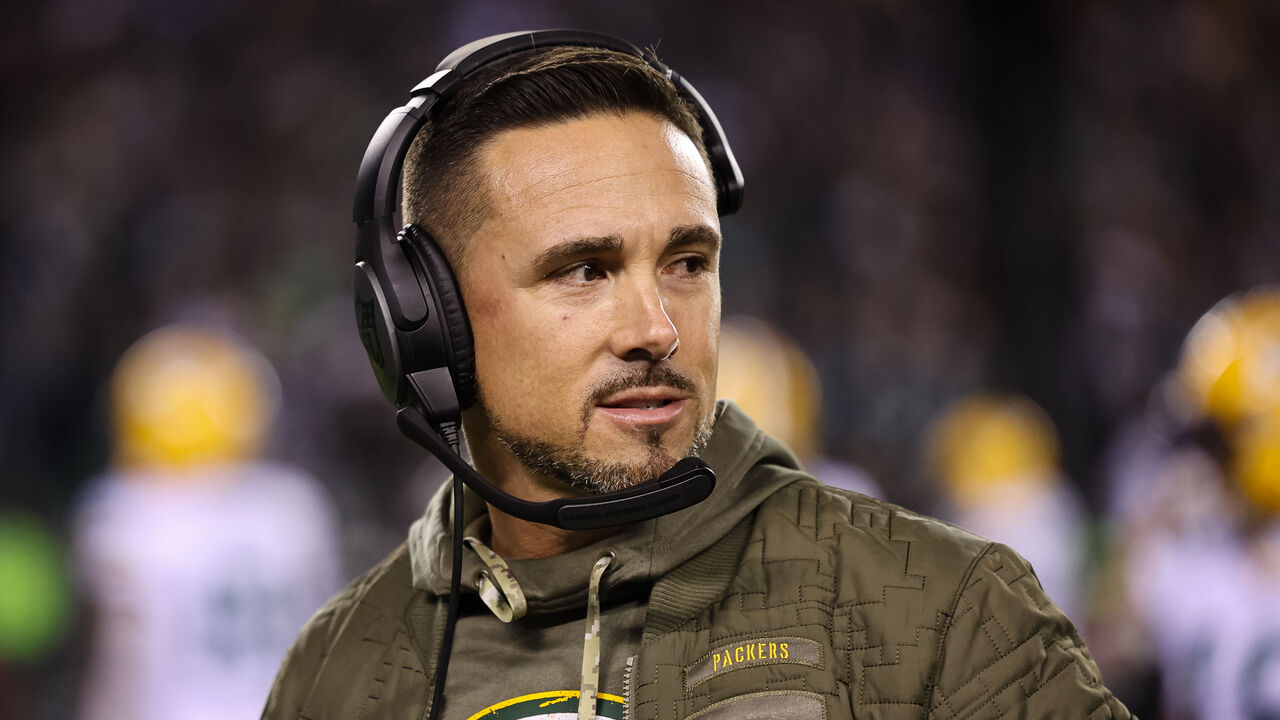 Of all the ways to back the Packers to have a good season, the one that makes the most sense at the longest odds is that Matt LaFleur gets credit for deploying his idea of an offensive game plan through Jordan Love and a handful of lesser-known pass catchers. Green Bay's defensive improvement will win them games but all anyone will want to talk about is life after Aaron Rodgers. Since offense is LaFleur's bag, and a winnable division will be a surprise to many, the coach will be cheered for actually improving the Packers' offense to the tune of a 12-1 payout just for toppling the Lions, Vikings and Bears. - Russell
Steelers to win the AFC North (+450)
The AFC North is a loaded division in a deep conference, but I like the Steelers with the longest odds to win the division. The Bengals are the favorites with one of the top quarterbacks in football when he's healthy and a loaded supporting cast around him. But I could see some regression, especially as Joe Burrow slowly returns to form after a calf injury.
I'm not buying the Ravens hype and the Browns have more questions than answers. The Steelers have never had a losing season under head coach Mike Tomlin. Kenny Pickett showed flashes of franchise quarterback potential in his rookie season. Another leap is coming, especially with improved weapons around him.
Other than divisional opponents, the Steelers' schedule is relatively favorable, so they're my surprise team this season - and that includes winning the division at +450. - Oshtry
Garrett Wilson to lead NFL in receptions (+3500)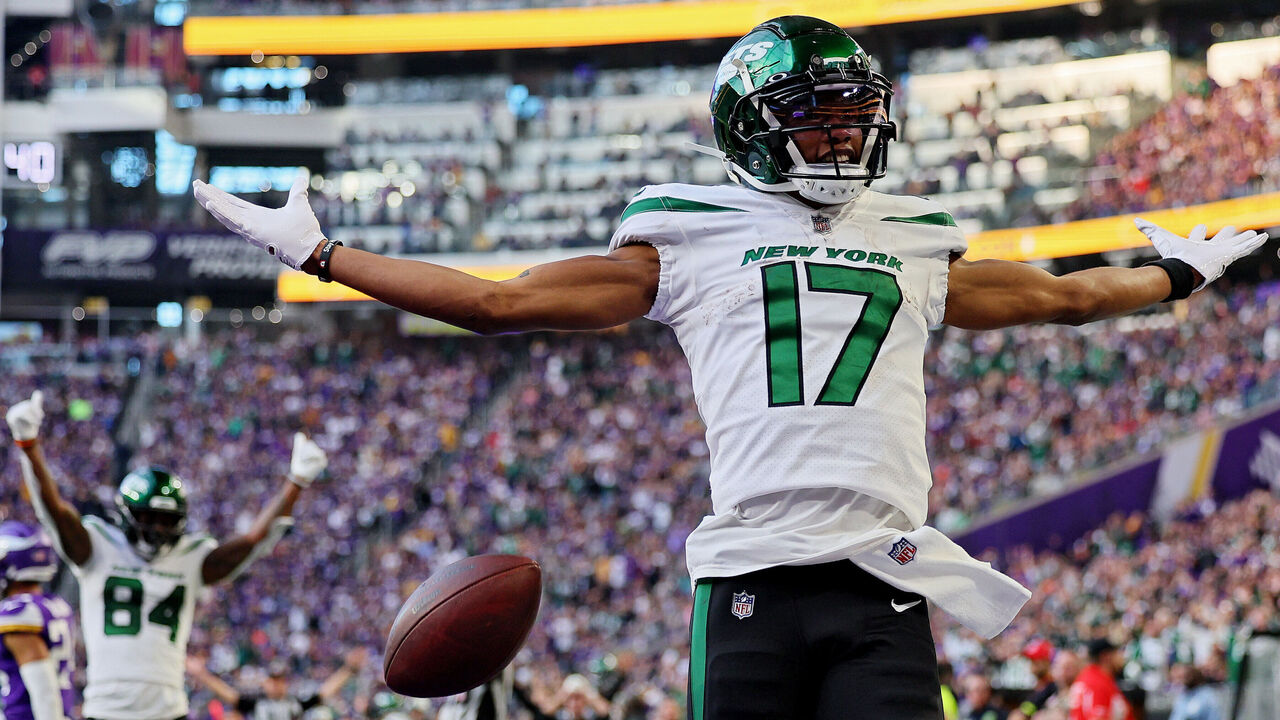 Garrett Wilson is widely considered as one of the best receivers in the game despite only being in his second year. He has the sixth shortest odds to lead the league in receiving yards, has the same receiving touchdown total as Tyreek Hill at over 7.5 (-125), but has the 12th shortest odds to lead the league in receptions.
The Jets will have a balanced offensive attack with Breece Hall and Dalvin Cook splitting carries in the backfield, but they project to have a far more efficient passing game with Aaron Rodgers under center than the combination of Joe Flacco, Zach Wilson, and Mike White that Wilson dealt with last year.
Rodgers and Nathaniel Hackett - who was in Green Bay for Rodgers's 2020 and 2021 MVP seasons and is now the Jets' offensive coordinator - target their top receiver a bunch. Wilson should play the same role as Davante Adams did in Green Bay, where Adams finished second in receptions in each of his final two seasons as a Packer.
Wilson was targeted 147 times last year from the trio of below-average quarterbacks listed above and still caught 83 balls. If he and Rodgers can build the same connection as Adams had with Rodgers in Green Bay, expect Wilson to be firmly in the mix to lead the league in receptions making +3500 a worthy wager. - Patterson
Favorite prop bet
Tua Tagovailoa over 3900.5 passing yards (-105)
In games Tua Tagovailoa finished last season, he averaged 286.5 passing yards per game in his first year with Mike McDaniel's offense. There's an inherent risk in backing Tagovailoa to be healthy, sure, but call me a dreamer. Even if he plays 14 games, maintaining last year's average - which included outlier games against the Chargers and Bills that dropped his average even lower - he would pass for over 4,000 yards. Let's keep Tua upright and give him a good chance to lead the league in passing yards as well. - Russell
Trevor Lawrence over 4000.5 passing yards (-140)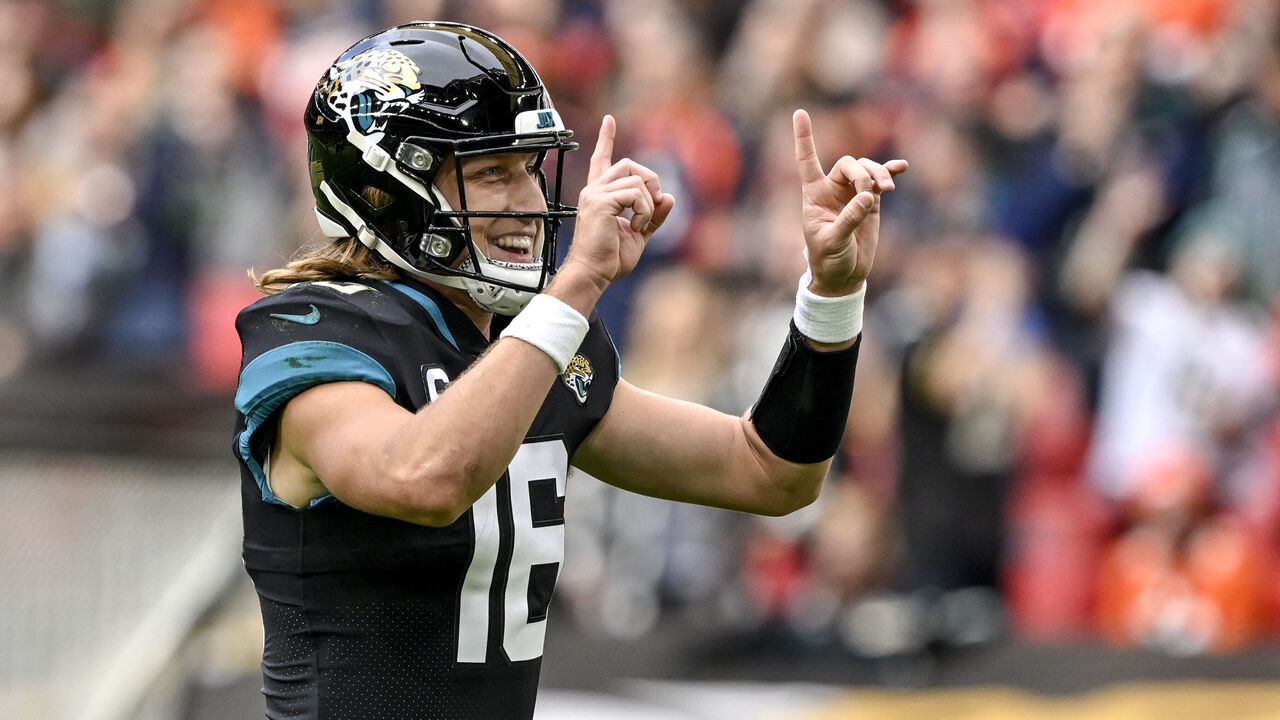 I wrote about it a few weeks ago here, but Trevor Lawrence's MVP campaign is on the horizon. He drastically improved from Year 1 to Year 2 and is ready for another jump in his second year in Doug Pederson's system.
Lawrence threw for over 4,100 passing yards last season, which ranked ninth in the NFL. The addition of Calvin Ridley should increase that even more. Lawrence proved he was a competent NFL quarterback last year. This year, he'll show he's among the elite. - Oshtry
Jahan Dotson over 4.5 receiving touchdowns (+105)
Dotson hauled in four touchdowns in the first four games of his career and demonstrated his knack for finding the end zone early despite only having 12 total catches over that span.
A hamstring injury and poor quarterback play from the Commanders hampered the middle part of his rookie season. But Dotson still ended the year with seven receiving touchdowns to tie the Packers' Christian Watson for the lead among rookie wideouts.
It's hard to imagine the Commanders taking an offensive step back in 2023. They brought in offensive coordinator Eric Bieniemy from the Chiefs and should get much more consistent quarterback play from Sam Howell, who impressed this preseason.
Dotson could also be in line for a lot more receiving volume if Terry McLaurin misses time early in the year with a toe injury. Regardless, Dotson is bound to progress in his second year, should be Howell's number one red zone target, and is a wise bet to go over 4.5 receiving touchdowns. - Patterson