NFL Power Rankings - Week 2: Early overreactions for every team
Photo illustration by Julian Catalfo / theScore
The NFL Power Rankings are selected by a panel of theScore's football editors.
With the first week of the 2023 NFL season in the books, it's time to overreact about the state of each team.
1. San Francisco 49ers (1-0)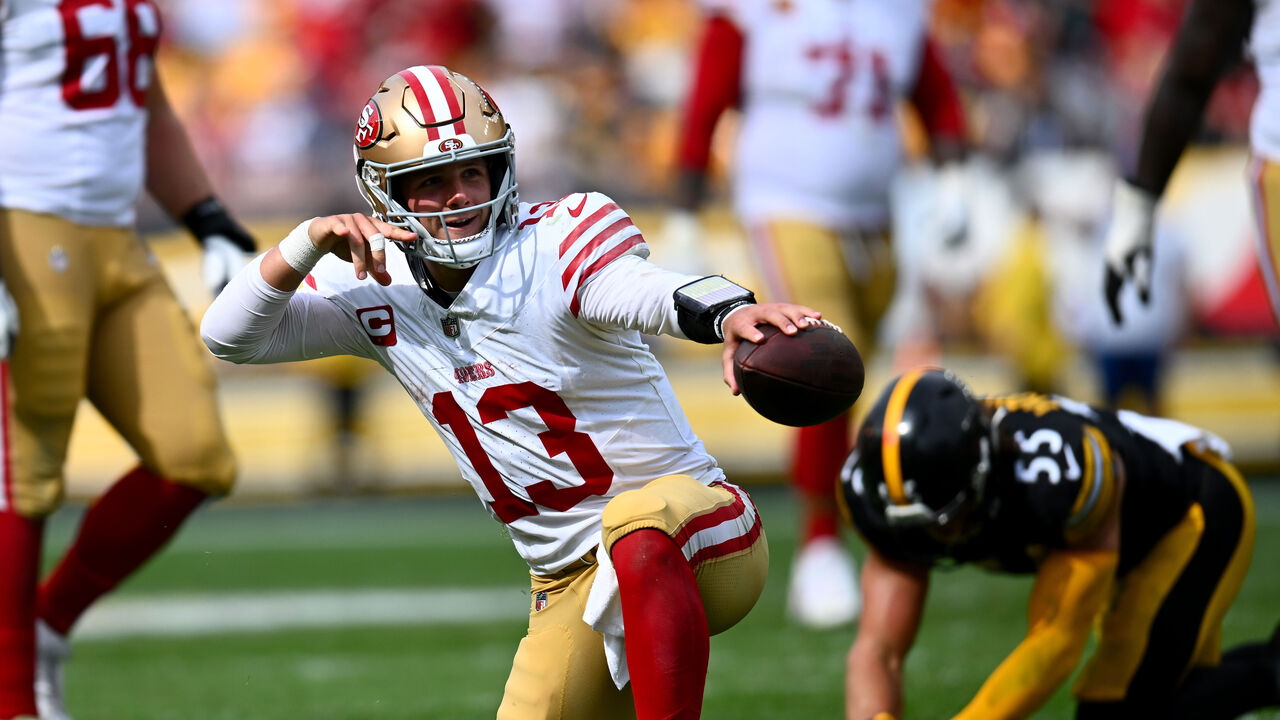 Previous Rank: 3
Brock Purdy will be a top-15 QB at season's end. Purdy deserves more respect, and it's time to stop looking at him as someone who only succeeded as a rookie because of the stellar supporting cast around him. The 2022 seventh-round pick is the first quarterback in NFL history to post a passer rating of 95 or better in each of his first six career regular season starts.
2. Dallas Cowboys (1-0)
Previous Rank: 6
Dallas will finally return to the NFC title game. The Cowboys humiliated the Giants 40-0 in a rivalry matchup between playoff teams that was supposed to be close. With one of the league's most balanced rosters, the Cowboys should feel good about their chances of making a playoff run and returning to their first NFC title game since January 1996.
3. Philadelphia Eagles (1-0)
Previous Rank: 2
Jalen Carter will receive DPOY votes. Carter posted a league-high eight pressures and was one of not very many bright spots in Philly's ugly win over the Patriots. The first-rounder is among the main candidates to win the NFL's top rookie honors this year, but we should expect Carter to potentially receive some Defensive Player of the Year consideration.
4. Kansas City Chiefs (0-1)
Previous Rank: 1
Even Patrick Mahomes might not be able to carry K.C. With Travis Kelce sidelined due to injury, the Chiefs' skill-position players struggled with drops and couldn't get anything going in the run game in a home loss to the Lions. The Chiefs, who lost offensive coordinator Eric Bieniemy in the offseason, now hope Mahomes' brilliance and the return of Kelce will be enough to put the team's offense back on the right track.
5. Miami Dolphins (1-0)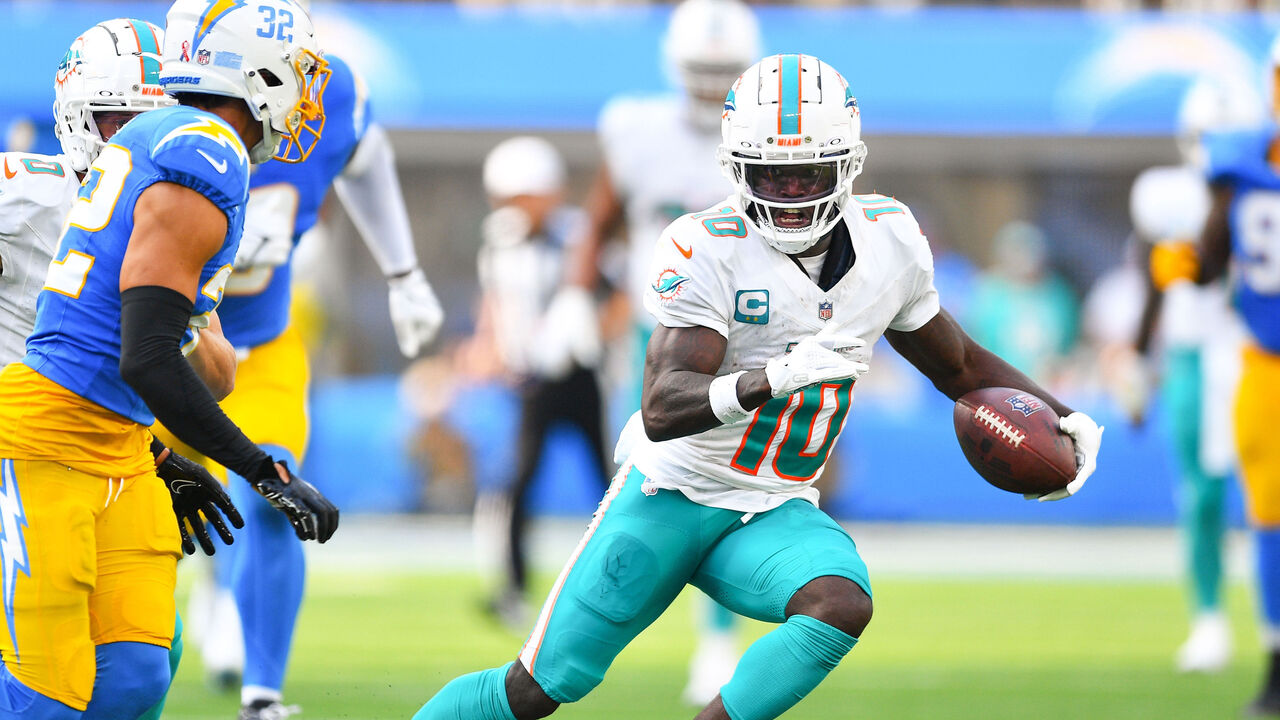 Previous Rank: 9
Tyreek Hill might become the first WR to win the MVP. Hill said one of his career goals is to top 2,000 receiving yards, and after catching 215 yards and two TDs in Week 1, he should feel good about hitting that number. Topping the 2,000-yard mark would not only give Hill the single-season receiving yards record, but it should also make him the first receiver ever to be named NFL MVP.
6. Baltimore Ravens (1-0)
Previous Rank: 7
Zay Flowers will be in the running for OROY. The 22nd overall pick this year, Flowers was a major part of Lamar Jackson's offense in his NFL debut and led the team with nine receptions and 78 yards. As the Ravens' new No. 1 target, he'll be a front-runner for the Offensive Rookie of the Year award.
7. Buffalo Bills (0-1)
Previous Rank: 5
This Bills team can't win it all. Bad Josh Allen turnovers, a big need for offensive weapons, and a weak run defense. The Bills' loss to the Aaron Rodgers-less Jets exposed Buffalo's major issues, and unless coach Sean McDermott can make big adjustments, the club's chances of playing in the Super Bowl this season are extremely low.
8. Cincinnati Bengals (0-1)
Previous Rank: 4
Cincy's O-line will be a major problem again. The offensive line has been one of Cincinnati's main concerns in recent years, but there were high expectations surrounding the unit after the team signed left tackle Orlando Brown in free agency. However, Joe Burrow was sacked twice and hit a whopping 10 times during the Bengals' Week 1 loss to the Browns.
9. Detroit Lions (1-0)
Previous Rank: 13
The Lions will finally win the NFC North. Led by a promising rookie class, Detroit stole a victory against Kansas City at Arrowhead Stadium. The Lions, who've never won their division since it was renamed the NFC North in 2002, are one of the NFC's best teams this year and should feel great about finally winning the North.
10. Cleveland Browns (1-0)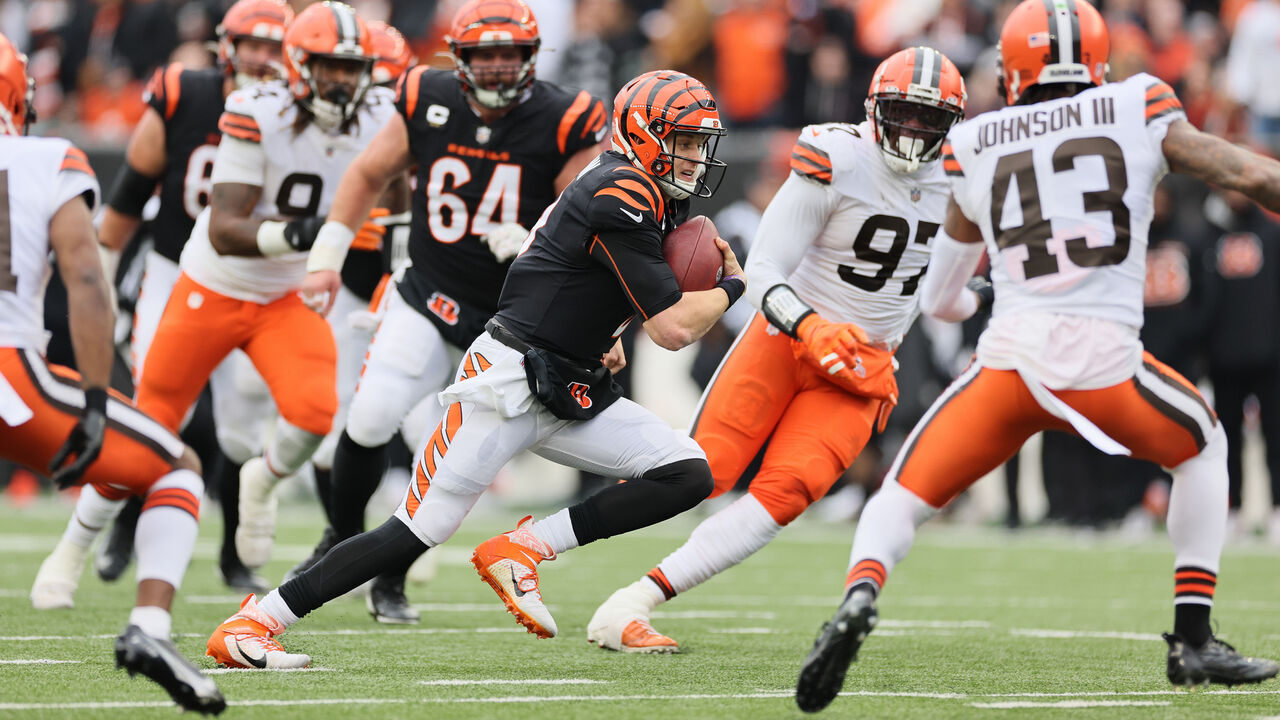 Previous Rank: 14
The defense will be the next No-Fly Zone. Cleveland didn't just limit Joe Burrow and Co. on Sunday, the team practically forced the Bengals' high-octane attack into submission. Burrow completed less than half his passes and produced just 82 yards in the air while no Bengals receiver eclipsed 40 receiving yards.
11. Jacksonville Jaguars (1-0)
Previous Rank: 11
Calvin Ridley is going to be a top-five WR in football. It didn't take very long for Ridley to remind the NFL's audience just how good he is. Eight catches for 101 yards and a touchdown is nothing to ignore. With Trevor Lawrence feeding him, Ridley is poised to enter an exclusive club of the game's top wideouts.
12. New York Jets (1-0)
Previous Rank: 8
The Jets are cursed. Yes, the overtime win over the Bills was exciting, but we have to think long-term here. The Jets traded for Aaron Rodgers hoping to end the franchise's 12-season playoff drought and possibly return to the Super Bowl. But the four-time NFL MVP's debut ended after just four snaps as he suffered a torn Achilles that will end his season, reports Ian Rapoport of NFL Network.
13. Los Angeles Chargers (0-1)
Previous Rank: 10
Chargers' defense holds them back again. The Chargers put up over 400 yards of offense and didn't turn the ball over once - and yet they still lost. The culprit for that is the 500-plus yards of offense they allowed to the Dolphins. The defense looks to be the team's worst enemy again.
14. Seattle Seahawks (0-1)
Previous Rank: 12
Geno Smith, Seahawks come crashing back down to earth. The 2022 season was a fun one for the Seahawks and reigning comeback player of the year Geno Smith. Unfortunately, 2023 is a different story, with Week 1 foreshadowing a long year.
15. Green Bay Packers (1-0)
Previous Rank: 20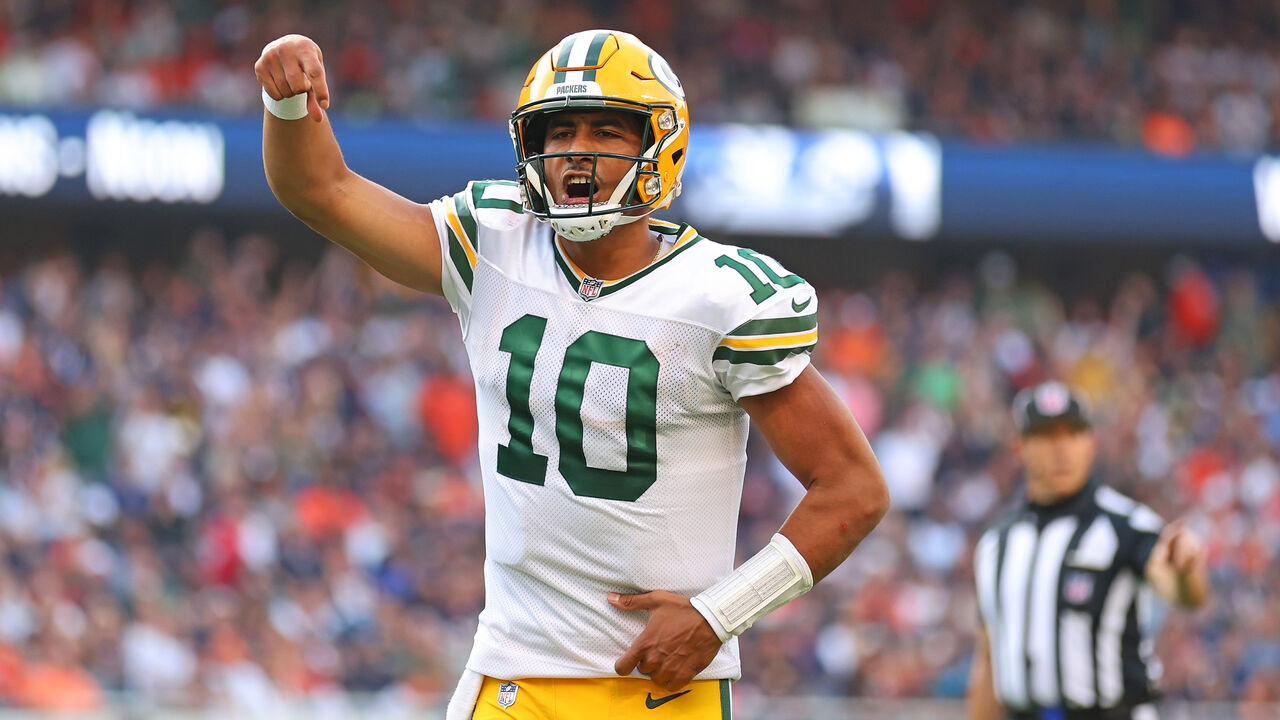 Jordan Love is the next great Packers QB. It wasn't perfect, but Love played very well in Week 1. Three touchdowns, no interceptions, and a steamrolling victory over the Bears. It sounds like he's already got all the makings of a typical Packers quarterback.
16. New Orleans Saints (1-0)
Previous Rank: 18
Derek Carr will lead the Saints back to playoffs. Dennis Allen seems to have another stout defense, but the difference this time is he has a proven, veteran quarterback like Carr leading the way. A 300-yard performance in Week 1 is a good sign that Carr is the missing piece that can end a Saints playoff drought that dates back to 2020.
17. Pittsburgh Steelers (0-1)
Previous Rank: 15
The Steelers finish with the NFL's worst offense. Forget the preseason optimism. The Steelers' offense looked downright bad in Week 1. Granted it was against the mighty 49ers defense, but the unit failed to get any momentum going while Pickett struggled massively with his accuracy.
18. New England Patriots (0-1)
Previous Rank: 19
Bill O'Brien has fixed the offense. The nightmare duo of Matt Patricia and Joe Judge running the Patriots' offense has dissipated quickly following a dream start for Mac Jones. The former first-round quarterback threw for over 300 yards and three touchdowns as New England battled hard against the reigning NFC champion Eagles.
19. Minnesota Vikings (0-1)
Previous Rank: 17
Major regression coming as good luck runs out. The Vikings were undefeated in one-score games in the regular season last year. They're already 0-1 in that department this season. Without another unprecedented year of good luck, Minnesota's roster may not have what it takes to win a wide-open NFC North.
20. Washington Commanders (1-0)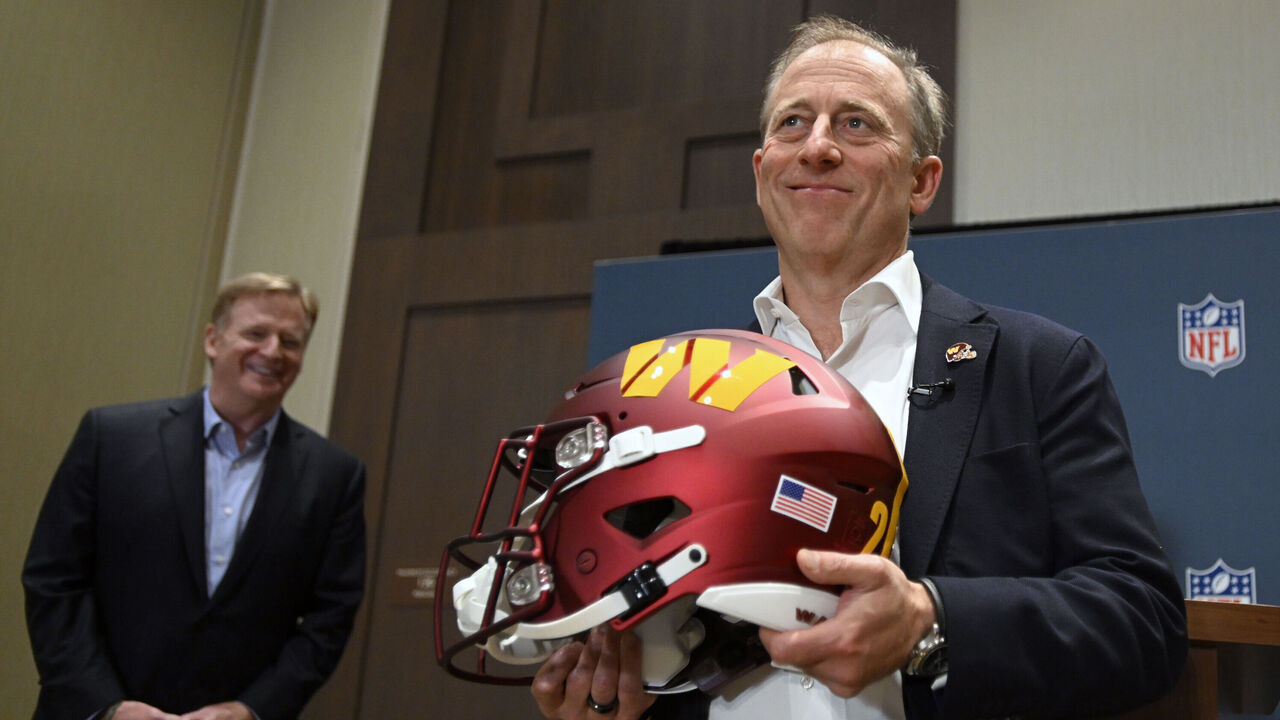 Previous Rank: 21
New ownership motivates the Commanders into a playoff team. Washington certainly left a lot on the table as the club squeaked by the lowly Cardinals. Still, the Commanders found a way to win, which isn't something they did often under the previous regime.
21. New York Giants (0-1)
Previous Rank: 16
Daniel Jones' contract was a mistake. It's early, sure, but this has to be a legitimate fear after the Giants got embarrassed by the Cowboys in the Sunday night opener. Quarterbacks getting paid $40 million per year don't get to make excuses about the supporting cast.
22. Los Angeles Rams (1-0)
Previous Rank: 29
Sean McVay is back. Last season was a rough one for the Rams, and nobody would have predicted a turnaround based on the roster alone. But the star head coach completely outclassing the Seahawks in Week 1 provides some hope that the offense might regain some of its previous magic.
23. Atlanta Falcons (1-0)
Previous Rank: 23
The Falcons don't trust Desmond Ridder. No one could blame them if this was indeed the case, as the second-year quarterback is still extremely short on experience. But you can only go so far in today's NFL if you downright refuse to throw the ball.
24. Las Vegas Raiders (1-0)
Previous Rank: 26
Jimmy Garoppolo is an upgrade at QB. Derek Carr may be the better player overall, but it only took one game for Jimmy G to look more comfortable in Josh McDaniels' system than his predecessor did all last year.
25. Tennessee Titans (0-1)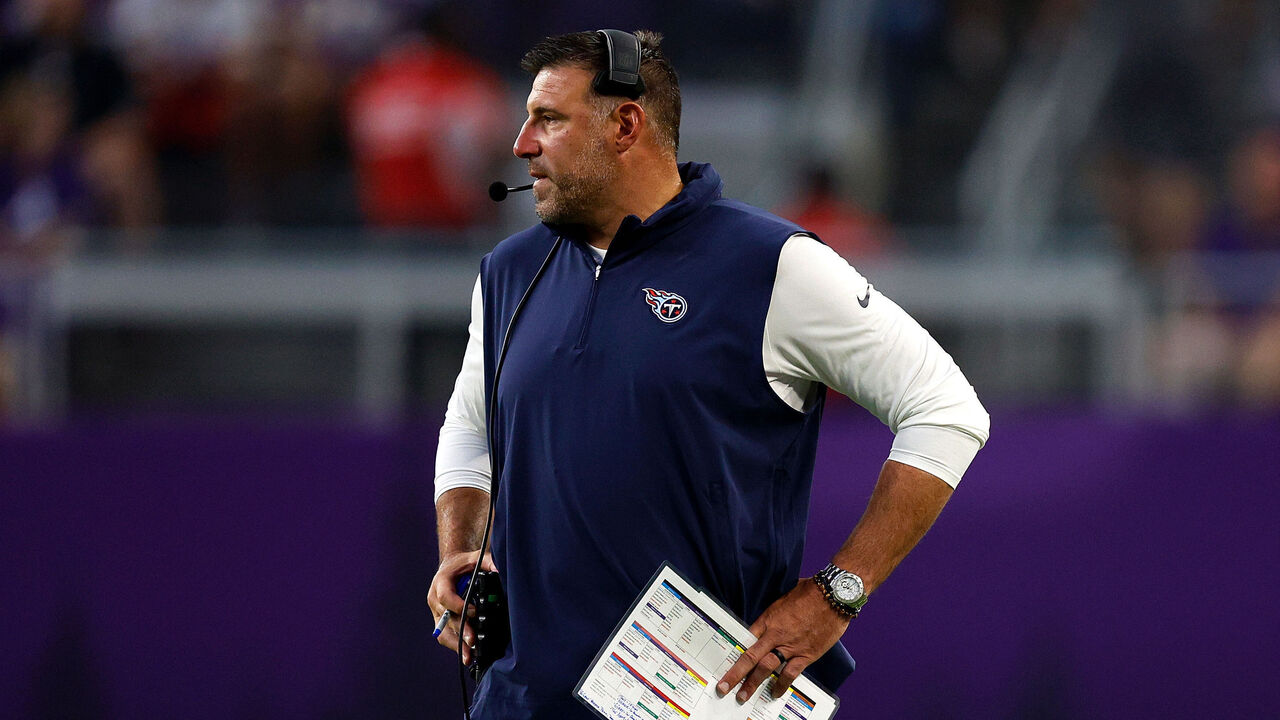 Previous Rank: 24
It's time to sit Ryan Tannehill. Will Levis and Malik Willis may not be completely ready, but are they really going to be worse than the 35-year-old was in Week 1? Tannehill's three interceptions were ultimately the difference in a 16-15 loss to the Saints.
26. Tampa Bay Buccaneers (1-0)
Previous Rank: 28
Don't count the Bucs out in the NFC South. It sounds crazy. It probably is crazy. But Sunday's win over the Vikings was a reminder that Tampa Bay still has plenty of playmakers on defense. The offense really wouldn't have to do much to help this team compete in the NFL's worst division.
27. Denver Broncos (0-1)
Previous Rank: 22
New coach, same Broncos. All that hype for the arrival of Sean Payton and Denver opens the season with its seventh consecutive loss to the Raiders. The Broncos need a whole lot more than incremental offensive improvements to be a competitive team.
28. Carolina Panthers (0-1)
Previous Rank: 25
The Panthers are setting Bryce Young up to fail. Putting together a strong supporting cast is easier said than done when you trade away your No. 1 receiver, along with a collection of top picks, for the right to draft your franchise quarterback. But surely they could have done better than this group of receivers.
29. Indianapolis Colts (0-1)
Previous Rank: 31
Anthony Richardson is rookie QB1. The Colts starter looked more comfortable than any other first-year passer in his NFL debut, and it's already easy to see how the offense is going to make use of his athletic abilities in the early stages of his development.
30. Houston Texans (0-1)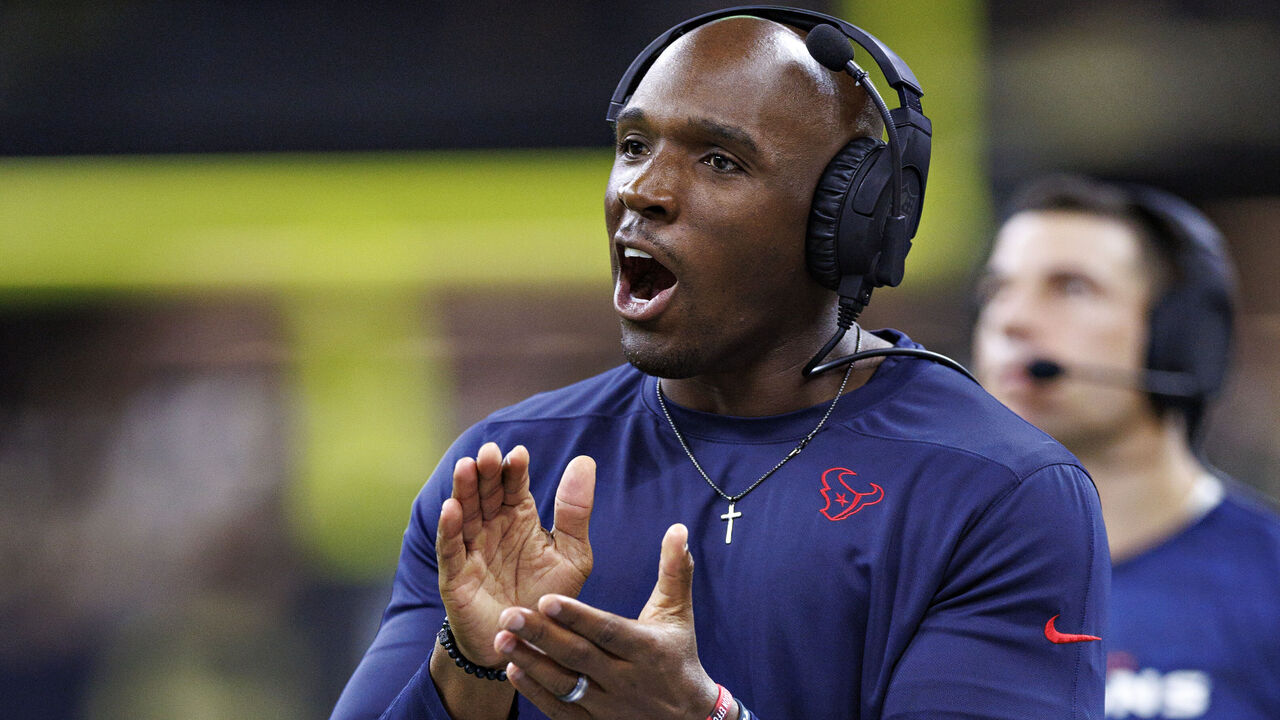 Previous Rank: 30
The Texans are going to win seven games. DeMeco Ryans' defense gave Lamar Jackson and the Ravens' offense some real trouble in the opener, despite what the box score says. This team isn't going to be a pushover any longer.
31. Chicago Bears (0-1)
Previous Rank: 27
Justin Fields might not have it. This was supposed to be the year the former first-round pick finally took a step forward as a passer, complementing the dynamic athletic ability we saw throughout his sophomore campaign. Looking like the exact same quarterback in a loss to the Packers is a major concern.
32. Arizona Cardinals (0-1)
Previous Rank: 32
Week 1 will be as good as it gets for Arizona. The Cardinals nearly pulled off an upset over the Commanders on Sunday, but we're not about to conclude that this team is being underestimated. The roster remains the worst in the NFL, and it's not even close.