Schultz: What's next for Dalvin Cook and the Vikings?
All signs point to running back Dalvin Cook's time in Minnesota ending soon. Below, theScore's NFL insider Jordan Schultz breaks down the Vikings' befuddling backfield situation.
Is Dalvin Cook still good?
No ... he's great. Cook has been a Pro Bowler each of the past four seasons, cementing himself as one of the NFL's most versatile, skilled, and productive running backs. In fact, Cook's the league's only player to eclipse 1,100 yards rushing during each of those four seasons, and he also totaled 1,300-plus scrimmage yards each year. Cook will be 28 next season and is coming off a shoulder surgery - his first - to eliminate ongoing labrum issues, but he remains a top-flight weapon in any offense.
So why would the Vikings move on?
It comes down to money, position, and need. The fact is, $10.4 million is a hefty base salary for a running back in today's game; it slots third highest in the NFL, behind only Christian McCaffrey and Alvin Kamara, per Over The Cap. It's particularly expensive when there's a cheaper option already on the roster: fifth-year man Alexander Mattison just signed a two-year, $7-million extension. With little tread on his tires, Mattison - who turns 25 this month - is a talented guy himself; he's averaged 4.1 yards per carry since entering the league. He has the chops to assume the lead role after backing up Cook for the duration of his young career.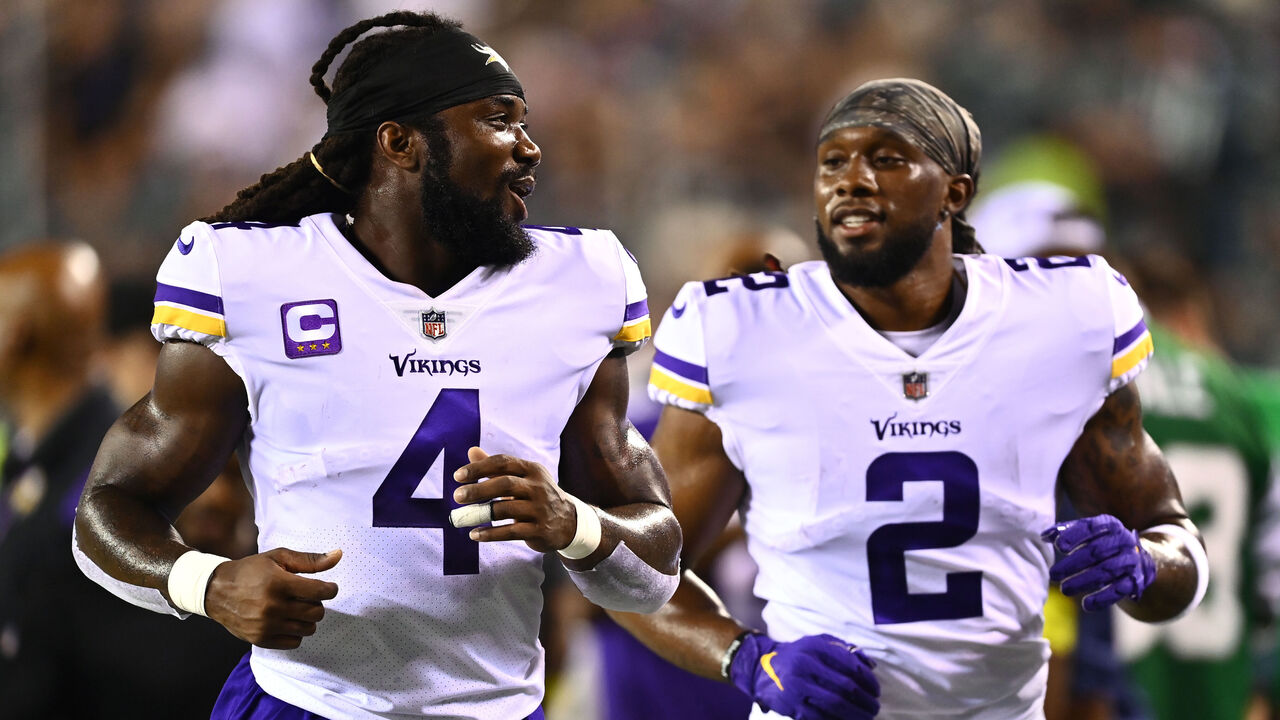 There's also rookie DeWayne McBride, who several scouts told me should've gone earlier than his seventh-round selection. McBride has real juice - both running and catching the football - and was simply dominant at UAB (1,713 yards rushing with a 7.3 YPC average, along with 21 total touchdowns).
Should the Vikings find a trade partner for Cook, they'll save $11 million in cap space. Cutting him outright will save $9 million. General manager Kwesi Adofo-Mensah still has to pay All-World wide receiver Justin Jefferson, which will certainly be the largest contract ever at the position. Adofo-Mensah - a Princeton grad with a significant background in research and development and scouting - is an analytically driven executive. Paying a running back top dollar isn't in the cards. Additionally, head coach Kevin O'Connell came from the Rams, who won a Super Bowl the year after cutting former Offensive Player of the Year Todd Gurley.
What do NFL scouts say about Mattison?
Here's what one told me: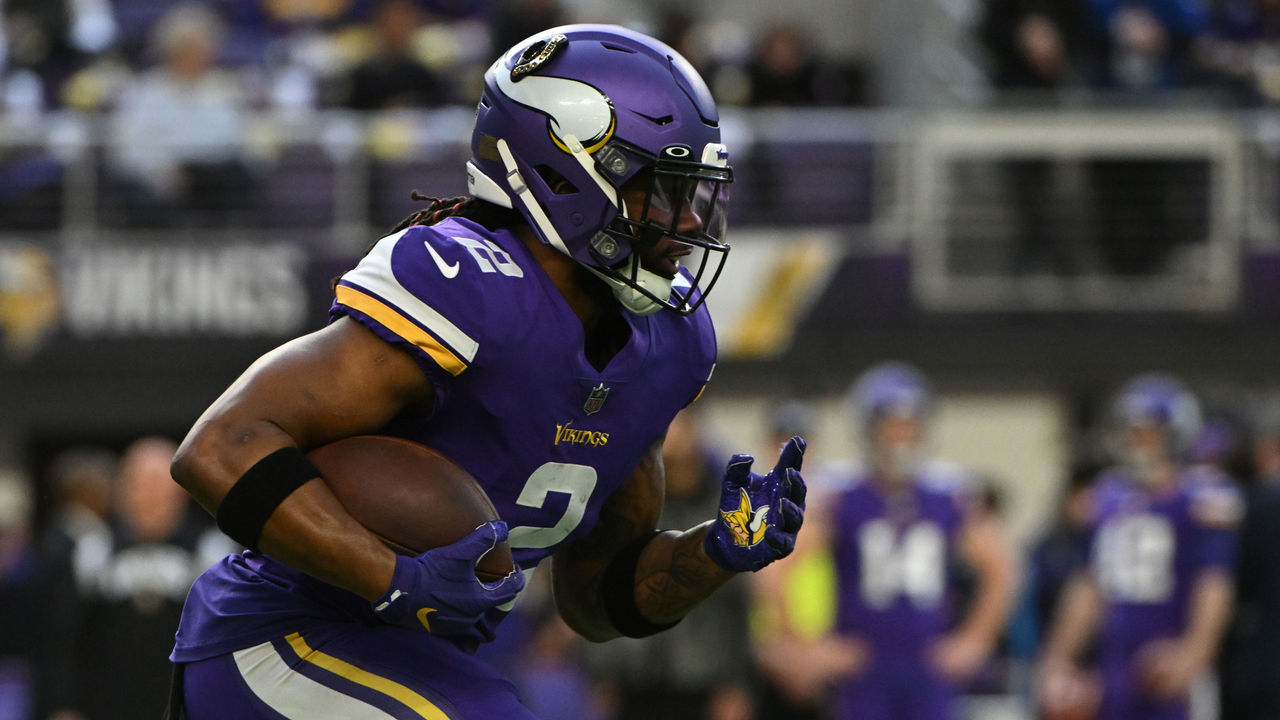 He can do lots of things for you. He can catch the football. He's a patient runner, but he's shown toughness working in between the tackles when you need a couple yards. He's got some wiggle for a bigger guy. It'd be interesting to see him in a lead role, and I think he could do it, but the offense would look different without Cook. He's been really good for them. ... How would (Cook's) absence affect (Kirk) Cousins? Would it impact Jefferson or their play-action game? I'd say yes, it would.
Is there a market for Cook's services?
Absolutely, but at what price? Packers Pro Bowl running back Aaron Jones (also 28) took a pay cut, which is why he's still in Green Bay. Cook, so far, hasn't shown any interest in doing so, and understandably so - he's a great player in the prime of his career.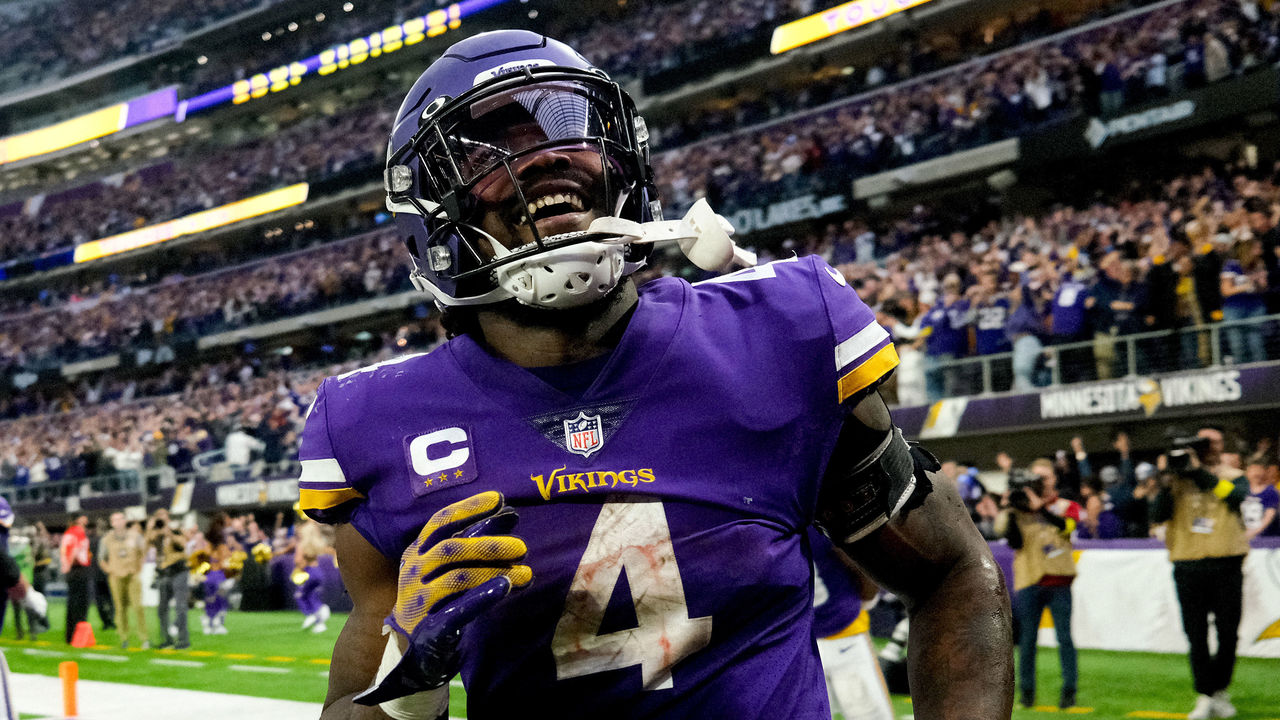 In theory, Buffalo would love to have his services. He could reunite with his younger brother James and be a cheat code for Josh Allen in the backfield. But not at $10.4 million, and not after the club paid Leonard Floyd. General manager Brandon Beane would have to move a ton of money around, which is unlikely at this point. Miami has been heavily rumored, too, although it has a slew of runners. That includes rookie third-round draft choice Devon Achane, a "lightning-in-a-bottle type of talent" (he clocked a 4.32-second 40 but told me he was even faster) at a fraction of the price.
What's the most likely way this plays out?
I believe the Vikings will ultimately release Cook, giving him the freedom to sign wherever he wants, possibly the Dolphins for a homecoming (he's from there and starred at Florida State). Cook's addition would be an instant boon for Mike McDaniel, who does as good a job as any coach window-dressing and moving chess pieces around to deceive opposing defenses.
Quarterback Tua Tagovailoa took a significant step last year with first-team All-Pro Tyreek Hill (119-1,710-7) and Jaylen Waddle (75-1,356-8, whose 510 yards after the catch were fifth among all receivers). "There's no one way to defend them," an AFC North scout recently told me when I wrote a story on the AFC East's strengths. Dating back to his days at Alabama, Tua's always had a deft touch throwing to running backs, while Cook has always been a major threat catching the football (he averaged 42 catches the previous five seasons). It feels like an ideal match.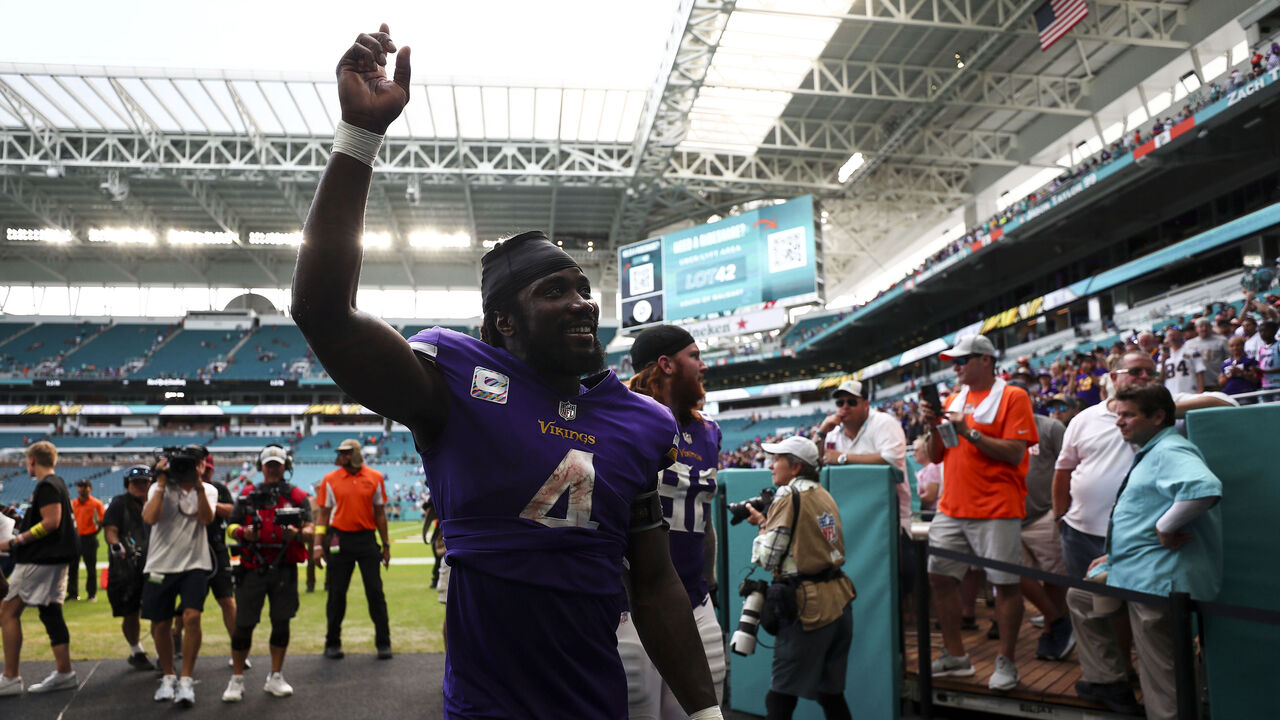 Miami's offensive line is more than adequate, as long as four-time Pro Bowl left tackle Terron Armstead remains healthy - Cook would have room to operate and deal with light boxes, thanks to the Tua-Hill-Waddle trio. The Dolphins, armed with what should be an elite defense - remember, they traded for Jalen Ramsey - have an opportunity to not only make the playoffs but win their first playoff game since 2001. Cook would undoubtedly be an integral component to the offense, one this franchise hasn't had at running back since the 2000s with Ricky Williams and Ronnie Brown.
Jordan Schultz is theScore's NFL insider. Follow him on Twitter, Instagram, and TikTok