NFL Power Rankings - Week 16: Jaguars soaring, Colts to the basement
The NFL Power Rankings are selected by a panel of theScore's football editors.
1. Philadelphia Eagles (13-1)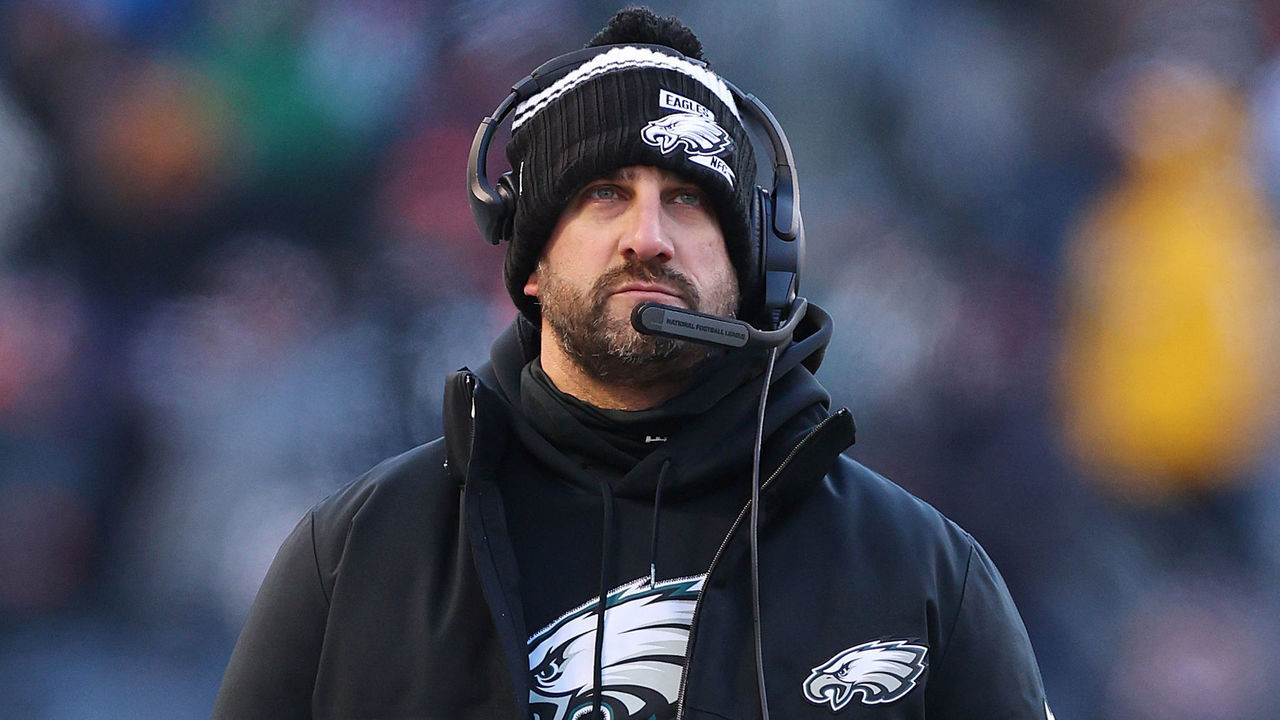 Previous Rank: 1
With Jalen Hurts potentially missing a game or two, Philly's grip on the NFC's No. 1 seed feels slightly less secure.
2. Cincinnati Bengals (10-4)
Previous Rank: 3
Cincinnati's weapons all appear to be healthy, which means the Bengals are a threat to score 40 every week.
3. San Francisco 49ers (10-4)
Previous Rank: 5
Christian McCaffrey continues to be one of the league's most dynamic weapons for the 49ers.
4. Kansas City Chiefs (11-3)
Previous Rank: 4
Going to overtime against the Texans wasn't a great look, but Mahomes and Co. found a way to pick up their seventh consecutive AFC West title with the win.
5. Buffalo Bills (11-3)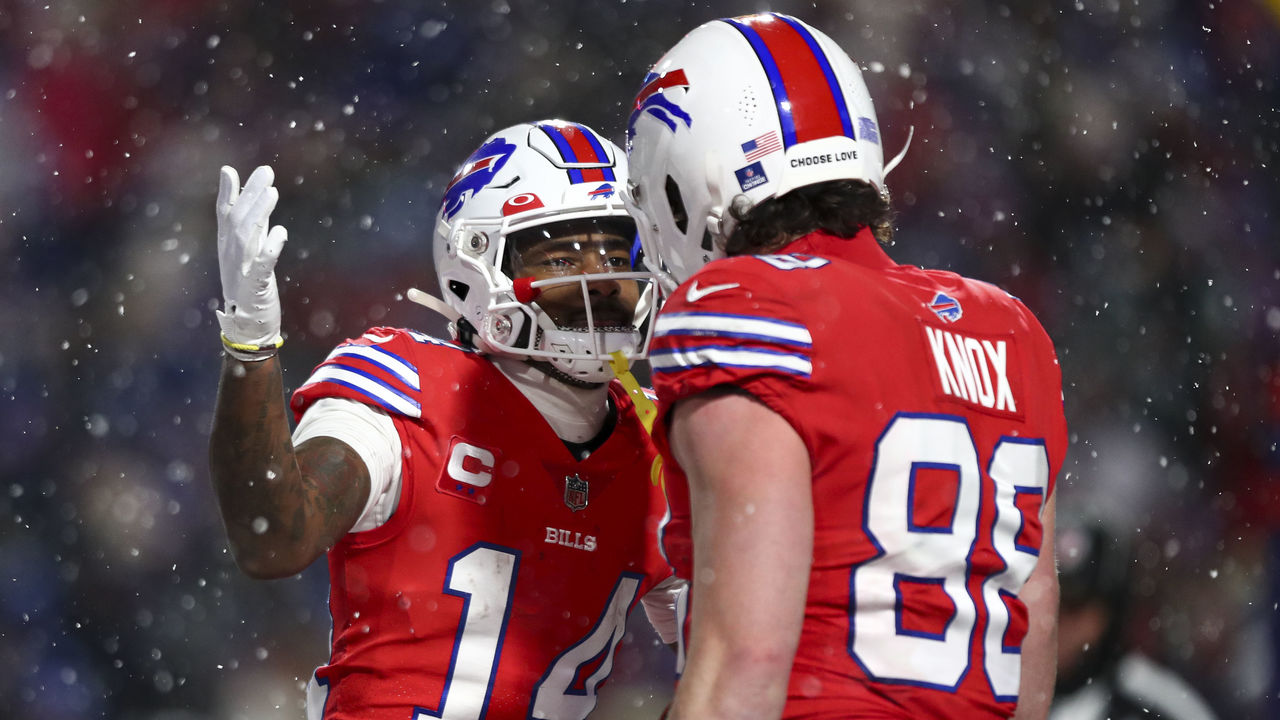 Previous Rank: 6
Dawson Knox appears to be emerging as a bigger part of Buffalo's game plan, which should help open up opportunities for everyone.
6. Dallas Cowboys (10-4)
Previous Rank: 2
The good news for Cowboys fans is that Dallas has scored 27 or more points in seven straight contests. The bad news is that the defense has allowed more than 27 in three of those matchups.
7. Detroit Lions (7-7)
Previous Rank: 8
The Lions enter Week 16 with a 13-game takeaway streak. Getting extra possessions for their explosive offense will keep them in the wild-card hunt.
8. Miami Dolphins (8-6)
Previous Rank: 7
Miami will host the Packers on Christmas Day before division games against the Patriots and Jets to finish the season.
9. Minnesota Vikings (11-3)
Previous Rank: 9
The NFC North belongs to the Vikings after they completed the largest comeback in NFL history.
10. Los Angeles Chargers (8-6)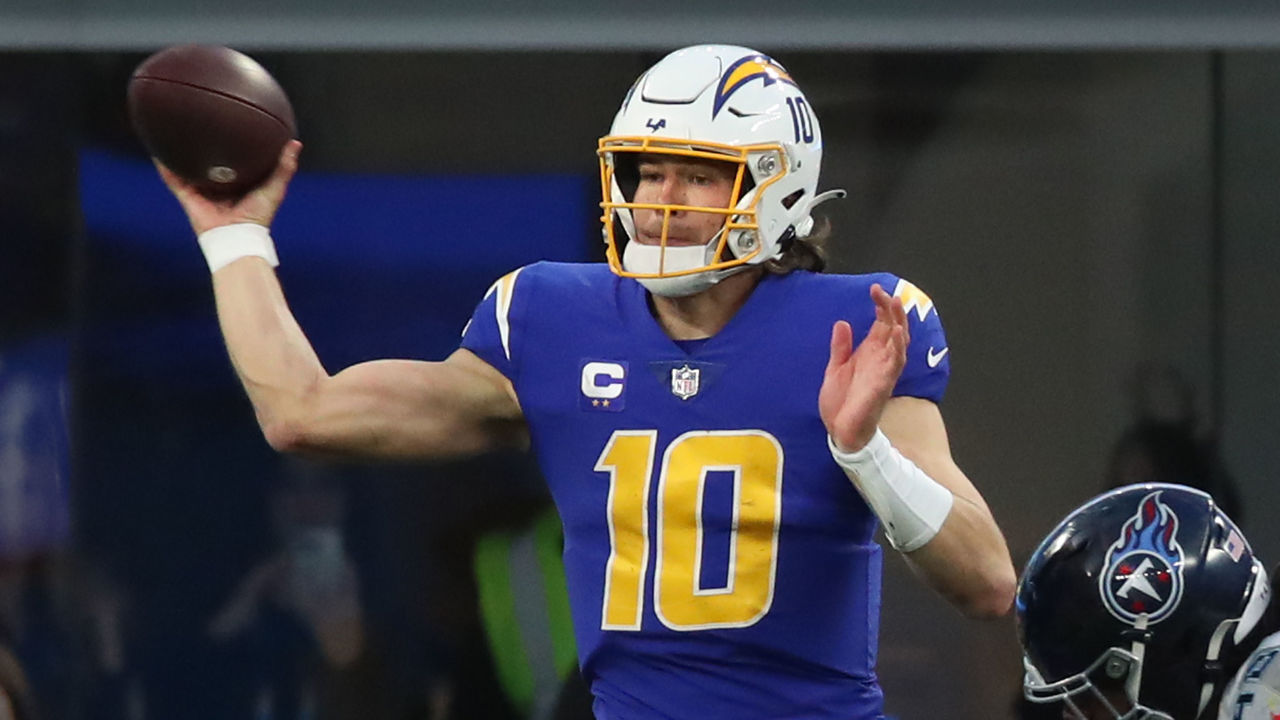 Previous Rank: 12
Justin Herbert and the Bolts have picked up back-to-back wins and have one of the league's easiest remaining schedules.
11. Jacksonville Jaguars (6-8)
Previous Rank: 17
Could the Jaguars sneak into the playoffs? They're just a game behind the Titans, who they host in Week 18.
12. Baltimore Ravens (9-5)
Previous Rank: 10
Lamar Jackson can't get healthy fast enough. The offense has struggled to put up points with Tyler Huntley under center.
13. New York Jets (7-7)
Previous Rank: 13
An injury to Mike White has at least temporarily forced Zach Wilson back into the starting role. The Jets will need him to make some major improvements to keep their playoff hopes alive.
14. New York Giants (8-5-1)
Previous Rank: 18
A huge win over the Commanders puts the Giants in the driver's seat for one of the NFC's final wild-card spots. This team continues to find a way.
15. Washington Commanders (7-6-1)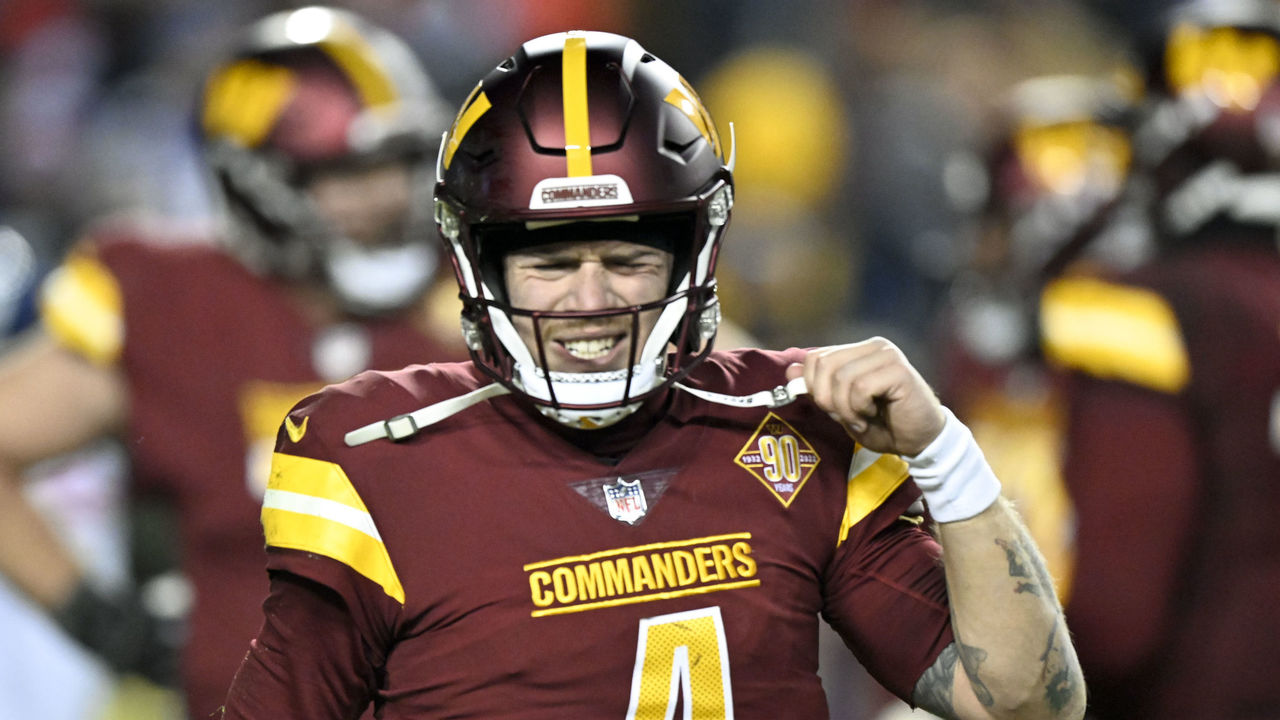 Previous Rank: 11
Falling to the Giants was a major setback for the Commanders. Their remaining schedule might make it difficult for them to hold onto a playoff spot.
16. Tennessee Titans (7-7)
Previous Rank: 14
That's four straight losses for the Titans, which has opened the door for the Jaguars in the AFC South. The division could all come down to a winner-take-all game in Week 18.
17. Seattle Seahawks (7-7)
Previous Rank: 15
The Seahawks sure have cooled off in a hurry. Losing four of their last five games, with the Chiefs up next, suddenly makes the playoffs seem like a long shot.
18. Green Bay Packers (6-8)
Previous Rank: 19
Can the Packers run the table and sneak into the playoffs? With the offense having figured things out of late, it'll likely be up to the defense. One way or the other, a matchup against the Dolphins on Christmas Day should tell us everything we need to know.
19. Pittsburgh Steelers (6-8)
Previous Rank: 22
The Steelers have quietly been playing solid football over the last month. With the Raiders, Ravens, and Browns remaining, could Mike Tomlin's non-losing-season streak continue?
20. New England Patriots (7-7)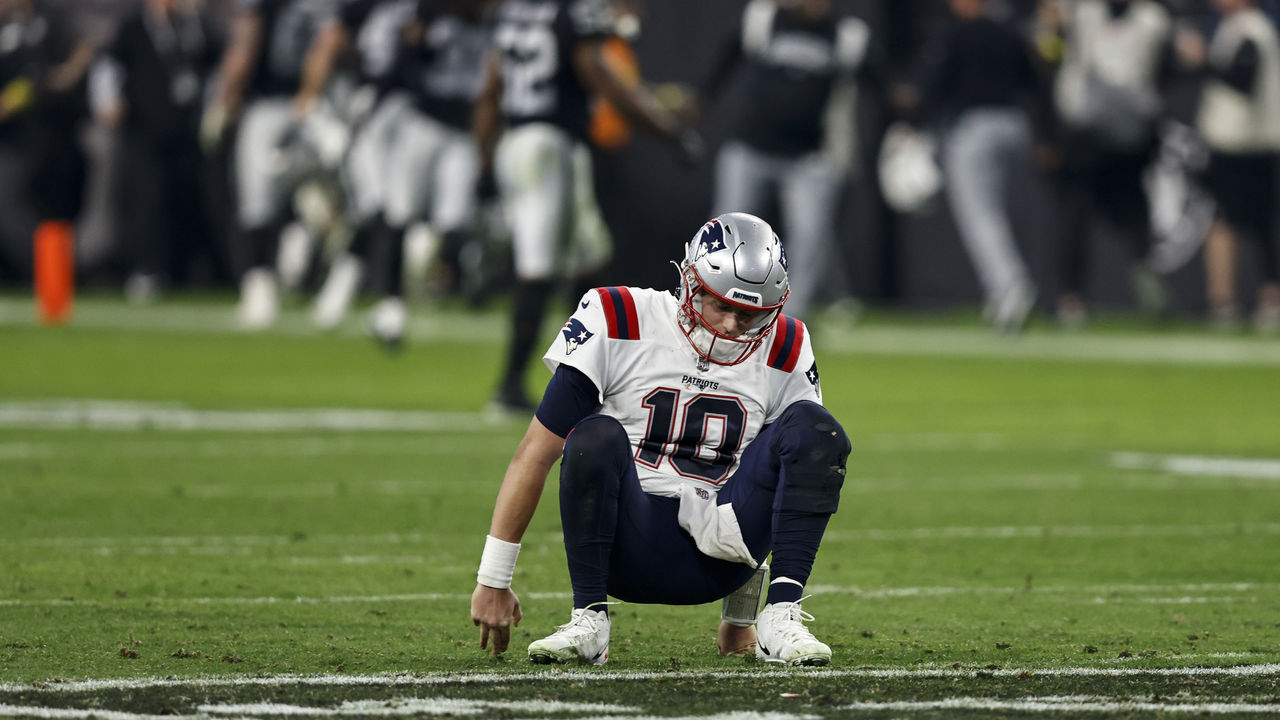 Previous Rank: 16
Losing to the Raiders the way they did, on one of the most ridiculous final plays you'll ever see, is a stunning example of just how different this team is in the post-Brady era.
21. Cleveland Browns (6-8)
Previous Rank: 26
The run game and some solid defensive play have carried the Browns to three wins in their last four games. This could be a complete team if the passing attack can get it together.
22. Las Vegas Raiders (6-8)
Previous Rank: 25
After losing a number of games they should've won, a wild finish against the Patriots handed the Raiders a win when they probably deserved to lose. The roller-coaster ride continues.
23. Tampa Bay Buccaneers (6-8)
Previous Rank: 20
We can add another embarrassing loss for the 2022 Bucs, who blew a 17-point lead to the Bengals at home. Luckily for Tampa Bay, this year's NFC South might be the worst division in NFL history.
24. Carolina Panthers (5-9)
Previous Rank: 21
The loss to Pittsburgh snapped Carolina's two-game win streak, but it doesn't change the fact that the Panthers will clinch the NFC South if they win their final three games.
25. New Orleans Saints (5-9)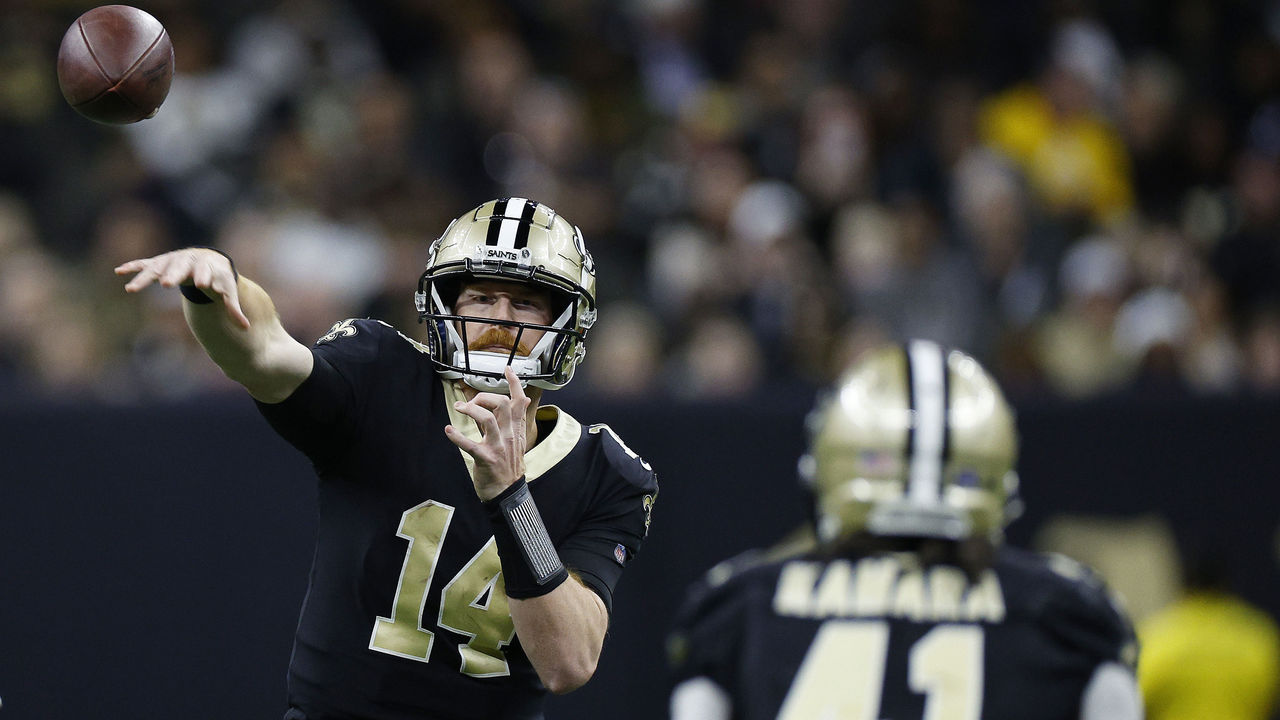 Previous Rank: 30
It wasn't pretty, but the Saints had a perfect week. They swept their season series against the Falcons and saw the Bucs and Panthers lose. The NFC South title is within striking distance for New Orleans.
26. Atlanta Falcons (5-9)
Previous Rank: 23
Not even Atlanta's 231 rushing yards were enough to overcome quarterback Desmond Ridder's rough debut performance. With their ninth loss, the Falcons have now posted five consecutive losing seasons.
27. Los Angeles Rams (4-10)
Previous Rank: 27
After a thrilling win in his Rams debut, Baker Mayfield came back down to earth on Monday Night Football. He passed for 111 yards and one touchdown against one interception as L.A. was limited to 12 points.
28. Denver Broncos (4-10)
Previous Rank: 31
The Broncos scored 24 points in Brett Rypien's first start this season, which is more than Denver has scored in any game with Russell Wilson under center. The team put up 28 points last week, but only 21 were with Wilson at quarterback.
29. Arizona Cardinals (4-10)
Previous Rank: 24
It's been a disastrous season for the Cardinals, who were officially eliminated from playoff contention with Sunday's loss.
30. Chicago Bears (3-11)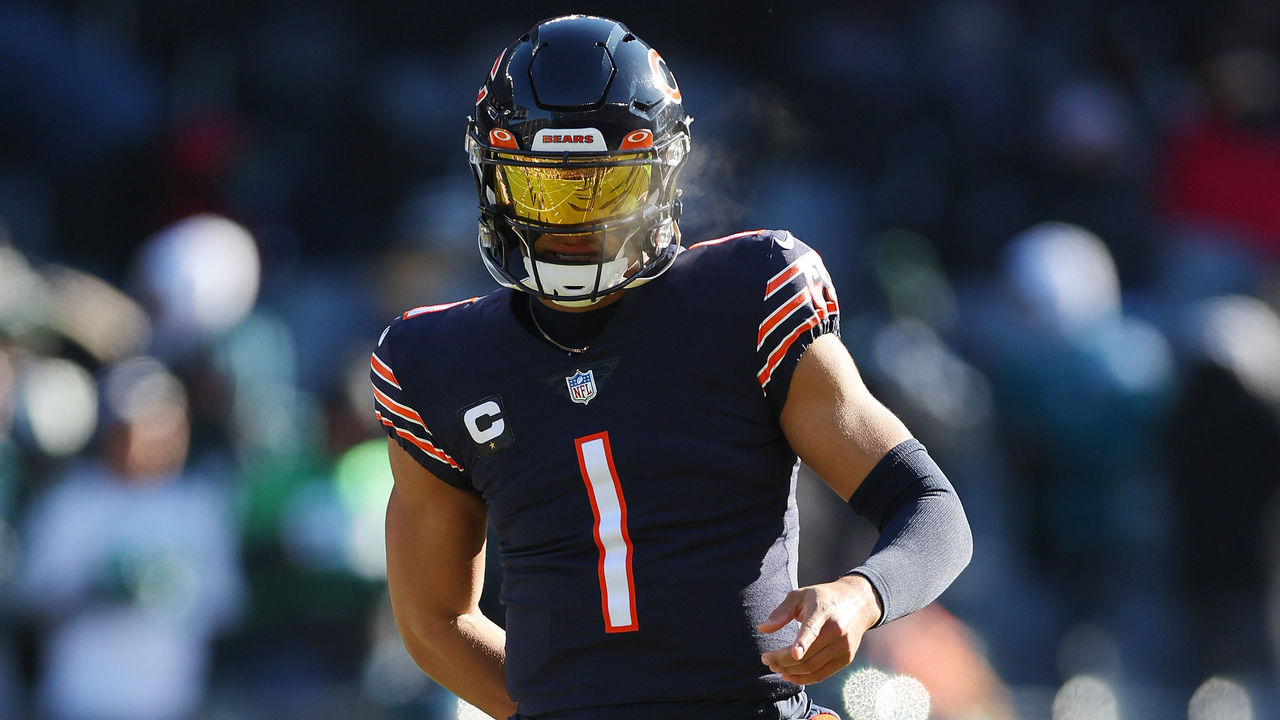 Previous Rank: 28
There aren't many exciting reasons to watch the Bears in 2022 other than Justin Fields' ability to make plays with his legs. At least Chicago's defense gave Philadelphia's high-scoring offense a hard time.
31. Houston Texans (1-12-1)
Previous Rank: 32
Good news: The Texans had fourth-quarter leads against Dallas and Kansas City in their last two games. The bad: They remain the league's only one-win team.
32. Indianapolis Colts (4-9-1)
Previous Rank: 29
After suffering a 54-19 defeat to the Cowboys two weeks ago, the Colts blew a record 33-point lead to the Vikings on Sunday. To make things even worse, star running back Jonathan Taylor is expected to miss the remainder of the campaign with an ankle injury.
Comments
✕
NFL Power Rankings - Week 16: Jaguars soaring, Colts to the basement
  Got something to say? Leave a comment below!