Seahawks' Walker proving why he was 2nd running back drafted
Pasadena Star-News / MediaNews Group / Getty Images
Kenneth Walker III is the real deal in the Seahawks backfield.
When I spoke with teammate DK Metcalf about him before the season, he described the rookie running back as "special." It turns out he was right. Walker, a second-rounder yet the second running back taken behind only the Jets' Breece Hall, has been downright dominant.
"I can't believe we didn't draft that dude," one NFL assistant general manager told me after Walker torched the Chargers for 168 rushing yards and two touchdowns Sunday. "We thought about him in the first round, and then decided to take him with our next pick. (Seahawks GM John Schneider) got one of the best players in the draft."
"Wish we had him," a Pro Bowl defensive player told me. "He's so freaking fast."
Fast is an understatement. Walker clocked 22.09 mph on his 74-yard touchdown run Sunday, the fastest time by a ball carrier this season, according to NFL Next Gen Stats.
"Freak," the assistant GM added. "He's got everything in his bag. He's short, but he's not small. He's strong as shit."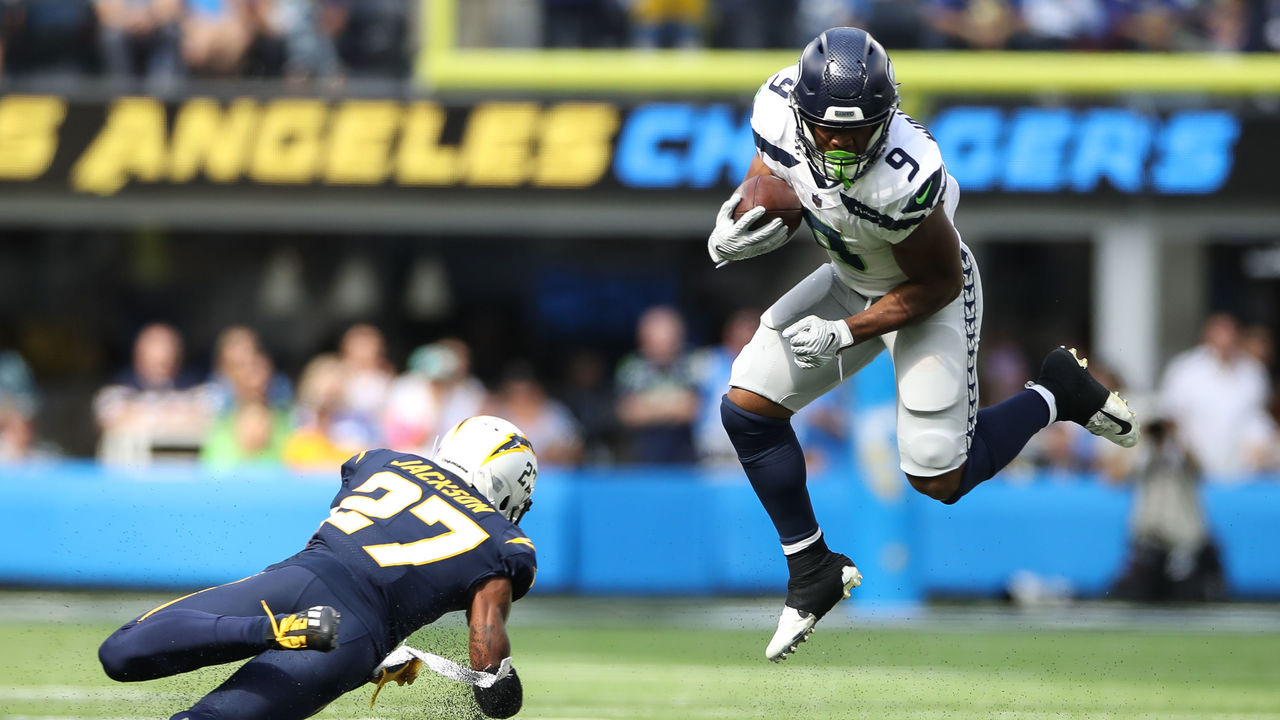 Walker's story is rather interesting and unconventional. A former two-star recruit out of the talent-rich state of Tennessee, he was lightly recruited before choosing Wake Forest. After splitting carries for the better part of two years, he transferred to Michigan State, where in just one season he earned unanimous All-American honors, the prestigious Doak Walker Award as the nation's top running back, and the Walter Camp Award as the top player as selected by FBS coaches.
Walker, 22, also became the first Big Ten running back to record 250-plus rushing yards and four touchdowns in a game since former Wisconsin star Melvin Gordon in 2014. The Spartans have a nice list of big-time running backs who've come through East Lansing: Lorenzo White, T.J. Duckett, and four-time All-Pro Le'Veon Bell. While their yardage totals were similar, Walker's 18 rushing touchdowns last season eclipsed all of them, including Bell and his best single-season total of 13.
"I'm not gonna say he's better than Bell because there was a five-year stretch when Le'Veon was the best in the league," an NFL scout told me. "But I'm not gonna say he won't get there, either. He's faster than Le'Veon, more explosive. Le'Veon was a very talented runner who really saw the field. His reads were what separated him. That takes time, but in terms of raw tools, Walker's right there with him."
Since starter Rashaad Penny was lost to a season-ending knee injury Oct. 9, Walker has rushed for 353 yards and four touchdowns in three games for the first-place 4-3 Seahawks.
"It's kind of hard to describe how good he's been because I didn't realize he was already at this level," the scout said.
Short yardage
◾️ With Sam Ehlinger taking over from Matt Ryan as the Colts' quarterback, it's important to remember that Ehlinger is the opposite of Ryan. Ehlinger is a powerful athlete who's more than capable of using his legs - both to extend plays and as designed runs. The 6-foot-2, 210-pounder concluded his career at Texas as one of two Power Five conference quarterbacks with more than 11,000 career passing yards and 1,500 career rushing yards. Another Longhorns passer, Colt McCoy, was the other.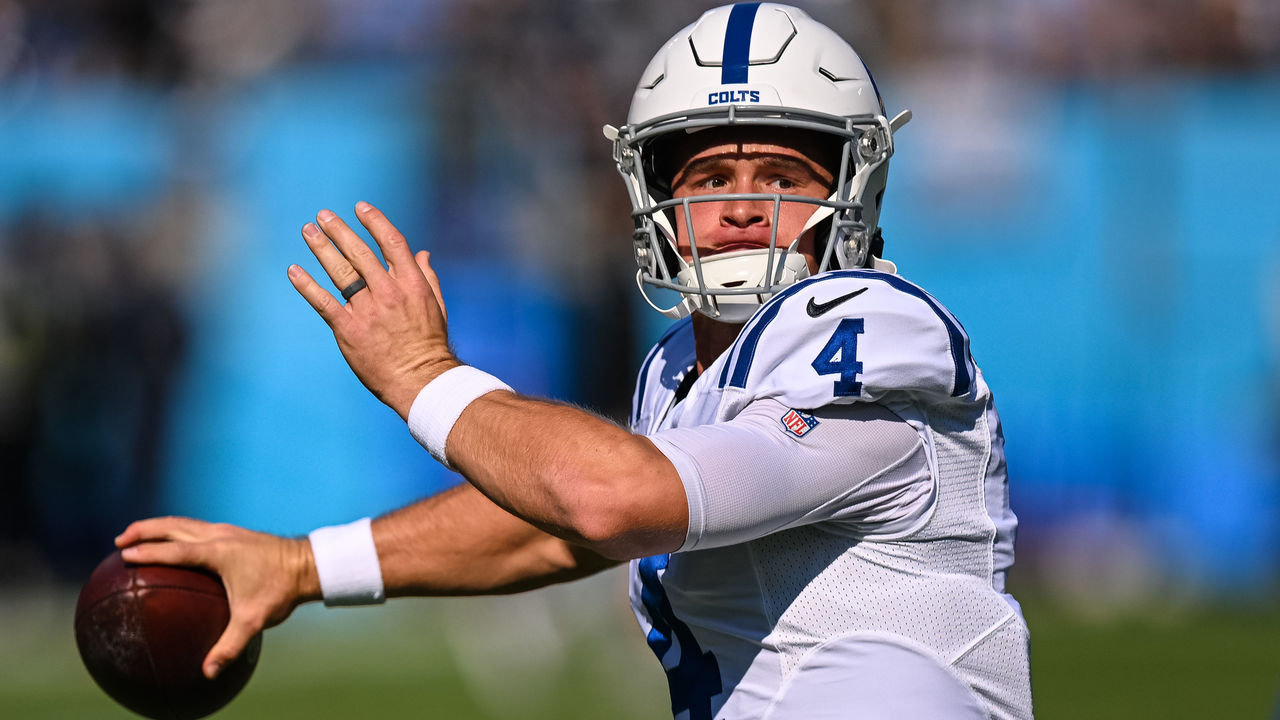 Everything I've been told dating back to last season was that Ehlinger impressed his teammates with his legs and arm, as well as his relentless preparation. He's a weight-room warrior beloved by everyone. Just as important, head coach Frank Reich and the coaching staff trust him. That says a lot for a 24-year-old who's never taken a regular-season snap.
It's also hard to imagine him being worse than Ryan, who leads the league with 20 turnovers (11 fumbles, nine interceptions). Ryan's inability to escape even a modicum of pressure has led to him being sacked an NFL-high 24 times (tied with Cincinnati's Joe Burrow). He's ranked dead last in intended air yards per attempt (5.8) among the 35 qualified quarterbacks this season. His completed air yards average is 5.2, which ranks 25th.
◾️ After a sluggish start to the season because of a nagging groin injury, 49ers tight end George Kittle appears to be fully back to his All-Pro self. In his last two games, he had eight catches for 83 yards against the Falcons and six catches for 98 yards and a touchdown against the Chiefs.
We can talk all we want about the addition of Christian McCaffrey, but this offense is infinitely better when Kittle is in peak form. He looked faster to me last weekend: more willing to cut laterally, more comfortable making the types of plays we're accustomed to seeing. His presence will only open up things more for McCaffrey, Deebo Samuel, Brandon Aiyuk, and Jimmy Garoppolo.
◾️ Speaking of McCaffrey, the Panthers have an interesting 1-2 backfield punch in the wake of his trade. Second-year man Chuba Hubbard started Sunday against the Buccaneers and was very effective with nine carries for 63 yards and a touchdown. But so was D'Onta Foreman, who ran for 118 yards on 15 carries and added another 27 yards on two receptions.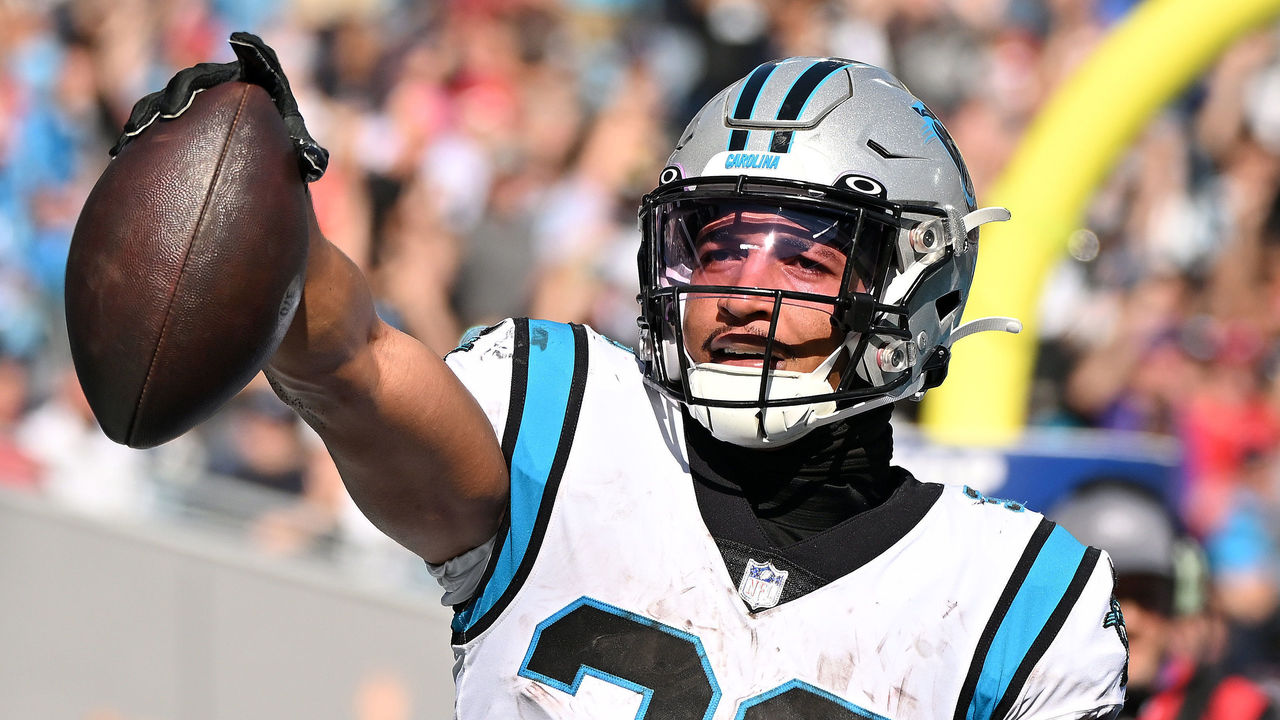 While you're never going to replace someone like McCaffrey, it was apparent why Hubbard was so highly regarded coming out of Oklahoma State. The 2021 Big 12 Offensive Player of the Year and unanimous All-American showed off his burst and vision while mixing in some power as well.
We got to know Foreman when he filled in admirably for Derrick Henry last season with Tennessee. Foreman - who's built like a pickup truck and is still just 26 - looked like a bona fide starting running back. He's powerful but also quick, and the type of one-cut runner - like Henry - who has success in this league.
◾️ Don't underestimate the fact Justin Fields went into Foxborough and laid it on Bill Belichick and the Patriots on Monday night. Fields didn't have gaudy passing numbers (13-for-21, 179 yards with a touchdown and an interception), but he also had 82 yards on the ground and a rushing score. It was the type of performance we'd been waiting for.
He made a couple of tremendous plays, escaping heavy pressure and making off-platform throws. The sideline laser to Cole Kmet was awesome, but I was even more impressed by the sidearm delivery to Khalil Herbert while he was simultaneously getting crunched by two defenders. Fields pumped to get one defender in the air, providing him the smallest of windows to deliver the screen to Herbert, who did the rest on the 25-yard touchdown.
It was nice to finally see Bears offensive coordinator Luke Getsy dial up some designed runs for Fields, who's fast, powerful, and legitimately scary in the open field. You saw Fields' confidence grow as the game progressed. Sometimes getting hit or lowering your shoulder frees up the entire game. When I spoke to a scout before the game, he mentioned "allowing Justin to be Justin." I think we finally saw that during Chicago's convincing 33-14 win.
◾️ I hope you've been paying attention to Alabama's Bryce Young and Ohio State's C.J. Stroud. Both quarterbacks have been as advertised this season - as Heisman candidates jostling for the top spot in next spring's NFL draft.
"I go back and forth on who I like more," one NFL scout told me. "Young is such a natural when it comes to throwing the football. He's slight, but his arm is more than enough, and he's really smart. Like, next-level smart. Never panics, either. He's just so smooth.
"Stroud is more physically imposing. I know he's had great receivers there, but I'd argue he's made those guys better, just like they've helped him. Really strong arm, really good athlete. … Both of them are proven winners at the highest levels of college football."
Jordan Schultz is theScore's NFL insider and senior NBA reporter. Follow him on Twitter, Instagram, and TikTok.
Comments
✕
Seahawks' Walker proving why he was 2nd running back drafted
  Got something to say? Leave a comment below!