NFL Power Rankings - Week 5
The NFL Power Rankings are selected by a panel of theScore's football editors.
1. Philadelphia Eagles (4-0)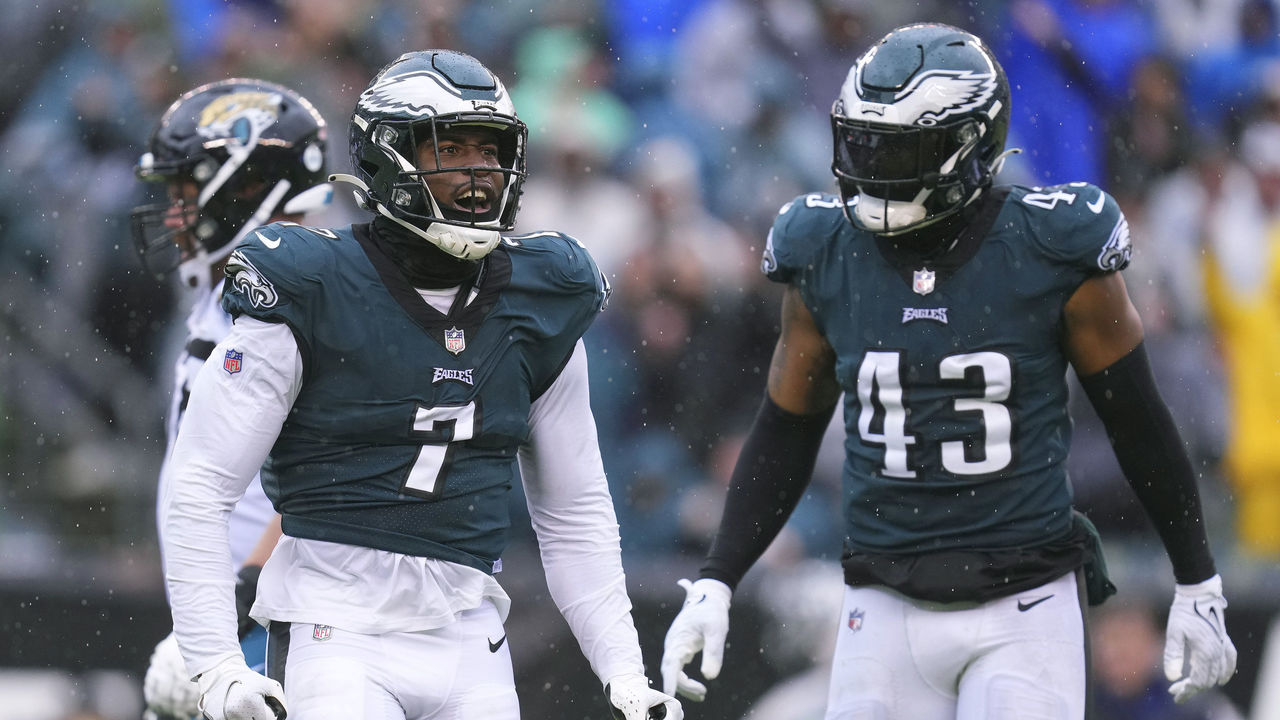 Previous Rank: 1
Under heavy rain and wind in Week 4, Philly once again proved it can win games on both sides of the ball. The Eagles rushed for 210 yards versus the Jaguars' top-ranked run defense and also forced five Trevor Lawrence turnovers.
2. Kansas City Chiefs (3-1)
Previous Rank: 4
Taking it to the Bucs in a prime-time rematch of Super Bowl LV is enough for us to give the Chiefs a pass for their Week 3 loss to the Colts. When this team is at its best, there may not be anyone else who can keep up.
3. Buffalo Bills (3-1)
Previous Rank: 3
The Bills' offense isn't firing on all cylinders right now, but we have no doubt it's a matter of time. The fact the defense has been so good despite injury issues in the secondary bodes well looking ahead to the playoffs.
4. Green Bay Packers (3-1)
Previous Rank: 5
It wasn't pretty, but Aaron Rodgers and the Packers did just enough to beat a New England team with a third-string quarterback under center. Green Bay has now won back-to-back games against teams that made the playoffs last year despite its offense not being nearly as productive as last season.
5. Miami Dolphins (3-1)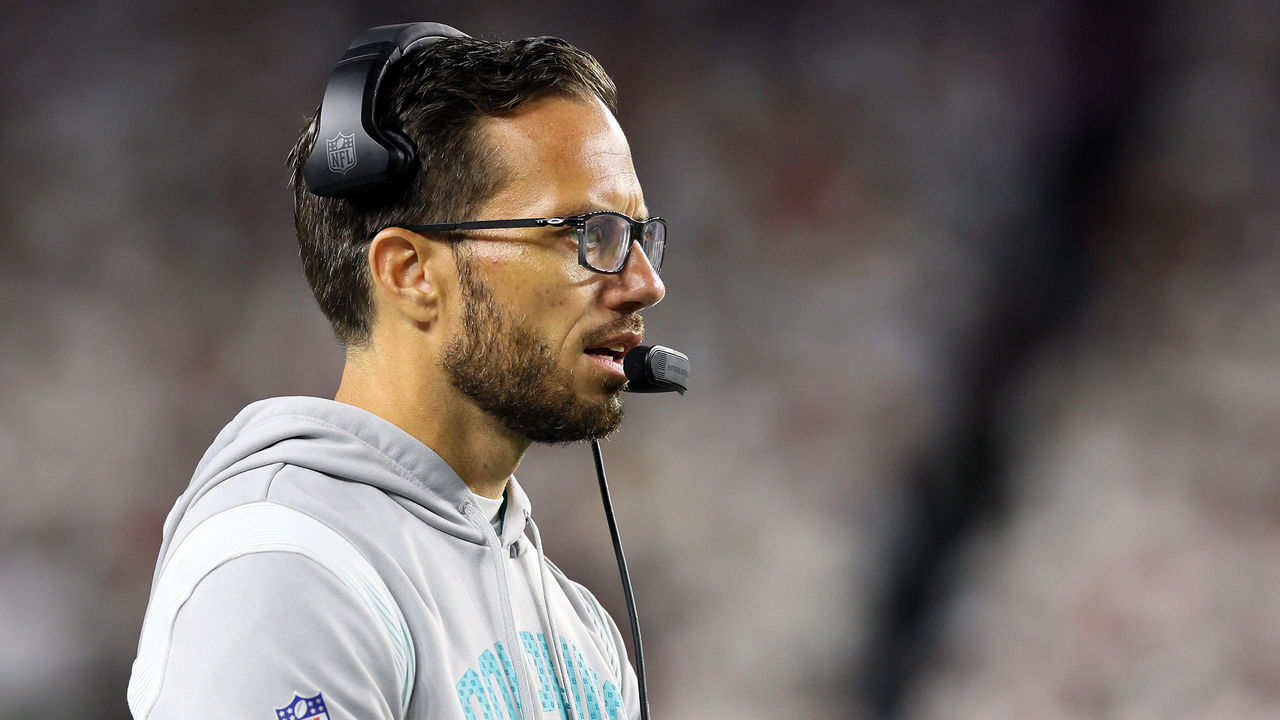 Previous Rank: 2
The Dolphins remain one of the NFL's most interesting teams when healthy, but Tua Tagovailoa's absence will likely have a major impact on the offense. And with no clear timeline for his return, it's tough to know what to expect from Miami.
6. Tampa Bay Buccaneers (2-2)
Previous Rank: 6
Let's not hit the panic button in Tampa Bay based on Sunday's defeat to the Chiefs. Granted, it was an ugly loss for the Bucs, who couldn't move the ball on the ground and had no answers on defense. But Tom Brady and Todd Bowles, whose defensive unit had allowed only 25 points combined entering Week 4, still have time to figure things out.
7. Dallas Cowboys (3-1)
Previous Rank: 12
Dallas didn't turn the ball over on offense for the second consecutive game, its defense has arguably been the best in the NFL, and the Cowboys have now won three straight. Dak Prescott potentially returning from injury next week would be clutch with games against the Rams and Eagles coming up.
8. San Francisco 49ers (2-2)
Previous Rank: 15
The 49ers had the perfect answer to last week's ugly loss to the Broncos and dominated the Rams on Monday. While San Francisco's offense will have ups and downs, the team's defense is on another level right now. The Niners' top-ranked defensive unit hasn't allowed more than nine points to any of its last three opponents.
9. Baltimore Ravens (2-2)
Previous Rank: 8
We won't overreact to the Ravens losing to the Dolphins and Bills, two teams deservedly near the top of our rankings. Lamar Jackson is once again an MVP candidate, and there's just too much defensive talent for Baltimore not to solve its issues on that side of the ball.
10. Los Angeles Rams (2-2)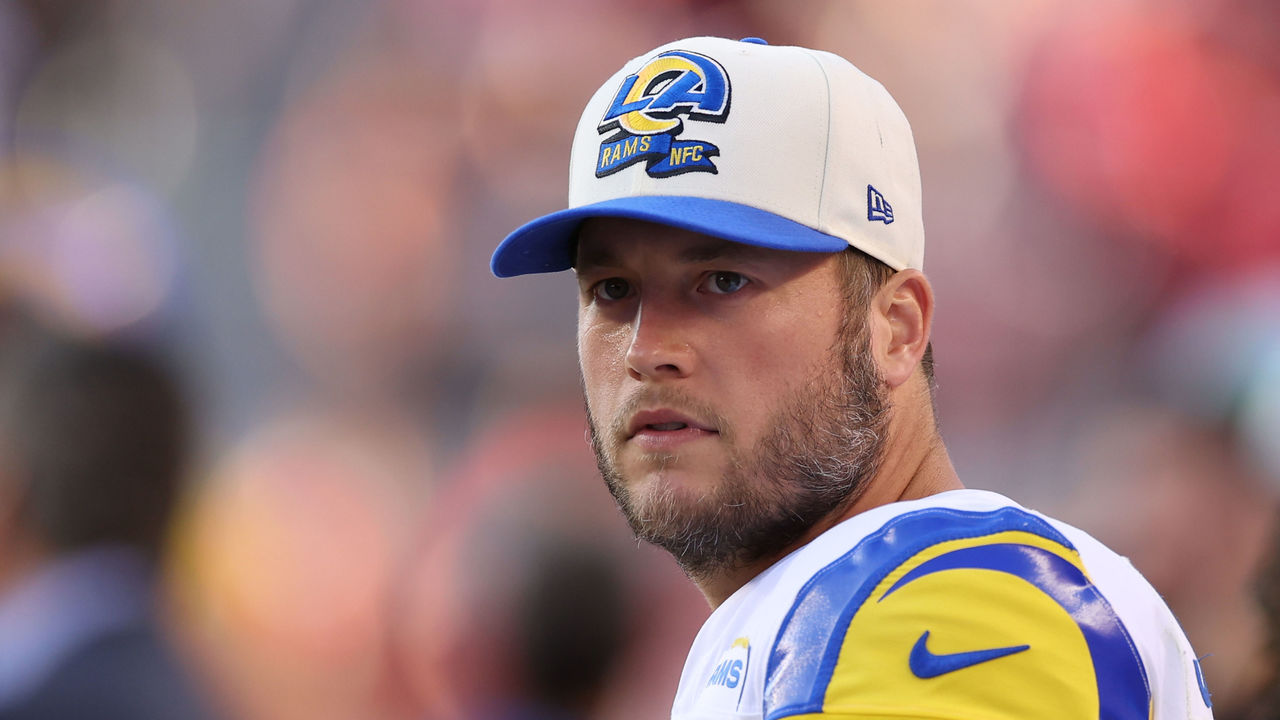 Previous Rank: 7
Four games into the season, the defending champs don't have a convincing win, and the Rams lost big to the Bills and 49ers - the two best opponents they've faced. The superstar players are still there, but Sean McVay's squad has too many holes right now.
11. Cincinnati Bengals (2-2)
Previous Rank: 13
After a frustrating 0-2 start, back-to-back wins suddenly have the Bengals back at .500. There's still plenty of work to be done, particularly on the new-look offensive line, but the star power was eventually going to take over.
12. Minnesota Vikings (3-1)
Previous Rank: 9
Although dropping the Vikings after they edged the Saints might look weird, they barely beat a New Orleans team that played without Michael Thomas and Alvin Kamara and had backup Andy Dalton at quarterback. Yes, a win is a win, but Minnesota's now failed to replicate its great season-opening performance against Green Bay in three straight games.
13. Jacksonville Jaguars (2-2)
Previous Rank: 10
Sunday's loss to the Eagles was a rough one, particularly for Trevor Lawrence. But we're not going to fault the Jaguars too much for losing to our top-ranked team in some sloppy weather. Blowing out the Colts and Chargers still portends good things for this upstart group.
14. Los Angeles Chargers (2-2)
Previous Rank: 11
The Chargers got back in the win column with a victory over the Texans, but it wasn't exactly the most inspiring result. Some defensive lapses and the offense disappearing for most of the second half allowed Houston to score 17 unanswered and make a game of it. We see the flashes, but L.A. has to be more consistent.
15. New York Giants (3-1)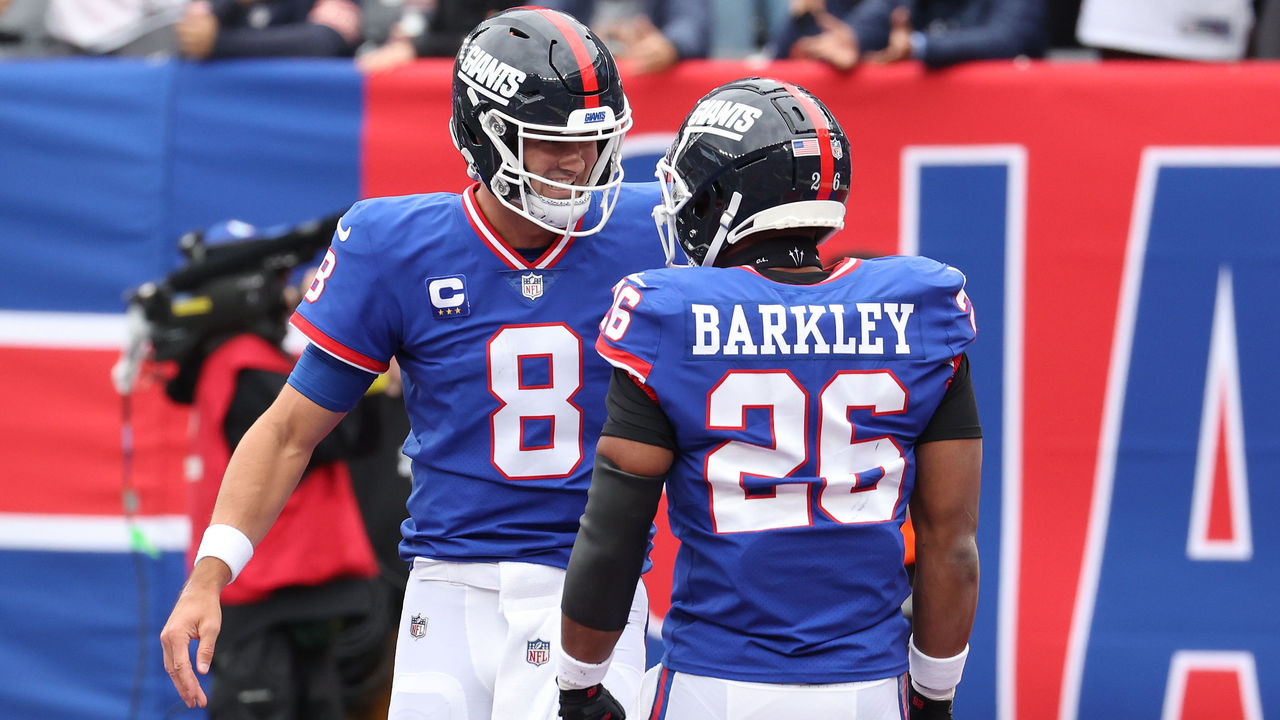 Previous Rank: 19
The Giants are off to their best start since 2011. Granted, the easy schedule has been a factor, but this team might have a shot against any opponent if Saquon Barkley - who racked up 162 scrimmage yards in Week 4 and now leads the league with 570 - keeps showing up.
16. Tennessee Titans (2-2)
Previous Rank: 22
Derrick Henry beginning to heat up over the last two weeks has been the leading factor as Tennessee's rebounded from a tough start with consecutive wins. The Titans go as far as their superstar running back will take them.
17. Atlanta Falcons (2-2)
Previous Rank: 27
Atlanta's played better than most people imagined before the season. The Falcons have won two in a row, they played well in their loss to the Rams, and they should've beaten the Saints in Week 1. Atlanta would jump into first place in the NFC South with a Week 5 victory over Tampa Bay.
18. Seattle Seahawks (2-2)
Previous Rank: 31
After victories over the Broncos and Lions, the Seahawks still don't have a statement win, but they do deserve more respect after putting on a show offensively Sunday. Geno Smith's been great through the first four weeks and Seattle's running game is averaging 5.2 yards per carry.
19. Arizona Cardinals (2-2)
Previous Rank: 21
While the Cardinals can celebrate their (unimpressive) win over the Panthers, they shouldn't be happy about how their offense has performed. Kyler Murray and Co. still have a lot of work to do.
20. Las Vegas Raiders (1-3)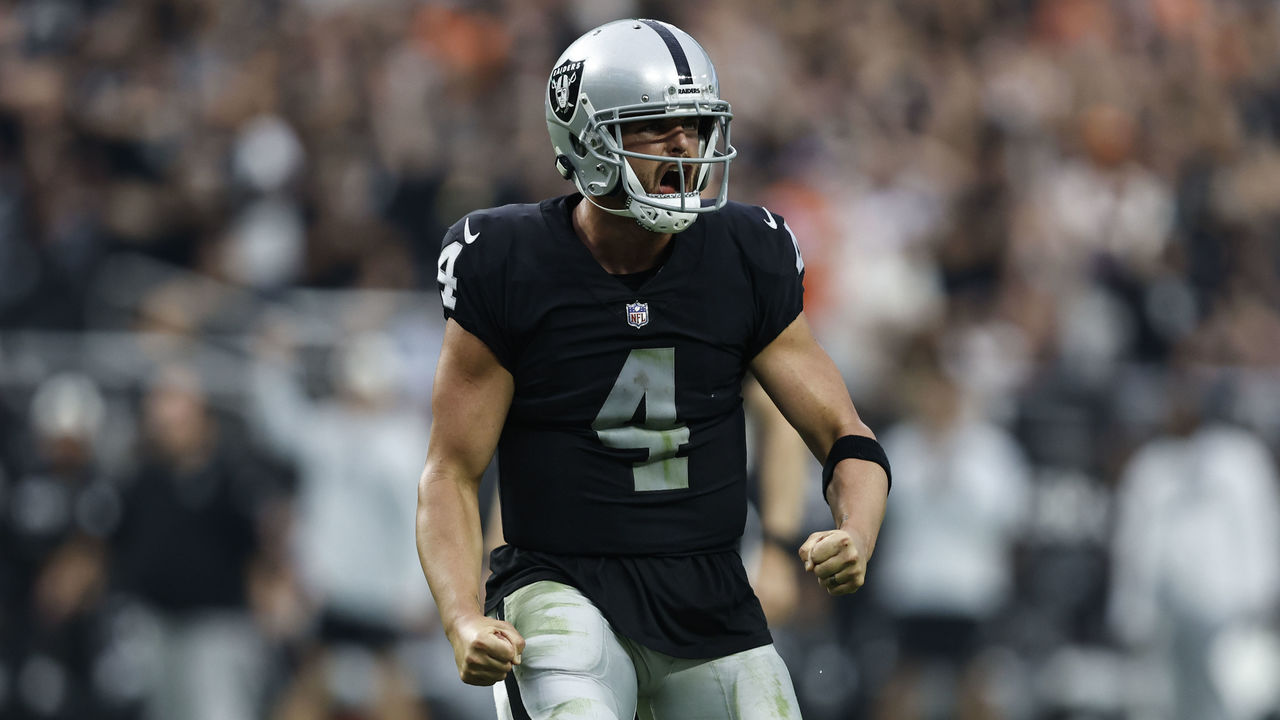 Previous Rank: 26
The Raiders finally started to show signs of the playoff contender we expected in a win over the Broncos, but the real test is Monday night against the Chiefs. A brutal 0-3 start gives them minimal room for error.
21. Denver Broncos (2-2)
Previous Rank: 14
The good news: Russell Wilson put together his first strong performance with the Broncos. The bad news: Running game issues on both sides of the ball saw them lose to the Raiders anyway. And now star Javonte Williams is out for the season. Nothing is going right for Denver.
22. Detroit Lions (1-3)
Previous Rank: 18
Putting up 45 points despite playing without D'Andre Swift and Amon-Ra St. Brown is great news, but the Lions' defense once again disappointed. Detroit didn't force the Seahawks to punt a single time Sunday and allowed 555 total yards. As competitive as the Lions have been - the team's three losses were all one-score games - their only win this season came against the struggling Commanders.
23. Indianapolis Colts (1-2-1)
Previous Rank: 16
We wanted to believe that upsetting the Chiefs could kick-start the Colts' season. A letdown game against the Titans proved that would not be the case. Matt Ryan's presence just hasn't had the expected impact on the Indy offense, and there's no shortage of issues elsewhere on the roster.
24. New Orleans Saints (1-3)
Previous Rank: 17
The loss to the Vikings - which was New Orleans' third straight defeat - isn't the biggest issue considering that the Saints were missing their top quarterback, running back, and wide receiver. The biggest issue is that the Saints have committed the most turnovers (11) and the second-most penalties (34) in the NFL this year.
25. New York Jets (2-2)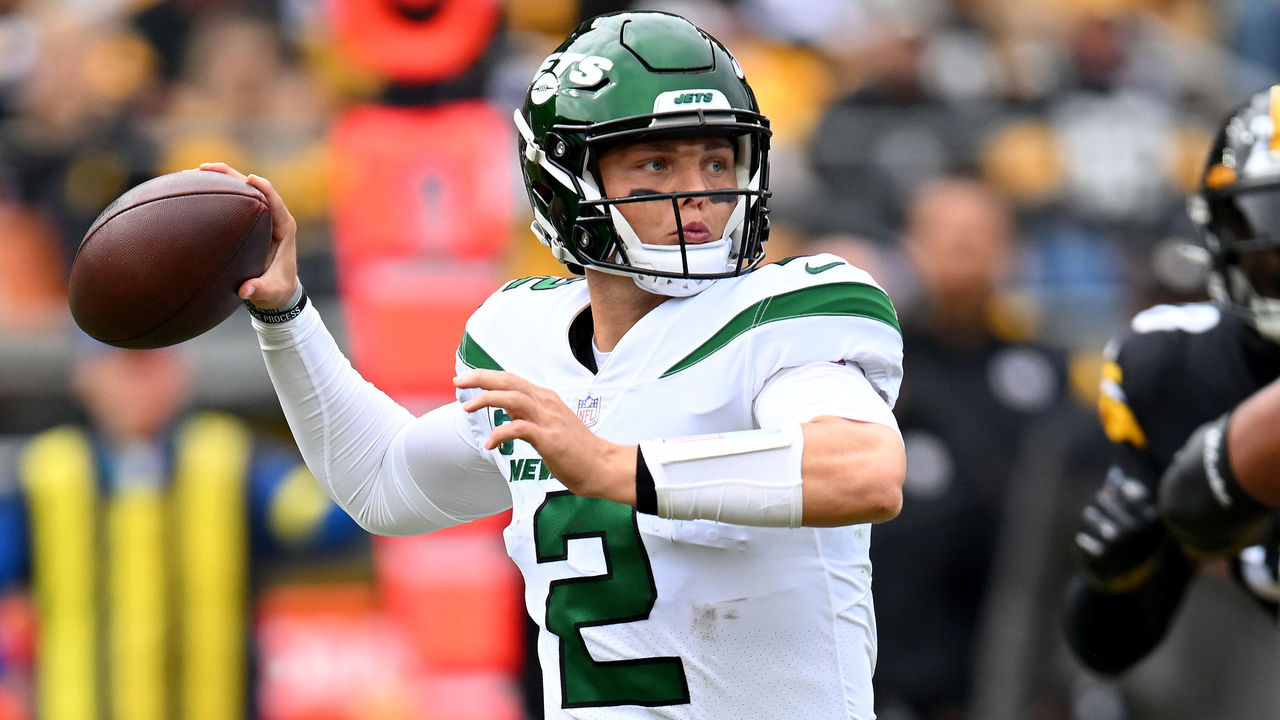 Previous Rank: 29
The Jets have a long way to go, but some of the young talent on this roster is really beginning to shine. Zach Wilson leading the way to a comeback win on the road in Pittsburgh in his first game back could be a great sign for his development.
26. Cleveland Browns (2-2)
Previous Rank: 20
A .500 record looks fine on the surface. The optimistic viewpoint here is that the Browns coulda, shoulda, woulda been 4-0. But the reality is, they aren't. And their wins came against the Steelers and Panthers, two of the NFL's worst teams thus far. A brutal upcoming schedule will tell us who this team really is.
27. New England Patriots (1-3)
Previous Rank: 23
Full credit to the Patriots for giving the Packers a run for their money with Bailey Zappe at quarterback for most of the game. The season-long outlook still isn't great with a roster lacking any real top-end talent, but defensive performances like that will create opportunities for wins.
28. Pittsburgh Steelers (1-3)
Previous Rank: 24
The Kenny Pickett era has officially begun in Pittsburgh. The Steelers seemingly aren't in a position to compete, so this season could be all about the development of their rookie quarterback.
29. Chicago Bears (2-2)
Previous Rank: 28
Somehow, Chicago has two wins. Though the Bears have been able to run the ball well this year, the rest of their offense has been as bad as preseason predictions anticipated.
30. Washington Commanders (1-3)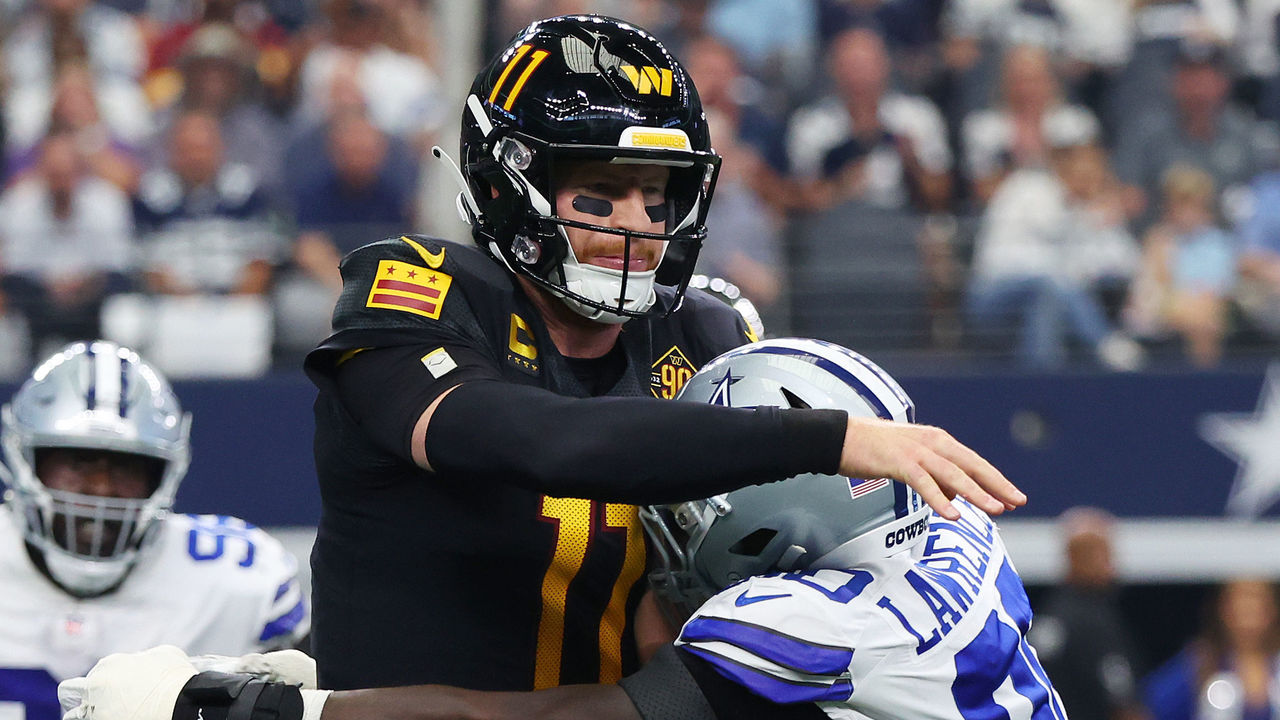 Previous Rank: 25
The Commanders seem harmless. Washington has almost as many sacks allowed (11) as total points scored (18) in its last two games.
31. Carolina Panthers (1-3)
Previous Rank: 30
It's been a disastrous season for the Panthers' offense, which gave up three turnovers in Week 4. Carolina ranks 31st in the league with only 27 first downs in 2022.
32. Houston Texans (0-3-1)
Previous Rank: 32
The Texans have a few young pieces to build around, including stud rookie running back Dameon Pierce. As their winless start shows, though, this roster has a long way to go as a whole.
Comments
✕
NFL Power Rankings - Week 5
  Got something to say? Leave a comment below!