Key takeaways and analysis from Week 4 in the NFL
Sunday Rundown recaps the most important developments from the day's action and examines their significance moving forward.
Chiefs get a little revenge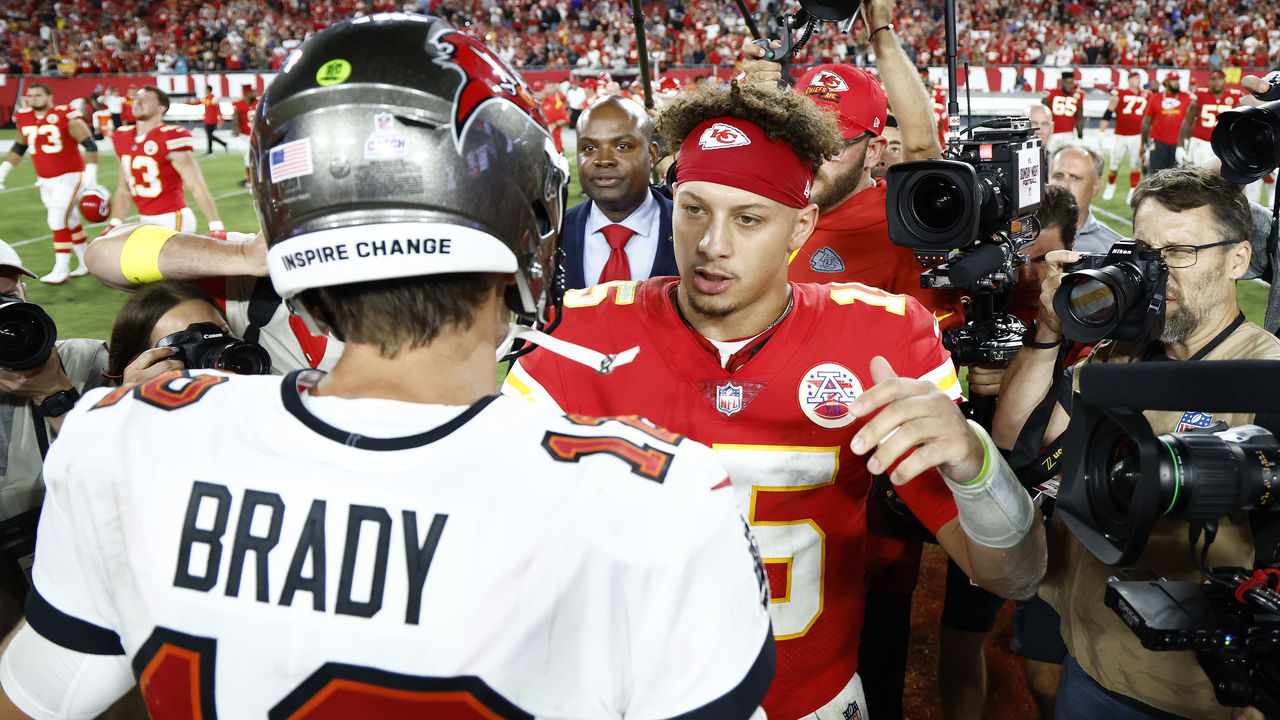 Another meeting with Tom Brady in Tampa Bay, the site of their matchup in Super Bowl LV, had to stir up some emotions about the opportunity the Chiefs let slip away. It wasn't quite complete revenge because the stakes weren't nearly as high, but Kansas City sure did make a statement in prime time.
Patrick Mahomes was doing all his trademark things we know and love on Sunday night. Getting picked apart at all levels of the field has to be frustrating enough as is. But to have him beat you with hilarious plays like this, just when it seems like you've finally got him backed into a corner, is no doubt demoralizing. The combination of rare arm talent and creativity is like nothing we've ever seen.
But the Chiefs' superstar quarterback shouldn't even be the big story from this night. When Mahomes wasn't dicing up the Bucs himself, spreading the love around his new-look receiving corps, Kansas City was serving up a reminder that the run game is also a legitimate force to be reckoned with.
Going up against a Bucs team that entered play ranked fifth in run defense after finishes of first, first, and third over the last three seasons, the Chiefs racked up 189 rushing yards, the most allowed by a Bucs defense under Todd Bowles. Clyde Edwards-Helaire recorded 92 yards on the ground, averaging 4.8 yards per carry, while rookie Isiah Pacheco averaged 5.7 yards for a total of 63.
The multi-faceted attack led the way to a 41-point output for the Chiefs, another record-worst for a Bowles defense in Tampa Bay. And their opponents just had no chance of keeping up, despite Brady and the Bucs' offense having a fairly productive night of their own.
We don't spend much time talking about the running game in the modern football world, but as teams continue to favor two-high shells on defense, taking that extra man out of the box to limit big plays, it's crucial that offenses can punish them on the ground. The Chiefs, boasting arguably the NFL's most underrated offensive line, have that ability as a complement to the best quarterback on the planet. Defending that kind of balance is nearly impossible.
They'll have their occasional stinker, like last week's loss to the Colts. But who doesn't? When they're on, they're really on. And there's not a whole lot you can do about it. Cris Collinsworth said it best on NBC's broadcast:
"I'll tell ya. When Kansas City is on their game, I don't care who they're playing."
Geno Smith!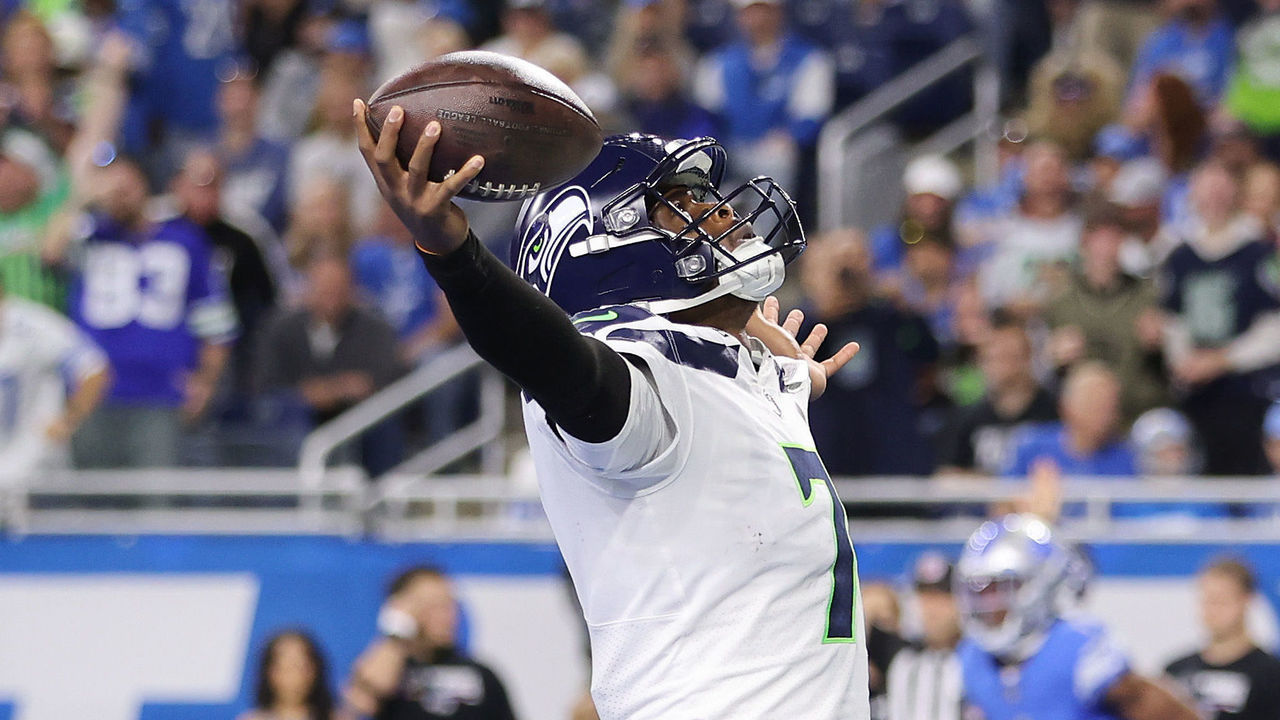 Geno Hive, assemble.
A big win over the Broncos in the Monday night opener will probably stand as the Seahawks' best moment of the season, no matter what happens from here. But it turns out their new quarterback outplaying their old one on a national stage was just the beginning.
Smith was every bit up to the task in Sunday's barn burner against the Lions, completing 23-of-30 passes for 320 yards, two touchdowns, and no turnovers in leading Seattle to a 48-45 win. That marks the first time in his NFL career he's thrown for 300-plus yards in back-to-back games and puts him on pace for over 4,400 yards on the season. For reference, Wilson's career high is 4,219.
Smith isn't sacrificing efficiency for the big yardage totals, either. His completion rate of 77.3% is a new NFL record for a quarterback's first four games of a season (minimum 125 attempts). As impressive as all the stats are, the trust the Seahawks have in their quarterback is perhaps even more notable.
It shouldn't be lost on anyone that after years of internal strife with Russell Wilson over the structure of the offense and emphasizing the run game more than his future Hall of Fame quarterback was willing to accept, Pete Carroll is finally content to air it out with Smith running the show. Entering this week, the Seahawks ranked ninth in neutral pass rate.
Maybe this has simply been matchup driven early in the season, and Carroll will soon return to his bread and butter. Perhaps he's more comfortable with a quarterback who, despite lacking Wilson's accolades, is more willing to attack the middle of the field. Or maybe there's some small element of the Seahawks giving Wilson the finger on his way out the door after a dramatic exit. OK, that last one is unlikely, but the apparent shift in philosophy despite a downgrade at quarterback is juicy either way.
And while we're on the subject, let's not overlook just how disappointing it is that Smith had to wait this long for his second opportunity.
Far less talented quarterbacks have been handed multiple chances, while Smith got labeled a joke for struggling early with a terrible Jets team. Who's laughing now?
Pickett can't save the day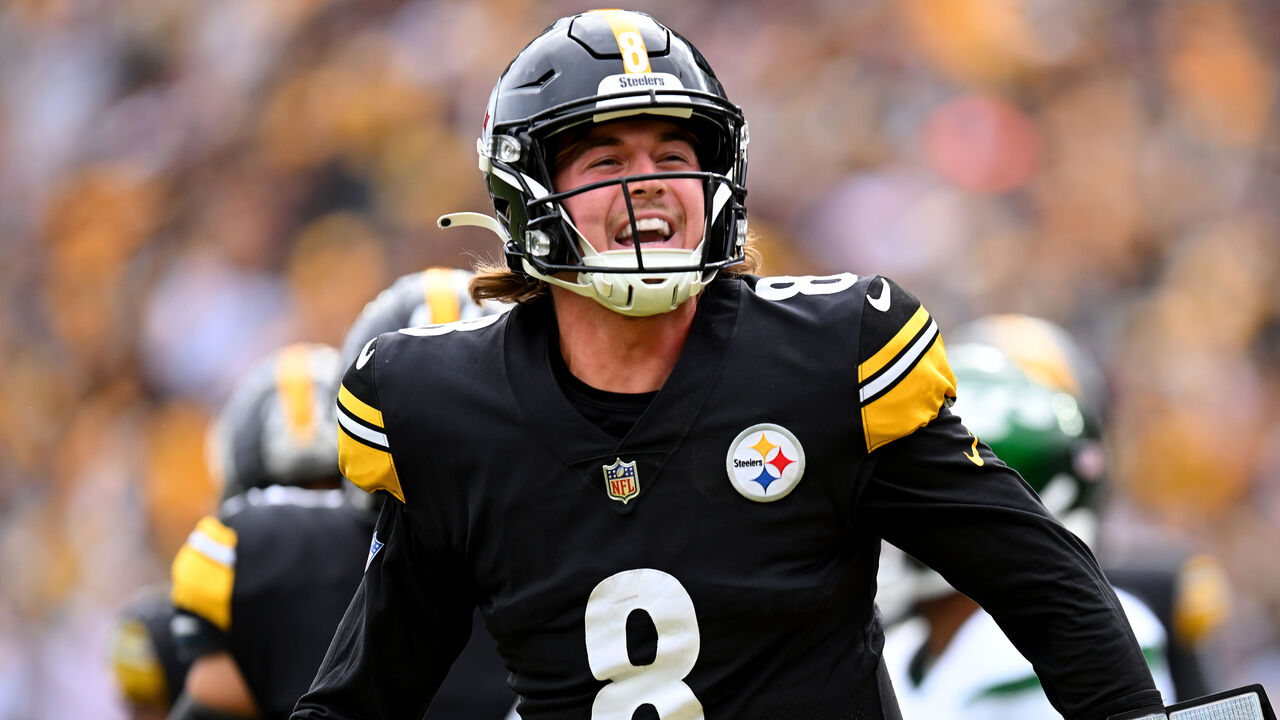 Mike Tomlin had seen enough. After his Steelers mustered a mere six points in the first half against the Jets, three of which came in the form of a gift after a roughing the passer call on a failed Hail Mary to end the second quarter, it was time to start the Kenny Pickett era.
All things considered, there were plenty of positives to take from Pickett's long-awaited debut. The first-round rookie looked poised in the pocket, was able to deliver big throws under pressure, and, perhaps most notably after years watching an immobile Ben Roethlisberger, he flashed an ability to extend plays and run the ball himself. One was a sneak, but in total, he accounted for two rushing touchdowns in the second half alone.
That's the good. The bad? His abbreviated debut also included three picks. One came on a last-ditch heave to the end zone, so we won't hold that against him, but the other two, including one on his first throw of the game, were particularly costly.
The next step is clear: Pickett needs to be the starter moving forward. Not only because he's the better option right now, but also, with the Steelers sitting at 1-3, what do they have to lose? Mitchell Trubisky wasn't the steady vet they expected. Pickett will have growing pains, but at the very least, getting these reps could be huge for his development.
And that should be the priority. Because the way things look right now, the Steelers will be hard-pressed to avoid the first losing season of the Tomlin era. Up next for Pittsburgh are matchups with the Bills, Bucs, Dolphins, and Eagles. We'd be silly to count all of those as losses, mostly because the Steelers are averse to extending losing streaks under Tomlin, but wins will be tough to come by.
Pretty soon, if not already, success this season could be measured based on Pickett's development. It's time to proceed accordingly.
Cowboys taking care of business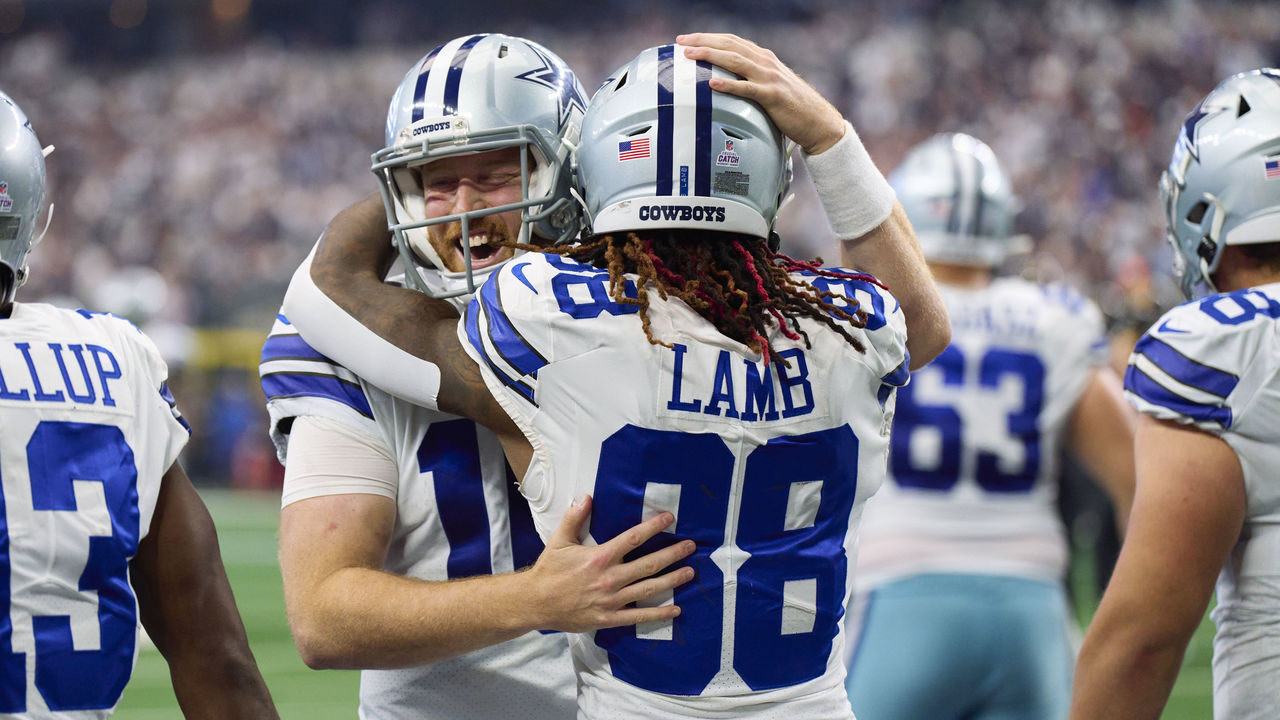 No Dak, no problem.
If Prescott going down in Week 1 had you wondering whether it was already curtains for the Cowboys' season, you weren't alone (*raises hand*). It was only fair to assume that an 0-1 team expecting to be without its star quarterback for six-to-eight weeks had a tough, if not impossible, road ahead.
Three weeks later, Dallas has three straight wins with Cooper Rush. Go figure.
Plenty of the credit, of course, goes to Rush, who's clearly one of the NFL's more capable backup quarterbacks. He's done more than enough to keep the offense on schedule, and most importantly, he's taken care of the ball. Through three-plus games of action, Rush has accounted for zero turnovers. That's exactly what you want from a backup quarterback when forced into action.
Even more credit, however, goes to the rest of the Cowboys. When the team is working at such a high level, all the backup has to do is manage the offense - no hero ball, no unnecessary risks. In the three Dallas wins, the defense has surrendered 17 points to the Bengals, 16 points to the Giants, and, on Sunday, 10 points to the Commanders. That's how you weather the storm.
And as the Cowboys now sit at 3-1 and a game back of the undefeated Eagles in the division, having just enjoyed the healthy returns of Michael Gallup and Dalton Schultz, there appears to be a chance that Prescott makes a sooner-than-expected return. He pointed to next week's matchup with the Rams as his target date.
So, no, before the morning debate shows even ask the question, there's no quarterback controversy in Dallas. Not even remotely close. But the Cowboys have to be thrilled to learn that they have an outstanding backup and that the rest of the roster can so effectively rise to the occasion. That bodes incredibly well moving forward.
Next week's game against the defending Super Bowl champion Rams is a big test, Prescott or not, but the marquee matchup comes on the following Sunday night. We'll see who's who in the NFC East when Dallas heads to Philly in prime time.
Quick slants
Good Russ not enough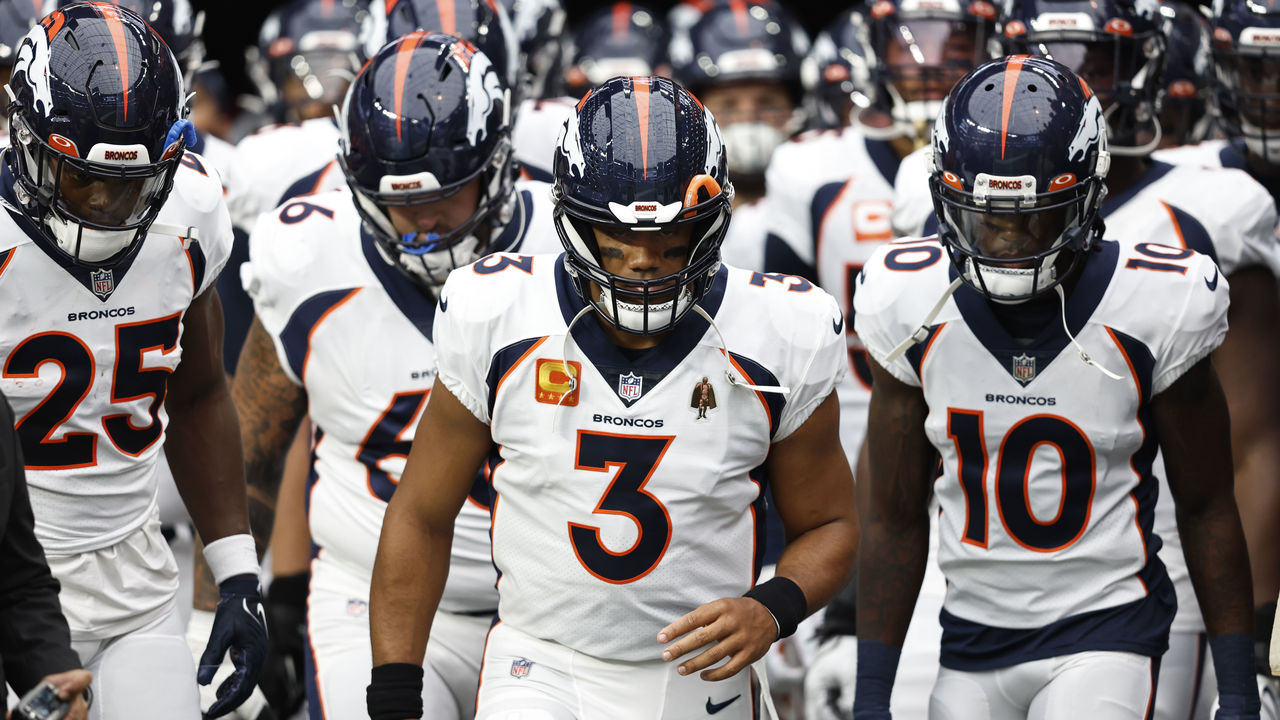 Wilson didn't play well in his first three games with the Broncos. We can put any conversations about his contract on hold for now, though, because he was back to playing at a high level Sunday against the Raiders. The only problem? It didn't much matter because the run game was a complete no-show, while the Broncos' defense got bullied to the tune of 212 rushing yards on the other side of the ball. At this early stage, it's always something with this team. Wilson plays well, and Nathaniel Hackett avoids any brutal decisions, but the defense has its worst game yet. Maybe the Broncos weren't actually just a quarterback away.
Eagles run to win
When some wet conditions slowed the momentum Jalen Hurts had going as a passer over the first three games, the Eagles made adjustments. And despite the Jaguars having entered Sunday holding opponents to a league-low 55 rushing yards per contest, they had no answer for a run game led by one of the NFL's premier offensive lines. Miles Sanders starred with a career-high 134 yards, and with Hurts, Kenneth Gainwell, and Trey Sermon also getting involved, Philly finished the day with 210 yards on the ground. There's more than one way to win a game, no matter what the current trends may be, and the Eagles are proving capable of doing whatever is necessary. Now 4-0, they're deservedly the last remaining undefeated team.
Tough game for Lawrence
Sloppy weather was a major factor here, so there's no need to overthink Trevor Lawrence's brutal performance, but it's certainly worth noting in what has been an otherwise fantastic sophomore season. The Jaguars were unable to capitalize on the defense doing its part against Hurts, with Lawrence losing four fumbles and throwing one interception on the day. Again, there's a logical explanation for why this happened, but that can't be an excuse. And the Jaguars, who appear to be the early AFC South favorite, need to overcome the elements if they plan on playing in January.
Lions' defense getting in the way
As we've touched on in previous weeks, an incredibly impressive offense has the Lions headed in the right direction. Sunday's 48-45 loss to Seattle was a reminder that there's still a ways to go on the defensive side. Not only was Detroit picked apart by Geno Smith through the air, but the run defense was atrocious. Rashaad Penny helped put the game away with several big plays en route to 151 yards on 17 carries. With Smith adding 49 yards of his own and a few other ball-carriers also in the mix, the total rushing damage on the day was 235 yards. Detroit needs to spend big on defense next offseason.
Training camp star still shining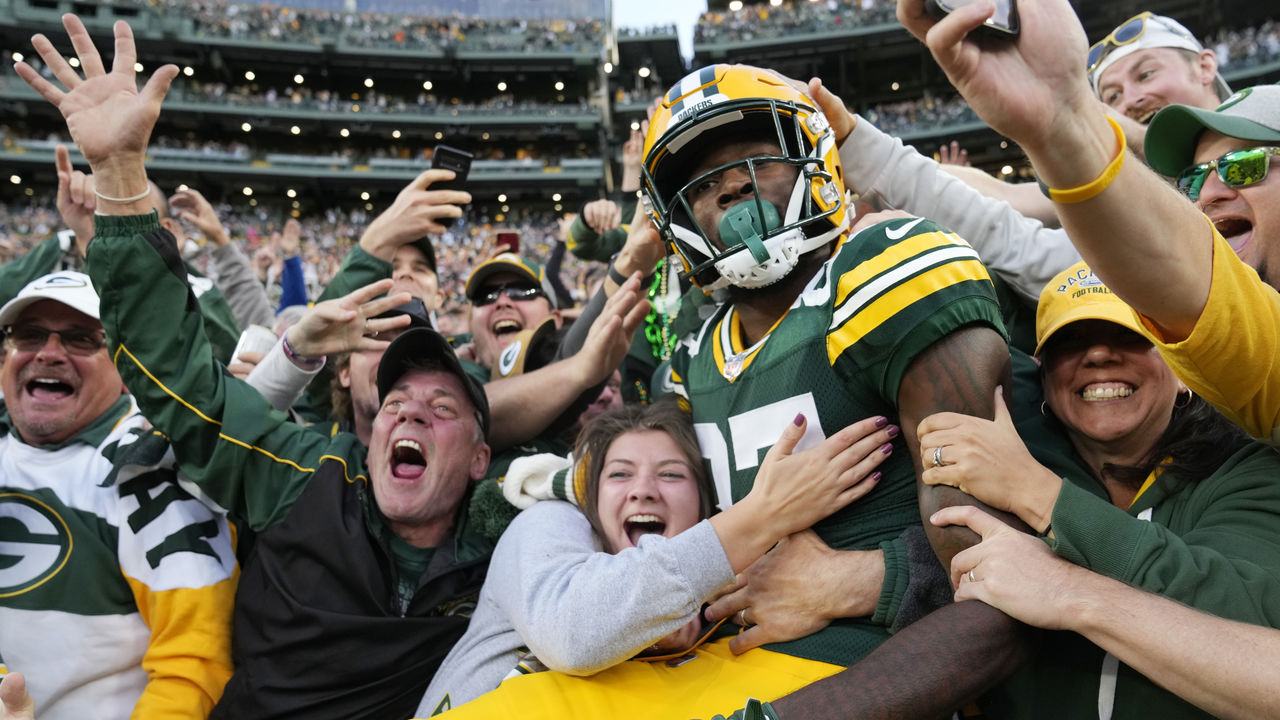 As the Packers searched for someone, anyone, to emerge in what was a suddenly barren receiver room, Romeo Doubs began to turn heads over the summer. Late-drafted training camp studs aren't always able to translate their flashes to production under the bright lights, especially in their debut seasons, but Doubs appears to be different. The fourth-round rookie caught a touchdown for the second consecutive game in a win over the Patriots, and it was nearly two on the day. There will be lots of learning on the fly, but his usage is already quite impressive. Don't count out the possibility of Doubs being the Packers' WR1, and an effective one at that, by the time the playoffs roll around.
Massive day for Hockenson
T.J. Hockenson was a major bright spot in a frustrating loss for Detroit. The former first-round pick stepped up in the absence of Amon-Ra St. Brown and D'Andre Swift, torching the Seahawks with eight catches for 179 yards and two touchdowns. It's a true breakout moment for Hockenson after three seasons of flashing his sky-high potential. If the Lions' offense can find a long-term quarterback for this increasingly impressive group of skill players, watch out.
Browns wasting opportunities
Cleveland sits at 2-2 through the first month of the season, but it should really be 4-0. Were it not for a historic last-minute collapse against the Jets and countless missed opportunities this week against the Falcons, we'd be talking about this team being perfect. That's important because, as the Browns try to stay in a position to contend for when Deshaun Watson returns, they're about to enter an absolute gauntlet stretch in their schedule. The next seven games leading up to the end of Watson's suspension: Chargers, Ravens, Patriots, Bengals, Dolphins, Bills, and Buccaneers. The two losses the Browns have thus far, however early it may be, could make all the difference down the stretch.
Woolen developing quickly
Tariq Woolen wasn't just one of the freakiest athletes in this year's draft. With a 4.26 40-yard dash at 6-4, 205, while also posting elite explosiveness scores, he became one of the more unique cornerback prospects in recent memory. Concerns about his short-area quickness were understandable, but that he fell to the Seahawks in the fifth round already looks wild. Woolen entered play this week with a 40.6 passer rating allowed, according to PFF, and his big pick-6 against the Lions was just the latest sign that the rest of the league made a mistake.
Stat of the week
Comments
✕
Key takeaways and analysis from Week 4 in the NFL
  Got something to say? Leave a comment below!