Why is the NFL suddenly so uptight about taunting?
Patrick Smith / Getty Images
Hey, imagine that. The NFL has some kind of rules controversy on its hands, one that's genuinely confusing to players, coaches, fans, and the media alike. It's practically an annual tradition, and the frustration might be the one thing that unites us all.
For a while, there was the catch rule, which was carefully legislated into incoherence before mercifully being simplified into something an 8-year-old can understand. Then came some jazz about lowering the helmet that, if enforced as written, seemed destined to fundamentally alter the sport. (Spoiler: ever since an unprecedented flag fest at the start of the 2018 preseason, the helmet rule has rarely been enforced as written.)
Soon after that, defenses spent a few weeks getting flagged for roughing the passer for reasons only known to Roger Goodell's dog. Coaches were then granted the opportunity to challenge pass interference penalties - an idea with the potential for so much chaos the league barely bothered with it for an entire season before ditching the rule entirely.
These days, at least through the first two weeks and one game of 2021, taunting is all the rage.
The NFL has specifically prohibited taunting - defined by the rule book as "(u)sing baiting or taunting acts or words that may engender ill will between teams" - for more than 20 years. Whatever the league thought it saw in 2020, there's hardly been any evidence of taunting actually causing a widespread problem. Still, the league has asked officials to make it a point of emphasis this year.
The result has been 11 penalties for taunting in the first 34 games, which is the same number called during the entire 2020 season. Per ESPN's Kevin Seifert, there were nine taunting penalties in 2019 and an average of 30 from 2013-18, which means there had been a dip the last two years. But this season is now on a pace to be three times as high as that pre-dip peak. The amount could have actually been higher since this year's number doesn't include at least one or two others that were officially categorized as unsportsmanlike conduct. But that's not even the worst part.
Just look at some of the stuff that's gotten pinched for taunting:
There's nothing objectionable there, except to the scandalized prudes who think football players ought not to display emotion after making football plays. "Scandalized prudes" is one way to describe the group of coaches and executives on the competition committee and the coaches subcommittee. The sudden strict enforcement of taunting was entirely their doing. Other than money, there's nothing the league likes more than exerting control over the players when and where it can.
"All of us, to a man, acknowledged that this is something that needed to be addressed," Pittsburgh Steelers head coach Mike Tomlin said.
But why? Sure, the Tampa Bay Buccaneers' Antoine Winfield Jr. was flagged toward the end of the Super Bowl for making a peace sign in the direction of the Kansas City Chiefs' Tyreek Hill. But Winfield was responding to a gesture Hill had made when the teams met during the regular season - an act that notably did not draw a flag.
"We're all for celebrations," said Washington Football Team head coach Ron Rivera. "Remember, we (Carolina) were the 2015 team that everyone was mad at for dabbing and taking pictures on the sideline … We're trying to stop from having a brawl on our hands."
But neither Cam Newton's dabbing nor the Panthers' celebrations on the sidelines that year were directed at their opponents. Also, other than when Javon Wims of the Chicago Bears and C.J. Gardner-Johnson of the New Orleans Saints took things too far in Week 8 last year, nothing close to "a brawl" has broken out in recent memory. Besides, who doesn't enjoy it when a defensive back and a wide receiver get a little mouthy with each other?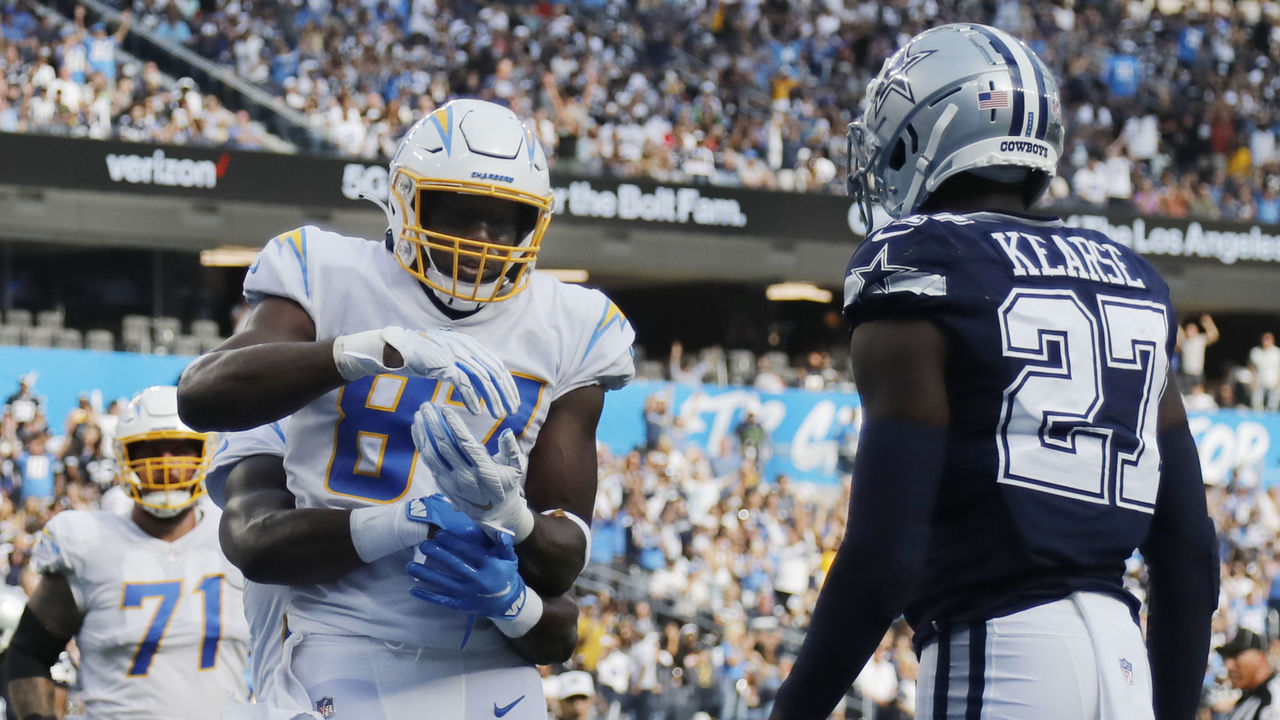 The crackdown on taunting seems like a solution to a problem that never existed. What's also so bizarre is that no one saw it coming. According to Seifert, it didn't appear to be on anyone's radar until competition committee chairman Rich McKay mentioned it to reporters in the spring as one of the officials' two points of emphasis for 2021. McKay even attempted to draw a distinction between taunting and celebrating, which the league had cracked down on back in 2016, only to discover it had a mess on its hands.
As with the 2016 overreaction, the league has also provided little clarity to what actually constitutes taunting. The video it put together to explain this year's rule changes and points of emphasis includes no explanation. In fact, the closest anyone's come to defining what constitutes taunting as defined by the NFL this year was Chicago Bears defensive back Jaylon Johnson, who said this to Defector's Kalyn Kahler: "They're not telling us to control our emotions, it's just where we direct it. We can't direct it onto them, just within ourselves, but never directed toward them."
That sort of makes sense. But the haphazard way the rule is being enforced isn't helping matters. Levi Wallace of the Buffalo Bills, who was among the players flagged in the video above, did this after an interception a few plays later. He was not penalized.
Similarly, Lamar Jackson of the Baltimore Ravens did not draw a penalty after flipping into the end zone and firing the ball into the air on what became the game-winning touchdown against the Kansas City Chiefs.
Perhaps, as ESPN's Seifert suggested, this strict enforcement of taunting will begin to wane as the season continues, presumably once the league is satisfied its crackdown message has been received. In the meantime, we'll all be waiting for a flag to fly whenever a football player makes a play and dares to show emotion.
Dom Cosentino is a senior features writer at theScore.
Comments
✕
Why is the NFL suddenly so uptight about taunting?
  Got something to say? Leave a comment below!