6 landing spots for Cam Newton
Elsa / Getty Images Sport / Getty
The New England Patriots are rolling with the future at quarterback, and Cam Newton is suddenly looking for a new home.
Bill Belichick surprised the NFL world by releasing Newton on cutdown day Tuesday and handing the starting job to rookie first-rounder Mac Jones.
With just over a week until the regular season begins and little space remaining in quarterback rooms, Newton's options for playing this year aren't extensive, and they likely depend on his willingness to take a backup role.
Here are six landing spots for the former MVP.
Dallas Cowboys
Jerry Jones and Co. are already reportedly exploring bringing in Newton. Dak Prescott - who's coming off a major ankle injury that ended his 2020 campaign - is firmly entrenched as the Cowboys' franchise quarterback, so Newton would have to accept the fact he'd only play in 2021 if Prescott was injured again.
Prescott dealt with a shoulder issue through training camp and didn't appear in the preseason. While he will seemingly be ready for Week 1, Dallas already knows how rough things can get without its starter. Replacing Cooper Rush - who has just three career passes - with the far more experienced and explosive Newton could be the difference between winning and losing the NFC East if Prescott's shoulder ailment forces him to the sidelines.
The Cowboys would offer Newton a chance to remain in the national spotlight, even if he doesn't play, ahead of an offseason that could be a career crossroads. If he is called into action, Newton could revive his stock by playing with one of the most talented supporting casts in the league.
Baltimore Ravens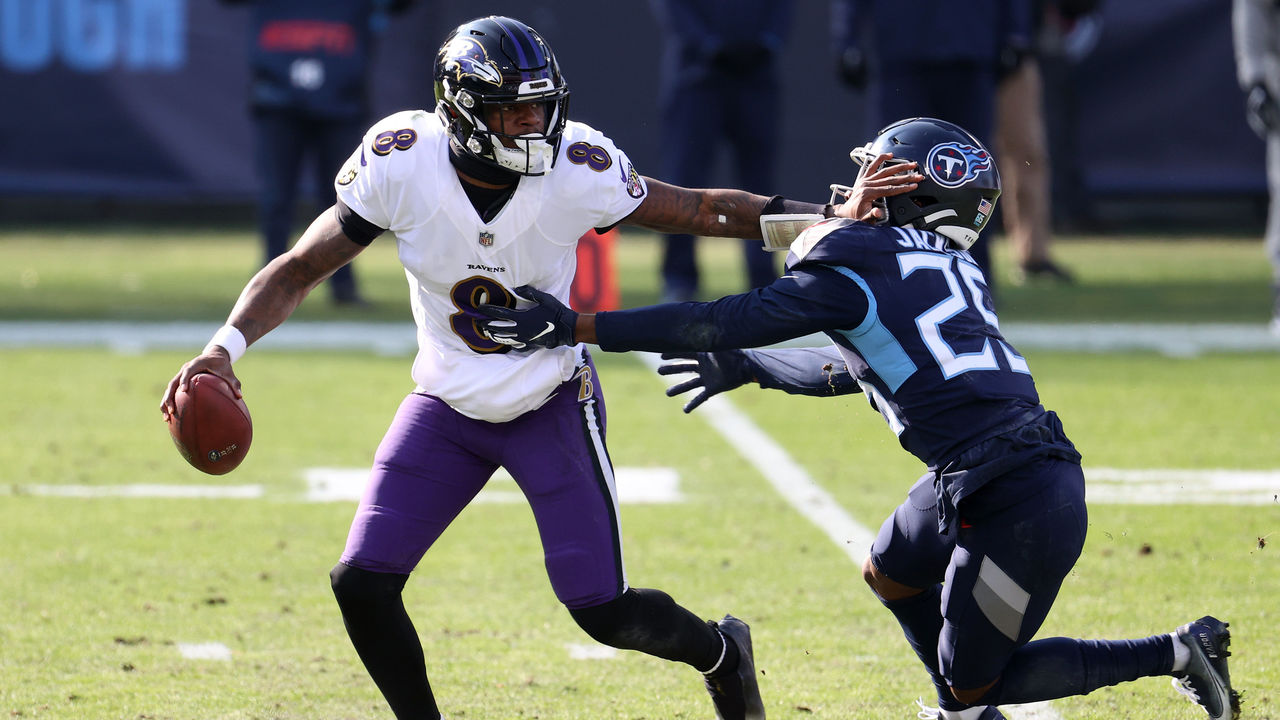 As in Dallas, Newton would join Baltimore knowing for the first time in his career that he was firmly the No. 2 quarterback behind Lamar Jackson. After releasing Robert Griffin III this offseason, the Ravens could be interested in adding a veteran insurance policy for their franchise player.
Sophomore Tyler Huntley won the backup job over Trace McSorley after a spectacular five-touchdown performance in the preseason finale win against Washington. Huntley is a good stylistic fit for offensive coordinator Greg Roman's scheme, but Newton would also be capable of replacing Jackson without requiring dramatic changes, and he brings considerably more experience.
Moreover, Ravens head coach John Harbaugh is a big fan. Harbaugh heaped praise on Newton prior to his team's matchup with the New England Patriots last season, calling him "a super-talented, extremely dangerous quarterback."
Houston Texans
The Texans seem to be chucking up a prayer when it comes to the 2021 season. The roster lacks star power, and Deshaun Watson is being investigated by police and the NFL after 22 women sued him for sexual misconduct, leaving Tyrod Taylor positioned to be the team's starting quarterback.
Newton could at the very least be a more competitive option than Taylor. Even at his best, Taylor has never completed more than 64% of his passes in a season (minimum 10 starts). Despite all the talk of Newton's decline in 2020, he still surpassed that figure, completing 65.8% of his throws.
Labeled a game-manager for most of his career, Taylor may give the Texans the best chance to not lose games, but Newton's upside, while limited at this point, provides a better opportunity to win. If Newton is still aiming to be a starter in the NFL, the Texans are likely his best option.
Pittsburgh Steelers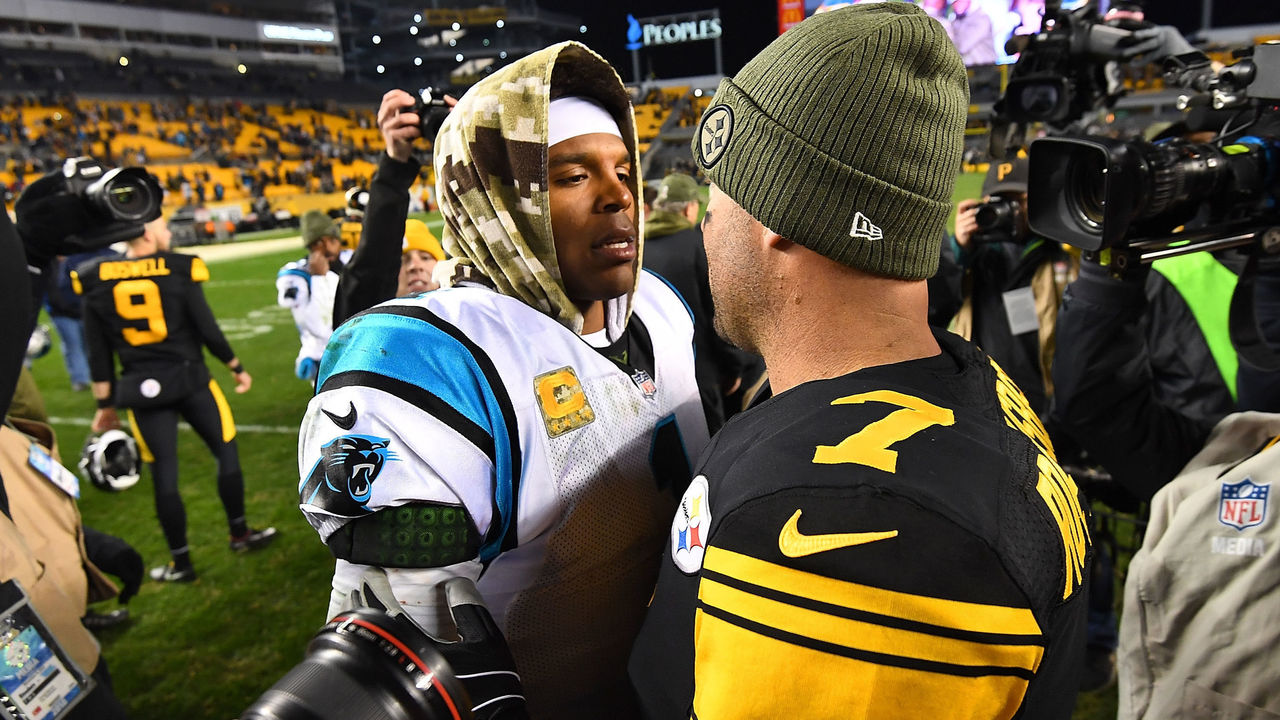 The Steelers have been linked to Newton for much of the last two years, and it makes sense on paper. Ben Roethlisberger is 39 and two years removed from elbow surgery. His play also went downhill last season due to a knee injury.
Roethlisberger can't be relied on for durability at his age, especially behind what could be a spotty offensive line. While Newton's accuracy would likely be a downgrade from Roethlisberger's or even Mason Rudolph's, his ability to use his legs would bring a touch of creativity to the Steelers' offense and make him a serviceable backup.
Seattle Seahawks
The Seahawks would be a major wild-card destination for the former league MVP. But the prospect of Newton backing up Russell Wilson in Seattle is intriguing.
Newton would have to beat out Geno Smith, which is far from a guarantee, but he's got an advantage over the former New York Jets quarterback in one area that the Seahawks value highly: vertical passing.
The Seahawks have flourished behind Wilson's marvelous moon-ball throws, and Newton still showed signs of life in that department last year. Out of all quarterbacks with at least 25 deep passing attempts, Newton ranked first in the league in on-target percentage with 70%, according to Sports Info Solution.
Washington Football Team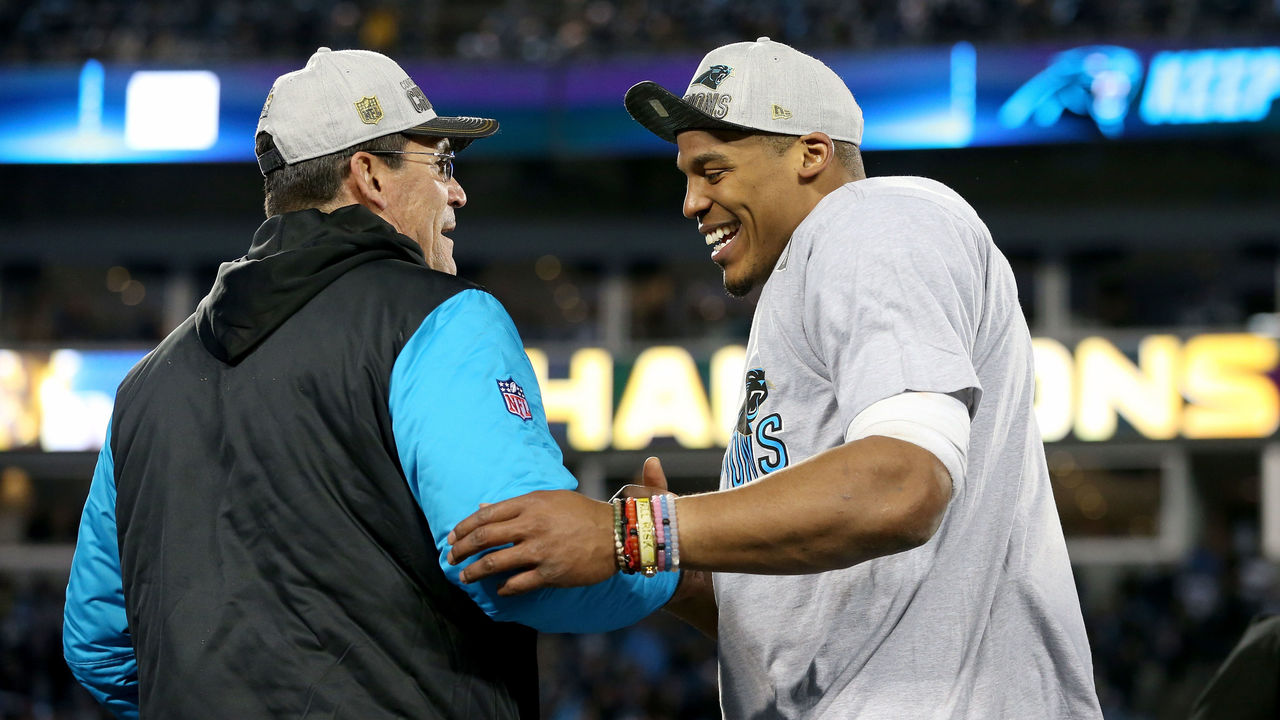 This should have been the most obvious spot for Newton. He won his MVP award and made a Super Bowl appearance with Washington head coach Ron Rivera while they were with the Carolina Panthers, and Ryan Fitzpatrick's hold on the starting job should be far from unassailable.
After news of Newton's release, however, Rivera insisted he was happy with his group of quarterbacks. Still, we aren't ruling out a reunion. Newton may wait to sign until sometime during the season, and Fitzpatrick's long history of volatility might lead Rivera to reconsider.
It's one thing to sell fans on rolling with Fitzpatrick - who performed solidly with the Miami Dolphins over the last two seasons - rather than adding Newton. It's another thing to sell them on Taylor Heinicke rather than Newton as the replacement for a struggling Fitzpatrick, especially if Washington's defense looks playoff-caliber again.
Comments
✕
6 landing spots for Cam Newton
  Got something to say? Leave a comment below!