Aaron Rodgers was risking too much to keep holding out
Dylan Buell / Getty Images
Seven quick thoughts on the easing of hostilities between Aaron Rodgers and the Green Bay Packers, as he arrived at training camp Tuesday while they're reportedly reworking his deal to bring him back for the 2021 season ...
1. The contours of the arrangement make it clear that Rodgers never had enough leverage to force the Packers to trade him now, at least if he wasn't willing to sacrifice a swimming pool full of cash (including a substantial portion of what he'd already earned). Yes, Rodgers got what he wanted - there's a very real chance he'll be traded next offseason, when we'll get to speculate all over again - but it was largely on the team's terms, and according to the team's timeline.
2. Think about it this way: Green Bay already has what it hopes will be its post-Rodgers quarterback in Jordan Love. And even if the decision to draft Love without first informing Rodgers was the source of all this passive-aggressive tension, Love's presence meant the Packers were presumably prepared to turn the page eventually. The most logical scenario always involved the Packers handing the keys to Love in 2022, when he'll still have two years remaining on his cheap, cost-controlled rookie deal, with an opportunity to flip Rodgers for some king's ransom of draft assets and/or players. That calculation hasn't changed in light of Monday's agreement.
3. Rodgers' contract prevented him from being moved this summer. Unlike Tom Brady - who brokered his final contract in 2019 with an eye on having it void after that season so he could become a free agent in March 2020 - Rodgers has three years remaining on the massive deal he signed in 2018. The terms of that pact simultaneously made it cost-prohibitive for the Packers to trade Rodgers this summer and for him to hold out.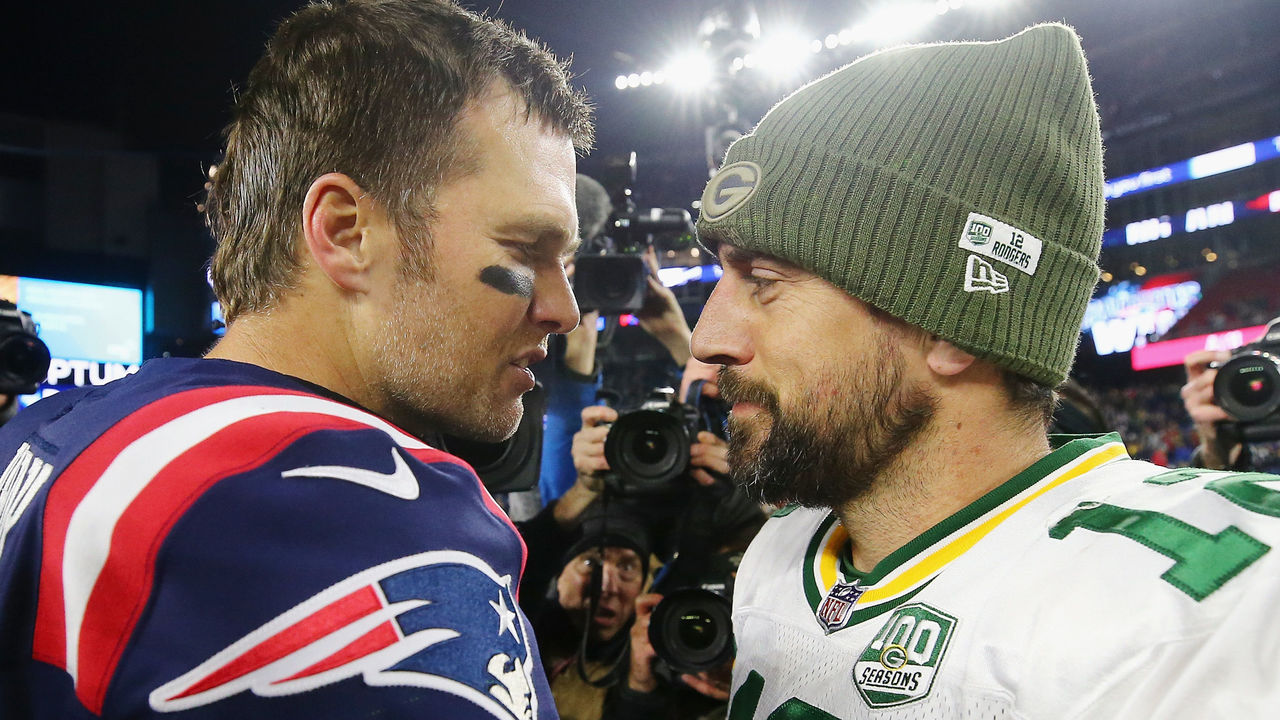 4. From a cap standpoint, it always made much less sense for Green Bay to move on now as opposed to after this season. As Jason Fitzgerald of Over the Cap noted as early as April, Rodgers already collected substantial signing and roster bonuses in his current contract, and a trade this summer would have blown a $21.152-million dead-money hole in Green Bay's cap this year, with an additional $17.204 million in dead money hitting the books next year.
Before Monday's agreement, a 2022 trade would have still resulted in that $17.204 million in dead cap for 2022. However, the Packers still would have had the MVP QB they paid for in 2021, with the chance to trade him before free agency and the draft in 2022 - right when potential suitors are setting up their budgets and priorities for the offseason, enhancing the value of any potential return.
5. Rodgers did get three significant concessions from the Packers. Adam Schefter's ESPN report said Rodgers agreed to provide Green Bay with salary-cap relief, presumably by simply converting his 2021 salary into a signing bonus, which won't cost him a thing. This will result in $11.3 million in 2021 cap savings for the Packers, which they can put toward signing wideout Davante Adams to an extension.
The fallout means the Packers will have to eat roughly $26 million in dead cap in 2022 if they trade him next year, but the cap will be much higher and - again - the team can maximize its possible return. Rodgers also got the Packers to void his 2023 contract season and to agree not to apply the franchise tag once it voids. This potentially sets the stage for a trade after the 2021 season.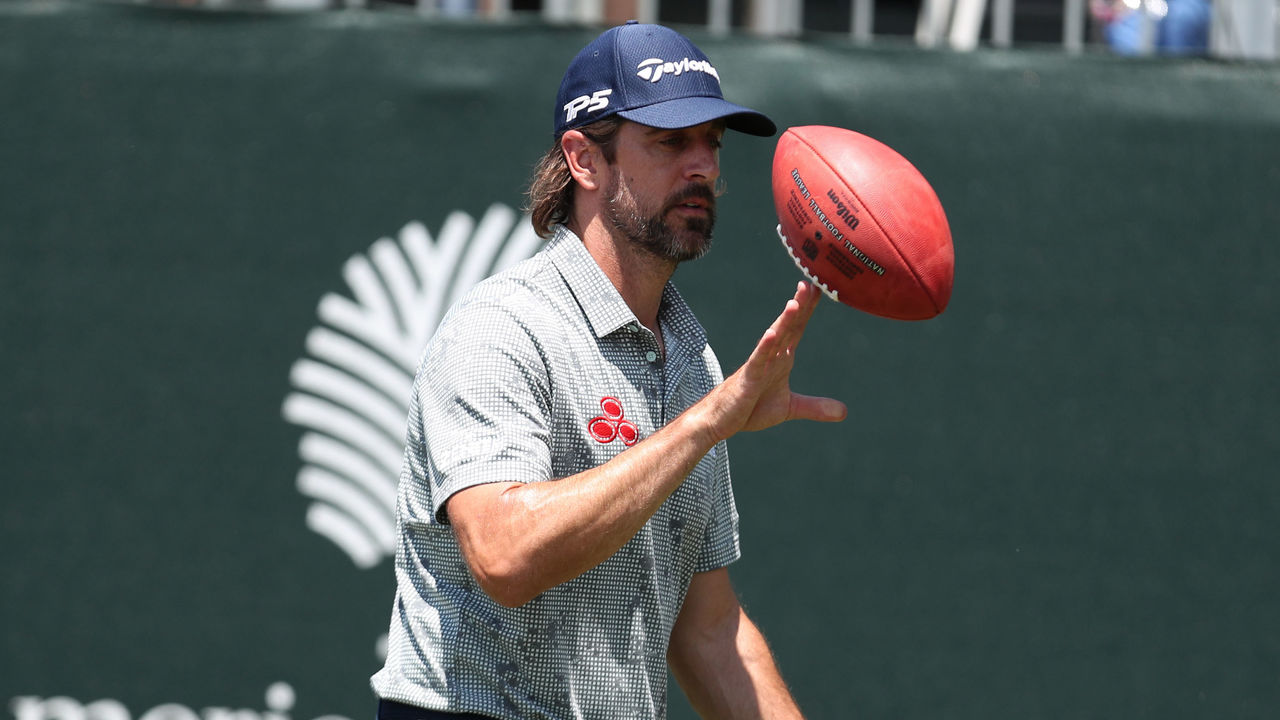 6. Let's count the money. Had Rodgers refused to report this summer, he'd have faced fines totaling $50,000 per day, plus one regular-season game check (roughly $816,666) for every preseason game missed. So that's something in the neighborhood of $5 million before the regular season even starts. A new provision in the 2020 collective bargaining agreement prevents teams from forgiving any fines for holdouts, as they often did in the past. That's a big chunk out of the $14.7 million Rodgers will earn in base salary for the season.
Plus, he faces a fine of $93,085 for skipping mandatory minicamp in June, and he likely won't get the $500,000 workout bonus he was owed, on top of the $850,000 in incentives he stands to earn in 2021. Then there's the $23 million in unamortized bonuses he's already received, which the team could have tried to make him repay if he were to retire, according to NFL Media's Ian Rapoport. Rodgers has his principles, but that kind of dough makes it easy to see why he'd return to Green Bay for at least one more year.
7. So where will Rodgers go? The Denver Broncos always seem to need a QB. The Philadelphia Eagles have an aggressive general manager in Howie Roseman and lots of draft capital lying around from the Carson Wentz trade. The Carolina Panthers might be looking for their next guy if Sam Darnold doesn't pan out this fall. The Pittsburgh Steelers have Ben Roethlisberger entering his final contract year, though they're loath to make trades of this magnitude. The Miami Dolphins could be in play if Tua Tagovailoa struggles this year. You get the idea. The Offseason of Aaron Rodgers may finally be over, but brace yourself for a likely sequel next year.
Dom Cosentino is a senior features writer at theScore.
Comments
✕
Aaron Rodgers was risking too much to keep holding out
  Got something to say? Leave a comment below!