What's going on with Aaron Rodgers and the Packers?
Dylan Buell / Getty Images
There's a beef between quarterback Aaron Rodgers and the Green Bay Packers again, and this time it seems pretty serious.
On Thursday - perhaps not coincidentally, the first day of the 2021 NFL Draft - ESPN's Adam Schefter reported the situation is so messy that Rodgers doesn't want to play for the Packers anymore.
There have been several developments since, from Rodgers threatening to retire to Yahoo's Charles Robinson reporting the signal-caller refuses to play for Green Bay as long as Brian Gutekunst is still the team's general manager. Pro Football Talk's Mike Florio also reported that Rodgers wanted to be traded to the 49ers, Raiders, or Broncos (in no particular order). San Francisco acknowledged inquiring about a trade, but the club said it was rebuffed, according to Cam Inman of The Mercury News.
Meanwhile, Gutekunst and head coach Matt LaFleur spent the weekend telling anyone and everyone that the Packers have every intention of repairing the relationship and keeping Rodgers.
How did things reach this point? And where does this saga go from here? Glad you asked.
So, uh, how did things reach this point?
Issues between Rogers and team management have been simmering for about a year now, ever since the Packers traded up to select QB Jordan Love in the first round in 2020. The move was a sign Green Bay had begun to plot its post-Rodgers future - a reasonable decision since he'll be 38 after the 2021 season.
But part of what rankled Rodgers is not being informed of the club's plans to draft Love. Rodgers also reportedly wanted the Packers to bring in some better wide receivers, a position they didn't address during the 2020 draft.
The passer then complicated any potential transition to Love after 2020 by leading the NFL in expected points added per play and Total QBR en route to becoming the league's MVP for the third time. The Packers reached the NFC Championship Game before losing to the eventual Super Bowl champion Tampa Bay Buccaneers.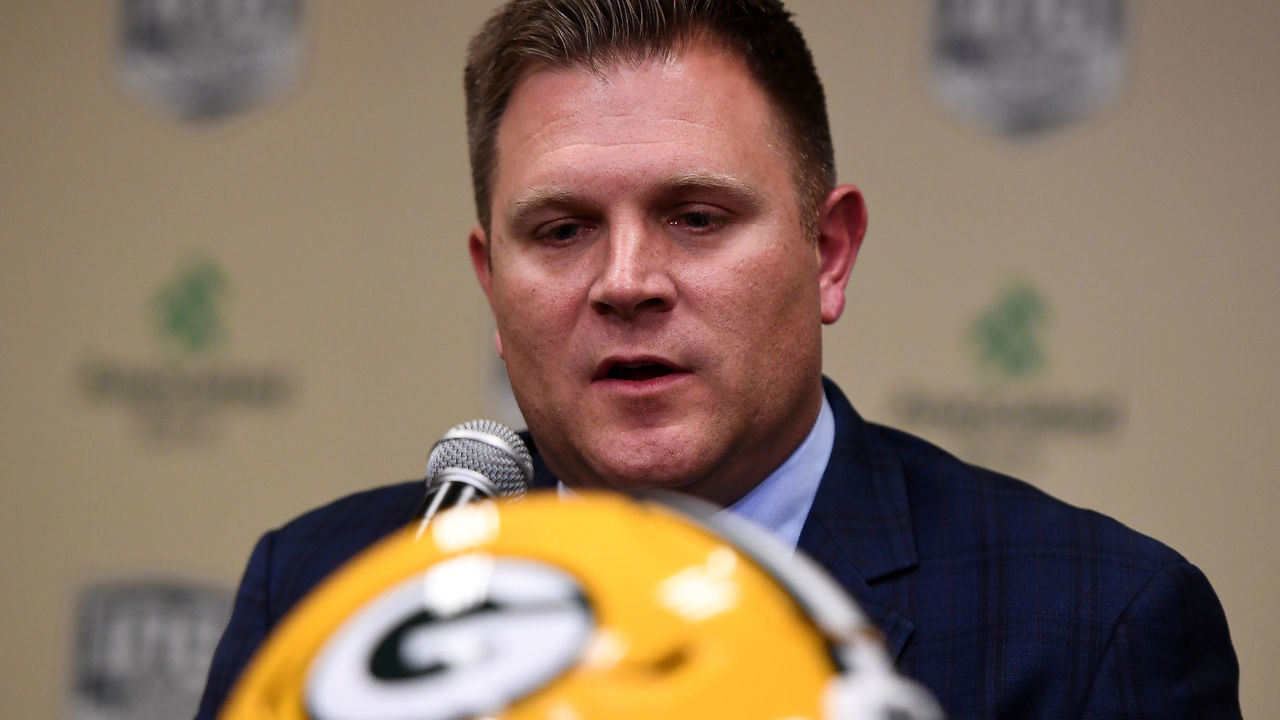 That's it?
Well, no - there's way more. Rodgers is supposedly unhappy with his contract with three years remaining and no more guarantees.
Robinson reported the veteran wants an extension and a show of long-term commitment from the team, but Green Bay was only willing to restructure the existing contract terms (i.e., front-loading the deal with more money). Additionally, Rodgers wants input into the Packers' personnel decisions, according to NFL Network's Ian Rapoport.
And ex-ESPNer Trey Wingo adds this, which lends credence to the idea the Packers may have indeed been ready to give Love the wheel in 2021, at least until Rodgers lit up the league in 2020:
Huh. Is that why Rodgers made the cryptic comment about his future being "uncertain" after the NFC title-game loss?
Sure seems that way, doesn't it?
LaFleur's decision to go for a field goal at the end of that game probably didn't help, right?
Nope.
Does the contract complicate things?
It does, both for Rodgers and for Green Bay.
Rodgers received a $6.8-million roster bonus in March, making it hard to believe the Packers would hand him that money and then deal the nine-time Pro Bowler. The Packers would also be on the hook for roughly $38 million in dead money after trading Rodgers, though designating the trade as a post-June 1 transaction would allow them to put approximately $21 million of that toward 2021, with the remaining $17 million pushed into 2022. But Green Bay would also figure to get a king's ransom in return for Rodgers, and it only takes one team to make an offer the club can't refuse.
From Green Bay's cap perspective, there's one advantage to making a trade: That $38-million dead-money hit would basically offset the $37-million cap charge Rodgers is scheduled to carry in 2021. After that, the Packers would be able to use Love on his (cheap) rookie deal without any cap resources going toward Rodgers, allowing Green Bay to easily extend some of its other veterans.
Has Rodgers said anything about all of this?
Rodgers was at the Kentucky Derby on Saturday, and the three-time first-team All-Pro told NBC's Mike Tirico he's disappointed all this squabbling has been made public, though he also refused to do an on-camera interview. Make of that what you will.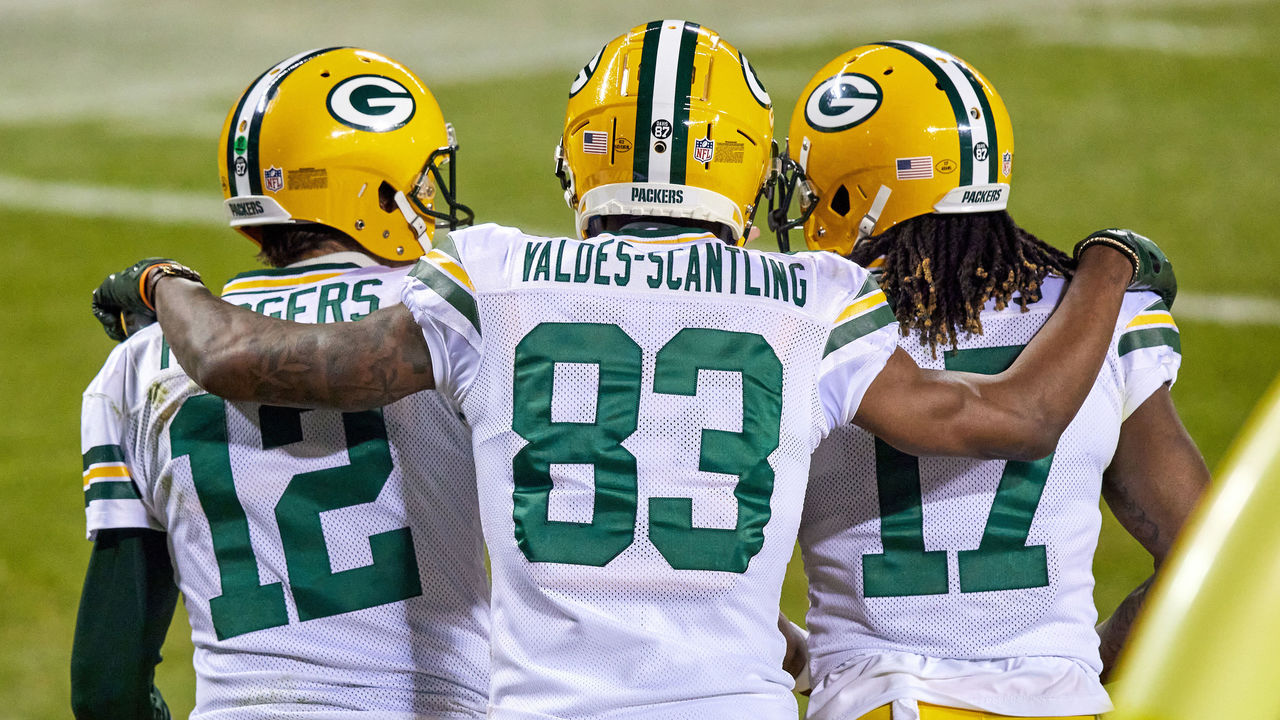 Is it true they haven't surrounded him with weapons?
I know this talking point gets repeated a lot, but ... not really?
Davante Adams is one of the league's best wideouts. The Packers' offensive line is terrific, and last year the team gave left tackle David Bakhtiari a massive extension. This offseason, Green Bay re-signed running back Aaron Jones. Tight end Robert Tonyan caught 11 touchdown passes in 2020. And wideout Marquez Valdes-Scantling recorded 374 receiving yards on deep passes last year (the league's eighth-highest mark), in addition to four deep-ball TDs (tied for fourth), all according to PFF.
The Packers also fielded the league's best offense, and they're 26-6 over the last two seasons.
So Rodgers is kind of just flexing here because he can?
Well, not exactly. A better way to understand where Rodgers is coming from is to view his situation similarly to Tom Brady's over his last few seasons with the New England Patriots.
Brady outlasted Jimmy Garoppolo's rookie contract, but when he still wanted a commitment the Pats weren't willing to give him, the now seven-time Super Bowl champion set things up so he could leave. Rodgers is trying to leverage something similar. The problem is his timing because he's still under contract for three more years.
Could Rodgers really retire?
I mean, he could. That's a "serious consideration," according to Rapoport, even though Rodgers can clearly still play at an all-world level.
But he'd be forgoing a lot of money by walking away, from his $14.7-million salary in 2021 to an additional $23 million in signing-bonus proration that would need to be paid back to the team.
He's not banking on being the new "Jeopardy!" host, is he?
It wouldn't be the strangest thing to come out of Hollywood, but that's far from certain. There are guest hosts for the show lined up through the second week of August.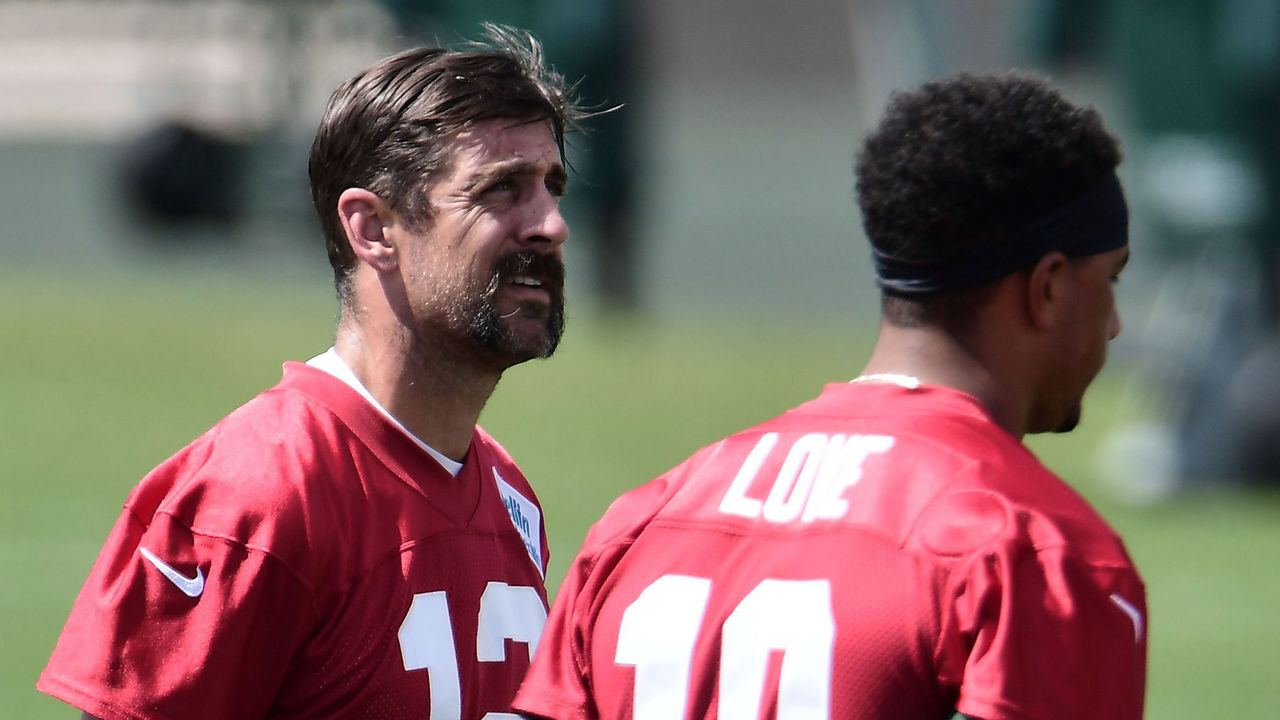 What about a holdout?
He's free to sit out voluntary organized team activities this month, but Rodgers would face fines each day if he skips June's three-day mandatory minicamp. The same goes for training camp and into the season, when he'd also be forfeiting salary every week.
Again, the timing of all this - with three years remaining on his deal - really hurts his leverage, unless Rodgers is genuinely willing to call it quits.
He's really that dug in?
It seems so. Yahoo's Robinson points out that Rodgers' agent once had Carson Palmer as a client, and Palmer used a holdout/retirement threat to force the Cincinnati Bengals to trade him to the Raiders. It helped that once all of this went down in October 2011, Andy Dalton had stepped in to prove himself as a capable starter for Cincinnati.
Do you really see a trade happening?
We're still months away from Rodgers seriously needing to sacrifice anything substantial, so it's tough to say right now. Gutekunst and LaFleur have said all the right things publicly, but they'll need to do plenty more to fix this situation, and eventually, they might decide to roll with Love after all.
Any number of teams would undoubtedly be willing to trade for Rodgers, depending on the price needed to get the Packers to budge. The Broncos notably didn't draft a quarterback over the weekend. And it's telling that ESPN Packers reporter Rob Demovsky said the chances of Rodgers playing for Green Bay this fall are less than 5%.
Perhaps the only certainty right now is this storyline is far from over.
Dom Cosentino is a senior features writer at theScore.
Comments
✕
What's going on with Aaron Rodgers and the Packers?
  Got something to say? Leave a comment below!