10 under-the-radar prospects we love in the 2021 NFL Draft
L to R (Getty Images): David Madison/Rey Del Rio/Justin Berl/Jonathan Ferrey
Blue-chip prospects get all the attention, but plenty of players selected in the later rounds of the NFL draft will wind up having stellar careers as well.
Here are 10 under-the-radar prospects who could outperform their 2021 draft positions and become high-impact pros:
Jermar Jefferson - RB, Oregon State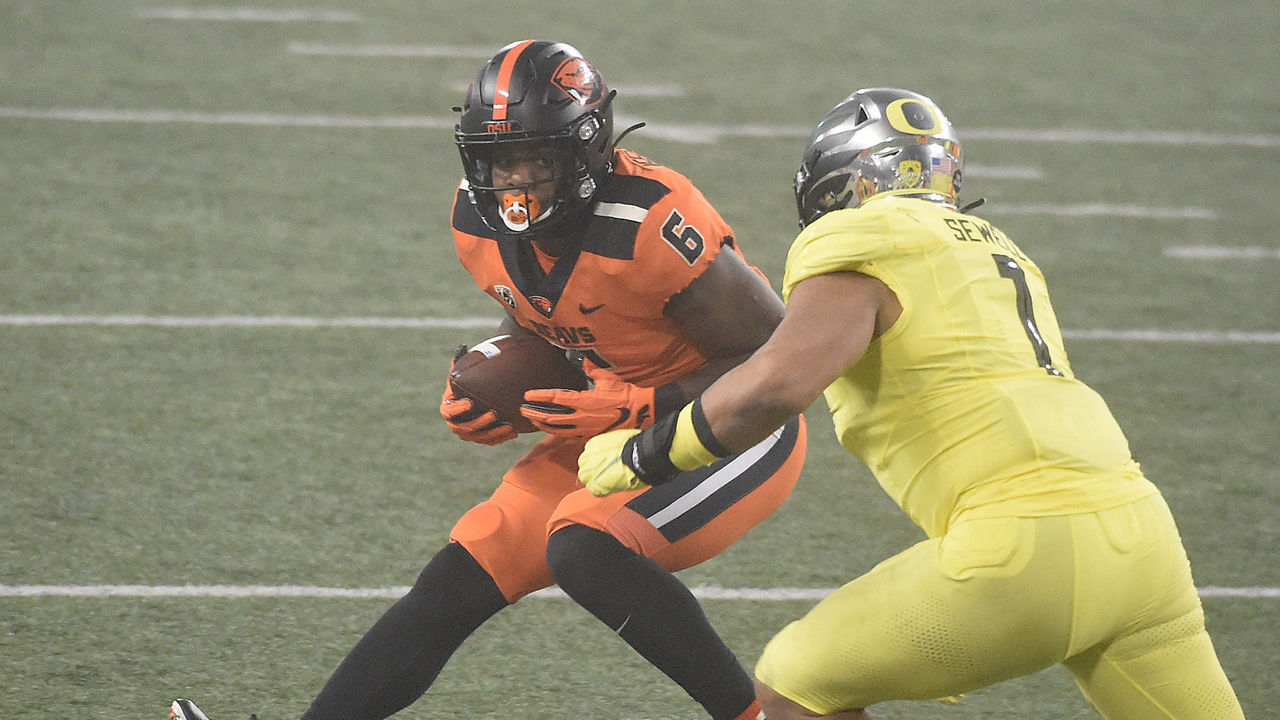 Drafting a running back is all about maximizing value. If a team is looking to get the best bang for its buck, Jefferson is the guy to target. He might not hear his name called until Day 3, but he fits the description of a diamond in the rough.
The best players make everything look easy, and Jefferson does just that when he's weaving his way through the trenches. Equipped with excellent vision, he consistently picks up the maximum yardage provided by his blocking, and his tough running style means he can pound his way for a few extra yards when necessary. Jefferson is going to make a general manager look very smart when slotted into a heavy zone-blocking offense.
Shakur Brown - CB, Michigan State
Brown isn't in the top tier of this draft's cornerbacks, and he might not even be grouped into the second tier. But his ball skills make him a name worth knowing.
A proven playmaker, Brown constantly made quarterbacks pay for costly throws during his time at Michigan State; the former Spartans cornerback plays like he has a GPS tracker on the football at all times. Though he's undersized at 5-foot-10, Brown is a physical corner who is strong enough to hang in press coverage and is also capable of making open-field tackles. A move to the slot could be in his future, but in today's NFL, that's not enough reason to write him off.
Ihmir Smith-Marsette - WR, Iowa
Smith-Marsette is the victim of a couple of circumstances: He's part of a deep wide receiver class that's allowing him to fly under the radar, and his production at Iowa was severely hampered by quarterback play. Remove those two issues, and a receiver waiting to explode onto the scene emerges.
Boasting incredible speed, Smith-Marsette is a creative weapon waiting to be utilized. He can take the top off a defense - something he did quite well when his targets weren't underthrown - and can be incorporated as a gadget player. Getting the ball in his hands via a jet sweep, end-around, or quick screen can also help tap into his yards-after-the-catch potential. While he may be lost in a crowded 2021 draft class, Smith-Marsette looks ready to stand out at the next level.
Patrick Johnson - EDGE, Tulane
Down at Tulane is a pass-rusher waiting to be discovered. While the big-name stars face high expectations, it's the small-school players like Johnson who can shine unexpectedly.
Coming in at 6-foot-2 and 240 pounds, Johnson will have the attention of teams looking for an outside linebacker in a 3-4 scheme. He loves getting his hands dirty by blowing up rushers and blockers in the backfield, does a good job converting speed to power when getting after the quarterback, and knows how to use his hands efficiently. There's not much to dislike about Johnson beyond a few traits that need some development. He's a project, but he's one worth drafting.
Jamie Newman - QB, Georgia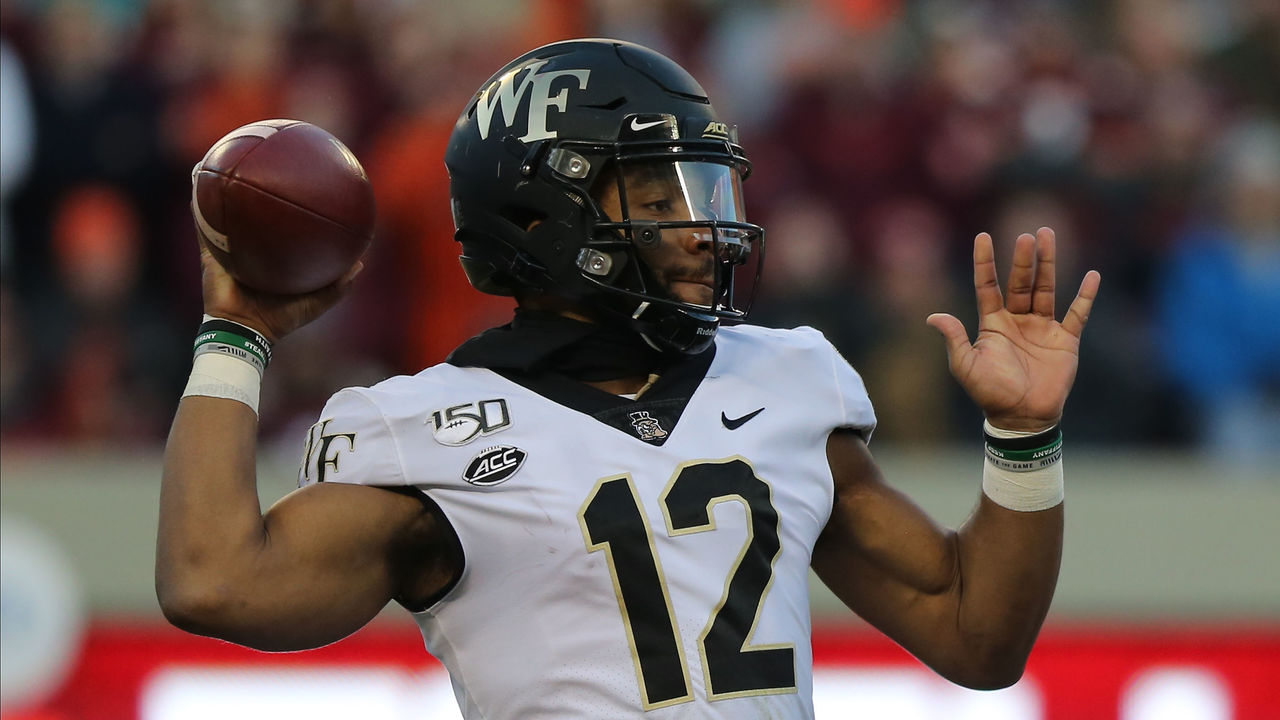 Newman is flying under the radar for several reasons. He never played a down for Georgia - opting out of the 2020 season after transferring from Wake Forest - and the five likely first-round quarterbacks are garnering plenty of attention during this draft cycle. Kyle Trask, Davis Mills, and Kellen Mond form the consensus second tier of quarterback prospects, leaving the dual-threat passer on the outside looking in.
But teams may be wiser to draft Newman over the likes of Mills and Mond - and maybe even Trask, too. He's one of the best deep throwers in the 2021 class, adds value as a runner, and was forced to throw into tight windows on numerous occasions due to a poor supporting cast in college. Newman isn't the most naturally accurate quarterback, but there are more than enough tools in his belt to make him worth a shot as a developmental prospect early on Day 3.
Simi Fehoko - WR, Stanford
Fehoko is perhaps the year's most fascinating prospect puzzle to solve. He enters the league with only four starts to his name, but don't let that fool you. His best work could still be on the way.
The former Stanford receiver is incredibly raw, but he's got the perfect combination of size and speed. Standing 6-foot-4 and clocking a 4.4 40-yard dash, Fehoko could be an immediate mismatch in the slot. He could also develop into a capable receiver on the outside once his route running becomes more polished. The only real concern is a collection of puzzling drops, but he makes up for it with some big-time grabs thanks to his large catch radius.
It's not often a receiver comes along with the combination of potential and inexperience that Fehoko possesses. Don't look at him as a gamble, but rather as a lottery ticket waiting to be cashed.
Andre Cisco - S, Syracuse
After tearing his ACL early in the 2020 college football season, Cisco is being overlooked in a questionable safety group. If not for his injury, one could argue that the former Syracuse defender is the top player at his position.
Cisco offers blazing speed and enough range to thrive as a deep-lying safety in any scheme. He's amassed 13 interceptions and 14 pass breakups in just 24 career games, so he has the ball skills NFL teams covet. There are areas of his game that still need improvement - most notably, his angles taken in run defense as a tackler - but his skill set profiles as one of the very best among safeties in the 2021 class. There's plenty of value in Cisco, who could become a long-term starter selected on Day 3.
Brady Christensen - OT, BYU
Penei Sewell, Rashawn Slater, Christian Darrisaw, and Teven Jenkins are getting all the attention, but any club that misses out on the draft's top tier of offensive tackles would be wise to target Christensen. Zach Wilson rarely faced consistent pressure last season, and his blindside protector was the primary reason for that.
Christensen isn't physically up to par with the elite prospects at his position, but he tested like an elite athlete - and showed it on the field - while displaying smooth feet in pass protection. The former BYU standout was utterly dominant over the last two years, allowing just two sacks and driving defenders forward in run defense. Though he'll need some fine-tuning and likely won't go off the board until at least Round 3, Christensen has "NFL starter" written all over him.
Milton Williams - DT, Louisiana Tech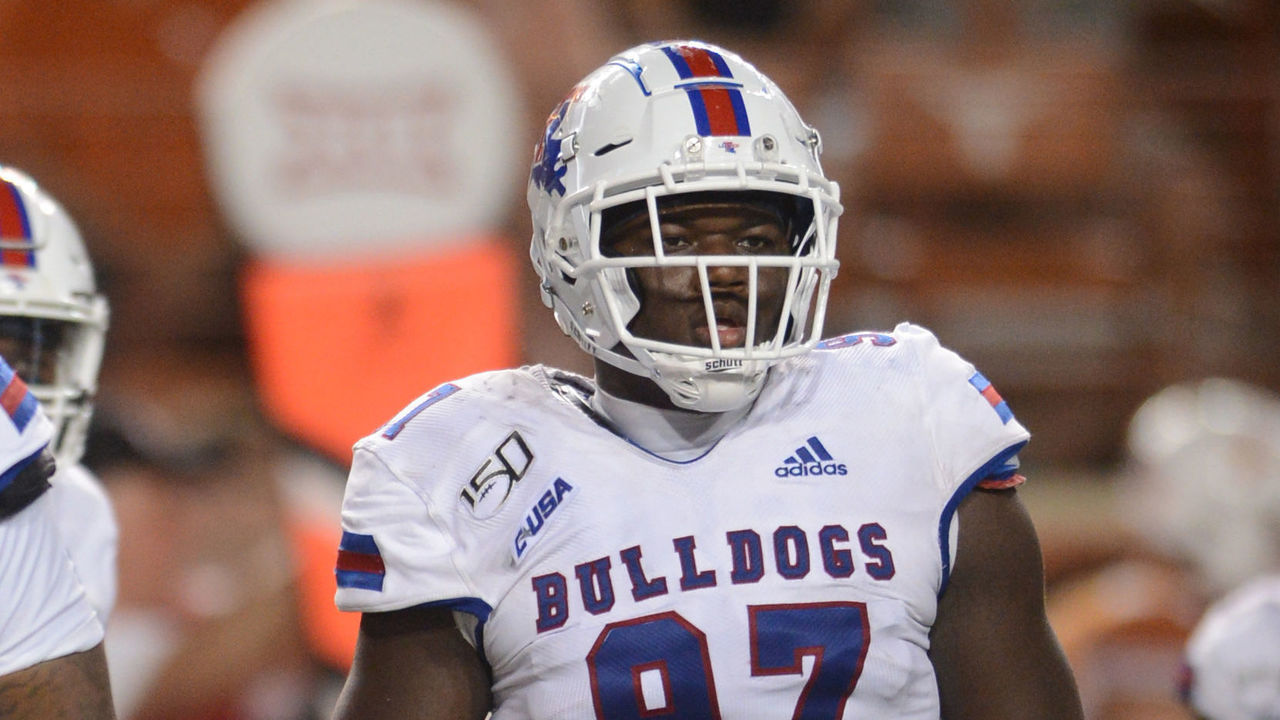 After Alabama's Christian Barmore, there are plenty of question marks surrounding a relatively weak defensive line class. Williams is the perfect high-upside prospect to target in such a group.
Everything about Williams' game screams "diamond in the rough." He's an elite athlete for the position, testing in at least the 90th percentile in every drill during his pro day. The versatile lineman also remade his body over his college career, initially playing on the edge before moving inside in 2020. The move didn't sap his explosiveness, though, as he dominated guards and centers with relative ease in both the pass and run game. Once Williams refines his pass-rush moves, the sky is the limit. He's the new breed of defensive tackle.
Kylen Granson - TE, SMU
Most 6-foot-2 tight ends don't even get drafted, lacking the size and strength to hold up full time at the position in the pros. But Granson deserves a chance to stick on an NFL roster.
The SMU product plays like a big receiver from the slot or inline, displaying a unique ability to make defenders miss after the catch and the speed to be a seam disruptor at the pro level. Granson is an excellent athlete and played a vital role in the Mustangs' offense, running a diverse route tree over the last two years. Most of his 2021 peers can't say that. While a team won't want him blocking consistently, Granson is fully capable of carving out a role as a "move" tight end/H-back hybrid.
Comments
✕
10 under-the-radar prospects we love in the 2021 NFL Draft
  Got something to say? Leave a comment below!