Predicting where the NFL's top offensive free agents will sign
L to R (Getty Images): Dylan Buell/Dustin Bradford/Icon Sportswire
Guessing the landing spots and contract terms for the NFL's top offensive free agents in 2021.
Kenny Golladay, WR
Age: 27
2020 stats: 20 catches, 338 yards, 2 TDs
Potential suitors: Giants, Jets, Dolphins, Bears, Ravens, Colts, Patriots, Washington
The Lions are primed to tank in 2021 after trading Matthew Stafford for Jared Goff and multiple first-round picks, so paying Golladay close to $20 million on a one-year franchise tag made little sense. 2019's leader in receiving touchdowns will find no shortage of suitors on the open market despite his spotty injury history. The NFL's two New York franchises averaged fewer points per game in 2020 than every other team in the league, and both should make a strong push to add Golladay to their dearth of receiving weapons.
🔮 Prediction: Giants on a 5-year, $84M contract ($42M guaranteed)
Trent Williams, LT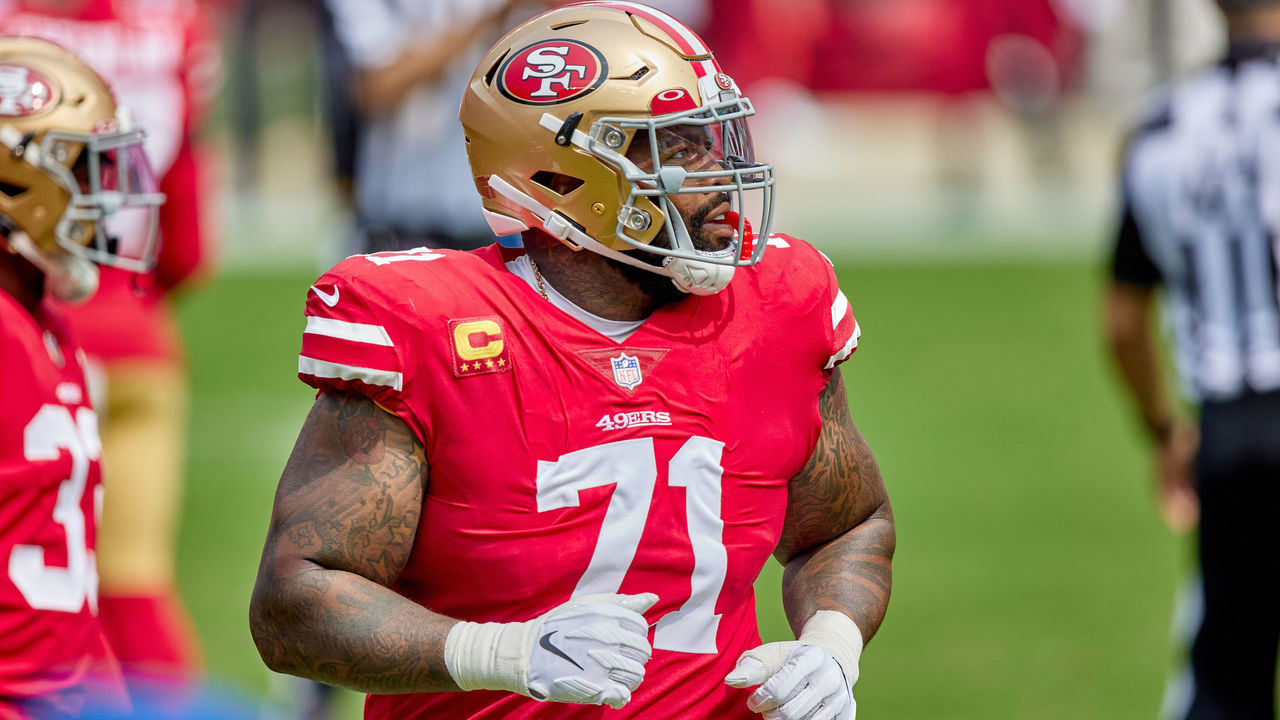 Age: 32
2020 stats: 14 starts, 3.5 sacks allowed
Potential suitors: Colts, Jaguars, Jets, Chargers, Seahawks
Williams re-established himself as one of the NFL's premier offensive linemen after returning to San Francisco last season. He'll be looking to cash in with one more big contract as he enters the latter years of his career, and the 49ers have a chance at contending, so the question is whether they'll be willing to pay up. Getting back into the mix among the NFC elite will be difficult if there's a major hole to fill on the left side of the offensive line. John Lynch should be doing whatever he can to get this done.
🔮 Prediction: 49ers on a 3-year, $54M contract ($32M guaranteed)
Aaron Jones, RB
Age: 26
2020 stats: 1,104 rushing yards, 335 receiving yards, 11 total TDs
Potential suitors: Dolphins, Bills, Jets
The Packers surely don't want to lose the playmaking ability Jones brings to the offense, but we're also talking about one of the more disciplined organizations in football. They're not overpaying for a running back. If Jones gets to the open market, teams with cap space to burn are in a great position to pry him away. And there may be no better fit than the Dolphins, who will be looking to surround Tua Tagovailoa with more skill-position talent as he sets out to rebound from an underwhelming rookie season.
🔮 Prediction: Dolphins on a 3-year, $39M contract ($23M guaranteed)
JuJu Smith-Schuster, WR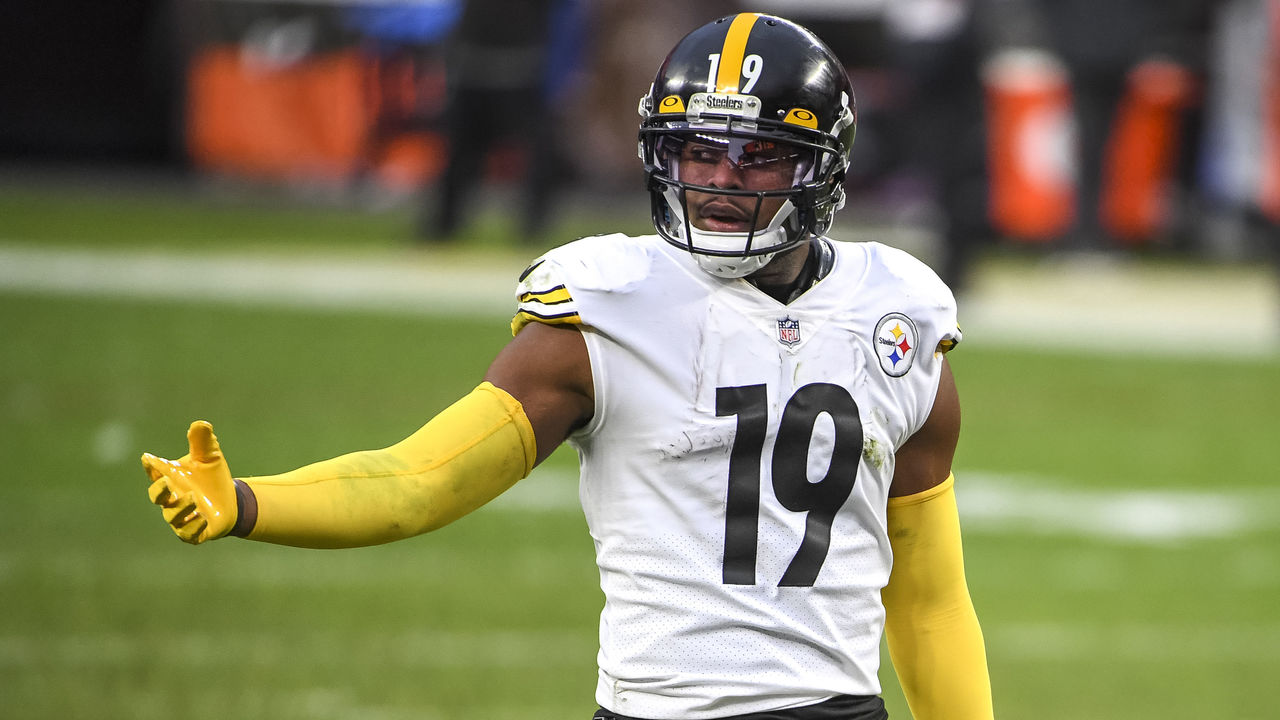 Age: 24
2020 stats: 97 catches, 831 yards, 9 TDs
Potential suitors: Giants, Raiders, Bears, Dolphins, Jets
JuJu hasn't been able to build on his sensational sophomore season, where he racked up 1,426 yards on 111 catches. Still just 24 years old, he should have a number of receiver-needy teams vying for his services. Look for the wideout to pass up the allure of big markets to stay in the AFC North. He'll solve the Ravens' issues at receiver and give Lamar Jackson a reliable possession target opposite the explosive Hollywood Brown.
🔮 Prediction: Ravens on a 3-year, $51M contract ($32M guaranteed)
Hunter Henry, TE
Age: 26
2020 stats: 60 catches, 613 yards, 4 TDs
Potential suitors: Patriots, Bills, Bengals, Jaguars, Jets
Injury issues have kept Henry from truly breaking out to this point in his career, but there's no doubt he's the top tight end on the market this year. He'll have numerous suitors driving up his price tag, and while the Patriots are an obvious fit given their tight end situation, this is another spot where the Jaguars could flex their financial muscle. A reliable target over the middle of the field would be a nice get for Jacksonville's incoming franchise quarterback.
🔮 Prediction: Jaguars on a 4-year, $48M contract ($20M guaranteed)
Will Fuller, WR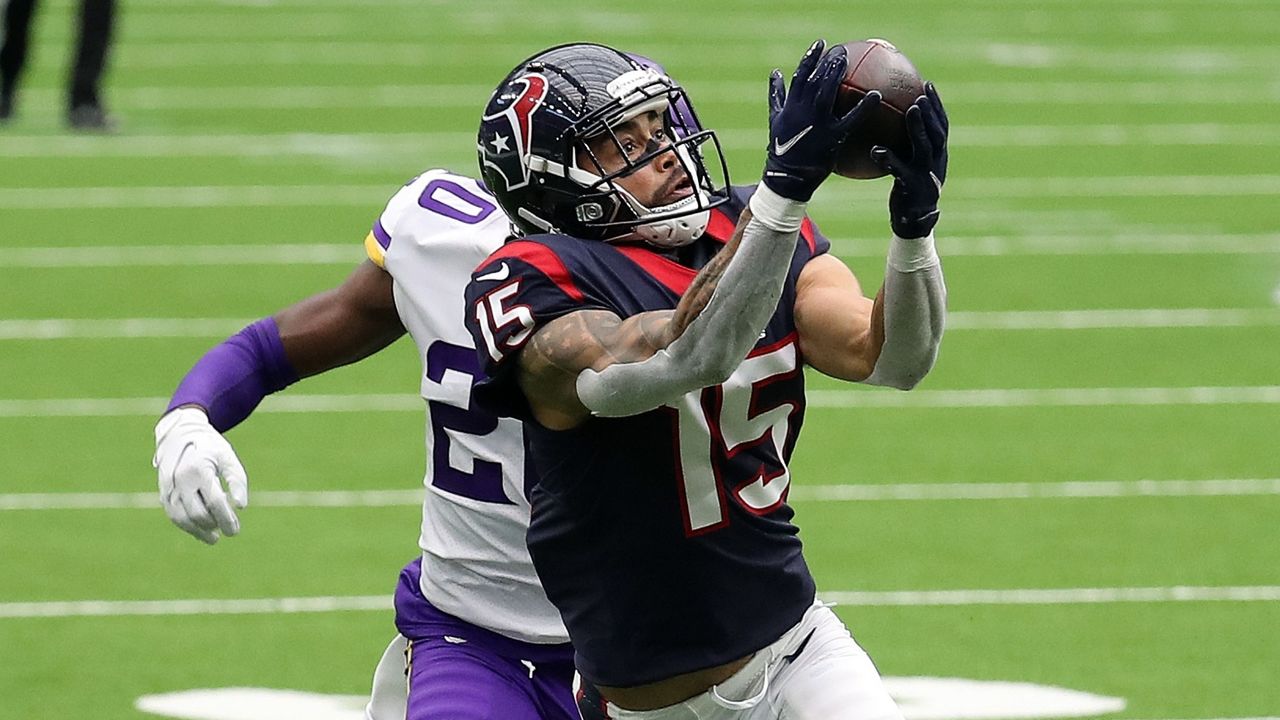 Age: 26
2020 stats: 53 catches, 879 yards, 8 TDs
Potential suitors: Packers, Bears, Eagles
The Texans declined to use the franchise tag on Fuller, clearing the way for him to be the latest (though potentially not the last) player to move on from Houston. He comes with a frustrating injury history, but the upside is immense - Fuller had seamlessly taken over as Deshaun Watson's top target before a suspension ended his 2020 season after 11 games; he was on pace for over 1,200 yards and 11 touchdowns. There were rumblings about the Packers making a push for the speedy wideout at last year's trade deadline, and considering the pressure to win while they still can with Aaron Rodgers, Green Bay should be aggressive with this opportunity.
🔮 Prediction: Packers on a 2-year, $32M contract ($24M guaranteed)
Corey Linsley, C
Age: 29
2020 stats: 13 starts, 1 sack allowed
Potential suitors: Chargers, Bengals, Seahawks
The Chargers have their franchise quarterback in Justin Herbert - now they have to protect him. Mike Pouncey's retirement left a gaping hole in the center of L.A.'s offensive line, and plugging it with an All-Pro is worth what is likely to be a substantial price tag.
🔮 Prediction: Chargers on a 4-year, $44M contract ($25M guaranteed)
Curtis Samuel, WR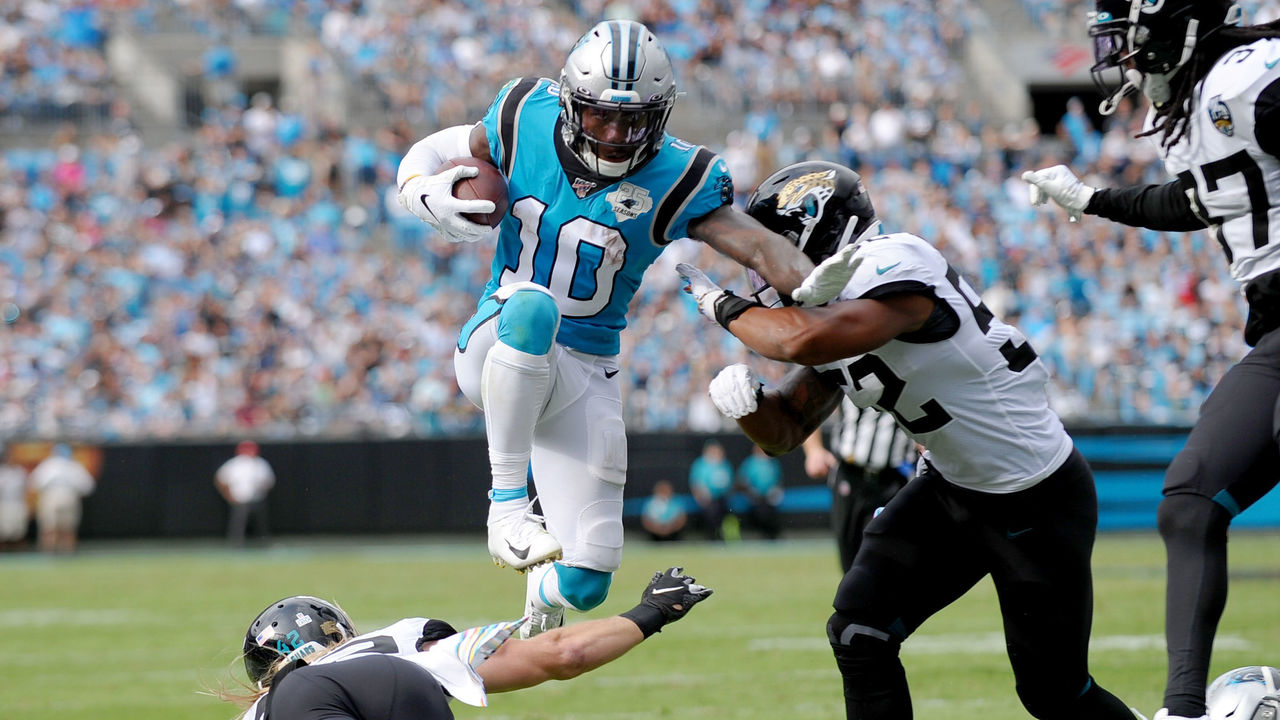 Age: 24
2020 stats: 851 receiving yards, 200 rushing yards, 5 total TDs
Potential suitors: Washington, Ravens, Jaguars
Easy to overlook in a stacked free-agent wide receiver class, Samuel is poised to land a major payday. There's no wideout with a more diverse skill set than the former second-round pick. In 2019, the Panthers unleashed Samuel as a deep threat and he posted a top-12 average depth of target figure of 14.6 yards. In 2020, under a new coaching staff, Samuel's ADOT plummeted to 7.3 yards as the Panthers opted to use him more as a running back. A reunion with his former Carolina coaches in the nation's capital would be a perfect fit, with Samuel and Terry McLaurin forming a formidable one-two punch.
🔮 Prediction: Washington on a 4-year, $48M contract ($23M guaranteed)
Jameis Winston, QB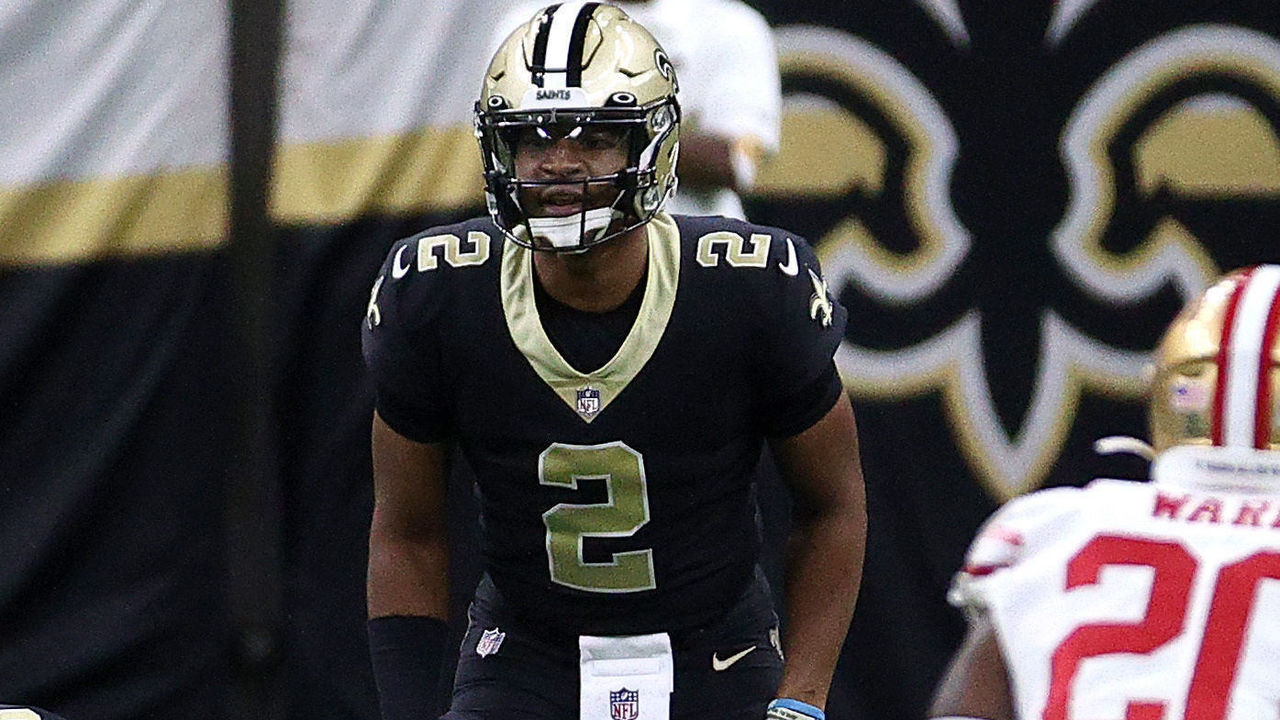 Age: 27
2019 stats (last year as starter): 5,109 passing yards, 33 TDs, 30 INT
Potential suitors: Saints, Bears, Washington
After settling for a one-year, $1.1-million contract to serve as Drew Brees' backup last offseason, Winston once again finds himself on the open market. However, this time he just may be the top quarterback available. How his market has changed after throwing just 17 passes in 2020 is anyone's guess, but the fact at least a few teams are in the market for a starter, including New Orleans, could certainly help. As tempting as it is to send him elsewhere, with a nod to the Saints' cap situation, Sean Payton isn't going into a season with Taysom Hill as his starter. Look for a cap-friendly deal that gives Winston the opportunity to earn more via incentives.
🔮 Prediction: Saints on a 1-year, $2M contract with incentives
Joe Thuney, G
Age: 28
2020 stats: 16 starts, 0.5 sacks allowed
Potential suitors: Jets, Bengals, Dolphins
Quietly one of the NFL's most dependable offensive linemen, coming off a 2020 season played on the franchise tag, Thuney is poised to cash in on the open market. The Jets should be at the front of the line jockeying for his services. New York has the cash, the need, and stealing him away from the division-rival Patriots would make it all the more sweet. Thuney could slide in alongside 2020 first-rounder Mekhi Becton, which would solidify the left side of the offensive line for years to come.
🔮 Prediction: Jets on a 4-year, $56M contract ($30M guaranteed)
Comments
✕
Predicting where the NFL's top offensive free agents will sign
  Got something to say? Leave a comment below!