The already bizarre 2020 NFL campaign hasn't been kind to a handful of head coaches. The Houston Texans and Atlanta Falcons already fired Bill O'Brien and Dan Quinn, respectively, early in the season, and more staff shake-ups may be on the way.
Here are five more coaches whose jobs could soon be in jeopardy if they aren't already:
Mike Zimmer, Minnesota Vikings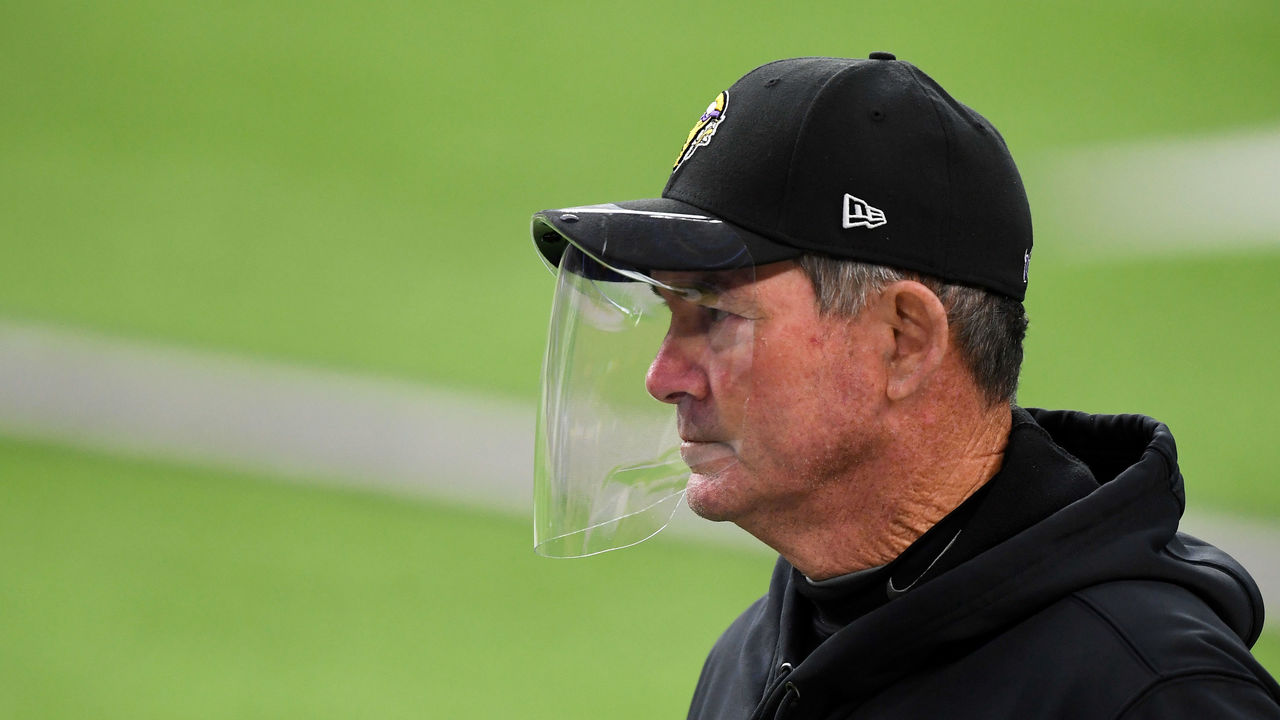 Thermometer: 🔥 (out of five)
The 1-5 Vikings sitting last in the NFC North is one of the biggest surprises of the year thus far, and the club's disappointing results will have many questioning Zimmer's long-term status at the helm.
Minnesota's defense is underachieving in a big way, regardless of injury troubles. Zimmer's 27th-ranked pass defense - the secondary is usually his bread and butter - is the leading factor in his unit allowing 32 points per game. Losing by 17 points to the previously winless Falcons provided the rotten cherry on top of a disastrous start to 2020.
Zimmer isn't in serious danger of losing his job at this point, but things could change quickly if the Vikings turn in more poor performances. The 64-year-old signed a multi-year contract extension this offseason, though he's reportedly flirted with retirement in recent years. He may not be officially "fired," but a mutual parting of ways could be on the horizon.
Anthony Lynn, Los Angeles Chargers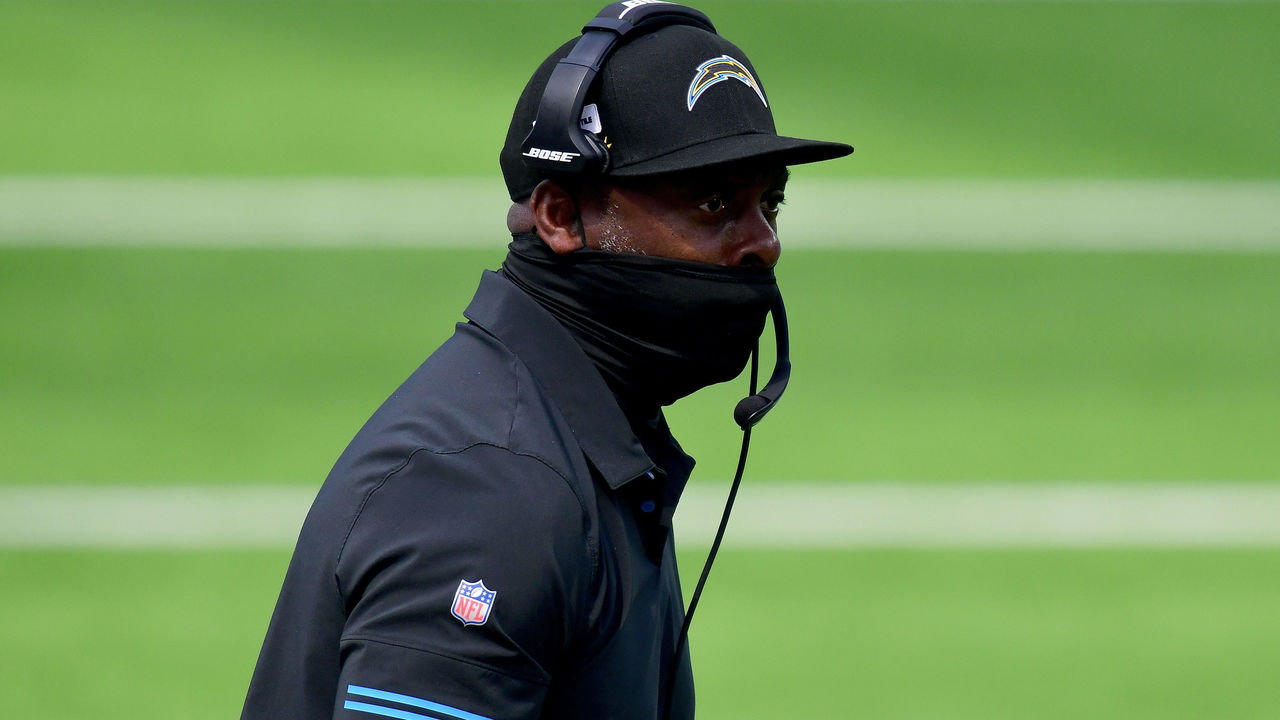 Thermometer: 🔥🔥
The Chargers seem intent on making multiple postseason runs with Justin Herbert under center, but Lynn may not be the coach to lead them to the promised land.
Lynn isn't a horrible coach by any means - he's just not a great one. Outside of his 12-4 campaign in 2018 - for which he deserves credit - the 51-year-old is 15-22 with Los Angeles. His scoring offense ranks 24th this season, while his rushing attack is averaging 3.8 yards per carry, good for 27th.
The Bolts are enduring yet another streak of major injuries, but Lynn's conservative approach will ultimately be his undoing. After all, Tyrod Taylor would still be starting quarterback if it weren't for team doctors accidentally puncturing his lung.
Yes, Herbert is 0-4 as a starter. However, it's hard to argue who L.A. has a better shot of winning games with after the rookie first-rounder very nearly knocked off the Kansas City Chiefs, Tampa Bay Buccaneers, and New Orleans Saints. Lynn appears likely to finish the season in charge, but the Chargers may not settle for mediocrity much longer.
Matt Patricia, Detroit Lions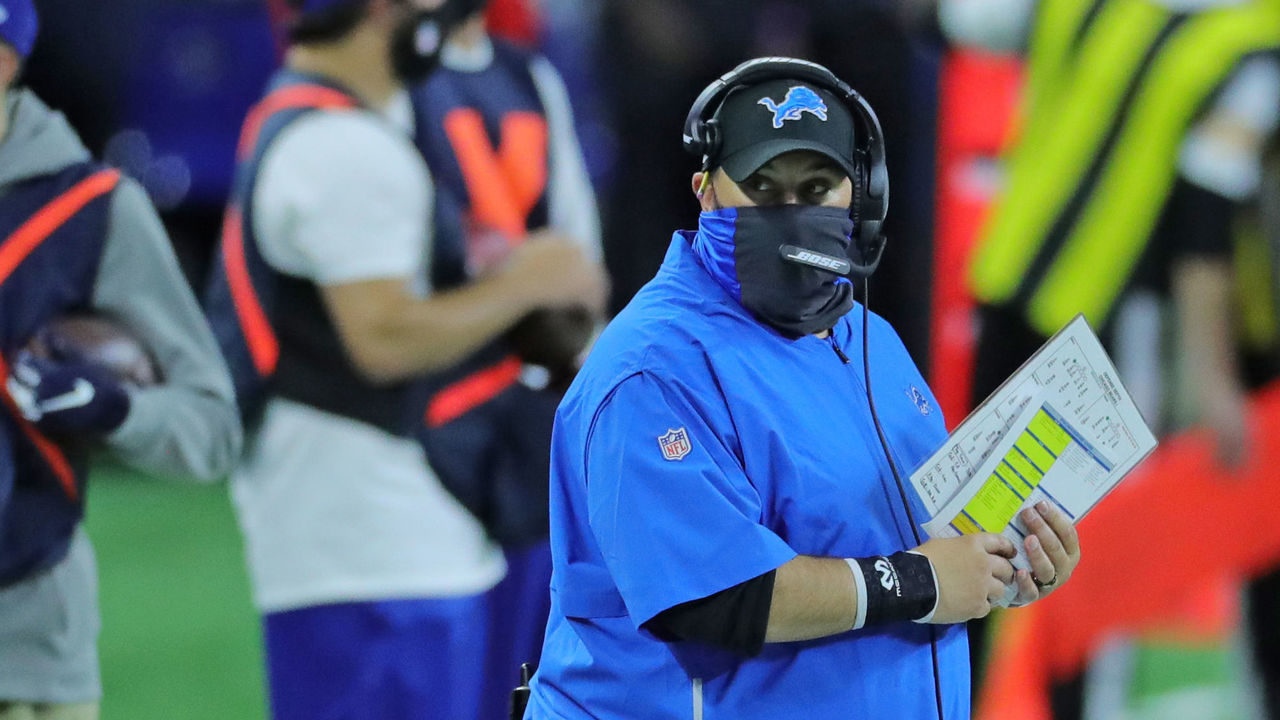 Thermometer: 🔥🔥🔥
The Lions are playing fairly well through six weeks, so Patricia's status has more to do with past performances than recent shortcomings.
Still, Detroit's head coach will draw plenty of criticism if his squad doesn't compete for a playoff spot. Patricia owns an 11-25-1 record through his first 37 games in charge, and the defense - his area of expertise - allowed 104 points across the club's three 2020 loses.
Patricia may not be in imminent danger after topping the Jaguars on Sunday. However, a third straight unsuccessful campaign would surely result in yet another reset for a perennially disappointing Detroit team. His production has never seemed to match the hype, and we can't ignore rifts with past and present Lions players.
Doug Marrone, Jacksonville Jaguars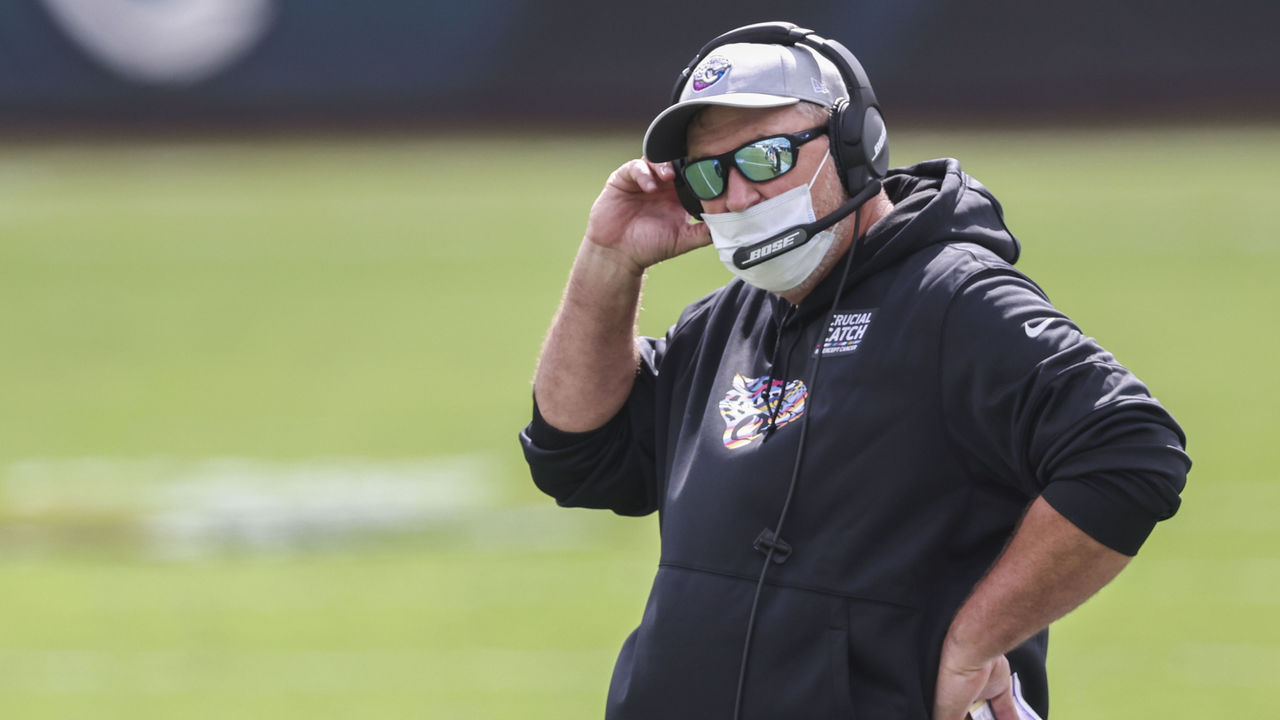 Thermometer: 🔥🔥🔥🔥
The Jaguars' surprising Week 1 win over the Indianapolis Colts feels like ages ago. Jacksonville has dropped five straight since that opening-day victory, including a lackluster loss against Detroit.
Marrone has been on the hot seat for years and probably should have been let go after last season. General manager Dave Caldwell's numerous questionable roster decisions certainly haven't put his coach in a good spot, and the duo's time is clearly running out.
Since featuring in the AFC Championship Game, Marrone owns a measly 12-26 record and is well on his way to finishing last in his division for a third straight campaign. Jacksonville's offense and defense both lack direction, and the club's performances are getting progressively worse.
The Jaguars were expected to struggle, though it's part of the reason why Marrone's job was in jeopardy in the first place. His seat is getting warmer by the week, and at this point, we'd be surprised if he makes it to Week 17.
Adam Gase, New York Jets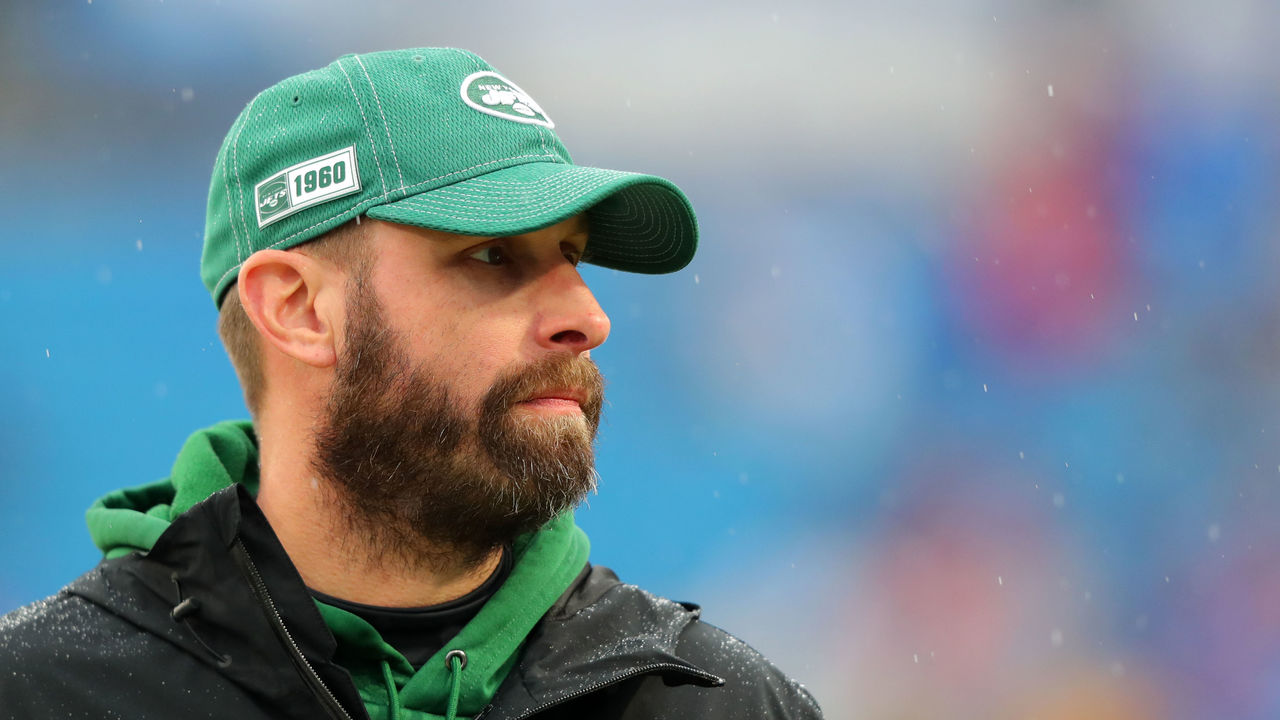 Thermometer: 🔥🔥🔥🔥🔥
The Jets weren't ready to pull the plug on Gase earlier in the year, but it feels like it's only a matter of time. New York is now the league's lone remaining winless club after it was blown out by the Miami Dolphins on Sunday.
Nothing is going right for Gang Green, and most of the blame should be placed on the head coach. Gase lost his locker room, ran Le'Veon Bell out of town, and sees his squad rank near the bottom of most major categories.
| Category | Stat | NFL Rank |
| --- | --- | --- |
| Points | 75 | 32nd |
| Yards per play | 4.3 | 32nd |
| Passing yards | 1028 | 31st |
| Point differential | -110 | 32nd |
| Penalties | 45 | T-32nd |
| 3rd-down conversions | 30.2% | 32nd |
| Yards allowed | 2273 | 26th |
| Points allowed | 185 | 30th |
Gase's seat is as hot as it can get. His performance has many - including us - questioning why he was even hired in the first place. The Jets are dealing with a rash of injuries on both sides of the ball but haven't been nearly competitive enough to offer any glimmer of hope.
At least New York is the heavy favorite to land the No. 1 pick in next year's draft.