A panel of theScore's football editors votes on the NFL Power Rankings.
1. Kansas City Chiefs (1-0)
Previous rank: 1
The Chiefs thrashed Houston in the season opener despite not appearing to fire on all cylinders. That's very bad news for the rest of the league.
2. Baltimore Ravens (1-0)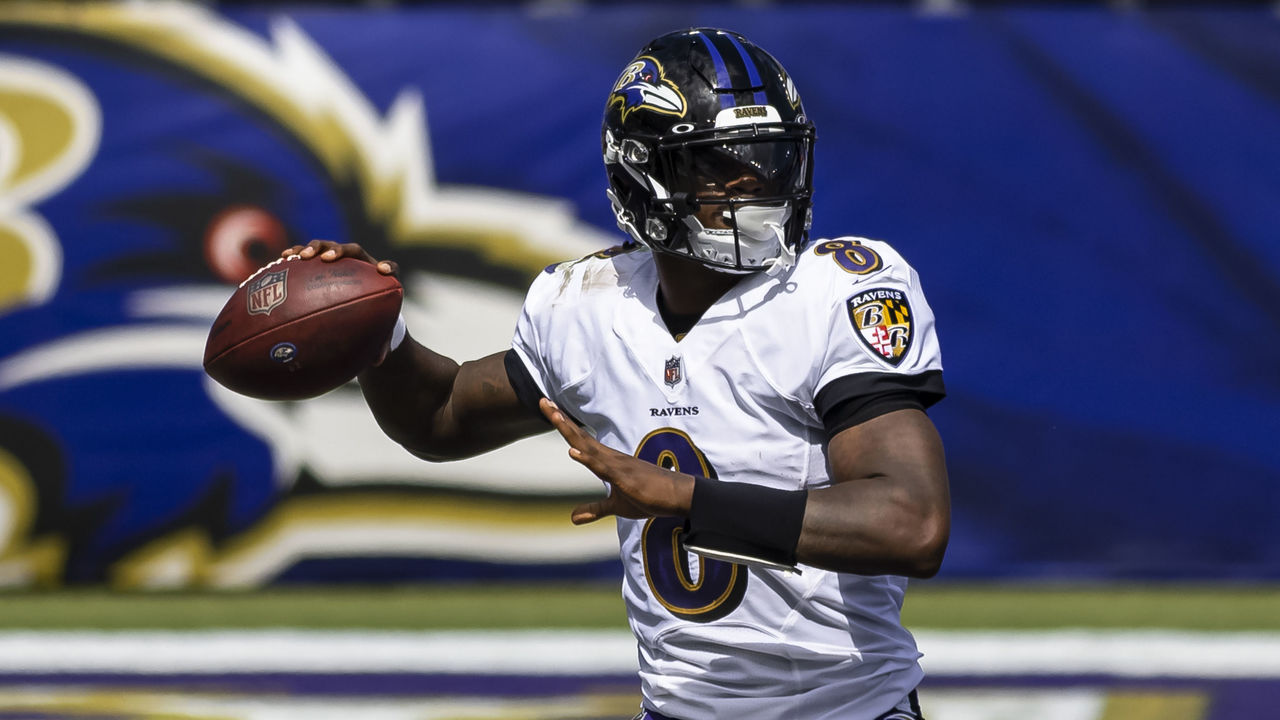 Previous rank: 2
Already the NFL's most exciting quarterback in the open field, Lamar Jackson had one of his best passing performances against Cleveland. We're not sure the sky is a high enough limit for the reigning MVP.
3. New Orleans Saints (1-0)
Previous rank: 3
Drew Brees and the Saints spoiled Tom Brady's debut with Tampa Bay, presumably answering any early questions about which club is the team to beat in the NFC South.
4. Seattle Seahawks (1-0)
Previous rank: 7
A productive debut for Jamal Adams, a solid blocking effort, and a thriving connection between Russell Wilson and DK Metcalf - this Seahawks roster is built for the long haul.
5. Green Bay Packers (1-0)
Previous rank: 10
Any doubts regarding Aaron Rodgers' status among the NFL's elite quarterbacks were put to rest Sunday in Minnesota. There may not be a better duo out there than Rodgers and Davante Adams.
6. Buffalo Bills (1-0)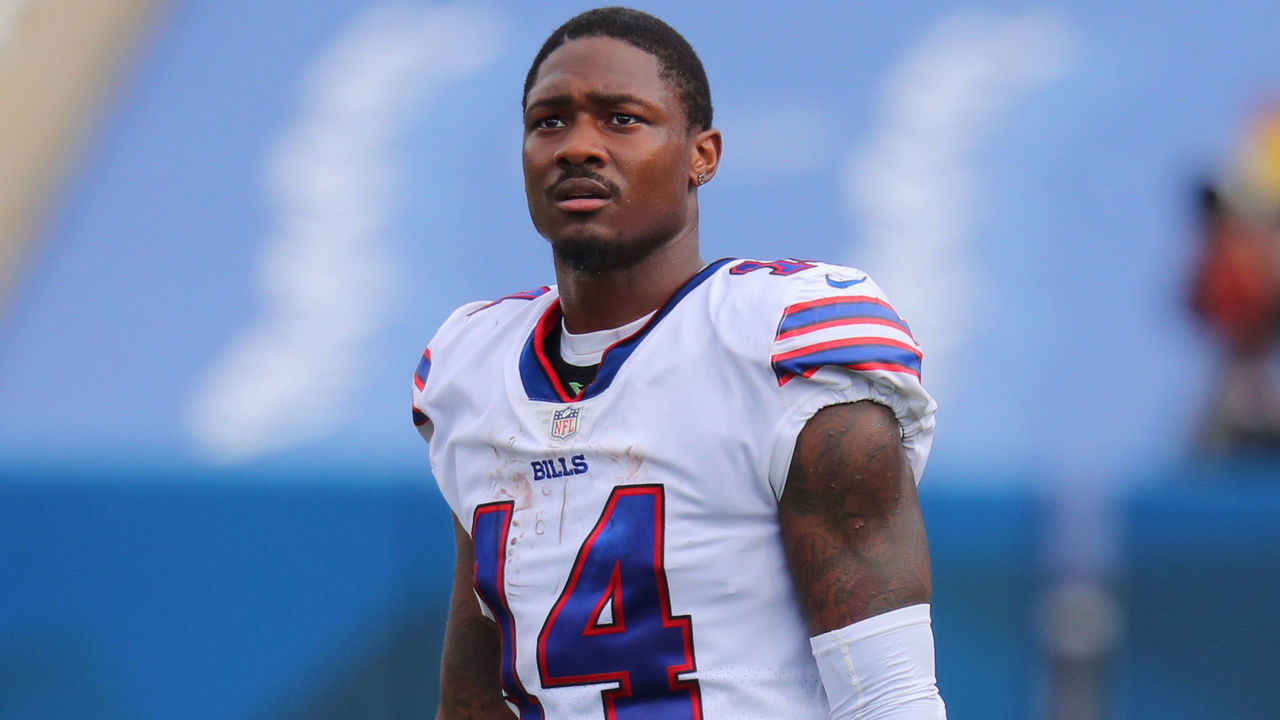 Previous rank: 9
Granted, their first game action together was against the Jets, but Josh Allen is off to a hot start in 2020 thanks to his connection with new top target Stefon Diggs. If only Allen could cut down on the fumbles.
7. Pittsburgh Steelers (1-0)
Previous rank: 12
Pittsburgh's defense is going to be a real problem for opponents this season. There's top-tier talent at every level, highlighted by the Steelers' ability to hold Saquon Barkley to just six rushing yards on 15 attempts.
8. Arizona Cardinals (1-0)
Previous rank: 16
Is there a new contender in the NFC West? After Kyler Murray established an instant rapport with DeAndre Hopkins to help the Cardinals secure a massive win over the rival 49ers, it sure looks like it.
9. Tennessee Titans (1-0)
Previous rank: 6
The Titans were a bit sluggish Monday night, but they'll benefit greatly if wideout Corey Davis can turn his productive showing into a season-long breakout opposite A.J. Brown.
10. Tampa Bay Buccaneers (0-1)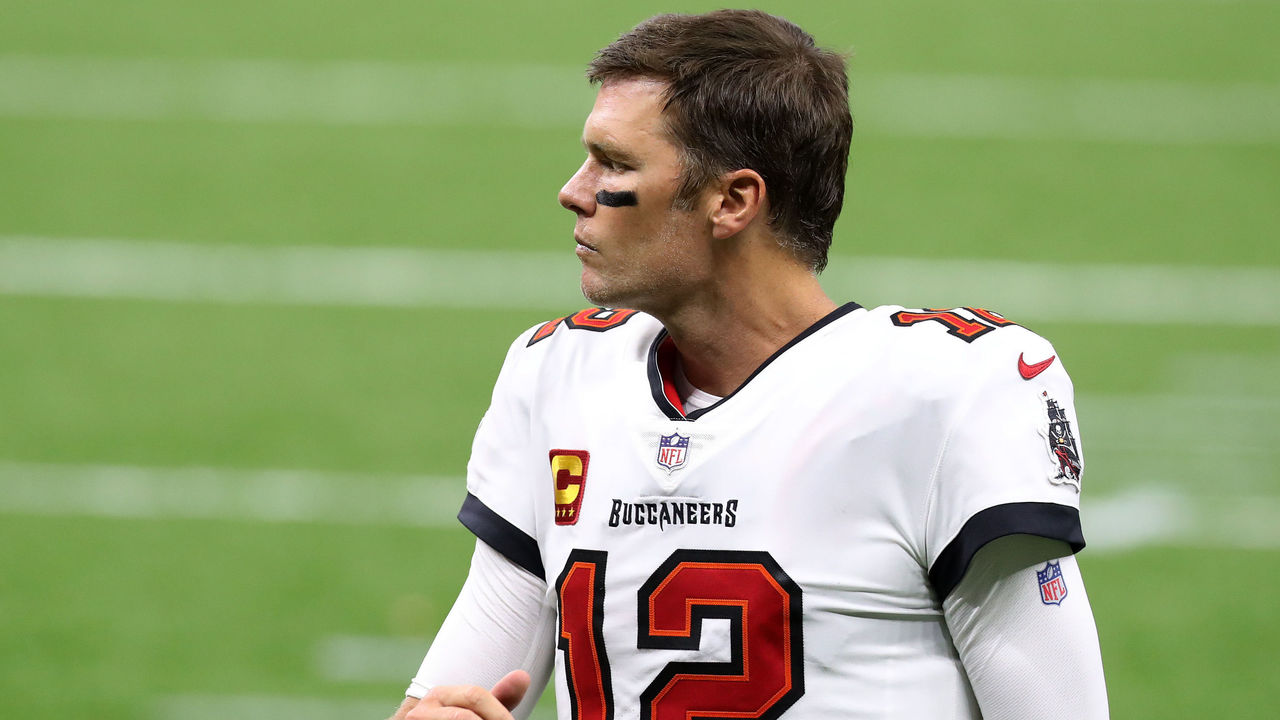 Previous rank: 5
Bruce Arians expects "a little more grit" from Tom Terrific after a less-than-stellar debut. We have little doubt Brady can respond.
11. San Francisco 49ers (0-1)
Previous rank: 4
Jimmy Garoppolo's critics were vocal again after his subpar Week 1 performance. We'll soon know exactly what to expect from the 49ers quarterback as juicy matchups with the Jets, Giants, Eagles, and Dolphins loom.
12. New England Patriots (1-0)
Previous rank: 17
Game 1 of the Cam Newton experiment was a success. New England won't be able to run the former MVP 15 times every week, but his performance against Miami was a promising one.
13. Los Angeles Rams (1-0)
Previous rank: 20
In case you were wondering, Aaron Donald is still the scariest defender on the planet. The interior rusher made his presence felt in the Rams' upset victory over the Cowboys.
14. Dallas Cowboys (0-1)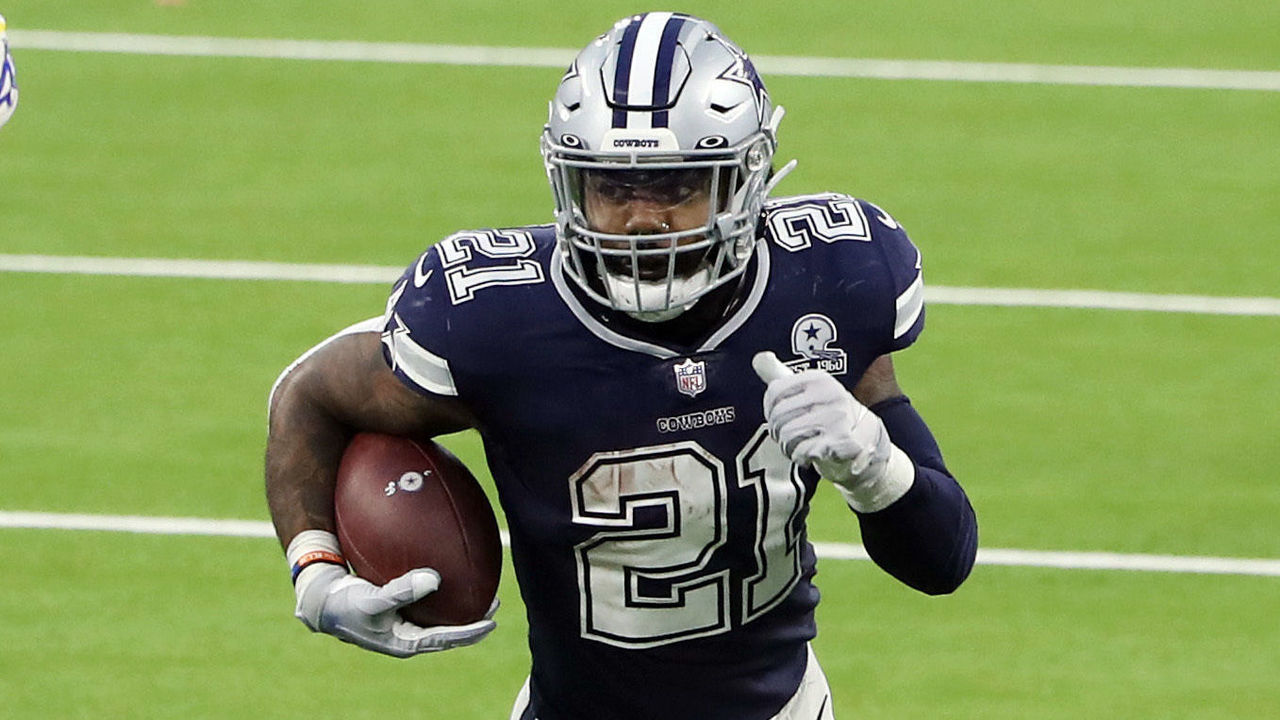 Previous rank: 8
Speaking of Dallas, one would think an offense featuring Ezekiel Elliott, Dak Prescott, Amari Cooper, Michael Gallup, and CeeDee Lamb could score more than 17 points against a Rams team that ranked 17th in scoring defense last year.
15. Minnesota Vikings (0-1)
Previous rank: 11
Issues in the secondary highlighted a disappointing season opener for Minnesota. The roster has plenty of talent, but questions at cornerback could greatly impact the Vikings' success in 2020.
16. Las Vegas Raiders (1-0)
Previous rank: 22
Take note, NFL. The Raiders have a star on their hands, and his name is Josh Jacobs. The second-year running back scored three touchdowns on what wasn't even his most efficient day on the ground. His role in the passing game is increasing, too.
17. Philadelphia Eagles (0-1)
Previous rank: 13
We don't want to overreact after one week, but Philadelphia is going nowhere fast if the injuries continue to mount and the offensive line keeps struggling to block for Carson Wentz.
18. Houston Texans (0-1)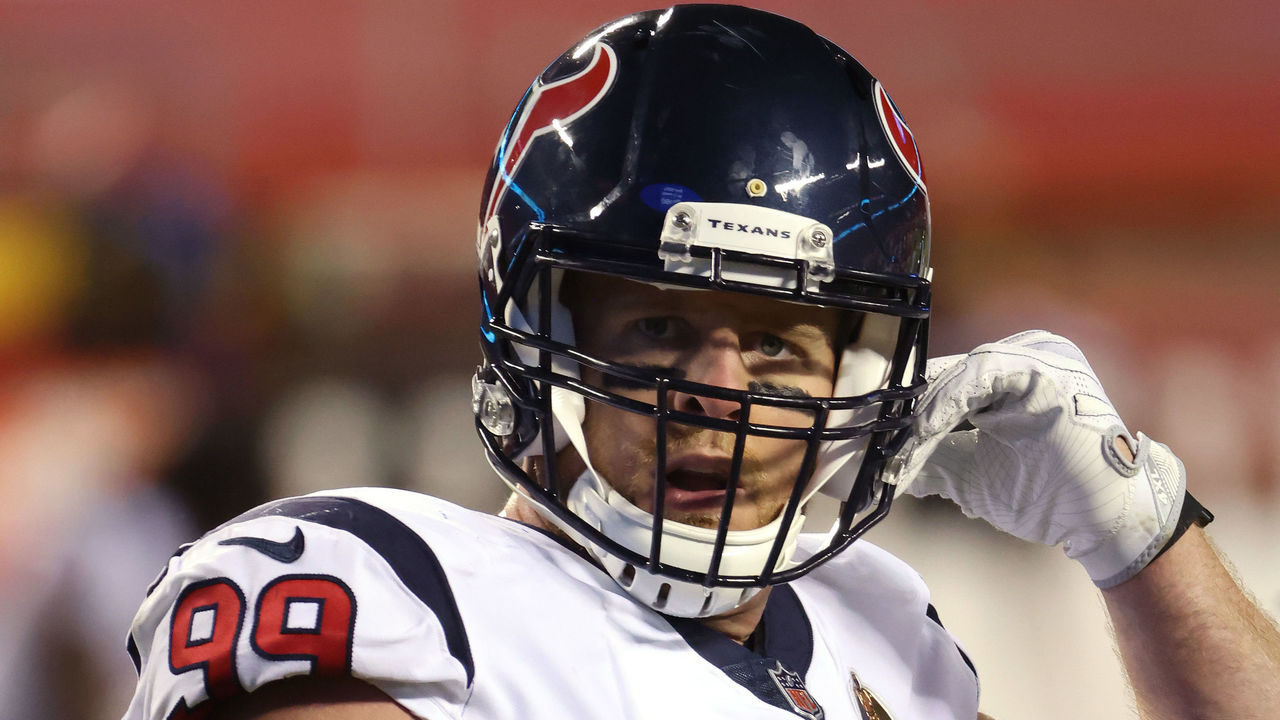 Previous rank: 14
Bill O'Brien's critics won't get any quieter after the Texans' lackluster opening-night performance. Like the Eagles, Houston is in big trouble if it can't protect its franchise quarterback.
19. Atlanta Falcons (0-1)
Previous rank: 19
The Falcons' offense was as productive as ever, but roster holes elsewhere reared their ugly heads against Seattle. With upcoming tilts against the Cowboys, Bears, and Packers, we'll soon know exactly where Atlanta stands in the NFC hierarchy.
20. Washington Football Team (1-0)
Previous rank: 31
Kudos to Ron Rivera. Washington's Week 1 win was as much about the team's strong second half as it was about an Eagles collapse. Washington's defensive front looks scary good with the addition of Chase Young.
21. Denver Broncos (0-1)
Previous rank: 18
Drew Lock's encore wasn't exactly a promising one, though he was missing his top target in Courtland Sutton. Denver is pretty banged up after playing just one game.
22. Indianapolis Colts (0-1)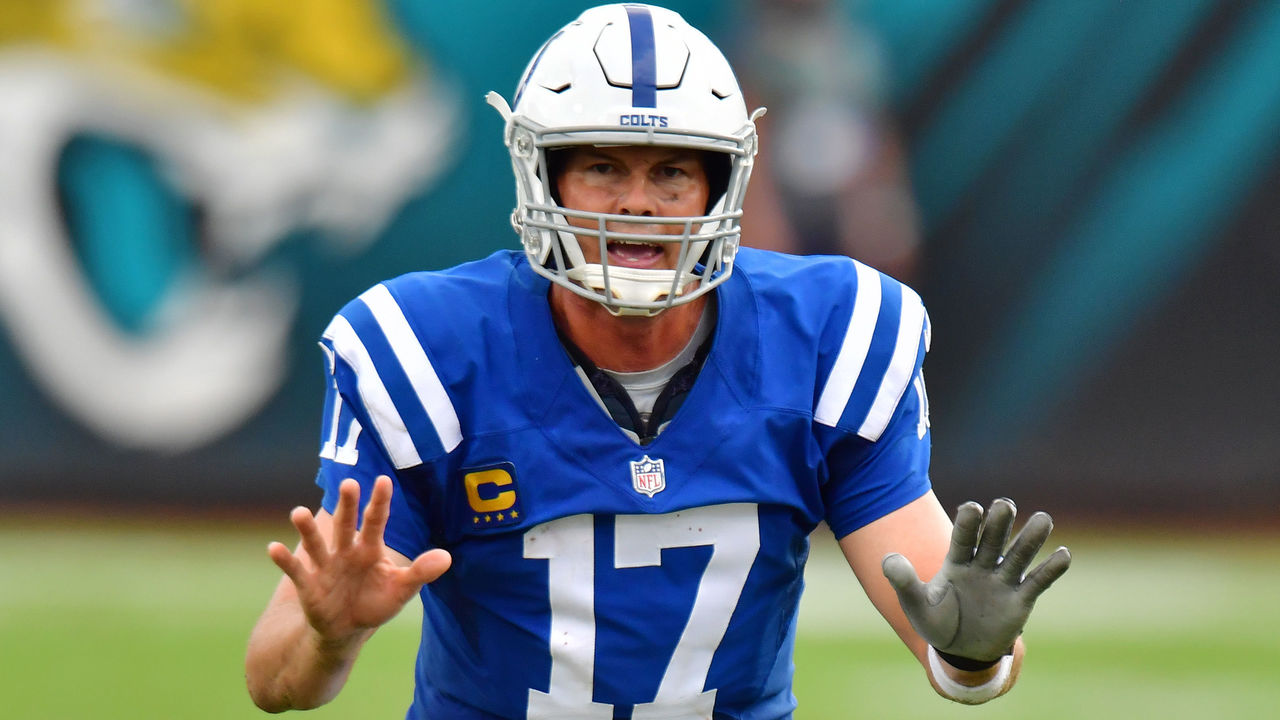 Previous rank: 15
On the wrong end of Week 1's biggest upset, the Colts drop out of the top 20 after losing to Jacksonville. Philip Rivers must develop better chemistry with T.Y. Hilton to lead a quick turnaround.
23. Los Angeles Chargers (1-0)
Previous rank: 23
Forgive us if we weren't overly excited by the Chargers' victory over Cincinnati on Sunday. Tyrod Taylor offered little as the team's starter, and it may be smart to give rookie Justin Herbert the reins sooner rather than later.
24. Chicago Bears (1-0)
Previous rank: 25
Just when we were wondering why Chicago didn't hand Nick Foles the starting quarterback job, Mitchell Trubisky tosses three fourth-quarter touchdowns in a comeback win over the Lions. It was a promising showing, but we doubt it's sustainable.
25. Jacksonville Jaguars (1-0)
Previous rank: 32
What tanking? Minshew Mania 2.0 was in full force as the Jaguars upset Indianapolis to open their 2020 campaign. Will the second-year passer go 19-for-20 every week? No. Is it extremely fun to watch him play? Heck, yes.
26. New York Giants (0-1)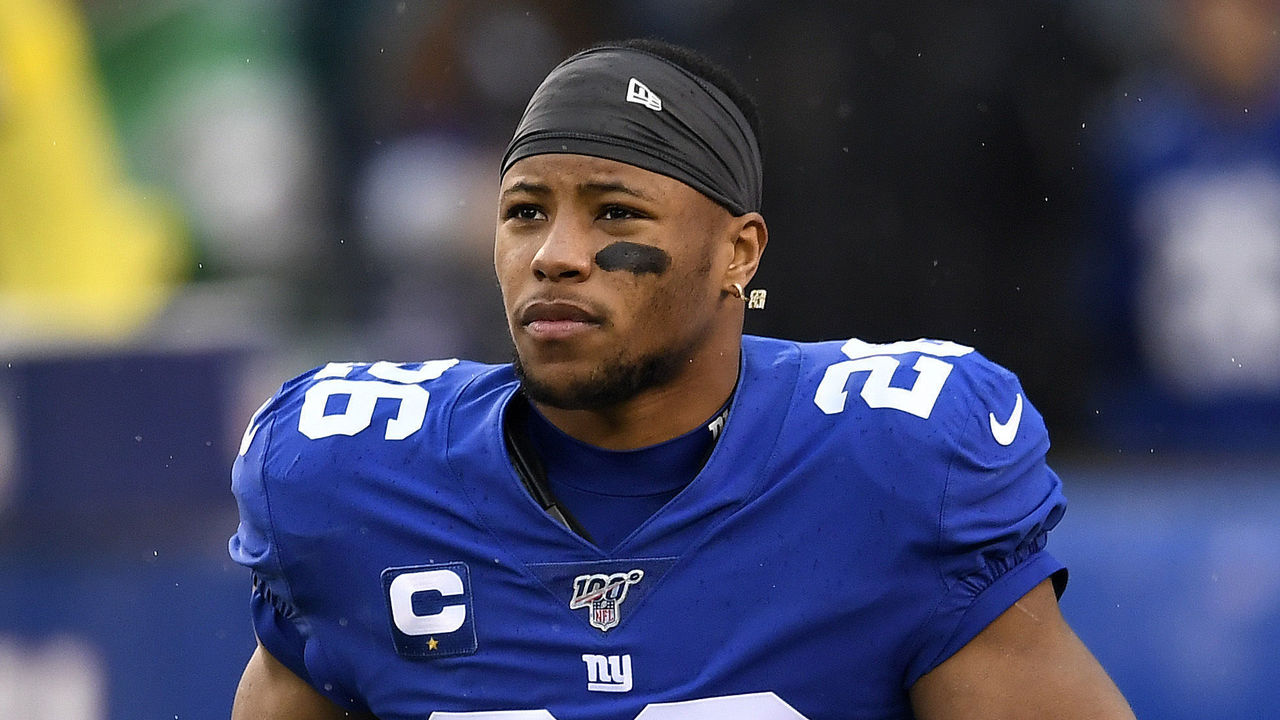 Previous rank: 26
Are we beginning to get a clearer picture of Daniel Jones? The Giants passer is extremely athletic and occasionally makes plays most other quarterbacks can't, but he'll also throw in a few plays that leave observers scratching their heads. Jones won't break out unless he cleans up the latter.
27. Cleveland Browns (0-1)
Previous rank: 21
New year, same Browns? We've heard that one before, but it's difficult to be optimistic after Kevin Stefanski and Baker Mayfield's Week 1 performance. Also, what's up with Odell?
28. Detroit Lions (0-1)
Previous rank: 24
Detroit remains one of the league's most frustrating franchises after blowing a 17-point lead in the fourth quarter. Doing so against Trubisky and the rival Bears will make this one sting a little more.
29. Carolina Panthers (0-1)
Previous rank: 30
Matt Rhule's NFL head coaching debut was a solid one overall. Carolina showed an ability to put points on the board, though its defense appears extremely suspect.
30. Cincinnati Bengals (0-1)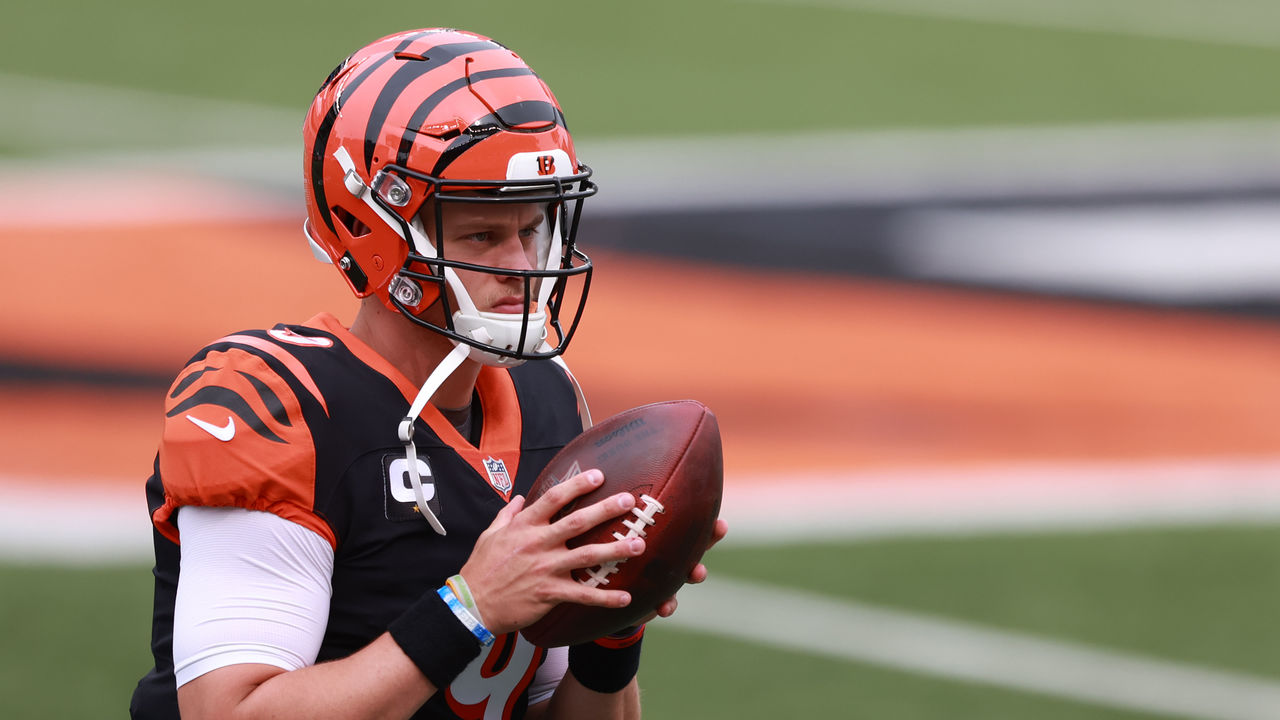 Previous rank: 29
We'd grade Joe Burrow's first pro game between a C and a B rather than the D he assigned himself. Matching up with the Chargers' defense was a tall task, and upcoming games against the Browns, Eagles, and Jaguars present an easier road.
31. Miami Dolphins (0-1)
Previous rank: 27
FitzMagic may have finally worn off after the veteran tossed three picks in Miami's loss to the rival Patriots. Tua Time is fast approaching.
32. New York Jets (0-1)
Previous rank: 28
Le'Veon Bell is on IR, Sam Darnold failed to show improvement in Week 1, Jamal Adams is thriving in Seattle, and Adam Gase can't lead his team out of the fire. It appears as though the Jets are in for a long season.