What Washington's name-change deliberations reveal about Dan Snyder
The Washington Post / Getty Images
For those unfamiliar, all you need to know about Dan Snyder, who's owned and mismanaged Washington's football franchise since 1999, can be found right here in a press release the team issued Friday afternoon:
Yep. That's right. In a statement announcing its intention to "undergo a thorough review of the team's name" that is a racist slur, the Washington football team proceeded to use that name a total of 10 times. The statement's gratuitousness even stretched as far as the typeset shorthand at the bottom, which is supposed to signal the conclusion of the dispatch. Right to the end, Dan Snyder remains a shameless, cynical jackass.
Snyder is unquestionably the NFL's worst owner, a true achievement in a club that also includes the Cleveland Browns' Jimmy Haslam and the New York Jets' Woody Johnson. A complete catalog of Snyder's loathsomeness would fill a game-day program that Snyder would undoubtedly try to sell for an obscene price. Dave McKenna once provided a pretty good primer for the Washington City Paper … 10 years ago.
Snyder's since had a full decade to add to his collection of worst hits. That he's at last been forced to reckon with the racist reality of his team's name - by being dragged to it kicking and screaming - is very much on-brand.
Though he's never wanted to change the franchise's name, Snyder's long prepared for the possibility that he'd have to. As far back as the spring of 2000, he registered a trademark for the name "Warriors," and while he publicly stated his intention to use "Warriors" for an Arena League team he was trying to launch, he never formally went through with that plan. Snyder's actions instead were a bulwark against lawsuits related to trademarks associated with the team's name. Snyder fought these suits with vigor, going so far as to countersue some Native American groups.
To justify keeping the name, Snyder's trotted out Native American supporters of it whose backgrounds are suspect. In 2016, The Washington Post published a poll indicating that nine out of 10 Native Americans were not offended by the team's name. But the poll, which was shared widely, was based on responses from those who'd self-identified as Indigenous; Nick Martin of The New Republic can better explain why this methodological flaw has proved to be so misleading. None of that stopped Snyder and other save-the-name types from trumpeting the poll results as a vindication.
Fast forward to 2020, where "recent events around our country and feedback from our community" have compelled Washington to "undergo a thorough review of the team's name," as its statement asserts. This framing winks at the conversation the country is now having around issues affecting Black and Indigenous people and suggests Snyder is now suddenly motivated by a genuine concern for their plight.
It's bullshit, of course, since none of this would be happening if Snyder weren't boxed in by threats from sponsors and by the city of Washington, D.C., where he hopes to build a new stadium with public money. The weekend also brought forth additional reports about Snyder's other investors being ready to jump ship, in addition to the increasing isolation of Snyder's inner circle. The league office got in on the act, too, issuing its own statement of support for a name change.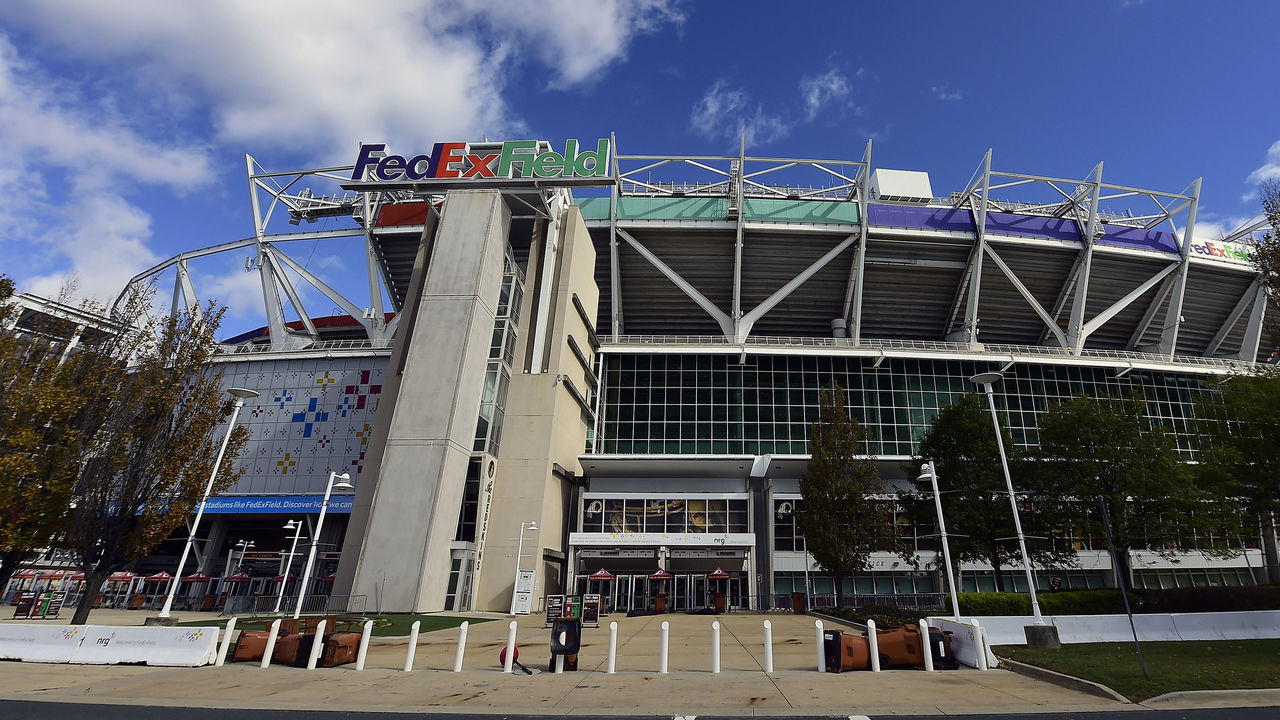 To be clear: Washington's sponsors and the NFL haven't been inspired by any sort of altruism here; the name is no less racist today than it was before, but for all involved, disassociating from it now functions much better for brand positioning. All of this financial pressure is clearly the only language Snyder understands.
Washington's team name has been changed before, way back in 1933, to what it is today. In a 2013 letter to season-ticket holders, Snyder claimed that switch was made because "four players and our head coach were Native Americans" and that "the name was never a label. It was, and continues to be, a badge of honor."
But a contemporary newspaper account reveals that George Preston Marshall, the team's owner when the club was located in Boston, changed the name when he switched home fields. The team was originally named the Braves because it played on the same field as baseball's Boston Braves, but when Marshall moved to Fenway Park, he wanted a name that kept the "Indian motif" and was more closely aligned with the American League's Red Sox. It never had anything to do with suddenly honoring the coach and players.
Marshall was also the last NFL owner to integrate. He finally did so in 1962, seven years after the rest of the league. It took a threat from Stewart Udall, the U.S. Secretary of the Interior under President John F. Kennedy, to prevent the franchise from using the new D.C. stadium, to make it happen. The stadium was on land leased from the National Park Service.
History's about to come full circle. There's no way Dan Snyder's "review" is going to turn back now, which is fitting. In the end, his attempt to protect the team's name shows him to be living down to Marshall's ideals. He'll go down as every bit the Washington football team traditionalist he fashioned himself to be, just not for any of the reasons he imagined.
Dom Cosentino is a senior features writer at theScore.
Comments
✕
What Washington's name-change deliberations reveal about Dan Snyder
  Got something to say? Leave a comment below!