Just when it looked like the AFC East was finally up for grabs, the New England Patriots replaced Tom Brady by making an experienced, accomplished quarterback appear out of thin air. The Pats also pulled this off in the middle of the damn summer, a few weeks before training camps are scheduled to open (maybe). Even by Bill Belichick's beguiling standards, signing Cam Newton qualifies as a pretty deft maneuver.
Newton had been available for any team to sign since March. But he's taken a pounding in recent years and is coming off a serious foot injury that kept him sidelined for nearly all of 2019. Teams have been unable to give him a medical evaluation because of the coronavirus pandemic, and even his deal with New England is reportedly contingent on whether he can still pass a physical.
But by signing him, the Patriots did something that fits with how they've operated across Belichick's two decades in charge: They found value in a veteran player other teams either didn't want or couldn't find the right place for. The only difference is that New England has long done this without having to worry about its quarterback. But by adding Newton, they've worked the same angles by gaming the salary cap and the compensatory draft-pick system to shore up the most important spot on the roster.
The rough terms of Newton's deal drive home the point:
That "worth up to $7.5M" is the real giveaway: Newton's deal appears to be heavy on incentives. This means it's a low-risk addition with the potential for high reward - exactly the sort of personnel move on which the Patriots have long staked their dynasty.
If this works out … hoo boy. But the Pats have also set themselves up to possibly recoup the draft pick they're about to lose because of last season's Spygate sequel.
(It surely was a coincidence that news of the Spygate II punishment leaked right around the same time Sunday night that word of Newton's signing made its way to the Schefterphone. Belichick's other great success is his ability to foster easy cynicism.)
At the same time, if the Newton signing doesn't work out, it won't cost New England very much. The Patriots went into the summer with less salary-cap space than any other team - roughly $1.3 million, per Over The Cap. So they didn't have much to offer. But because no real market developed for Newton, and because New England could offer the likelihood of a starting job and the chance to work with the greatest head coach in NFL history, the Patriots were able to present a modest contract that defers most of its impact on the salary cap into 2021.
As Jason Fitzgerald of Over The Cap noted, Newton's deal is likely similar to the low-cost pact Jameis Winston signed with the New Orleans Saints: a base salary near the league's veteran minimum ($1.05 million in Newton's case) with incentives that can bring it up to $7.5 million if he were to start and to hit some additional statistical benchmarks. This matters because the accounting for any contract incentives gets rolled onto the cap the year after those incentives are achieved.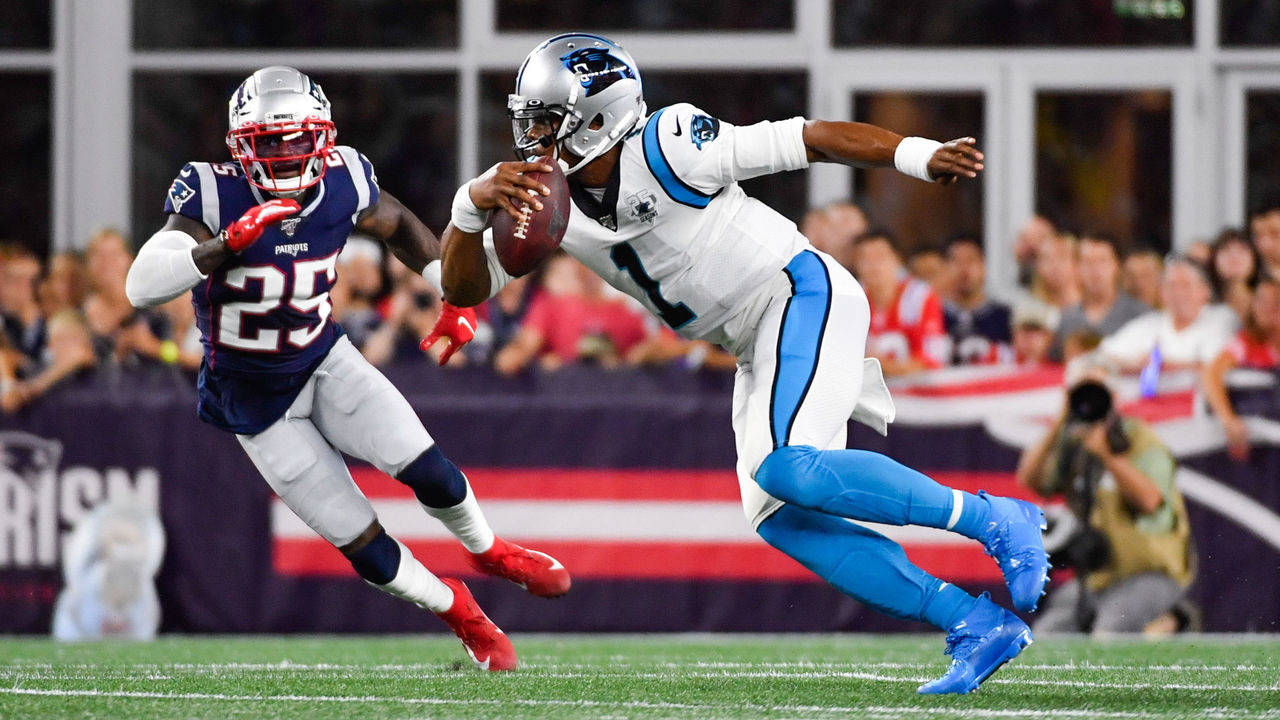 There are benefits to this arrangement for both Newton and the Pats. Newton gets to bet on himself; if he thrives, he'll set himself up for true starter-level money after the uncertainty of the pandemic and its potential negative impact on the league-wide salary cap has passed. The Pats get whatever Newton might have left for a least a year, with an exclusive window to try to retain him if things work out, along with the possibility of a compensatory-pick payoff if he were to walk. Once again, Belichick thought of everything here.
Dom Cosentino is a senior features writer at theScore.