The eventual embrace of read-option quarterbacks was one of the defining characteristics of the NFL during the last decade. Cam Newton - all 6-foot-5, 245 pounds of him - was at the forefront of that revolution. His release from the Carolina Panthers on Tuesday is the price he paid for getting there the way he did.
Newton played nine seasons for the Panthers, and in May he will turn 31. That's quite young in a league in which franchise quarterbacks routinely play into their late 30s and even mid 40s. But from the moment he entered the NFL, Newton played a hard-charging style that seemed to welcome punishment - which is what he often took, even as he was rarely afforded the protections the league frequently gives to other quarterbacks.
This approach made Newton one of the decade's best players, if only for just a few years. He was the league MVP in 2015, when he led the Panthers to a 15-1 regular season and a berth in the Super Bowl. And now his body is broken.
Newton is coming off a Lisfranc injury that ended his 2019 season after just two games, which came mere months after two shoulder surgeries in 22 months. He's also had ankle surgery, broken ribs, and multiple head injuries. And he fractured a pair of vertebrae during a 2014 car crash. Somehow, 2019 was the first season in which Newton failed to start at least 14 games. He was a trailblazer, even if the particular path he took is likely going to close behind him.
"Newton helped change the game for a lot of quarterbacks," Kevin Clark wrote last fall for The Ringer, "but there are no other quarterbacks to emulate him."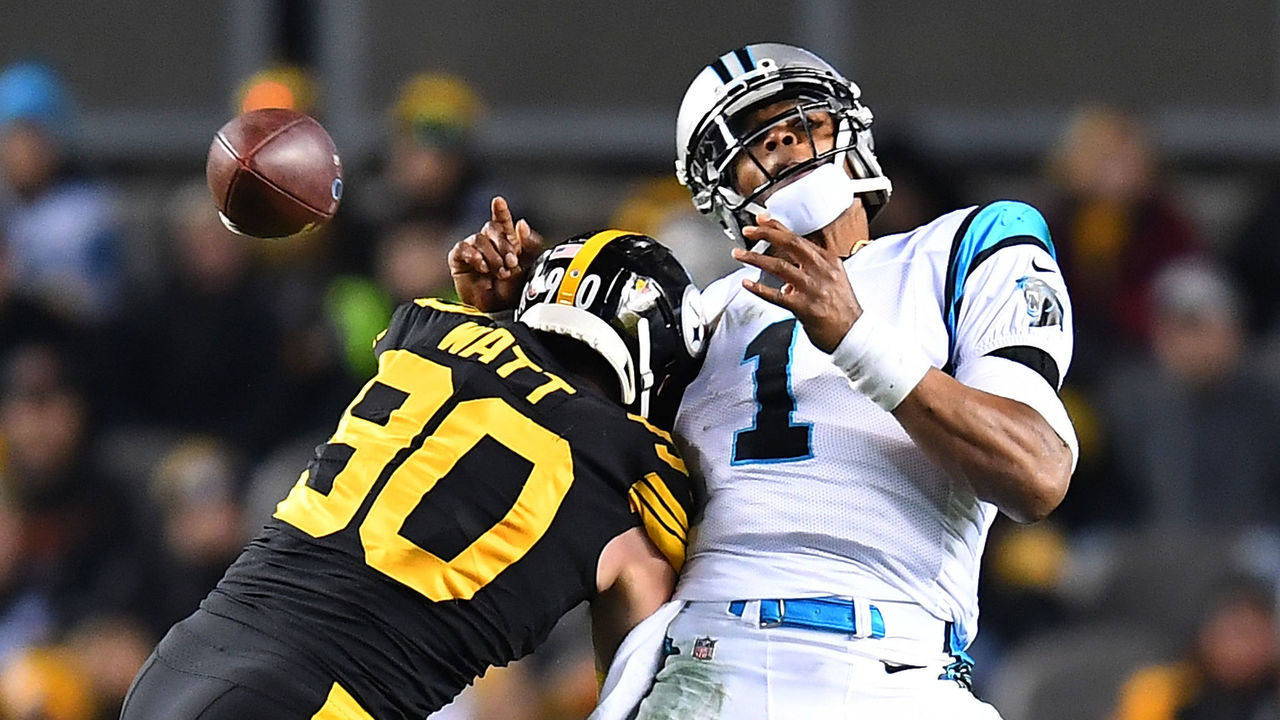 Newton did all this even as he carried the additional burden of being wholly himself while playing in a league that too often frowns on expressions of individuality. He won the Heisman Trophy and a national championship in college, yet a pre-draft scouting report famously described him with racist overtones:
Very disingenuous - has a fake smile, comes off as very scripted and has a selfish, me-first makeup. Always knows where the cameras are and plays to them. Has an enormous ego with a sense of entitlement that continually invites trouble and makes him believe he is above the law - does not command respect from teammates and will always struggle to win a locker room ... Lacks accountability, focus and trustworthiness - is not punctual, seeks shortcuts and sets a bad example. Immature and has had issues with authority. Not dependable.
He was picked No. 1 overall anyway, and quickly became the rookie of the year. None of that stopped his cocksure demeanor and sartorial style from being scrutinized by a press and a public whose impression of what a quarterback should be was always a reflection of its own (read: white) vanities. "If he is not all things to all people," Tommy Craggs once wrote for Slate, "he at least has something to offer everyone."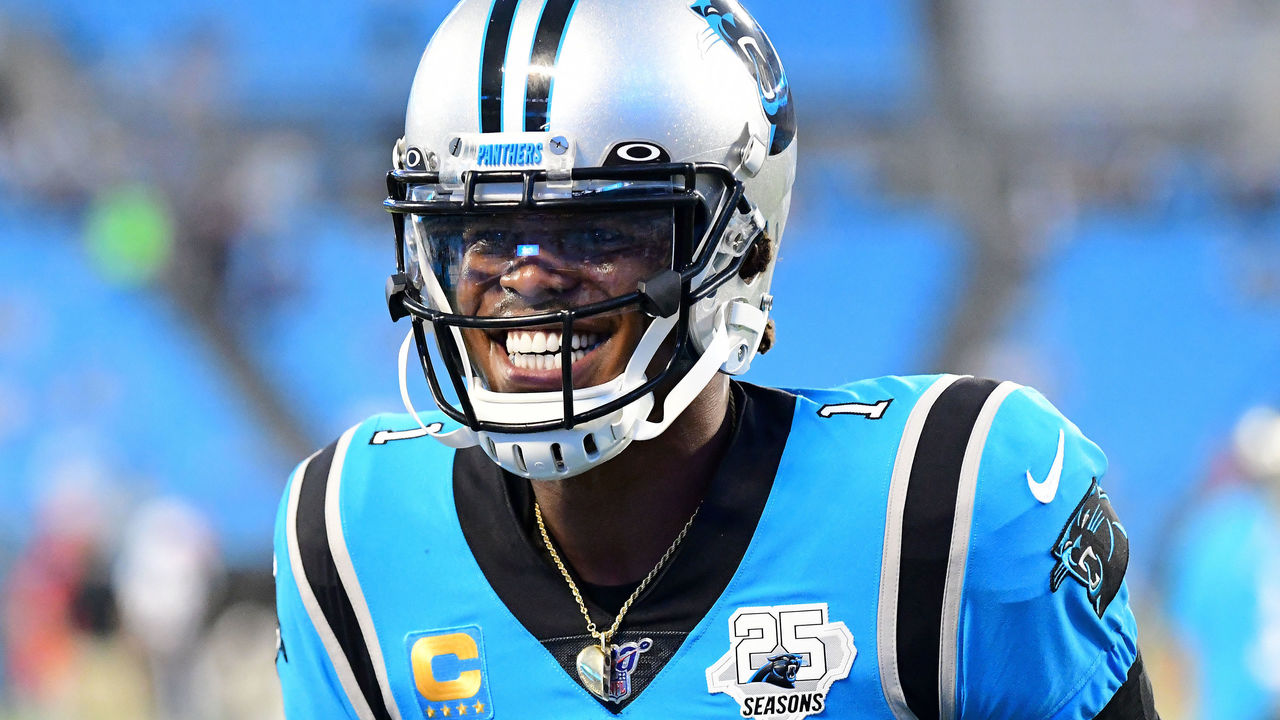 Newton's extraordinary MVP season led Craggs to declare him "the first black quarterback to run seemingly afoul of those vanities and not only get away with it, but reconcile them with a 'black' style of play." Newton sometimes said dumb things, and he may never live down his failure to fall on a fumble in the Super Bowl. He also once got suspended for not wearing a tie on the team plane. Turns out he's confident and moody. As Clark wrote, this really just makes him a lot like plenty of other good quarterbacks.
Newton's impact as a mobile QB was indelible. He rushed for at least 500 yards six times, and is now third all time in rushing yards for a quarterback. That's not all:
But what truly set Newton apart - and what likely did him in - was the way in which he ran. In October 2016, ESPN's Kevin Seifert calculated that, relative to other QBs since 2011, Newton had:
more than twice as many designed runs
more than twice as many yards after contact
attempted nearly two-thirds of his designed runs between the guards, where there tends to be more contact
been "hit at least once on 533 of 575 plays that were either designed runs or meaningful scrambles."
Seifert also determined that Newton had taken 831 hits - nearly 300 more than any other QB during the same span. And that trend continued: By last November, ESPN's David Newton reported that his hit tally had reached 1,235, or another 400 across fewer than three seasons.
Newton's critics like to point to his inconsistencies as a passer, and it's true he's ranked in the top 10 in Total QBR just twice, and never higher than ninth. But the Panthers also rarely surrounded him with receivers capable of getting much separation. When he entered the league, Newton got to throw to late-career Steve Smith. But his No. 2 options in those years were Legedu Naanee and Brandon LaFell. The next year, it was Jerricho Cotchery.
As Robert Mays wrote for Grantland in June 2015, "Even if you concede that tight end Greg Olsen is actually Carolina's No. 2 receiver and has been for a while, each of these groups leaves a lot to be desired." During Newton's MVP season in 2015, Olsen had nearly twice as many catches (77) as any other Panthers player (Ted Ginn was second with 44).
The Panthers' initial efforts to finally get Newton some receiving help through the early rounds of the draft - Kelvin Benjamin in the 2014 first round, Devin Funchess in the 2015 second round - were busts. They took Curtis Samuel in the 2017 second round, but injuries limited Samuel to just four starts as a rookie. After they took D.J. Moore in the 2018 first round, the Panthers had finally surrounded Newton with a stable complement of pass catchers, including running back Christian McCaffrey.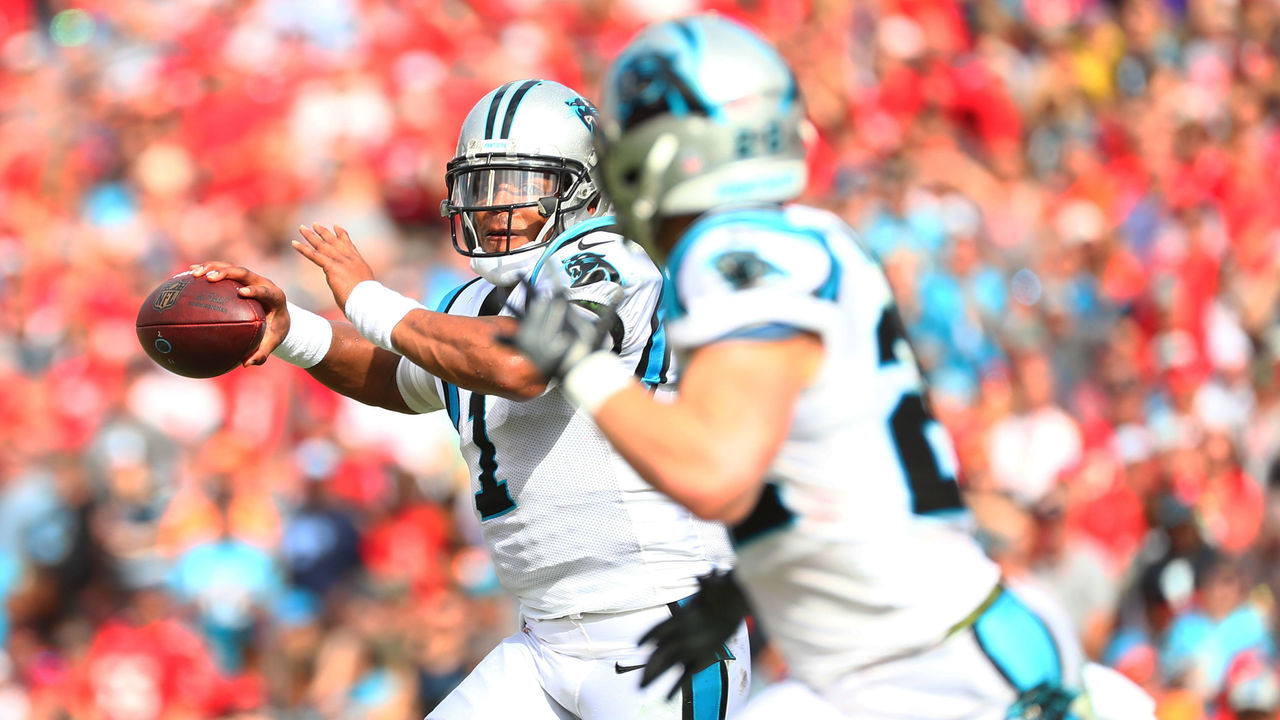 Also by 2018, first-year offensive coordinator Norv Turner put together a deceptive, forward-thinking offense that ranked fifth in DVOA through Week 9, per Football Outsiders. The Panthers were 6-2 and looked like a legit Super Bowl threat. But during Week 8, Newton first appeared on the injury report with a shoulder issue. They subsequently lost six in a row before shutting him down. He had surgery in January 2019, but a foot sprain during training camp gave way to the Lisfranc injury a few weeks later. Now this.
Where Newton goes from here will largely depend on his health, which is complicated. The Panthers chose to release him one week after giving him the chance to seek a trade - against his wishes - and just one day after they got a fifth-round pick in return for Kyle Allen, the backup who replaced Newton last season. With most league business on hold because of the coronavirus pandemic, potential trade partners weren't able to have their team doctors give Newton a physical. Newton is thus left to wait on what's next - another price to pay for blazing a trail only he could follow.
Dom Cosentino is a senior features writer at theScore.