The NFL Power Rankings are selected by a panel of theScore's football editors.
1. Kansas City Chiefs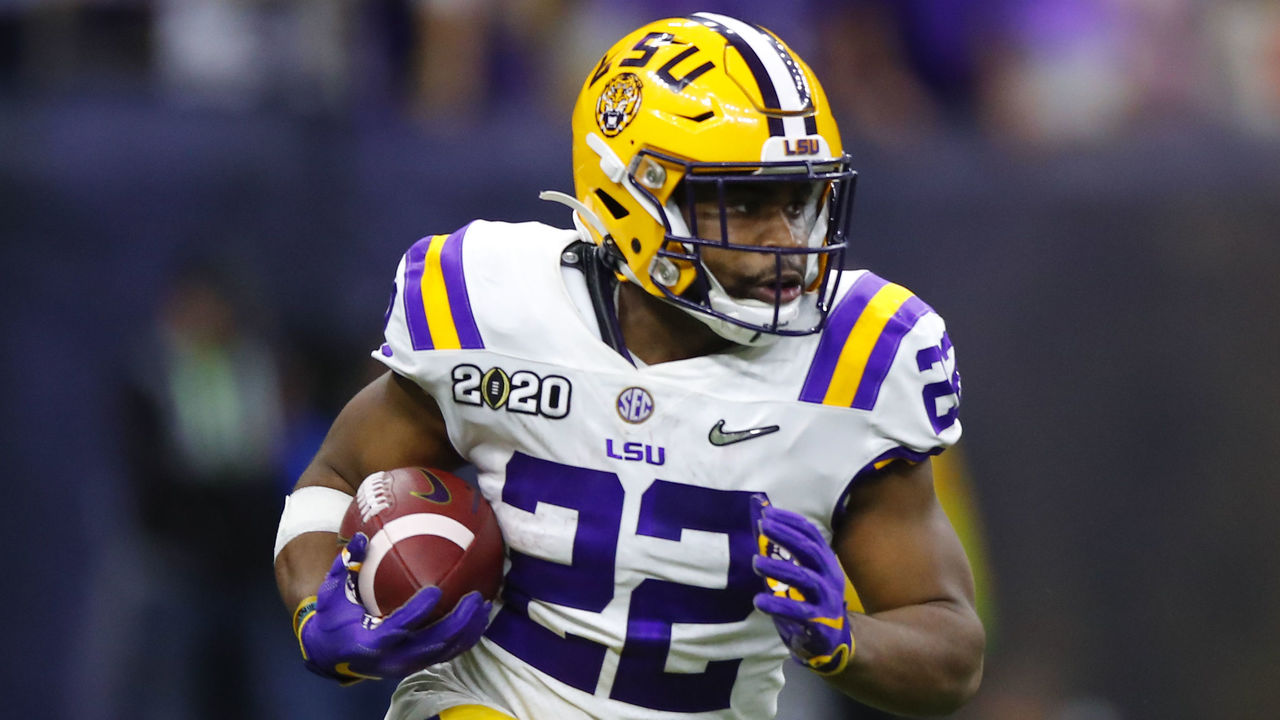 Post-Free Agency Rank: 1
The rich get richer. With no glaring areas of need, the Chiefs added the best pass-catching running back in the draft in Clyde Edwards-Helaire. This offense has no holes.
2. Baltimore Ravens
Post-FA Rank: 3
The Ravens are even scarier than last year's 14-2 squad with the arrivals of Patrick Queen and J.K. Dobbins.
3. New Orleans Saints
Post-FA Rank: 2
Knowing their roster was already a Super Bowl contender, the Saints only drafted four players, hoping one of them will push the team over the hump.
4. San Francisco 49ers
Post-FA Rank: 4
John Lynch was the busiest general manager of the draft, wheeling and dealing the entire weekend. He found young, cheap replacements for DeForest Buckner (Javon Kinlaw) and Emmanuel Sanders (Brandon Aiyuk), extending the Niners' championship window.
5. Tampa Bay Buccaneers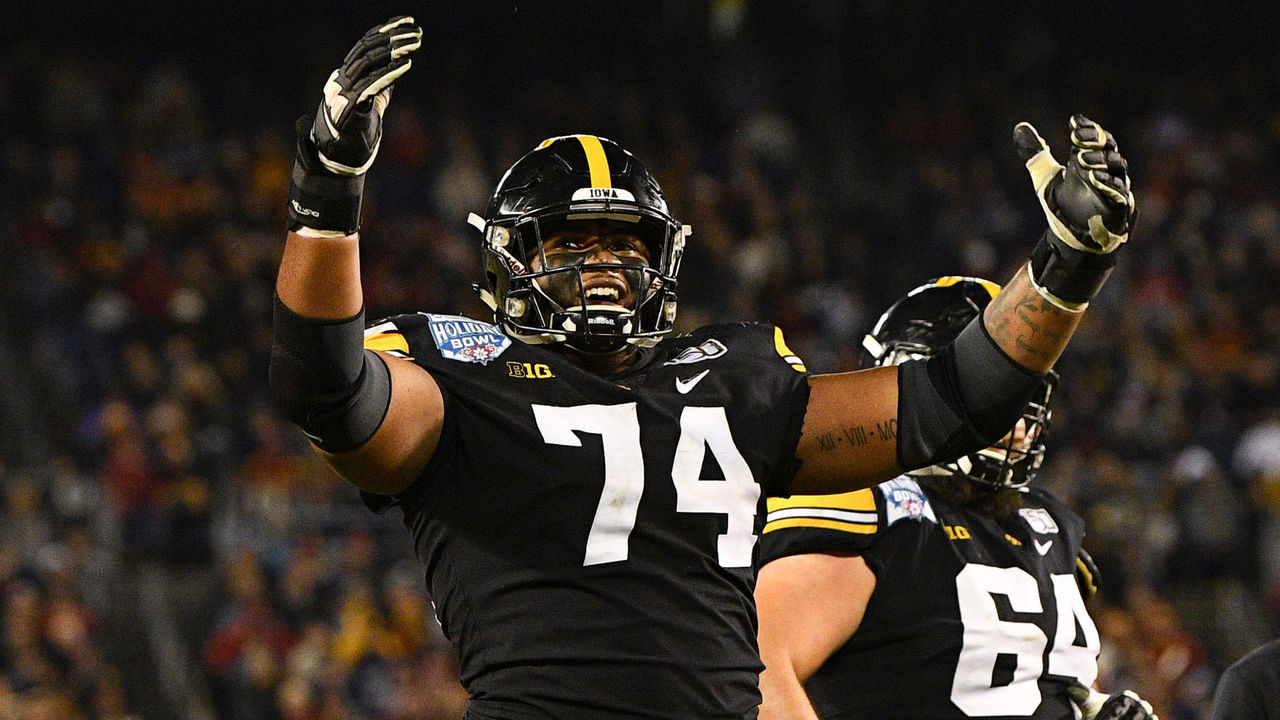 Post-FA Rank: 9
The Buccaneers addressed all of their major needs in the draft, especially at right tackle, where a gigantic void was filled by Iowa standout Tristan Wirfs.
6. Buffalo Bills
Post-FA Rank: 7
Without a first-rounder following the Stefon Diggs trade, Buffalo still came out of Day 2 with two players that should make an immediate impact in pass-rusher A.J. Epenesa and running back Zack Moss. The Bills are firmly the AFC East favorites.
7. Dallas Cowboys
Post-FA Rank: 12
Arguably no team found better value in the draft than Dallas, starting with CeeDee Lamb at No. 17. The former Oklahoma sensation will help give Dak Prescott one of the league's most intimidating receiver groups.
8. Tennessee Titans
Post-FA Rank: 8
The AFC finalists drafted Isaiah Wilson, Kristian Fulton, and Darrynton Evans to replace Jack Conklin, Logan Ryan, and Dion Lewis, respectively. If the rookies produce like the departed veterans, Tennessee could return to the conference championship game.
9. Seattle Seahawks
Post-FA Rank: 5
The Seahawks did what they do during the first round, finding the most obscure name possible. But their offensive line got younger and deeper.
10. Green Bay Packers
Post-FA Rank: 6
Aaron Rodgers wanted another weapon, so, naturally, the Packers used their first three picks on his potential successor, a running back, and a tight end they think can line up at fullback. Sigh.
11. Minnesota Vikings
Post-FA Rank: 15
In an attempt to replace Stefon Diggs and several defensive contributors that left in free agency, the Vikings drafted a league-high 15 players. Minnesota has a chance to look better at the end of the season than it does now.
12. Arizona Cardinals
Post-FA Rank: 14
The Cards stood pat and wound up with perhaps the draft's most athletic defensive prospect in Isaiah Simmons. Arizona's laying the foundation for a showpiece that could rival Kliff Kingsbury's home.
13. Philadelphia Eagles
Post-FA Rank: 10
While it's easy to buy into the notion that using a second-round pick on Jalen Hurts was a waste of a premium resource, the move could turn out to be a masterstroke if Carson Wentz once again fails to make it through the season.
14. Pittsburgh Steelers
Post-FA Rank: 11
The Steelers were lacking at quarterback and receiver last year. They could vault back into contention with the return of Big Ben and the inclusion of big-bodied receiver Chase Claypool.
15. Indianapolis Colts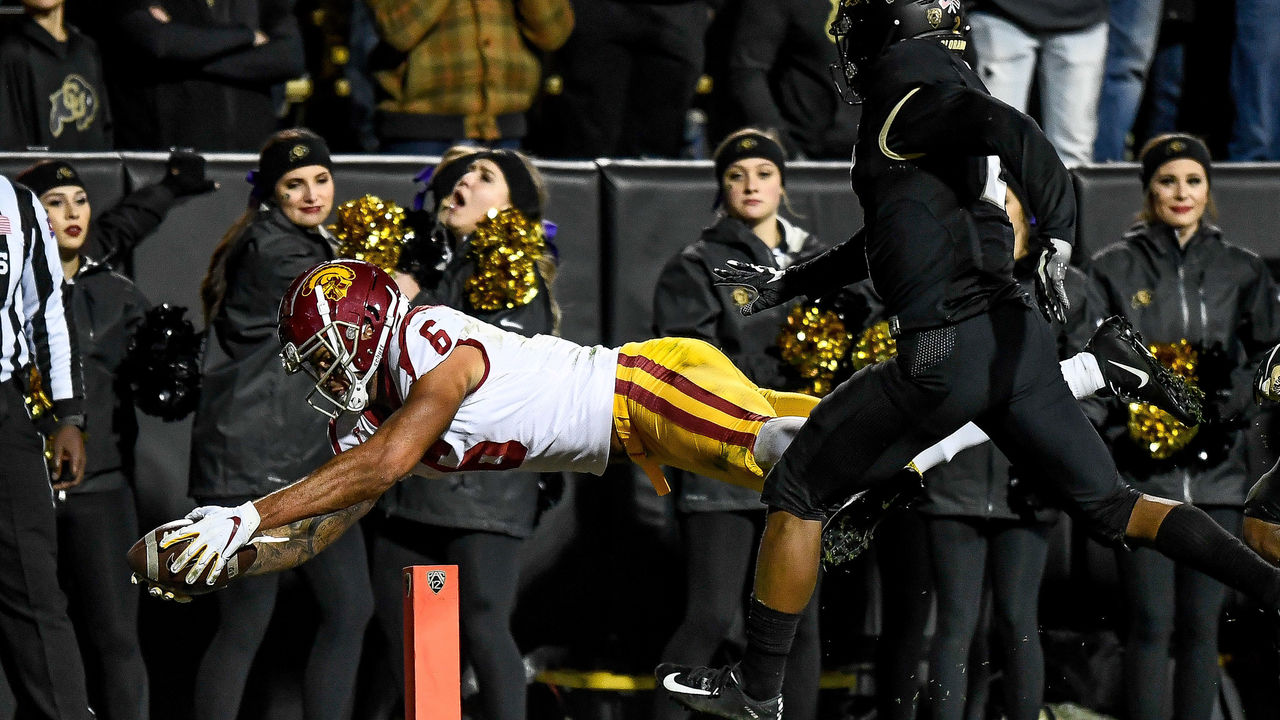 Post-FA Rank: 13
The Colts landed the wide receiver they badly needed by snagging Michael Pittman Jr., but they still need Philip Rivers to rebound from a horrid 2019 campaign to make a charge in the AFC.
16. Denver Broncos
Post-FA Rank: 20
Denver will be a popular playoff pick in 2020. Drew Lock now has a trio of receivers (Courtland Sutton, Jerry Jeudy, K.J.Hamler) that could rival any group in the league.
17. Houston Texans
Post-FA Rank: 16
Opportunities for Bill O'Brien to improve his club at the draft were limited after he spent a year or so trading away picks. If you thought Deshaun Watson was carrying the Texans before, wait until you see what he has to do in 2020.
18. Atlanta Falcons
Post-FA Rank: 24
The Falcons addressed their positional needs but didn't get the best players available, making them a true wild card for 2020.
19. Las Vegas Raiders
Post-FA Rank: 17
It seems the Raiders are still following the draft plan laid out by late owner Al Davis. It remains to be seen whether the track team they're assembling will translate to the football field.
20. Los Angeles Rams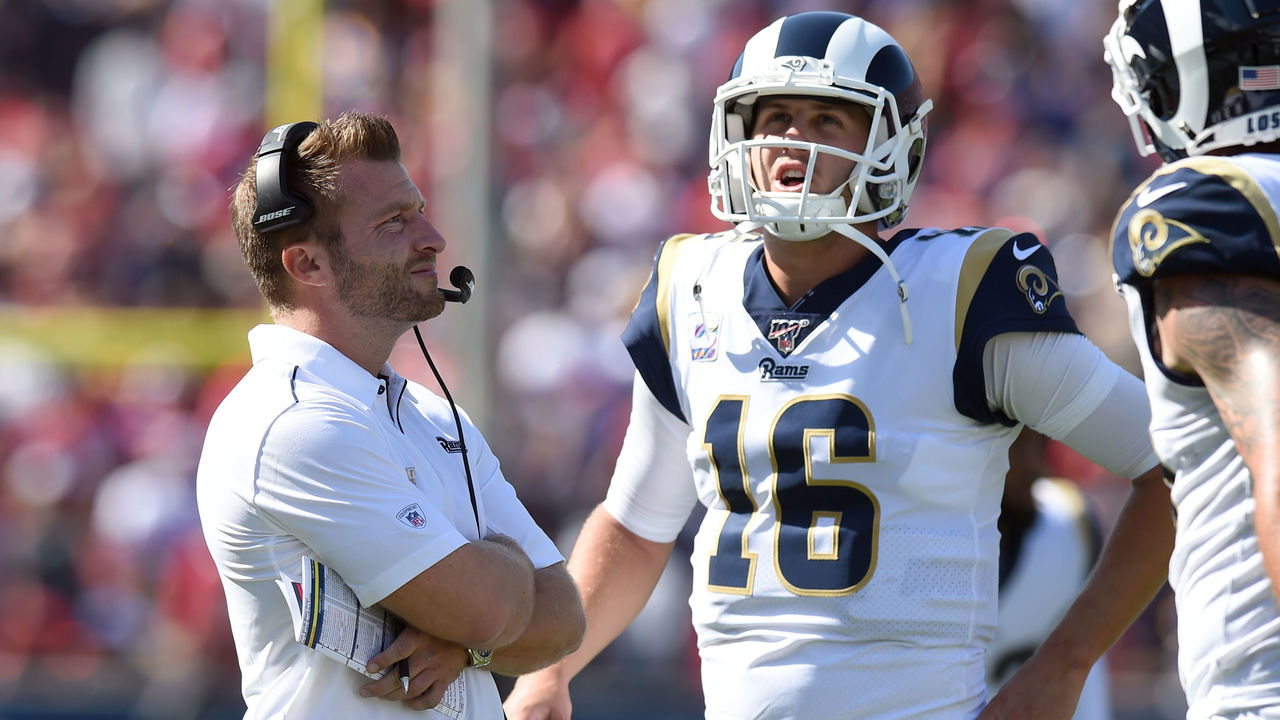 Post-FA Rank: 19
The Rams replaced Todd Gurley and Brandin Cooks with much cheaper options in Cam Akers and Van Jefferson, respectively. They did as well as one could in the draft without a first-rounder, but there are still holes throughout this roster.
21. Cleveland Browns
Post-FA Rank: 23
Baker Mayfield should be a happy man after the Browns got Jedrick Wills Jr., arguably the most pro-ready offensive tackle in the draft, at No. 10 overall. The quarterback is in need of a bounce-back year.
22. Los Angeles Chargers
Post-FA Rank: 21
Tyrod Taylor or Justin Herbert will be leading the offense come September, and, barring injuries, either option might be enough to get this team back to the playoffs.
23. New England Patriots
Post-FA Rank: 18
Bill Belichick doesn't care what you want. Patriots fans should've already known that, but the head coach once again reminded them by failing to draft a quarterback or receiver.
24. Chicago Bears
Post-FA Rank: 22
The offensively challenged Bears severely overpaid Jimmy Graham in free agency, then used their top draft pick on a tight end to back him up. That's not good.
25. Miami Dolphins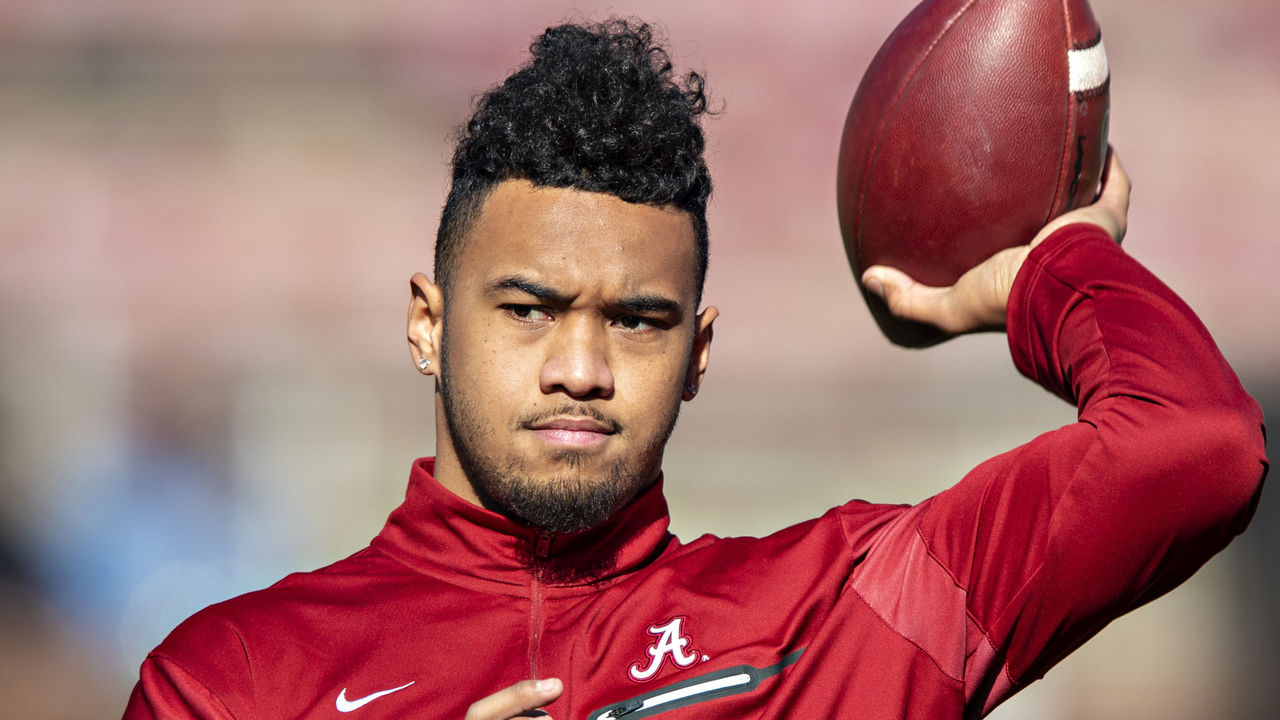 Post-FA Rank: 27
Miami deserves credit for pulling off one of the best draft smokescreens in recent memory, convincing the entire league it wasn't locked in on Tua Tagovailoa, only to land the former Alabama star without needing to trade up.
26. Detroit Lions
Post-FA Rank: 25
Detroit seemingly made every effort to drum up interest in the No. 3 overall pick, but ultimately had to stand pat and take cornerback Jeff Okudah. Now, it's playoff or bust for Matt Patricia and Co.
27. Carolina Panthers
Post-FA Rank: 26
The Panthers went into the draft with too many holes to fill. They're headed for a rebuild, whether they like it or not.
28. New York Giants
Post-FA Rank: 28
Considering Daniel Jones' fumbling issues as a rookie, it's paramount the Giants find his blind-side protector. No. 4 overall pick Andrew Thomas could be the key to unlocking an offense currently built on potential.
29. New York Jets
Post-FA Rank: 29
GM Joe Douglas wasn't shy in his debut draft, taking high-risk, high-reward shots on the likes of Mekhi Becton and Ashtyn Davis. Snagging Denzel Mims at No. 59 might be the best value of the entire draft.
30. Cincinnati Bengals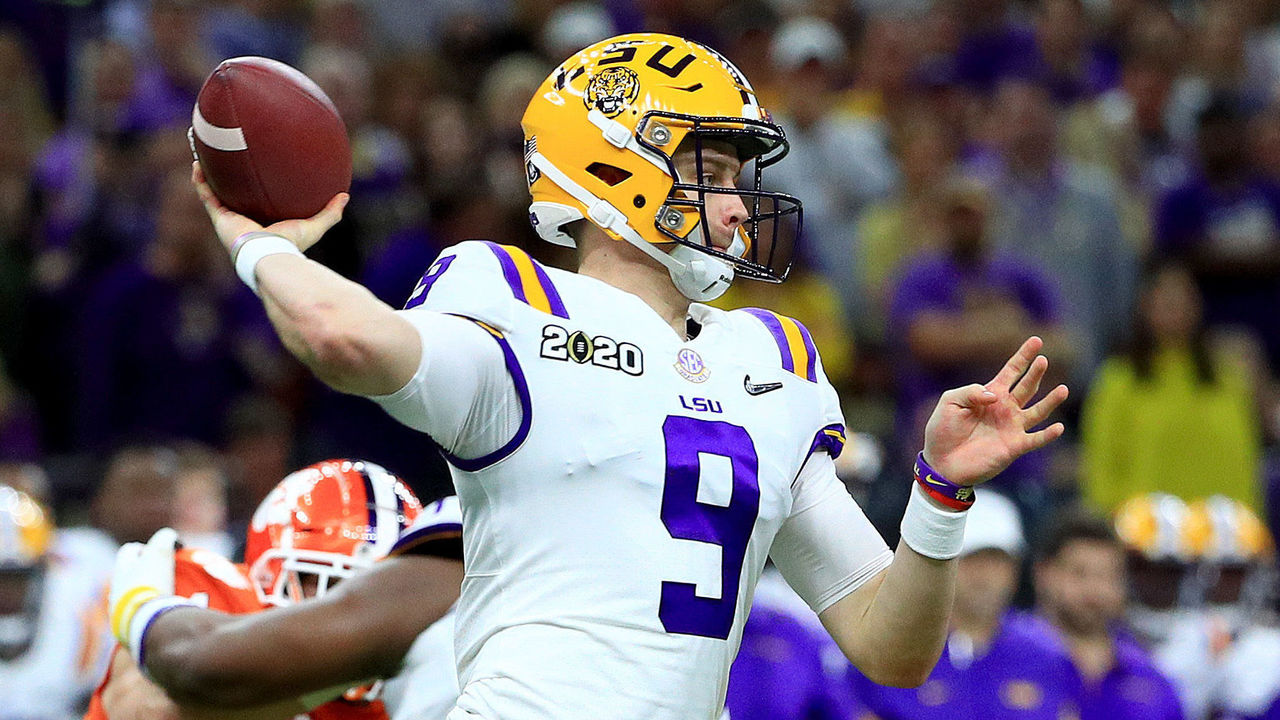 Post-FA Rank: 30
The Tiger King is here. Bengals football is about to be exciting for the first time in far too long.
31. Washington Redskins
Post-FA Rank: 32
Adding Chase Young might be the start of a new era, but trading Trent Williams for a substandard package of picks to cap off an ugly saga was a classic Redskins move.
32. Jacksonville Jaguars
Post-FA Rank: 31
By all accounts, the Jaguars had a very strong draft. But with so few building blocks previously in place, it could take a while before they find success.