The initial rush of free agency has dried up, yet there still remains a potential for blockbuster moves. There are several players who are either on the trade block or are now expendable.
Here are 15 big names who could be moved out of their current situation.
Yannick Ngakoue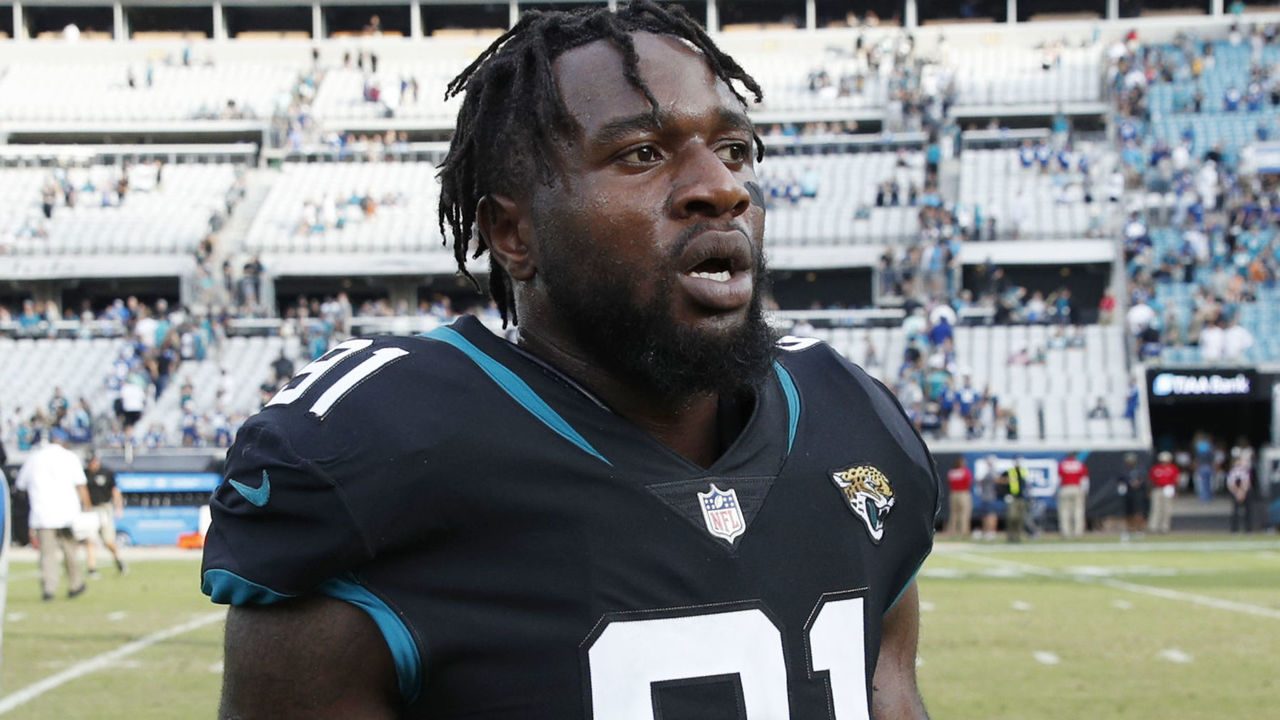 The Jaguars defensive end is the likeliest of the group to be dealt, considering he's already expressed his intention to leave after he was slapped with the franchise tag. He's also the latest in a long line of players to make his desire to be traded public. Following in the footsteps of former teammate Jalen Ramsey and, most recently, former Lions corner Darius Slay, Ngakoue is trying to tweet his way out of Jacksonville. Multiple teams are reportedly interested in his services. It's only a matter of time before this situation gets resolved.
Andy Dalton
As the owners of the No. 1 pick in the draft and thus the right to select Joe Burrow, the Bengals have no use for Dalton. He's still a bargain, as he owns the 19th-richest contract for a quarterback in 2020, and the 32-year-old also has little reason to remain in Cincinnati when there are starting opportunities elsewhere. To this point, the Bengals haven't received an offer worthy of such a viable commodity, but there's always the draft for a deal to be consummated.
Trent Williams
Another unhappy employee is the Redskins' seven-time Pro Bowl left tackle. With the dearth of available starting offensive linemen and the abundance of teams in need of such players, it shouldn't be long before Williams finds a new home. Washington is likely holding out for a package in return that will help accelerate its rebuild. After first demanding a first-round pick, the Redskins are reportedly now asking for that discussion to start with a second-rounder.
Brandin Cooks
Could the speedy wideout really be traded for the third time in four years? If Cooks gets his wish, yes.
That tweet came a week after the Rams released running back Todd Gurley, signaling a franchise retooling of sorts. With $30 million - or 15% of their cap - tied up in wide receivers entering 2020, L.A. could look to remedy that by offloading a player owed $20 million over the next two years. The acquisition of Cooks in 2018 was followed by a trip to the Super Bowl 10 months later. However, he's had four concussions since 2018 and his numbers (80 receptions, 1,204 yards, 5 TDs) were almost cut in half in 2019 (42 recs, 583 yards, 2 TDs). It appears Cooks no longer fits in the Rams' immediate plans.
Alshon Jeffery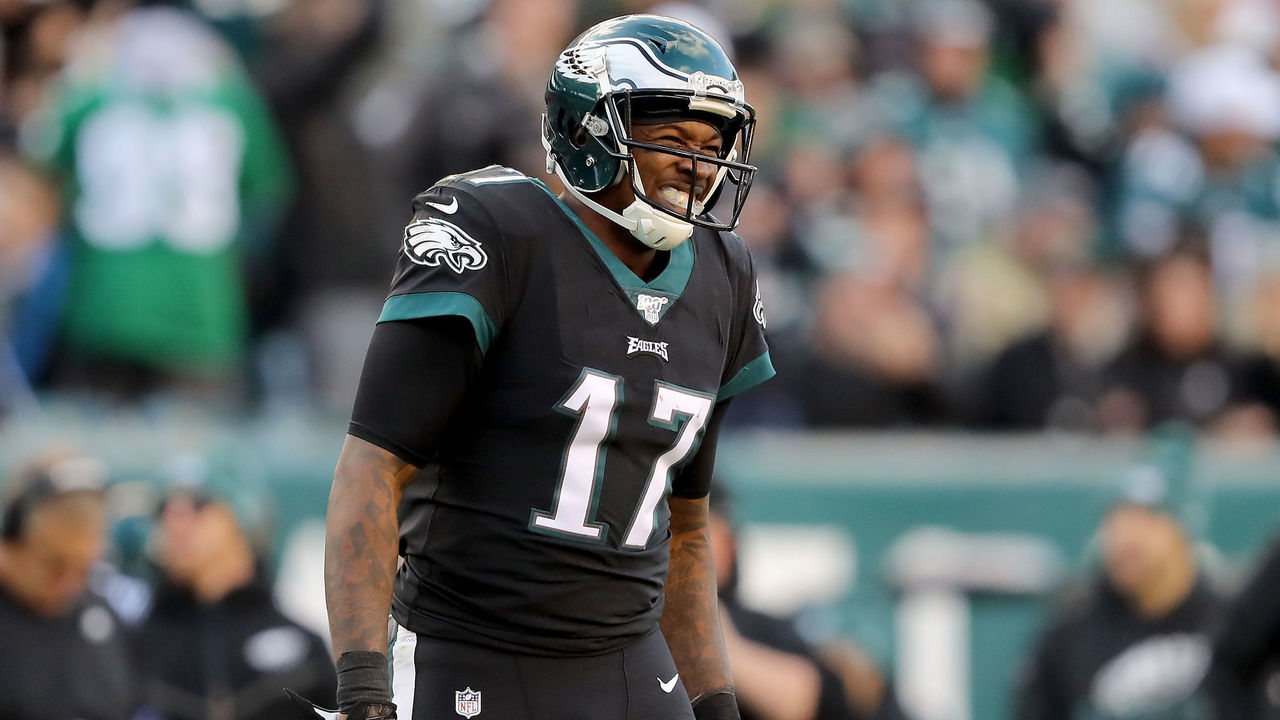 A team as deficient in talented, veteran receivers as the Eagles can't afford to lose Jeffery, but the relationship may have run its course. His chemistry with quarterback Carson Wentz is a constant question mark and reports are it has led to tension in the locker room. But trading Jeffery may prove difficult. The wideout underwent Lisfranc surgery in December and a nine-month recovery timeline runs right up against the beginning of next season. There are concerns about his health, declining production, and $21 million remaining on his contract, which could make it hard for Philly to find a taker.
Matt Judon
The Ravens applied their franchise tag on the 27-year-old, but he's a prime candidate to be tagged and traded after his 9.5-sack season. Productive pass-rushers are perhaps the hottest commodity in today's NFL. However, Baltimore may be willing to part with Judon for the right price, considering the Ravens have already added Calais Campbell through free agency. Just last year, Dee Ford, Frank Clark, and Jadeveon Clowney were dealt after getting franchise tagged. Judon fits the mold.
Leonard Fournette
Reports surfaced this week that the Jaguars running back is on the trade block, and while it drew the ire of Fournette, it's not hard to see given the exodus from Jacksonville. For a franchise that has traded Jalen Ramsey, A.J. Bouye, Calais Campbell, and Nick Foles in the last five months and is in the process of doing the same with Ngakoue, Fournette may be the most logical of the group to move. He's bumped heads with the front office since his rookie year, and though he rebounded with a 1,000-yard season in 2019, he found the end zone just three times. Fournette is one of the last remaining stars from the Jaguars' 2017 playoff run.
David Njoku
Njoku may have been rendered superfluous after the Browns signed Pro Bowl tight end Austin Hooper to a four-year, $42-million deal in free agency. With Hooper, Odell Beckham Jr., Jarvis Landry, Nick Chubb, and Kareem Hunt all vying for touches, Njoku figures to be the odd man out. The 2017 first-round pick is entering his fourth year and can be retained in 2021 on a fifth-year option, but with a dearth of talented pass-catching ends available, the win-now Browns would be better served to deal the 23-year-old and cash in on his potential.
Odell Beckham Jr.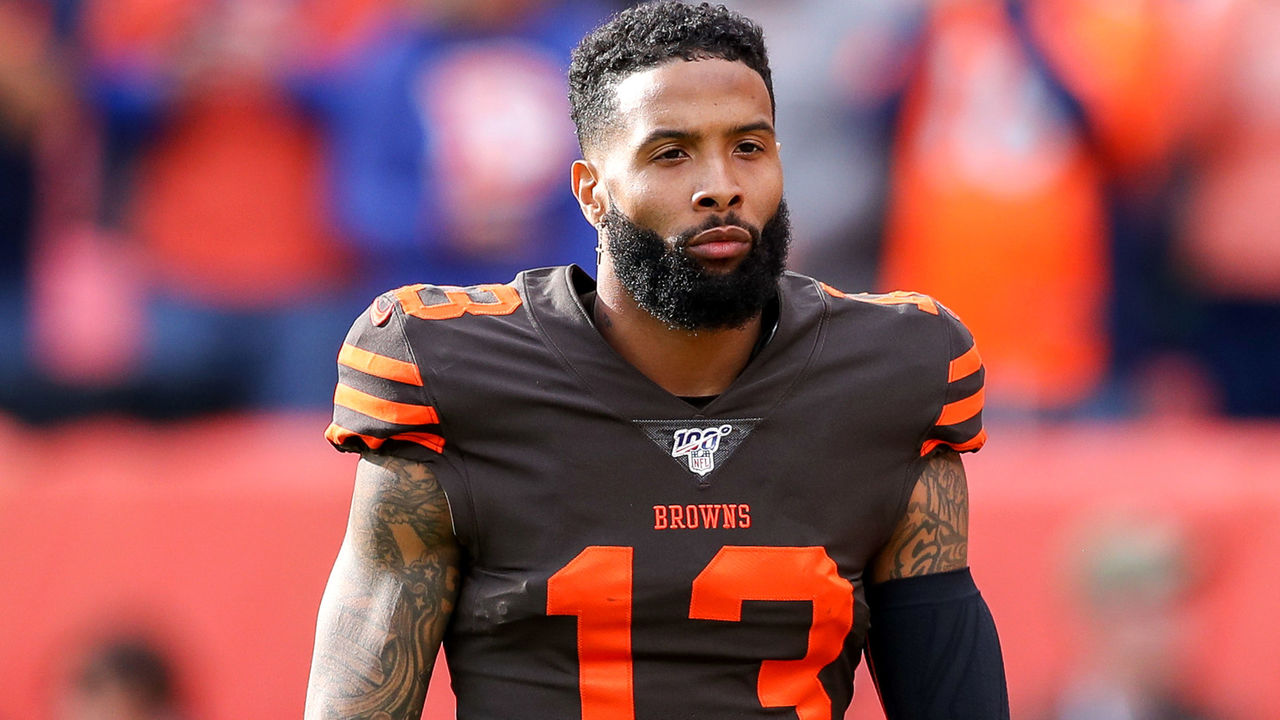 Freddie Kitchens' short, 16-game stint as head coach of the Browns should serve as a cautionary sign to the rest of the franchise. If Cleveland doesn't win and win in short order, changes can and likely will be made in a hurry. Although Beckham was acquired by the Browns just one year ago, he serves no purpose on a team that doesn't make the playoffs. If 2020 is another lost season in Believeland, you can believe the Browns will do what they can to flip the oft-disgruntled wideout for a haul similar to the one they gave up for his services.
Le'Veon Bell
Ever since he signed with the Jets, there's been speculation about Le'Veon Bell being dealt. He didn't exactly endear himself to the franchise with his 789 rushing yards and four total touchdowns last season, but he wasn't provided much help, either. General manager Joe Douglas said after the season he would field any calls from teams interested in Bell and while there had been no progression as of the scouting combine in February, Douglas didn't exactly close the door on a potential deal. Bell is the second-highest paid running back on an annual basis, making $13.1 million in 2020, and that contract will make it tough to find a suitor. However, David Johnson makes $13 million, and he was just dealt to Houston.
Jacoby Brissett
Brissett is once again the Colts' backup quarterback and he made it known he's not happy about the demotion. Phillip Rivers will take over the offense and his stay could extend into 2021. Rather than sit Brissett on the bench for two years and then likely turn to a younger option, Indy could flip the passer, much like the Patriots did when they traded him to the Colts for Phillip Dorsett. There are QB openings around the league and more are bound to open up once the season gets underway.
Sammy Watkins
Before catching five balls for 98 yards to help the Chiefs win the Super Bowl, Watkins said he'd consider taking a pay cut in order to help facilitate an extension for teammate Patrick Mahomes. Watkins counts $21 million against the cap in 2020, the last year of his contract, and Kansas City comically has $177 left in cap space. With Tyreek Hill not going anywhere and Demarcus Robinson re-signed, Watkins looks to be the expendable one. Considering the Chiefs haven't cut him yet, it's more likely they're still striving to find a team willing to share responsibility on the contract in order to acquire the championship talent.
Dwayne Haskins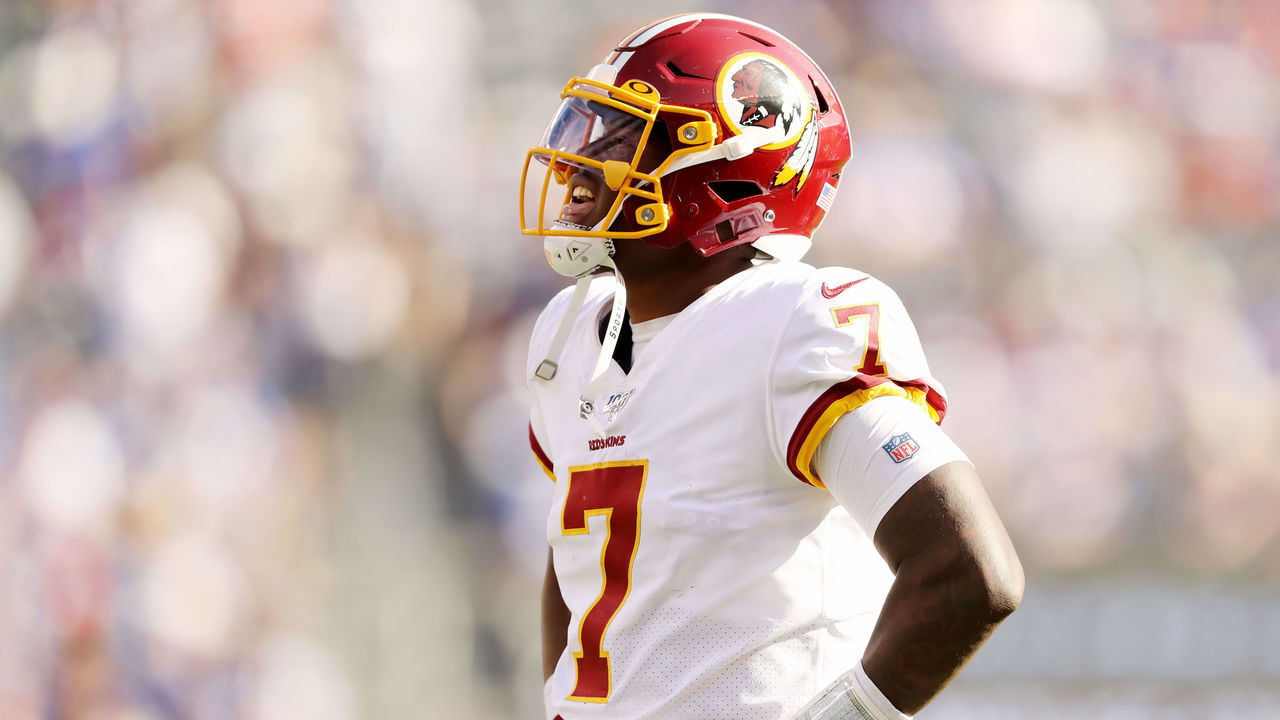 Haskins may have the most tenuous hold on a starting quarterback job in the league. The coaching staff that drafted him has been replaced and the new coach has teased the possibility of selecting another quarterback in next month's draft. Ron Rivera also traded for his former backup Kyle Allen, who believes he has a chance to win the starting job. The Redskins could go a number of ways at the position over the coming weeks, and they could even discard Haskins, much like the Cardinals did with Josh Rosen last season.
Christian McCaffrey
Could the Panthers really trade McCaffrey after he eclipsed 1,000 rushing yards and 1,000 receiving yards last season? One thing's for sure, his value will never be higher. With their billionaire owner remodeling the franchise from the top down, a head coach from the college ranks ready to implement a new offense, and the stars of the previous era departed or discarded, McCaffrey is expendable. He could do more for the rebuilding franchise as part of a trade package than anything he could accomplish on the field.
Derek Carr
The Raiders weren't much involved in the Tom Brady sweepstakes. All the while, head coach Jon Gruden and general manager Mike Mayock maintained they're perfectly content with Carr at quarterback. Yet, after striking out on Brady, it's still not set in stone Carr begins Week 1 under center. The Raiders own two first-round picks and three third-round selections, putting them in a position to land a rookie starter. The team can also package the picks to land the apple of their eye. There's still plenty of time for the Raiders to make a glitzy move before their debut in Vegas.