The Jadeveon Clowney sweepstakes didn't heat up as expected when free agency opened one week ago, and he's not the only notable veteran still looking for work.
Here's a list of the top 10 available free agents and the team best suited to sign each one.
Jadeveon Clowney ➡️ Seattle Seahawks
Word on the street is that Clowney could accept a one-year deal, allowing him to hit the market again next year after, presumably, tallying more than three sacks. If that's the case, he and the Seahawks might as well extend their partnership. Clowney and Seattle appeared to enjoy each other's company in 2019, and the edge rusher would probably prefer not to learn another new system if he's going to re-enter free agency in 2021. If playing for a contender is atop his priorities as it was one year ago, the Seahawks are, again, a fit.
Robby Anderson ➡️ Green Bay Packers
Anderson is another player whose market has been surprisingly lukewarm, and the Packers are in a position to take advantage. Green Bay made a run at signing Emmanuel Sanders before he latched on with the New Orleans Saints, so we know they're sniffing around the receiver market. The Packers desperately need a second wideout to take pressure off Davante Adams.
Everson Griffen ➡️ Dallas Cowboys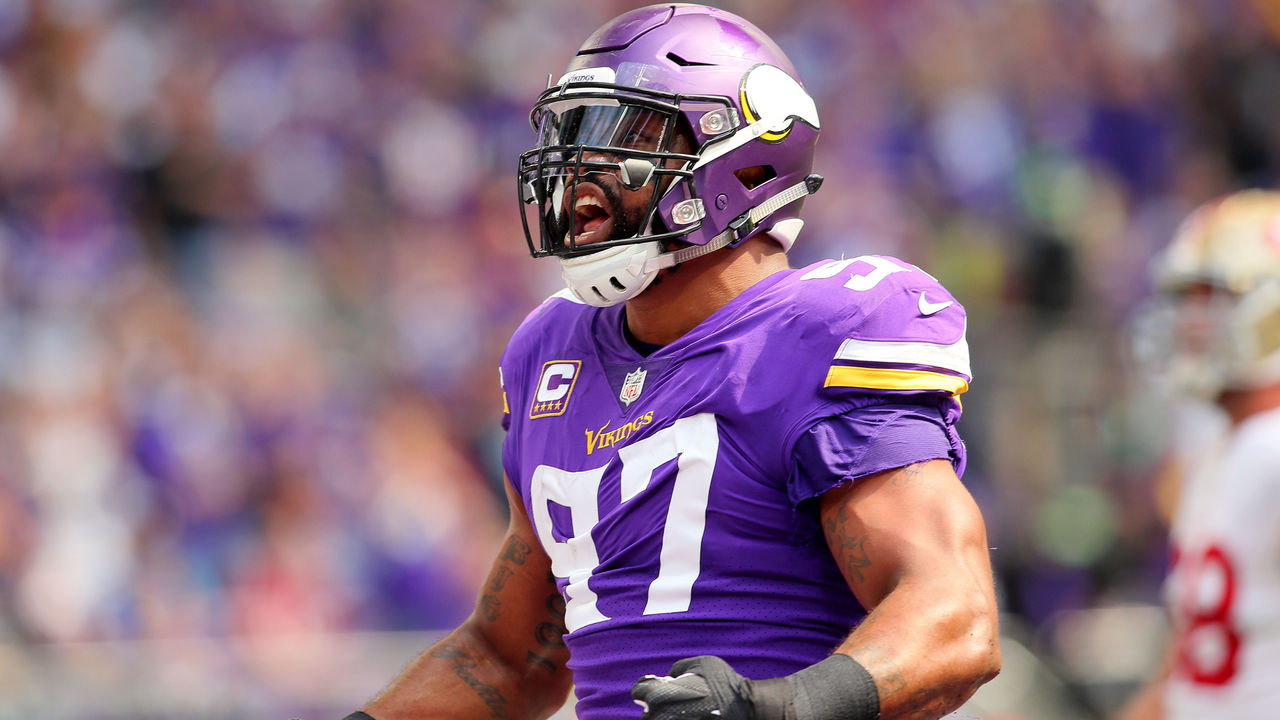 Griffen is a logical candidate to replace Robert Quinn, who surprisingly emerged as the Cowboys' top pass-rusher last season. At 32, Griffen won't command a long-term commitment, and that's important for the Cowboys, who are operating on a tight budget. Dallas would be wise to sign a veteran pass-rusher to pair with DeMarcus Lawrence - who struggled last year - rather than rely on the unpredictability that accompanies prospects in the draft.
Devonta Freeman ➡️ Los Angeles Rams
The Rams rely too heavily on the running game to enter the season with a crop of unproven rushers. Freeman, who's coming off a couple of injury-plagued years with the Atlanta Falcons, shouldn't cost much. If healthy, the 28-year-old could ascend past Darrell Henderson, Malcolm Brown, and John Kelly and take over as the featured tailback.
Jameis Winston ➡️ Pittsburgh Steelers
Mason Rudolph isn't the answer in the long or short term should Ben Roethlisberger miss time with injury again. It wouldn't be out of character for the Steelers to sign a high-upside backup like Winston - in the past they've taken fliers on Byron Leftwich and Michael Vick. Like Roethlisberger, Winston is a natural gunslinger, meaning the Steelers would hardly need to adjust their system if he was pressed into action.
Clay Matthews ➡️ Baltimore Ravens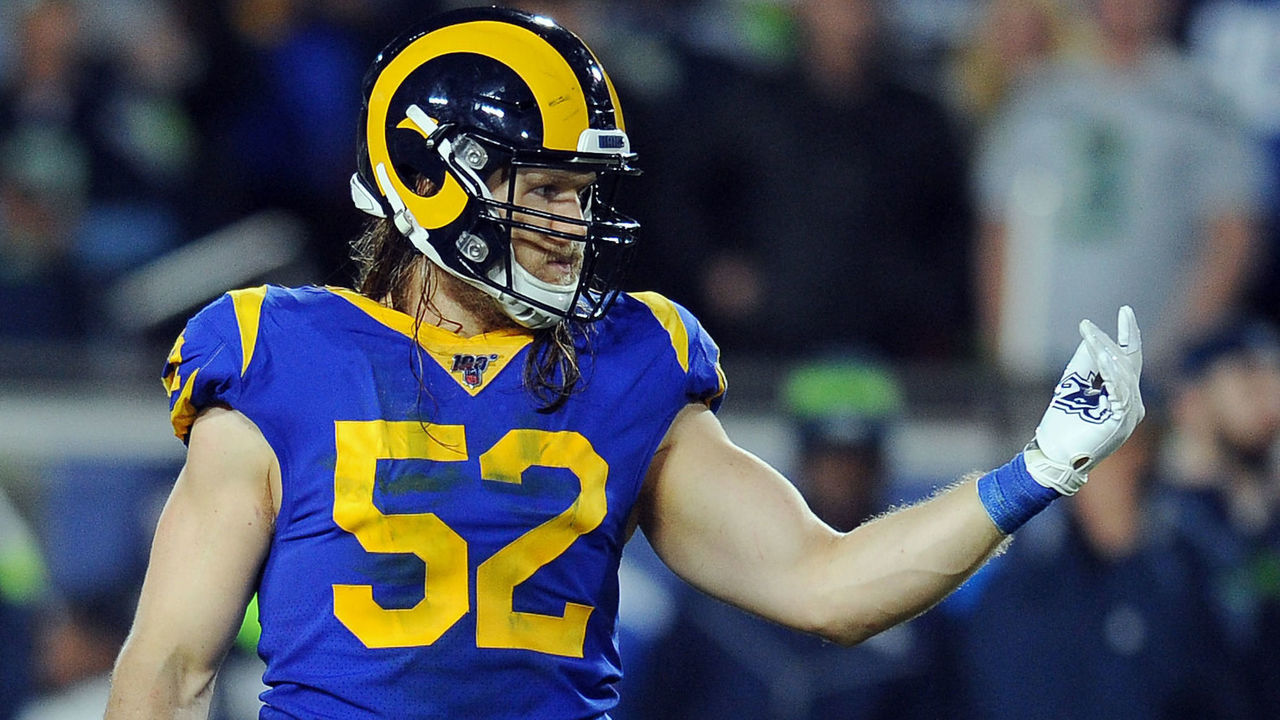 Baltimore pursued Matthews in free agency a year ago, but he wound up taking a deal with the Rams. The 33-year-old had eight sacks in 13 games for Los Angeles, proving he still has some juice left in the tank. The Ravens have the defensive depth necessary to limit Matthews' snaps, which should help maximize his productivity.
Logan Ryan ➡️ Tampa Bay Buccaneers
With Tom Brady in the fold, the Buccaneers can't waste time patching up their secondary. Ryan is valuable in that he can hold up on the perimeter and in the slot. He'd also serve as a veteran presence for a group of young Bucs cornerbacks. Ryan has championship pedigree from his days playing alongside Brady in New England, and Tampa figures to target players like him as it looks to quickly establish a winning culture.
Jason Peters ➡️ Cleveland Browns
The Browns shelled out major dollars to Jack Conklin at right tackle but still have a gaping hole on the opposite side of the line. Even if Peters is past his prime, he's still an adequate blind-side protector who won't require a commitment beyond one year. He's also familiar with Browns general manager Andrew Berry, who worked in the Philadelphia Eagles' front office last season.
Breshad Perriman ➡️ Minnesota Vikings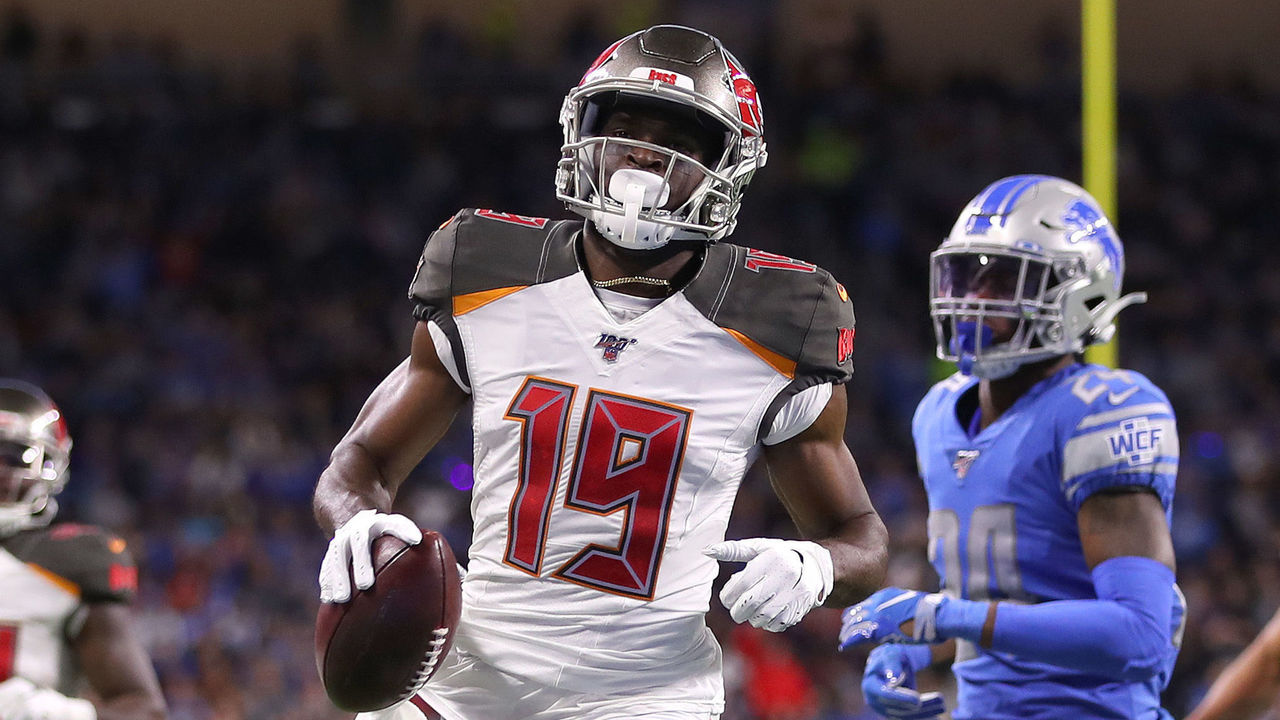 The Vikings have to do something at receiver after trading Stefon Diggs for draft picks. Even when they paired Diggs with Adam Thielen, they still suffered from a lack of depth in the passing game. Perriman posted career highs last year in catches (36), yards (645), and touchdowns (six). He's looking to build on his best season, likely with another short-term deal that could lead to a greater payday in a year or two.
Ndamukong Suh ➡️ Houston Texans
After losing D.J. Reader, the Texans have to add muscle to the interior of their defensive line. Suh is no longer the pass-rushing force he once was, but he's still excellent against the run, much like Reader was. Suh helped the Buccaneers field the top-ranked run defense a year ago and would welcome the opportunity to get back on a playoff contender after reaching the Super Bowl two years ago.