Let the madness begin. Ah, but this particular brand of madness has nothing to do with college basketball: NFL free agency is about to kick into gear, and it promises to be as wild and as unpredictable as ever, thanks to a most unusual set of circumstances. This is March.
NFL free agency is always a frenzied game of musical chairs. But this year, an unprecedented number of starting quarterbacks could be available - a truly rare development for a league in which quality QB play is always in short supply. And the name with the potential to have the biggest effect on the market is Tom Brady, who only happens to be the greatest quarterback in the game's history.
After that? Philip Rivers, Ryan Tannehill, Dak Prescott, Jameis Winston, Marcus Mariota, Teddy Bridgewater, Taysom Hill, and Case Keenum are also potential free agents. Nick Foles, Derek Carr, Andy Dalton could also be in play. Not all of them will hit the market, however, for reasons I'll discuss below.
Meanwhile, the uncertainty of a new collective bargaining agreement hovers in the background. Because the exact contours of the CBA dictate how teams can spend on players and what sort of accounting they can use, any decisions - including, you know, what to do about the game's most important position - will thus be influenced by how the CBA saga plays out. And there are only two weeks to go until the 2020 league year begins. So let's dive into what's at stake.
Tom Brady
I ran down the potential scenarios for Brady and the Patriots a few weeks ago. Brady's looming status was apparently a hot topic along the gossipy back trails of last week's combine, and for good reason: He has the potential to clog the entire QB market. As a "well-connected NFL exec" told NBC's Peter King, "Tom Brady is the one domino paralyzing the entire NFL right now." Which makes sense. Whether Brady stays in New England or decides to sign elsewhere - Titans? Chargers? Raiders? Bucs? 49ers? Who The Hell Really Knows? - will have ripple effects for a lot of other teams and quarterbacks.
It's tricky to separate fact from fiction at this point, but most reports suggest there's still a chance Brady and the Pats can work something out. ESPN's Dan Graziano even noted that the CBA situation is a "non-factor," at least with regard to Brady. However ...
Titans
Tennessee is one of the franchises most frequently mentioned as a possible landing spot for Brady, thanks in large part to Brady's friendship with Mike Vrabel, the Titans head coach and a former Pats teammate.
But the Titans have decisions to make on Tannehill and running back Derrick Henry, and one factor influencing those decisions will be the franchise and transition tags. The current CBA rules allow teams to use both tags this year only, but the timing is knotty: The deadline for applying the tags is March 12, the legal tampering period begins March 16, and the new league year (i.e., when a contract for a free agent from another team can become official) is March 18. The Titans will have to choose what to do within those parameters.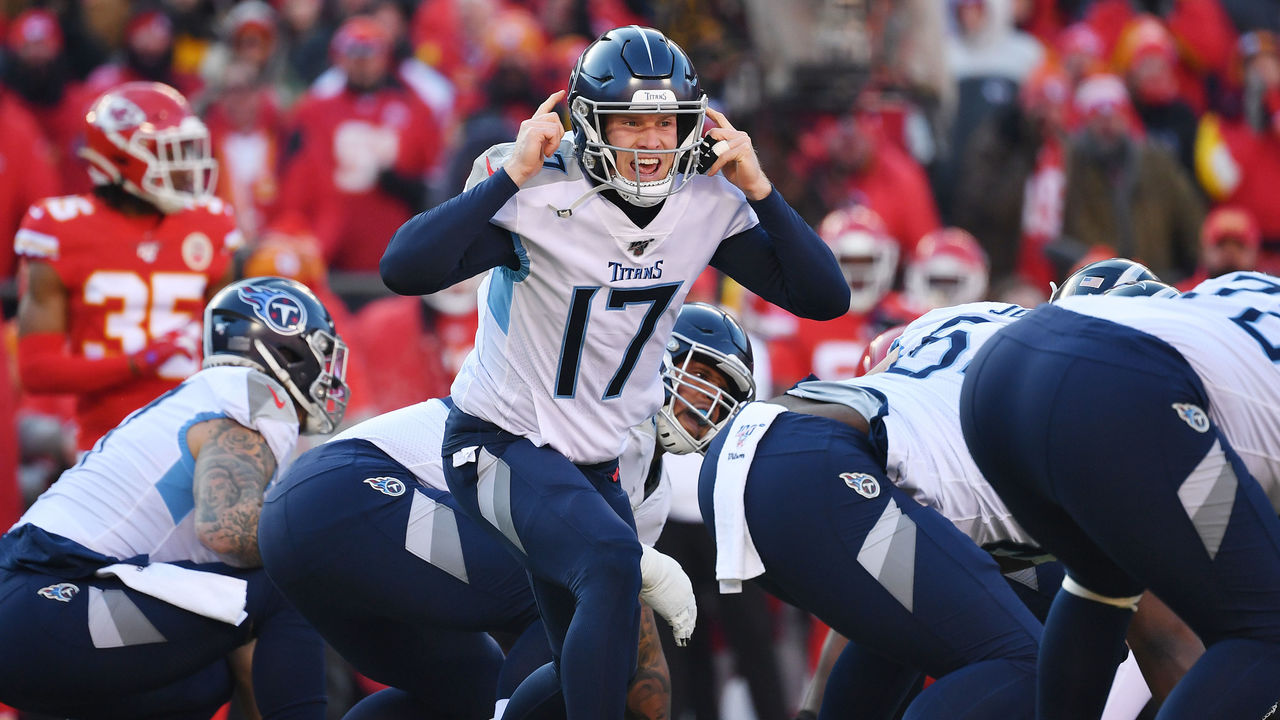 Tagging Tannehill would remove them from contention for Brady. But not tagging Tannehill would allow Tannehill to get to the market, with no guarantee the Titans would get Brady, either. And to further complicate matters, if a team used both tags by March 12 and a new CBA got ratified, it's possible the club would have to vacate one of them. This could happen to …
Cowboys
Dallas is in a tough spot, with decisions to make on both Prescott and wideout Amari Cooper. The use of both tags would solve that problem (at least for this year), but the timing scenario outlined above makes everything much thornier. As a fourth-round pick whose rookie deal is about to expire, Prescott has earned $4 million total across four seasons as the quarterback of the damn Dallas Cowboys. He has the leverage to shoot for the moon in his contract talks, which is why you should look for the Cowboys to hit him with the franchise tag sometime in the next week.
Buccaneers
Toward the end of last season, it looked like the Bucs' best option for 2020 might have been placing the franchise tag on Winston. But based on what head coach Bruce Arians and general manager Jason Licht said at the combine, the tag - and its $27-million, fully guaranteed price (in cash and salary-cap charges) - sounds like an increasingly unlikely proposition. That would set Winston free. But to go where? And who else is out there?
Chargers? Raiders? Jaguars? Colts? Washington?
Now for the best of the rest:
• The Chargers could shop the market, but they also have the No. 6 pick in the draft, which doesn't take place until the end of April.
• Might the Raiders and head coach Jon Gruden want to part with Carr to take a run at Brady, or someone else? Gruden recently gave Carr a solid endorsement, but what's to say it wasn't a smokescreen?
• The Jaguars might trade Foles, one year after giving him $50 million guaranteed.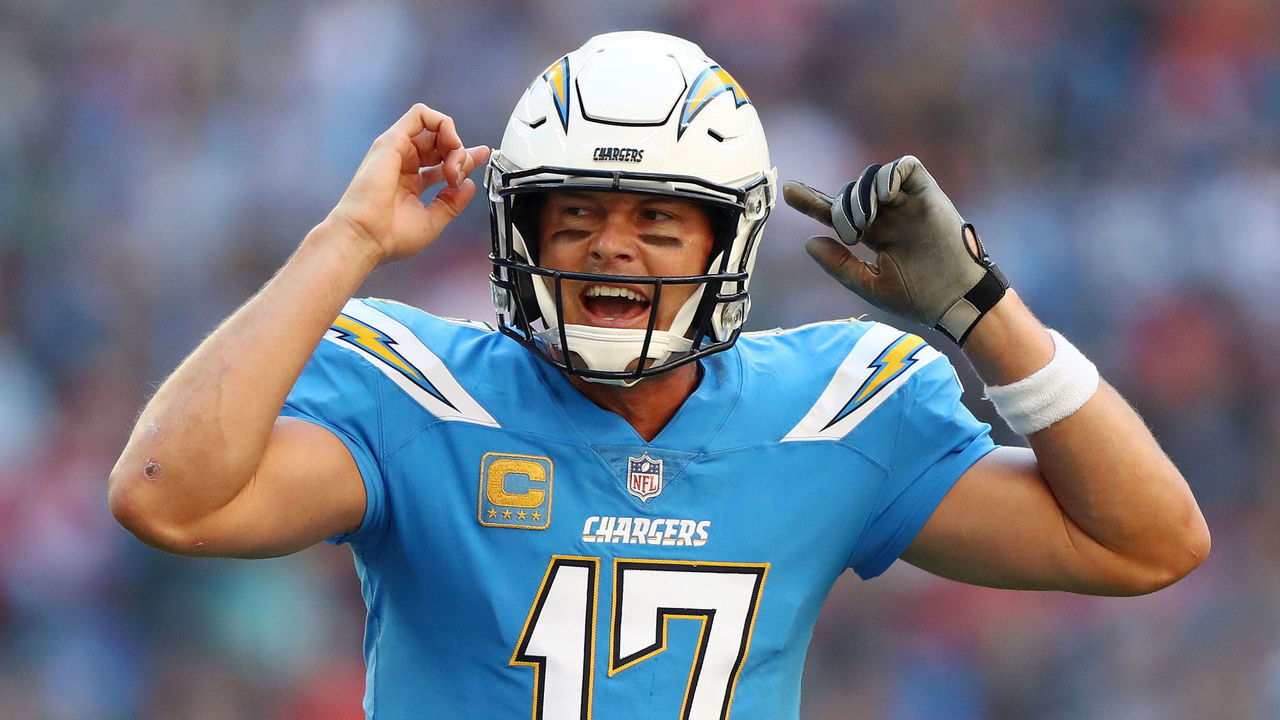 • Rivers is out there, and the Colts could be a good fit.
• Drew Brees' return to the Saints means Bridgewater will get to test the waters. And New Orleans can still maybe keep Hill, because he's a restricted free agent. Depending on what tender they offer him, the Saints would stand to get draft compensation if Hill were to sign elsewhere.
• What will the Patriots do if Brady leaves? Sign Mariota to compete with Jarrett Stidham? Trade for Dalton? Wait for the draft? Etc., etc.
• Does Washington want another veteran to complement Dwayne Haskins? And then there's Keenum, who will also be a free agent. It's at least worth mentioning him, just because.
A fantasy-football-like guessing game is about to hit the NFL, and it's wholly uncharted territory. What happens when the music stops? It likely depends on where Tom Brady winds up sitting. Let the madness begin.
Dom Cosentino is a senior features writer at theScore.