Sunday Rundown recaps the most important developments from the weekend's action and examines the significance of those events moving forward.
Cousins finally comes up clutch
The book on Kirk Cousins hasn't been written. Not yet.
The Minnesota Vikings quarterback's failures in big games have been well-publicized. He's an all-time-worst 0-9 on Monday Night Football and entered Sunday's wild-card game against the New Orleans Saints still in search of his first playoff win in what is his eighth pro season.
Minnesota was the weekend's biggest underdog, playing in one of the NFL's most hostile environments. Despite all of that, Cousins took the field in overtime and tossed an absolute dime to Adam Thielen.
Moments later, he threw the touchdown to Kyle Rudolph for the first signature win of his Vikings tenure. With the monkey finally off his back, can Cousins carry this team to the Super Bowl?
Nick Foles and Joe Flacco are proof that an otherwise average quarterback can heat up in January and stay hot just long enough to win a ring, but there are reasons to temper optimism that Cousins can conjure similar magic. His game-winning pass was thrown under pressure, marking just the second such touchdown he's thrown all season on 99 attempts.
The San Francisco 49ers, the Vikings' divisional-round opponent, ranked third in the NFL in quarterback pressure rate, though the Saints weren't far behind in fifth. With a heavy dose of Dalvin Cook keeping the 49ers' pass-rushers honest, and Cousins peppering in clutch throws, the NFC title game is within reach.
Run it back, Saints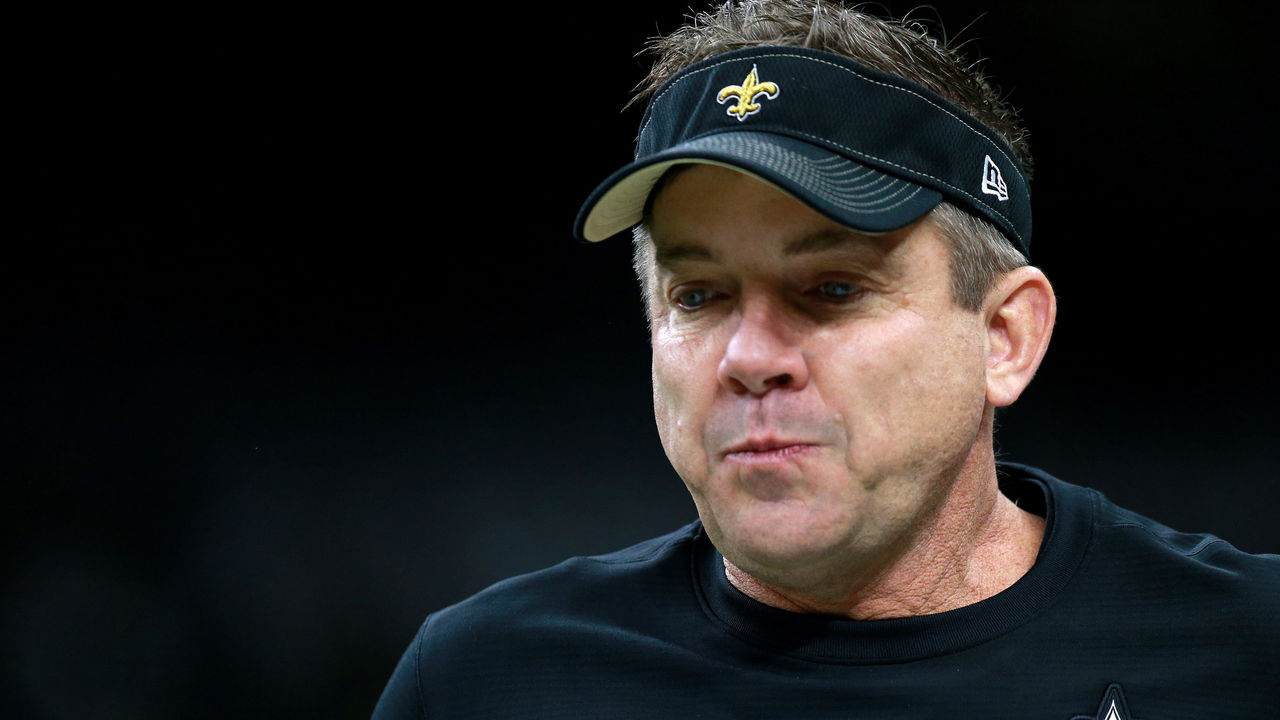 Most would-be Super Bowl contenders who suffer playoff heartbreak in three straight years would enter the offseason searching for answers and entertaining the idea of some major changes. The Saints aren't most teams.
First, in 2017, the "Minnesota Miracle." Then, last season's blown pass-interference call in the NFC Championship Game. And this year, New Orleans simply ran into a hot Vikings team that wasn't getting enough credit.
If you're having trouble determining what exactly is wrong with the Saints, that's because the answer is, well, not much. Their title hopes were quashed by some terrible luck before they lost a home game they should have won. It happens.
Rather than taking this as a sign that perhaps it's time for a new direction, and thus doing something irrational such as allowing Drew Brees to test free agency while searching for his successor, the Saints should do everything they can to re-sign their legendary quarterback and run it back with this team and what they hope can be an instant-impact draft class.
The window closes as Brees continues to age, but another Super Bowl is still well within reach. Stay the course.
New QB era starts now
It's difficult to draw lines between eras of football, but the end of this list is as clear a demarcation as you'll ever see:
Tom Brady, Peyton Manning, and, to a lesser extent, Ben Roethlisberger presided over the AFC during the most bountiful period in NFL history. They were appointment viewing for even the most casual sports fans.
Now, the three best young quarterbacks in football play in the AFC, and one of them is likely to advance to his first Super Bowl in a few weeks (with apologies to Ryan Tannehill, whose age-31 breakout season is one of the biggest outliers in history).
We've seen Patrick Mahomes throw 50 touchdown passes in his first full campaign as a starter, Lamar Jackson lead the league in touchdown passes while shattering rushing records, and Deshaun Watson seamlessly transition from College Football Playoff hero to professional world-beater.
And none of them are older than 24.
The greatness of Brady et al. was built on consistency. Two decades from now, will a similar list be littered with the names Mahomes, Jackson, and Watson? If so, the NFL will surely remain atop the North American sports hierarchy.
Metcalf proving to be a steal
The knock on DK Metcalf ahead of the draft, and presumably the reason he wasn't selected until late in the second round, was that an otherwise freakish athletic profile - size, strength, straight-line speed - also included underwhelming short-area quickness.
Red-flagging the related area of his game wasn't necessarily wrong - Metcalf certainly doesn't impress when moving laterally. But while the skill set means you may not want him running in- and out-breaking underneath routes from the slot, that doesn't devalue his ability to destroy opponents with speed and physicality in the vertical game.
The potential for dominance in that regard was abundantly clear throughout his collegiate career at Ole Miss, and it has immediately translated to the professional level. His latest game-changing play came in Sunday's wild-card win, beating the Eagles' secondary for a 53-yard touchdown to give Seattle a 17-6 lead in the third quarter. He followed it up with a game-clinching 36-yard grab with under two minutes to spare, breaking the record for most receiving yards by a rookie in the playoffs (160) in the process.
The Seahawks are doing a fantastic job of putting Metcalf in a position to be successful, asking him to win where he's most capable of doing so, and he's been one of the key pieces for this playoff run as a result. Teams around the league have got to be kicking themselves for overthinking this one.
Youngsters key to Titans' crucial goal-line stand
Emerging Titans superstars Derrick Henry and A.J. Brown garnered most of the attention entering Saturday's clash in New England, and Henry's hype certainly proved warranted. Yet a pair of young Titans defenders altered the course of the game in a key first-half moment.
With the Patriots up 10-7 and threatening to add points at the Titans' 1-yard line late in the first half, Tennessee stuffed three straight goal-line runs to hold the Patriots to a field goal. Linebacker Rashaan Evans and defensive tackle Jeffery Simmons, the Titans' last two first-round picks, made the key plays in the sequence.
Evans stuffed Sony Michel for a two-yard loss on first down, helped drop Rex Burkhead after a one-yard gain on second down, and then wrapped up Michel for another two-yard loss on third down, with Simmons' explosive backfield disruption clearing Evans' path.
It was the 13th time during the Brady-Belichick era the Patriots faced first-and-goal at the 1-yard line in a playoff game, and the first time they failed to score a touchdown.
Immediately after the goal-line stand, the Titans drove down the field for a Henry touchdown and a 14-13 halftime lead. The Patriots never scored again.
Cruel ending for Eagles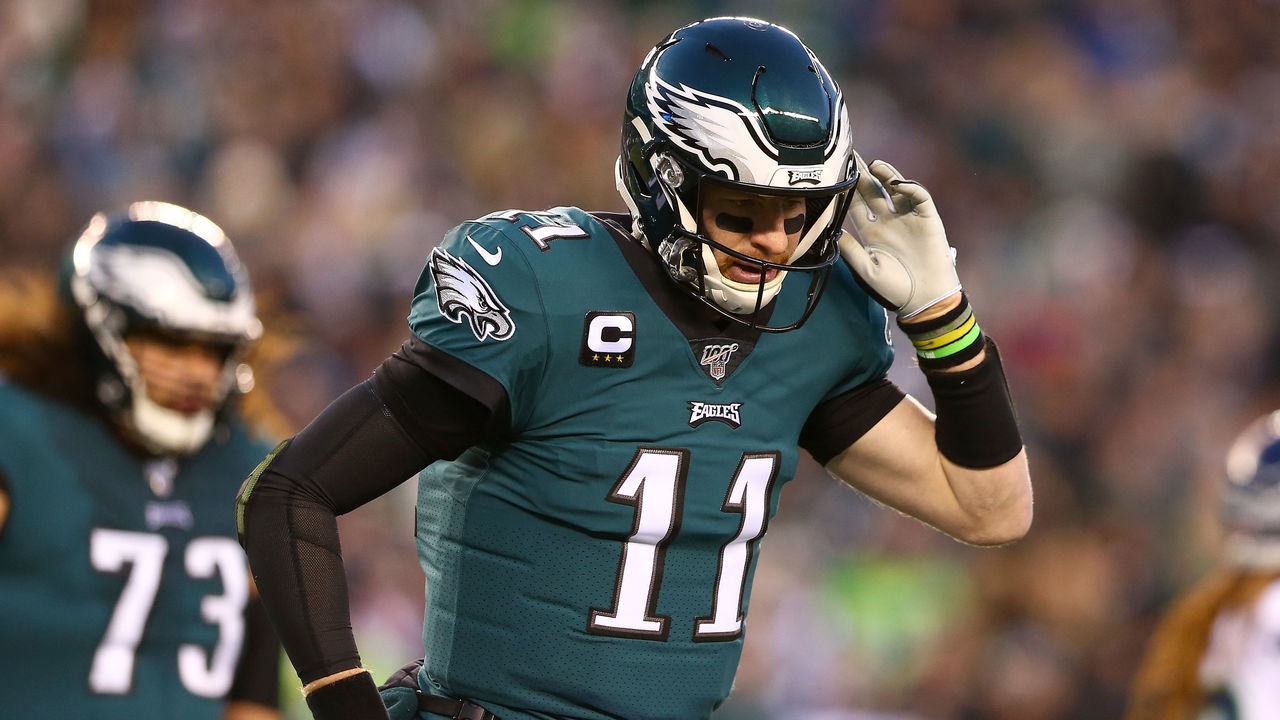 The Philadelphia Eagles battled through a seemingly endless list of injuries on both sides of the ball for much of the 2019 campaign and somehow still limped into the playoffs.
All for this?
Quarterback Carson Wentz, playing his best football coming into Wild Card Weekend, exited early versus the Seattle Seahawks after suffering a concussion. And that was that.
It was a cruel way to end the season for Doug Pederson's squad, as Wentz's injury was one Philadelphia simply couldn't endure.
The Eagles were among the league's most talented squads, on paper at least. Many experts even had the Super Bowl LII champions back in the title game. It's too bad we never got to see them anywhere close to full strength.
Tough to get excited about Texans
Houston now has just its second playoff victory in six years under Bill O'Brien and the first since 2016. At the end of the day, wins are all that matter in the playoffs - find a way to get it done and live to see another day. In that sense, this should be an exciting time for the Texans.
But let's not get carried away. This wasn't some breakthrough moment for a team that's long been on the cusp. The Texans we saw Saturday were the exact same maddening team we saw all season long. The only difference was that the Bills, hamstrung by a wildly unpredictable quarterback whose bad moments outweighed the good, were ill-equipped to capitalize.
Buffalo's offense is probably the only thing that can make an awful Houston defense look half decent. Going on the road to face a Patrick Mahomes-led attack next week is a disaster matchup for this group, and the rate at which they'll be giving up points makes the "let Deshaun figure it out" offense all the more unsustainable.
Make no mistake: Watson is one of the few elite quarterbacks in football. As we saw against the Bills, he's capable of taking over a game at any given time, coming through with a jaw-dropping play few others would even dream of attempting. But if your offensive success is predicated on your quarterback making things happen while running for his life when the pocket inevitably breaks down, you're going to have a bad time. Especially if a team like the Chiefs, or the Ravens, is taking it to your hapless defense on the other side.
They'll have every opportunity to prove us wrong in Kansas City next week, and the expected return of Will Fuller should help. But barring some phenomenal mid-to-late round drafting, this team will be what it is for the next few years. The cap space will disappear when Watson and Laremy Tunsil get their big contracts; along with the absence of top draft picks, which were traded to go all-in on the current roster, meaningful upgrades will be a challenge.
The one X-factor, then, could be coaching. But with no general manager and ownership in transition, O'Brien is essentially running the organization himself. He's not going anywhere. So that means more inexcusable punting in opponent territory with a playoff game on the line and continuing on with a scheme that has, to this point, failed to take advantage of a generational quarterback. This formula is not at all encouraging, and escaping with a home win over an unimpressive opponent does nothing to change that.
Where do the Bills go from here?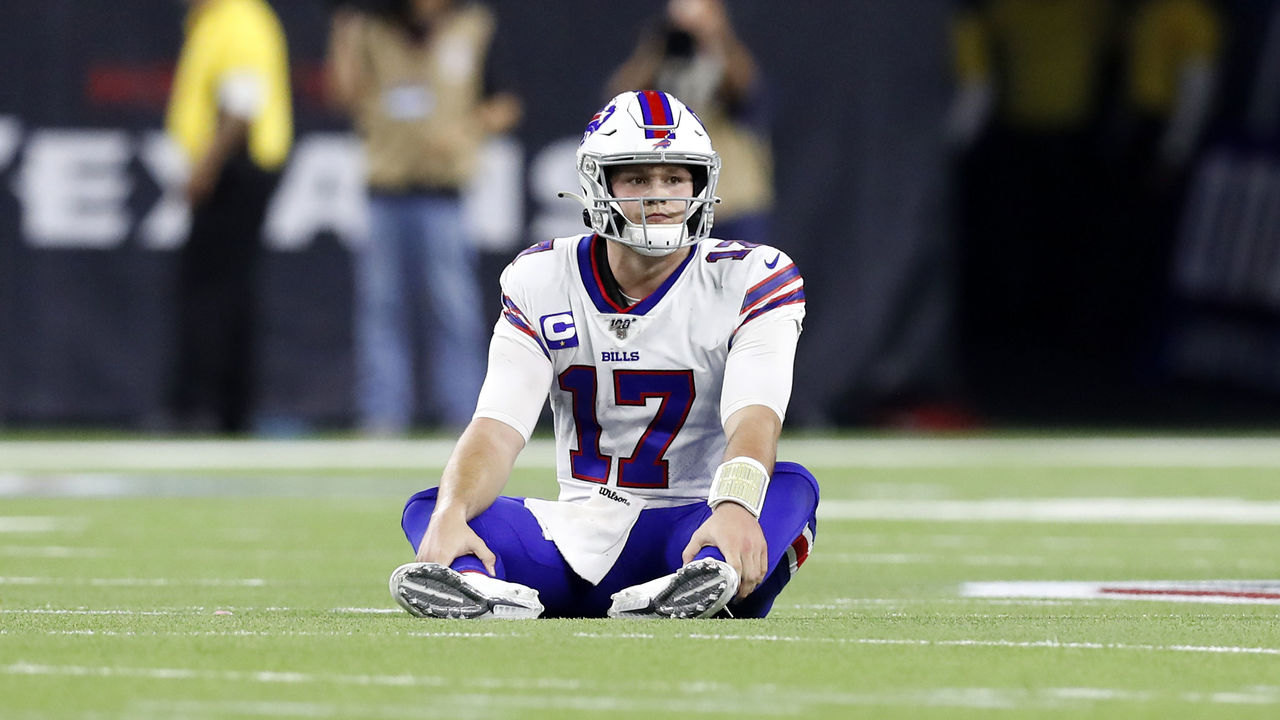 By all accounts, the Bills enjoyed a successful season. They made the playoffs for the second time in three years - the first time with Josh Allen - and pushed the Texans to overtime before bowing out. But now the question becomes, how much better can Buffalo really get?
The Bills' top receiver John Brown had a career year in 2019, while their next-leading receiver Cole Beasley nearly did the same. Rookie running back Devin Singletary averaged over five yards per carry, was one of the hardest players to tackle in the league, and was a first-down machine. The defense had an All-Pro cornerback in Tre'Davious White and ranked top-three in both yardage and points.
Buffalo will sign and draft players this offseason, but it'll also lose contributors - Lorenzo Alexander is retiring, while Jordan Phillips and Shaq Lawson could be too expensive to re-sign.
All of this is to say, the Bills' remaining upside resides in the right arm of Allen. The former seventh overall pick looked incredible at times against the Texans - and throughout the season - but incredibly poor at other times. He's entering a pivotal third season, and by the end of it, Buffalo should have an idea of what Allen will look like as a finished product.
The Bills had one of the easiest schedules in the NFL this year, but that won't be the case in 2020. Along with a second-place slate, Buffalo and its AFC East cohorts will face the ascending NFC West. So as the Bills ride into the offseason, one must wonder how much juice is left for Sean McDermott to squeeze, and if Buffalo is close to its ceiling.