Sunday Rundown recaps the most important developments from the day's action and examines the significance of those events moving forward.
49ers are built to beat anyone
The benefit of an incredibly favorable schedule has been an easy - and not totally unreasonable - way to poke holes in the theory that the 49ers are an elite NFL team. When the defense couldn't smother its opponents, as one could reasonably expect against better competition in January, it was fair to wonder whether Jimmy Garoppolo's offense could still thrive.
Consider any such questions answered.
Not only can the 49ers' offense put games away with a dynamic running game, but Sunday's wild win over the Saints demonstrated that the passing attack is also capable of trading blows and holding its own in a shootout.
With a run game that can slice up the best of opponents, a passing attack evidently capable of much more than playing a complementary role, and a talent-rich defense that has shown the ability to take over games, this team is built for success in the playoffs.
If they can go on the road and beat the Saints at their own game, there isn't anyone they can't beat.
Patriots get... booed?
The Patriots were booed off their home field as the Chiefs took a 20-7 lead into halftime Sunday. Seriously.
Imagine booing a team that's won six Super Bowls over the last two decades - including one just last February - because of a tough half against another immensely talented opponent.
High standards? Absolutely - and understandably so. But, come on.
The offense is bad. It's weird for everyone to see, and it has to be frustrating for a generation of Patriots fans who have probably never imagined such a reality. Surely that was the reason for the home crowd's jeers.
But hey, this is still, after Sunday's loss, a 10-3 team. While their comeback fell short, was anyone surprised they ended up making a game of it? And would anyone be surprised if they, once again, find a way to do enough to stack a few wins in the playoffs?
With speculation mounting about the end of the Brady-Belichick era, enjoy the contention window while it lasts. An early deficit in a December game against a tough opponent is nothing compared to what this organization could look like without two all-time greats at quarterback and head coach.
Does Beckham want out of Cleveland?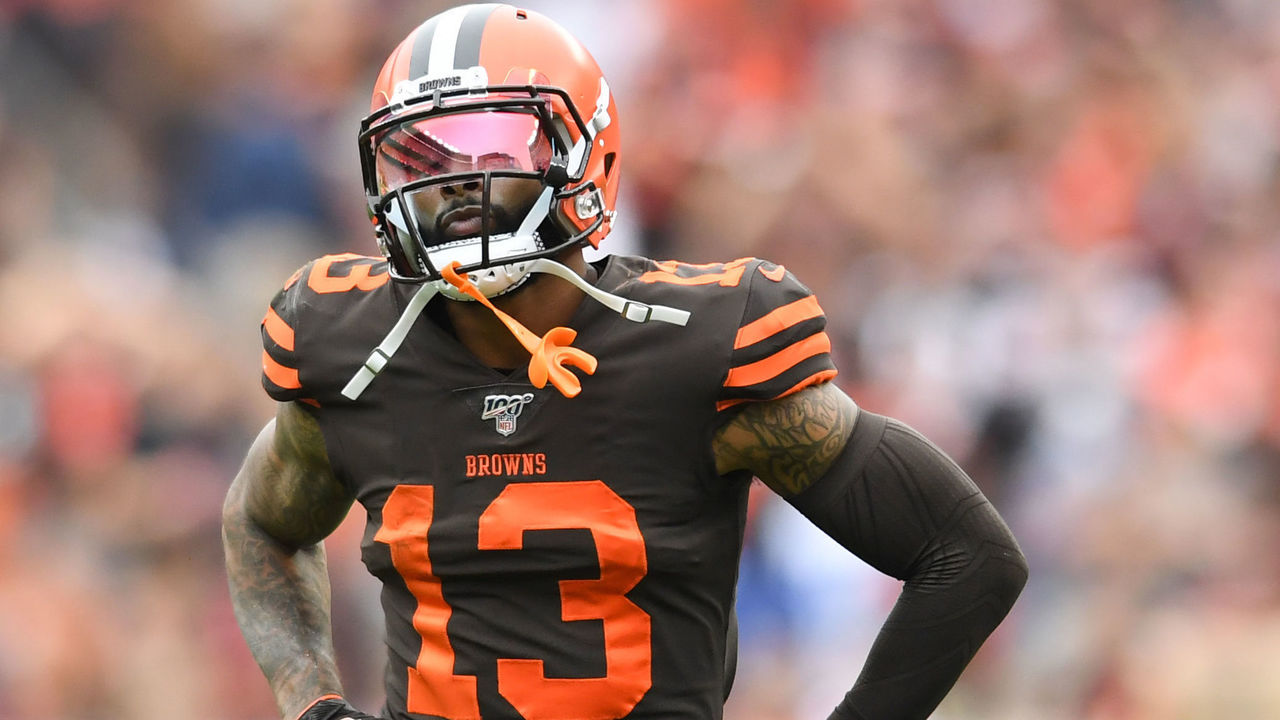 The report that Odell Beckham Jr. has been asking opposing players and coaches to get him out of Cleveland would be a bombshell if it weren't so predictable.
FOX Sports' Jay Glazer dropped the news on Sunday morning, which is notable because Glazer was the first insider to say Beckham would be traded by the Giants last offseason.
Beckham has never seemed to gel with his teammates in Cleveland, despite being reunited with friend and college teammate Jarvis Landry. Reportedly hampered since the summer by a sports hernia injury that will require surgery after the season, Beckham has topped 100 yards receiving only twice this year and has just two touchdowns. A player who was once among the NFL's most dazzling stars - something he deeply embraced - has been reduced to something of an afterthought.
"I couldn't sit here and tell you whether I'm going to be here, want to be here, don't want to be here," Beckham answered when asked about his future in Cleveland earlier this week. "This is exactly where I'm at now and I wouldn't rather be anywhere else. In the offseason, everything will figure itself out."
There's nothing to "figure out" if Beckham wants to stay in Cleveland. A player once thought to be untradeable because of his monstrous contract sounds like he's about to demand to be traded for the second time in as many years.
Mayfield might regret postgame comments
Even if Baker Mayfield's suggestion that the Browns' medical staff mishandled Beckham's health by asking the wideout to play through a sports hernia injury instead of sending him for surgery before Week 1 is correct, it's still something he'll probably wish he kept to himself.
Mayfield probably figured he was doing Beckham a favor by proactively and publicly excusing the latter's lack of production, but in doing so, the second-year passer threw his team's doctors under the bus and might have irreparably damaged his relationship with the men and women tasked with keeping him healthy.
Beckham's stay in Cleveland could be over by this time next month if his reported requests are met. Medical staffs turn over far less frequently, and Mayfield could have to coexist with the doctors whose medical expertise he questioned.
Mayfield later backtracked, saying "people within our building know my intentions and where I am coming from." The next time he asks a medical staffer to stay late so he can get a little more time on the massage table, he might find out exactly where his coworkers think he's coming from.
Rams stay alive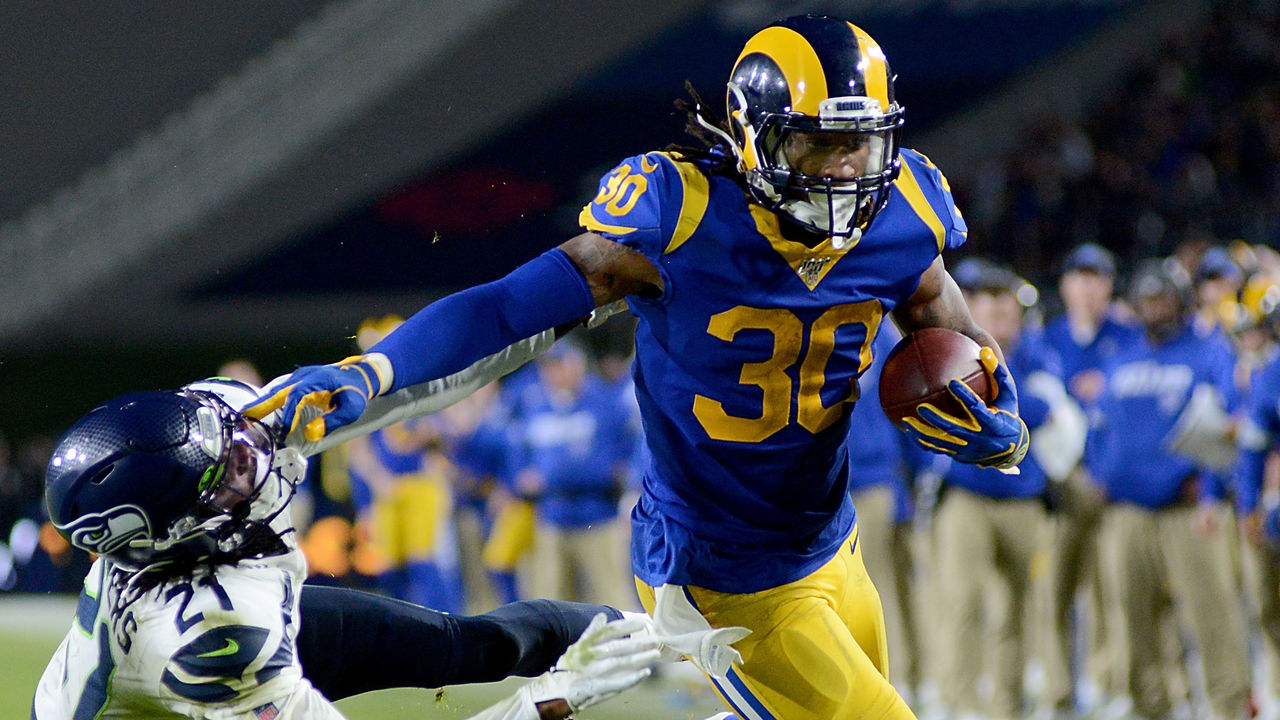 That's more like it.
Faced with a must-win game against one of the hottest teams in football, the Rams' offense picked a hell of a time to begin to ease concerns about whether the unit was broken.
It wasn't a flawless performance, as a pair of Jared Goff interceptions early in the second half made things interesting, but with a flying start and a hot finish, L.A. finally showed some signs of the scoring ability that carried them to the Super Bowl in February. Beating the Seahawks to get to 8-5 is massive for this team.
There's still a tough road ahead if they hope to sneak into the playoffs, as the Vikings control their own destiny for that second wild-card spot. But the impressive performance with their backs against the wall - and against top competition - is a great sign for the Rams moving forward.
With so much future cap space and draft capital invested in the current roster, major change wasn't coming anytime soon regardless of how much they struggled. It was on this group, and this group alone, to figure it out. Maybe they're on their way to doing just that.
No, Saints didn't get screwed again
Saints-49ers was a strong contender for game of the year, with the two NFC powerhouses combining to score 94 points, topping the Vegas over/under total (45) in the first half alone. The offensive fireworks will likely be enough to overshadow a moment in which the Saints appeared to fall victim to another egregious missed pass interference call.
On a fourth-and-18 play in the third quarter, the Saints dialed up a fake punt that saw Taysom Hill throw a pass to Tre'Quan Smith. The latter was absolutely mugged by the defender before the ball arrived, but no flag was thrown.
The officials were correct not to flag the play. There's a little-known rule that pass interference cannot occur on the wideout when the offense lines up in the punt formation. This is necessary to allow the defense to block the gunner on punts, otherwise, the return man would constantly get blown up.
Sean Payton should have known this, but his protests after the play made it clear he didn't. Had he known the rule, it's fair to ask whether this doomed play would have ever been drawn up.
Pass interference calls have been an inconsistent mess all season, but this was a rare example of NFL officials getting it right.
Bills a QB away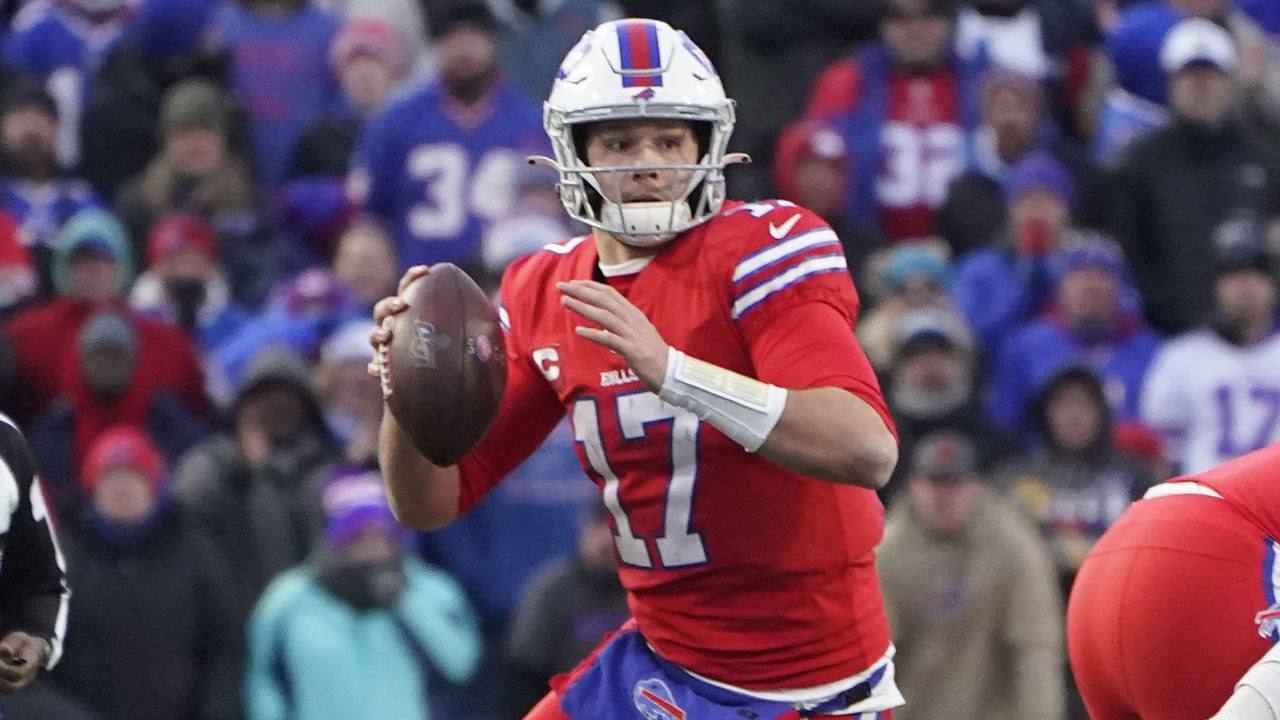 The Bills have quietly built themselves an impressive roster, particularly on the defensive side. Factor in the impact of a great coaching staff led by Sean McDermott and it's no wonder Buffalo is cruising to the AFC's first wild-card spot.
But there's still something missing. And in this era of football, it just so happens to be the most important piece to the puzzle.
Allow us to preface this idea by saying it's absolutely not out of the question that Josh Allen one day blossoms into the quarterback the Bills thought they were getting with the No. 7 overall pick in 2018. In terms of pure physical ability, both with his arm and legs, he's one of the NFL's most gifted players at the position. And maybe the light even comes on at some point down the stretch this year, allowing Buffalo to really make a run at this thing sooner than anyone thought possible.
As things currently stand, though, it's hard to imagine that happening. Sunday's output from Allen - 17 of 39 for 146 yards (3.7 yards per attempt) - in a loss to the Ravens typifies everything that stands in the way of a deep playoff run.
Allen has shown some flashes of improvement at times this season, but he still leaves far too many plays on the field by missing on throws he should be hitting. Point to the more encouraging Thanksgiving game against Dallas if you will, but let's not pretend the Cowboys aren't just an unmitigated disaster. Mitchell Trubisky didn't have much trouble against them, either. The Ravens are the kind of defense that awaits in the AFC playoffs, and Allen's inability to make an impact was the difference in the losing effort.
Getting to the playoffs is going to make this season a success either way, and Buffalo may even win its first postseason game in decades if they have the good fortune of meeting the AFC South champion on Wild Card Weekend. But they're going to need more from the quarterback position to take it any further. The hope is that Allen can be the one to give them more, but he's just not that guy yet.
Too soon to lock up Tannehill
There's no doubt Ryan Tannehill has revived his career in Tennessee and turned the Titans into a playoff-caliber squad, but the team's brass should pause their reported internal discussions about signing the eighth-year pro to a long-term deal.
Tannehill is producing at a career-best clip and has represented a significant upgrade over Marcus Mariota, but he's still a 31-year-old with a history of major knee issues who was never better than a league-average starter in Miami. To look at a half-season sample size and conclude that Tannehill has suddenly blossomed into a player worthy of committing to over the long haul is premature.
This is a perfect scenario for the Titans to slow-play their situation and bring Tannehill back on the franchise tag. It won't be cheap - the projected cost is $27 million - but the one-year price tag won't be wildly different from what Tannehill would likely seek as annual compensation on a long-term pact.
It's a simple matter of risk assessment. If Tannehill is tagged and bombs, or even just reverts back to his Miami form, the Titans could move on in 2021 with no financial hit. If he's tagged and plays like a star, the Titans would have to pay him top money to retain - a nice problem to have. Neither scenario can cause long-term pain.
But if Tannehill is locked up long term and his play falls off, the Titans will suffer the effects for years to come.
What's wrong with the Texans?
A week after beating the Patriots, the Texans were embarrassed at home against the Broncos. In just his second career start, Drew Lock boosted Denver to a 38-3 cushion before the Texans scored three late touchdowns to make it somewhat respectable.
Houston can still win the AFC South, but it won't happen if this team can't overcome its flaws.
The defense - the secondary, in particular - is an obvious issue. More than once on Sunday, defensive backs were nowhere near open receivers. A lack of talent plays a role here, but coordinator Romeo Crennel's scheme is lacking, too.
The offense's reliance on Will Fuller is also highly problematic. The speedy wideout opens things up for the rest of the unit when he's on the field, but his nagging injuries have forced the Texans to play Keke Coutee, and the results have been disastrous at times.
Playing with discipline is also an ongoing struggle. Laremy Tunsil had three false starts on Sunday, extending his unenviable NFL lead in the stat category.
The commonality between all the issues? They all come back to coaching. If Bill O'Brien weren't also the de facto GM and, thus, his own boss, his job would be in serious jeopardy.
What were the Lions thinking?
In the most confusing deal that came about before this year's trade deadline, the Seahawks acquired Quandre Diggs from the Lions along with a seventh-round pick for a fifth-rounder.
It was tough to explain at the time, as the Lions were giving up a productive safety who was still young and under contract at an affordable rate through 2021. There was just no reason for Detroit to sell on such a player, especially considering the return. Even Pete Carroll couldn't believe he was available.
"I didn't think that could be possible," the Seahawks head coach said after the trade, according to ESPN's Brady Henderson.
It's even more difficult to justify now.
Diggs has been a revelation for the Seahawks, providing an immediate upgrade to a secondary that needed it in the worst way. He had an interception in his first game, a massive win over the powerhouse 49ers, and he had two more, including a pick-6, in Sunday night's game against the Rams.
The defensive backfield is still the most glaring weakness for a Seahawks team that has its sights set on another Super Bowl run, but it's far more manageable with a playmaker like that in the mix. To give up basically nothing for such a player stands as the latest in a long line of shrewd personnel moves by Carroll and general manager John Schneider.