NFL Power Rankings - Week 8: A trade-deadline target for each team
Justin Edmonds / Getty Images Sport / Getty
The NFL Power Rankings are selected by a panel of theScore's football editors.
This week, we're identifying one player whom each team should look to buy or sell ahead of the Oct. 29 deadline.
1. New England Patriots (7-0)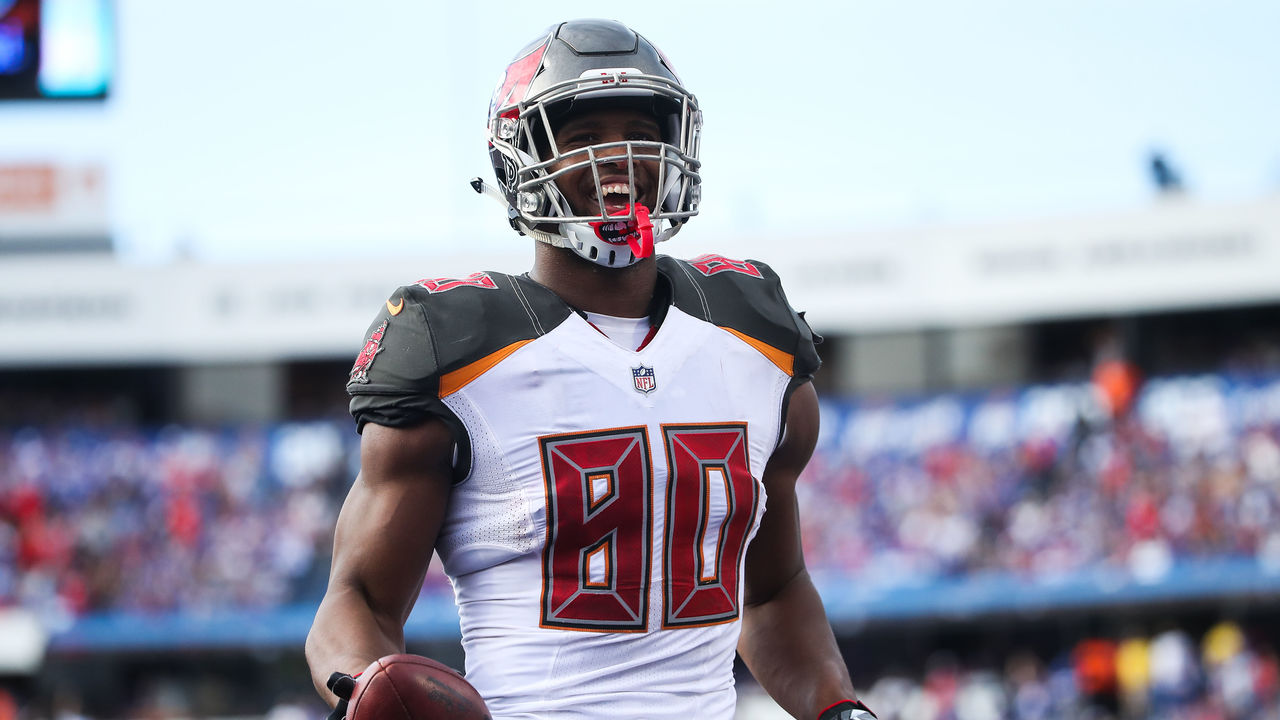 Previous Rank: 1
O.J. Howard is an obvious fit for the Patriots. The athletic tight end's talents are being wasted in Tampa. Another loss and another week of Bill Belichick's phone calls should be enough for the Bucs to relent.
2. New Orleans Saints (6-1)
Previous Rank: 2
The Saints are hurting at cornerback, so adding a cheap veteran would be ideal. Darqueze Dennard is a realistic target for New Orleans since he can play outside or in the slot and won't be expensive to acquire from the Bengals, who are likely to be sellers.
3. San Francisco 49ers (6-0)
Previous Rank: 5
The Niners already addressed their need at wide receiver and can now look to upgrade the other side of the ball. Xavien Howard has looked disinterested with the Dolphins all year, but he's a Pro Bowl talent when focused. Miami has entertained offers for everyone else - why not its top cornerback?
4. Green Bay Packers (6-1)
Previous Rank: 4
Injuries have decimated the Packers' receiving corps. But even when it's fully healthy, Aaron Rodgers has missed an experienced option next to Davante Adams. Green Bay might want to call the Jets about Demaryius Thomas, who could be traded for the third time in one year.
5. Baltimore Ravens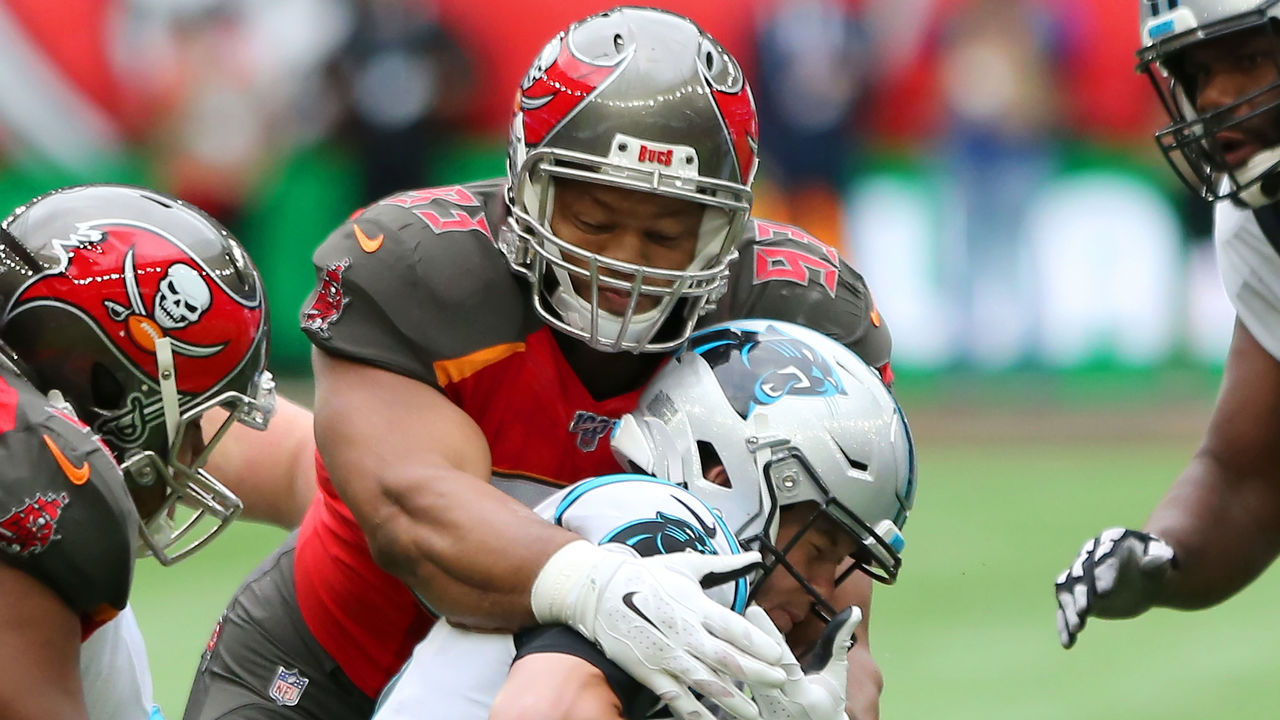 Previous Rank: 9
Baltimore addressed its need at cornerback when it traded for Marcus Peters, but it could still use reinforcements in the center of its defense. Enter, Ndamukong Suh. The Bucs are going nowhere fast, and the defensive tackle isn't the type to go full speed for a lost cause. It's best for all to ship Suh to a contender.
6. Minnesota Vikings (5-2)
Previous Rank: 8
Minnesota's poor pass protection remains one of its few weaknesses. A relatively minor move to bolster the depth seems most likely, but the Vikings should take a bigger swing on Pro Bowl guard Brandon Scherff, who's apparently struggling to get the type of contract extension he wants from the rebuilding Redskins.
7. Seattle Seahawks (5-2)
Previous Rank: 3
The Seahawks need a replacement for the injured Will Dissly at tight end, and potential rental Hunter Henry fits the bill. He could price himself outside the Chargers' range in free agency, as L.A. might be reluctant to give him big money considering his injury history.
8. Kansas City Chiefs (5-2)
Previous Rank: 6
Janoris Jenkins may be past his prime, but he's still better than what Kansas City is trotting out at cornerback. Jenkins can be cut after the season without incurring a large cap penalty.
9. Indianapolis Colts (4-2)
Previous Rank: 11
If the Colts are to compete for a Super Bowl with Jacoby Brissett at quarterback, they must add another impact player or two: Hello, Von Miller. Indy is one of the few teams that can afford Miller's cap hit and has the ammunition to make a trade work. The star pass-rusher would fill a major need.
10. Buffalo Bills (5-1)
Previous Rank: 10
At 5-1, the Bills are almost assured of a playoff spot. In trading for Cincinnati receiver A.J. Green, the Bills would add a necessary offensive weapon to aid Josh Allen's development.
11. Houston Texans (4-3)
Previous Rank: 7
The Texans are clearly going all-in with little regard for draft capital. After acquiring Gareon Conley, Bill O'Brien could look to add a final offensive piece. Carlos Hyde's inconsistencies are likely to persist, so trading for Melvin Gordon could take this team to the next level.
12. Carolina Panthers (4-2)
Previous Rank: 13
Ron Rivera's front seven is in the midst of a productive campaign, but adding a veteran defensive back would really aid Carolina's playoff push. With a deep secondary, the Ravens could move Jimmy Smith for a mid-round pick. If healthy, Smith's presence would certainly prove useful in a division featuring Drew Brees and Matt Ryan.
13. Dallas Cowboys (4-3)
Previous Rank: 16
Outside of DeMarcus Lawrence and Robert Quinn, the Cowboys don't have much of a pass rush. Acquiring Yannick Ngakoue from Jacksonville for the stretch run would make Dallas' defense ever more dangerous.
14. Los Angeles Rams (4-3)
Previous Rank: 12
The Rams already made one move to address their offensive line, nabbing Austin Corbett from the Browns. If they make another move, Dan Feeney from the Chargers could be on their radar. The Indiana product has struggled since entering the league, but he's probably still better than Austin Blythe at right guard.
15. Detroit Lions (2-3-1)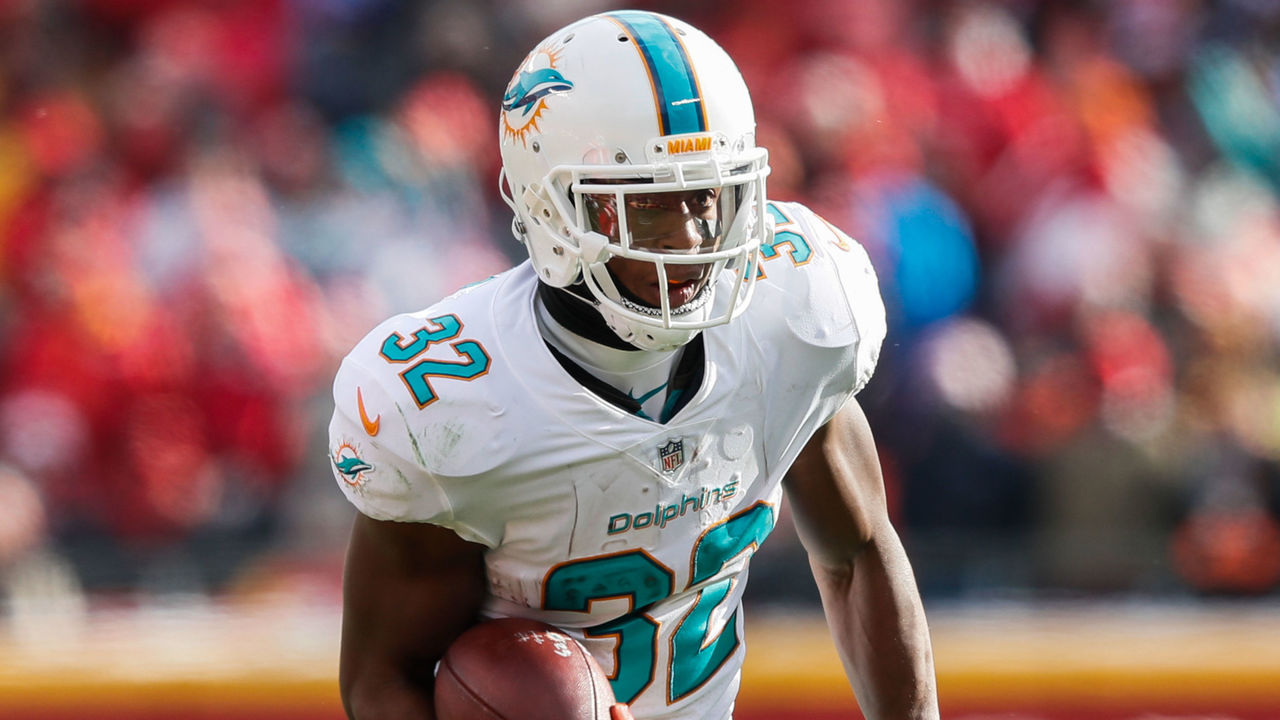 Previous Rank: 14
Kerryon Johnson is on injured reserve, and his breakout season hadn't materialized when he was healthy. Kenyan Drake could be one of the next players sacrificed in the Dolphins' rebuild, and he'd be a logical replacement for Johnson.
16. Philadelphia Eagles (3-4)
Previous Rank: 15
The Eagles have dealt with an inordinate number of injuries in the defensive secondary this season. They were unable to nab Jalen Ramsey, but the Broncos' Chris Harris Jr. would be a solid Plan B.
17. Jacksonville Jaguars (3-4)
Previous Rank: 21
With little cap space and a glaring hole at tight end, the Bengals' Tyler Eifert is an ideal target for Jacksonville. Eifert won't cost much, has a low cap hit, and would give the Jaguars a potential red-zone weapon.
18. Chicago Bears (3-3)
Previous Rank: 18
Chicago has holes on the offensive line and at tight end. It's unlikely that the Falcons will want to part with breakout tight end and pending free agent Austin Hooper, but that shouldn't stop the Bears from picking up the phone.
19. Oakland Raiders (3-3)
Previous Rank: 17
Mike Mayock and Jon Gruden are reportedly searching for a pass-rusher, and Markus Golden is having a nice year with the Giants. Golden's five sacks would rank first on the Raiders.
20. Arizona Cardinals (3-3-1)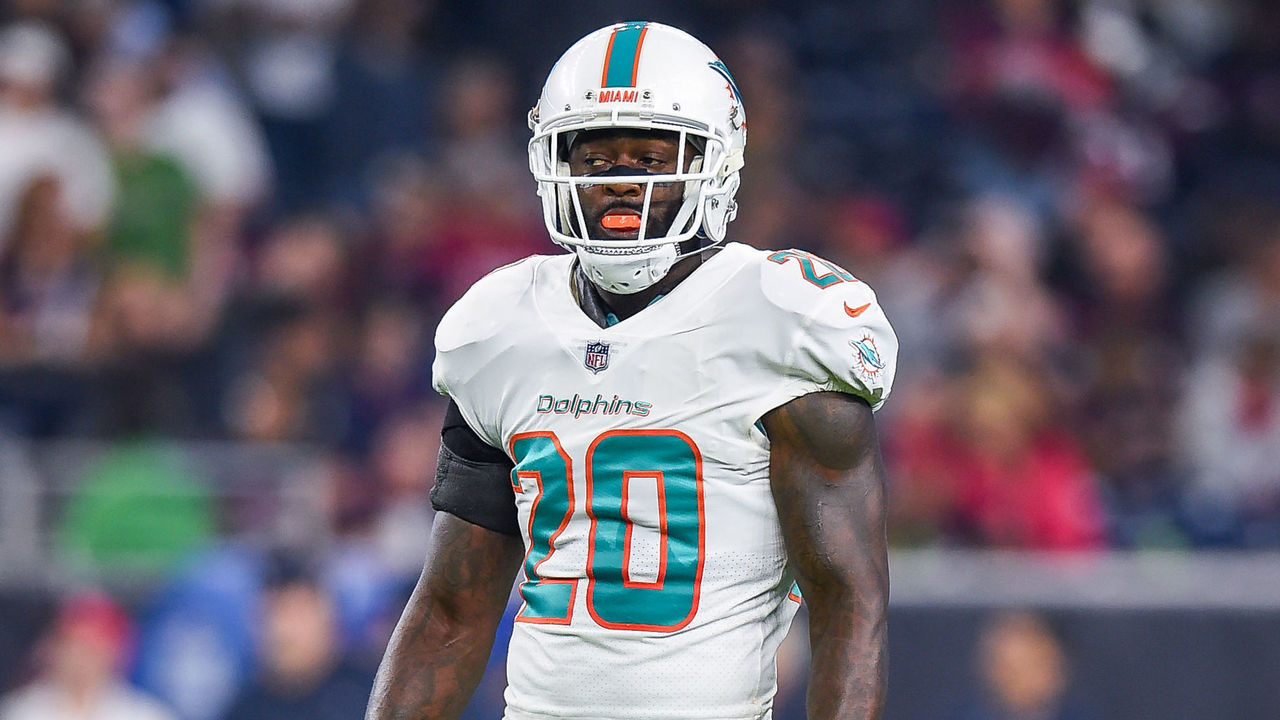 Previous Rank: 25
Deionte Thompson isn't cutting it at strong safety, so the surging Cardinals could upgrade with Reshad Jones, a veteran whom the Dolphins would have no problem adding to their talent exodus of 2019.
21. Tennessee Titans (3-4)
Previous Rank: 24
Tennesee's interior offensive line has struggled thus far. A veteran like Alex Mack would provide a boost in both the rushing and passing attack. The AFC South is wide open, while the Falcons are on the verge of a major rebuild.
22. Cleveland Browns (2-4)
Previous Rank: 19
The Browns are apparently trying their hardest to land Trent Williams, but the Redskins are being inexplicably stubborn with their holdout left tackle who's made it clear he wants out. Cleveland's porous offensive line is hindering Baker Mayfield's development, and while Williams will require a premium pick, it's a price worth paying.
23. Pittsburgh Steelers (2-4)
Previous Rank: 20
Pittsburgh's splash move already came with the acquisition of Minkah Fitzpatrick. With a playoff push highly unlikely, the Steelers should look to reinforce their depth on the defensive line after losing Stephon Tuitt for the year. A familiar face like Jets veteran Steve McLendon could help fill the void.
24. Los Angeles Chargers (2-5)
Previous Rank: 23
It's time to cut the cord on Melvin Gordon. First, he alienated himself with a head-scratching holdout that even he admitted accomplished nothing. Then, he came back to steal snaps from the Chargers' best running back, Austin Ekeler.
25. Tampa Bay Buccaneers (2-4)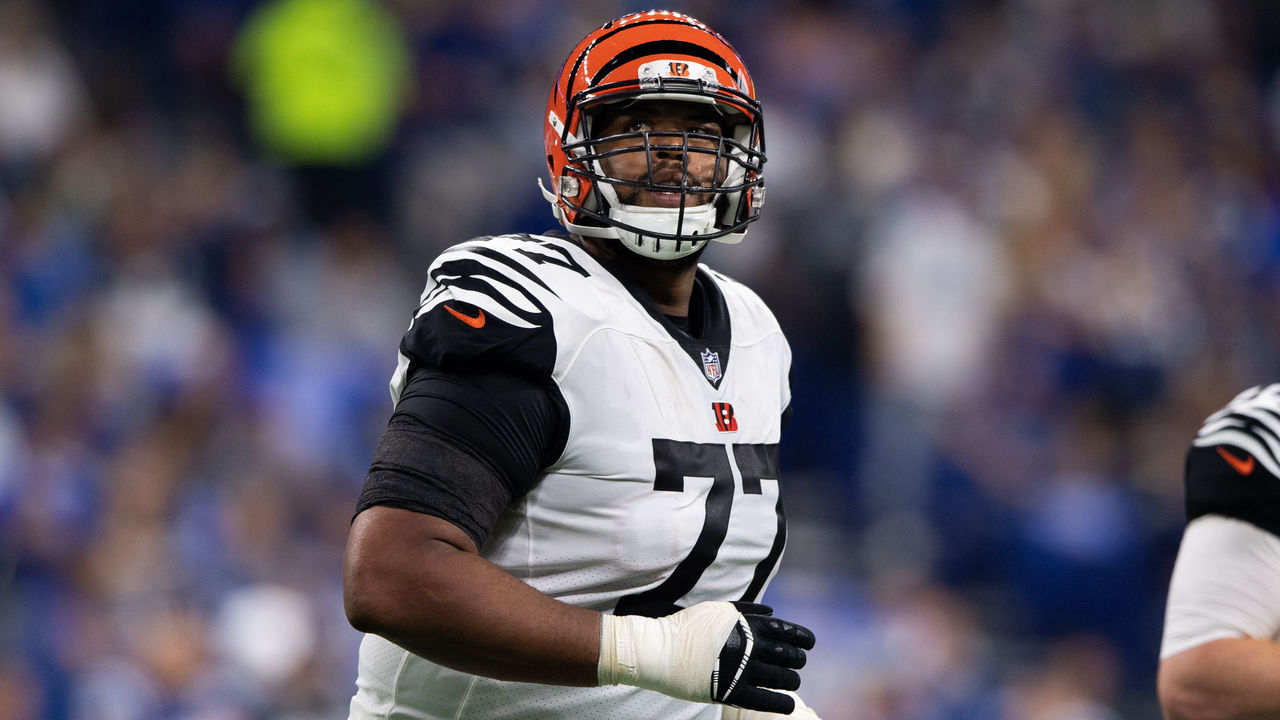 Previous Rank: 27
Bruce Arians and Co. will likely acquire a quarterback via the draft or free agency in 2020, so adding an established player to the offensive line without sacrificing another high draft pick would be beneficial. Cordy Glenn, who has fallen out of favor in Cincinnati, is a sensible target.
26. New York Giants (2-5)
Previous Rank: 26
Just two games back of the division leaders, the Giants still have plenty to play for. A deal with their in-town rivals for Leonard Williams would go a long way toward helping their defense.
27. Denver Broncos (2-5)
Previous Rank: 22
Chris Harris Jr. is likely to move on in free agency, so there's no reason for Denver to keep him. As a high-producing cornerback, he should carry plenty of trade value.
28. New York Jets (1-5)
Previous Rank: 28
The Jets might sell off minor parts for draft picks, but they could also look to add a piece that helps them in both the present and the future. With their offensive line hurting, a deal for the Browns' Joel Bitonio sounds appealing.
29. Atlanta Falcons (1-6)
Previous Rank: 29
With Vic Beasley set to hit the open market this offseason, Atlanta should attempt to retrieve whatever it can for the former No. 8 pick. Beasley has just 11.5 sacks since his breakout 2016 season, but a team with draft capital may want to take a chance on his upside.
30. Washington Redskins (1-6)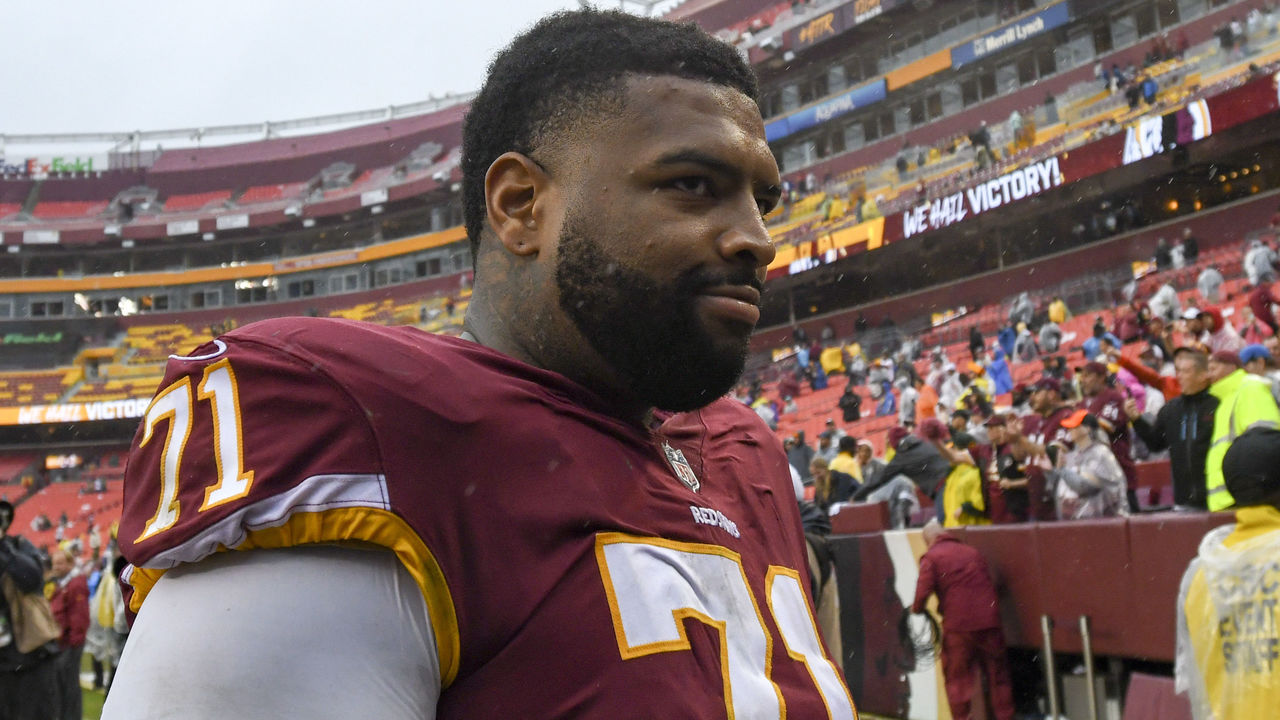 Previous Rank: 30
There's no shortage of potential suitors for left tackle Trent Williams. The seven-time Pro Bowler should net the rebuilding Redskins an impressive haul of draft picks.
31. Cincinnati Bengals (0-7)
Previous Rank: 31
Cincinnati may not want to admit it, but there is no point in keeping A.J. Green given his age, recent injury history, and the Bengals' imminent entry into a multi-year rebuild.
32. Miami Dolphins (0-6)
Previous Rank: 32
Everything must go. Aside from their draft picks and maybe Xavien Howard, the Dolphins should be selling as many assets as possible ahead of this trade deadline. Kenyan Drake could use a move to a contender.
Comments
✕
NFL Power Rankings - Week 8: A trade-deadline target for each team
  Got something to say? Leave a comment below!