Sunday Rundown recaps the most important developments from the day's action and examines the significance of those events moving forward.
A star is born
Damn, Daniel.
After months of taking heat for what many considered a reach when the team selected Daniel Jones with its sixth overall pick, Dave Gettleman and the Giants' front office have to be feeling pretty good.
Jones took the first step toward proving his doubters wrong, throwing for 336 yards and two touchdowns during his first NFL start on Sunday, and running for two more scores while leading New York to a comeback win on the road in Tampa Bay.
We're not about to crown Jones as the next big thing, as there's still a long way to go. But there was a lot to like from his first game after taking over for Eli Manning, and now one of the league's marquee organizations has finally been given a reason for optimism.
Good on the Giants, too. Recognizing early in the year that Eli is indeed done (a little late on that realization, but hey), they handed the offensive keys to Jones far sooner than most probably expected. They'll be better for it, he'll be better for it, and Jones' early development now becomes one of the most intriguing storylines to follow this season.
Ravens need to trade for Ramsey
A tightly contested loss in Kansas City removed any lingering doubt about the Ravens being a legitimate contender. Baltimore is absolutely for real, with budding superstar quarterback Lamar Jackson leading the way.
Jackson has taken the next step as a passer, making him a dual-threat nightmare for opposing defenses. Now one of the only remaining questions about Baltimore is how the team's secondary matches up against the high-powered passing attacks that await in the AFC playoffs, an issue raised Sunday when the Ravens allowed some big plays. Lucky for them, the league's best cornerback is looking for a trade.
Jacksonville's price for Jalen Ramsey is reportedly high, but that shouldn't scare off a Ravens team just now entering what could be a long championship-contending window. True shutdown cornerbacks never become available at the age of 24. Give up the picks, or whatever it takes, and capitalize on the rare opportunity to add a generational talent who could help against Patrick Mahomes and Tom Brady in January.
Cooper trade paying off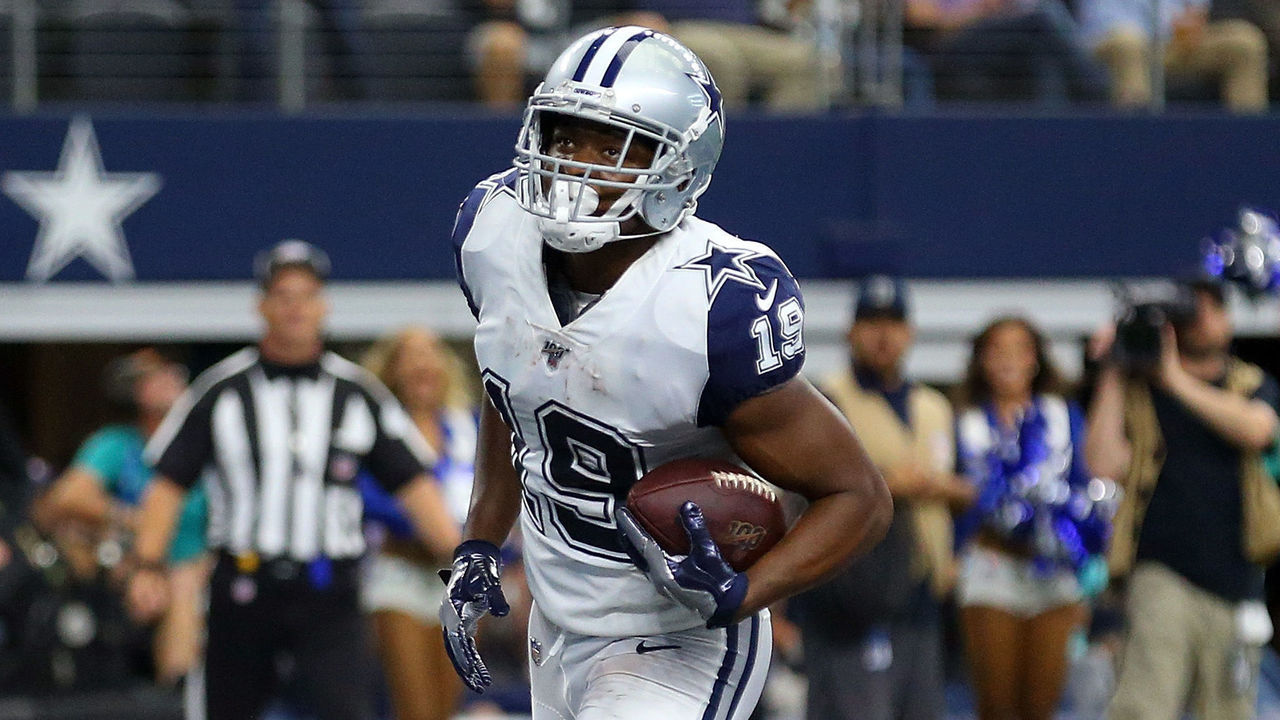 Speaking of trading picks for good young players, remember when the Cowboys flipped their first-rounder for Amari Cooper?
NFL teams, and their fans, tend to overvalue draft picks. They're important, sure, and ditching them recklessly for old and/or risky players is asking for trouble. But Cooper, just like Ramsey, presented a different case. And boy did the Cowboys ever hit a home run with that move.
Cooper is quietly emerging as one of the NFL's best receivers. It's a loaded position across the league, but there are few who match the Alabama product's blend of athleticism and route-running ability. He snatched six receptions for 88 yards and two touchdowns during Sunday's win over the Dolphins.
It's no coincidence that Dak Prescott has taken his game to a new level since Cooper was added to the mix in Dallas, and the Prescott-Cooper combination will only get better as the two continue to grow together. The price for each player's eventual contract extension goes up by the day, and that could present an issue for the Cowboys down the road, but they'll figure it out.
Stockpiling talent is the goal. With some impressive draft hauls, and bold moves like the Cooper trade, Dallas is doing that as well as any team in the NFL right now.
Wyd, Browns?
It's officially time to start worrying about the Browns' offense.
Now three games in, we still haven't seen the kind of high-powered attack that became the talk of the league toward the end of last year, or the further improvements expected following the trade to acquire Odell Beckham Jr.
It's tough to pinpoint exactly what's wrong, but the passing offense just isn't clicking. A leaky offensive line isn't helping, but the play-calling and overall design seem to lack imagination.
And although people may not be ready to talk about it, Baker Mayfield hasn't been very good either. The ball often doesn't come out of his hand on time, his pocket presence seems to have regressed, and we're seeing the kind of misreads and missed throws that he so promisingly avoided as a rookie last year.
There's still time, and we're certainly not writing off a team with this much talent, especially after everything we saw last year and the defense holding up without four starters in the secondary (!) in Sunday night's loss to the Rams. But the offense struggling in this bizarre fashion is extremely concerning after a big selling point of the Freddie Kitchens hire was that he could continue his work with Mayfield et al.
Enjoy it while you can, Bills fans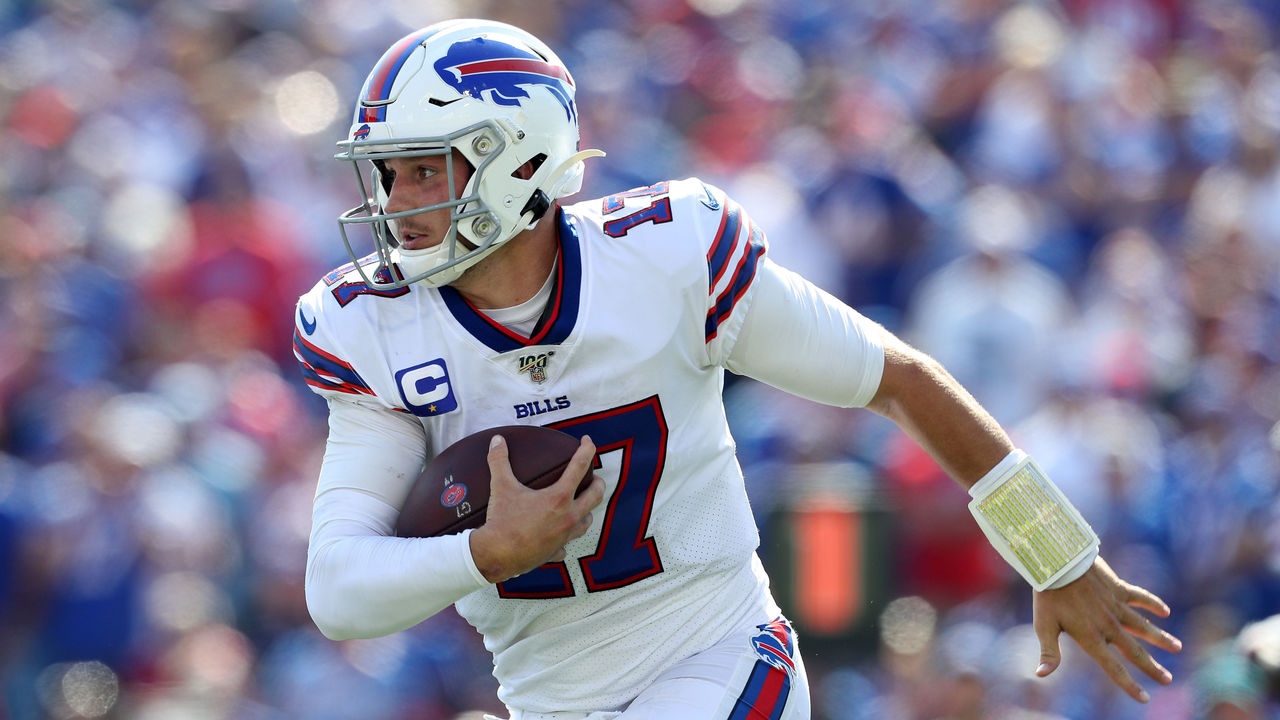 Stop us if you've heard this before: After the Buffalo Bills entered the season as a relatively anonymous team, fans in western New York are starting to "Billieve" following a hot start.
But don't start circling the wagons just yet. Of the seven teams sitting at 3-0, the Bills easily stand out as the most fraudulent.
For all the improvements made on defense, at receiver, and across the offensive line, major questions remain at quarterback. Josh Allen's wild and maddening inconsistencies - throwing a dime one play before airmailing an open receiver the next - are going to be far more costly as Buffalo enters the less forgiving parts of its schedule, starting with New England next week.
Things are heading in the right direction, but this still feels like a .500 team at best.
Kyle Allen stars in place of Cam
Cam Newton sat out on Sunday with a sore foot and a throwing shoulder that still doesn't seem to be healed. It could be a while before we see him back on the field, and that's great news for the Panthers.
Unheralded sophomore Kyle Allen was nearly perfect in relief of the 2015 MVP. Allen went 19-of-26 passing for 261 yards and four touchdowns as the Panthers dominated the Cardinals for their first win this season.
Allen wasn't even supposed to be Newton's backup. That role was slated for Will Grier, who the Panthers selected with their third-round pick this past spring, but he still isn't ready for NFL action. Now, Allen is the starter, and he should remain in that role into October and perhaps beyond.
Newton is still the franchise cornerstone, and he could return to his MVP form later this season. But the last we saw of him, he looked like a broken player. It was hard to watch Newton struggle with quarterback fundamentals and not wonder if he might follow Andrew Luck as the next $100-million man to limp into early retirement.
A long rest is exactly what Newton needs. Now, mercifully, he'll get one.
Minkah trade tough to justify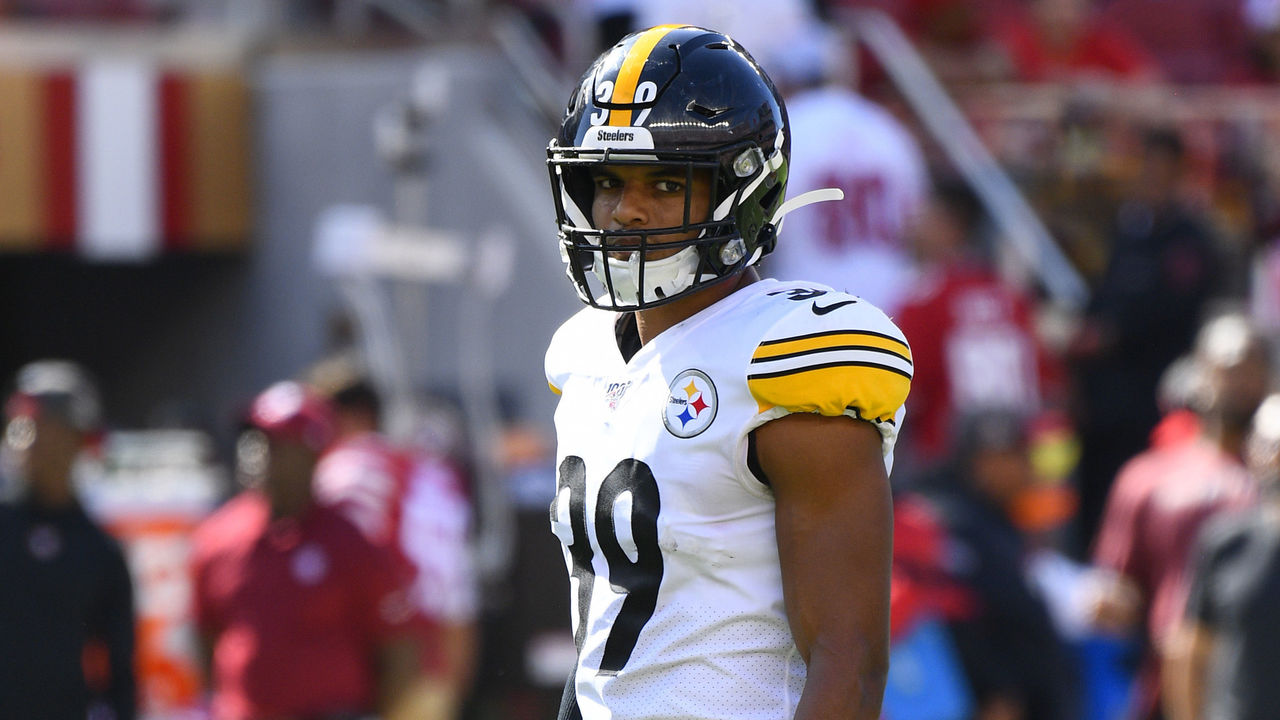 Don't mistake Minkah Fitzpatrick's immediate impact with the Steelers as evidence that the team's trade to acquire him was wise.
The former Dolphins defensive back, who demanded to be let off that sinking ship, registered an interception and forced fumble during his debut in black and gold. Fitzpatrick played with a chip on his shoulder, and he even crossed the line once or twice - including a roughing the passer penalty - to conjure memories of Steelers legend Troy Polamalu.
Fitzpatrick may go on to a long and fruitful career in Pittsburgh, but that doesn't make the decision to trade a first-round selection in next year's draft for him any less befuddling.
With Ben Roethlisberger out for the season, the Steelers are extreme long shots to make the playoffs. Mason Rudolph's limitations were clear during his first start on Sunday, with the 2018 third-round pick going 14-of-27 passing for 174 yards, two touchdowns, and an interception in the loss, which dropped Pittsburgh to 0-3. The Steelers could finish with a bottom-10 record, making the pick they gave up for Fitzpatrick a painfully high one.
NFC South unpredictable and intriguing
The NFC South may be the NFL's most interesting division, but not for the reasons many of us expected.
New Orleans and Atlanta were popular playoff locks, Carolina was a widely picked sleeper, and even the Bucs (their offense, at least) was hyped coming into the year with Bruce Arians making his return to the sideline. There was the makings of an ultra-competitive division.
The theme so far with this group, however, is expecting the unexpected.
An injury to Saints ironman Drew Brees has suddenly put a perennial contender in a vulnerable position. The Falcons, meanwhile, lose games they're supposed to win, and win games they're supposed to lose. And the Panthers somehow look better with Kyle Allen than they did with Cam Newton, while the Bucs' defense is making more plays than the team's talent-rich offense.
The NFC South is going to be both fascinating and impossible to predict.
Sack Barrett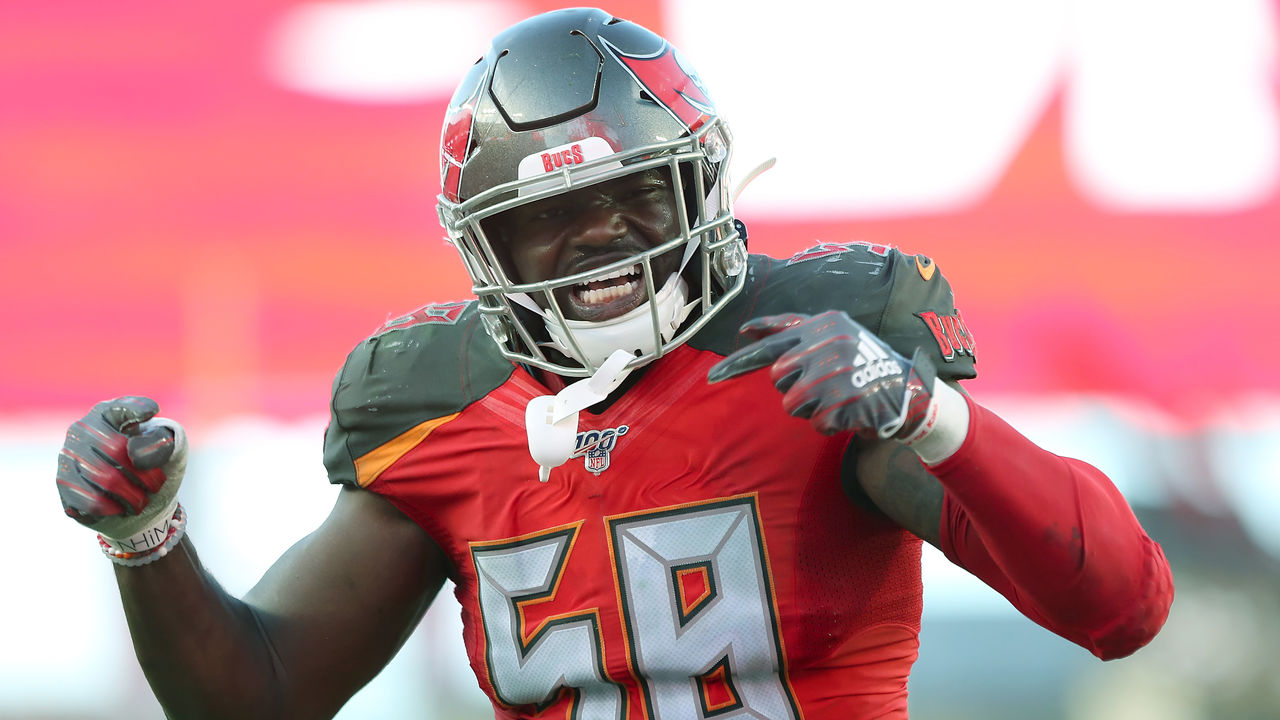 Teams must be regretting not topping the one-year, $5-million deal Shaq Barrett signed with Tampa Bay as a free agent in March.
Just three games into his time with the Bucs, the former Broncos pass-rusher already looks like the steal of the offseason. Another four sacks during Sunday's game gives him eight on the season, tying Mark Gastineau (1984) for the most over three games to start a campaign. Oh, and that contract he signed reportedly includes a $250,000 bonus for getting to eight sacks and another $250,000 if and when he reaches 10.
Barrett's breakout is one of the best individual stories of the year so far. With NFL teams constantly searching for pass-rush help, he's setting himself up for a nice payday next offseason.
Eagles' depth being tested
The Eagles were widely considered Super Bowl favorites this summer because of their depth. Thanks to shrewd roster management, Philadelphia entered the season with no apparent weaknesses, and high-end backups at key positions - like first-round pick offensive tackle Andre Dillard - that would start for many teams.
Through three weeks, that depth has deteriorated. Injuries have decimated the team's roster, forcing the Eagles into making the rare choice to hold a walk-through this past Wednesday instead of a full practice.
It's impossible to say whether the usual allotment of practice time would have made a difference in Sunday's error-filled loss to the Lions, but there's no disputing the reinforcements failed to deliver.
Now sitting at 1-2 and with a Thursday game in Green Bay next on the schedule, it's fair to call this crisis time in Philly.