NFL training camps are right around the corner, and it won't be long before football season is upon us again.
Every team reports for summer workouts between July 17 and 26, and then rejuvenated scrutiny of the issues plaguing all 32 franchises returns, too.
Let's examine the biggest question for every AFC team entering training camp:
AFC North
Baltimore Ravens
Can a new-look offense take Lamar Jackson to the next level?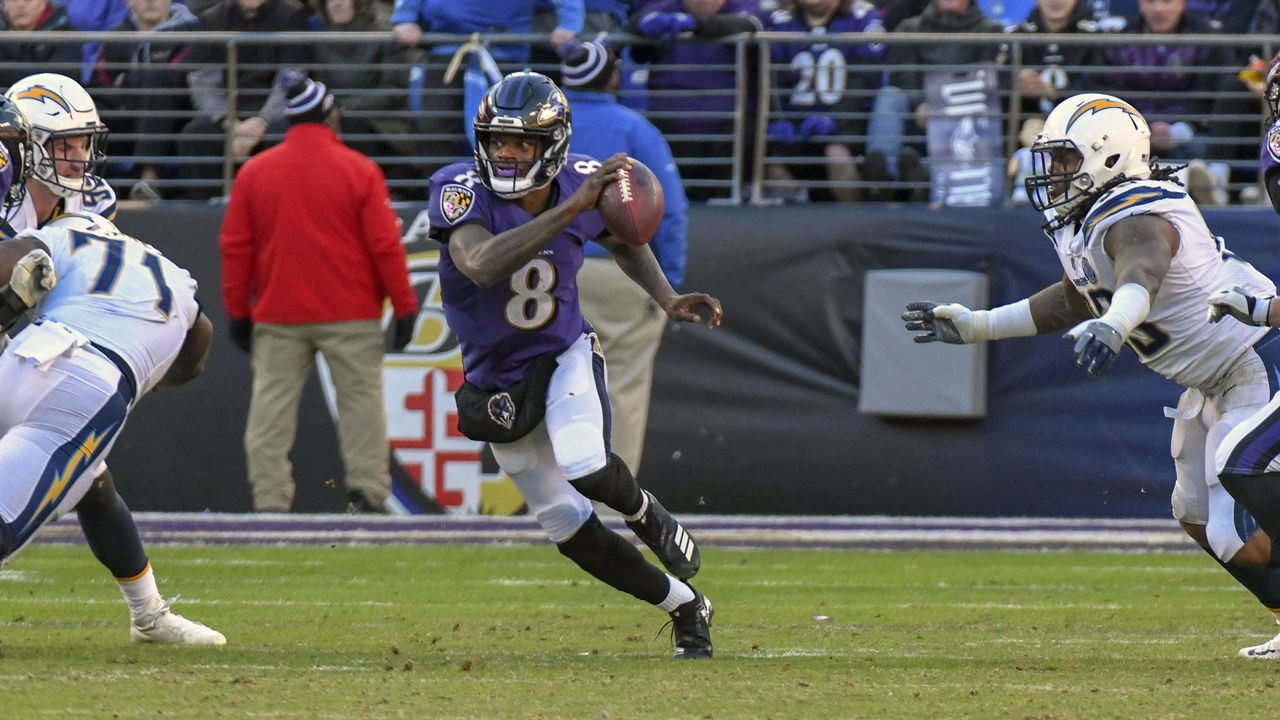 After switching from Joe Flacco to Jackson midway through last season, the Ravens' offense resembled a system from the 1970s more so than a modern-era attack due to its unrivaled commitment to running. While Baltimore's offense will likely remain a run-first unit, seismic changes are expected under new offensive coordinator Greg Roman, who was the play-caller for the Colin Kaepernick-led San Francisco 49ers team that made the Super Bowl. Roman should be the perfect OC to help develop the raw Jackson, but can the duo get on the same page quickly enough for the Ravens to contend in 2019?
Cincinnati Bengals
Is A.J. Green still A.J. Green?
Injuries have cut short two of Green's last three seasons, and he'll be 31 years old when the 2019 campaign starts. He hasn't shown signs of slowing down yet, but time is always of the essence for receivers. The Bengals' offensive depth drops off after Green, and the team needs a huge season from him to have any chance of competing in the AFC North. How the veteran looks in camp could factor into Cincinnati's long-term plan for Green. Will the Bengals give him a contract extension, or shop the seven-time Pro Bowler before his perceived value tails off?
Cleveland Browns
Can Freddie Kitchens keep his team focused after an offseason of hype?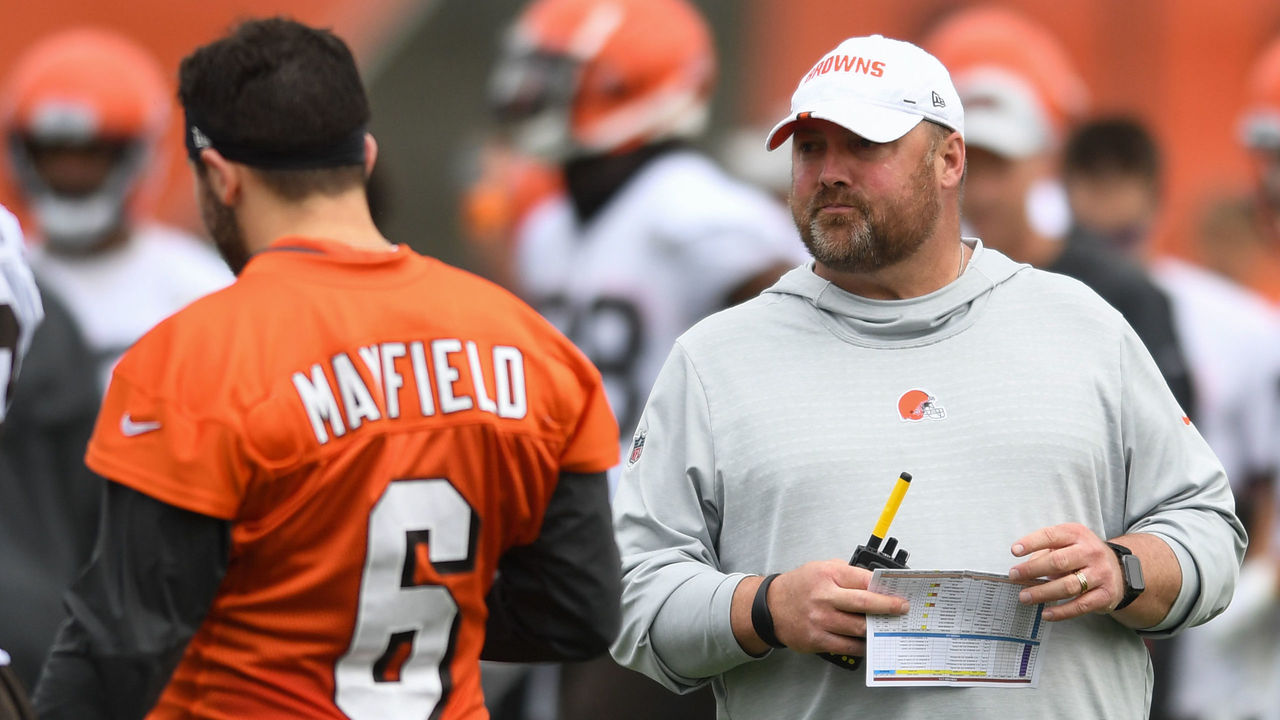 Positive expectations are foreign to the Browns, a team anointed the 2019 division favorite long before the first regular-season snap. While the excitement from the fan base and media is understandable after the addition of Odell Beckham Jr. to an already explosive offense, we've seen countless talented teams crumble under the weight of offseason hype. Cleveland's season will be defined by how well Kitchens, a first-year head coach, can juggle all the Browns' big personalities amid even bigger expectations.
Pittsburgh Steelers
Who will lock down the No. 2 wide receiver role?
The Antonio Brown era is over, so the Steelers need a receiver to step up next to JuJu Smith-Schuster. Veteran Donte Moncrief appears to hold the early lead, but head coach Mike Tomlin surely hopes sophomore James Washington emerges after a quiet rookie campaign. Eli Rogers and Ryan Switzer are solid slot options, and don't be surprised if rookie Diontae Johnson - a talented route-runner - earns meaningful snaps out wide in 2019. For Pittsburgh to remain a contender in the AFC North, the Steelers must give Ben Roethlisberger a dynamic secondary option.
AFC West
Denver Broncos
How much does Joe Flacco have left in the tank?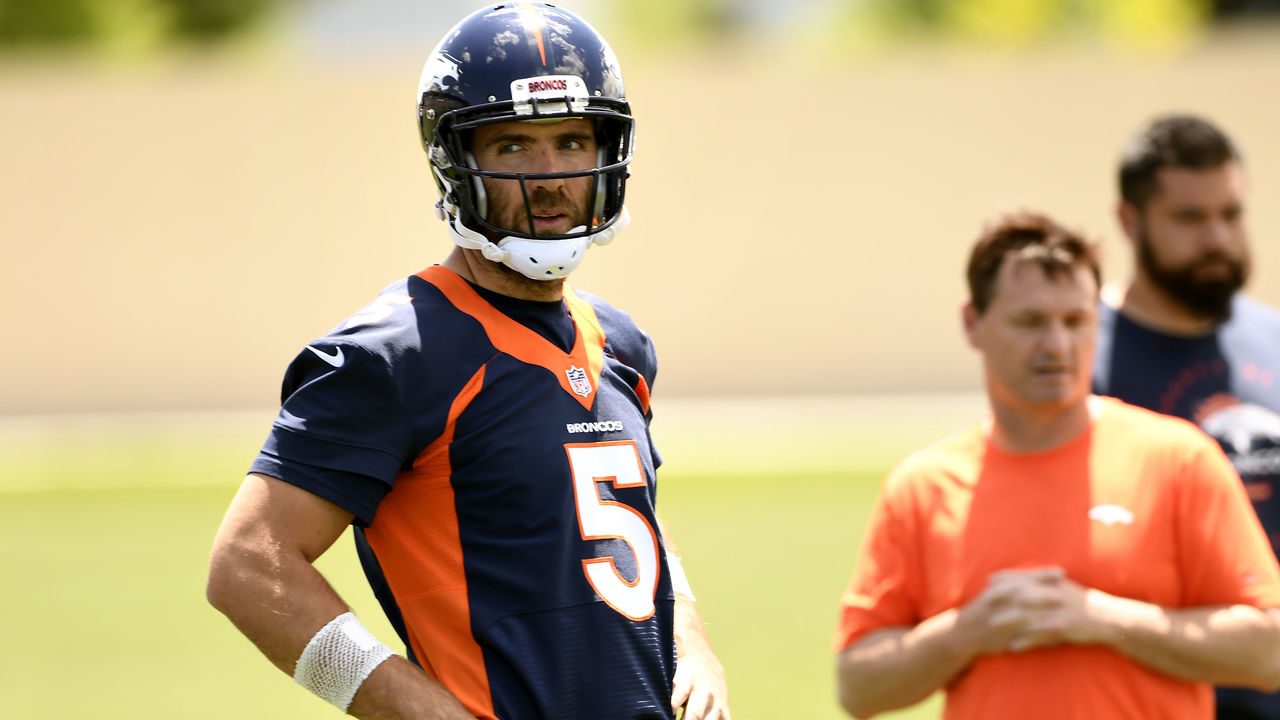 Flacco's starting job doesn't appear to be in jeopardy. Second-round pick Drew Lock will likely have to wait for his shot if the veteran stays healthy. But all eyes will still be on Flacco in camp as Denver attempts to force its way into the AFC West conversation, which should be among the NFL's most hard-fought divisions in 2019. The Broncos won't contend if the Super Bowl XLVII MVP continues to look like a shell of his former self, as they easily field the least-talented offensive supporting cast in the division.
Kansas City Chiefs
After adding new pieces and scheme, how quickly will the defense gel?
There's nowhere to go but up, right? Kansas City's defense ranked 31st in 2018, forcing a number of offseason changes. Gone are veterans Justin Houston, Eric Berry, and Dee Ford, along with defensive coordinator Bob Sutton. Enter Frank Clark, Tyrann Mathieu, Darron Lee, and Steve Spagnuolo, with the new coordinator implementing a 4-3 scheme. How the unit clicks in camp could go a long way toward determining the Chiefs' 2019 Super Bowl hopes.
Los Angeles Chargers
How should Melvin Gordon's holdout be handled?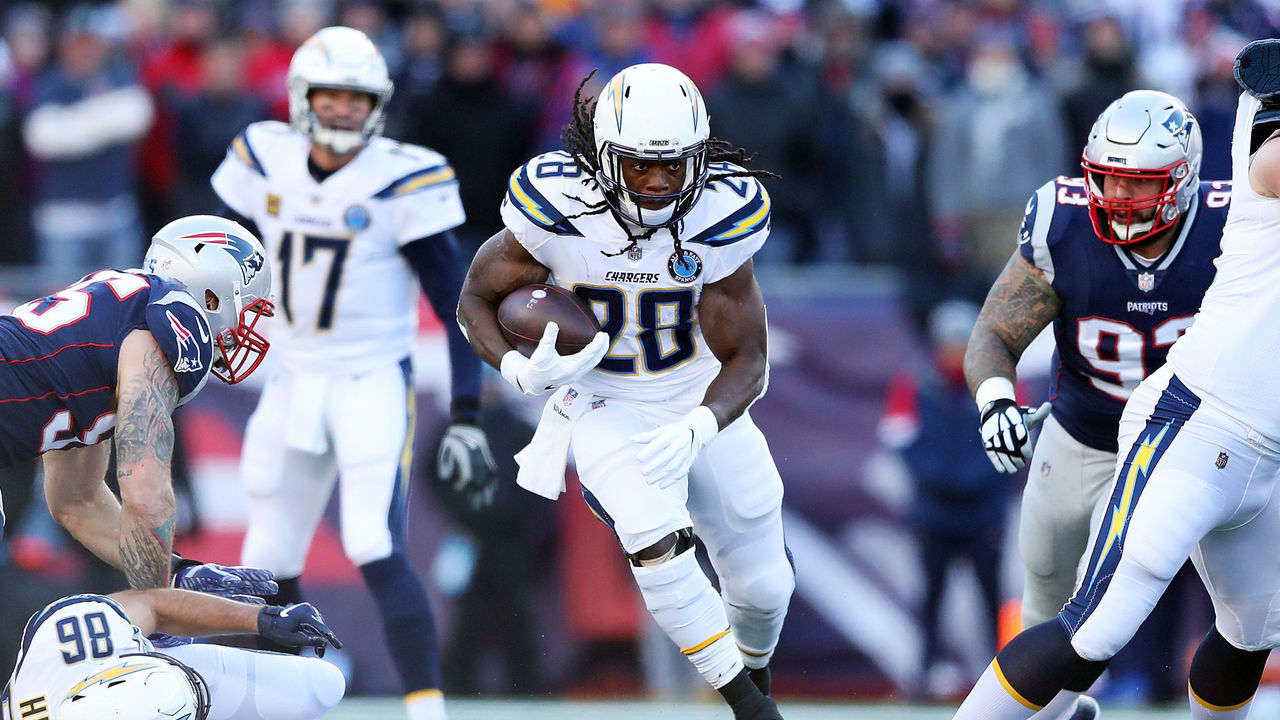 The Chargers appeared to be among the small group of lucky teams with few major questions entering training camp. Then Gordon ended their drama-free summer with this ultimatum last week: pay me or trade me. The veteran rusher has been a key part of the team's offense since being selected in the first round in 2015, and he's now looking to become one of the league's highest-paid running backs. Despite cap limitations this year, Los Angeles could give him a similar deal to the contracts that Le'Veon Bell and Todd Gurley inked. However, with Philip Rivers, Keenan Allen, and Joey Bosa all in line for new pacts next offseason, paying Gordon his market value could hurt the Chargers' chances of competing beyond 2019.
Oakland Raiders
How will all the big personalities mesh?
What happens when you put Jon Gruden, Mike Mayock, Antonio Brown, Richie Incognito, and Vontaze Burfict under one roof? How will they gel with each other and their new co-workers? Find out on this year's "Hard Knocks," premiering Aug. 6. Usually, there isn't much to glean from the annual HBO show. However, the Raiders are betting big on players who have a history of dividing locker rooms, and if the cracks are already there, we'll get front-row seats. Just make sure your popcorn is ready.
AFC East
Buffalo Bills
Was enough done to help Josh Allen in his sophomore year?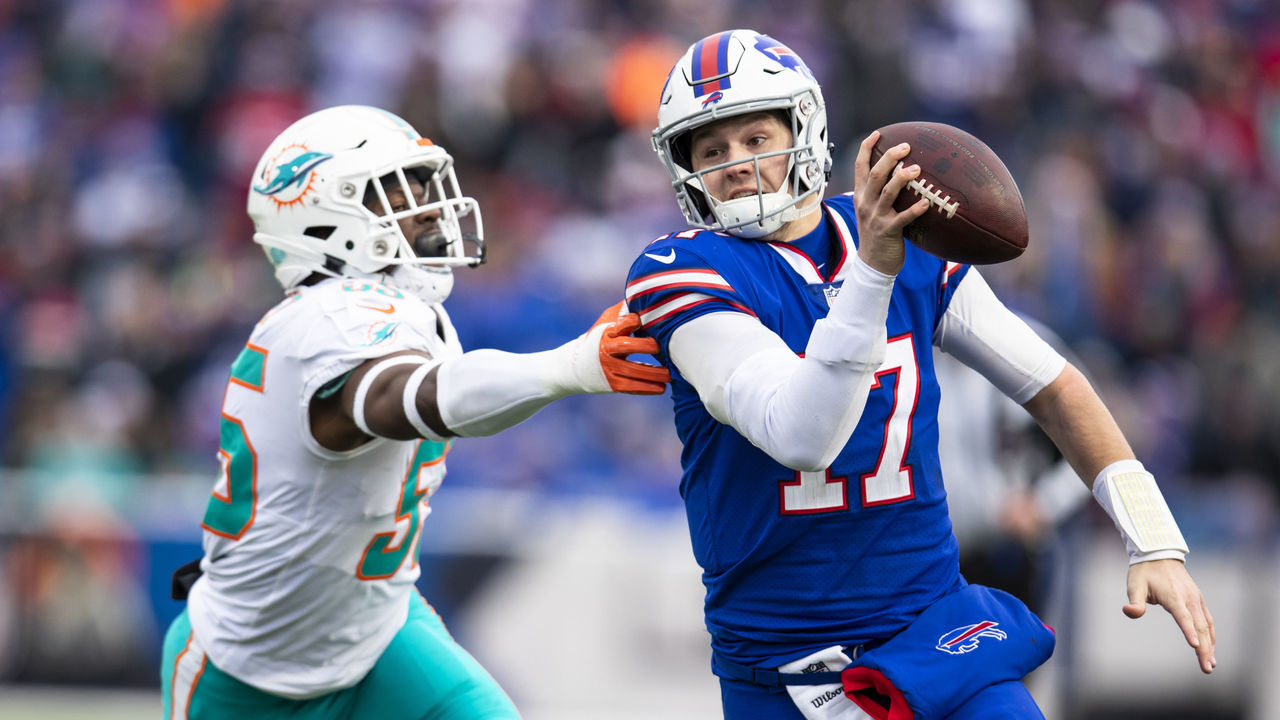 General manager Brandon Beane added several offensive players to help his sophomore quarterback improve following an inconsistent rookie campaign. Frank Gore and Devin Singletary have been plugged into the backfield, John Brown and Cole Beasley are joining the receiving corps, Dawson Knox and Tyler Kroft are bolstering the tight end group, and Mitch Morse solidifies an ascending offensive line. Allen must fix his accuracy woes in year two, but his supporting cast certainly gives him more options. The only issue is whether Beane should've opted for quality over quantity.
Miami Dolphins
Who will win the starting job: Josh Rosen or Ryan Fitzpatrick?
The league's only true quarterback competition will take place in Miami between the savvy veteran and recently acquired youngster. The Dolphins traded a second-round pick for Rosen, so they surely want him to win the job. Spring reports, however, indicate Fitzpatrick is ahead of the second-year passer entering camp. Rosen struggled mightily as a rookie behind Arizona's poor offensive line, but he should receive plenty of starts in 2019 as Miami evaluates its future. Can the former first-rounder hold off Fitzpatrick for the Week 1 nod?
New England Patriots
How will the pass-catching pecking order shake out?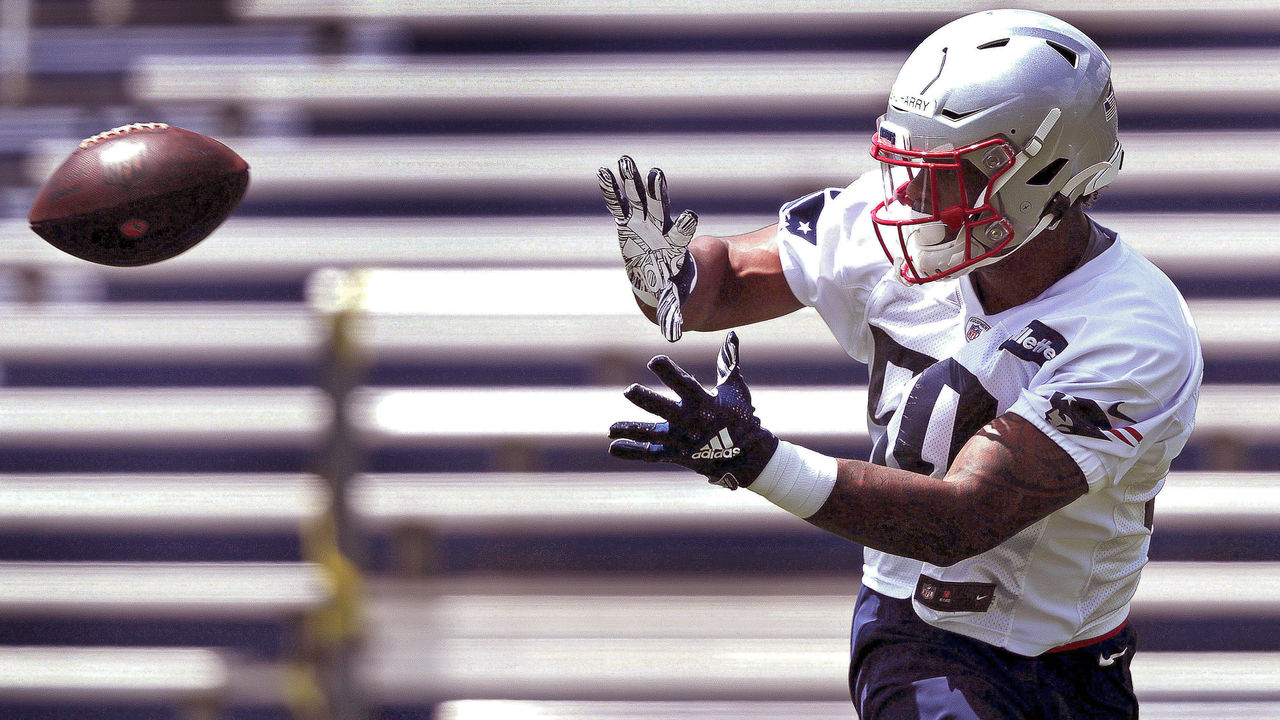 Julian Edelman and James White are mainstays in the Patriots' passing attack, but a bunch of question marks trail them. Wide receivers Demaryius Thomas, N'Keal Harry, Phillip Dorsett, Dontrelle Inman, and Maurice Harris, and tight ends Benjamin Watson and Matt LaCosse will compete for Tom Brady's attention. A group of lesser-known pass-catchers, including Braxton Berrios, Jakobi Meyers, and Andrew Beck, is also looking to make an impression. Josh Gordon remains on the suspended list, and there are no hints he'll be reinstated soon. Watson will also miss four games to start the season for violating the NFL's policy on performance-enhancing drugs.
New York Jets
Will Le'Veon Bell be rusty or ready?
Not only did Bell sit out all last season, but he also skipped most of the Jets' voluntary offseason program after signing a four-year, $52.5-million contract during free agency. For the Jets to make a legitimate playoff push, their prized tailback needs to be in top form when the season starts, rather than spending a few weeks shaking off rust. The 27-year-old will have to build chemistry with his offensive line and young quarterback Sam Darnold at a faster-than-expected pace. Bell's patient running style makes cohesion up front that much more important.
AFC South
Houston Texans
Will the offensive line finally step up?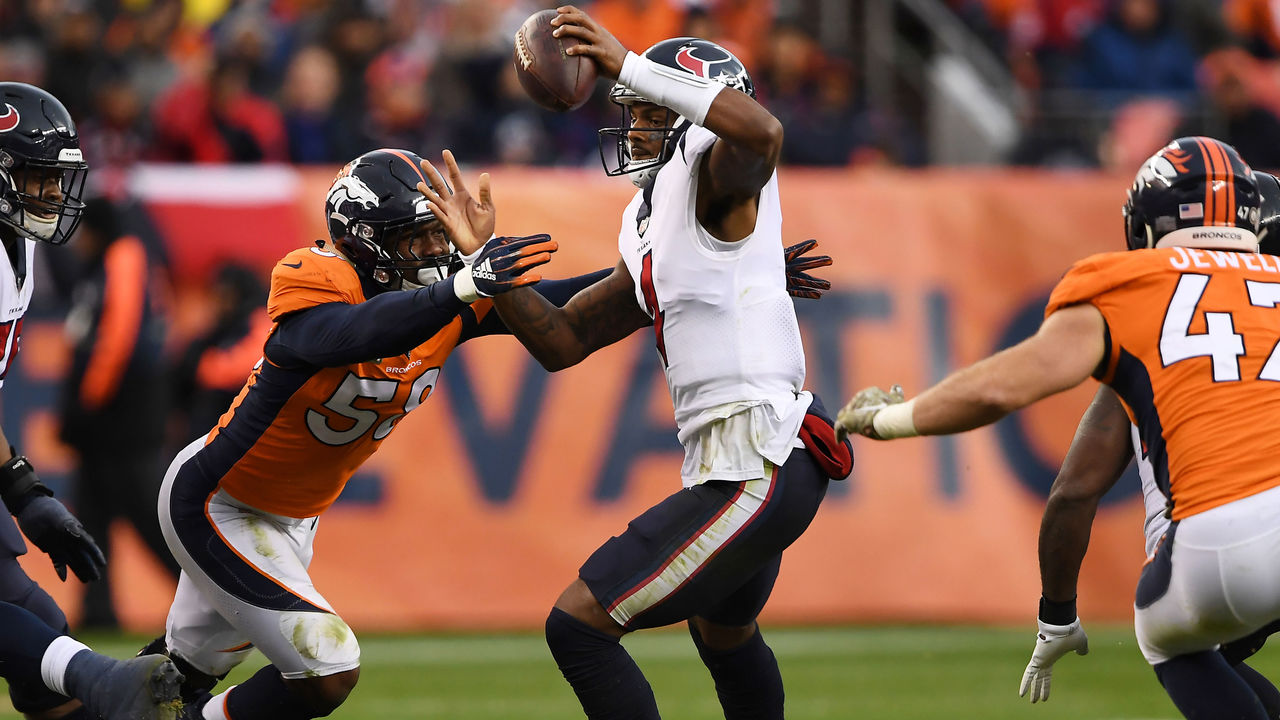 The Texans are desperate to improve offensively. After allowing the most sacks in 2018 and consistently forcing Deshaun Watson to face pressure, surprisingly little was done to strengthen the team's offensive line. Tytus Howard was selected in the first round of April's draft, but the talented blocker is an FCS standout who many view as a long-term project. Nevertheless, he'll likely compete against Seantrel Henderson for the right tackle spot. Houston also added Matt Kalil in free agency, but it's uncertain if he's healthy enough to beat out Julie'n Davenport at left tackle, who PFF credited with allowing the most pressures among linemen in 2018. The team's interior offensive linemen, perhaps irresponsibly, remain the same from a season ago.
Indianapolis Colts
Can rookies earn big-time roles for the second straight year?
The Colts easily led the NFL in rookie snaps last season, according to Next Gen Stats, with All-Pros Quenton Nelson and Darius Leonard headlining a hugely impactful group of first-year players. Indy's new youthful core was key to its postseason return, but if the team is to challenge for a Super Bowl in 2019, the Colts will need rookies to step up again. Linebacker Bobby Okereke will push Anthony Walker, who struggled in the playoff loss to the Chiefs, for the right to start next to Leonard. Meanwhile, Indy will be hoping slot receiver Parris Campbell and edge rusher Ben Banogu develop fast enough to bolster two of the team's biggest weaknesses from a year ago.
Jacksonville Jaguars
Which version of Leonard Fournette will show up?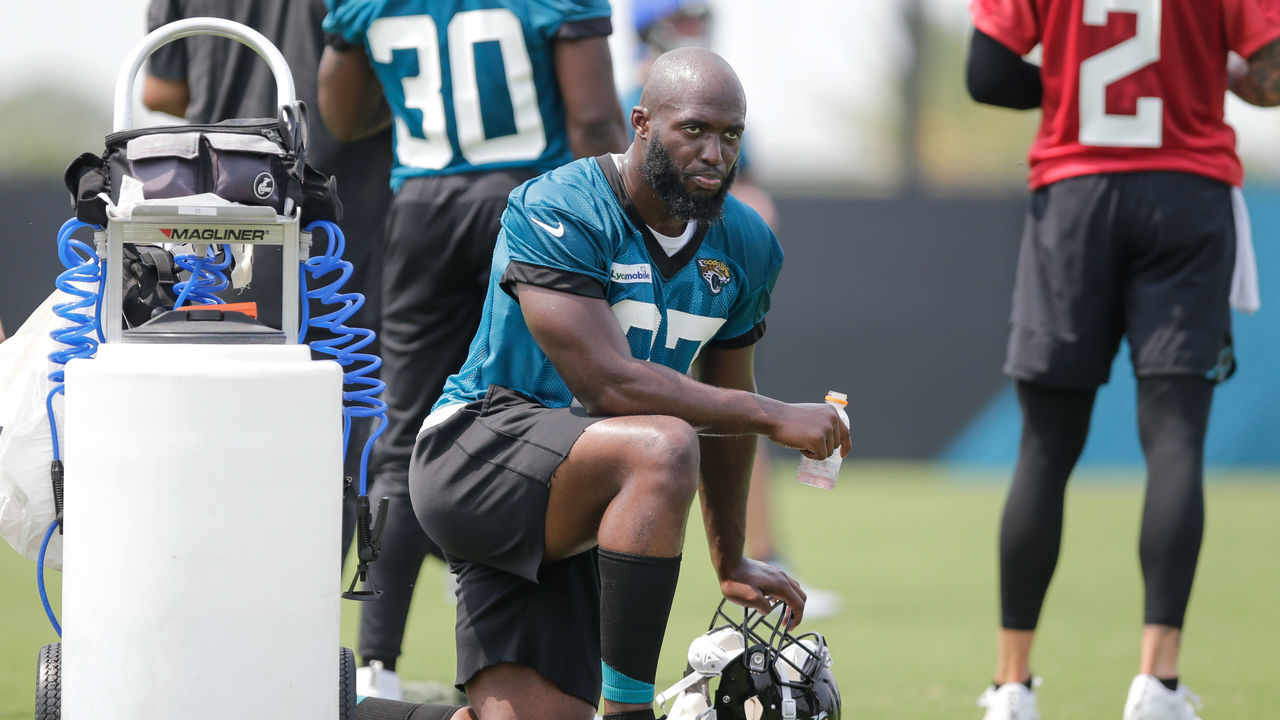 The rookie version of Fournette ran for 1,040 yards while helping to drag Jacksonville to the playoffs. The sophomore version reported to camp out of shape, struggled with injuries all year, and got under the skin of executive vice president Tom Coughlin with his off-field antics. If the Jaguars return to the postseason, it'll be because the first version of Fournette reappeared. And if the second version shows up instead, Fournette's time in Duval County may come to an end.
Tennessee Titans
What can they expect from Delanie Walker?
Walker was Tennessee's leading pass-catcher in 2017 (74 receptions for 807 yards). But an ankle injury shelved him in Week 1 last season, keeping the tight end out the rest of the year. The Titans could really use another weapon to support Marcus Mariota, but it's uncertain how much Walker, who will turn 35 in August, has left in the tank. Walker made three consecutive Pro Bowls from 2015 to 2017, posting 800-plus receiving yards in each season. Only Corey Davis eclipsed the 800-yard mark for Tennessee in 2018, though the Titans did upgrade their receiving corps in the offseason with the additions of Adam Humphries and A.J. Brown.