NFL training camps are right around the corner, and it won't be long before football season is upon us again.
Every team reports for summer workouts between July 17 and 26, and then rejuvenated scrutiny of the issues plaguing all 32 franchises returns, too.
Let's examine the biggest question for every NFC team entering training camp:
NFC North
Chicago Bears
Who will win the kicker job?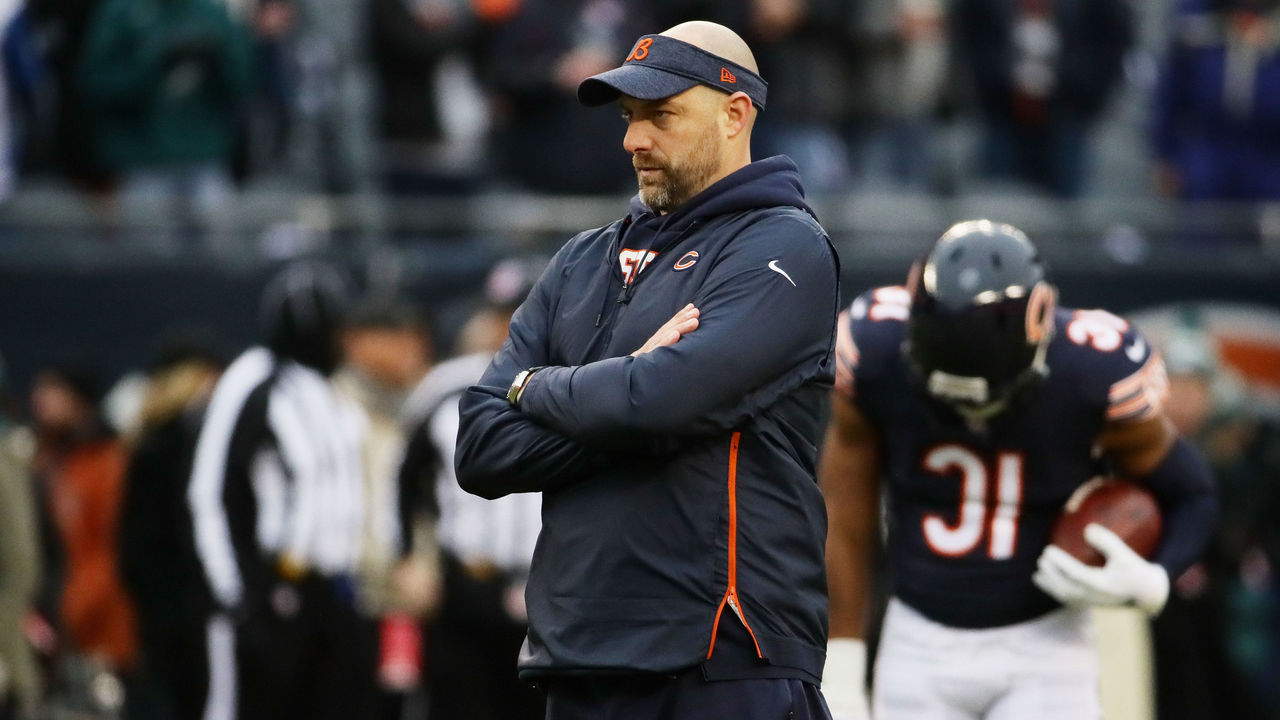 At least nine candidates participated in the Bears' kicking competition at some point this offseason, and none were particularly inspiring. Eddy Pineiro and Elliott Fry are the only two kickers on the roster entering camp, and the Bears will likely watch the waiver wire closely as teams make preseason cuts. One kicker who won't be involved in Chicago's battle is Robbie Gould, who opted to re-sign with the 49ers despite admitting he longed for a return to the Windy City, where his family resides.
Detroit Lions
Will top corner Darius Slay continue his holdout?
With two years still on his contract, Slay is trying to overcome limited leverage in his quest for a new deal. But the Lions aren't in a powerful position here, either. The team would be foolish to think it can survive without the Pro Bowler, as cornerback is already a weak spot for Detroit. The idea of Teez Tabor covering No. 1 receivers is frightening. Slay was quiet when asked in June if his minicamp holdout will extend into training camp, simply saying, "We'll see."
Green Bay Packers
Can Aaron Rodgers and Matt LaFleur get on the same page?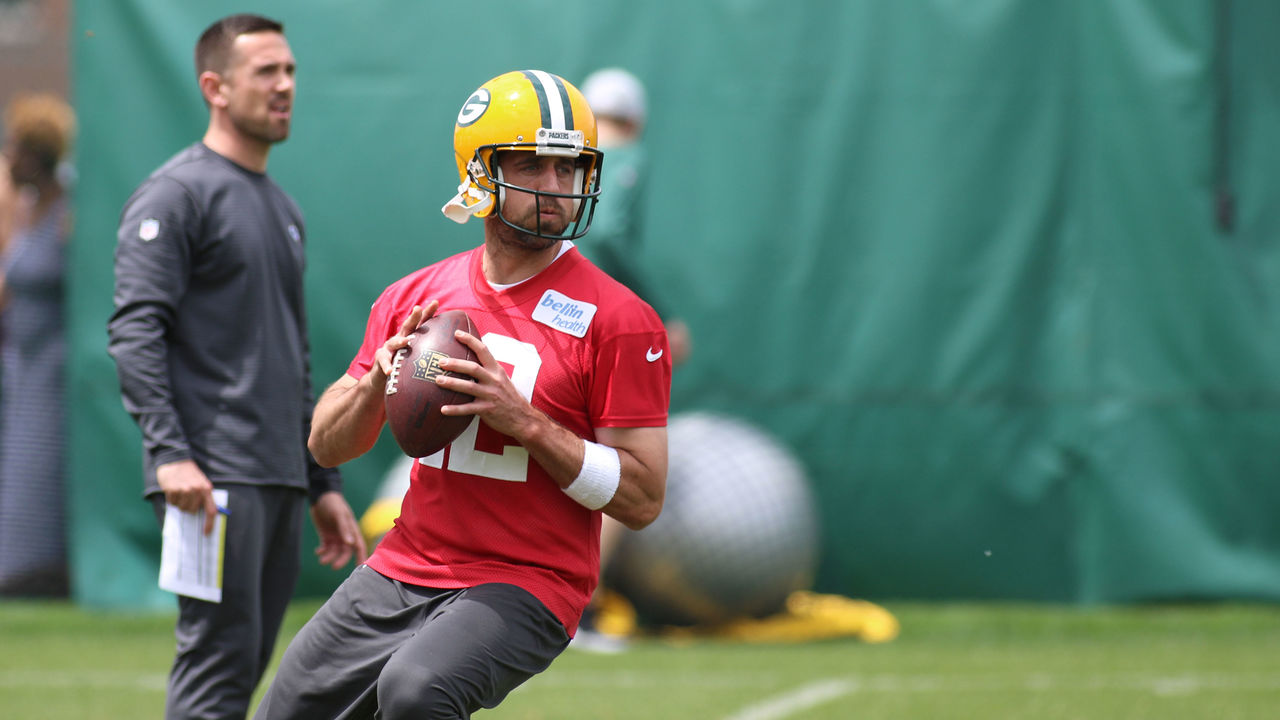 Rodgers has only known one offensive scheme and head coach during his 14-year career, and he's just four years younger than LaFleur, the Packers' new sideline boss. Green Bay is apparently attempting to balance its quarterback's desire to keep his power at the line of scrimmage with LeFleur's scheme, which is designed to limit the need for the pivot to call audibles. Rodgers said it's "a conversation in progress." Exactly how much progress has been made should be clear in training camp.
Minnesota Vikings
Is the revamped offensive line ready to step up?
Minnesota overhauled a blocking unit that struggled mightily a season ago. Garrett Bradbury was selected in the first round to man center, moving Pat Elflein to left guard. Free-agent signee Josh Kline will battle rookie Dru Samia for the right guard spot, and the Vikings will hope Brian O'Neill can improve during his second year at right tackle. If coordinator Kevin Stefanski's offense is to have any success in 2019, the offensive line needs to protect Kirk Cousins far better. The pieces to do that are certainly in place.
NFC West
Arizona Cardinals
How will David Johnson fit into Kingsbury's offense?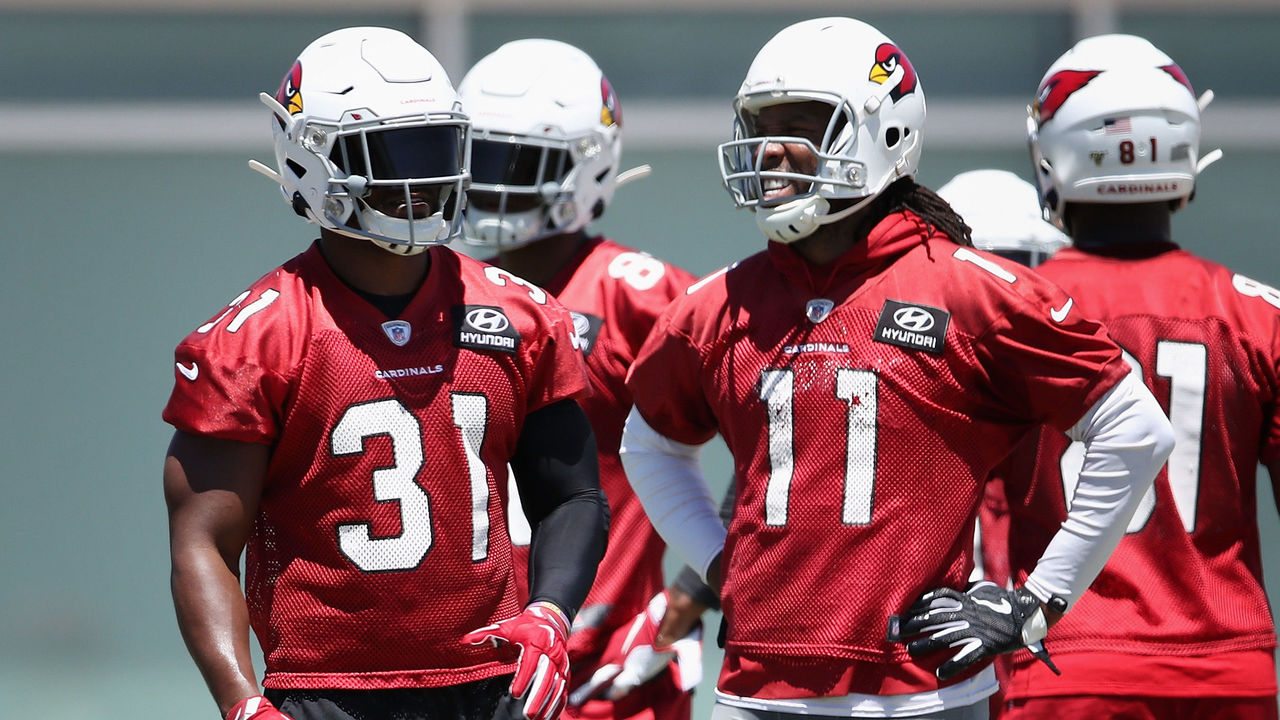 Kingsbury's offense at Texas Tech utilized quarterbacks and receivers over tight ends and running backs. Johnson, though, is the Cardinals' best offensive weapon, and he's looking to bounce back from a poor 2018 season when his usage was heavily scrutinized. Kingsbury has been adamant that he'll adjust his scheme to accommodate Johnson, who averaged 3.6 yards per carry last season and wasn't nearly as dynamic as a pass-catcher.
Los Angeles Rams
What's the deal with Todd Gurley?
Gurley was asked recently about the condition of his left knee, which his trainer confirmed has an "arthritic component" due to an ACL tear in college. The running back was honest, saying he won't truly know how it feels until camp. That sound you hear is Rams fans collectively gasping. While C.J. Anderson filled in admirably in 2018, Gurley is a former Offensive Player of the Year for a reason after recording 2,093 yards from scrimmage in 2017. The Rams paid Gurley like a franchise player, and they need him to play at that level for the team to return to the Super Bowl.
San Francisco 49ers
Who will emerge from the crowded backfield?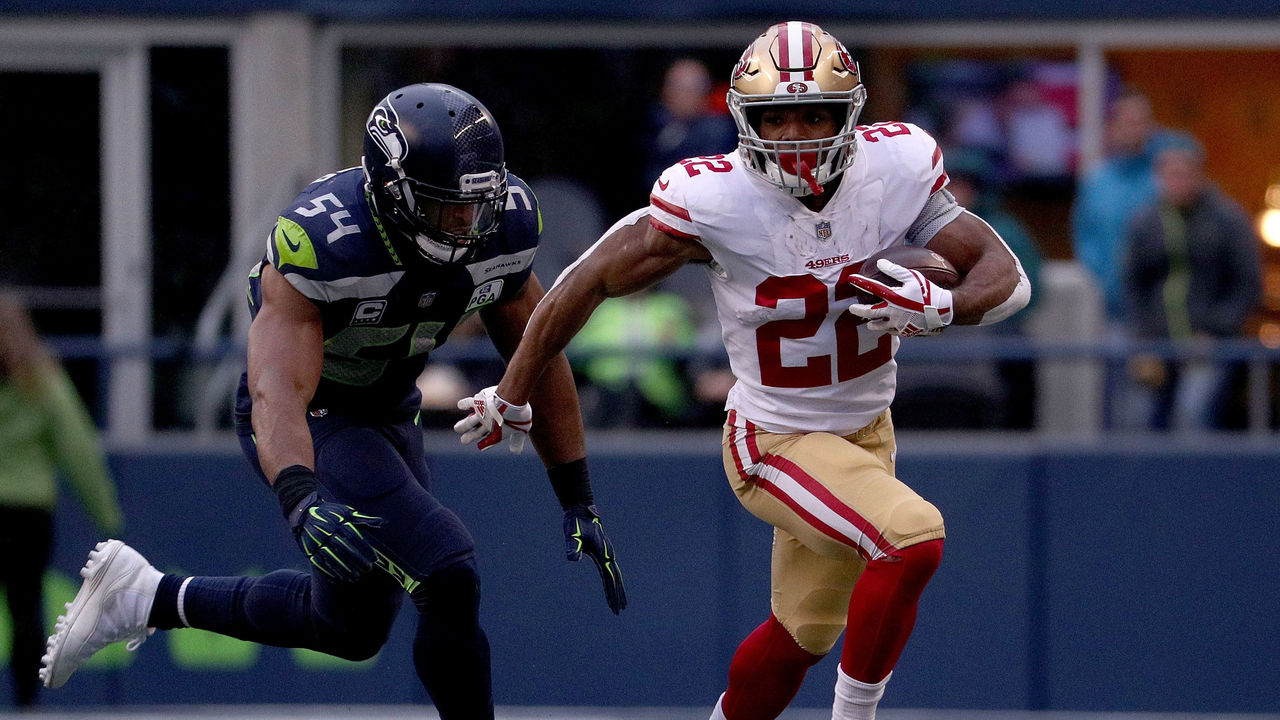 San Francisco is loaded at running back. Free-agent addition Tevin Coleman will enter camp as the favorite to start, but he'll receive competition from a number of other ball-carriers. Matt Breida flashed playmaking abilities when healthy in 2018, and Jerick McKinnon was given $18 million guaranteed last year because Kyle Shanahan is confident in his talent and scheme fit. Early on we'll likely see a committee in San Francisco's backfield, but August performances could go a long way toward determining who receives the lion's share of touches.
Seattle Seahawks
Will the Seahawks let Russell Wilson throw more?
Wilson is being paid like he's the NFL's best player, yet the Seahawks attempted the fewest passes in the league last year. A philosophical shift from the coaching staff is required to squeeze the most out of Wilson, one of the few true franchise quarterbacks in the NFL. But Pete Carroll and Co. may be reluctant to change due to Seattle's lack of outside weaponry. A weak receiving cast, with rookie D.K. Metcalf, Jaron Brown, and Nick Vannett on track to secure prominent roles, will fuel any hesitancy to throw 35-plus times a game.
NFC East
Dallas Cowboys
How will Kellen Moore's new offensive scheme look?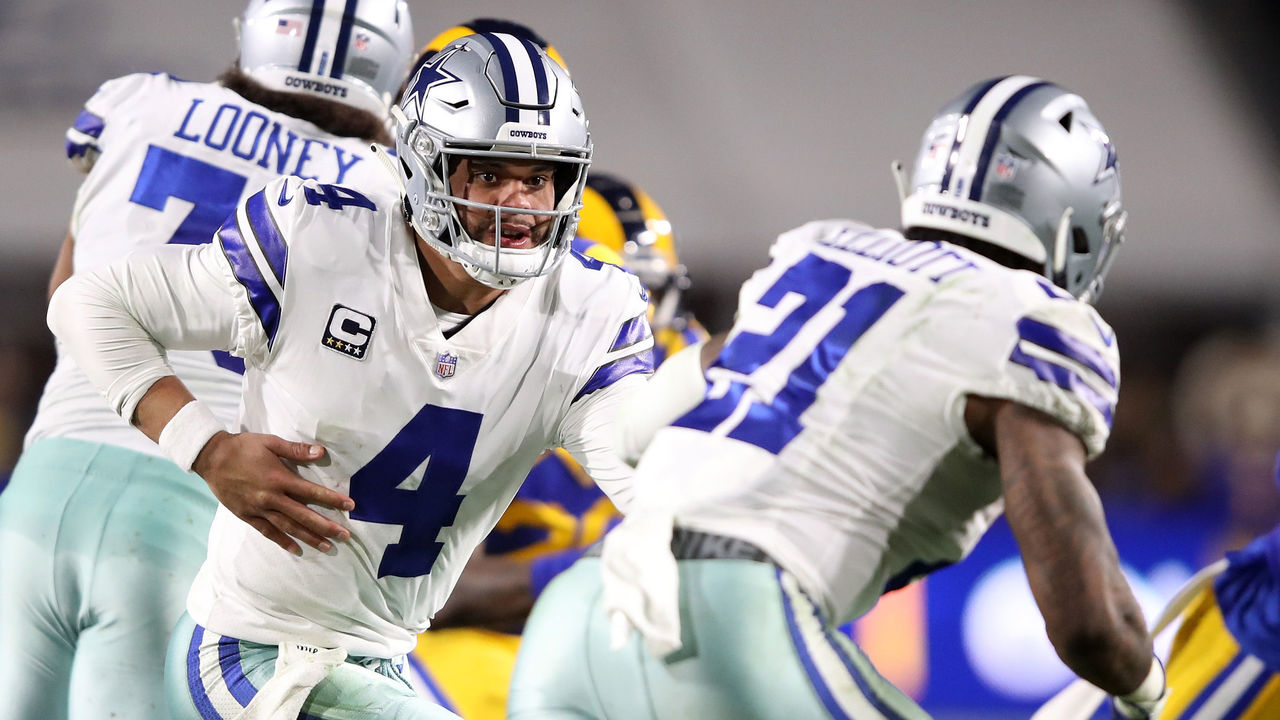 The Cowboys' offense became predictable under ex-offensive coordinator Scott Linehan. So the team made the radical move to promote Moore - a 30-year-old quarterbacks coach just two years removed from the end of his playing career - into the top offensive coaching job. Moore has never called an NFL game, and he'll now be tasked with managing Dallas' star-filled offense. The Cowboys need to hit the ground running in the regular season, as the team learned the cost of a slow first half in 2018.
New York Giants
Will Daniel Jones usurp Eli Manning?
After drafting Jones with the sixth overall pick, the Giants have insisted Manning's starting job is secure. But toward the end of voluntary OTAs in June, head coach Pat Shurmur appeared to crack the door open for Jones, saying New York would "play the very best player." Was that just standard offseason coach speak? Or was Shurmur setting the stage for a true quarterback competition? Manning's declining arm strength was discussed during minicamp, and while he's certain to start training camp as the team's top pivot, the work split between the two passers should tell us how confident the Giants truly are in the veteran.
Philadelphia Eagles
Who will start at cornerback?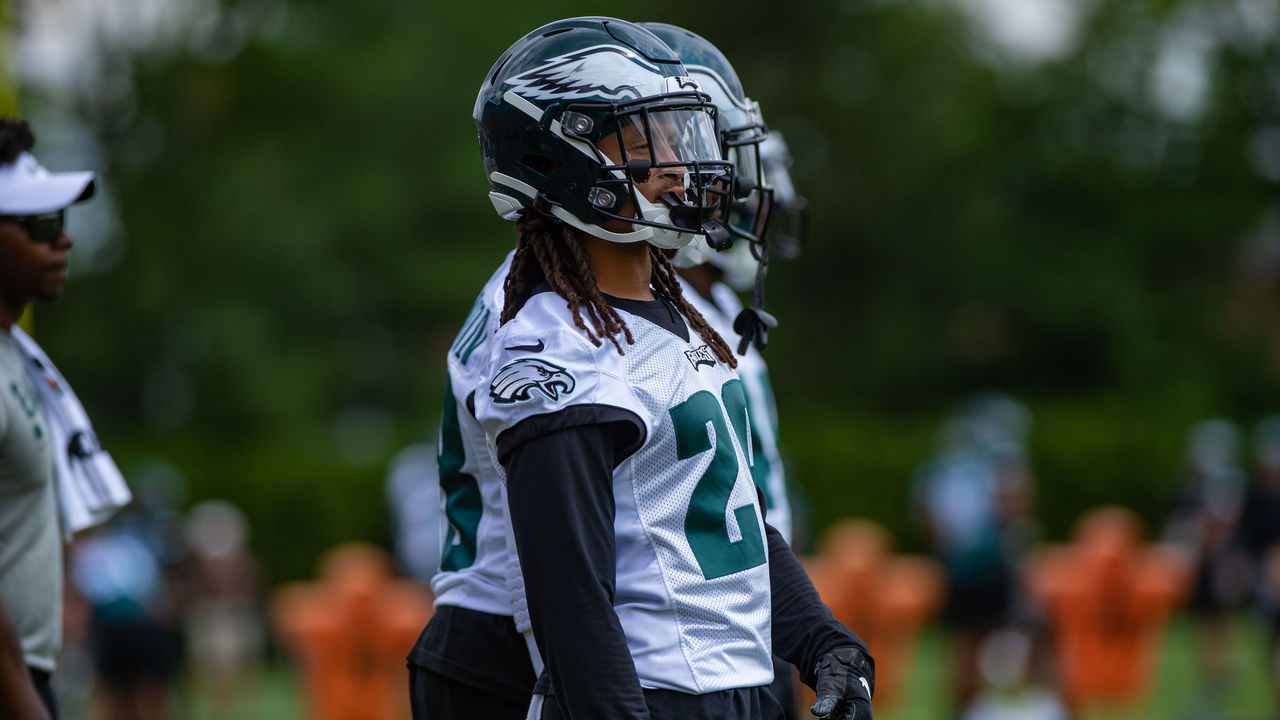 Ronald Darby and Jalen Mills began last season as starters, but both are coming off major injuries and they missed a combined 15 games in 2018. Mills struggled when healthy, so he'll be challenged in camp. Avonte Maddox impressed as a rookie and should, at the very least, receive significant snaps in the slot. Sidney Jones and Rasul Douglas, both 2017 Day 2 draft picks, are also in contention. The latter flashed as a sophomore, and the former has battled numerous injuries during his two pro seasons. Cre'Von LeBlanc shouldn't be forgotten either after stepping up when Philadelphia battled a slew of injuries in 2018.
Washington Redskins
Can Dwayne Haskins make a push for the starting job?
Jay Gruden said Haskins will get a fair shot at starting Week 1 despite his inexperience. While the 2019 first-rounder is undoubtedly Washington's quarterback of the future, the team may opt to let him develop slowly. Case Keenum took the majority of first-team reps during OTAs, but playing poorly during the preseason could lead to the veteran tumbling down the depth chart. The Redskins like Colt McCoy, too, but he's yet to practice after suffering a broken leg last year. Haskins needs to perform well this summer to win the job, and outperforming Keenum is certainly achievable.
NFC South
Atlanta Falcons
Can the new-look coaching staff get up to speed fast enough?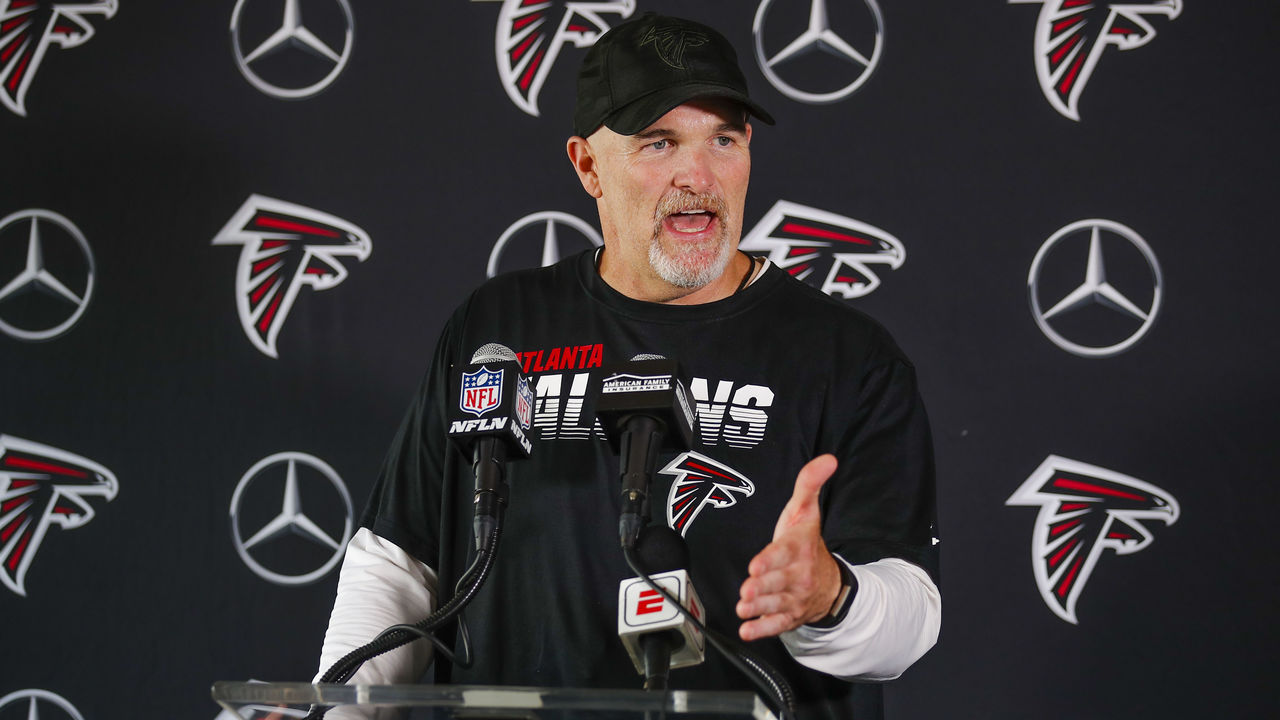 The Falcons boast ample talent, but a disappointing 2018 campaign resulted in all three coordinators getting fired. The team's new coaching staff has plenty of catching up to do, and for the first time, Dan Quinn must balance head coaching duties with defensive coordinator responsibilities.
| | OC | DC | STC |
| --- | --- | --- | --- |
| 2018 | Steve Sarkisian | Marquand Manuel | Keith Armstrong |
| 2019 | Dirk Koetter | Dan Quinn | Ben Kotwica |
On the to-do list for the new staff is unlocking Julio Jones in the red zone, forcing more turnovers, and developing a returning threat. Atlanta is built to win now, and it's on Quinn and his group to make it happen before owner Arthur Blank runs out of patience.
Carolina Panthers
Is Cam Newton fully recovered from shoulder surgery?
Carolina can't compete in the formidable NFC South if its star quarterback isn't at full health. Newton struggled throughout the second half of 2018, throwing wobbly balls while attempting to play through an injury. He underwent offseason surgery, and his workload at minicamp in early June was limited. The 30-year-old reportedly committed to a new throwing motion aimed at taking the stress off his shoulder, but the new mechanics could take time to hone.
New Orleans Saints
Can Payton's squad bounce back from back-to-back playoff heartbreaks?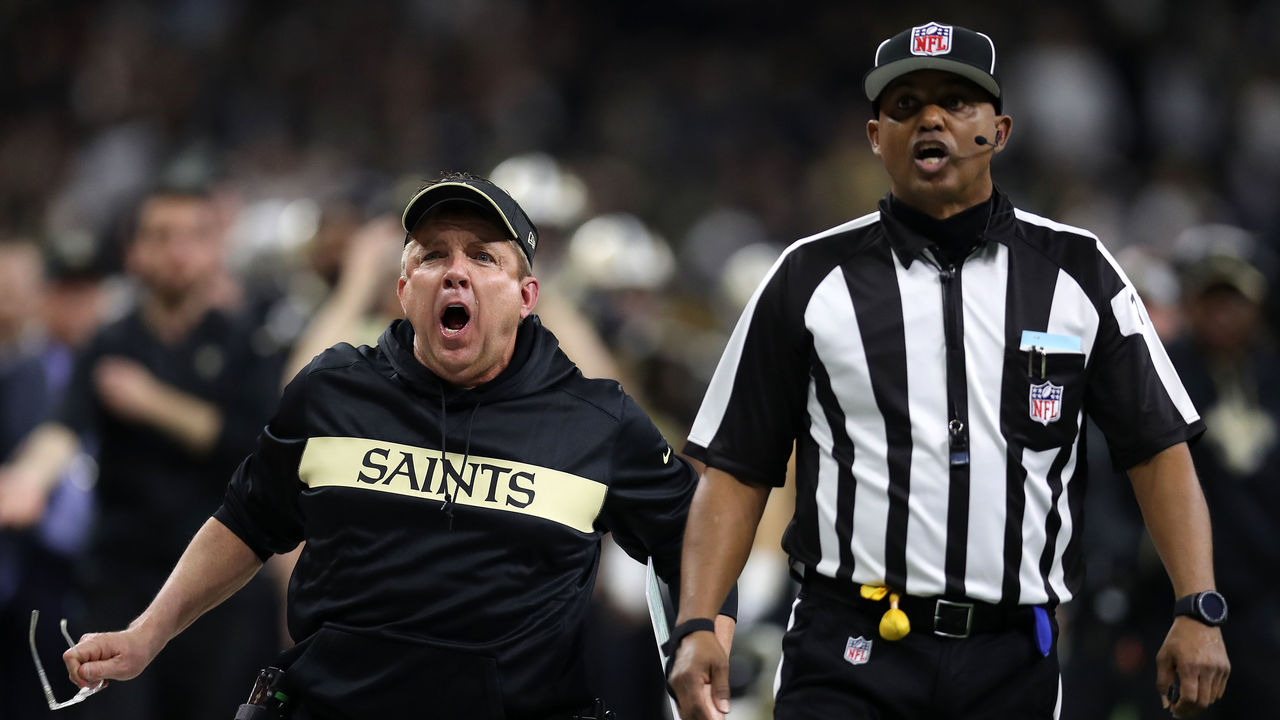 The Saints are among the league's most talented teams, and barring an injury to Drew Brees, they should be a lock to return to the postseason. However, it's fair to question if the NFC contenders have suffered irreparable mental damage after enduring two of the most brutal playoff losses imaginable - the Minneapolis Miracle and the no-call in last year's NFC title game - in consecutive seasons. The long grind of the NFL season is hard enough without a team thinking that its best shot at a championship might have already slipped away.
Tampa Bay Buccaneers
Will Bruce Arians get Jameis Winston back on track?
The jury is still out on whether Winston is a franchise-leading caliber player four seasons into his career. Tampa Bay will let him play out the final year of his rookie deal in a final attempt to find the answer, and the signal-caller couldn't have asked for a better mentor than Arians, whose quarterback-development resume includes Andrew Luck, Ben Roethlisberger, and Carson Palmer's late-career resurgence. While the head coach's all-out attacking style should be ideal for Winston, Arians needs to teach him how to recognize the fine line between aggression and bullheadedness.