With rookie minicamps in the rearview mirror and mandatory minicamps set to start in June, theScore is highlighting one first-year player from each NFL team with the best opportunity to succeed from Day 1.
Arizona: QB Kyler Murray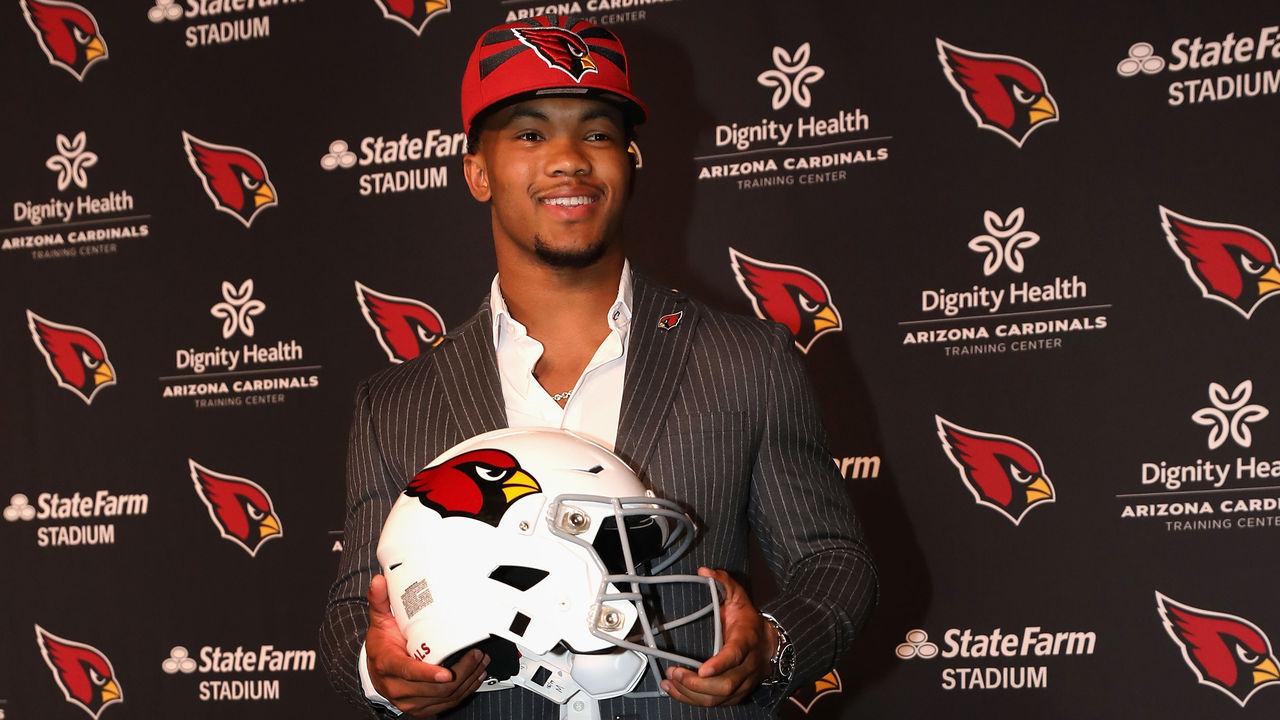 Shocker, we know. The Cardinals went to the unprecedented lengths of using a first-round pick on a quarterback in consecutive years and traded away Josh Rosen to clear the runway for Murray. Arizona also surrounded him with an array of weapons, including fellow draftees Andy Isabella and Hakeem Butler, setting him up for early success in the desert.
Atlanta: G Chris Lindstrom
The Falcons used their first two picks of the draft on offensive linemen and both figure to start right away. Lindstrom will have a major role to play this upcoming season, as Atlanta is betting that better pass protection for Matt Ryan and run blocking for Devonta Freeman will lead to a quick turnaround in 2019.
Baltimore: WR Marquise Brown
The Ravens' ground game exploded last season once Lamar Jackson took the reigns thanks to the pivot's rare running ability. The passing attack, however, left a lot to be desired. Enter speedster "Hollywood" Brown, who's now perhaps the NFL's fastest player. Though Jackson needs time to develop as a passer, he's a talented deep thrower who owns a 93.8 passer rating on throws over 20 yards, per PFF. He simply didn't have the receiving talent or opportunities last year to show off his downfield talents. He does now.
Buffalo: DL Ed Oliver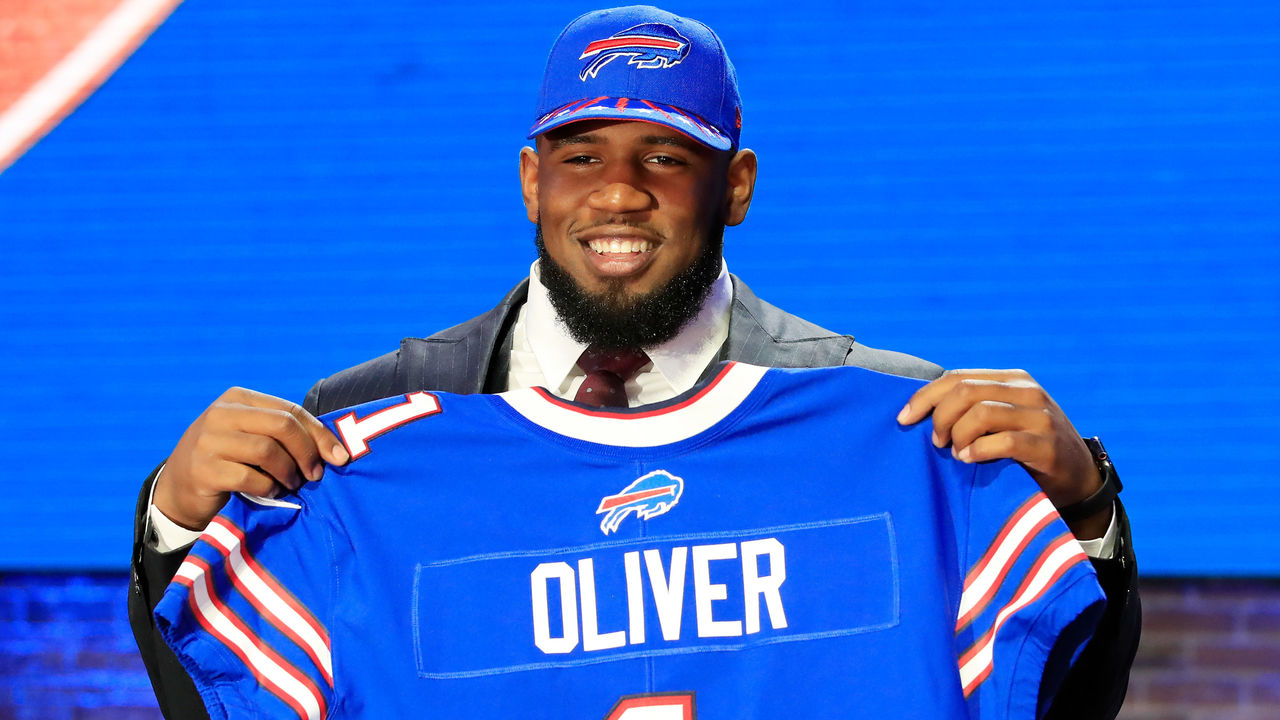 Oliver's skill set is similar to Los Angeles Rams star Aaron Donald's - whom he was often compared to - as he has otherworldly explosion and strength despite his less-than-ideal size. At Houston, Oliver was often shackled by an ill-fitting role as a space-eating nose tackle. But in Buffalo's scheme - and as part of a talented front seven - Oliver should be able to unleash the kind of pass-rushing talent that could make him a Pro Bowler in Year 1.
Carolina: DE Brian Burns
Desperately in need of help on the edge, the Panthers added Burns with the 16th overall pick, and they envision using him in a variety of ways. His main priority, however, will be getting to the quarterback. Having lost Charles Johnson and Julius Peppers in recent seasons, Carolina was in need of youth and athleticism at the position, Burns gives them just that.
Chicago: RB David Montgomery
​The Bears​' first pick in the draft came in the third round when Chicago couldn't pass up the opportunity to select Montgomery, who has the potential to break camp as the starting running back. With newcomer Mike Davis and X-factor Tarik Cohen the Bears' only other options in the backfield, it's Montgomery's job to lose, and such an opportunity could amount to a breakout campaign.
Cincinnati: OT Jonah Williams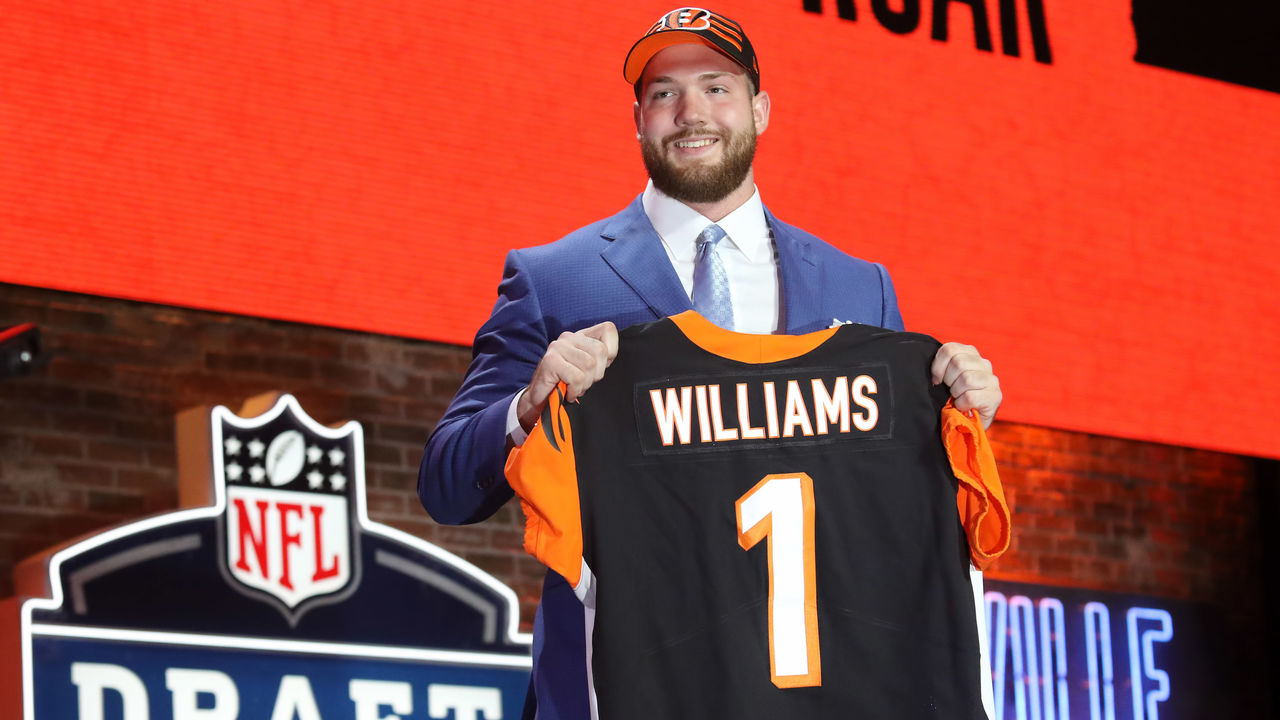 Cincinnati has needed to replenish the talent in front of quarterback Andy Dalton for years, and Williams possesses the technical acumen and the work ethic required to excel from Day 1. The Bengals already demonstrated their faith in Williams by moving established veteran Cordy Glenn to left guard to open up the left tackle spot for the rookie - a bold decision that could potentially shore up the entire offensive line.
Cleveland: CB Greedy Williams
The Browns found a shutdown corner in Denzel Ward during last year's draft and appear to have landed the perfect playmaking complement to him in Williams. The former LSU standout is at his best when he can be aggressive and play press-man coverage. New defensive coordinator Steve Wilks normally likes his corners to be more conservative, so Williams' potential to break out could hinge on how Wilks adapts his scheme to best use his and Ward's talents.
Dallas: DT Trysten Hill
Incoming defensive tackle Hill has been blessed with something rookies crave: opportunity. With Randy Gregory and David Irving out of the picture due to suspensions, playing time has opened up on the Cowboys' defensive line. Dallas used its first pick of the draft - a second-round selection - on Hill, hoping to plug the biggest hole on its roster. Demarcus Lawrence and Robert Quinn will man the bookends, but Hill can craft a role for himself in the middle.
Denver: TE Noah Fant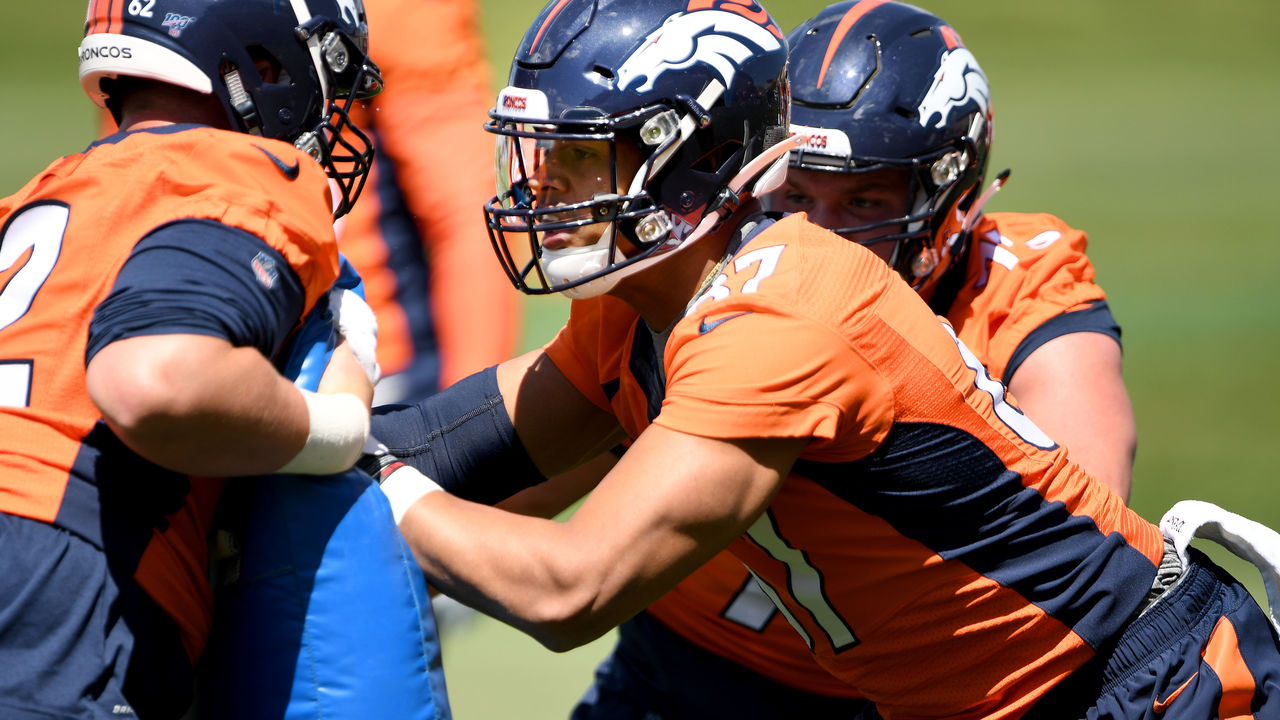 Tight ends were always a large part of the Ravens' offense during Joe Flacco's time under center. In fact, only four other quarterbacks targeted the position more often over the last three seasons, according to NFL.com's Graham Barfield, while a tight end led the Ravens in catches twice (Dennis Pitta and Ben Watson in 2016 and 2017, respectively). Now, Flacco has once again been gifted a highly drafted tight end in Fant. The former Iowa standout will likely be more of a big-play weapon than a chain-mover early in his career, but given his top-tier athleticism and Flacco's love for the position, Fant has a great shot to buck the conventional wisdom that tight ends usually struggle in Year 1.
Detroit: TE T.J. Hockenson
​You don't take a tight end eighth overall if he's not expected to contribute immediately. Hockenson joins a team led by Matt Patricia, a former disciple of Bill Belichick who employed a two-tight end system with Rob Gronkowski and Aaron Hernandez. A lot of 12 personnel packages can be expected as Detroit will deploy both Hockenson and free-agent addition Jesse James. The Lions attempted to trade for Gronkowski before the 2018 season. Now they may have the next version of him.
Green Bay: OLB Rashan Gary
Gary wasn't a stat stuffer in his three years at Michigan, but he still managed to affect games despite receiving excessive attention from opposing offensive lines. He won't be expected to do it all himself in Green Bay, as he'll support the likes of Mike Daniels, Kenny Clark, and offseason additions Za'Darius Smith and Preston Smith to make the Packers' front seven a fearsome unit.
Houston: CB Lonnie Johnson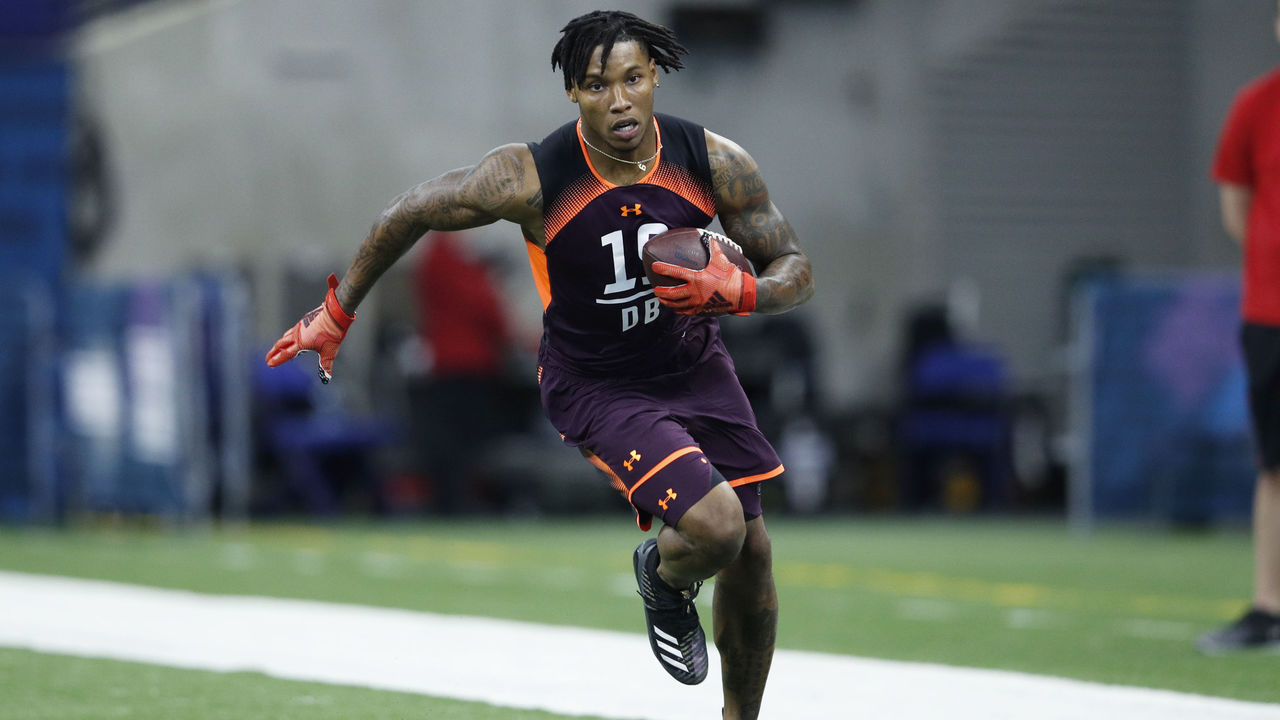 The Texans desperately needed to get stronger and more athletic at cornerback; the 6-foot-2, 213-pound Johnson fits that bill perfectly. His raw technical skills and the presence of Bradley Roby might cap Johnson's impact, but Houston's dominant pass rush should give the rookie more than enough chances to turn heads.
Indianapolis: WR Parris Campbell
Campbell was pigeon-holed into a gadget role at Ohio State that rarely asked him to run complex routes or work outside the numbers. But as we've seen from other ex-Buckeyes wideouts like Michael Thomas, a narrow role in college doesn't mean the player isn't capable of much more in the NFL. A favorite of head coach Frank Reich, Campbell should earn the slot role alongside T.Y. Hilton and Devin Funchess. Though his development into a well-rounded receiver could take years, Campbell's game-breaking speed in Reich's creative offense led by Andrew Luck will be a nightmare to defend.
Jacksonville: DE Josh Allen
Few other teams can rival the Jaguars' riches on the defensive line, but the team has insisted it has a plan to incorporate Allen despite the presence of Calais Campbell, Yannick Ngakoue, Marcell Dareus, and Taven Bryan. The rookie was an outside linebacker in college and his versatility will be key to carving out a significant role. He should rotate in on early downs to keep the starters fresh and will likely be a big part of Jacksonville's rush package on third downs. Allen could also be used more in coverage after the loss of Telvin Smith. He might not play as much as other top picks, but Allen could be the latest rookie to benefit from a specialist role as a pass-rusher.
Kansas City: WR Mecole Hardman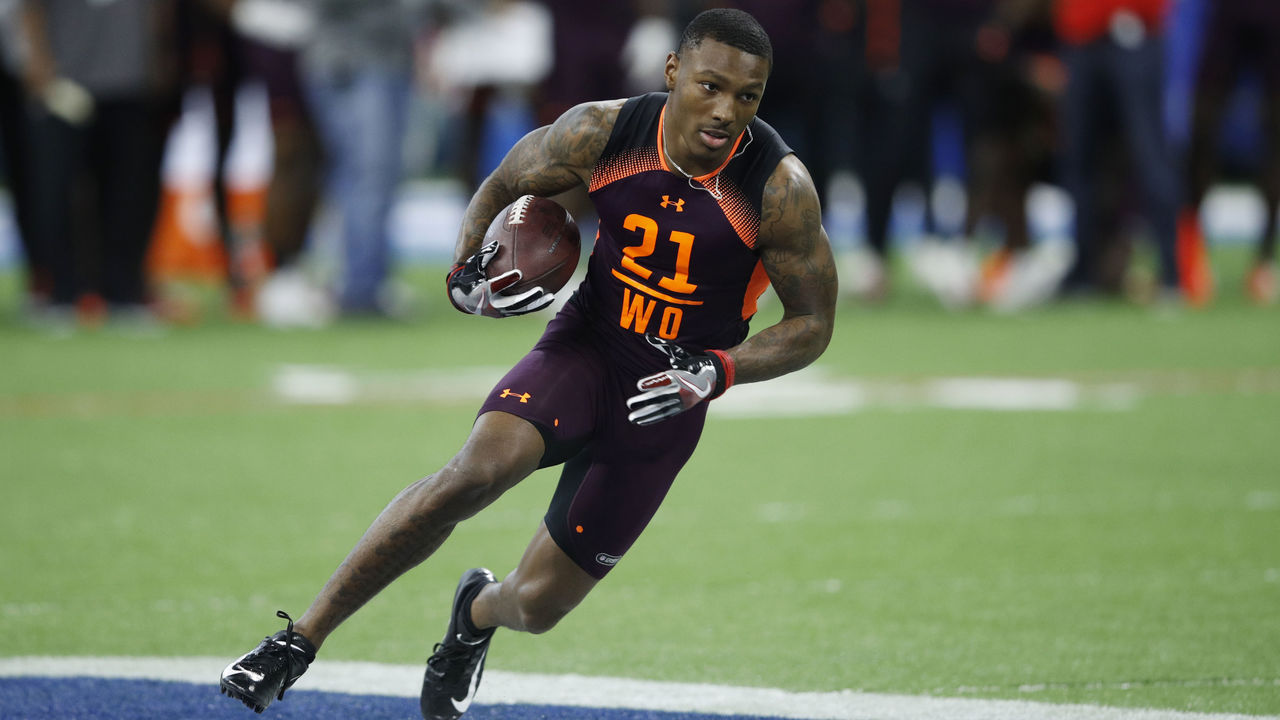 With Tyreek Hill's NFL future still unclear, the Chiefs drafted an insurance policy in the similarly explosive Hardman. If Hill plays in 2019, Hardman's in line for a solid debut as Kansas City's fourth receiving option. But if he doesn't, Kansas City will look to Hardman to take on a significant portion of Hill's 137 targets, especially his downfield chances. Patrick Mahomes might not touch his stats from 2018, but with the Chiefs' high-powered offense, Hardman could become just the 11th 1,000-yard rookie wideout since 2001.
L.A. Chargers: S Nasir Adderley
From the moment Derwin James stepped onto an NFL field last season, it was obvious teams had made a huge error by allowing the do-it-all safety to fall to the Chargers at No. 17 overall. A year later, history is likely to repeat itself after Adderley slipped to L.A. in the second round. He's an ideal fit in Gus Bradley's three-deep scheme due to his range and ball skills and he'll free up James even more to be the defense's swiss army knife. With Joey Bosa and Melvin Ingram rushing the passer, Adderley won't be short of chances to make game-changing interceptions.
L.A. Rams: RB Darrell Henderson
​It should be concerning to fans that the Rams felt it necessary to use a third-round pick on a running back despite employing Todd Gurley, an All-Pro the past two seasons. L.A. had to rely on veteran C.J. Anderson late last season, as Gurley was ineffective in the two biggest games of his career, recording 14 total carries through the NFC Championship Game and Super Bowl LII. In Henderson, L.A. has a player better suited for a complementary role who can both run and catch the ball out of the backfield.
Miami: DE Christian Wilkins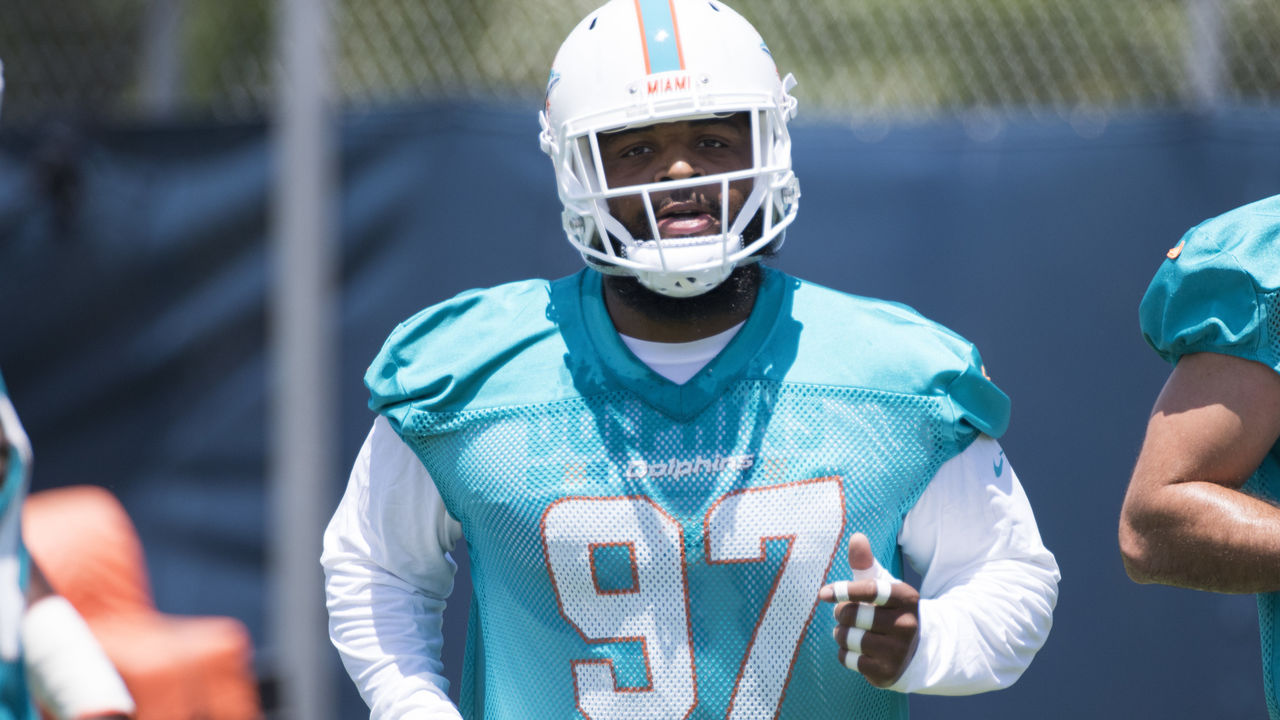 Few players received the kind of off-field plaudits that Wilkins did during the draft process. He was branded as someone who can change a team's culture, something the Dolphins desperately need. On the field, Wilkins should start as an attacking three-technique defensive tackle, and he has the bend and athleticism to move out to the edge in sub packages. Miami's lack of front-four talent is Wilkins' main obstacle for early success, but even if he doesn't post gaudy sack numbers, he could still be among the most impactful first-year players thanks to his rare character traits.
Minnesota: TE Irv Smith
With Kyle Rudolph's time with the Vikings nearing an end - the veteran tight end has said he's bracing for a trade out of the Twin Cities - the path is paved for Smith to start immediately, as the Vikings' offense is desperate for a playmaker outside of the reliable duo of Stefon Diggs and Adam Thielen. All indications are the second-round pick will get the opportunity to make an immediate impact.
New England: WR N'Keal Harry
The Patriots' offense is notorious for its steep learning curve; even experienced veterans often struggle to get to the level that Tom Brady and Bill Belichick demand. So while it's optimistic to expect a rookie to be a significant contributor, Harry isn't your usual first-year player. His route running is polished after working with a complex route tree at Arizona State, he has veteran-like vision after the catch, and he can play in multiple spots. Harry will need to fight through a muddied depth chart, and there'll undoubtedly be early struggles, but he could explode in the second half of the season once things begin to slow down.
New Orleans: S Chauncey Gardner-Johnson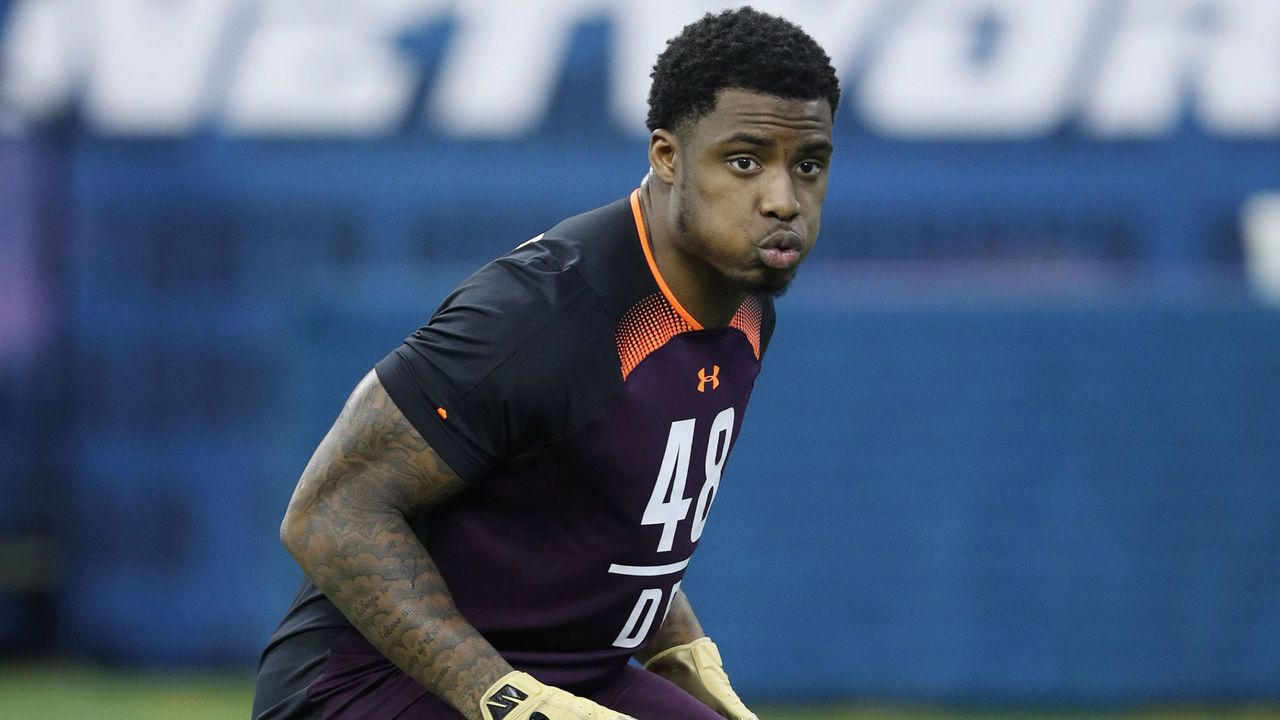 The Saints were without a pick for two of the first three rounds, meaning fourth-round safety Gardner-Johnson is the likeliest candidate to break out for New Orleans in Year 1. He'll serve as depth behind Vonn Bell and Marcus Williams, but as the Saints have shown in recent years, they're adept at developing players from the defensive secondary.
N.Y. Giants: CB Deandre Baker
The last of the Giants' three first-round picks, Baker may be New York's most important addition for the 2019 season. Considered to be the best cornerback in the draft, he'll occupy one of the Giants' starting corner positions, whether Janoris Jenkins remains with the team or not. Baker figures to be tested early and often due to New York's subpar pass-rushing corps. He'll either sink or swim, and general manager Dave Gettleman is banking on him passing the test with flying colors.
N.Y. Jets: DT Quinnen Williams
The shock firing of GM Mike Maccagnan should have little impact on his final first-round pick living up to sky-high expectations in Year 1. Williams was widely considered the draft's most talented prospect, and with Pro Bowler Leonard Williams lined up next to him, teams will be forced to pick their poison in Gregg Williams' aggressive scheme. Leonard is one of the NFL's best interior pass-rushers, so it's fair to assume offenses will opt to focus on him, which could lead to a highlight-filled debut year for Quinnen.
Oakland: RB Josh Jacobs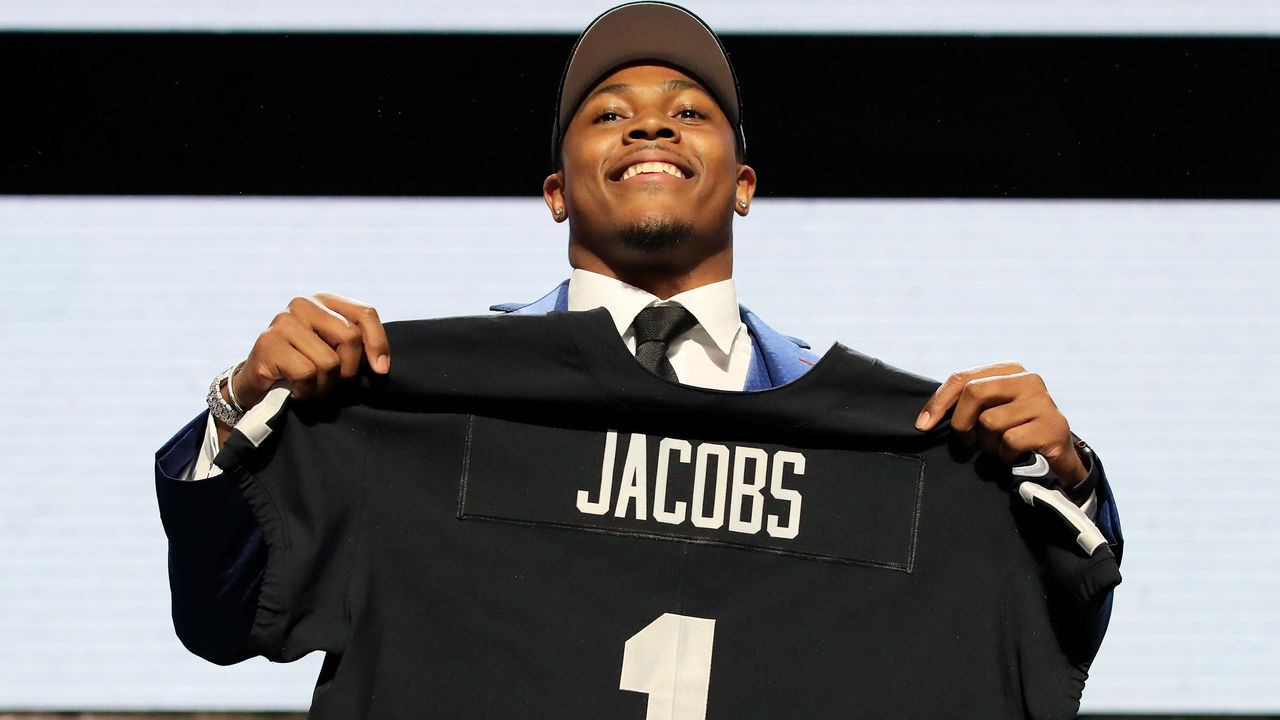 The debate over whether teams should use first-round picks on running backs will likely rage on, but regardless of his perceived value at No. 24 overall, Jacobs is in line for a monster debut season. Like Saquon Barkley a year ago, the former Alabama standout is a lock for an immediate every-down role with Marshawn Lynch gone (we think) and Isaiah Crowell already out for 2019. Jacobs never got a heavy workload in college; he could come close to exceeding his career touches in college (299) in his first year in Oakland if his pass-catching skills are fully utilized.
Philadelphia: RB Miles Sanders
Sanders will compete with Jordan Howard, Corey Clement, and Wendell Smallwood for the Eagles' starting running back job, but the second-round pick will be given every opportunity to win the competition. Philadelphia was considered to be one reliable running back away from truly challenging for a championship. Clearly, the Eagles believe they've found their guy.
Pittsburgh: LB Devin Bush
The Steelers' offense didn't miss a beat without Le'Veon Bell in 2018 but the same can't be said for the team's defense without the injured Ryan Shazier. His athleticism and coverage skills were perfect for today's pass-happy NFL, and without him, Pittsburgh was routinely torched in the middle of the field. Bush is a similarly modern prototype due to his ability to excel in coverage and rush the passer while not being a liability in run defense. He won't immediately replace Shazier, but his ability to wreak havoc on every level should spark a return to form for the entire Steelers defense.
San Francisco: DE Nick Bosa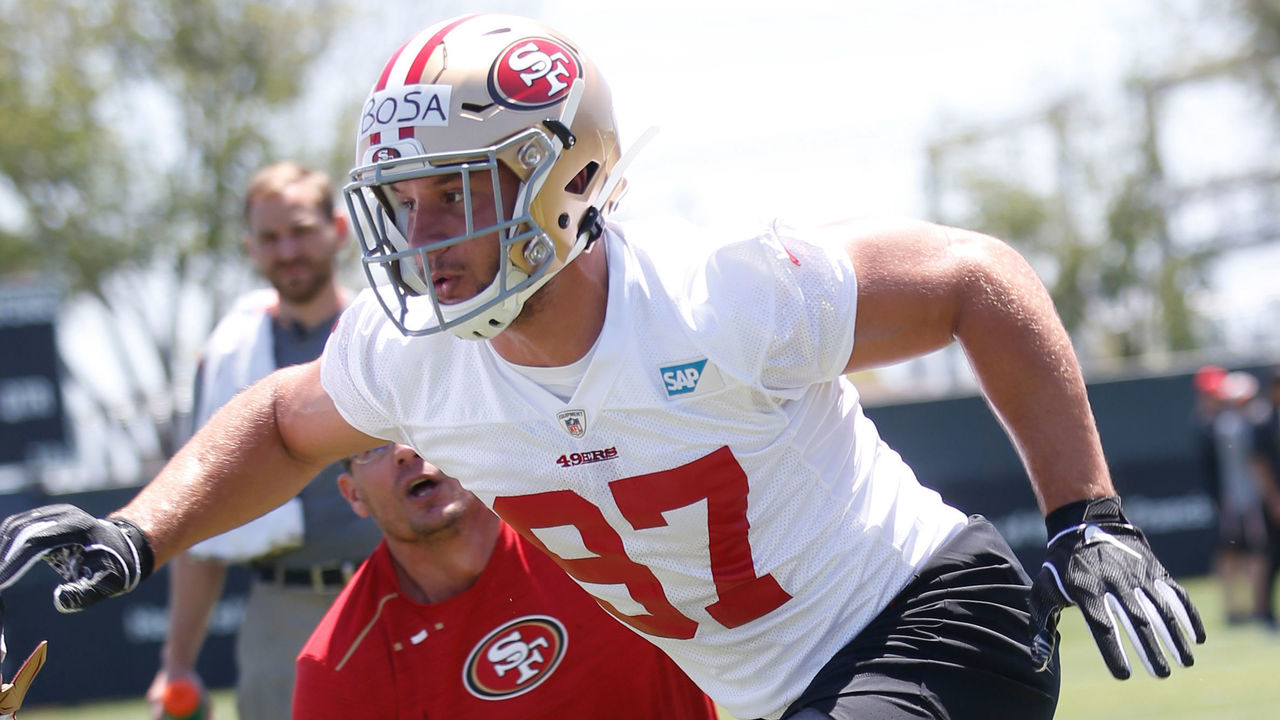 Bosa's the NFL's Defensive Rookie of the Year favorite, so there's little doubt who the 49ers' breakout rookie candidate is. For a team in desperate need of a premier pass-rusher, the match of player and fit couldn't have been better. Bosa will join forces with Dee Ford - acquired via trade - to bring a dimension to the San Francisco defense the team hasn't had in years. The Niners have finished in the bottom third in sacks every year going back to 2015.
Seattle: WR D.K. Metcalf
There's no more obvious first-year breakout candidate in the Seahawks' draft class than Metcalf. Many of Seattle's other picks were considered reaches or projects. Metcalf, however, will get a prominent role in the offense from Day 1. With the release of franchise icon Doug Baldwin, Metcalf figures to line up at X receiver where he'll be counted on to display his rare combination of size and speed. The 6-foot-3 receiver still has much to learn in terms of route running, but he figures to see a lot of targets with his 240-pound frame in his first season.
Tampa Bay: LB Devin White
White's name will be written on the Bucs' depth chart at starting inside linebacker in permanent marker. He'll be expected to make up for the departure of Kwon Alexander and chase the likes of Alvin Kamara and Christian McCaffrey. With these responsibilities on a defense that spends a lot of time on the field, expect his stat sheet to be stuffed on a weekly basis.
Tennessee: WR A.J. Brown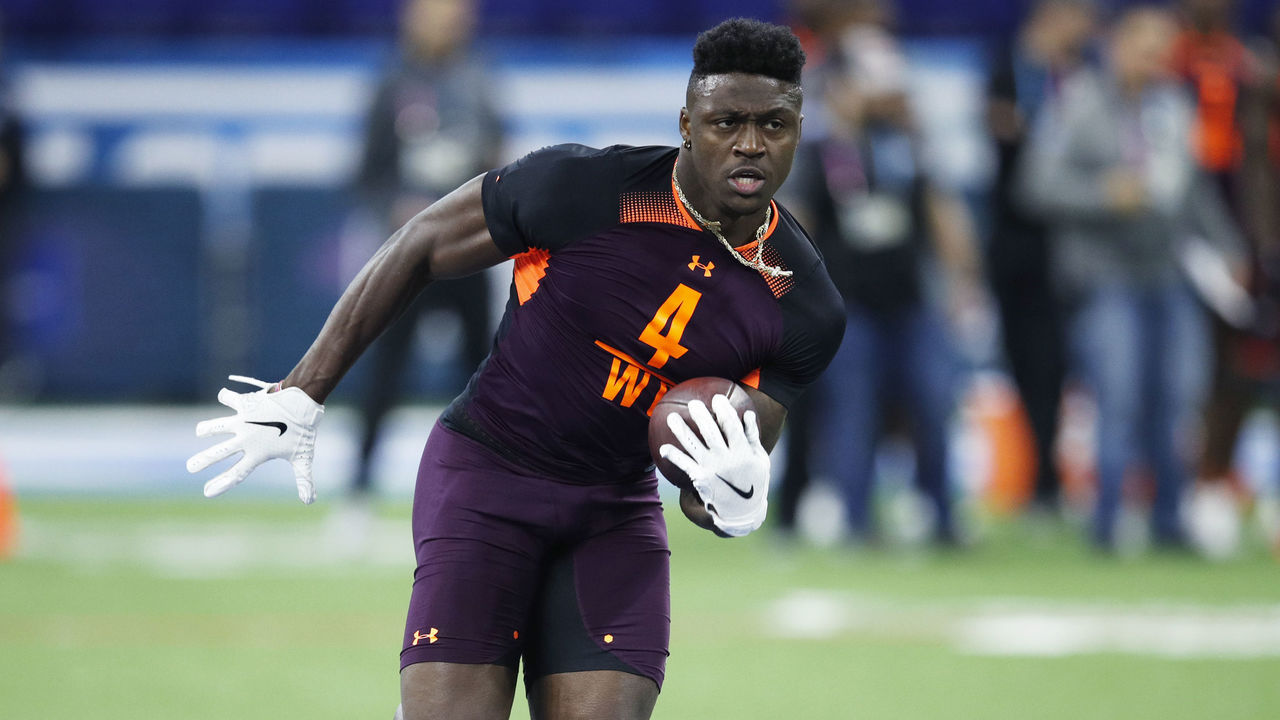 Brown might not have Metcalf's ceiling or Hardman's game-breaking speed, but no other receiver is as ready for the transition to the pro level than he is. He was able to excel both on the outside and in the slot at Ole Miss, which should allow him to see significant action from Day 1 despite the presence of Corey Davis and free-agent signing Adam Humphries. Brown's blend of physicality, toughness, and elite hands makes him an ideal underneath target for Marcus Mariota in Tennessee's run-first offense.
Washington: QB Dwayne Haskins
​Haskins and Murray are the only quarterbacks on the list because they're the only passers expected to start in their rookie seasons. Haskins will have to win the No. 1 QB position from Case Keenum and Colt McCoy, but even if he has to begin the year holding a clipboard, he's touted as the franchise savior. Washington can only hope his breakout season occurs in Year 1.