The NFL's free-agent negotiating window opens March 11 at 4 p.m. ET and there will be no shortage of intriguing targets for teams in need of upgrades. Though some impending free agents will agree to extensions and others will receive franchise tags before then, here's an early look at the 25 best players currently slated to hit the market:
1. Le'Veon Bell
Don't let a drama-filled year away from football let you forget just how good Bell is. This is one of the few running backs who can command a significant payday. He couldn't get it in Pittsburgh, but he certainly will elsewhere.
2. DeMarcus Lawrence
The Cowboys probably can't afford to let Lawrence walk, though it might require applying the franchise tag for a second straight year - something that didn't please the top free agent on our list. With 25.5 sacks over the last two seasons, Lawrence is undoubtedly one of football's premier edge defenders.
3. Frank Clark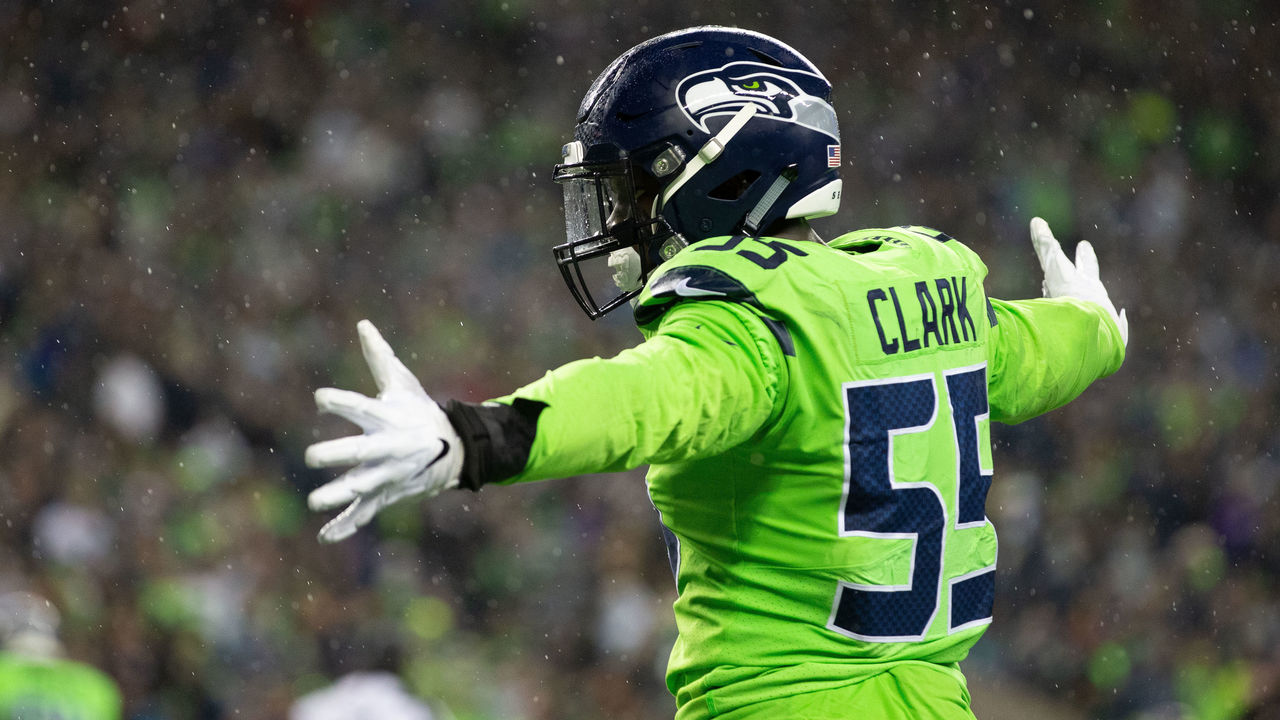 Clark has quietly emerged as one of the NFL's most dominant pass-rushers, and he'll soon be paid accordingly. The Seahawks would be out of their minds to not use the franchise tag if they can't sign him to an extension before free agency.
4. Jadeveon Clowney
The NFL still hasn't seen the level of utter dominance Clowney displayed in college, largely due to a seemingly unending series of minor injuries, but teams will lick their lips at the prospect of adding a 25-year-old athletic freak who's strong against the run and appears poised to break through with his first double-digit sack season. The Texans will do their best to keep the former first overall pick around.
5. Earl Thomas
Thomas probably won't be getting a long-term deal at his age, but a multi-year contract that keeps him among the NFL's highest-paid safeties sounds about right. He was still playing at an incredibly high level before an injury ended his 2018 season.
6. C.J. Mosley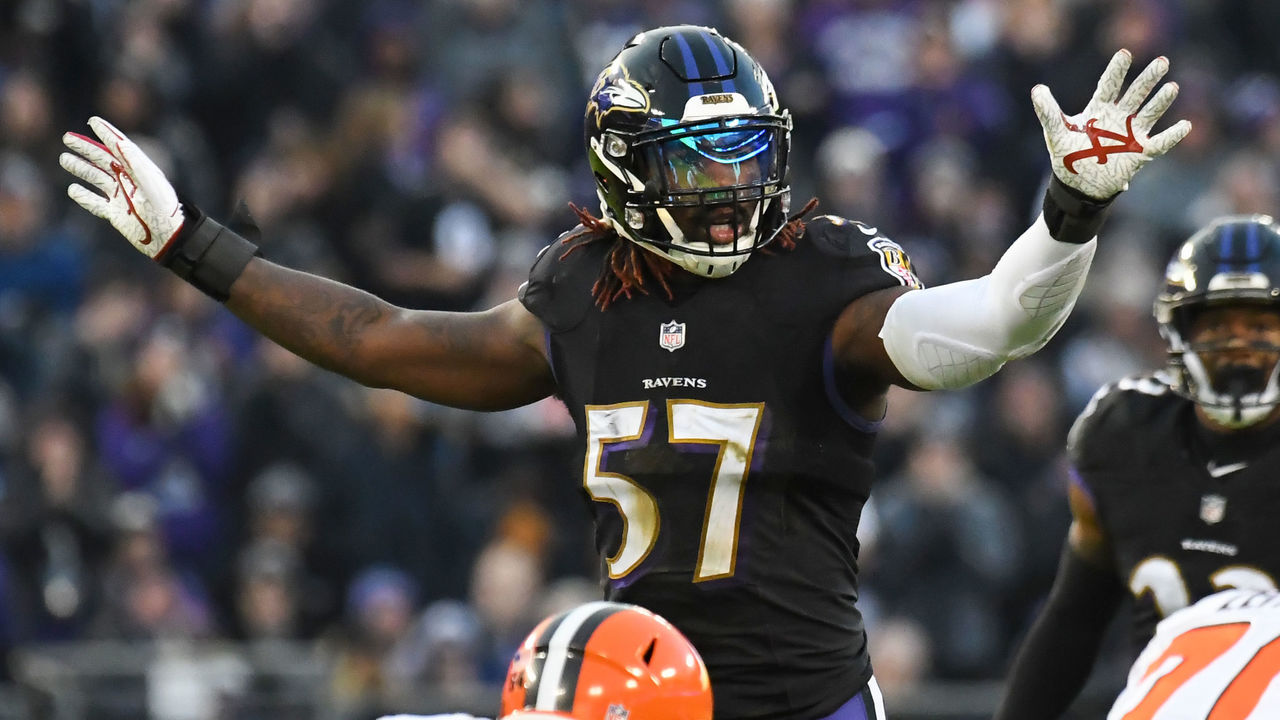 Inside linebacker is viewed by some as a replaceable position, but Mosley is as consistent as they come and the unquestioned leader of the Ravens' excellent defense. Whether he sticks around could depend on if he insists on becoming football's highest-paid ILB.
7. Landon Collins
A down year shouldn't do much, if anything, to suppress Collins' value on the open market. One of the NFL's premier safeties, and still just 25 years old, he'll get a lucrative long-term deal from either the Giants or another team.
8. Ndamukong Suh
After a slow start in Los Angeles, Suh flipped a switch and returned to his wrecking ball ways in the playoffs. Suh took a discount to chase a ring with the Rams on a one-year deal. Whether he'll prioritize winning over his wallet again remains to be seen.
9. Grady Jarrett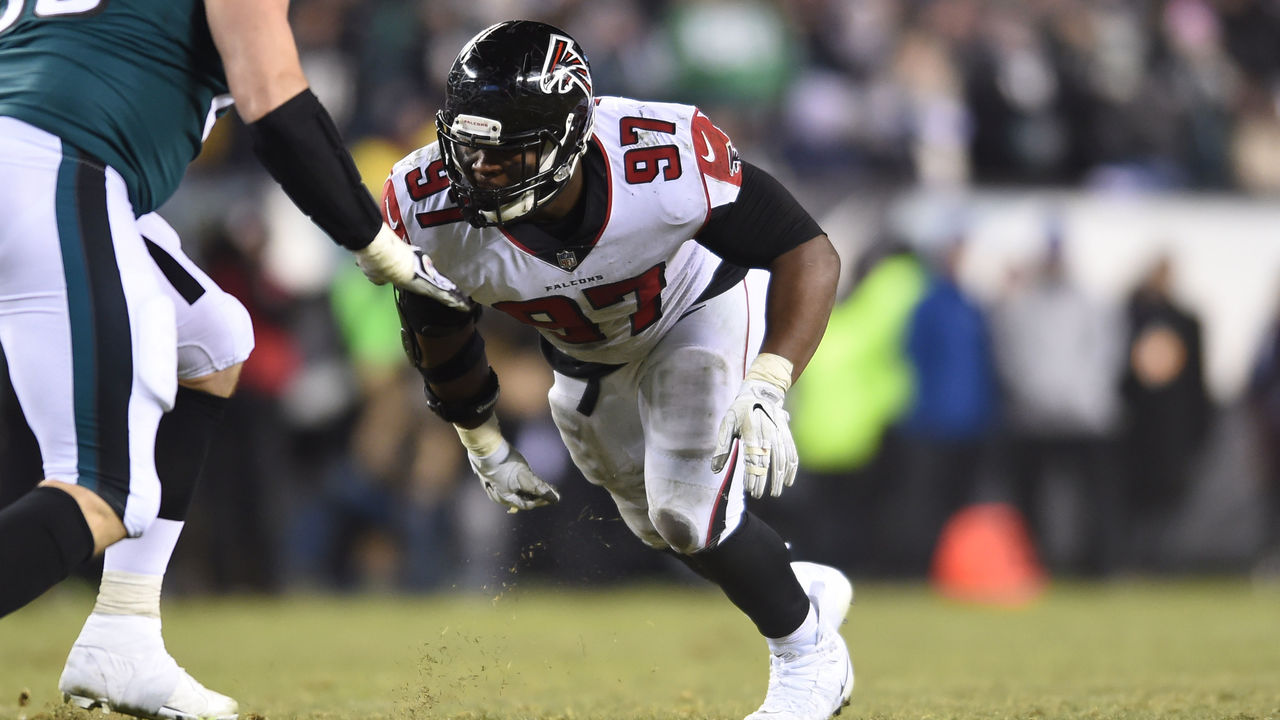 Jarrett has always been a good run defender, but his recent emergence as a dominant pass-rusher has sent his value through the roof. The 25-year-old is poised to cash in, whether it's from the Falcons or another team on the open market.
10. Dee Ford
No one forced more fumbles in 2018 than Ford, and his 13 sacks ranked eighth among all players. In other words, he's hitting free agency at the perfect time. It could force the Chiefs to make some difficult cuts to free up cash to keep him.
11. Trey Flowers
Flowers played a huge role in the much-improved Patriots pass rush over the past few seasons. He'll be one of the more interesting names to watch, as history suggests New England may not be willing to dish out the kind of contract top edge defenders can command.
12. Kareem Hunt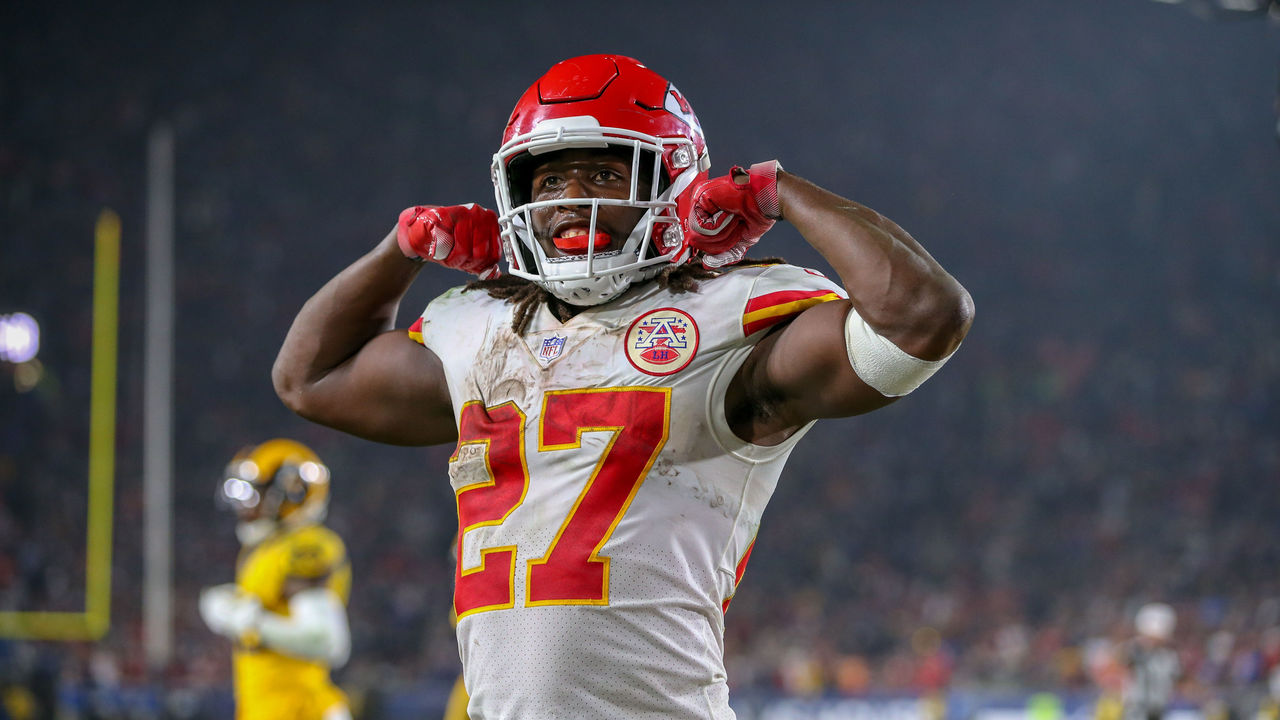 With a looming suspension for a violent off-field incident, some teams will omit Hunt from their offseason shopping lists, but there will be a market for 2017's leading rusher. He could even represent a significant bargain opportunity for teams unafraid of PR blowback.
13. K.J. Wright
Perennially overshadowed by Bobby Wagner, Wright has been a crucial contributor to the Seahawks' often excellent defense for the better part of a decade. Questions about the 29-year-old's health - Wright missed 11 games in 2018 - could scare some teams away.
14. Brandon Graham
Graham's sack production has never been staggering, but he's been one of the league's more consistently impactful edge defenders for years. If heading into his age-31 season impacts his price tag the way it does for so many others, some team is going to get a steal on a short-term contract.
15. Sheldon Richardson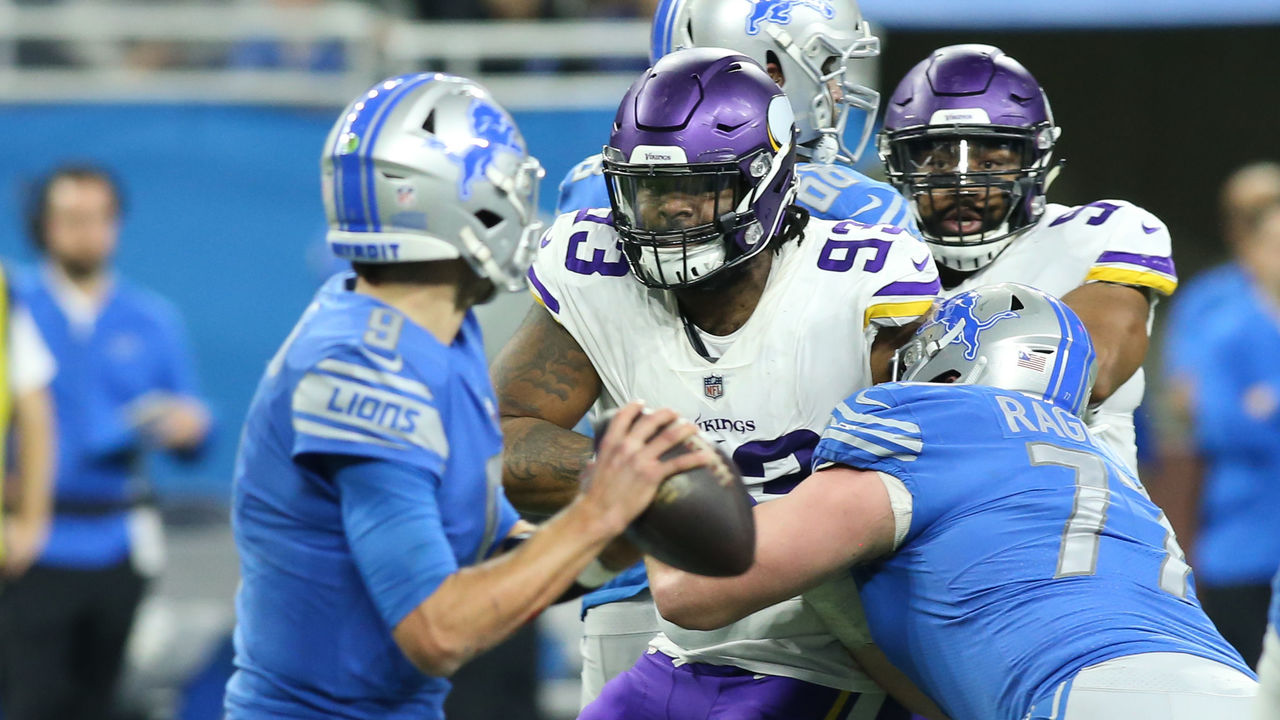 Richardson wore out his welcome in New York and Seattle, but the 28-year-old went a long way toward rehabilitating his value with a strong season in Minnesota. A lucrative long-term deal might be tough to come by for a player with Richardson's spotty off-field history, but he can make a team's defensive interior much better.
16. Ezekiel Ansah
Ansah may end up being yet another value signing from a loaded pass-rusher market. His talent warrants a big-time paycheck, but after missing time with injury and struggling with consistency, he could come cheaper than expected.
17. Anthony Barr
An awkward fit in the Vikings' 4-3 defensive scheme and with Minnesota tight against the salary cap, Barr seems destined to hit the open market. Perhaps his best bet is finding a team willing to deploy him exclusively as a rush linebacker.
18. Tyrann Mathieu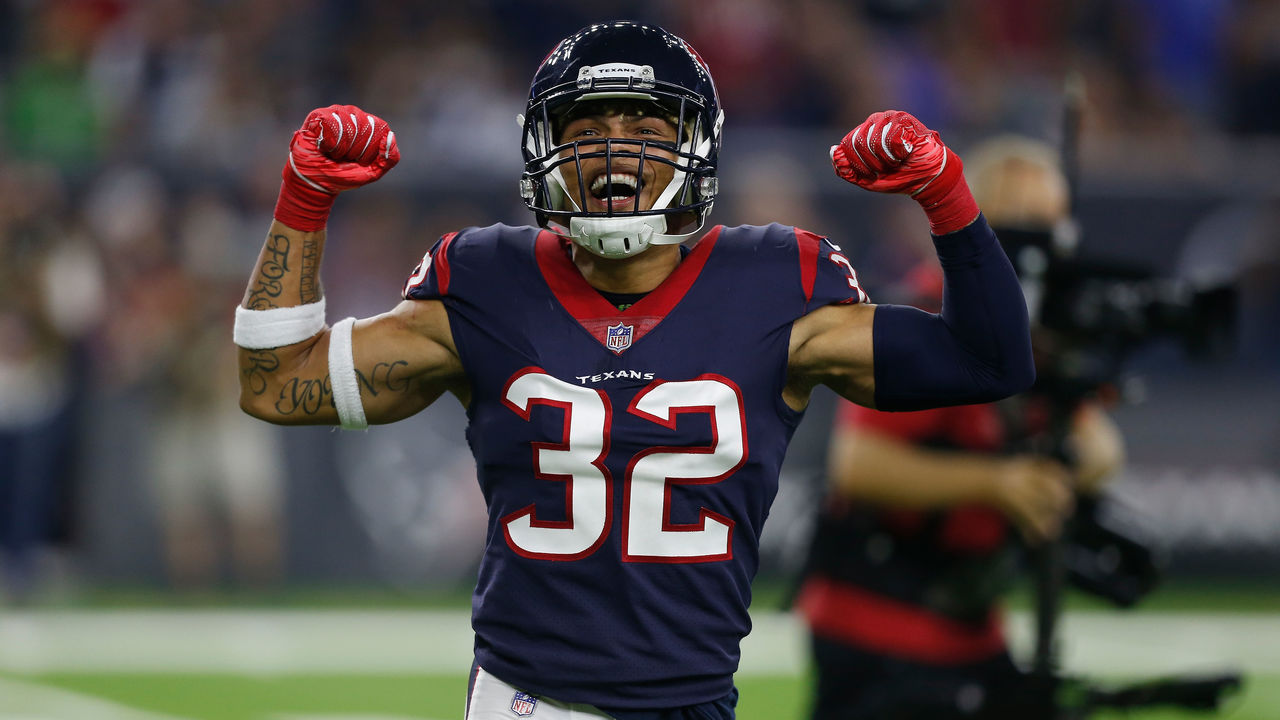 Mathieu bet on himself in free agency last year and it may well work out in his favor. The do-it-all defensive back racked up 89 tackles, three sacks, and two interceptions on his one-year deal with the Texans, displaying the versatility that makes him such a valuable player in today's NFL.
19. Za'Darius Smith
Perhaps the least-known name on this list, the former fourth-round pick produced at a middling level in 2016 and 2017 for Baltimore before breaking out with a career-best 8.5 sacks in 2018. The Ravens could be forced to choose between retaining Smith or Terrell Suggs and might prefer the more consistent, albeit much older, commodity.
20. Preston Smith
Smith has 24.5 sacks in his four seasons, twice topping eight, but he's long made a more substantial impact than those numbers show. Still just 26, and having flashed all the ability to be an impact pass-rusher, teams will be lining up to pay for his prime seasons.
21. Golden Tate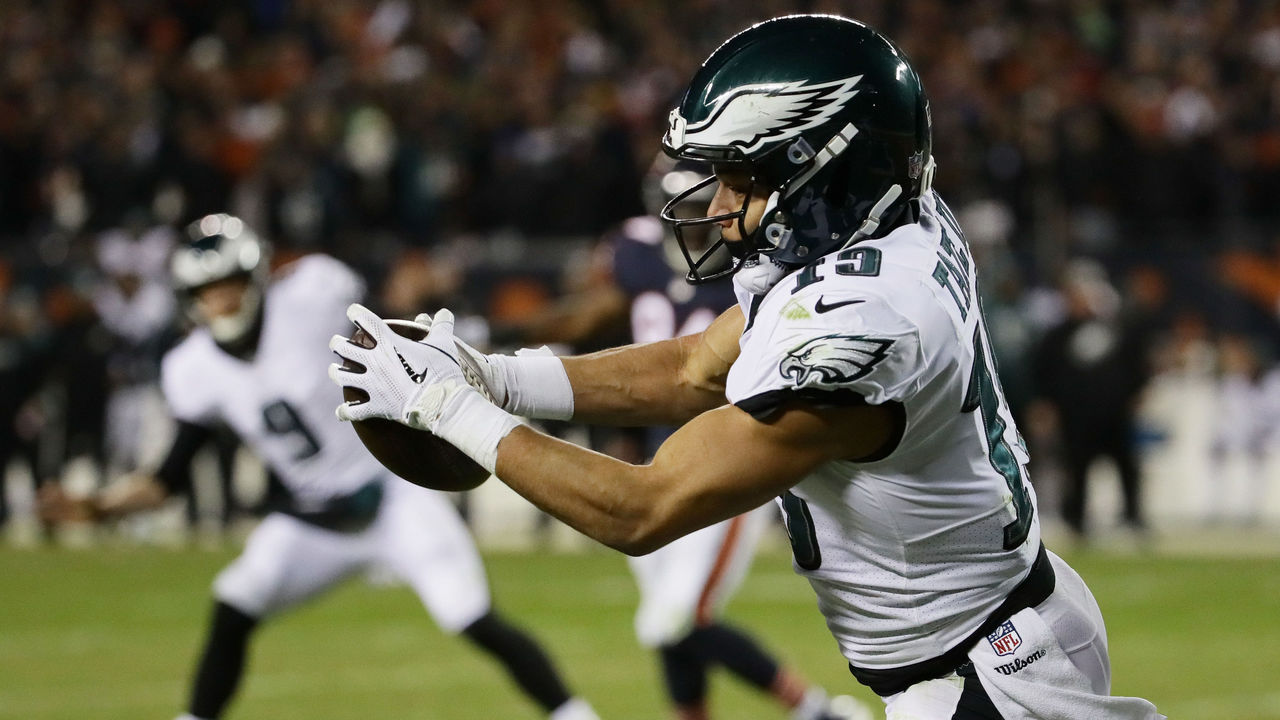 Tate wasn't as productive as expected following a trade deadline deal that sent him to the Eagles, but it's difficult to expect a receiver to pick up an offense mid-season and contribute. He can still be a 1,000-yard player as a slot receiver with the right team.
22. Kwon Alexander
A torn ACL suffered in Week 7 could put a damper on Alexander's market. When healthy, this gifted athlete is a tackling machine.
23. Nick Foles
Foles seems destined to receive the franchise tag after buying out of his team option, but that would likely just be a precursor to a trade. There should be several quarterback-needy teams entertaining a move for the former Super Bowl MVP.
24. Ronald Darby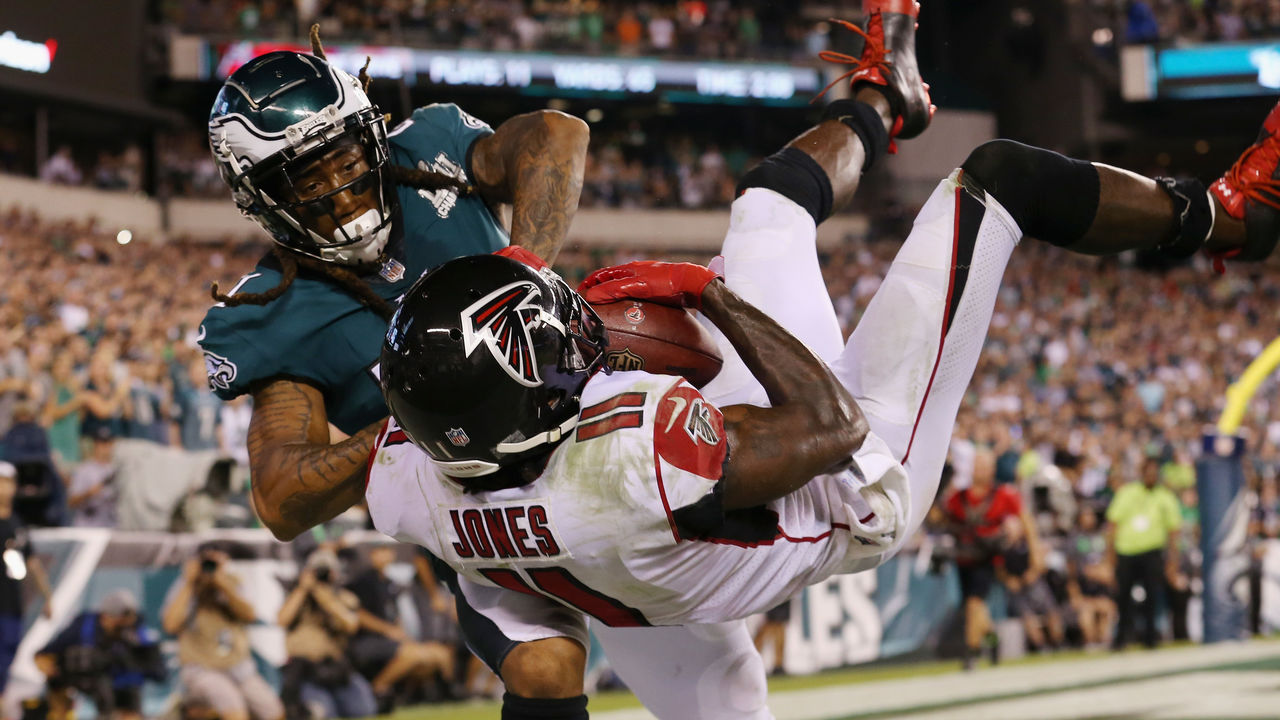 Darby tore his ACL in Week 10 and will have to race to be ready for the start of next season, but a 25-year-old with solid ability in man coverage shouldn't have a hard time finding a new team.
25. Trent Brown
Getting Brown from the 49ers for a swap of draft picks proved to be an unbelievable steal for the Patriots this season. It's tough to imagine New England letting him walk away after such an impressive breakout year, but teams will be ready to pounce if they do.