The NFL season began with a flurry of offense, the promise of shattered scoring records, and the emergence of new superstars. In the end, some of those expectations were met, but the old guard was still standing triumphantly after a historically low-scoring Super Bowl.
These are the biggest lessons we learned in 2018:
For coaches and QBs, age is just a number
Sean McVay is just 33 years old. Maybe you've heard.
But McVay was thoroughly outclassed in the Super Bowl by the oldest head coach to win a championship, 66-year-old Bill Belichick.
And the oldest quarterback to win a title, 41-year-old Tom Brady, vastly outplayed Jared Goff, 24, in a game that featured the largest age gap between Super Bowl starters.
Was the NFL's youth movement a lie? Were the recent McVay-adjacent head coaching hires of Zac Taylor (age 35), Matt LaFleur (39), and Kliff Kingsbury (39) mistakes?
Or, maybe Brady discovered the fountain of youth in a diet and fitness regime he says could keep him playing until 45, while Belichick's deep well of dark magic stubbornly refuses to run dry.
If there's any takeaway here, it's that we need to stop making such a big deal out of birthdates for the game's two most important jobs: quarterbacks and coaches. The window for high-level success has been pushed open at both ends.
Rookie passers enter the NFL better equipped for immediate success as pro and college schemes converge. On the other end, careers are lengthened by sustained health and increasingly rapid recoveries as sports science improves.
Consider 23-year-old Patrick Mahomes, the regular-season MVP in his first year as a starter, whose Super Bowl dreams were ended by Brady in a contest that featured the biggest age difference between starting passers in postseason history (18 years, one month). Or 21-year-old Lamar Jackson, the youngest quarterback to start a playoff game, whose team was dispatched by 37-year-old Philip Rivers.
With stars emerging earlier and sticking around longer, the NFL's age of broken records is upon us.
- Woods
Rookie QBs should start from Day 1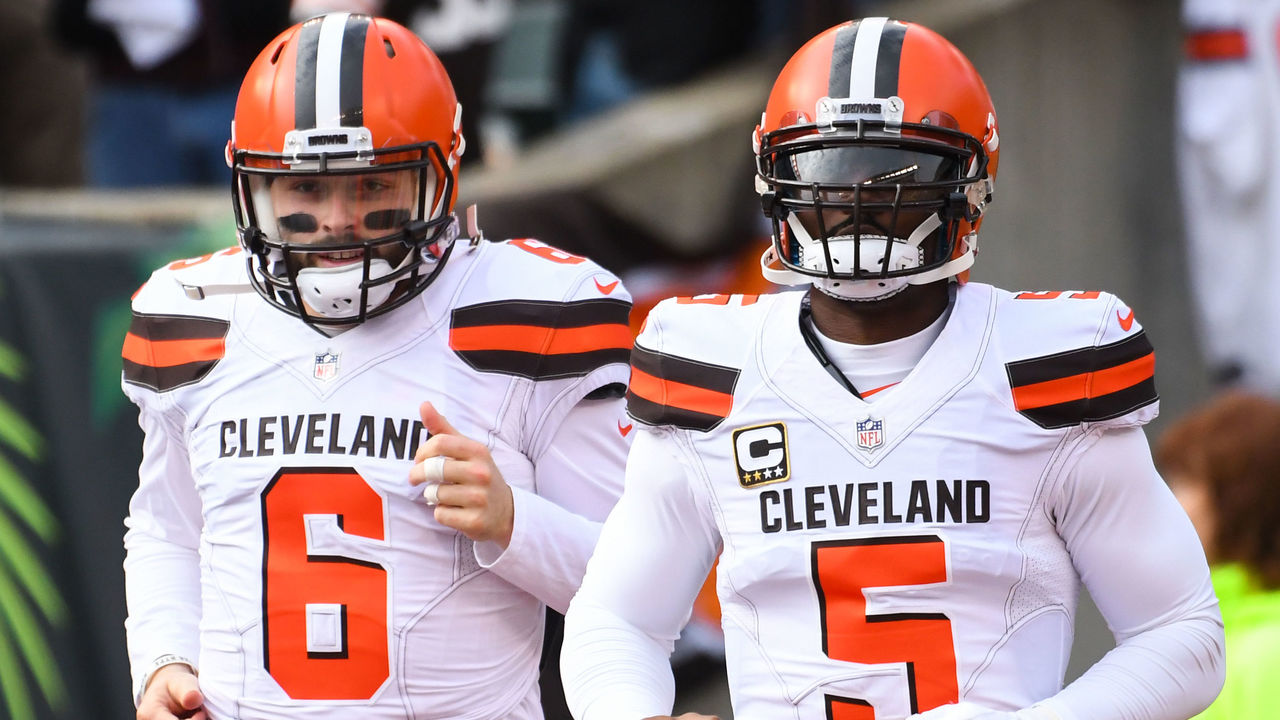 The Browns needed to watch Tyrod Taylor get hurt in his third start before they were willing to let Baker Mayfield run the offense. The first overall pick went on to lead Cleveland to win seven times as many games as it did over the previous two seasons combined, all while enduring a midseason coaching change. If Mayfield started all 16 contests, the Browns might have made the playoffs.
In a moment of madness, the Bills named turnover machine Nathan Peterman the season-opening starter over Josh Allen, then reversed course after just one week. Allen went on to lead the team in rushing while embarking on the difficult journey of harnessing - and then mastering - his rare gifts as a passer. The flashes of potential he showed will sustain Bills fans through a long and cold winter. (Peterman probably won't play professional football again.)
The Cardinals paid Sam Bradford nearly $14 million for three dismal starts before finally turning things over to Josh Rosen. Bradford didn't even stick on the roster as a token mentor. Rosen struggled mightily in his rookie year, but at least the Cardinals have some idea of whether the quarterback position is a need at No. 1 in the 2019 draft. That $14 million would have been better spent on weapons for Rosen, blockers for Rosen, better coaches for Rosen, or maybe just some really shiny cleats for Rosen.
This notion that a rookie passer is best served sitting behind a stopgap starter isn't just antiquated, it's idiotic. To learn pro football, you must play pro football, and not only on Sundays but in practice, as well. There will be bumps along the way, of course, but if a rookie can't emerge from the NFL's trial by fire stronger than from which he started, why are you drafting him in the first place?
But you may ask, what about Patrick Mahomes? The 2018 MVP sat for all but one game as a rookie and seemed to benefit.
Consider the Chiefs' opportunity cost and what Mahomes didn't accomplish in that year. He went 34-of-54 for 390 yards, four touchdowns, and zero interceptions in a dazzling 2017 preseason. The Chiefs looked at those numbers and decided their best course of action was adherence to a succession plan that involved burning a year of Mahomes' rookie deal and letting Alex Smith start and eventually crash out of the playoffs one last time.
It's a shame we don't know if Mahomes would be a two-time MVP with 32 starts on his resume.
- Woods
It's time to re-evaluate paying certain QBs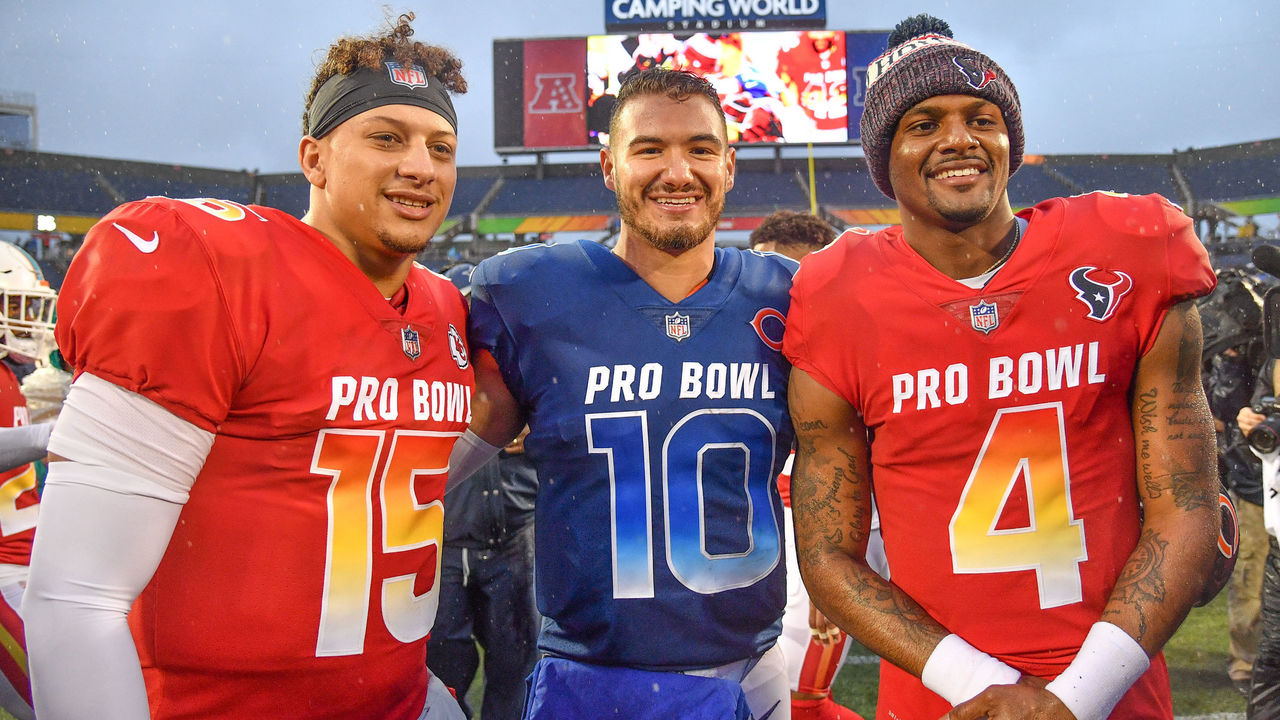 From the moment a quarterback establishes himself as a capable starter, teams are forced to look ahead and plan for a monster extension. The way things are going, even an average starter can command at least $25 million annually. Those deemed to be a tier above - but not necessarily among the league's elite - have the leverage to approach the $30-million mark. And it won't be long before that player is making much more.
With this reality comes a discussion about the window that teams have with young quarterbacks still on their rookie deals. If there are only so many years in which you can avoid having that albatross of a contract on your roster and thus are free to spend more elsewhere, you better capitalize on that flexibility. But, what if a few forward-thinking teams found a way to extend that window, or, better yet, create a new one entirely?
By all means, if your team has an elite quarterback, you pay him. It's the most important position in the sport. Pay Mahomes and Deshaun Watson whatever you need to pay them and figure the rest out later. However, if you've got a looming contract negotiation for a QB who isn't among the league's best but can still command a deal in that $30-million annual range, perhaps it's worth re-evaluating.
Take Goff and Mitchell Trubisky as the primary examples looking ahead. Maybe they will take the step toward elite territory in the coming seasons and make this whole idea look ridiculous. But neither quarterback is anywhere near that level right now. L.A. and Chicago enjoyed the success they did this season largely because of rosters loaded with talent. The quarterback for each club was a piece, not the piece. With smart head coaches at the helm, both of whom run systems that prop up their signal-callers (who, by the way, neither of them drafted), is it possible these teams could go against conventional wisdom?
Think about it, what's better for the Rams?
Option A: Take away from the talent-stacked rosters you've built to pay Goff $30-plus million per year on a gamble he'll end up worthy of that deal.
Option B: Trade him after he puts up big numbers again in a juggernaut Rams offense in 2019. The return would be a ridiculous haul of draft picks, which could be used to further stack the roster and allow Sean McVay to handpick his own young (and cheap) quarterback.
Door No. 2 doesn't sound so bad, does it?
- Wilkins
Offensive lines win championships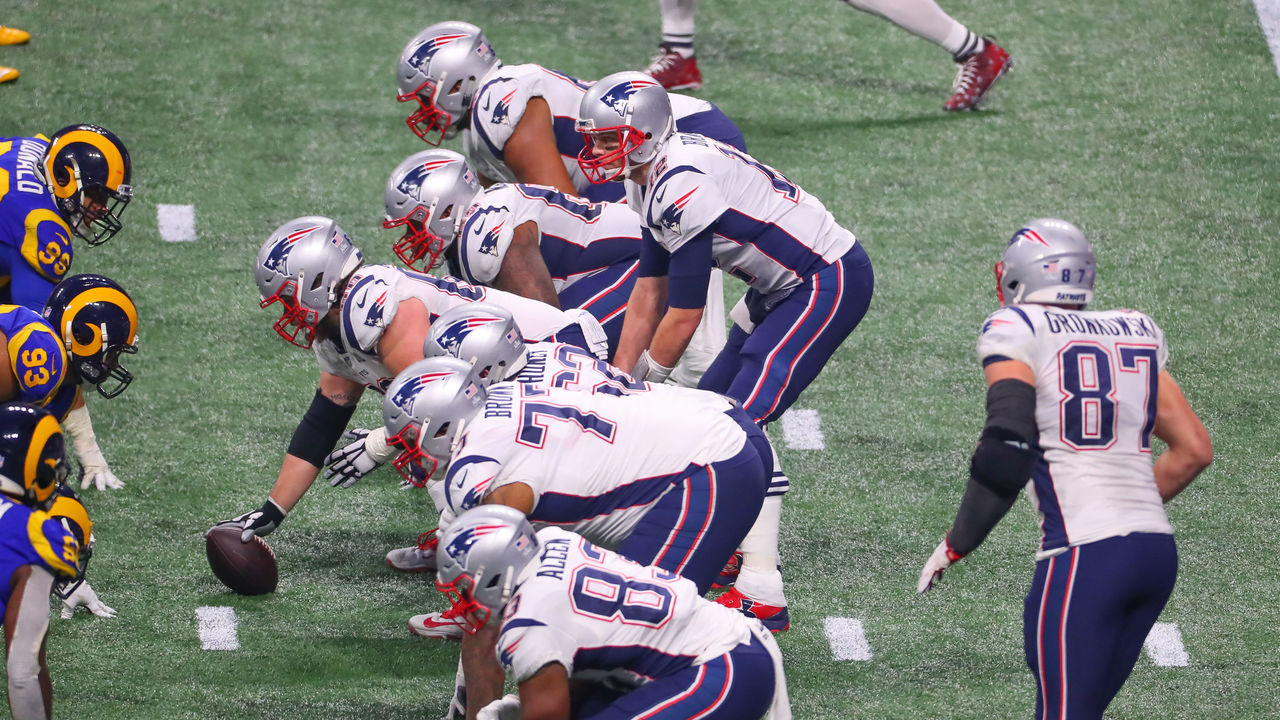 As much as we should talk about Brady's longevity and Belichick's defensive genius, the Patriots dynasty wouldn't exist if not for the offensive line they've fielded over the years. This season was business as usual, with a group led by legendary assistant Dante Scarnecchia paving the way for both a phenomenal run game and a clean pocket for Brady. That already impressive level of play was taken to another level in the playoffs, as the Patriots racked up 161.7 rushing yards per game and gave up just one sack. And it was all capped off by a Super Bowl performance in which Aaron Donald and Ndamukong Suh were neutralized as well as one could reasonably expect.
The Rams earned their Super Bowl berth against the Patriots due in large part to a dominant offensive line of their own, and the Saints, Eagles, and Packers are just a few of the many other perennial contenders whose X-factors include the big guys up front. For an example of the difference between good and bad offensive line play, look no further than this season's Colts. After years of struggling to protect Andrew Luck, Indy went all-in on its O-line. Four premium draft picks later - with three first-rounders highlighted by the selection of Quenton Nelson at No. 6 overall last April - and this group have suddenly established themselves among the NFL's elite. By helping Luck recapture his MVP form, Indy's offensive line was the key to both a 9-1 run to get in the playoffs and its dominance over a talented Houston defensive front for a blowout win in the wild-card round.
On the opposite end of the spectrum, oddly enough, are the Texans. Led by one of the league's most dynamic quarterbacks, Houston is stacked with playmakers on both sides of the ball. But having so long opted against investing premium assets in the offensive line, Watson and Co. couldn't unlock their full potential. The 62 sacks allowed this season - including 10 games of at least four (Brady's been sacked more than three times just once in the past two years) - evoked memories of the siege David Carr was under for the expansion era Texans of the early 2000s.
Maybe the fantasy football age is clouding our judgment. Or perhaps it's just too difficult to appreciate the intricacies of line play during a sideline-angle live broadcast. Either way, offensive linemen are deserving of far more recognition than they'll ever get. But this isn't just about the public opinion. Teams need to better understand the value of a good offensive line, and the problems of a poor one, too.
- Wilkins
Running backs mostly don't matter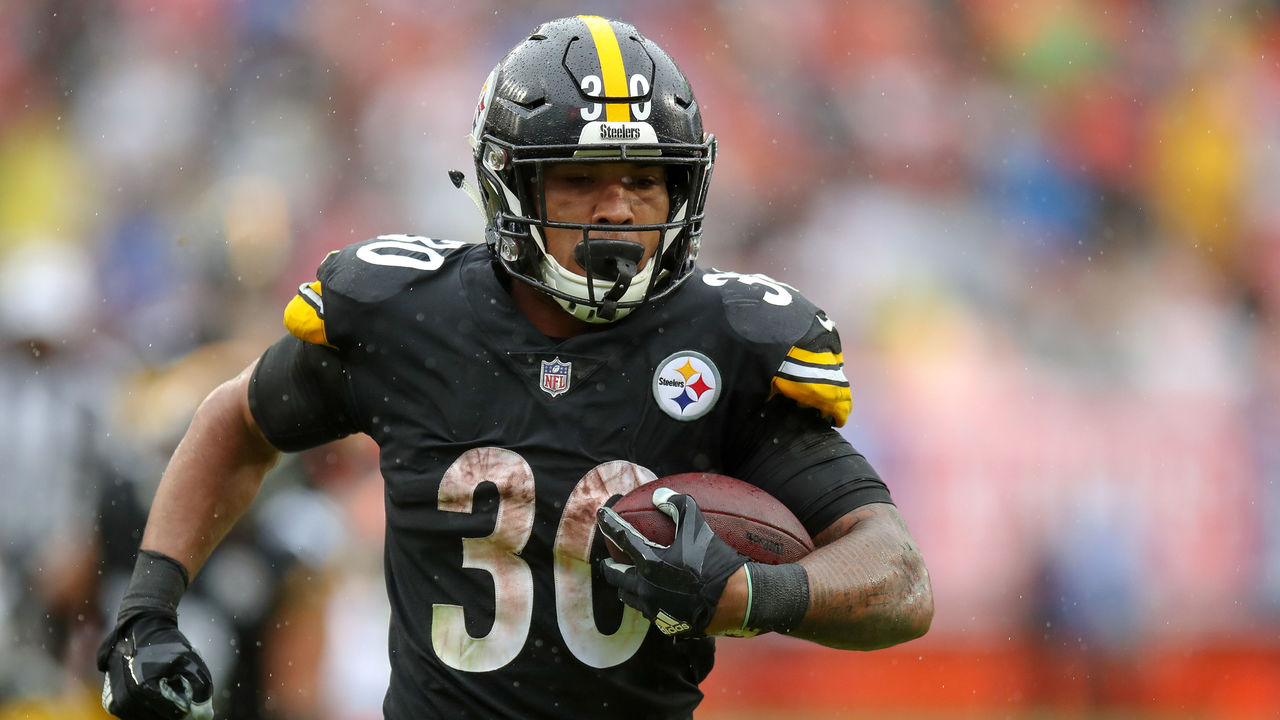 Le'Veon Bell's holdout revealed his true value to the Steelers, but not in the way the disgruntled tailback hoped. As Bell sat at home, backup James Conner at least matched his predecessor's rushing and receiving pace from the prior season in key categories, virtually guaranteeing the Steelers will cut ties with Bell and his lofty contract demands this offseason.
Conner's inexpensive production laid bare what astute observers have known for years but NFL decision-makers seem willfully ignorant of: even the best running backs are largely replaceable, as their production is far more the consequence of the surrounding cast than their intrinsic talents.
Evidence supporting such a conclusion was impossible to miss in 2018. Consider that the Chiefs didn't miss a step after cutting Kareem Hunt and elevating forgotten third-stringer Damien Williams, who scored 10 touchdowns across five starts from Week 15 to the conference championship. The Rams signed C.J. Anderson, a journeyman discarded by two teams in the previous two months, and then featured him ahead of an apparently healthy Todd Gurley in their run to the Super Bowl.
Even in a case which a star tailback shines to his brightest ability, as Offensive Rookie of the Year Saquon Barkley did, his team just doesn't see enough return on the investment. The Giants are in the same place they were when they spent the second overall pick on Barkley last spring: nowhere close to playoff contention and in desperate need of a successor to Eli Manning.
- Woods