After head coach firings both during the season and on Black Monday, eight NFL teams will start the offseason seeking new leadership.
theScore's David P. Woods and Dan Wilkins teamed up to make predictions for the hires that will fill this year's head-coaching vacancies. In the process, they identified a few first-time head coaches and several interesting retreads.
Browns - Bruce Arians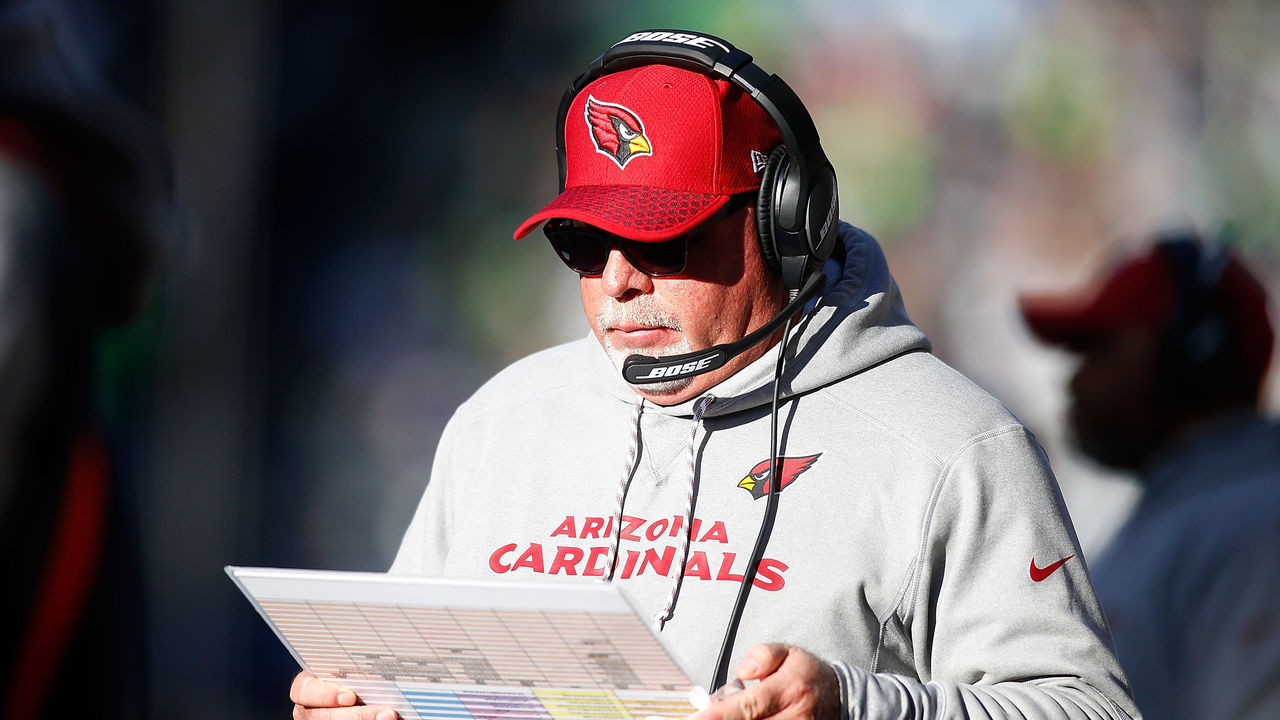 The Browns landing Arians would be a home-run hire as they search for a coach who can make the most of Baker Mayfield's seemingly limitless potential.
The former Cardinals coach has a lengthy track record of getting high-level play out of his quarterbacks, a star-studded list that includes Peyton Manning, Ben Roethlisberger, Andrew Luck, and Carson Palmer. He also boasts a 49-30-1 record as a head coach.
That Arians is even a candidate, let alone one who openly expressed a desire to coach in Cleveland, is a true indicator of how far the Browns have come. It wasn't long ago that ownership would have been hard-pressed to generate any interest from marquee coaches. And even if the 66-year-old would only be willing to put in four-to-five years before retiring again, there's plenty of upside to having a coach of his caliber step in and oversee the next stage for a team finally heading in the right direction.
Adding to the intrigue of this fit is the history between Arians and Freddie Kitchens, particularly after the Browns' late-season offensive development energized the fan base. A position coach on Arians' staff for all six of his seasons in Arizona, Kitchens would be an obvious choice to remain on the Browns as offensive coordinator and be groomed under Arians to become his eventual successor. And given the success the Browns' defense enjoyed in 2018, perhaps Gregg Williams could stay on as the defensive coordinator, too. - Wilkins
Packers - Josh McDaniels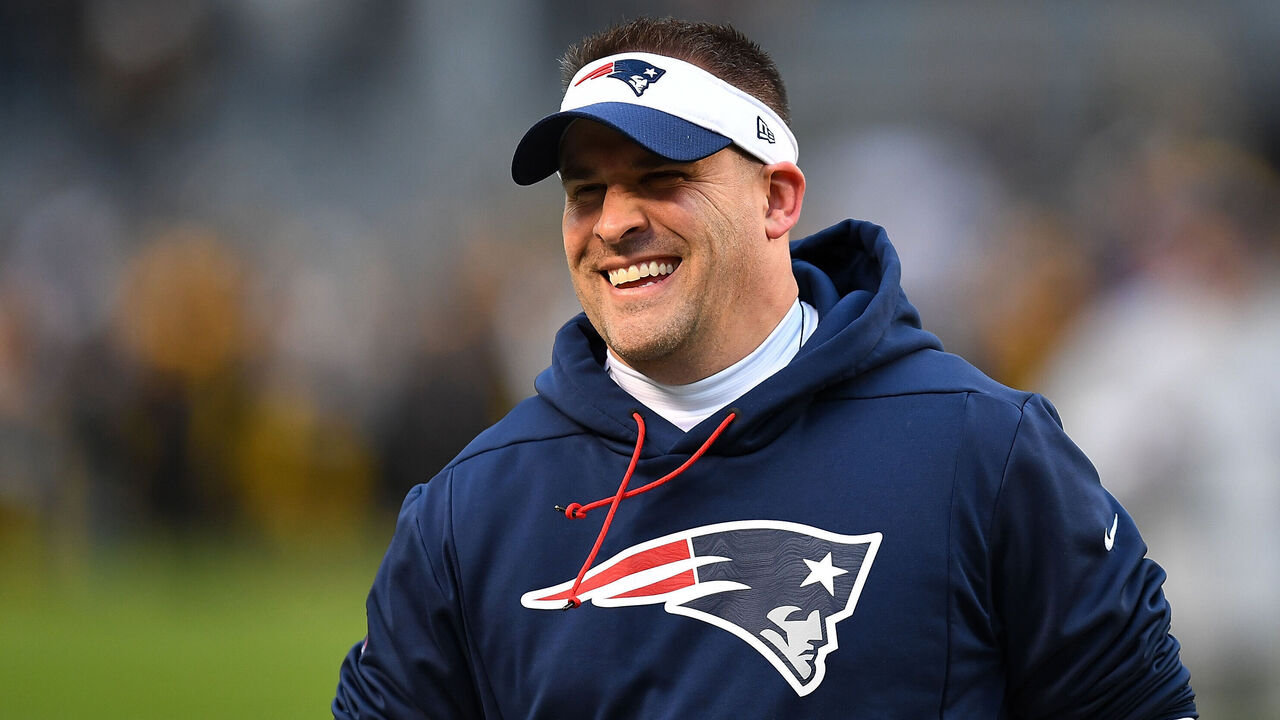 McDaniels backed out of the Colts' head coach job last offseason, but the Packers should look past any worries about his trustworthiness and give one of football's premier play-callers - and a coordinator who keeps maximizing Tom Brady's talent as the passer ages - a chance to reboot their stagnant offense.

In Aaron Rodgers, McDaniels would be paired with probably the only pivot who's an upgrade over Tom Brady in both physical ability and quarterback intelligence. That should be impossible to resist, even with McDaniels' prior hesitation about leaving the comfort of New England.

Sure, Rodgers can be a hothead and quick to blame teammates - and now-former coaches - for the Packers' failings. But is his perfectionism and occasional petulance really that different from Brady's behavior?
McDaniels has never shied away from a sideline shouting match with Brady. He could command the same respect from Rodgers while coaxing out a similar sky-high level of play. Personal relationships matter less when the team is winning.

The Packers have wasted far too many seasons of Rodgers in Mike McCarthy's stale offense. A template for getting maximum production from an aging star quarterback exists, and McDaniels created it. - Woods
Buccaneers - Mike McCarthy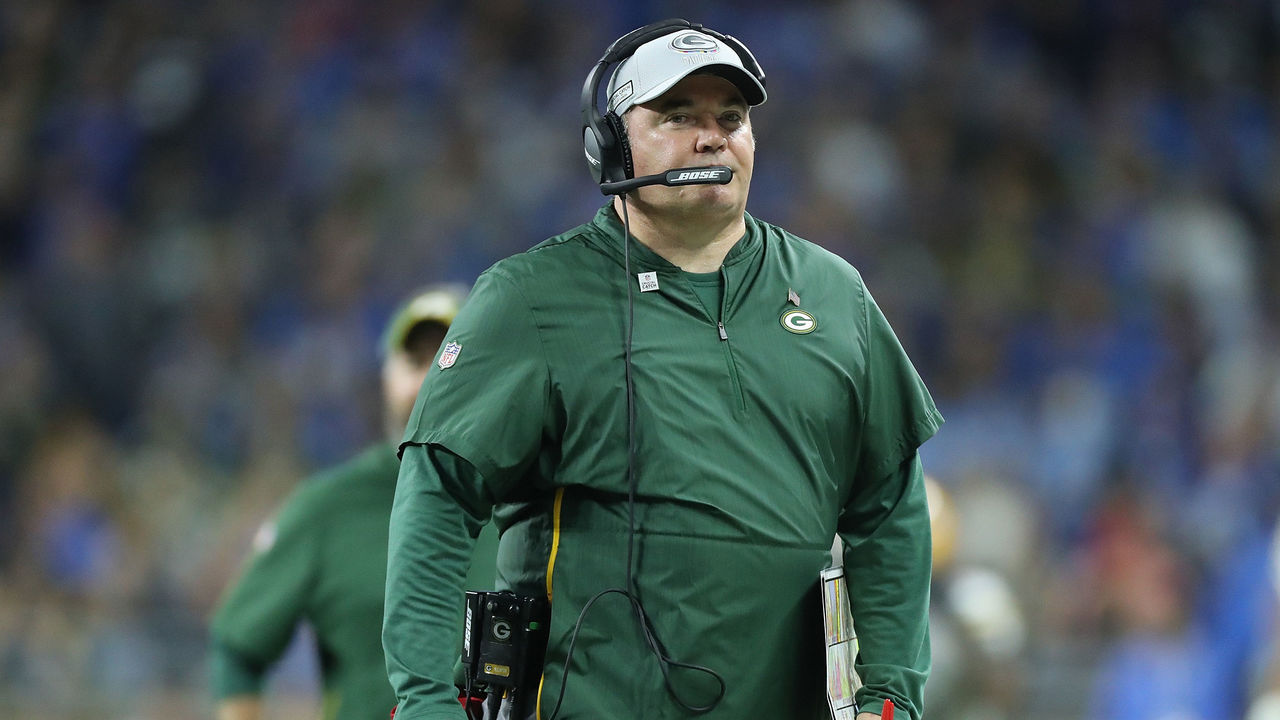 McCarthy will be a polarizing hire no matter where he ends up next. On one hand, he's a respected leader with an impressive resume that includes 125 regular-season wins, another 18 in the playoffs, and a Super Bowl title. On the other, he's responsible for a Packers offense that somehow fell apart with one of the greatest quarterbacks ever under center.
The latter issue will dictate most of the conversation when he eventually finds a new home, but that doesn't mean McCarthy can't still be a positive addition for a team like the Tampa Bay Buccaneers. If reports of a deteriorating relationship between McCarthy and Aaron Rodgers are to be believed, it's also fair to suggest that his quarterback, who has a tendency to hold onto the ball and improvise, put the head coach in a pretty difficult situation.
Rodgers is incredibly talented, but let's not forget it was McCarthy who oversaw his early development. With a fresh start, the coach could help Jameis Winston finally put it all together, or he would have the talent-evaluation eye to draft and develop the veteran's eventual replacement.
McCarthy's connections would allow him to assemble a strong staff in Tampa Bay. And since Jason Licht may not be long for the general manager role, this could be a spot where McCarthy gets some significant say, if not full control, when it comes to personnel. - Wilkins
Dolphins - Jim Harbaugh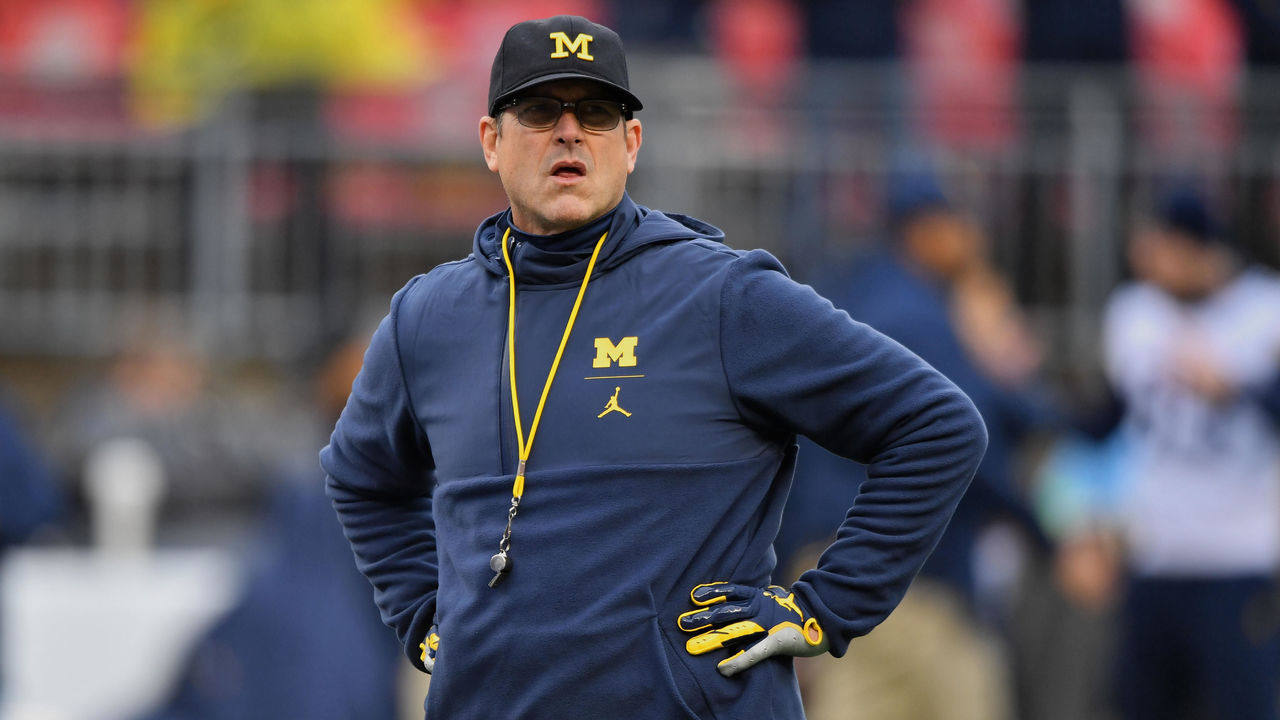 Dolphins owner Stephen Ross loves Jim Harbaugh. The Michigan benefactor has tried to hide his affection, flatly stating in late December that his team won't pursue the 55-year-old Wolverines head coach, but no one really buys it.
Adam Gase was still head coach of the Dolphins when Ross issued that denial. Now he's gone, and Michigan suffered an embarrassing bowl defeat. After four years with the program, it's hard to call Harbaugh's run in maize and blue a success.
Harbaugh has a history of wearing out his welcome with teams after about five years. That happened in San Francisco and Stanford. It wouldn't surprise anyone if he's eyeing an exit from Michigan before things turn sour, and Miami could be a soft landing spot.
As Ross surveys the candidates for his vacancy, he might struggle to find a fit in the pro ranks. The Dolphins simply aren't an attractive destination for coaches because of the team's historically messy organizational structure and a lack of talent.
Ross could be desperate to make a splash, and Harbaugh could decide now is the time for a move. It won't be cheap, as Harbaugh is reportedly owed around $7 million each of the next three seasons in Ann Arbor, and surely won't want to leave that money on the table.
But Ross can easily make a problem like that disappear. With an estimated net worth of $7.6 billion, only the Rams' Stan Kroenke boasts a larger bank balance. - Woods
Jets - Kliff Kingsbury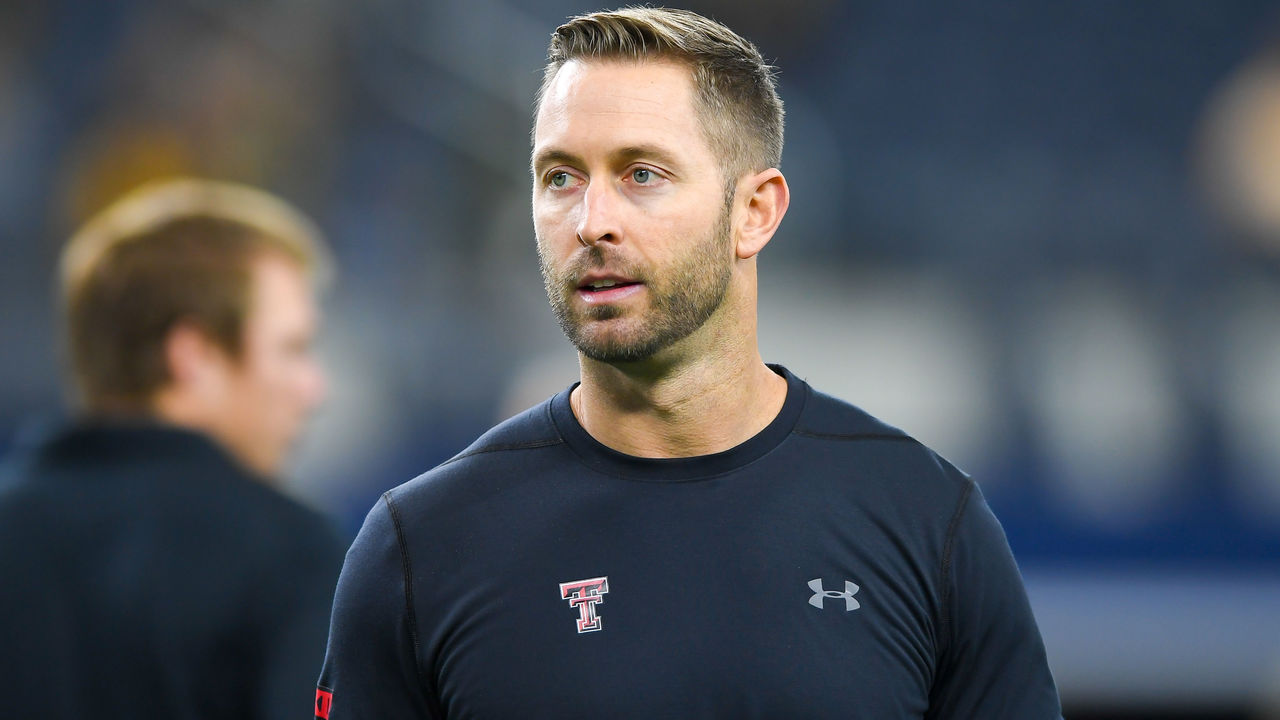 An innovative offense that puts its playmakers in position to succeed can be the difference between fielding a good team or a great team. Premier coaching, in that sense, has always been a major advantage, but the impact of a top-tier head coach has never have been more apparent than in today's offense-driven NFL.
Every team looking for a new head coach wants to get the next Sean McVay, Doug Pederson, or Matt Nagy. Kliff Kingsbury might be that guy for the New York Jets.
The offensive coordinator at Texas A&M for Johnny Manziel's Heisman Trophy season, and then the head coach at Texas Tech during Patrick Mahomes' college days, Kingsbury knows plenty about modern offensive football. He landed the USC offensive coordinator job this offseason after being dismissed from Texas Tech, but that merely seems to be a fallback option while he entertains interest from the NFL.
The Jets' priority during this coaching cycle should be to find someone who can get the most out of Sam Darnold. Rams quarterback Jared Goff improved immediately after the arrival of McVay, illustrating the possibilities for Darnold, a similarly talented young quarterback, with the right coaching fit.
Putting together a strong staff would be key, and Kingsbury could offer up the assistant head coach title to attract top defensive coordinators to run that side of the ball. As for the personality fit in a major media market: Doesn't Kingsbury just scream New York superstar? - Wilkins
Broncos - Vic Fangio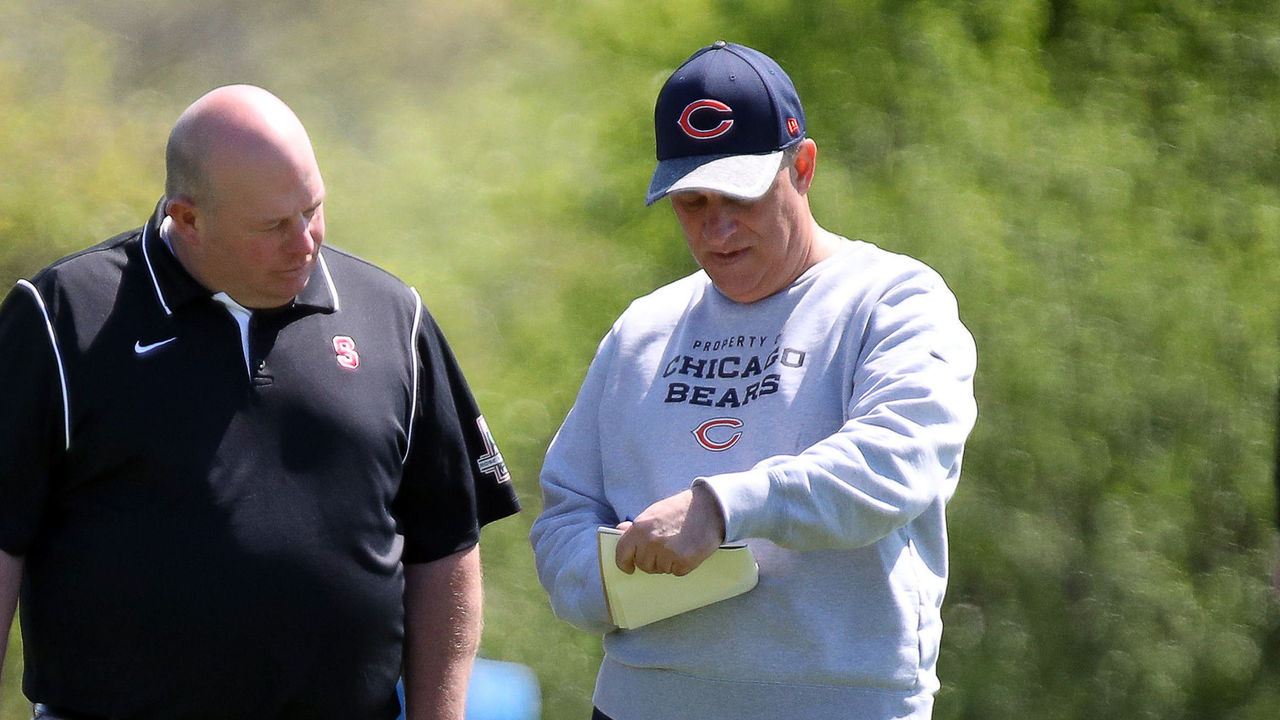 Perennially overlooked as a head coach candidate, Fangio is a true defensive mastermind. Under his direction, the 2018 Bears rank third in total defense, seventh in pass defense, first in rush defense, first in points allowed per game, third in sacks, and first in takeaways. In San Francisco before that, Fangio coordinated the 49ers' defense to similar heights and to several deep playoff runs.

Vance Joseph squandered what was recently the NFL's most envied defense, but the Denver Broncos' ingredients for greatness remain. Swap Khalil Mack for Von Miller, and Leonard Floyd for Bradley Chubb, and it's not hard to see Fangio repeating his defensive success.
If Fangio hasn't been considered as a head coach because he's too focused on defense, there's an easy fix. Hiring Fangio opens the door for John Elway to reinstall Gary Kubiak as the Broncos' offensive coordinator, a direction Elway is rumored to desire. That could be a perfect pairing, with Kubiak resuming his play-calling prowess without the added stress of the top job. - Woods
Bengals - Vance Joseph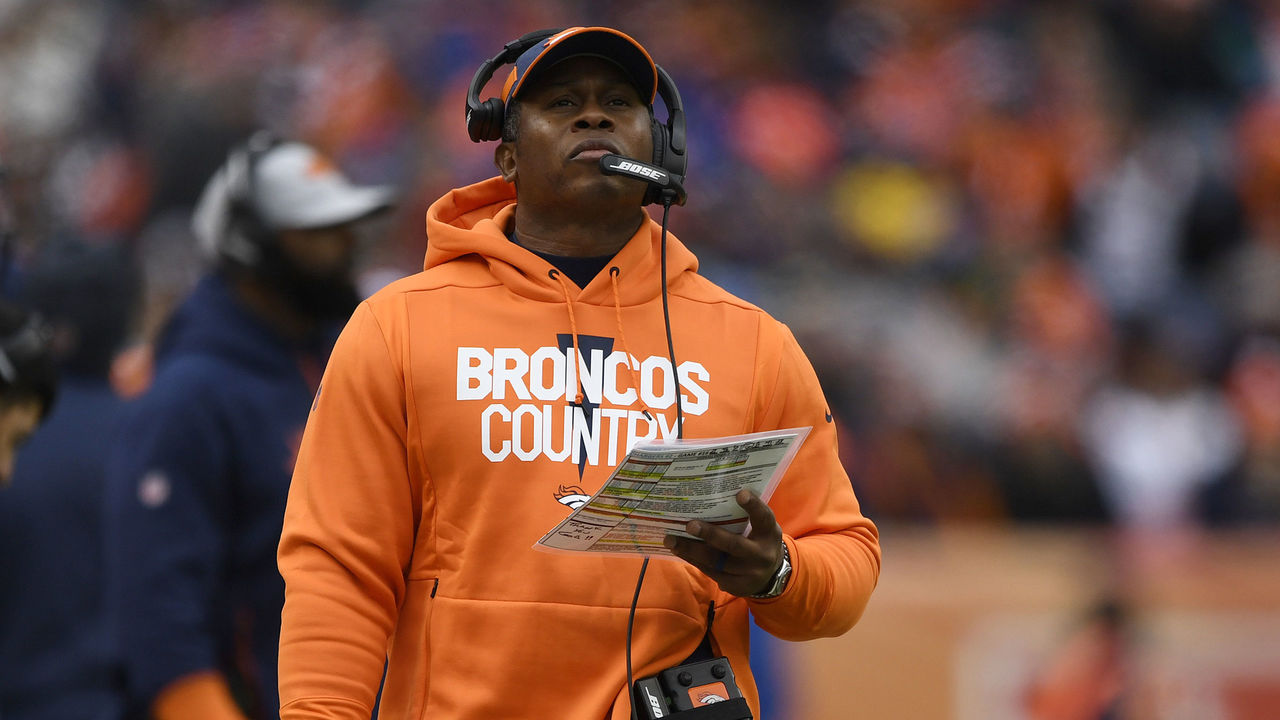 The Bengals stuck with Marvin Lewis for 16 years even though he didn't win a playoff game, making it clear they find comfort in familiarity. So we shouldn't be expecting them to go in an entirely new direction now.
Hue Jackson is, of course, the first name that comes to mind when looking for ties to the organization. Ownership has long been fond of the now-former Browns head coach, and Lewis endorsed Jackson as his replacement. But the optics of hiring Jackson after his disastrous run in Cleveland may be too poor to justify the move.
Meanwhile, Joseph, whose rise through the coaching ranks included two years as the Bengals' defensive backs coach, is a more sensible option who still brings familiarity.
He's also fresh off being fired, but his time as the Broncos' head coach was nowhere near as calamitous as Jackson's tenure in Cleveland. In fact, after he was stuck with Trevor Siemian and Case Keenum at quarterback over the last two years, one could argue Joseph was set up to fail.
Highly regarded for his leadership qualities, Joseph has the potential to be successful with a second chance. Should that opportunity come in Cincinnati, he could run the team while focussing on the defense, keeping Jackson on staff as the offensive coordinator and assistant head coach. - Wilkins
Cardinals - Adam Gase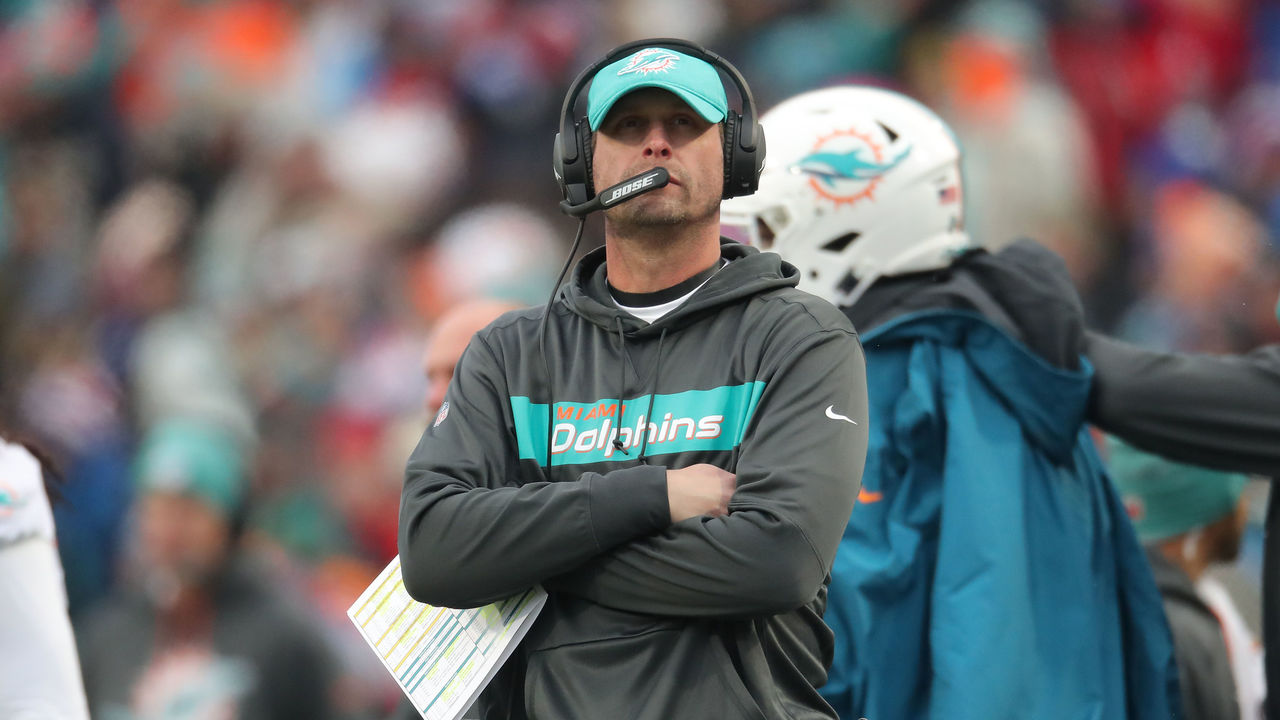 Though pre-draft talk should always be taken with a grain of salt, an April report from Adam Beasley of the Miami Herald cited a source saying Gase was "obsessed" with Josh Rosen when he came out of UCLA. Gase being fond of Rosen would improve the chances of him being offered and taking the Cardinals job, and his guidance would provide a much-needed coaching upgrade after Rosen's difficult rookie season.
A disappointing three-year run in Miami doesn't appear likely to put a damper on Gase's status as a highly regarded coach in league circles. A longtime favorite of Peyton Manning, which no doubt helps his case in the eyes of some owners, Gase is still seen as an elite offensive mind. With some head coaching experience now under his belt, he could field multiple offers after making the rounds for interviews, and eventually join forces with a talented young quarterback out in Arizona.
Just picture what the Cardinals' offense might look like with a system that, unlike in 2018, doesn't waste one of the league's top running backs. David Johnson would have every opportunity to return to his All-Pro form in Gase's offense that helped the Dolphins average 4.7 yards per carry in 2018, with Frank Gore and Kenyan Drake combining for 1,257 rushing yards. - Wilkins