NFL scouts share takes on Barkley, botched picks after 1st round of draft
Tom Pennington / Getty Images Sport / Getty
The first round of the 2018 NFL Draft featured some interesting quirks not seen every year: a 6-foot quarterback going No. 1, a running back taken second overall, an early run on interior offensive linemen, and a top prospect tumbling into the third round.
theScore polled three veteran league personnel men to get their perspective on the first round, including the big hits and misfires. All three work in scouting departments of NFC teams and have at least nine years of experience working in NFL scouting departments. Two of them have worked in NFL front offices for at least 15 years.
Here are their thoughts on a variety of draft-related topics:
Should the Giants have taken a quarterback instead of Saquon Barkley?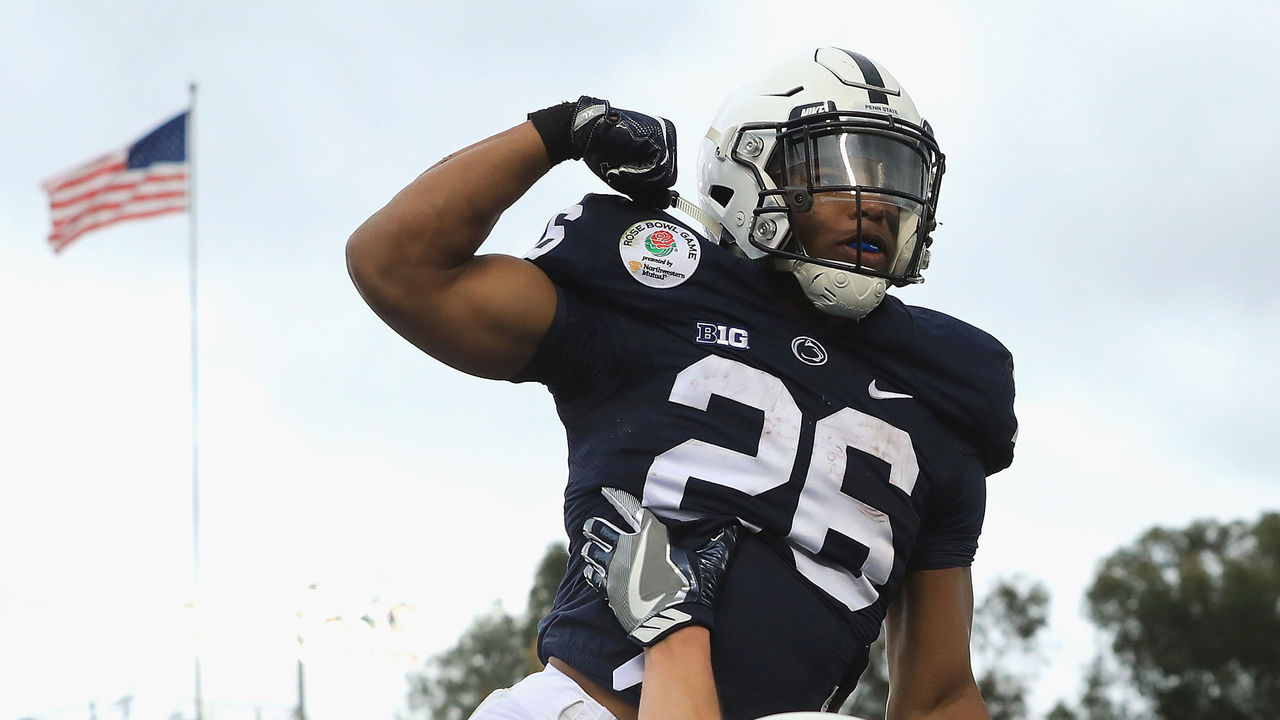 Personnel man 1: "They got the best player in the draft. He has a chance to be special. I don't think they wanted to pass on that. Without being in the Giants' building, I would say they have a lot of trust in Eli (Manning) that he has several good years left."
Personnel man 2: "If it were me, a lot of it depends on how long you think Eli's got. If you think he's got three years left, you get the best player available. If you think he's got one year and you like Sam Darnold, then you take him there. But they want to win. I think they're kind of built to win right now, so I totally get it."
Personnel man 3: "I wouldn't have (taken a quarterback). I'm not a full believer in any of those guys - from (either a durability, accuracy, or character standpoint). I think Barkley was the safest pick - from character (to) dynamic playmaker, can't go wrong with it. Even though he's a running back and it's not a premier spot, I think it's safe to say he'll be in that mold of Zeke (Elliott) or (Todd) Gurley-type impact."
Which first-round quarterback will have the best career?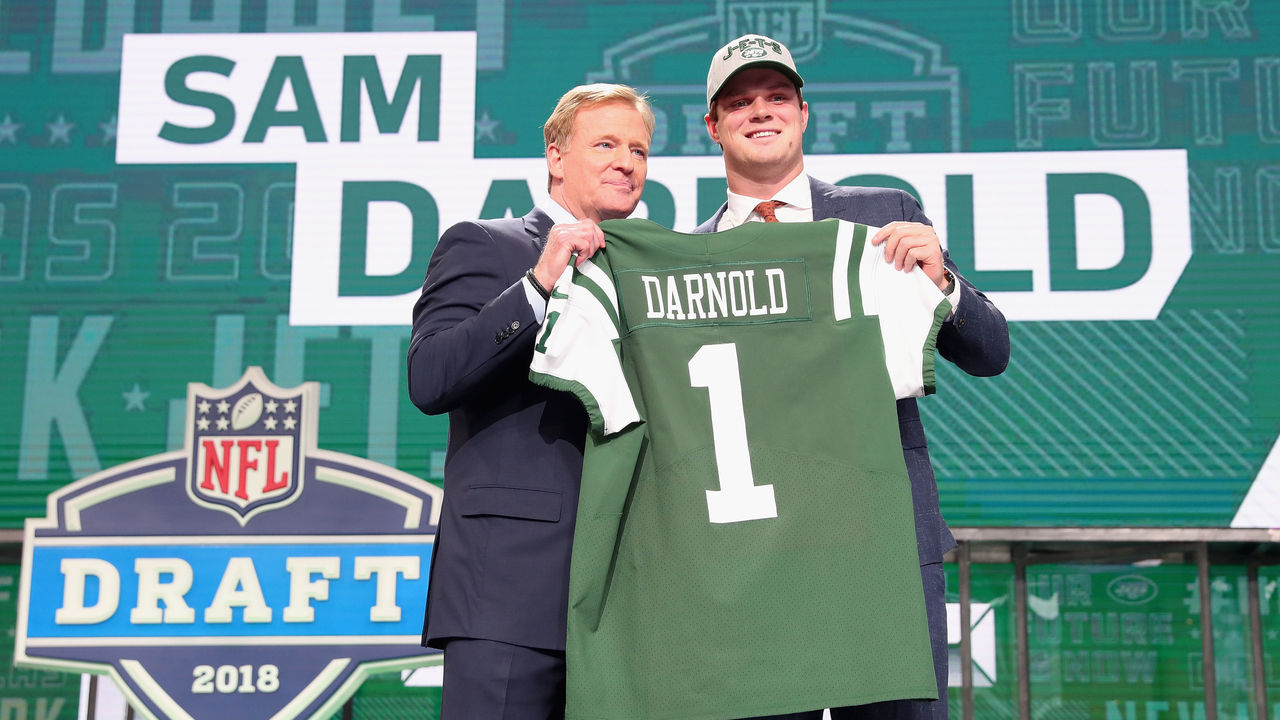 Personnel man 1: "If I had to guess, I would say Darnold. I think he's got the most upside. He's got all the tools to be successful and he's pretty well grounded. I would probably have taken him No. 1 overall."
Personnel man 2: "Darnold. I just think overall combination of above-average arm talent, good accuracy, mobile enough, tough, played in big games, good character. He checks the boxes enough. I just don't think he's special in any one area."
Personnel man 3: "If I had to guess, I wouldn't be surprised if it's (Baker Mayfield). I just like what they're going to build there. It's just a matter of the owner giving them time. I think (Josh) Rosen can, I just don't know if he's going to last."
What was the most head-scratching first-round selection?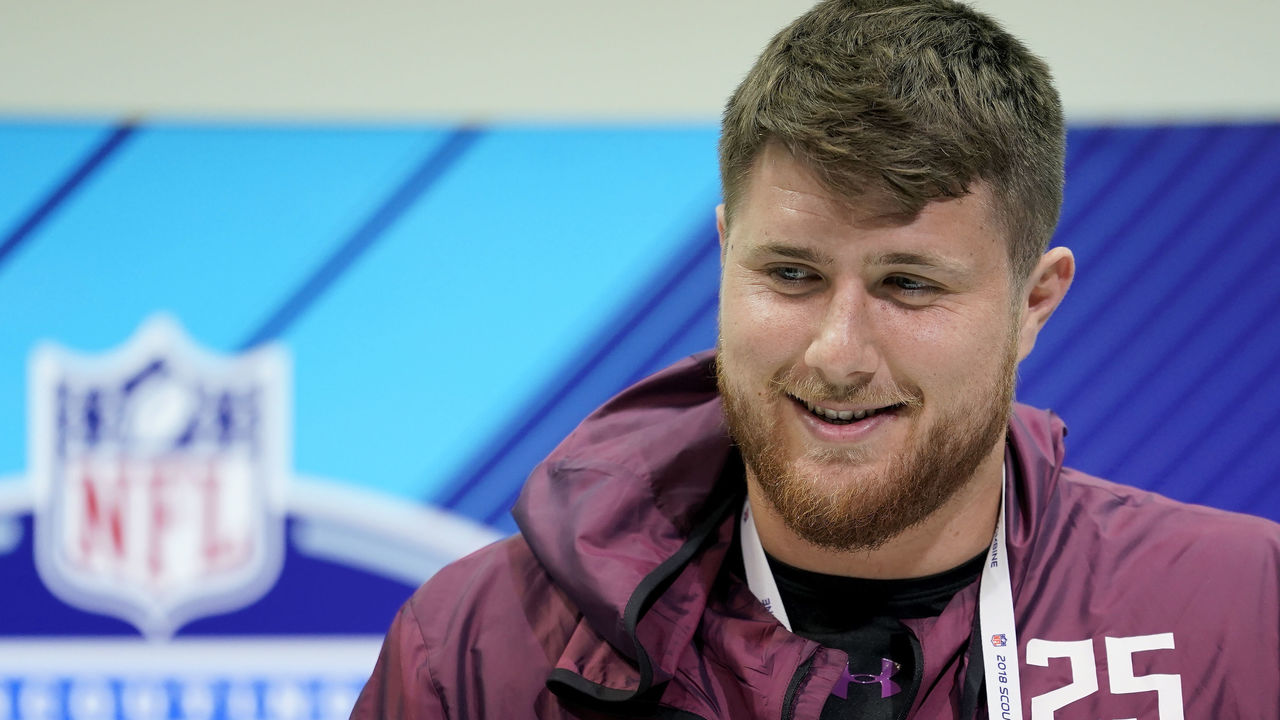 Personnel man 1: "Rashaad Penny (27th overall, Seattle). Could have got him in the second round. Just had questions on him mentally as well, his learning ability. They didn't ask him to pass protect (at San Diego State) but he's got a long way to go in that aspect. He's a talented running back, I was just surprised that he went that high."
Personnel man 2: "Kolton Miller (15th overall, Oakland) stands out to me as the most head-scratching pick just because you're really just betting on the come. It seemed kind of like a forced pick. It didn't seem like good value for guys available at that spot. He has upside but you don't know if he's going to be able to reach it."
Personnel man 3: "Kolton Miller, probably. I just think he's more of a tester right now, his film just wasn't consistent. Got edged a lot. You really didn't hear about him at all until the combine. People would be lying to you if they told you different."
Who is your favorite first-round player?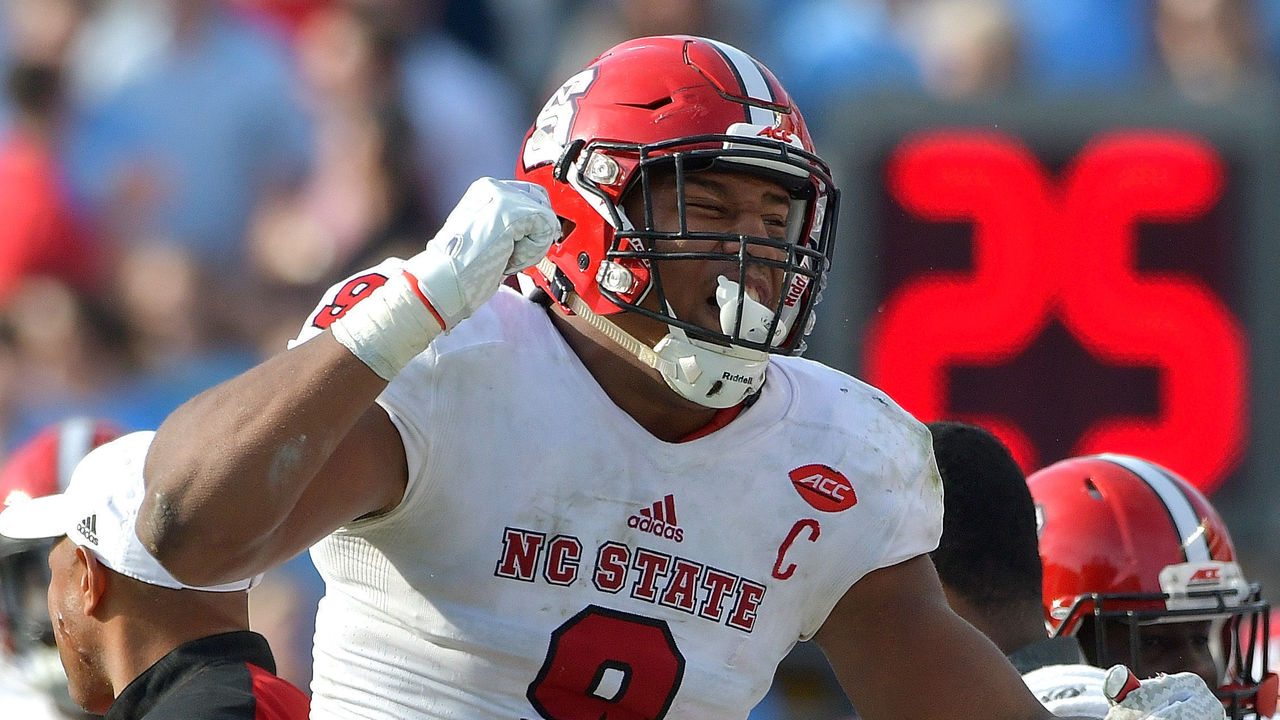 Personnel man 1: "I would probably say Saquon. He was just so fun to watch. All the tools he's got - from the size to the speed to the hands out of the backfield. Go back and watch that game against Iowa. He put on a clinic. He showed everything he can do and what kind of player he can be."
Personnel man 2: "I'm gonna say (Bradley) Chubb, just because I think Chubb is going to be as well-rounded of an edge guy as there is."
Personnel man 3: "(Quenton) Nelson. He's a throwback, old-school player. You don't take guards in the first round but he's the best guard I've ever watched. No bulls--t about him, he just loves ball. Never seen anything really like him."
Compare Barkley (second overall) to Ezekiel Elliott (fourth overall, 2016) and Leonard Fournette (fourth overall, 2017) coming out of college.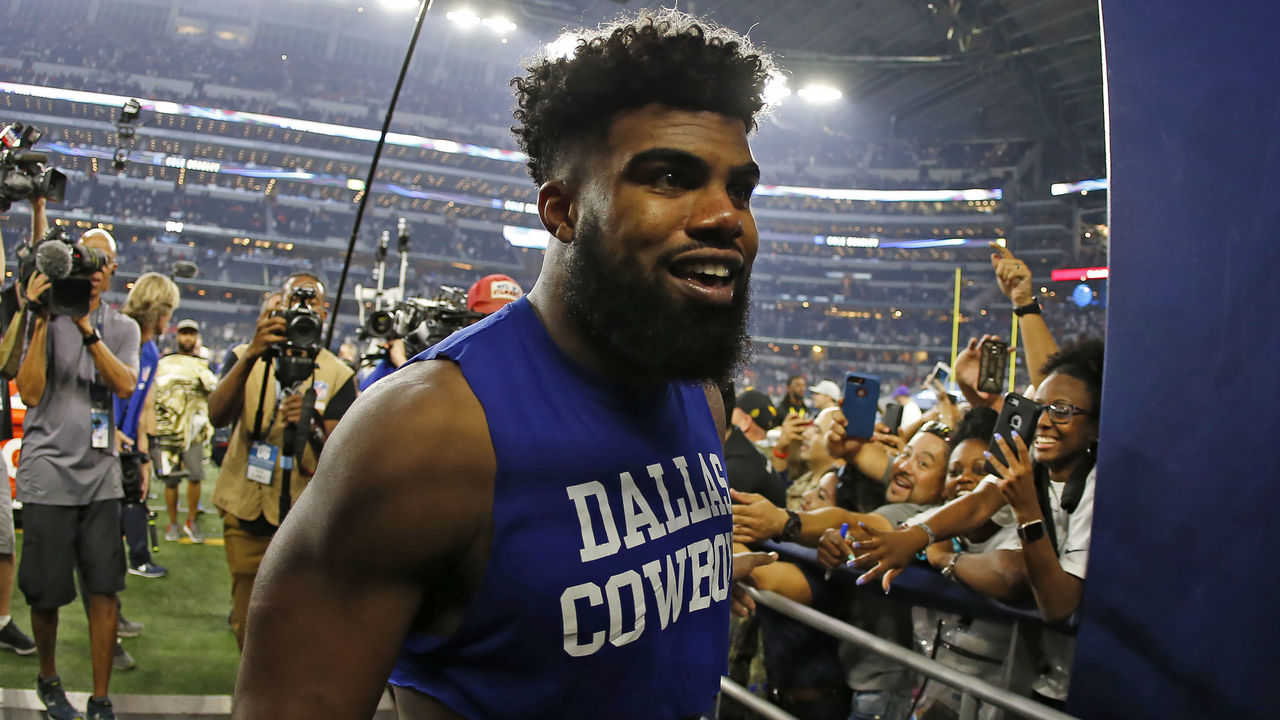 Personnel man 1: "Saquon is faster than both. He has better hands. I think Ezekiel and Fournette are more powerful and those guys are better running between the tackles than Saquon is now. I think Saquon is better on the outside than those two. I would have Saquon No. 1, Ezekiel No. 2, Fournette No. 3."
Personnel man 2: "So, both of those guys (Elliott and Fournette) are better between-tackles runners, with Zeke being the best between the tackles. However, Saquon has by far better receiving skills than either one of them. He's got better dynamic ability to create plays on his own, which, in today's NFL, makes him the best of the three to me. It's Barkley, it's Ezekiel, with Fournette ... just a little behind."
Personnel man 3: "I thought Zeke probably was the best all-around - blocking, catching the ball, and running - but Barkley is that plus he has better character and the return game over both Fournette and Zeke. I would (rank them) Barkley, then Zeke, then Fournette."
Why did LSU running back Derrius Guice slide from first-round hype into the second round?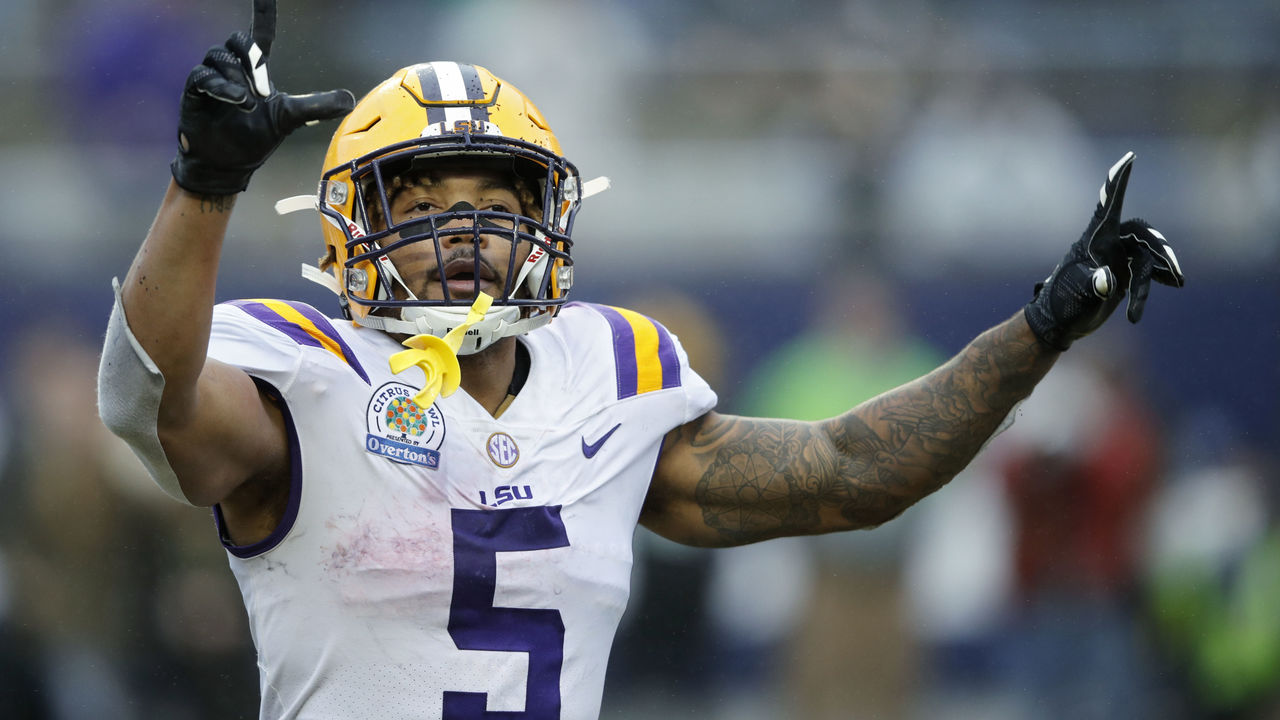 Personnel man 1: "Yeah, he was kind of a jerk to everyone in the pre-draft process, in visits and the combine. Just his whole attitude was very poor. He's got some character concerns that obviously teams knew about and he slid to where he did. The way he handled himself throughout the whole pre-draft process was very poor and he rubbed a lot of people the wrong way. I saw him tweet about, "Why me?" When you can't figure out you're treating people as poorly as you are, there's a problem. The only person he should be blaming is the person in the mirror."
Personnel man 2: "I don't know. But I will just say, to me, with running backs, running backs are specific to each team's preference. You could shake up those top six, seven running backs in a bag and almost every team might have a different order for them - outside Barkley. The thing I've heard is he's just a different guy. You hear that about a lot of LSU players. Not like 'Bama, where they have more of a type they go for."
Personnel man 3: "Just interviews. It's a big part of the process. Just talking to a lot of teams at the combine and personal visits, accountability, and how he came across mentally and all that in him killed him."
Geoff Mosher is an award-winning sports reporter, radio host, and TV personality with more than 20 years of experience covering all major sports and leagues. He also hosts regularly on 97.5 The Fanatic in Philadelphia and is co-host of "The Sports Shop" on Facebook.
(Photos courtesy: Getty Images)
Comments
✕
NFL scouts share takes on Barkley, botched picks after 1st round of draft
  Got something to say? Leave a comment below!