Predicting where the top 10 defensive free agents will sign
Predicting where the money will flow for the top 10 defensive players set to hit the open market March 14.
Bashaud Breeland
2017 Stats: 50 tackles, 1 interception
Age: 26
Potential suitors: Bears, Browns, Patriots, Redskins
Breeland is hitting the market at the prime age of 26. After four years as a starting cornerback for the Redskins, he'll draw significant interest when free agency begins March 14.
Prospective teams will view Breeland as a young talent whose best is yet to come. And with his ability to play both outside and in the slot, he can fit into a variety of schemes.
No franchise needs more plug-and-play talent than Cleveland, which is expected to spend lavishly in free agency and would be wise to target Breeland.
Prediction: Browns on a 5-year, $30-million contract
Morgan Burnett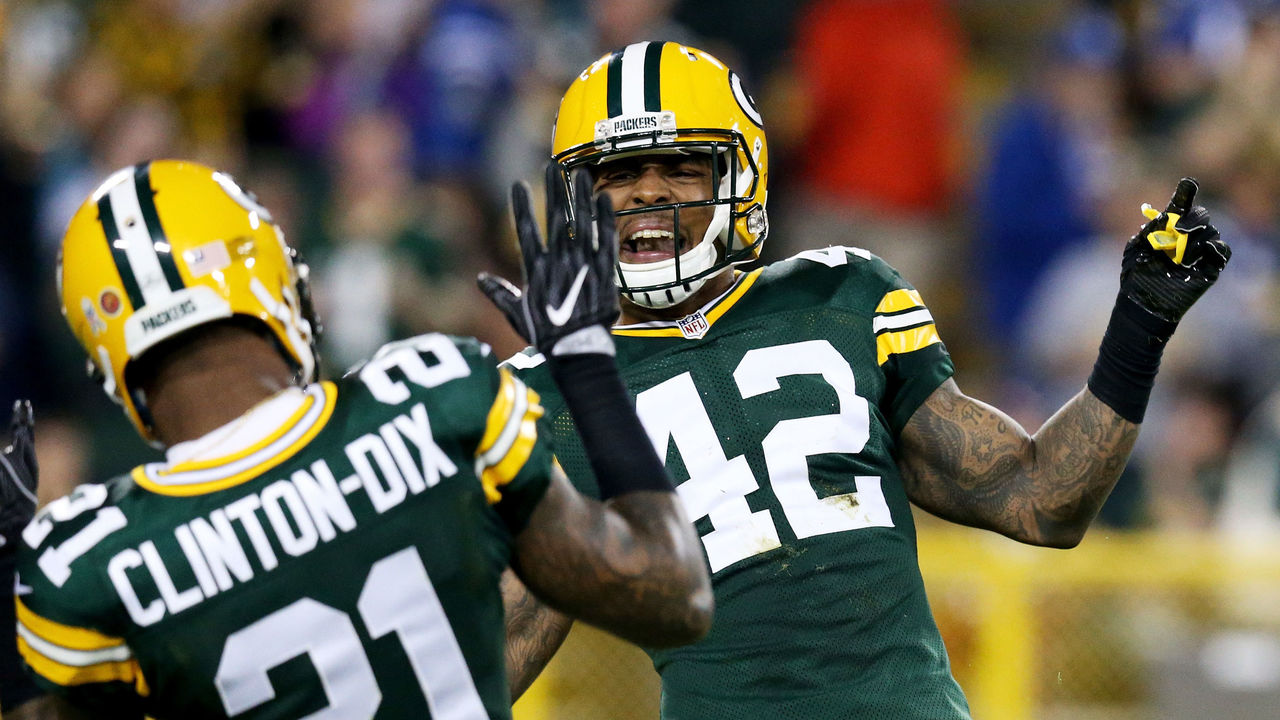 2017 Stats: 68 tackles, 1 forced fumble
Age: 29
Potential suitors: Browns, Seahawks, Texans
As the top strong safety available and a pillar of the Packers' defensive backfield over the past seven seasons, Burnett is set for a big pay day before his 30th birthday.
And again, the Browns are likely to covet that kind of valuable experience.
By signing Burnett, Cleveland could pair young free safety Jabrill Peppers with someone who can show him the ropes and act as an on-field coach. It would be costly, but with the deepest pool of available funds, the Browns can make it happen.
Prediction: Browns on a 4-year, $28.5-million contract
Alex Okafor
2017 Stats: 43 tackles, 4.5 sacks, 2 forced fumbles
Age: 27
Potential suitors: Buccaneers, Colts, Falcons, Lions, Raiders, Saints
With Ezekiel Ansah and Demarcus Lawrence off the market, the price has been driven up for pass-rushers, and Okafor is set to cash in.
He'll be entering his sixth season at the age of 27, although he's coming off a torn Achilles. Before the injury, he recorded 4.5 sacks in 10 games for the Saints.
New Orleans' defensive line saw marked improvement with Okafor in the fold, and teams that struggled to generate pressure on quarterbacks last season will overpay for that kind of talent.
Prediction: Falcons on a 3-year, $20-million contract
Nigel Bradham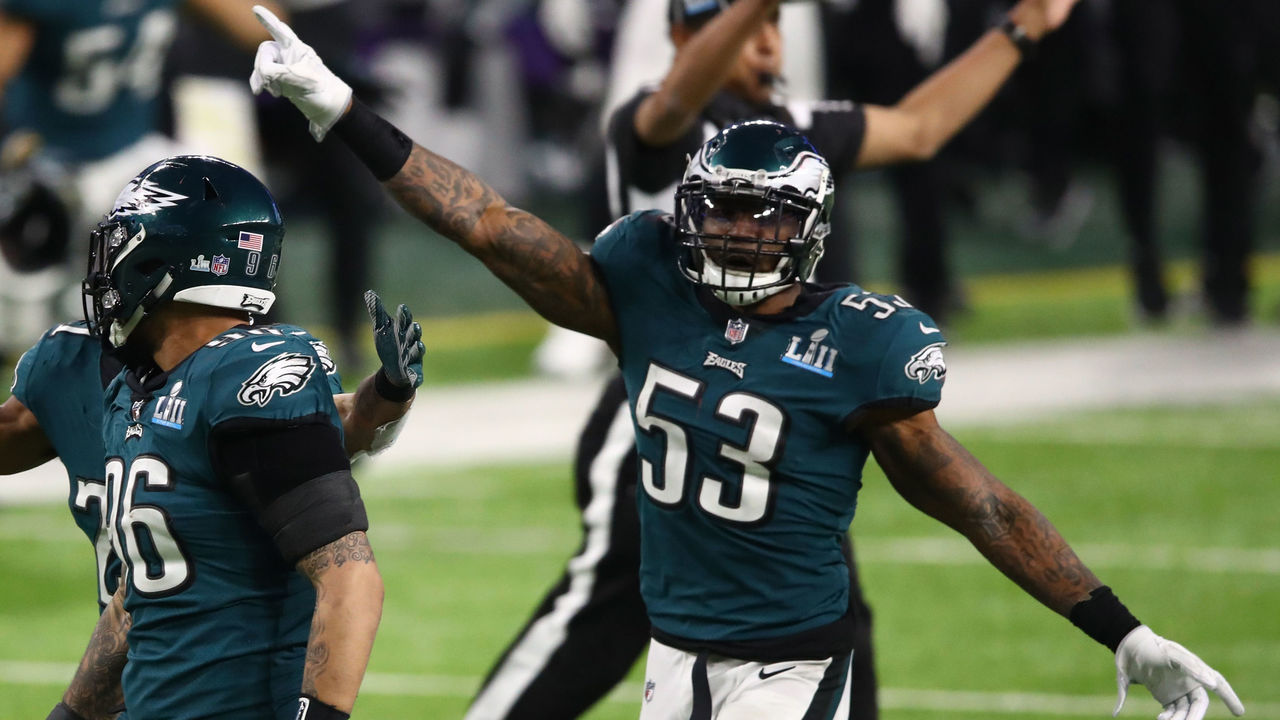 2017 Stats: 88 tackles, 1 sack, 1 forced fumble
Age: 28
Potential suitors: Eagles, Giants, Lions, Rams, Steelers
Everyone loves a Super Bowl champion, and Bradham was a defensive starter for the Eagles. He came cheap last year, but that won't be the case any longer.
The linebacker played out the two-year, $7-million deal he signed with Philadelphia in 2016 and will command much more in free agency.
The Lions are set to see Tahir Whitehead and Paul Worrilow hit free agency, while new head coach Matt Patricia has no mandate to bring them back. Instead, he can nab Bradham as a replacement and infuse his roster with some winning experience.
Prediction: Lions on a 4-year, $24-million contract
Patrick Robinson
2017 Stats: 47 tackles, 4 interceptions, 1 sack
Age: 30
Potential suitors: Bears, Colts, Cowboys, Dolphins, Giants, Raiders
Robinson took a star turn in his first season with the Eagles. Working primarily in the slot, he recorded four interceptions and finished the year as the sixth-best cornerback, according to Pro Football Focus.
Robinson has played for four different teams over the past four years, but should net himself some security following his strong 2017.
A number of suitors are expected to come calling. The Raiders don't have the funds to land any of the shutdown corners available, but Robinson represents a solid backup plan.
Prediction: Raiders on a 3-year, $18-million contract
Zach Brown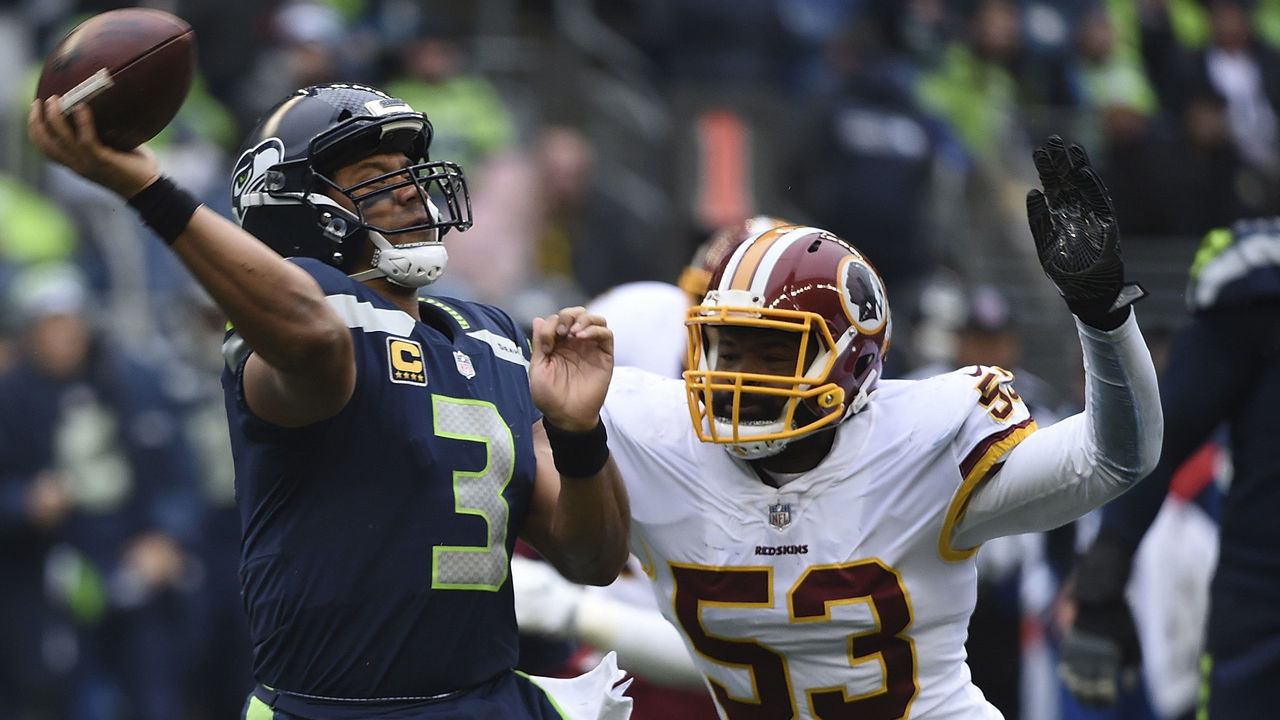 2017 Stats: 127 tackles, 2.5 sacks
Age: 28
Potential suitors: Colts, Lions, Rams, Raiders, Redskins
This tackling machine bet on himself over the past two seasons and is now ready to sign the biggest deal of his career.
Playing on one-year contracts, the linebacker finished in the top 10 in tackles in both 2016 and 2017. And there's no shortage of teams that could use his services going forward.
Following the reported trade of Alec Ogletree to the Giants on Wednesday, the Rams are extremely thin at linebacker. However, the move freed up cap space, which will be necessary to extend stars Aaron Donald and Todd Gurley, and can also be spent on free-agent targets like Brown.
Prediction: Rams on a 4-year, $21-million contract
Trumaine Johnson
2017 Stats: 65 tackles, 2 interceptions, 1 forced fumble
Age: 28
Potential suitors: Jets, 49ers, Raiders
After two lucrative seasons with the Rams, Johnson is finally on the auction block. Playing under the franchise tag, he earned $13.9 million in 2016 and $16.7 million last year, and he'll now be eyeing the security of a multi-year deal.
There are plenty of teams with holes at corner, but the Jets have the necessary funds to sign Johnson. Though they've promised to go all-out in pursuit of a new starting quarterback, they should have plenty of their $89 million in cap space left over to also sign a starting corner.
Prediction: Jets on a 4-year, $48-million contract
Muhammad Wilkerson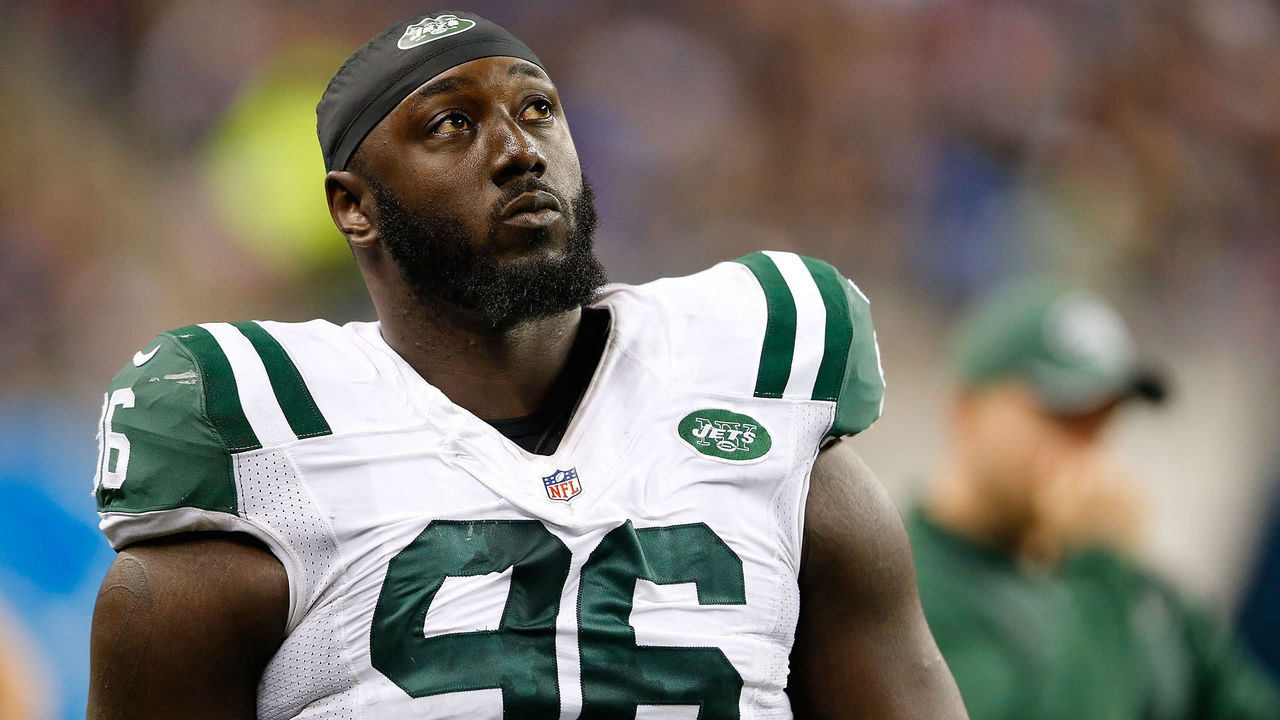 2017 Stats: 46 tackles, 3.5 sacks, 1 interception
Age: 28
Potential suitors: Lions, Packers, Redskins
Just two seasons into a five-year, $86-million deal, the Jets decided Wilkerson was no longer worth the headaches and released him.
But in a league with 32 teams, the defensive end won't stay unemployed for long. He recorded 12 sacks in 2015, and someone will take the risk in hopes of extracting a similar performance out of him.
Wherever Wilkerson signs, it will likely be with a contender on a deal laden with incentives and bonuses.
Prediction: Packers on an incentivized 2-year, $27.5-million contract
Sheldon Richardson
2017 Stats: 44 tackles, 1 sack, 1 interception, 1 forced fumble
Age: 27
Potential suitors: Colts, Falcons, Rams, Seahawks
Richardson will likely be the splash signing of the offseason for the Seahawks.
After a one-year trial run in Seattle, the team seems intent on keeping the defensive end around, particularly after the line just lost Michael Bennett via trade. With little cap space to play with, the Seahawks opted against using their franchise tag on Richardson, and will hope to agree on a multi-year contract.
Prediction: Seahawks on a 3-year, $40-million contract
Malcolm Butler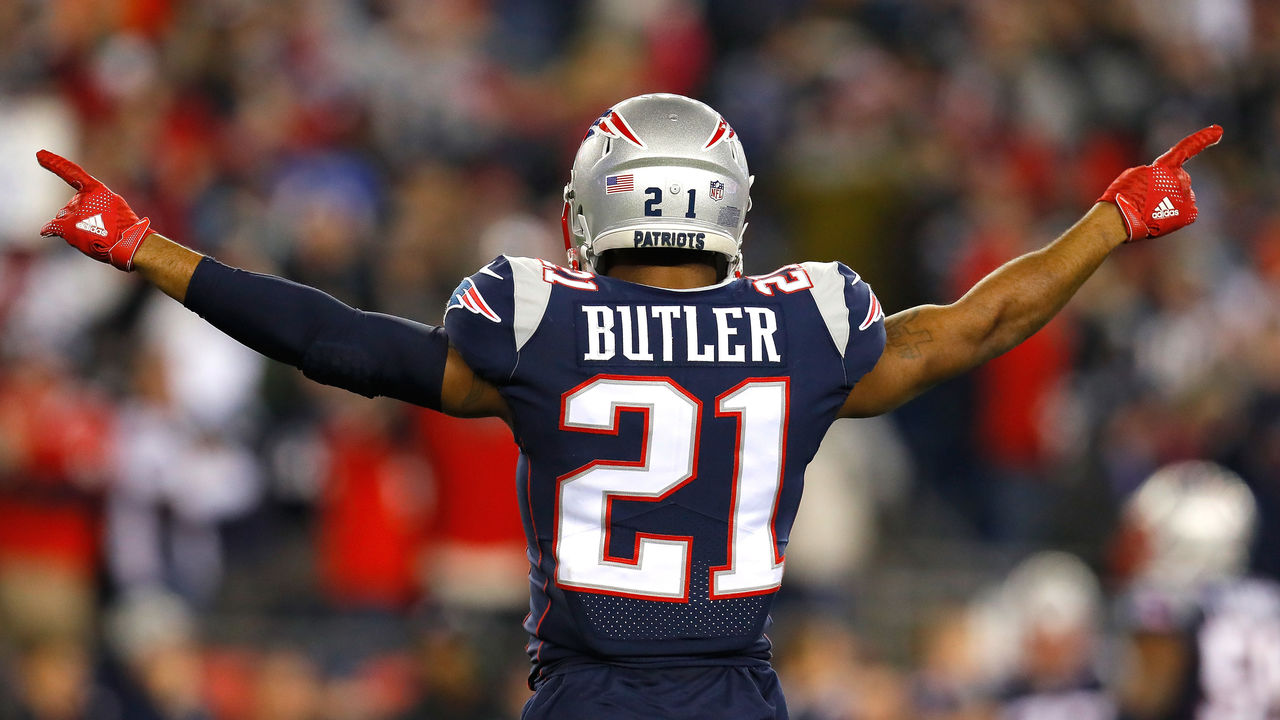 2017 Stats: 60 tackles, 2 interceptions, 3 forced fumbles
Age: 28
Potential suitors: Bears, Buccaneers, Browns, 49ers, Texans
Butler's chapter with the Patriots will finally come to a close.
Trade rumors surrounded the cornerback last offseason, and after he was stunningly benched throughout the Super Bowl - in which New England gave up 374 yards through the air - Butler probably can't wait for a fresh start.
Much like his former teammate Jimmy Garoppolo, Butler can find a new beginning with a personable coach and GM in San Francisco. The 49ers have a need at corner along with the funds ($70 million in cap space) to land another budding star.
Prediction: 49ers on a 5-year, $70-million contract
(Photos courtesy: Getty Images)
Comments
✕
Predicting where the top 10 defensive free agents will sign
  Got something to say? Leave a comment below!