3 reasons why Staal to the Blackhawks makes sense
Gregg Forwerck / National Hockey League / Getty
The Carolina Hurricanes are stuck between a rock and a hard place.
The team sits within striking distance of punching its first ticket to the playoffs since the 2008-09 season, but faces uncertainty regarding captain Eric Staal's future.
The 31-year-old's best days may be behind him, but Staal remains an ample body up front who can provide offense, leadership, and skill to a lineup.
The Hurricanes could potentially lose their franchise cornerstone when he becomes a unrestricted free agent this summer. With no signs that an extension is coming, it would be in the club's best interest to deal Staal and further stock the cupboards for the future.
If the Hurricanes truly have that mindset, their most logical trade partner is the Chicago Blackhawks.
Here's three reasons why Staal to the Blackhawks makes sense:
Blackhawks 'aggressively' seeking top-line winger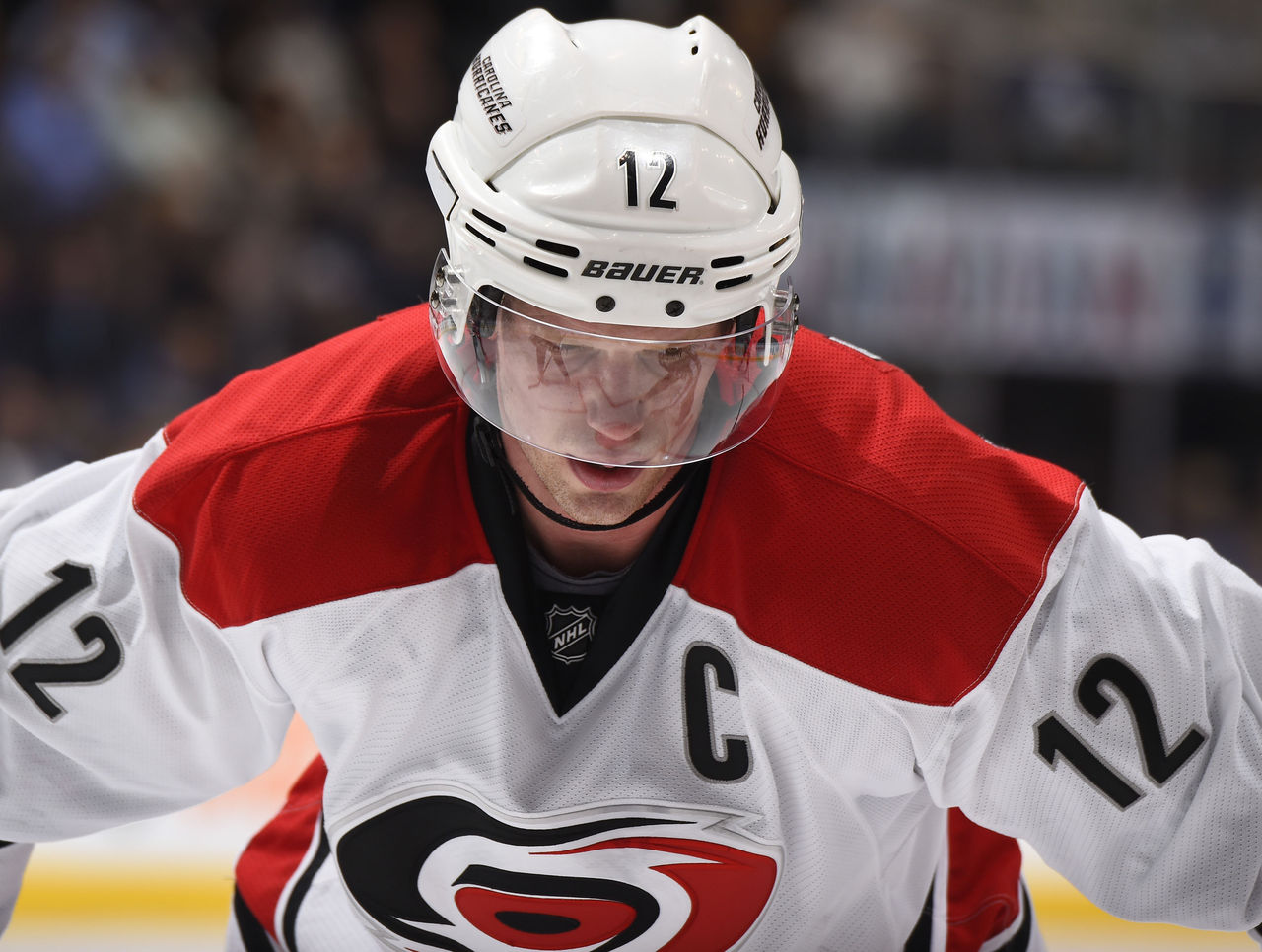 Last week, TSN's Bob McKenzie reported that the Blackhawks are "very aggressively" looking to add a top-line left winger. The team has been satisfied with bruiser-turned-scorer Andrew Shaw, but would still like to add a more accomplished scorer to its top trio.
Next to Shaw and rookie sensation Artemi Panarin - who occupies the second contingent alongside Patrick Kane and Artem Anisimov, arguably the most productive threesome in the league - the left side is thin for the Blackhawks.
Andrew Desjardins and Bradon Mashinter currently occupy the third- and fourth-line duties, and have combined for just 10 goals and 12 points this season.
Staal is among a handful of names who are believed to be in play approaching the deadline, alongside Loui Eriksson, Andrew Ladd, and Mikkel Boedker. However, with Staal historically being the bigger producer in the playoffs, he seems like an ideal fit as a rental.
Of course, Staal is a natural centerman and would have to move to the wing. But on a roster such as Chicago's, and with the potential to play alongside Jonathan Toews on the top line, sliding over shouldn't be a problem.
Bowman's experience juggling the cap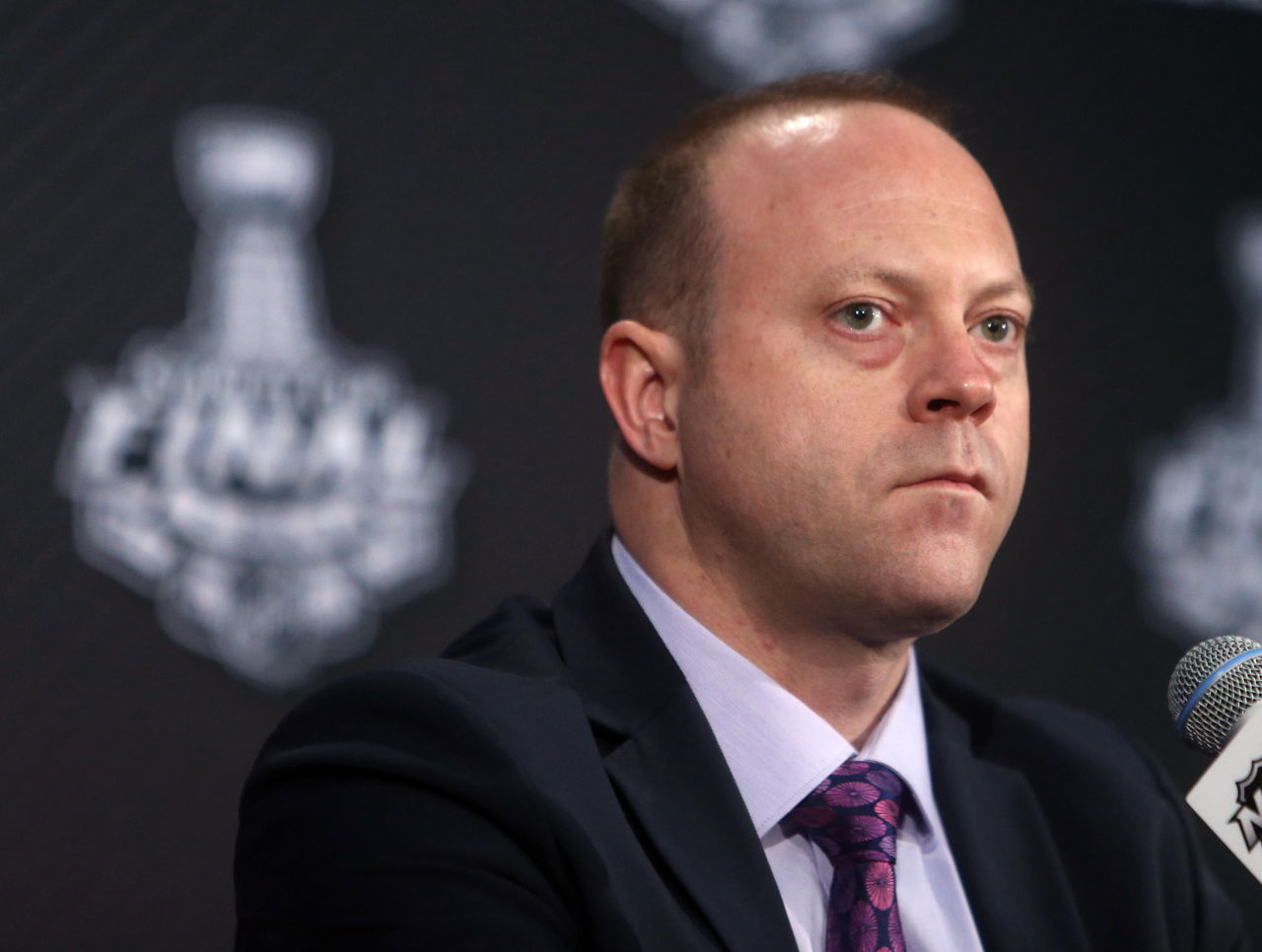 This isn't Stan Bowman's first rodeo. And who better to pull off a coup for Staal than Chicago's GM?
Bowman has proved to be a wizard when it comes to playing within the boundaries of the salary cap, never letting it stop him from acquiring assets. Last season saw him trade for two-way forward Antoine Vermette and veteran defenseman Kimmo Timonen, who provided balance and depth to the eventual Cup-winning squad.
Even as Kane's and Toews' matching eight-year contract extensions kicked in this season, each with an average cap hit of $10.5 million, Bowman has been able to wheel and deal, icing a roster with the third-highest point total through 62 games.
The Blackhawks are expected to have just under $4.8 million in cap space on deadline day, according to General Fanager, so Bowman may have to pull another rabbit out of his hat.
It might be hard to bring on Staal's $8.25-million cap hit, but if there is a general manager who can create the room, it's Bowman.
Staal not the center of attention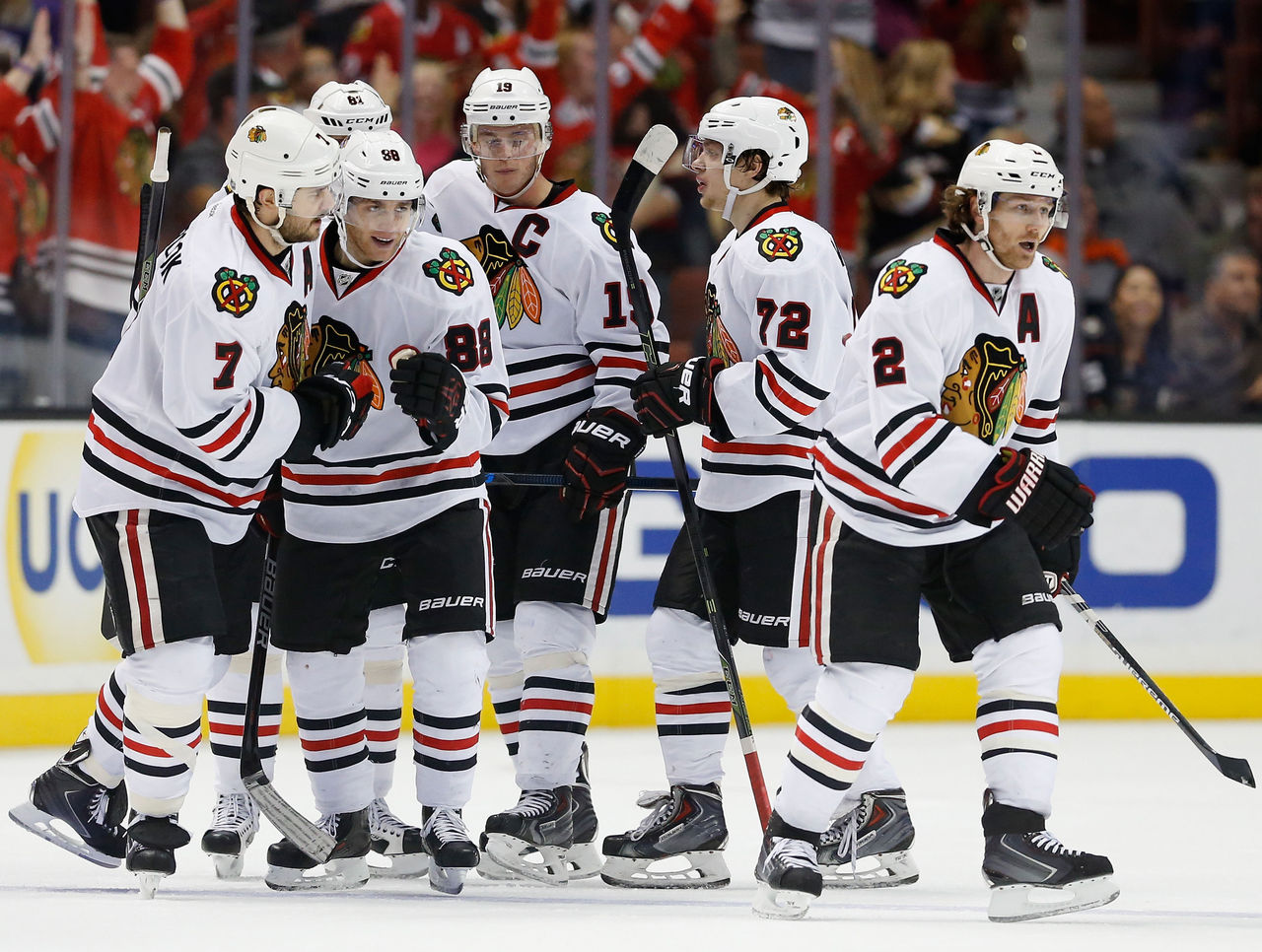 Also making Chicago a fitting environment for Staal is the fact that he'd become part of the supporting cast, easing the pressure on him to produce consistently.
Staal for too long has been the lone notable star in Carolina. In Chicago, with a core built around the likes of Toews, Kane, Marian Hossa, Duncan Keith, and Brent Seabrook, Staal would serve as an added boost to the league's seventh-most potent offense.
While Staal is on pace for his least productive season since his rookie campaign, he would be surrounded with more offensive talent than he's been accustomed to with the Hurricanes.
There appears to be a changing of the guard in Carolina. The club's young talent has begun shouldering the bulk of responsibility and more of the production.
Staal sits fifth on the team in scoring and it might be time for the Hurricanes to swap him for prospects and youngsters. In turn, Staal could have a real shot at another Cup in Chicago.
Comments
✕
3 reasons why Staal to the Blackhawks makes sense
  Got something to say? Leave a comment below!