Among Europe's elite 16 making their way to the UEFA Champions League knockout stage, KAA Gent stands alone.
This small Belgian outfit, hailing from a town of less than a quarter of a million people, is set to kick off the adventure of a lifetime, surrounded by the likes of Real Madrid, Manchester City, and Arsenal, among other European giants. Gent really doesn't belong on this list.
Gent is a team with big, big dreams. But "De Buffalo's," as they are known back home, aren't exactly a team with a storied past. Their success is new to them. This is a team that is surging to the top, and surging fast.
It took 115 years for Gent to win its first Belgian title, after all.
They're a strange team, and they don't necessarily fit in with the rest of Belgium's top flight. Where many of the country's top teams, such as Anderlecht, Club Brugge, and Standard Liege embrace the crown of the Belgian monarchy, Gent pays homage to Buffalo Bill and his Wild West circus.
That's right, Buffalo Bill. Not to be confused with the serial killer from "The Silence of the Lambs," the original Buffalo Bill - real name William F. Cody - was an American hunter, scout and, most famously of all, a circus ringmaster.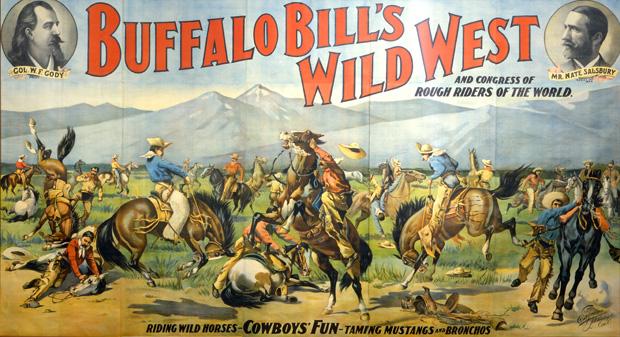 (Courtesy: studio360)
Buffalo Bill visited the town of Gent with his Wild West show in the early 1900s, and was so popular that the club adopted the nickname "The Buffaloes." KAA Gent's logo, a profile of a Native American chief, "symbolizes their fight and struggle."
In the Champions League group stage, Gent certainly had to fight.
Paired against Russia's Zenit St. Petersburg, Spanish outfit Valencia, and French side Olympique Lyon, Gent was the pundits' choice for a last-place finish in Group H. Three poor results off the cuff made those predictions look very safe.
Then, something changed. Gent defeated Valencia 1-0 in Matchday four. In the next game, Gent defeated Lyon 1-0, after this 95th-minute winner:
Needing just one more win against Zenit in the last match of the group stage, Gent came up big once more, beating the Russians 2-1 to qualify for the Champions League Round of 16.
Gent's success begs this simple question: How did they get to this point?
The history of the club is defined by peaks and valleys, high highs and low lows. Gent had dreamed of glory in the 1950s, but found itself headed for relegation into third-tier football two decades on. Apart from a Belgian Cup win in 1964, success had been hard to come by in the club's old stadium, the Ottenstadion.
But a new stadium, the Ghelamco Arena, fueled new ambitions for the club in the 21st century. In late 2013, Gent rid itself of its old haunting grounds, and left 93 years of history and failure behind them in favour of a new start at the Ghelamco.
When team chairman Ivan De Witte opened the new stadium, he promised glory within five years. Just two years later, De Witte can now claim a Champions League berth, and a domestic title to his name.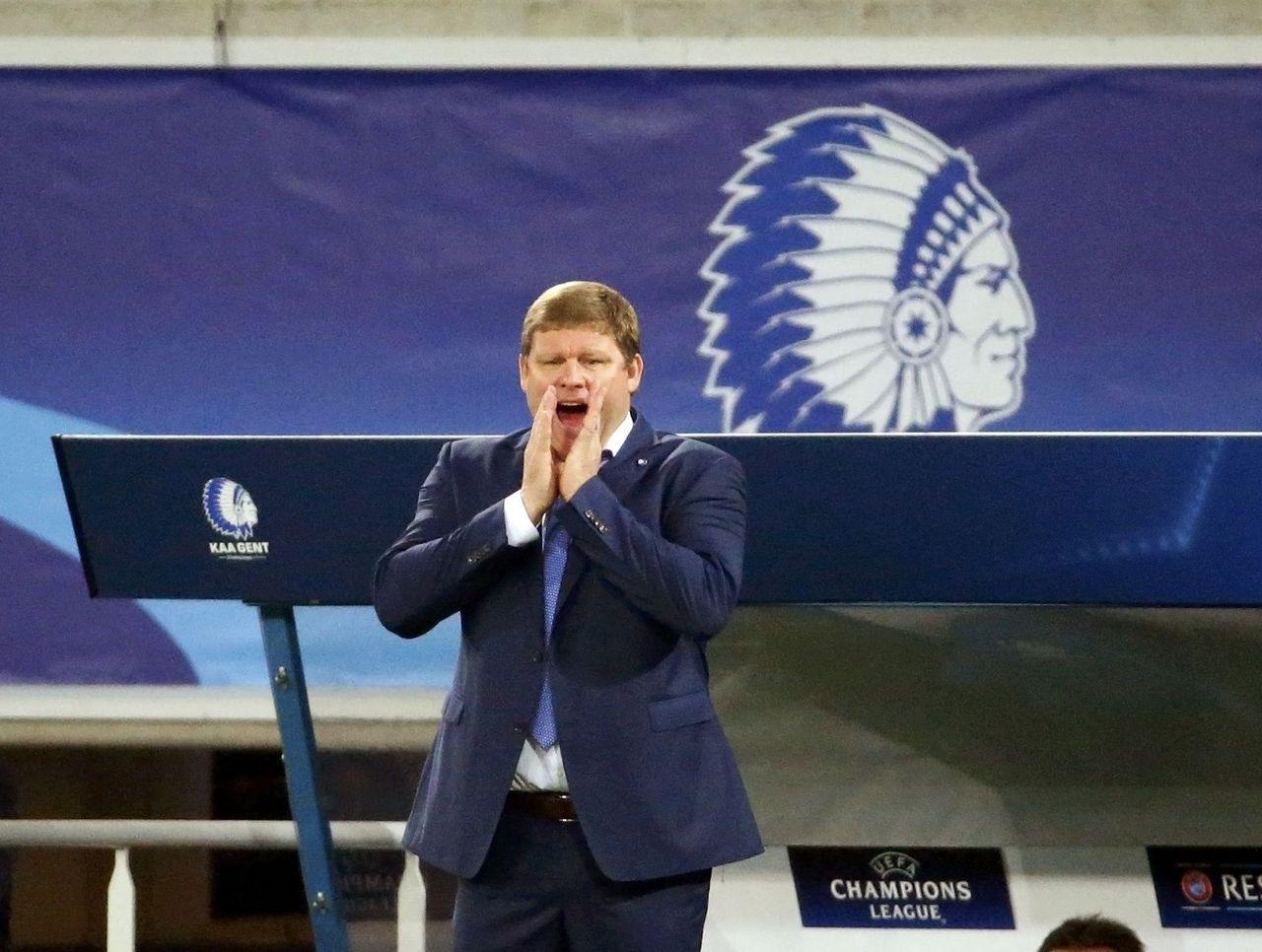 The first big step the club took on the road to relevancy was the hiring of head coach Hein Vanhaezebrouck. In Vanhaezebrouck, Gent found a tactician who took a group of relatively unknown, inexperienced players, and turned them into competitors on the biggest stage.
But a stadium and a coach do not win trophies alone. The players win trophies. And that's where Gent has truly succeeded.
Financial health was the first step to becoming a team of fighters who reached this point. The club sold a number of players in the years prior to their rise, including Nicolas Lombaerts to Zenit in 2007, and Bryan Ruiz to FC Twente in 2009.
The injection of cash from those sales, coupled with investments by the Flemish government, meant that Gent could add some new talent. The acquisitions of Danijel Milicevic in the 2013-14 winter window, and Laurent Depoitre prior to the 2014-15 season, have played a big role in the team's successes. Twenty-year-old Nigerian winger Moses 'Daddy' Simon also helped fuel the team's turnaround, and is set for a big-money sale at some point in the future.
Gent has managed to construct a team that is now standing alongside some of the richest teams in the world, despite operating on a shoestring budget. The club has even beaten out teams with the most enormous fortunes of all, Manchester United chief among them.
Unfortunately for fans of great stories, Gent's journey is likely destined for failure. This is not a team that has a good chance of winning the Champions League. Barring the sort of apocalyptic collapse described by end-of-the-world truthers, Gent will probably be eliminated in this next round; at best, they might be able to survive until the quarterfinals.
But for this small Belgian team, the sudden success of this magnitude is probably as exhilarating today as when Buffalo Bill brought his circus to town over a century ago.
So you can bet, no matter what happens from here on out, Gent's loyal supporters will continue to enjoy the show - the wild, wild show - that their team is putting on.