5 of the biggest NHL blowouts of the 21st century
On this date in 1920, the Montreal Canadiens did a terrible, terrible thing to the Quebec Bulldogs: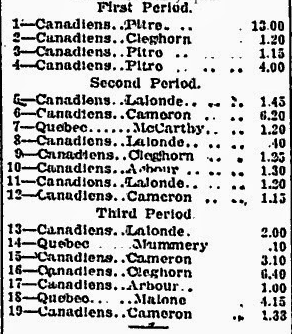 The 16 goals remains an NHL record to this day, while the Canadians are still the only team to have four players record a hat trick in the same game. 
While not nearly as severe as the above trouncing, here are five of the worst NHL blowouts of the 21st century:
Capitals 12, Panthers 2 (Jan. 11, 2003)
Before Alex Ovechkin arrived in the U.S. capital with his laser-beam shot and infectious smile, the Washington Capitals employed Jaromir Jagr and Peter Bondra – two decent players in their own right. Those two went ham in an evisceration of the Florida Panthers, with Jagr erupting for three goals and four assists and Bondra adding two goals and two assists. Sergei Gonchar chipped in a goal and three helpers and was a plus-7 (!) in the biggest margin of victory this century.
Sabres 10, Kings 1 (Jan. 14, 2006)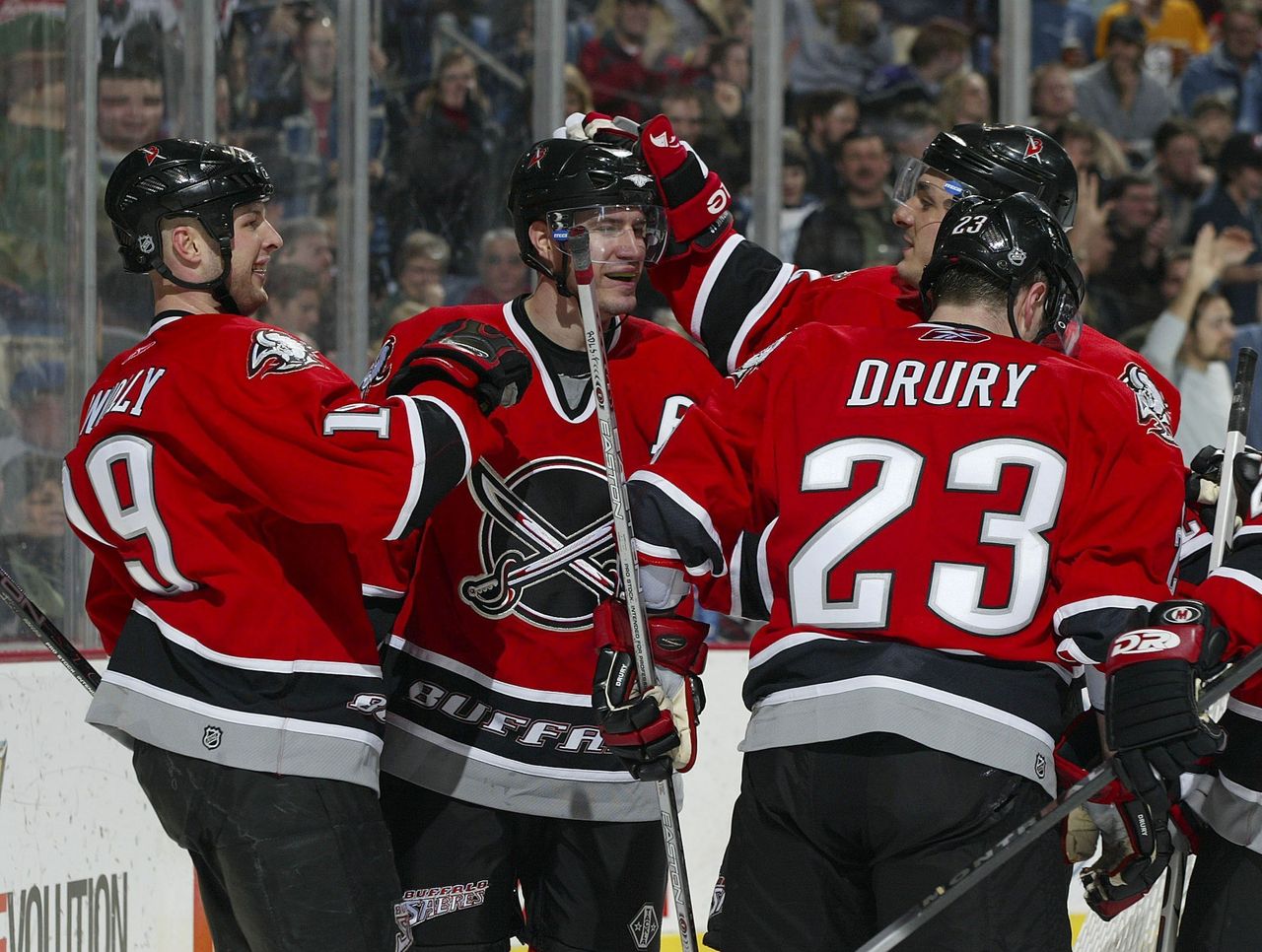 Don't let the uniforms fool you – these Buffalo Sabres were mighty, ultimately reaching the Eastern Conference final before bowing out in an epic series with the Carolina Hurricanes. Buffalo made an example of the visiting Los Angeles Kings in this game, scoring five times in the first period and cruising behind three goals each from Jochen Hecht and Jason Pominville. It was the only NHL game for Los Angeles goalie Adam Hauser, who allowed six goals on 24 shots.
Sabres 10, Thrashers 1 (Jan. 18, 2008)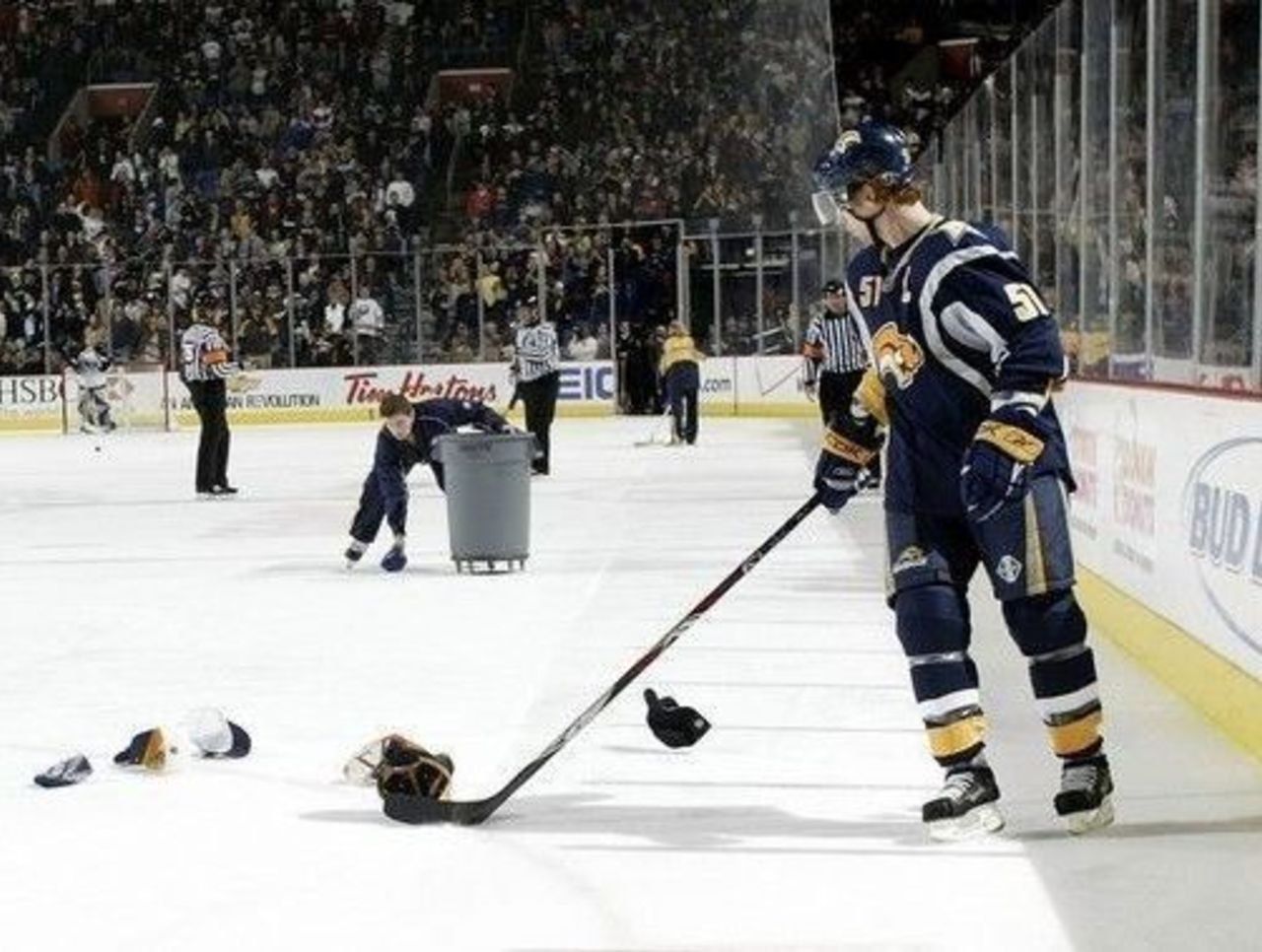 Different ugly uniform, same offensive juggernaut. The Sabres let loose against the lowly Atlanta Thrashers, breaking out to a 4-0 lead just over nine minutes into the contest. Derek Roy and Drew Stafford each led the way with a hat trick, while Brian Campbell had two assists and earned himself a third with some nifty stick-sweeping (see above). Hecht and Thomas Vanek added a goal and two assists each for the Sabres, who peppered Atlanta with 49 shots in the rout.  
Bruins 9, Flames 0 (Jan. 5, 2012)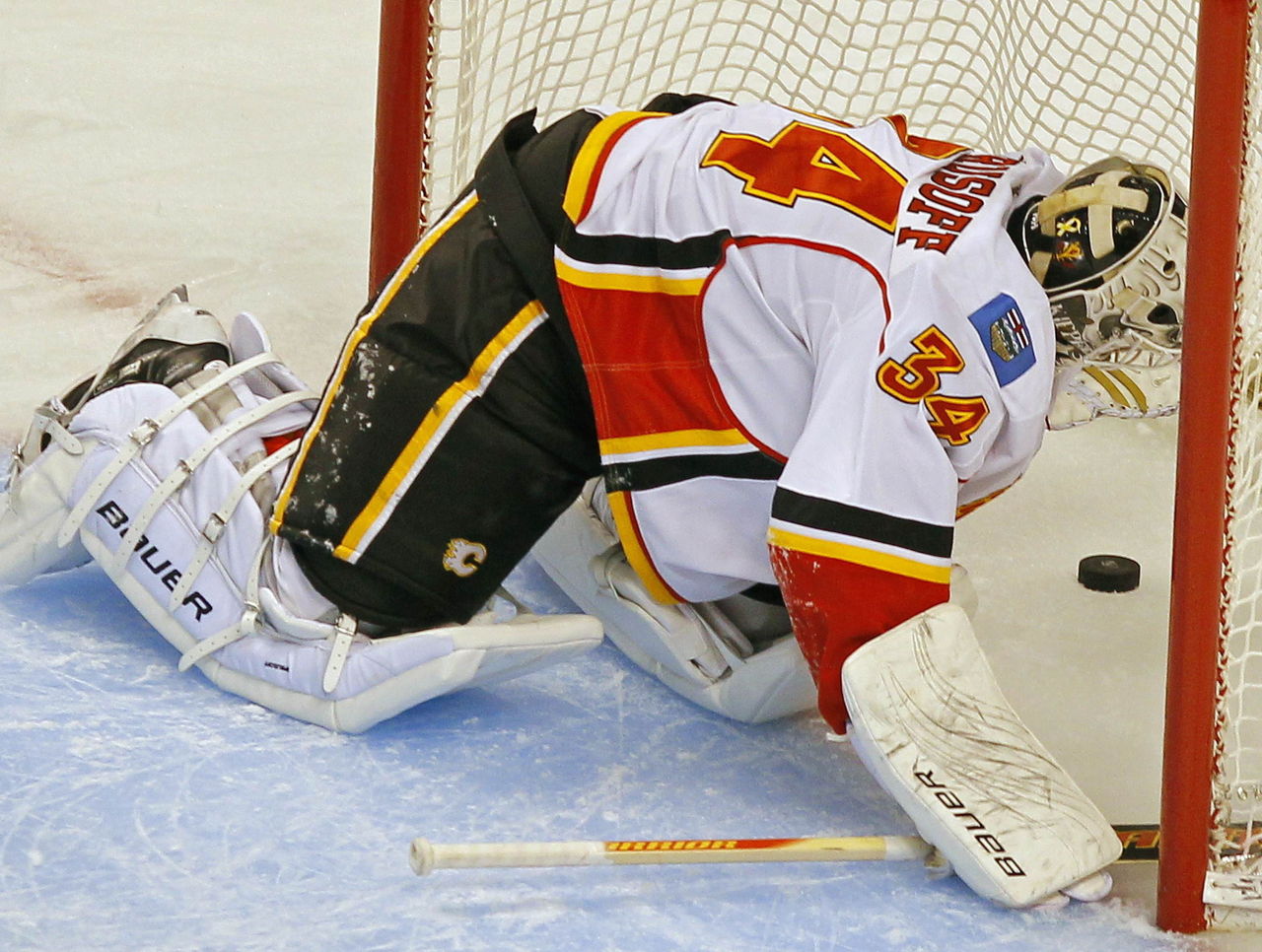 The most recent nine-goal pasting comes courtesy the Boston Bruins, who racked up six goals over the opening 24:15 to send sad Leland Irving to the bench (see sad feature image). The Bruins used a balanced offensive attack, as seven players scored and 12 had at least one point. But Boston showed no such variety in which Calgary Flames players to pick on – specifically defenseman Chris Butler, who finished a career-worst minus-7.
Hurricanes 9, Islanders 0 (April 7, 2009)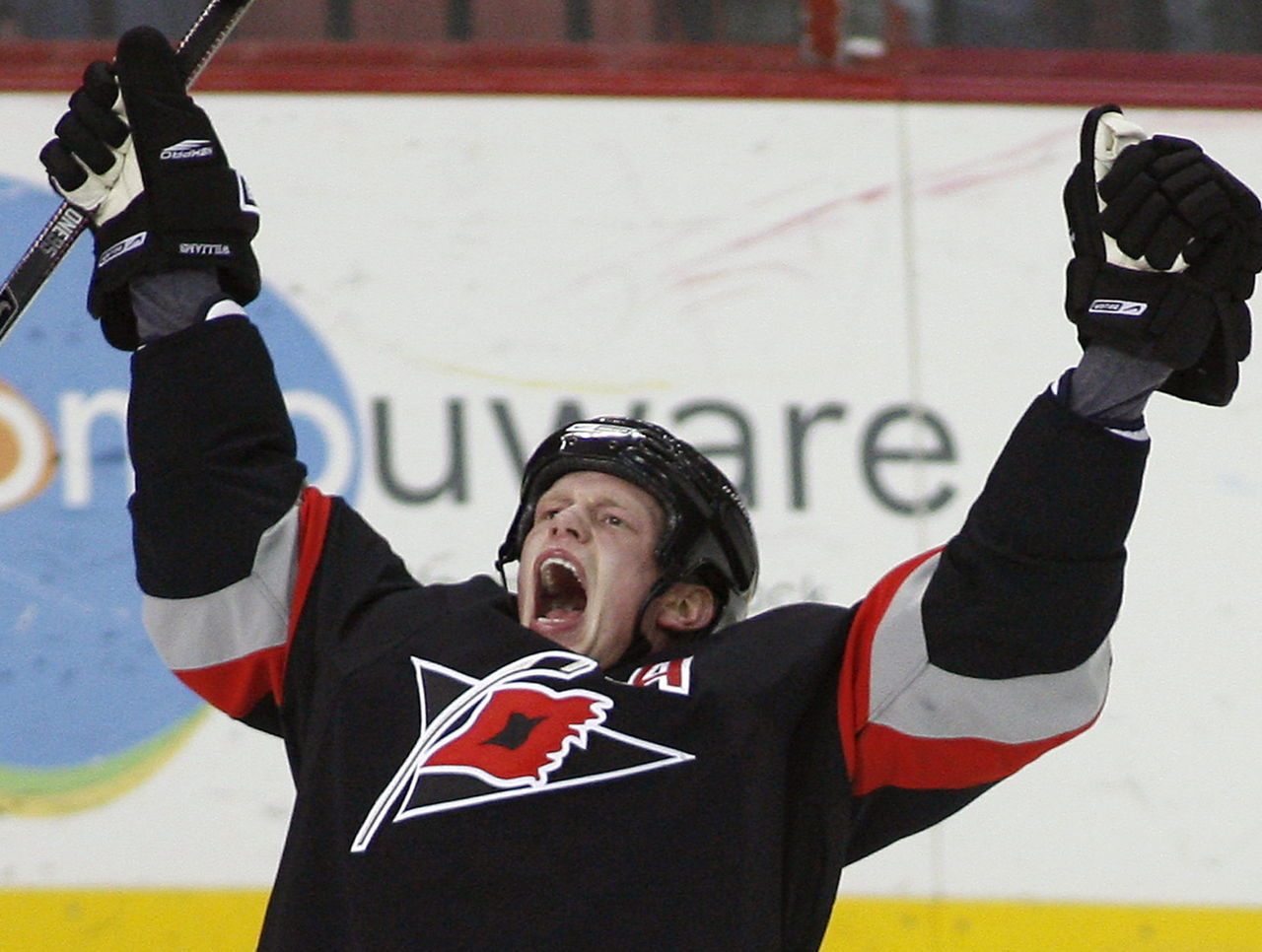 A nine-goal victory is humiliation enough, but the Hurricanes didn't just run up the score against the lowly New York Islanders, they thoroughly dominated them. Either that, or New York simply gave up: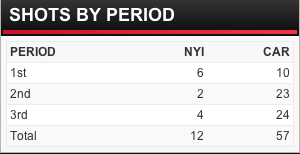 Fans could be forgiven for wondering if the Islanders decided to dress 20 fans in hockey gear for the final 40 minutes. Whatever the case, it was a big night for Eric Staal (three goals, one assist), Erik Cole (four assists) and Anton Babchuk (four assists), while Tuomo Ruutu added a pair of goals. Cam Ward stopped all 12 shots he faced, though the Hurricanes probably could have dressed a picnic table in a blocker and a hockey jersey and still won 9-2.
Comments
✕
5 of the biggest NHL blowouts of the 21st century
  Got something to say? Leave a comment below!