5 questions with Keith Law: Baez, Sanchez and Gallo's power
Jerry Lai-USA TODAY Sports
For most baseball fans, the name Keith Law is synonymous with prospects. 
Law, ESPN's MLB insider, scouts players across all levels and is among the sport's authoritative voices when it comes to evaluating young talent.
Last week, Law released his always highly-anticipated top 100 prospects of 2015 and once again it's priority reading (subscription-only). In addition to his individual list, Law also evaluated all 30 farm systems and ranked each organization's top 10 players.
Law spoke to theScore this week about his rankings, prospect tools and - of course - the Chicago Cubs. The interview was edited for length (questions in bold).
You gave Texas Rangers prospect Joey Gallo an 80 grade in power and arm, Minnesota Twins center fielder Byron Buxton has 80 speed, Miguel Sano 80 power, etc. What's your favorite tool for any specific player among your top 100 prospects list and why? 
I could watch Gallo take BP all day long. It's freakish. I mean there's 80 power and there's Gallo. Gallo is (Giancarlo) Stanton-type power - the other players stop what they're doing (to watch). Kris Bryant said: "Yeah I got power, but it's not like Gallo's power."
There's a strange separation between what some of these other 80 power guys can do - and 80 power is not that unusual. There are guys who have 80 power who can't hit. If you can't make enough contact, the power doesn't matter. And that might be Gallo's undoing. He may ultimately end up not making enough contact, but his type of power in particular is extremely unusual.
It's Billy Hamilton's speed, it's the equivalent of that, where Hamilton is the fastest player I've ever seen, who could at least do something on the field. There have probably been other guys as fast as Hamilton but couldn't hit or just didn't have any kind of baseball acumen. Hamilton's got some other abilities, and the same is true of Gallo, where he's got otherworldly power but he can also hit.
(Courtesy: MLB.com)
We can't talk about prospects without mentioning the Cubs, your top-ranked farm system (Bryant is the No. 1-ranked player). Wondering if you could put your GM hat on for a minute and explain how you would proceed with their surplus of middle infielders, specifically Javier Baez (pictured below), Addison Russell (No. 4) and Arismendy Alcantara, with Starlin Castro there already.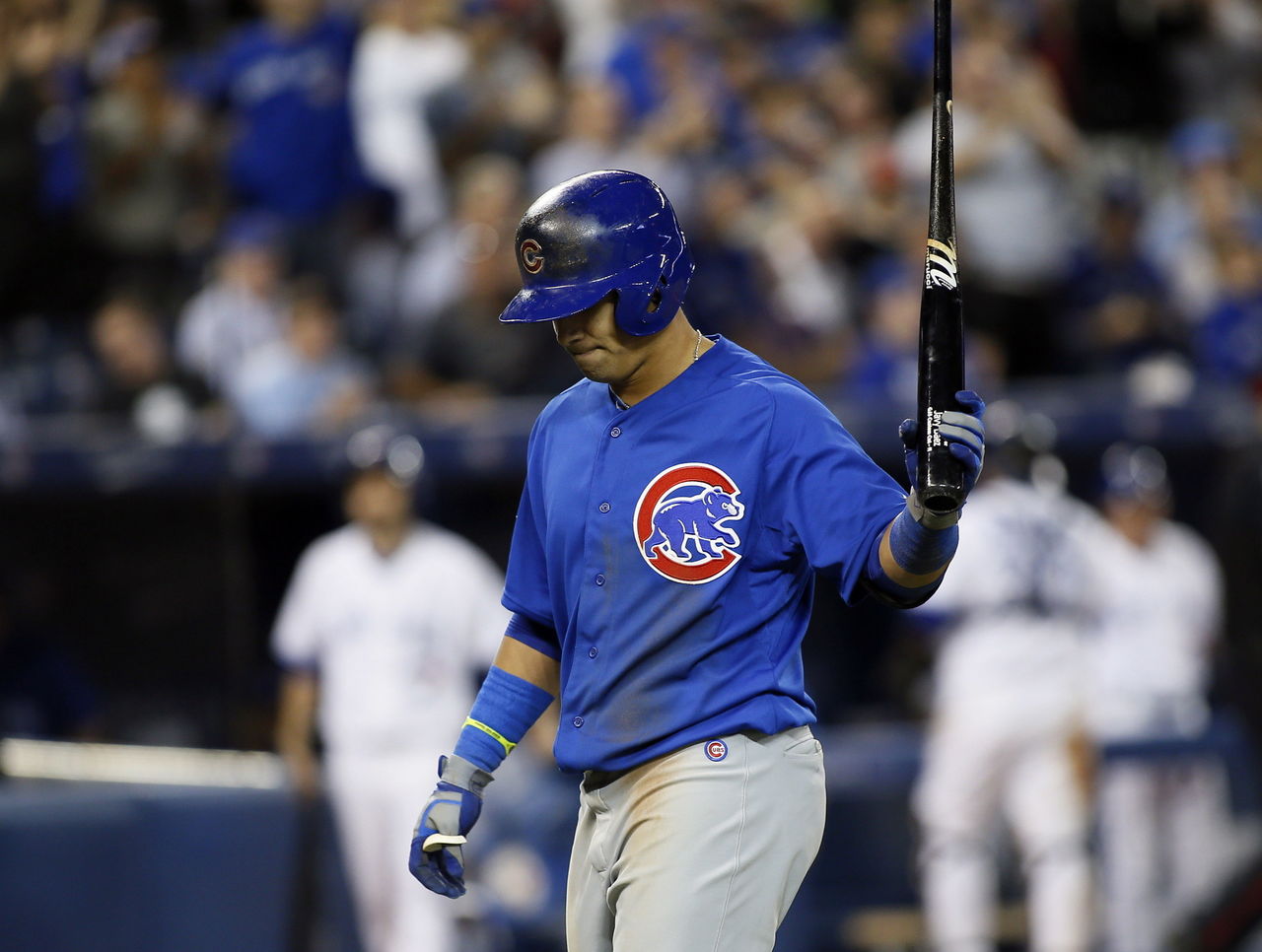 So my thought has been: Alcantara plays center for me. He can play second, he'd be fine at second, but of all these guys he's the one that could move to center.
I think ultimately you put Baez at second for now and see if he makes enough contact. His history of making contact is pretty poor and what you saw from him in the big leagues last year should be very worrisome. Six months ago, I thought ultimately they would move Castro, because to me Russell is going to be a much better defensive shortstop and you play Baez at second. Castro is a pretty valuable commodity; major league ready, he can play shortstop - he just doesn't play it well - but he's not going to kill you there. And he's signed to a pretty reasonable contract.
At this point, clearly you can't really do that because you're not sure what Baez is going into training camp. I might say: Russell isn't ready for the big leagues anyways, so you start Russell in Triple-A, you make Baez your everyday second baseman and then you kind of see where you are in May/June/July. Is Baez making the adjustments? He doesn't need to turn into a star right away, but if he's still striking out 40 percent of the time, you might have to change your plans and think about whether you move Castro to second and let Russell play short. The surplus is suddenly looking like a little bit less of a surplus in the sense that Baez might not work out.
Los Angeles Dodgers lefty Julio Urias is your highest-ranked teenager at No. 9, and the only 18-year-old to even crack your top 50. You wrote that his skill set is close to major league ready, but he needs to build up his workload first. What sort of approach do you think the Dodgers should take with respect to innings limits and pitch counts?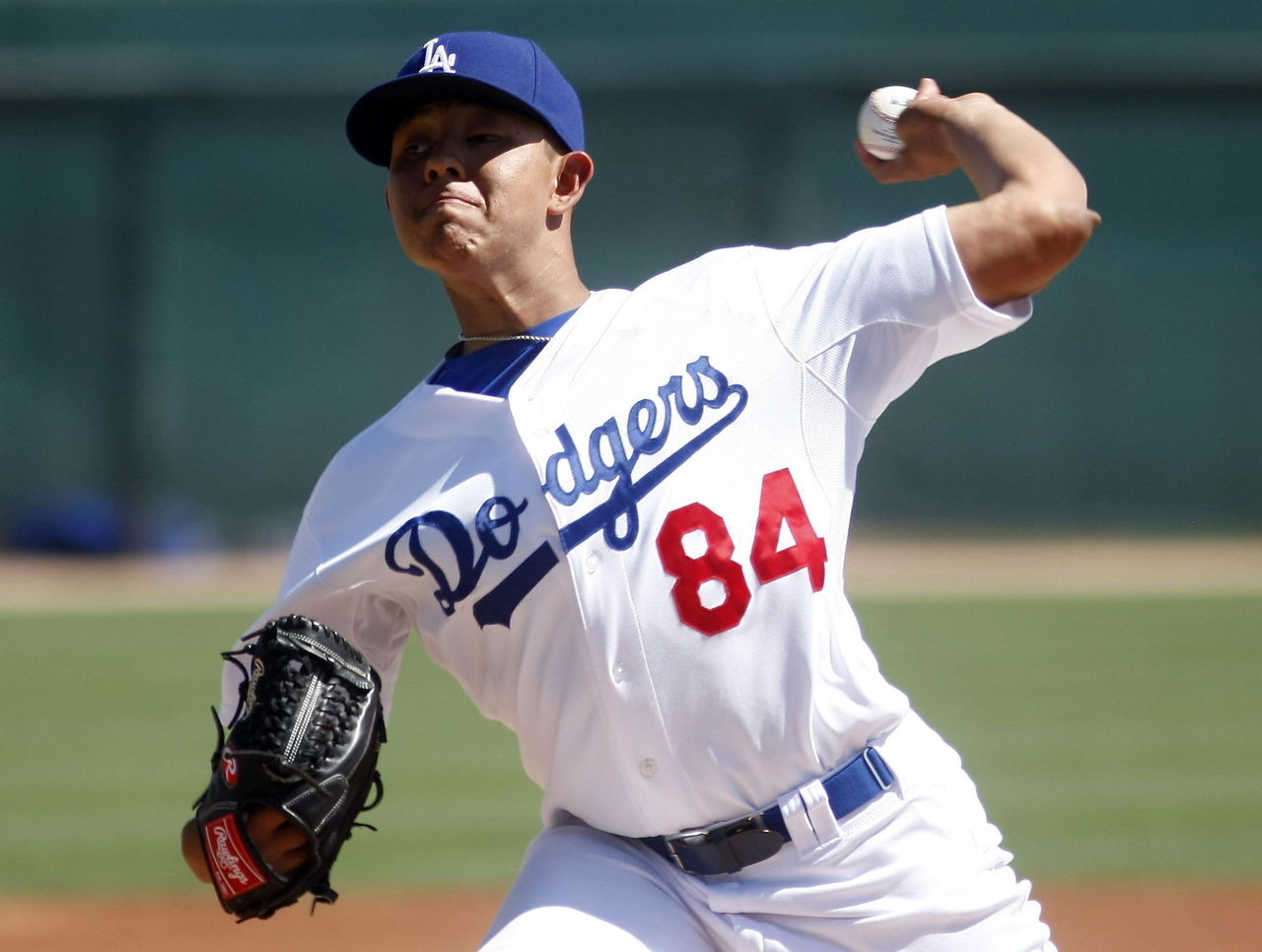 What I would do with him is at some point make him a major league long reliever. A swing man, whatever you want to call it. Not a short reliever, not pitching on back-to-back days, that's probably dangerous. The problem with him is that he's almost too advanced. He's physically mature, it's a mature body type, which is probably part of why he gets compared to guys like (Fernando) Valenzuela.
In Urias' case, he'll be in Double-A and turn 19 this year, so they've been really clamping down on his innings. And they did some of this last year, too. He made short starts. I think he pitched a little in relief, like piggybacking with someone else. You keep doing that and eventually he's going to get to the point where he's truly major league ready in terms of not just stuff, but command and feel and other things you're working on.
It's the ideal situation for the old Earl Weaver apprenticeship: He comes up, pitches in long relief for a couple months, and by mid-season or so the fifth starter spot comes open because someone gets hurt, and you slide him in there and he has his 110-120 inning rookie season. And if you're the Dodgers, too, you're probably always thinking October, so doing that - putting the brakes on him early in the year - potentially keeps him healthy into September and October, which he's never pitched in before in his career.
(Courtesy: MiLB.com)
Dalton Pompey wasn't even on your top 100 list - or probably anyone's for that matter - last year, yet here he is ranked 42nd and in the mix to be the Opening Day center fielder for the Toronto Blue Jays. How do you explain Pompey's sudden rise through the ranks and what does his ceiling look like?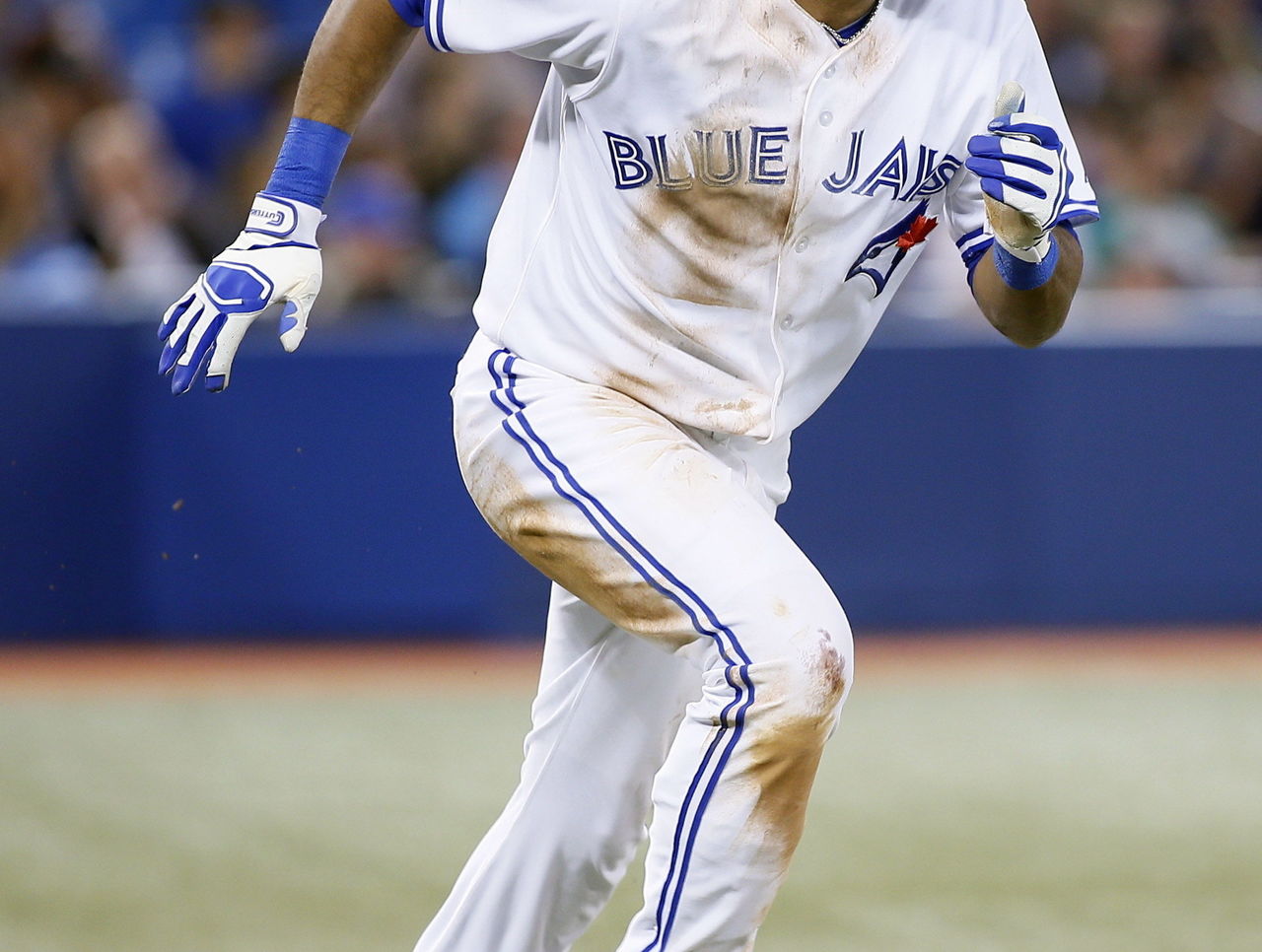 I think he got a bit stronger and the plate discipline was already pretty solid. He maintained it even though they kept promoting him last year. It's one thing to have good plate discipline for your age and your level and take good at bats, that's great. But eventually you move up to Double-A and all of a sudden that back door slider is a pitch you've never seen located before and it never seemed to phase him, actually. He can play the heck out of center field, he's a good athlete, the swings look good, all the other elements are there. 
I think you're looking at an above average every day center fielder, probably getting to that level after another year or so. He got to the majors really quickly and I understand there's some debate over whether he'll start the season in the big leagues. At this point, I don't know that he's got a lot left to learn in the minors. I would be willing to let him struggle a little bit in 2015 in the majors if I thought it would advance his long-term development, and I do.
That means 2016-17 you're looking at a guy who really is your anchor - a plus defender who gets on base at a great clip and adds a lot of value on the bases. That's probably a top 10 center fielder in baseball once he gets to that peak.
Let's finish with five on-the-spot rapid fire questions:
Q: Jorge Soler will hit 25 home runs this year. Over/Under?
A: Over.
Q: Should the Blue Jays pitch Aaron Sanchez out of the rotation or bullpen? 
A: Rotation.
Q: Who's the better pitcher in 10 years, Dylan Bundy or Hunter Harvey? 
A: I'm going to say Bundy.
Q: Which team is the best at identifying and developing talent?
A: Red Sox.
Q: Which pitcher from your top 100 list has the most injury-vulnerable delivery?
A: Aaron Sanchez. At some point he shortened his stride, and guys who shorten their stride like that end up hurt. Tyler Skaggs blew his elbow out, Taijuan Walker has had a bunch of shoulder issues. Sanchez has stayed healthy - I hope he stays healthy. I hope they lengthen his stride because you can't pitch like that. That's a medical evaluation, not even a baseball evaluation. You ask guys who study injuries, like Dr. (James) Andrews' people, and they'll tell you: it doesn't work. It's amazing that he's kept his stuff but I'm very concerned about his health. I hope he gets back to the delivery he used to have.
Comments
✕
5 questions with Keith Law: Baez, Sanchez and Gallo's power
  Got something to say? Leave a comment below!