A summary of Landon Donovan's final match
Kyle Terada-USA TODAY Sports
The most illustrious career ever by an American footballer is over.
Having made the decision to hang up the cleats at the end of the Major League Soccer season, Landon Donovan stepped onto the pitch one last time Sunday as the Los Angeles Galaxy defeated the New England Revolution 2-1 in an MLS Cup final that required extra time.
All eyes were on Donovan from the match's opening moments, with supporters looking to sketch an image of the 32 year old's style of play into their heads one last time. However, the attacking midfielder failed to make much of an impact in the first half, aside from a misplaced pass or two along with a yellow card that the Galaxy's Twitter account didn't agree with.
As the match headed towards extra time following goals from the Galaxy's Gyasi Zardes and the Revolution's Chris Tierney in the second half, one had to imagine that the script was being set for Donovan to score the winner in heroic style.
How could it not happen? Donovan was clearly growing tired of Robbie Keane's refusal to play like a teammate, and it seemed as if it were only a matter of time before he took matters into his own hands.
That fairy tale nearly came true in extra time, when the Galaxy were awarded a free kick in the 111th minute. But because sports rarely play out the way we all hope, Donovan curled his 20-yard set piece just over the bar.
And only seconds later, it was Keane who found the game-winning goal when he slotted home a shot past 'keeper Bobby Shuttleworth and proceeded to bust out his trademark cartwheel celebration.
It may not have been the conclusion many of us were hoping for, but the match marked a fitting ending to Donovan's career.
"A lot of credit to New England, in some ways they were better today ... so thankful to our guys, to Robbie for scoring the goal," said Donovan after the match. "We waited for the play we needed."
From when he won his first MLS Cup in 2005 ...
... to his record sixth MLS Cup on Sunday ...
... Donovan's career has been unparalleled by any other American player. He retires with 169 career MLS goals and 150 career MLS assists to his name, numbers that any footballer will struggle to surpass.
Of course, once the final whistle blew on Sunday, there was an outpouring of love for Donovan from the footballing world.
"A complex man who played a simple game" is perhaps the best summary of Donovan's career. It was near impossible to establish how much he enjoyed playing the game, but there was no denying his efficiency on the pitch.
You'll be missed, Landon.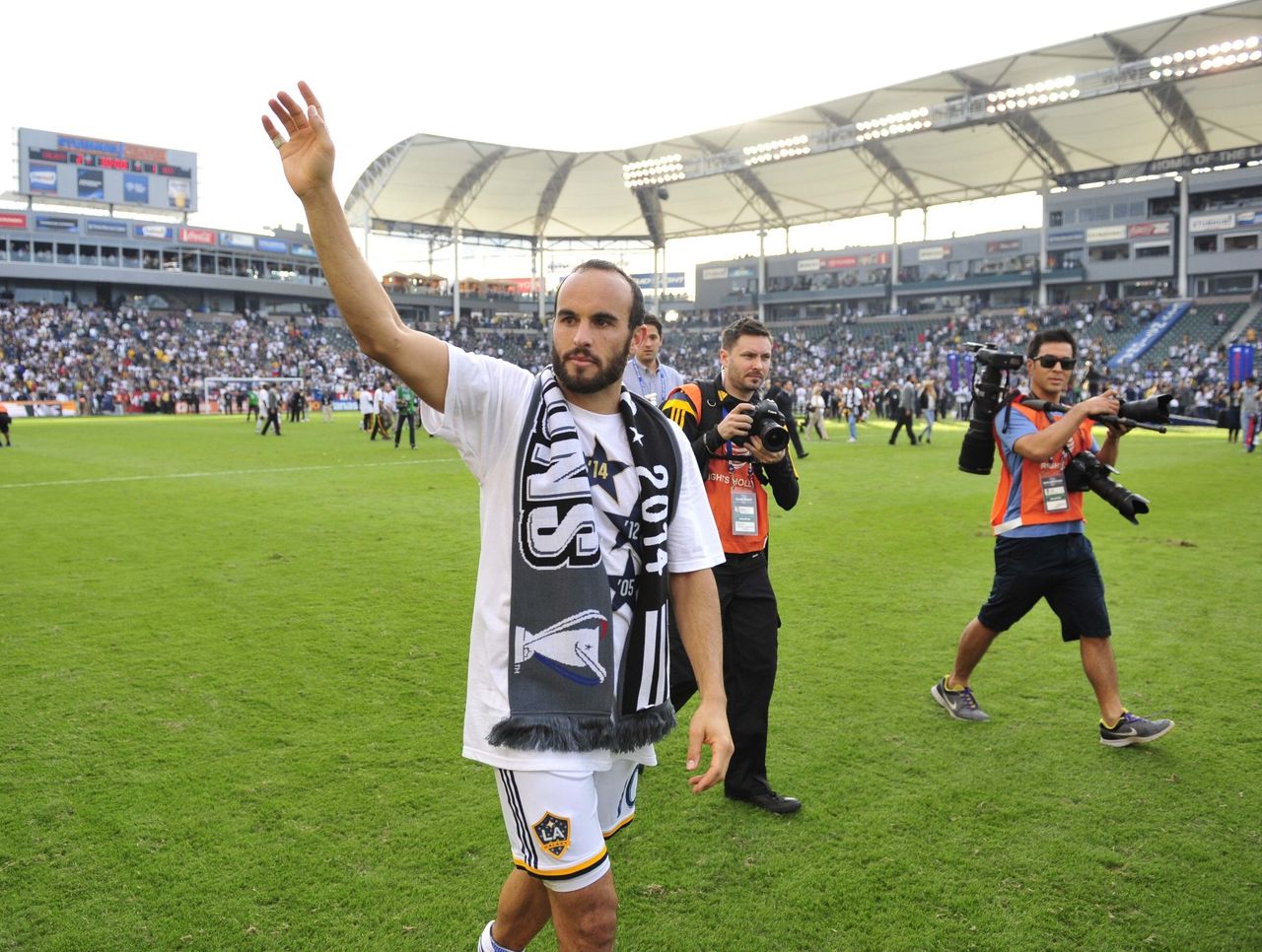 Comments
✕
A summary of Landon Donovan's final match
  Got something to say? Leave a comment below!