Betting odds for NHL division winners
Greg M. Cooper / USA TODAY Sports
This past weekend, Bodog.ca unveiled its updated Stanley Cup odds, which were interesting, but left one big question unanswered: Which team in each division will finish the regular season with the top divisional seed? 
Here are those odds, per Bodog: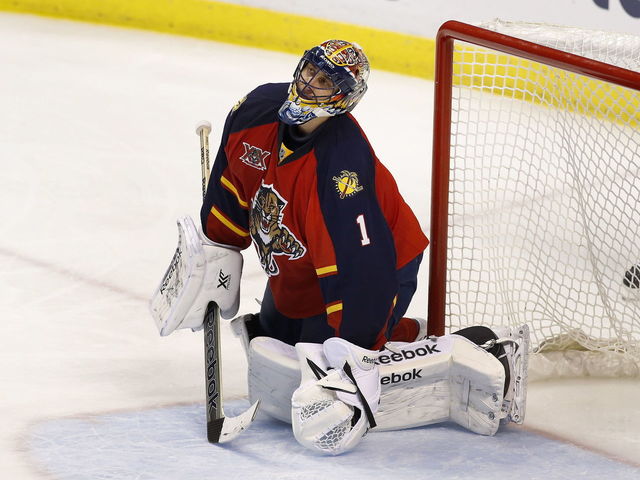 Odds to win the 2014 Atlantic Division 

Boston Bruins                                         7/4
Tampa Bay Lightning                             4/1
Montreal Canadiens                               9/2
Detroit Red Wings                                 6/1
Toronto Maple Leafs                              8/1
Ottawa Senators                                    10/1
Buffalo Sabres                                       16/1
Florida Panthers                                    16/1
No surprises in the Atlantic Division, where the Bruins are the odds on favorite to repeat as division champions.
If there's any value on the board it can be found right at the bottom, with a Florida Panthers team that – while an obvious long shot to win the division crown – are world's better than the Buffalo Sabres, who have been priced out with the same odds. 
With Roberto Luongo, one of the league's most consistent regular season goaltenders, in net, a legitimate top-pairing defender on the roster (Brian Campbell) and a host of talented young forwards who might take a step this upcoming season, the Panthers have some fringe Cinderella potential.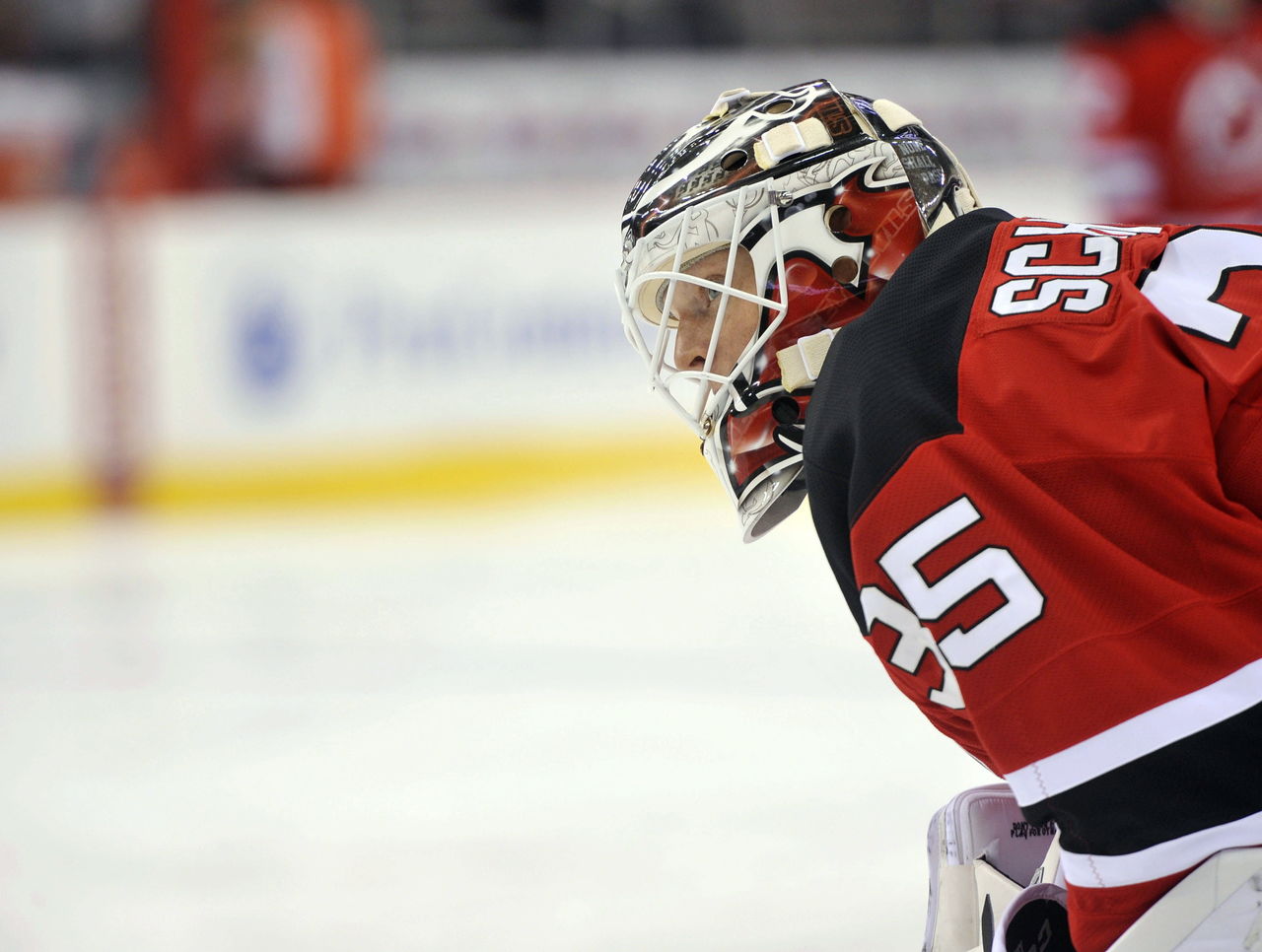 Odds to win the 2014 Metropolitan Division      

Pittsburgh Penguins                              9/4
New York Rangers                                 7/2
Philadelphia Flyers                                11/2
Columbus Blue Jackets                         13/2
Washington Capitals                              7/1
New Jersey Devils                                 9/1
Carolina Hurricanes                                12/1
New York Islanders                                12/1
Buy: the New Jersey Devils. The Devils suck the fun and scoring chances out of the game and control a ridiculous rate of shot attempts. 
Pete DeBoer's side likely does something odd that results in the club converting on a very low percentage of its even-strength shots, but with Cory Schneider ensconced as the full-time starter, this Devils side has a legitimate chance of winning the division. At 9/1 odds, they might be the best value bet on the entire board.
Sell: the Philadelphia Flyers. The Flyers have significant blue-line issues, shaky goaltending and their forward group got worse with the Scott Hartnell-for-R.J. Umberger swap. If the Flyers finish ahead of the Columbus Blue Jackets and the New Jersey Devils this season, it would be something of a surprise.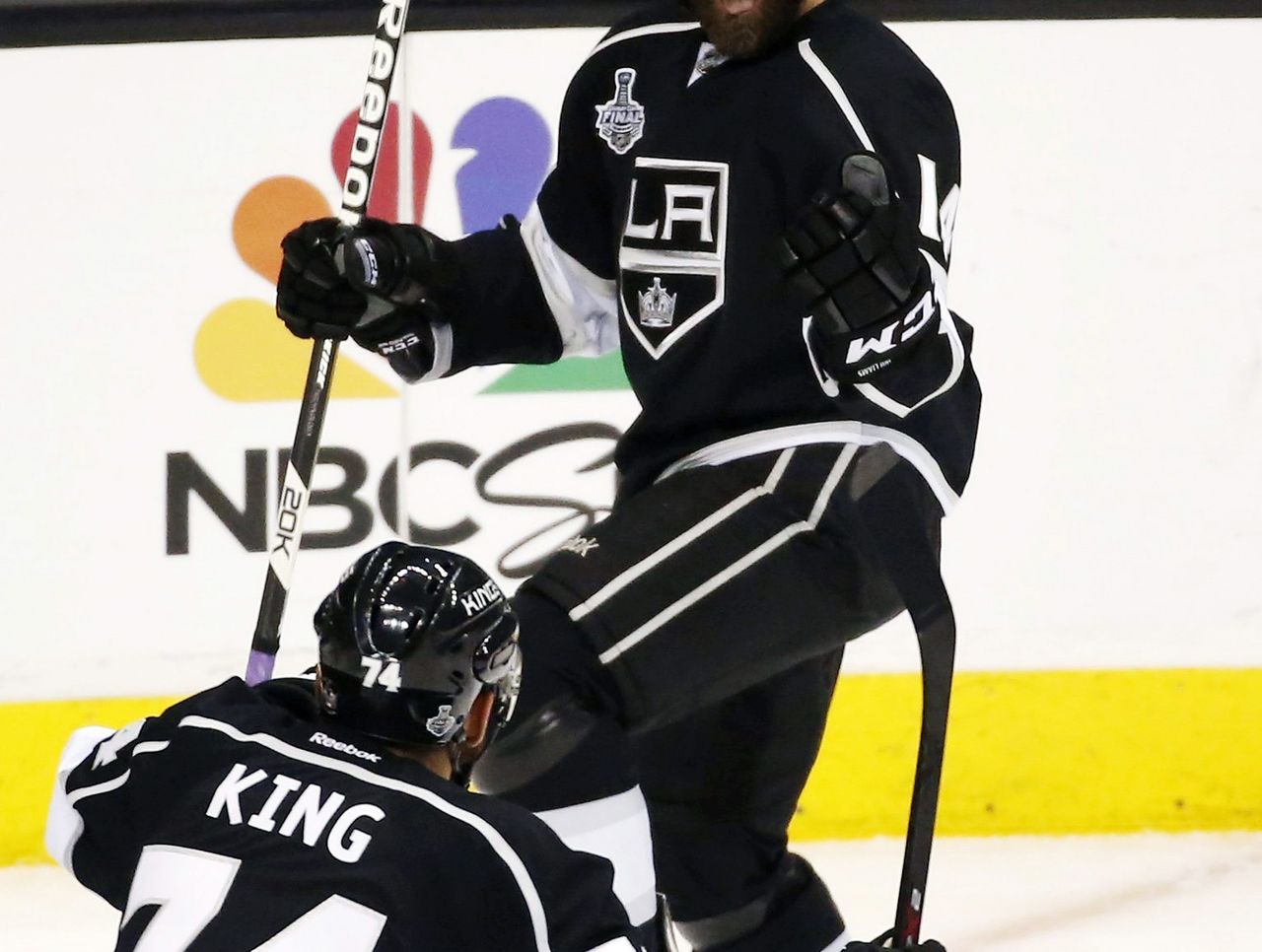 Odds to win the 2014 Pacific Division   

Los Angeles Kings                                 7/4
Anaheim Ducks                                      11/4
San Jose Sharks                                    9/2
Vancouver Canucks                              15/2
Edmonton Oilers                                    9/1
Arizona Coyotes                                    10/1
Calgary Flames                                     14/1
No surprises here, though tread lightly if you're considering betting on the Los Angeles Kings. The Kings are clearly the best postseason team in hockey, but they've yet to sustain their championship caliber postseason play over the course of an 82-game season.  
Odds to win the 2014 Central Division  

Chicago Blackhawks                             7/4
St. Louis Blues                                      3/1
Minnesota Wild                                     11/2
Colorado Avalanche                            11/2
Dallas Stars                                           15/2
Nashville Predators                               12/1
Winnipeg Jets                                       12/1
The Dallas Stars are a flawed side, but should probably be regarded as Minnesota's equal and Colorado's better. They represent the best value in the Central Division. 
At 11/2 the Colorado Avalanche are a clear stay away. Even with another year of improvement from young stars like Gabriel Landeskog, Nathan MacKinnon and Matt Duchene, the Avalanche will need otherworldly goaltending to offset the loss of Paul Stastny and the forces of regression. 
Comments
✕
Betting odds for NHL division winners
  Got something to say? Leave a comment below!